Scarsdale's Neighborhood Associations Host a Summer of Fun
Wednesday, 15 July 2020 13:03
Last Updated: Wednesday, 15 July 2020 13:06
Published: Wednesday, 15 July 2020 13:03
Joanne Wallenstein
Hits: 1177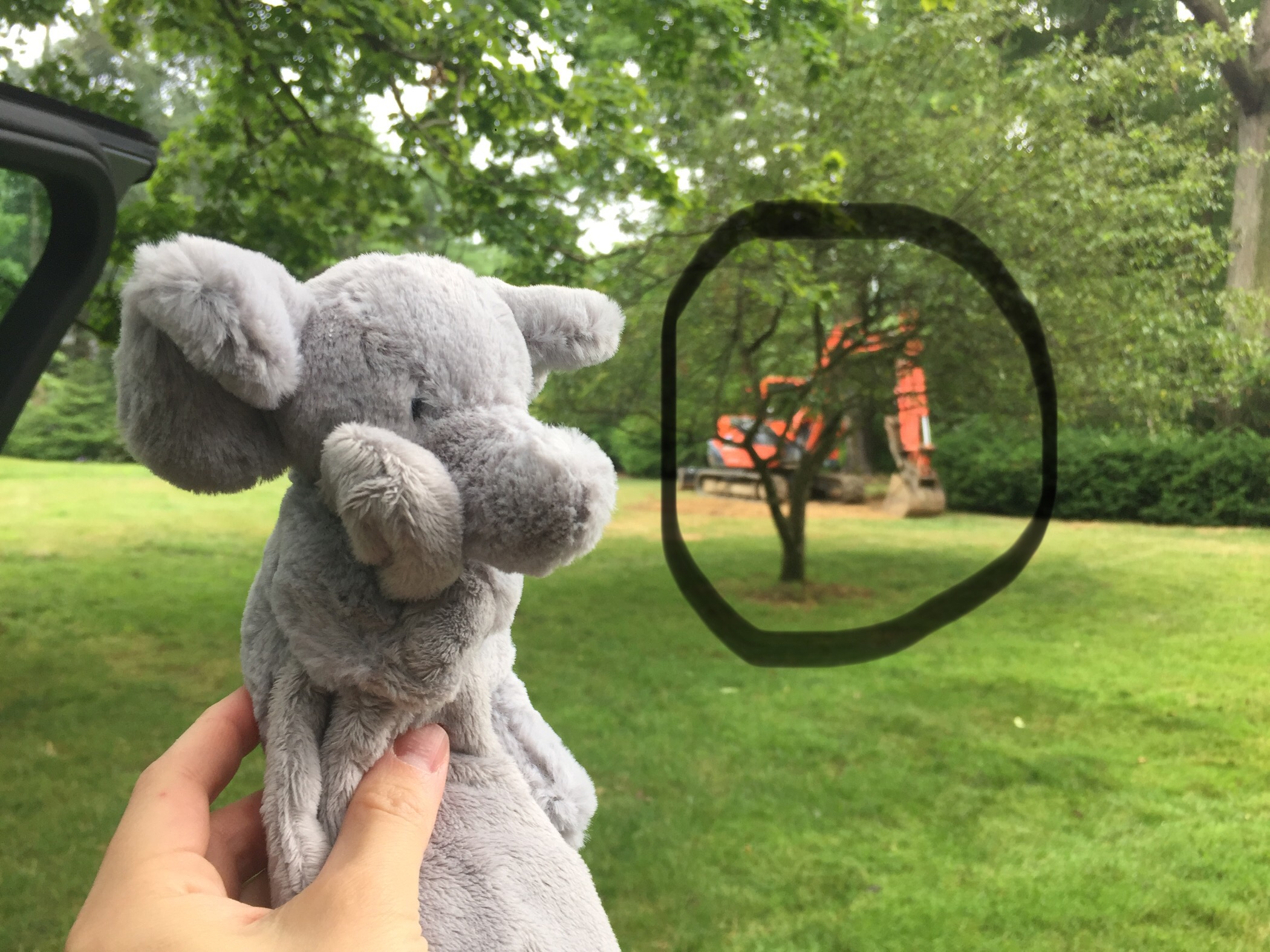 Though so many summer activities have been cancelled, Scarsdale's Neighborhood Associations have been active in coming up with some nice opportunities for family fun. Via Sarah Bell, who heads the Scarsdale Neighborhood Assocations we've received reports of July 4th celebrations, food trucks and a wonderful scavenger hunt now taking place in Fox Meadow.
Food
Four Quaker Ridge Neighborhood Associations collaborated on a Last Day of School Party on June 18. The event celebrated all students on the completion of an unprecedented year of school. Food trucks and vendors from the Cupcake Car, Scoop Shop, Penny Lick Ice Cream and Westchester Burger served the community. Organizers included Jennifer Fischman from Secor Farms, Sean Gilbride from Colonial Acres, Melanie Spivack from Scarsdale Meadows and Quaker Ridge and Sarah Bell Wechsler from West Quaker Ridge.
The neighborhood associations continued to arrange for food truck deliveries on subsequent nights – and all have been sending out information to residents on a regular basis.
Fox Meadow Neighborhood Association President Janice Starr reports that residents also enjoyed deliveries from food trucks. Fox Meadow residents were treated to visits from Westchester Burger, Graziella's, Purdy's, Eddie's Pizza, and Gyro Uno with Crazy Taco Mex scheduled for July 22.
Edgewood residents were also able to receive food truck deliveries during the quarantine. resident from Drake Edgewood began the drive which allowed people to sign up for meals on Edgewod Dines on Face Book. The food trucks park in the neighborhood and members can sign up for a time slot or the food is delivered and left at the door at a specific time.
According to Camille Roche, "The rationale for the start-up was two-fold. Since many parents are participating in the education of their children and working at the same time cooking for the family became an issue. Two or three trucks came every week with varying menus from burgers to desserts to ice cream to various ethnic specialties for those in the Edgewood school district. The second reason for the drive was to use local businesses. All of the trucks were from local companies and it was quite successful."
What else?
The Drake Edgewood neighborhood association has been sending weekly emails to all the residents with press release updates, updates from the mayor the school board and the school district to keep everyone abreast of changes.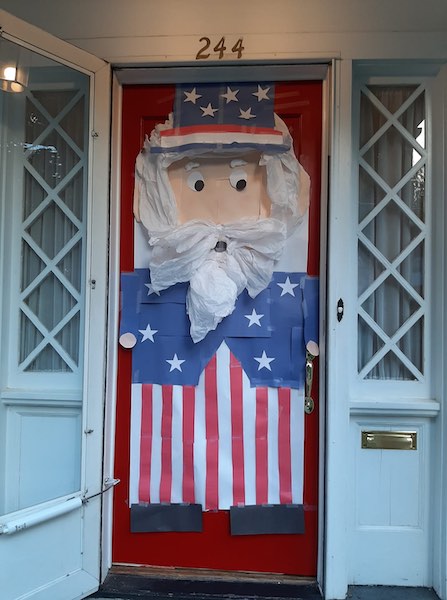 The Arthur Manor Neighborhood Association sponsored a virtual July 4th celebration with prizes for best costumes, floats, bicycles and more. Since they could not hold their usual parade, entries were submitted and judged via Facebook Live who carried the limited ceremony on July 4th. Prizes in the form of gift certificates from local vendors were delivered by Michael Keating in and old red Scarsdale fire truck. See more here:
The Fox Meadow Neighborhood Association got really creative and is now sponsoring a Scavenger Hunt organized by Laura Sinberg. Here's how it works:
Participants need to find 20 out-of-the-ordinary objects in the neighborhood. All are "easily" seen from the streets, but only if you're paying attention! Your job: Stroll, bike or drive along the route and take a picture of each image found--include a member of your crew or a personally made family name sign in the pic.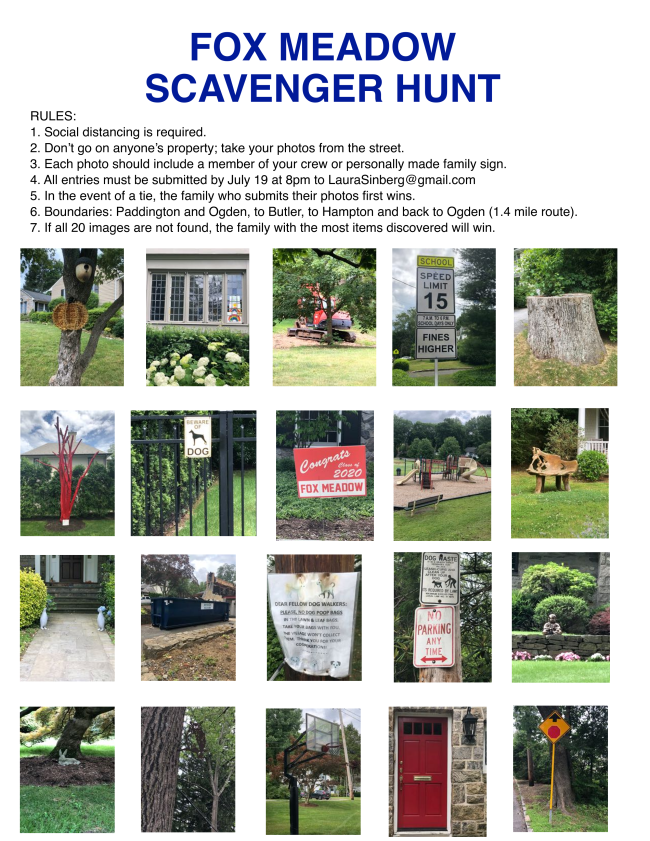 The route is a 1.4 mile rectangle circling the neighborhood. There are prizes including gift certificates and give cards for local businesses. All entries must be submitted by Sunday, July 19th at 8pm.
Greenacres traded their traditional July 4th celebration of field games and fun for a socially distanced car parade. You can see the photos here.
Do you have more neighborhood activities to report? Email us at scarsdalecomments@gmail.com.