Little Progress Made Overnight Restoring Power: 1,891 Customers Still Out in Scarsdale
Tuesday, 04 August 2020 18:23
Last Updated: Wednesday, 05 August 2020 21:34
Published: Tuesday, 04 August 2020 18:23
Joanne Wallenstein
Hits: 2691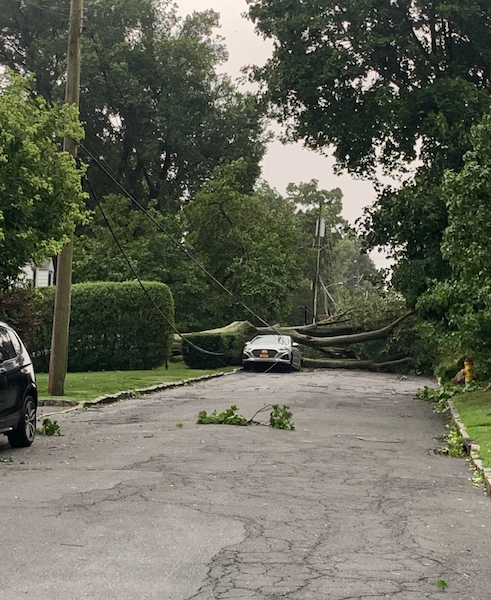 (Updated August 5) Little progress was made overnight in restoring power in Scarsdale where 1,891 customers are still out following Tropical Storm Isaias. There are 94,550 outages in Westchester.

Scarsdale Village reports that the following roads remain closed:

-Boulevard at Bradley
-Fox Meadow from Ogden to Wayside
-Heathcote from Palmer to Brookby
-Heathcote from Morris to Sherbrooke
-Kelwynne at Birchall
-Mamaroneck at Griffen (partial blockage) –Mamaroneck is otherwise open.
-Murray Hill from Post to Cooper
-Weaver from Stratton to Crossway
As previously reported, hundred of trees and wires are down in the village after Tropical Storm Isaias whipped through Scarsdale on the afternoon of Tuesday August 4 with howling winds and driving rain. Trees swayed and fell so hard they made the ground shake. Even after the rain stopped around 3 pm, severe winds continued to rock trees back and forth until early evening.
According to the Con Edison outage map, 2,188 village homes are without power as of 6 pm on Tuesday night, about one third of homes. Emergency workers are responding to residents with fallen trees, wires and emergencies.
Here is the Con Ed Outage report as of the morning of August 5: You can see the outage here.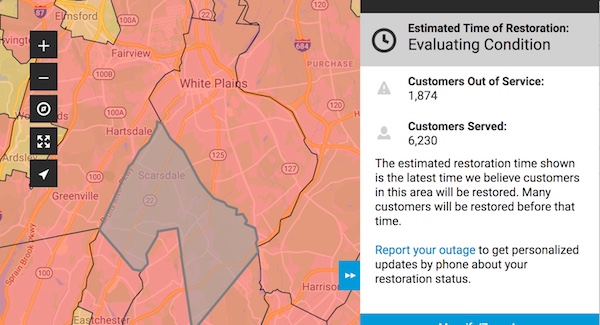 Traffic lights are out and drivers are weaving around town to avoid the fallen trees that have blocked many roadways. Some trees even fell onto houses, creating devastating damage. People are struggling to navigate roadways due to closures on Post Road, Palmer Avenue, and other main thoroughfares.
Do you have storm damage? Please email your photos and details to scarsdalecomments@gmail.com and we'll post them throughout the night.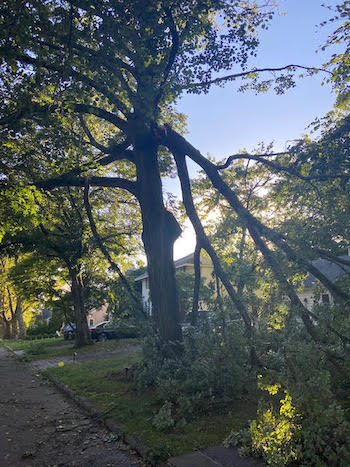 Wynmor Road photo by Todd Finger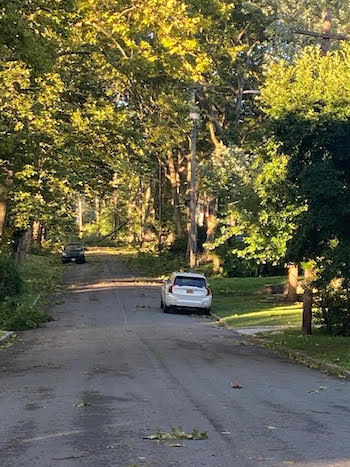 Wynmor Road photo by Todd Finger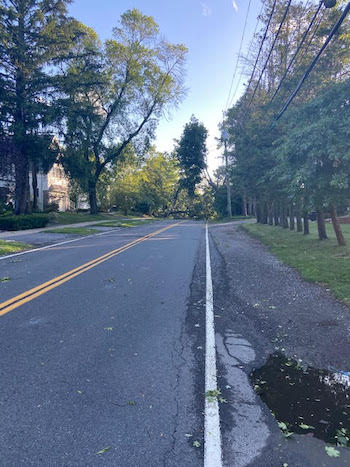 Palmer Road photo by Todd Finger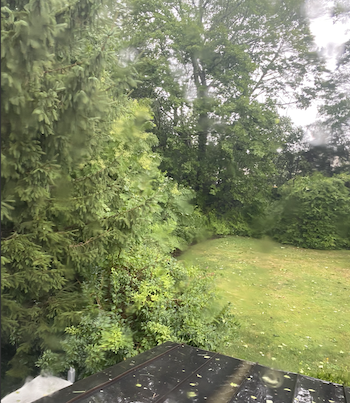 Fallen tree in Garden Road backyard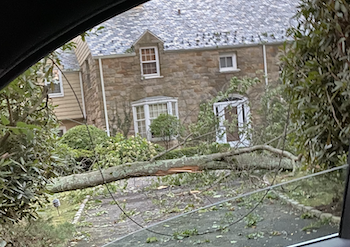 Tree down on Birchall Road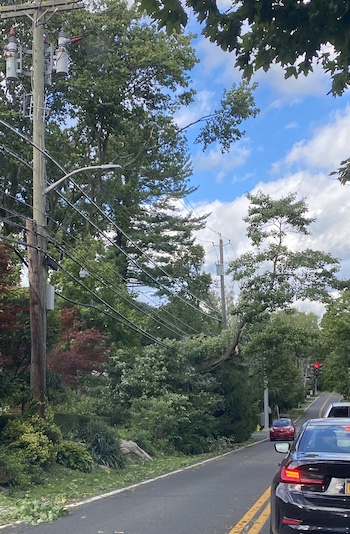 Branch leaning on wire on Palmer Avenue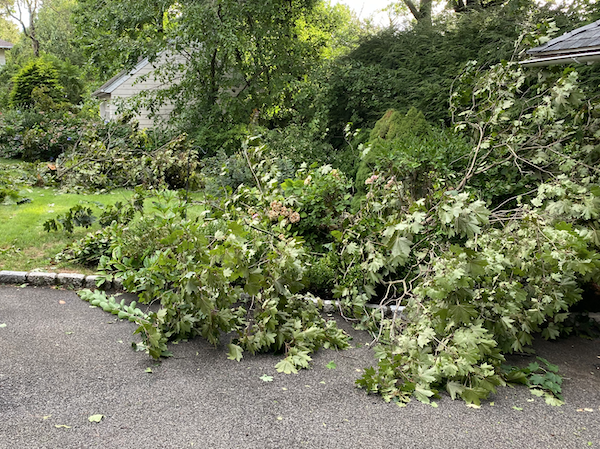 Fallen branch on Colvin Road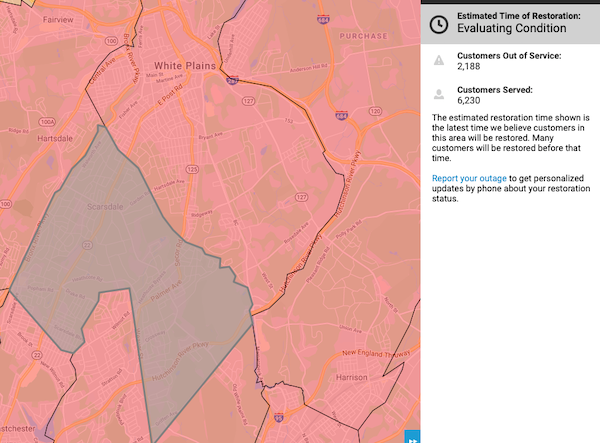 2,057 customers in Scarsdale were without power as of 7 pm on August 4.