SHS Girls Basketball Team Goes 58-34 Against Edgemont
Tuesday, 09 March 2021 12:41
Last Updated: Tuesday, 11 January 2022 15:19
Published: Tuesday, 09 March 2021 12:41
Joanne Wallenstein
Hits: 1042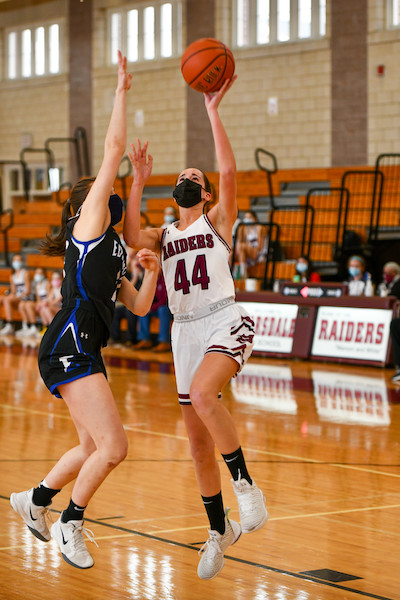 Senior Captain Abigail Talish scored her personal high of 22 points against Edgemont.Scarsdale's Girls' Varsity Basketball posted a strong victory against Edgemont, 58-34 on Saturday March 6, 2021. The Raiders were led with 22 points from Senior Captain Abigail Tallish and 19 points from Freshman Zephyr Connolly.
Photos by Jonathan Thaler.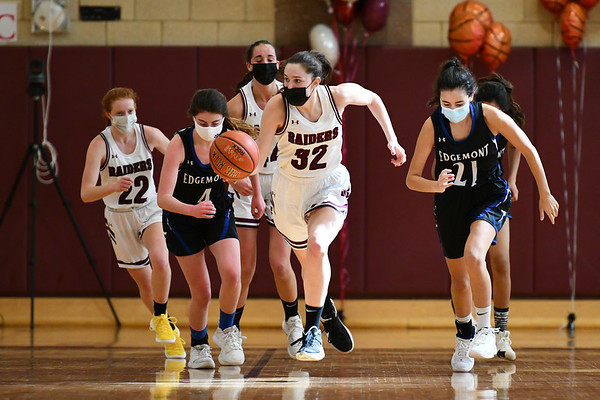 Junior forward Moira Conlan running a fast break.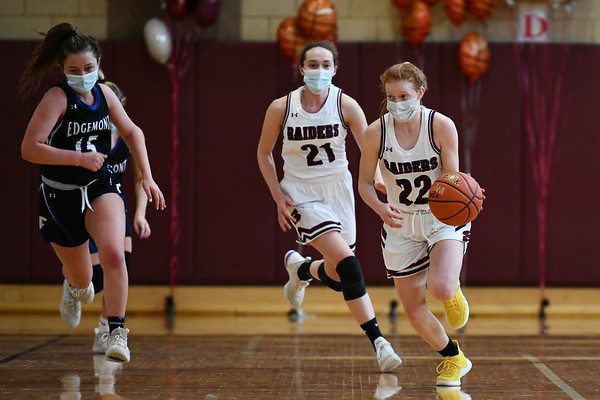 Freshman guard Zephyr Connolly brings the ball down the court.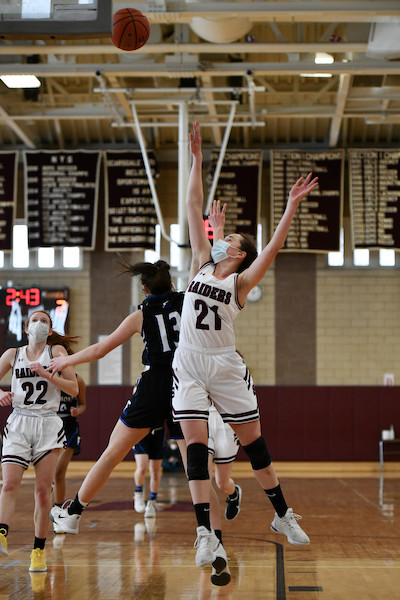 Sophomore Isabelle Goldban goes up for the shot.