Express Your Gratitude for Scarsdale's Volunteers
Wednesday, 24 November 2021 09:13
Last Updated: Wednesday, 24 November 2021 09:19
Published: Wednesday, 24 November 2021 09:13
Joanne Wallenstein
Hits: 999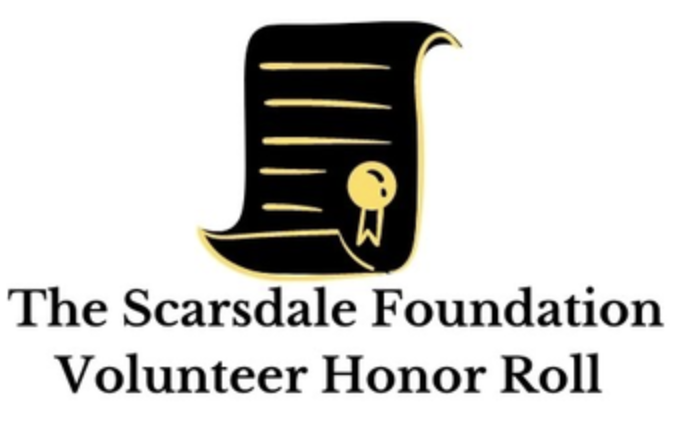 The Scarsdale Foundation Honor Roll list is now live on the Foundation's newly relaunched website.
Scarsdale is a community full of volunteers whose dedication shines in every area of civic life. You can thank community volunteers by naming them to the Scarsdale Foundation Volunteer Honor Roll.
The Honor Roll will support The Scarsdale Foundation, which provides need-based scholarships for college sophomores, juniors, and seniors, reach a critical fundraising goal of $150,000. As a community that values education, we should give every Scarsdale student a chance to succeed beyond their time in Scarsdale schools.
All Scarsdale volunteers are eligible to be part of the Honor Roll, including former residents. For $25 per volunteer, you can honor as many volunteers as you choose, such as neighbors and friends who coach sports, help at our schools, cook for the homeless, serve on local boards, committees, and more! It is a way to acknowledge those who serve in the more prominent ways and the quieter ways as well.
All members of the Honor Roll will be contacted and recognized in print, online, and at the Scarsdale Foundation Bowl Dinner at Brae Burn Country Club on April 28, 2022. Save the date!