Letter from Art Rublin: A Balanced District Budget and a Balanced Slate Will Serve the Scarsdale School District Community Well
Sunday, 17 May 2020 08:24
Last Updated: Thursday, 21 May 2020 11:23
Published: Sunday, 17 May 2020 08:24
Joanne Wallenstein
Hits: 1861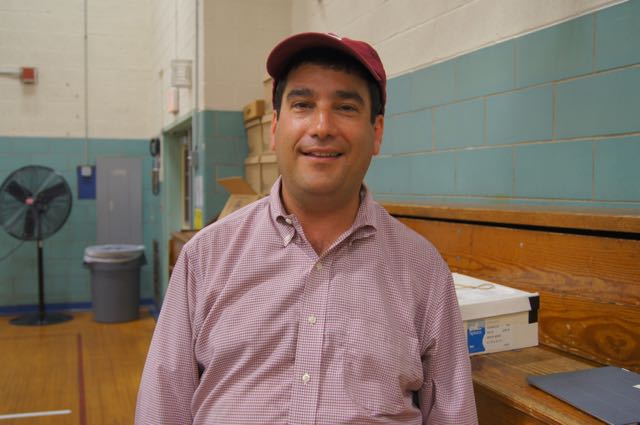 This letter was sent to us by Art Rublin, a former member of the Scarsdale School Board:

To the Editor: With respect to the proposed Budget for Scarsdale schools for 2020-21, unanimously adopted by the School Board on Wednesday May 15th: community members can expect to receive ballots soon for a mail-in vote to be completed June 9. I would urge community members to vote Yes, for reasons that include the following:
1) In the midst of the COVID-19 pandemic, the Budget proposed by the BOE strikes a sensible balance between sustaining the quality of Scarsdale's valued schools and taking into account the challenges the pandemic poses to community taxpayers.
The budget-to-budget increase associated with the proposed Budget is 1.19%, the second-lowest percentage increase over the thirty-nine budget years for which data is available -- going all the way back to 1982-83. And the tax levy increase is 1.66% (1.50% tax rate increase for Scarsdale; 2.31% for the Mamaroneck Strip); the tax rate increase for Scarsdale is the third lowest in the almost four decades since 1982-83.
With the pandemic in mind, the Board undertook several million dollars of reductions to the budget it had been considering. The tax levy increase associated with the proposed Budget, and the related proposed tax rate increase for Scarsdale, are among the lowest in a cohort that includes Edgemont (3.75% budget-to-budget increase; 2.99% tax rate increase); Mamaroneck (1.96% budget to budget increase; 1.76% tax levy increase); Bronxville (tax rate increase: "over 2%"); and Chappaqua (1.65% budget-to-budget increase; 1.49% tax levy increase).
2) Given the delay in this Budget vote and other exceptional circumstances this year, the Administration has stated that if the Board-proposed Budget is not approved by voters, there will not be time for a second community vote, and that a contingency budget would be imposed on Scarsdale schools.
Assistant Superintendent Stuart Mattey projects that a contingency budget would require approximately $2.4 million in reductions, including almost $650,000 in reductions in instructional staffing. School Board President Pam Fuehrer similarly has projected that teaching and learning would be "drastically impacted."
3) Scarsdale effectively has just one industry: our distinguished schools, which people move here for. The proposed Budget supports class-size norms, maintenance of instructional program, and security measures. If the Budget fails, it would be damaging not only for the education of our children, but also for our home values.
The School Board has worked diligently with the Administration to develop a proposed Budget appropriate for these times.
I would ask all voters in the community to vote Yes, and to vote for School Board Nominating Committee slate Robert Klein and Amber Yusuf for election to the School Board.
A 36-year resident, Bob is a retired architect, an empty-nester, and a service-leader with experience listening and building consensus. Bob's career has focused on helping large institutions make optimal architectural and real estate decisions. He has taught his expertise to his peer colleagues at Harvard's Graduate School of Design and lectured internationally on the importance of balanced decision making, weighing both data and mission. He brings a unique international perspective on education having studied in both England and Italy.
Amber, an engineer and MBA, is a working parent and 'hockey mom' who has served in countless Scarsdale leadership roles with distinction and integrity. Amber's many leadership roles have included Scarsdale Parent-Teacher Council President and Heathcote PTA President. Amber maintains an open mind and approaches decision making with a methodical, analytical approach.
A balanced District Budget and a balanced slate will serve the Scarsdale School District community well.

Arthur Rublin
Campaign Co-Chair
Coalition for Scarsdale Schools