Election Results Uncertain Due to Large Number of Mail-In Ballots
Wednesday, 24 June 2020 16:16
Last Updated: Thursday, 25 June 2020 07:47
Published: Wednesday, 24 June 2020 16:16
Joanne Wallenstein
Hits: 1450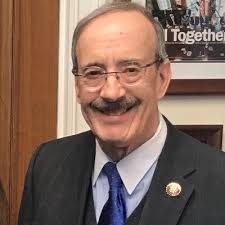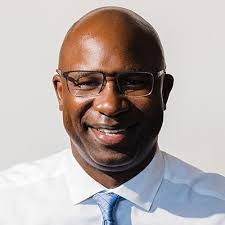 (Updated June 24 9:30 pm) Though we have the tallies for the in person voting for the Democratic Primary in Westchester, there remain an estimated 58,000 mail-in ballots that have not yet been counted. So for now, it's too early to call either the race for the 17th Congressional District or for Westchester County District Attorney.
Both races were highly competitive and voters are eager to know the outcome. An email from incumbent Eliot Engel, who ran against challenger Jamaal Bowman says, "There are many thousands of absentee ballots that will need to be counted, and that count won't begin for another six days."
Mark Lewis, Chair of the Scarsdale Democratic Town Committee reported, "Westchester County has received over 58,000 mail in ballots which have not been counted. Ballots postmarked June 23, 2020 have 7 days to arrive at the Board. On June 30 all mail in ballots will be counted."
Lewis provided these local counts for voting in New Rochelle and Scarsdale, along with county wide numbers which can be verified on the website of the Westchester County Board of Elections.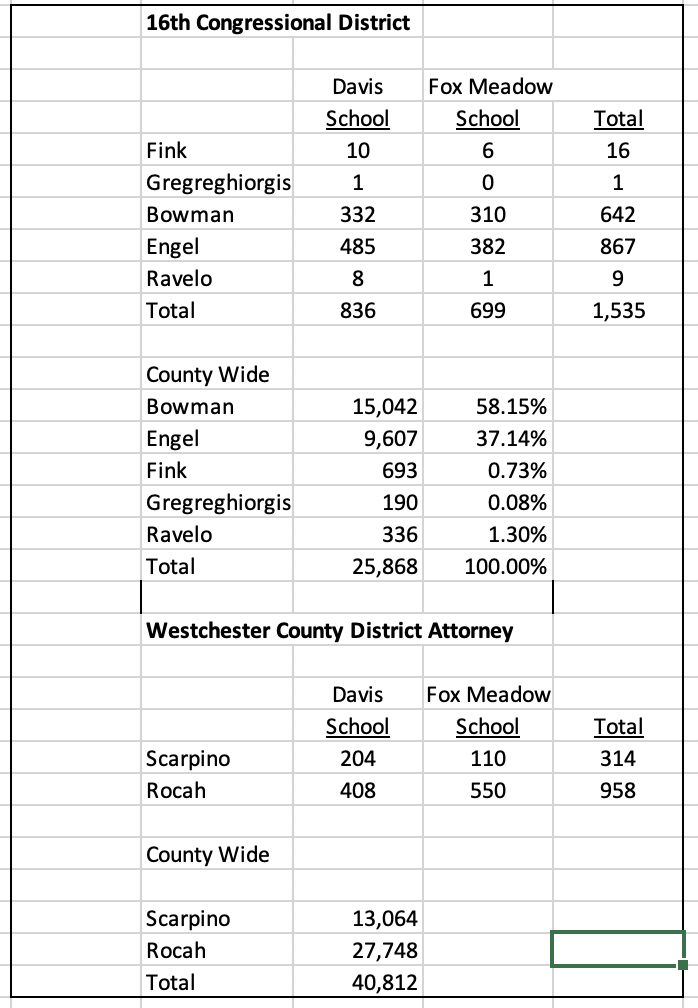 In Scarsdale and New Rochelle, Engel received 867 votes to Bowman's 642. However, county wide in-person voting shows Bowman with 15,042 votes and Engel with 9,607.
In the race of Westchester County District Attorney, Scarsdale's Mimi Rocah received 958 votes to Tony Scarpino's 314 in New Rochelle and Scarsdale. For the county, Rocah now has 27,748 votes to Scarpino's 13,064.
An email from the Scarpino campaign also advises that it's too early to declare a winner, saying, "There are still tens of thousands of absentees ballots outstanding and more coming in. That process needs to run its course. The results of this election are still pending, and we look forward to seeing all the votes counted."
Here are the numbers on the in-person voting as of June 24, 2020.