Head Shop Opens in Hartsdale
Wednesday, 16 June 2021 08:20
Last Updated: Wednesday, 16 June 2021 13:41
Published: Wednesday, 16 June 2021 08:20
Joanne Wallenstein
Hits: 3236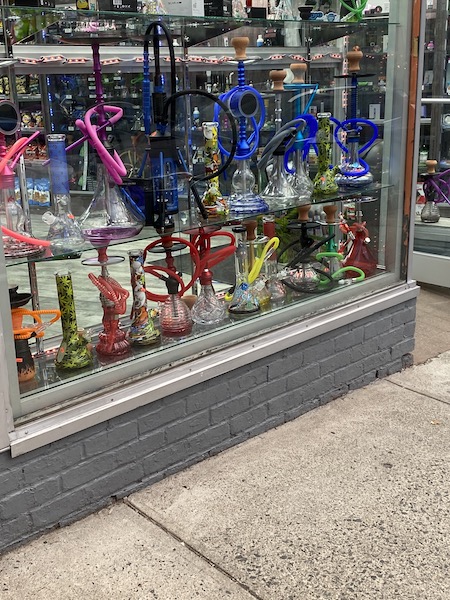 While Trustees ponder how to handle the potential for marijuana sales within the Village of Scarsdale, Hartsdale has recently become home to a new hookah and vape shop, or as we called it in the old days, a head shop.
The new store has opened at 205 East Hartsdale Avenue, smack in the middle of a shopping strip that is frequented by families and children and senior citizens. Along with a refrigerator full of cold drinks and shelves lined with snacks, the store features a large display case of hookah pipes and supplies, cigarettes of every brand, electric cigarettes, vape pens and vape juice. What else? There are CBD gummies, hemp and a full case of cigars. If it is legal to smoke it, you'll find it here.
The front window is lined with bongs and it is called "Hartsdale Tobacco and Candy," sending mixed messages to kids. The store is the owner's second location, with the first located in the Bronx.
In 2019 Scarsdale revised their Village Code to control the location of similar shops. The code prevents the sale of ENDS (e-cigarettes) within 1,000 feet of schools, nursery schools, daycare centers, houses of worship, playgrounds, parks and libraries. However, this code would not prevent the opening of a tobacco, hookah shop or marijuana dispensaries in some retail locations along Scarsdale Avenue, including Garth Road and Wilmot Road.
In the meantime, Fox Meadow and Greenacres residents who frequent Hartsdale reacted to the opening of the new smoke shop. One Greenacres mother pointed out that Hartsdale was the first place she permitted her tweens to walk to alone, and she was concerned that this shop was inappropriate. She worried about the type of clientele it might attract and the fact that it's open late at night. She feared that ultimately a store like this could "destroy the neighborhood."
A long time Greenacres resident was equally as critical of the decision to open the shop. She said, "The opposite of charming and inviting.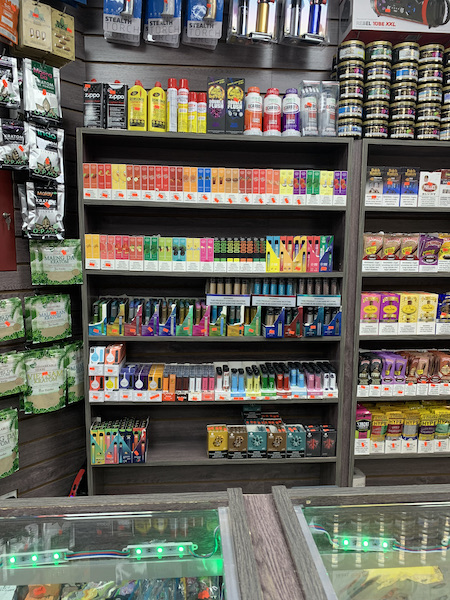 Hartsdale, with its limited and uninteresting range of retail shops, has always had trouble attracting foot traffic. This will help perpetuate that status quo and might serve to repel the suburban family set."
When she saw the shop, Andrea Seiden said "I am shocked. It's so jarring to see alluring hookah pipes next to a pizza shop in a small town that has worked so hard to revitalize itself and offer good restaurant options for families.
Another resident acknowledged the challenges of filling retail sites in our towns. Conincidentally, this week Chase Bank announced that they will close their Hartsdale branch. Pointing at an empty storefront he said, "would you rather have a vacancy or a smoke shop?"
Commenting at a Village Board work session on the sale of cannabis in Scarsdale, Andrew Sereysky said "the cat is out of the bag." Marijuana will be available in White Plains and New Rochelle, a smoke shop has already opened in Hartsdale and this is really a revenue call. We could be looking at $750,000 a year (from sales tax.)" Wendel Gendel from the Scarsdale Drug and Alcohol Task Force also commented at the work session, highlighting the risks these shops pose for local teens.
What do you think about the presence of this new retailer and how would you feel about a similar shop opening in Scarsdale?
Share your thoughts in the comments section below or email us at scarsdalecomments@gmail.com and we will add your thoughts to this article.