Unvaccinated Public Employees Must Wear Masks and Practice Social Distancing
Wednesday, 28 July 2021 17:38
Last Updated: Wednesday, 28 July 2021 17:46
Published: Wednesday, 28 July 2021 17:38
Joanne Wallenstein
Hits: 765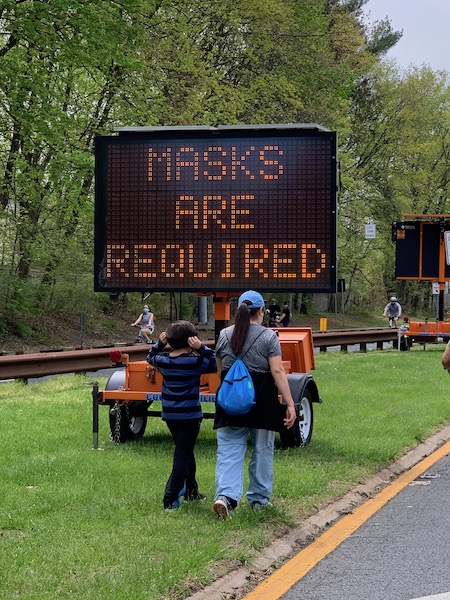 Do you have questions for the Police, Fire Department, Village or School Officials? We received several in the past few weeks and forwarded them on for a response.
This week, a reader inquired about vaccination rates of Scarsdale employees:
The reader asked,
"I was wondering whether you have seen or ever requested data on what % of public-facing Scarsdale village employees are vaccinated? Some new data from NYC shows rates are disappointingly low there (https://twitter.com/NicDawes/status/1419637561857908742), and I wonder whether the same trends hold here.

In particular, the police department, fire department, ambulance corps, and (perhaps most importantly with the school year coming up) the school district, would be critical to know. Even more important given the increasing number of cases we see in Scarsdale and the state overall."
We forward this question to Acting Village Manager Rob Cole and here is his response:
From Rob Cole:
First, the data reported in NYC may be disproportionately low because vaccination status is HIPAA protected. Thus, reporting the known vaccinated percentage may underrepresent the total actually vaccinated, as vaccinated persons may not have disclosed that fact, causing them to appear in the data as unvaccinated (a proportion that may be better thought of as "potentially unvaccinated").

Now, to your actual question, we do not report such information. However, we do continue to encourage our staff to protect themselves and the public by getting vaccinated. It should also be noted that we adhere to NYS and CDC guidance in that staff and members of the public who are unvaccinated (meaning they have not received their final vaccination at least two weeks ago) must still maintain social distancing and wear masks.
Have questions? Email us at scarsdalecomments@gmail.com.