A WeWork in Scarsdale?
Wednesday, 11 August 2021 14:46
Last Updated: Wednesday, 11 August 2021 14:52
Published: Wednesday, 11 August 2021 14:46
Joanne Wallenstein
Hits: 4886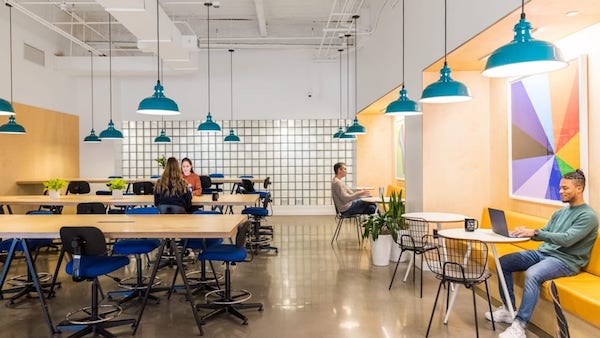 With the closing of so many stores, Scarsdale shoppers may still be looking for clothing to wear to work, but now at least they will have a new place to go to work. It looks like rumors about the opening of a WeWork in the former Lord and Taylor Building on White Plains Post Road may be true.
According to the Wall Street Journal, Hudson Bay Co., who owns the Lord and Taylor building, will partner with WeWork to open co-working spaces in some of their empty stores.
The new venture is called SaksWorks, as Hudson Bay owns both Saks and Lord and Taylors. They are hoping that the department store space can be converted into profitable office space for workers who have been dislocated in the pandemic.
The WeWork partnership will include a Saks Fifth Avenue men's store in lower Manhattan, on the tenth floor of the Saks Fifth Avenue in midtown along with Manhasset, Scarsdale and Greenwich, where they plan to include cafes and gyms.
The cost to join will be $299 a month to work in any WeWork location but without an assigned desk. If only they sold cashmere sweaters.