Mt. Vernon Man Jailed After Attempt to Assault Scarsdale Police Officers
Monday, 20 September 2021 13:59
Last Updated: Wednesday, 09 March 2022 19:16
Published: Monday, 20 September 2021 13:59
Joanne Wallenstein
Hits: 884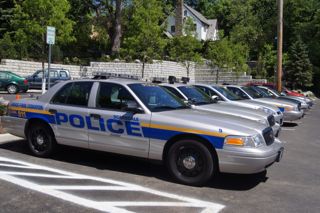 A 34 year-old Mt. Vernon man is now in custody after he attempted to assault Scarsdale Police officers with a 3-4 foot long metal pipe at around 1:30 am on Thursday September 16, 2021.
Police found Raeshone J. Foote in the parking lot of the Scarsdale Pool where he was attempting to change a flat tire on a gray BMW 528. The trunk of the car was open and the passenger side rear tire was flat. Police tried to help Foote to contact a tow company to assist but were unable to get one to come to the scene.
When Foote became "rude and combative," police noticed that he smelled of alcohol and had glassy and bloodshot eyes. They looked up the car and found that it was unregistered and equipped with Connecticut plates which were registered to a 2005 Ford with a different owner. Foote claimed he would register the car the next day.
When police told Foote that the car would be impounded, his mood changed and another officer was called to the scene. Foote attempted to grab a three to four foot long white metal pipe from the trunk. When police told him not to touch the pipe he disregarded them. A sergeant was able to put his foot on the pipe and another officer grabbed it and threw it. The officers then restrained Foote and put him in handcuffs. He continued to actively resist and had to be carried to the police car where he continued to yell and scream and attempted to break the glass in the car by pressing his back up against the door glass and slamming the edges of the handcuffs multiple times.
At the police station, Foot continued to make threats on the lives of the officers and repeatedly kicked the door of the holding cell so hard that he broke the lock and bent the cell wall.
Police had to remove the holding cell lock so that Foote could be moved to a jail cell before being send to Westchester County Jail in lieu of $5000 bail.
He was charged with driving an unregistered vehicle, operating the car with improper plates, disorderly conduct, obstruction, menacing with a weapon, criminal mischief, assault with intention to cause physical injury to an officer, and driving while intoxicated.