Bed Bath & Beyond and Harmon to Close, Natural Market Opens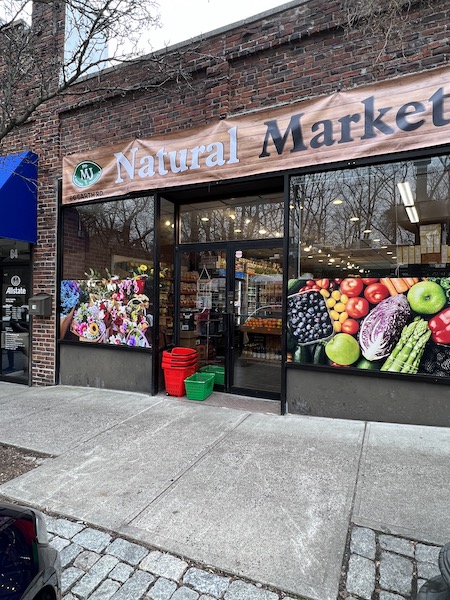 It's no surprise that the massive Bed Bath & Beyond Store on Route 119 in Elmsfordis closing. We visited the store in the fall and found depleted inventory, empty shelves and close-out sales. Even sadder, the same announcement says that all Harmon stores will close as well, leaving our area with fewer options to purchase beauty, cosmetic and personal care products. Harmon is a subsidiary of Bed Bath & Beyond. According to Retail Dive, Bed Bath & Beyond defaulted on a $550 million loan form JP Morgan Chase and their Q3 report says sales fell 33% year over year.
Who will fill all this vacant retail space?
In happier news, Natural Market has opened at 66 Garth Road, Scarsdale replacing another fruit market that disappeared overnight last year. This incarnation has fresh fruit, groceries, dairy, nuts, snacks and all the essentials. The market is bright and clean and the fruit is delicious. Acccording to Jin, behind the register, this is the market's second location, with another in the Bronx.
Welcome Natural Market to Scarsdale and adieu to Bed and Bath and Harmon.