Survey of High School Students Finds that Substance Usage has Increased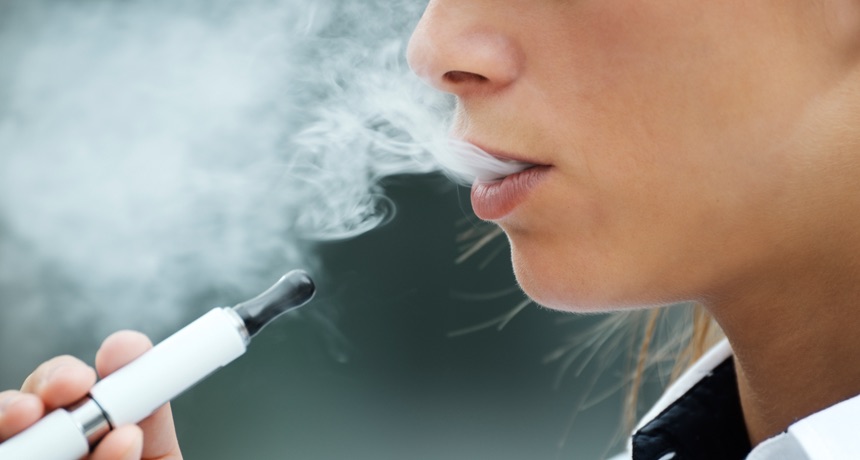 The results of a survey of students on their use of controlled substances were released to the community at a November 2 meeting hosted by the PT Council, SHS and SMS PTA's. The bad news is that the data shows that student usage of drugs and alcohol has risen since 2014, the last time the survey was administered. The good news is that Scarsdale has an experienced team of counselors, educators and experts who are on top of it and doing everything possible to educate students and parents.
In addition to reviewing the survey outcome, the impetus for the meeting was anecdotal reports of an increase in vaping and juuling in school that compelled SHS Assistant Principal Chris Griffin to send out some information to parents of high schoolers. For those not in the know, vaping and juuling involve the inhalation of an odorless mist, often containing nicotine.
Griffin unveiled the results of the 2017 PRIDE survey that is an established survey taken by millions of students. The survey collected anonymous data from 1,268 SHS students or 81% of the SHS population in 2017. The results were compared to the 2014 PRIDE survey results in which 1,246 SHS students participated.
Overall it showed that 39.7% of respondents reported using alcohol in the past 30 days, compared to 33.5% in 2014. Marijuana usage was also up, with 20.3% saying they used marijuana in the past 30 days in 2017 vs. 15.4% in 2014. Use of prescription drug abuse was negligible, with 2% saying they used them in the past 30 days in 2017 vs. 1.6% in 2014.
When broken out by grade, the survey showed that substance use is up in all grades, with the larger increases in the ninth and tenth grade populations. For ninth graders alcohol usage in the past 30 days went from 9.6% in 2014 to 22.8% in 2017 and for tenth graders it rose from 30.6% in 2014 to 43.3% in 2017.
Binge drinking is defined as the consumption of five dinks within a few hours. Though less prevalent, this too is a cause for concern. The survey shows that 22% of high school seniors say they binge drink "often or a lot," as well as 11.9% of juniors, 16.5% of sophomores and 4.4% of freshman.
Griffin assured parents that "protective factors" such as good academic performance, strong participation in sports, activities and the community, a safe community, consistent school attendance and appropriate behavior in school help to mitigate substance abuse.
He urged parents to speak to their children about the risks of substance usage and abuse and to maintain an open dialogue. He believes that youth outreach workers, the health teachers, faculty, coaches and the community can work together to make kids aware of the risks of drug, alcohol and tobacco usage. He said that the survey results would be widely dispersed and discussed and encouraged parents to talk about it.
Other panelists at the session included Emily Vallario Director of Community Services at Scarsdale Family Counseling Services, Biagio Mastopieri, a psychologist at Montefiore Medical Center and former Bronx District Attorney Michael Foley. Scarsdale Police Chief Andrew Matturro and Office Patricia Arcesi were also present.
Vallario who is also the Program Coordinator for the Drug and Alcohol Task Force told the group that the Task Force has been active for 35 years and that Scarsdale is "a very concerned town." She said the Task Force would use the PRIDE survey results to guide their work. She emphasized that 70% of students are not using, and emphasized the work that is already being done to reach out to children and parents of all ages.
Mastopieri th psychologist shared information on adolescent brain development and behavior and explained how teens seek novel and intense stimuli as they grow. He showed how the adolescent brain is highly susceptible to the effects of drugs and alcohol and cautioned that a sense of responsibility may not develop until later on. He warned that excessive use of social media may cause teens to feel isolated and hamper social interactions. This may lead kids to take more risks with substance abuse.
Foley reviewed the legal issues around substance abuse and the risks and liability that arises from the use of alcohol at underage parties. He warned parents, saying, "If you knowingly serve alcohol to minors you may be liable for actual and punitive damages if someone is injured. You can be charged with endangering the welfare of a minor. This is not a laughing matter."
Watch the meeting in its entirety here: