Fire Engulfs 72 Mamaroneck Road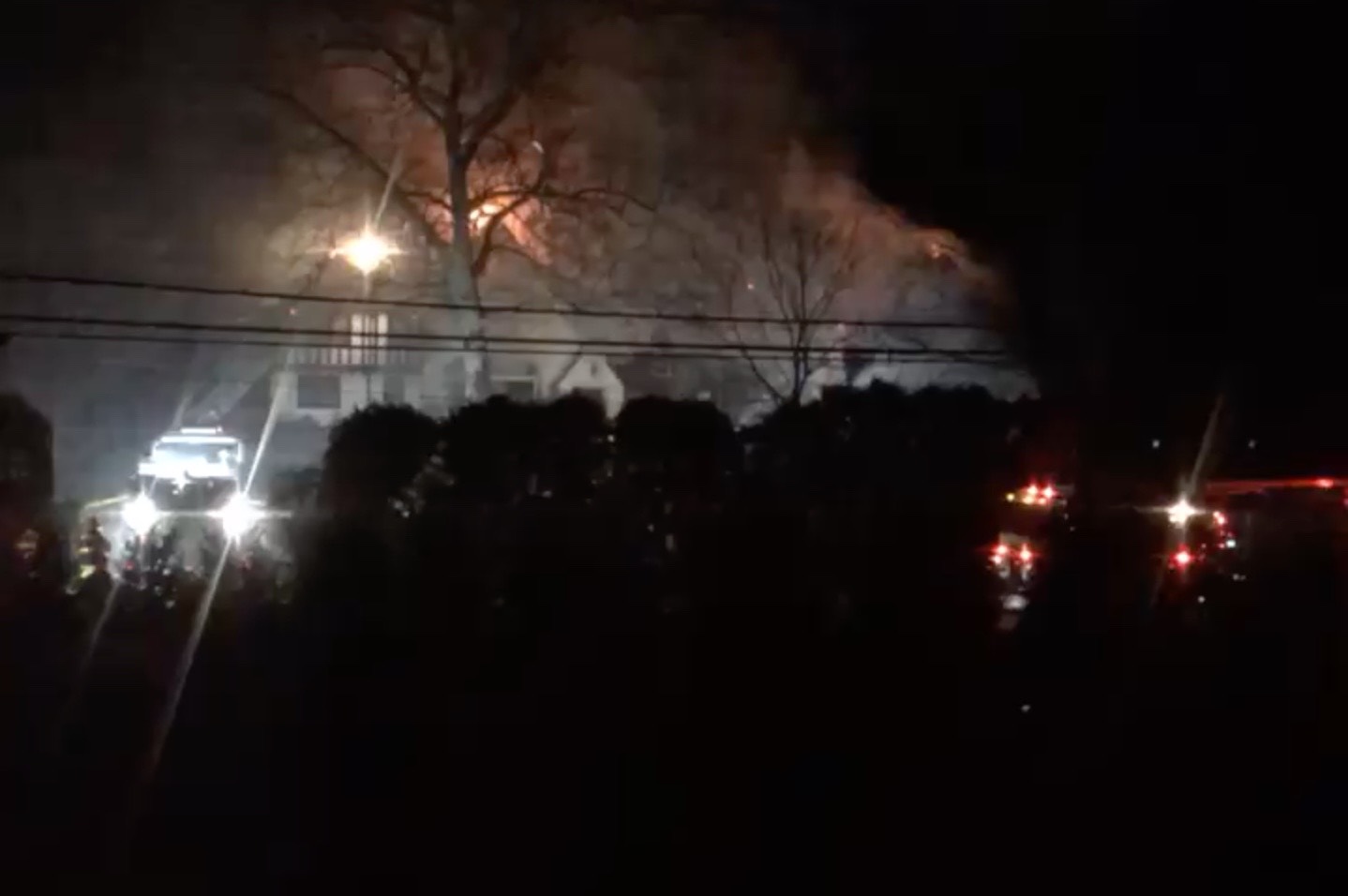 A massive house fire broke out at 12:57 am on January 21 at 72 Mamaroneck Road. When police arrived, five members of the family were outside and reported that one family member was still inside on the third floor of the house. The homeowner re-entered the house with three police officers and was able to find 13 year-old nephew and escort him out of the house. The homeowner along with his three children, a nephew and two grandparents were inside the house at the time of the fire. The mother of the children was reported to be out of town.

Heavy fire and smoke inflitrated the walls and attic of the large Tudor style home and the subzero temperatures turned water to ice and made it extremely difficult to fight the fire. The fire may have begun in the basement of the home. Firefighters battled the blaze for six hours, rotating in shifts due to the harsh conditions.

The family had moved in only four months ago. They all left the house safely but were wearing only their nightclothes.
The blazing fire caused heavy smoke and sparks to fly to neighboring homes where some were evacuated and Mamaroneck Road was closed. The fire was battled by about 80 firefighters from Scarsdale and neighboring crews and was still not under control in the morning. Under the mutual aid agreement crews from Eastchester and Greenburgh assisted in the effort.
The house was originally built in 1927 and was sold to the family in July 2018 for $2,725,000. It has 8 bedrooms, 7 baths, 7,836 square feet of living space, a pool and a poolhouse. Firefighters say that the house will now have to be razed.