No Ordinary Day in the Dale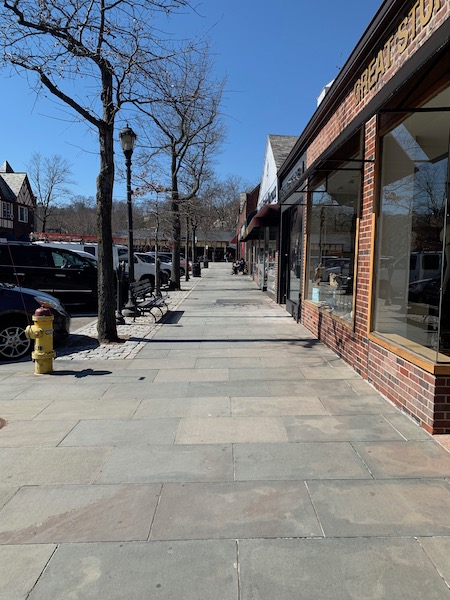 The new normal in Scarsdale is anything but normal. It's Monday but there are no SUV's shuttling kids to and from schools, few shoppers in the Village and virtually no one drinking coffee at the diner. It feels like a snow day, except spring has sprung.
The sudden announcement on Sunday night that schools will be closed until Wednesday March 18, took many by surprise. Up to this point, the district was doing everything they could to remain open. But the news that a faculty member had been infected with the dreaded Coronavirus left administrators with little choice.
Scarsdale is home to overscheduled parents and children with packed calendars and little free time. They juggle school, after school programs, sports and tutoring, sometimes not finishing until the evening hours. Volunteers are busy campaigning for the Village election scheduled for Wednesday March 18 and the upcoming Scarsdale Bowl Dinner, honoring community volunteers. However it appears that much of this activity has come to a halt. People are being asked to refrain from meeting and face to face contact – causing the cancellation of plan after plan.
Furthermore, with no end in sight to the escalation of the virus, people can't reschedule cancelled meetings or dates or even make plans. Many report that they have abandoned planned trips and vacations and are negotiating with providers for refunds. Will the crisis be over in a week or a few months or worse? No one seems willing to guess. It is as if time has stopped.
Fortunately the weather is glorious. With the thermometer hitting 70 degrees for the first time in 2020, many are out for a stroll or a bike ride. Kids are enjoying a day with no agenda. Adults are taking stock of their lot, appreciating their good health – and hopeful they can shield themselves and their loved ones from danger down the road.