Edgemont Psychologist Publishes Debut Novel, Barbarians at the PTA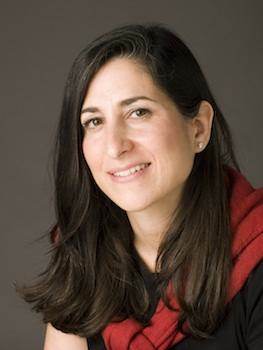 Edgemont's Stephanie Newman is a woman of many talents: By day she's an active clinical psychologist/psychoanalyst with over 15 years' experience providing insight-oriented talk therapy for those with anxiety, depression, relationship and health difficulties.
Also a mother of two children, she somehow finds time to be a prolific writer. She is a co-editor of Money Talks and a regular contributor to the online edition of Psychology Today. We reviewed her first book, Mad Men on the Couch, which was named to Publisher's Weekly's Top Ten books in Performing Arts.
Now she has written her first novel on a topic that hits close to home; parenting. Her new novel is titled Barbarians at the PTA and takes place in an idyllic Westchester, NY, suburb known for its manicured lawns and excellent schools. The book is described as "Desperate Housewives meets Mean Girls in a heartfelt and hilarious novel about a mother-daughter duo facing cliques, cyberbullying, and snobs."
We wanted to learn more about Newman, her practice, her writing and her new book, and here is what she shared:
How do you deal with friends or family members who are concerned that you may reveal their stories in your writing?
Barbarians at the PTA follows a Westchester mother daughter duo who navigate cliques, cyber bullies, and social media pressures while facing off against a group of over- involved moms. Think beach read about parenting as a contact sport.
In my "day job" I am a clinical psychologist, and very interested in maternal identity and how it evolves over the life of the mother and child. If the book offers one main take-away, it's this: allowing kids to be independent is tough for all of us, but particularly difficult for moms whose primary source of identity is derived through mothering. And the situation becomes harder and increasingly fraught as their kids grow up and need less.
I have empathy for moms who wind up losing aspects of themselves as they struggle to parent. I encourage people to develop something of their own, a passion, whether it's a job outside the home, a volunteer position that feels meaningful, or a creative outlet that sustains them. I adore my family but have been privileged to have a practice I enjoy, while being able to write.
How do you balance your career as a psychologist with your writing?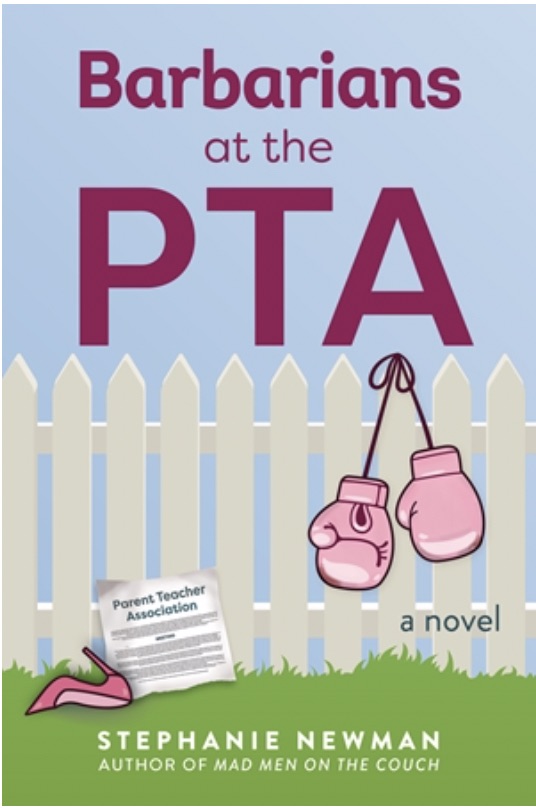 Having a practice makes it possible for me to find time to write. My days are structured because I have standing therapy appointments—people see me at the same times each week—and schedule myself around patient hours. When I am not in session I have blocks of time for writing and editing.
From your bio, it is evident that you have many talents. Explain what you do for Money Talks.
Thank you for those kind words! Some mornings I don't feel as though I'm very productive, especially now, navigating life during a pandemic. These days I count my blessings if I've managed to pull a brush through my hair! But to answer your question, Money Talks was a book I co-edited with Brenda Berger, a friend, colleague, and former psychotherapy supervisor of mine. We asked psychoanalysts to talk about the incursion of finances into the minds of therapists practicing in recessionary times. Before the book no one had talked about how psychotherapists experience money matters.
Do you have children of your own? How much of the book is autobiographical?
I am a parent of two beautiful kids (doesn't that sound like something a game show guest would say?) and an Edgemont resident but Barbarians at the PTA is fiction.
Why were you inspired to write a novel?
I wrote the book to get a conversation going about relentless over-parenting. Whenever I talked to friends, regardless of where in the US they lived, to colleagues, or trainees in my field, I heard over and over the same themes, pains, and struggles. It got me thinking: wouldn't it be fun to tell a story about how involved some people get, what impact it has on the kids. Maybe I could even help someone navigate the mommy minefields!
Did you pursue any formal training in fiction writing - or do you work with a group of writers?
I took classes at the Writers Institute at Sarah Lawrence College, where the instruction was excellent. I was also part of a writing group that met for a couple of years. During that time we shared excerpts and critiqued each other's work. That experience was invaluable.
What messages are you hoping to convey to parents though your book?
Over the years I've had moments in practice and teaching or in daily life where I've heard about or witnessed conflict around mothers and parenting and thought, "Wow, I can't believe someone would behave that way towards another person's child."
But as I wrote and rewrote this novel, I realized the most engaging way to tell the story was to invent scenarios in which the characters were willing to go to the ridiculous extremes possible to advance the interests of their children. That's what I did. It might sell a lot of books if I implied this was salacious gossip or an expose. But the characters and events in the novel are the product of my imagination. As it says inside the cover, "this book is a work of fiction. Names characters places and incidents are either the product of the authors imagination or are used fictitiously. Any resemblance to actual events or locales, or persons living or dead, is entirely coincidence!!"
Where will the book be available when it is published - how can our readers get a copy?
The book is out June 2. People can purchase it online now on Amazon, Barnes and Noble and Indiebound.