Voters Will Need to Act Fast to Count in the School Budget and Board Election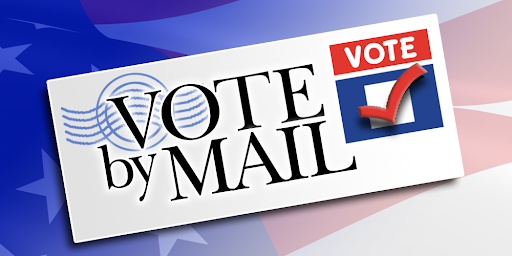 Scarsdale voters will be forced to act quickly if they want their votes for the school budget and school board candidates to be counted. This year, by Governor's orders, voting is by mail. All ballots must be received by the district by June 9 to be counted.
However, due to the condensed timeline, the ballot packages will not be mailed until May 28. If they take 2-5 days to arrive in residents' mailboxes, voters should receive their absentee ballots no later than June 3 (not counting Sunday) and will then need to mail them back immediately to meet the June 9 cut off. This only allows 5 business days for the ballots to be received by the district to be counted in the election.
Given the COVID crisis, if mail delivery is not speedy, many will miss this deadline.
We asked Scarsdale School Superintendent Thomas Hagerman for the timeline and this is what he explained.
An introductory postcard about the budget process will be mailed on May 21.
The district's newsletter, "Insight", containing detailed budget information will be mailed on May 27.
The absentee ballot packages will be mailed on May 28.
And the "six day" Property Tax Report Card postcard with the budget numbers will be mailed on 6/1.
Dr. Hagerman explained, "It is important to note that these are the days they will leave the publication house to be dropped off at the White Plains Post Office for processing. From there, they will be sent to the Scarsdale Post Office for distribution. We estimate that it will take another day or two to arrive in Scarsdale residents' mailboxes."
The ballots will automatically be sent to all registered voters. However, qualified voters who are not registered can download an application for an absentee ballot on the district's website here: www.scarsdaleschools.org/voterinfo. A qualified voter is defined as follows: "Voters are qualified if they are: a citizen of the United States, at least 18 years old by June 9, 2020, a resident of the Scarsdale School District for at least thirty days prior to June 9th and, not otherwise ineligible to vote."
Voters will be asked to approve a $162,696,316 school budget for the 2020-21 school year, which represents a 1.5% increase for Scarsdale residents and a 2.31% increase for those in the Mamaroneck strip.
Voters will also elect two members of the school board, to fill the vacancies of current board members Scott Silberfein and Chris Morin who will complete their service on the board in June. Two candidates were vetted and nominated by the School Board Nominating Committee, who selected Robert Klein and Amber Yusuf. Mayra Kirkendall-Rodriguez is running as an independent candidate. An online candidates' forum, hosted by the League of Women Voters of Scarsdale, will be held on Sunday May 31 at 8 pm. Learn more here:
Traditionally, if the school budget does not pass in the first round of voting, the Board of Education can present a revised budget to the community and hold a second vote. However this year, due to the delay in voting, this will not be possible.
The League of Women Voters of Scarsdale alerted the community to this issue, saying, "The new timeline does not allow sufficient time to revise the Budget and hold a second Budget vote. In the event the Budget is rejected by voters, the Board most likely would be forced, under State law, to adopt a contingency budget which requires a reduction in the tax levy and a steep reduction in permitted expenditures. The Board estimates that a contingency budget would require an additional $2.5 million in cuts and significantly alter many aspects of the conduct of school, including the reduction in staffing and the reduction of athletic and extracurricular activities."
So watch for your ballot in the mail. When you do receive it, complete it and mail it back ASAP to be counted in the 2020 School Budget and Board election.