LWVS Encourages You to Watch Candidates' Forum and Vote in Election for the School Budget and School Board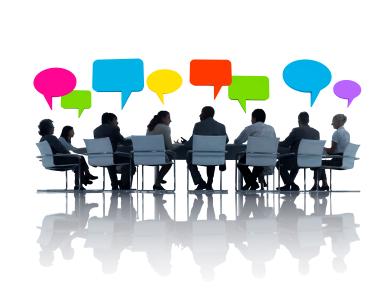 The annual School Budget Vote and School Board Election is scheduled for June 9th. In the School Board Election, voters will have a choice of candidates. There are three candidates running for two available seats on the School Board. The two highest vote recipients will win seats on the Scarsdale School Board.
The candidates are Robert Klein, Mayra Kirkendall-Rodriguez and Amber Yusuf. Since this is a contested School Board election, the Scarsdale League of Women Voters is hosting a virtual candidate forum taking place this Sunday May 31st at 8:00 PM on Zoom. Please register here to view the candidate forum live. The candidate forum will then be available to view on the League's website at LWVS.org .
The forum will consist of questions prepared by League Board members and questions submitted by members of the community. We encourage community members to submit any questions here.
All questions must be received by 12:00 PM on Saturday, May 30th for review by a panel of League Board members. A representative set of questions will be presented to the candidates at the forum.
The upcoming School Budget and School Board Vote will be administered by mail with NO IN-PERSON VOTING due to the pandemic. All qualified voters are entitled to receive an Absentee Ballot . Absentee Ballots will be mailed on May 28th and should arrive within a few days of the mailing date. If your absentee ballot is not received by June 1st, please contact Scarsdale District Clerk, Honore Adams at hadams@scarsdaleschools.org. Since the post office needs ample time to deliver ballots, voters should complete and return their ballots immediately in the enclosed postage paid envelope.
All ballots must be received BY MAIL to Scarsdale Schools' Office of the District Clerk by 5:00 PM on June 9th. Due to the pandemic and need for social distancing, there will be no in-person drop off of the ballots; they all must be submitted by mail and RECEIVED by June 9th, regardless of the postmark.
If you are not currently a registered voter, you may register to vote in the School Budget and School Board election through the Scarsdale Schools' Office of the District Clerk by June 2nd. Voter registration and absentee ballot information, can be found here.
In addition, if you have any questions regarding voting, please contact the League of Women Voters, voter service at: LWVSVoterService@gmail.com
Stay safe and remember to vote!
Alissa Baum
Ronny Hersch
Beatrice Sevcik
Voter Service Co-Chairs
League of Women Voters of Scarsdale