Applying to College in the Age of COVID: An Update from the Deans Office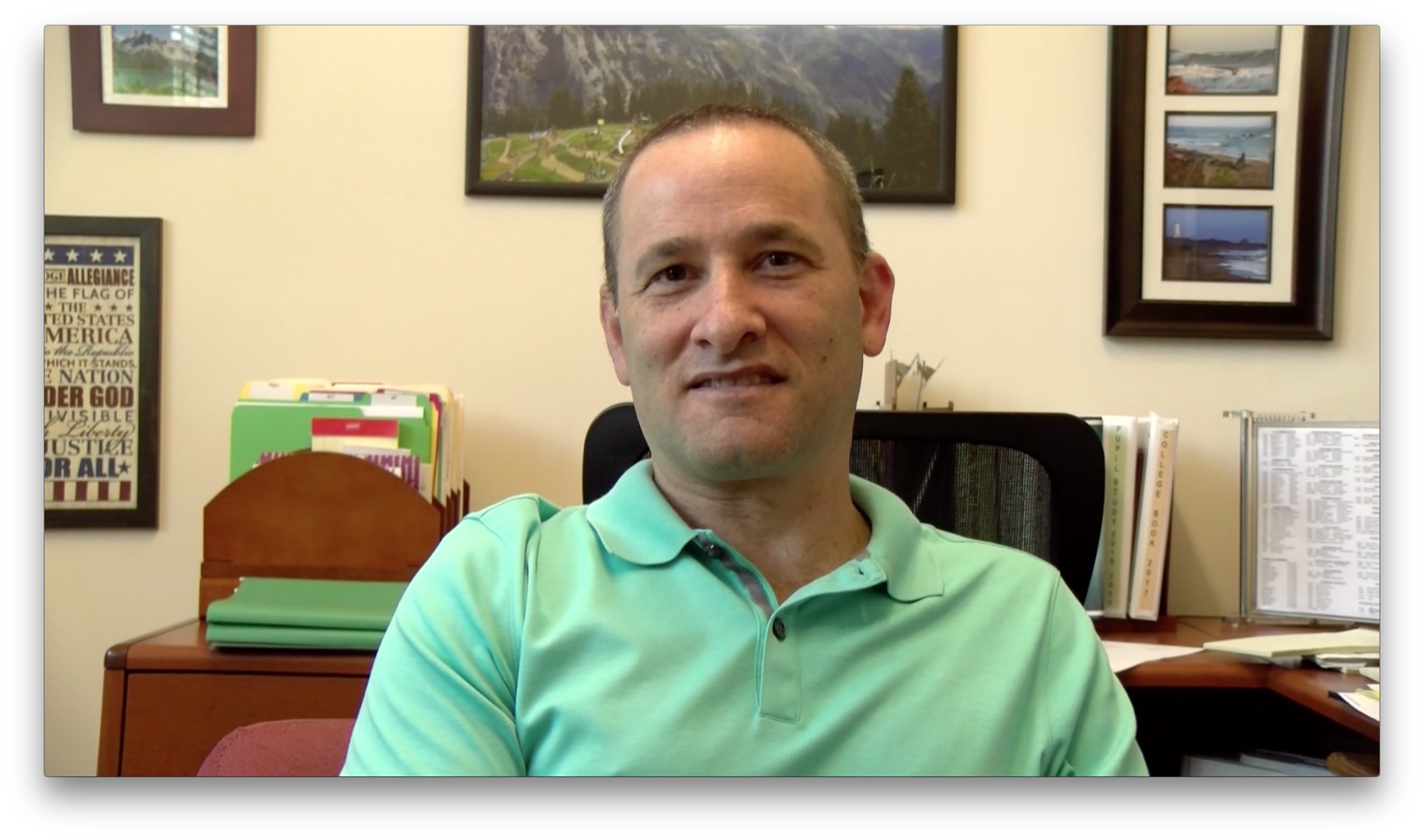 SHS Director of Counseling, Oren IosepoviciThere's never been a stranger time to apply to or attend college. Every day brings news of changing application requirements, evolving situations on campus, announcement of in-school and virtual classes, quarantining, COVID testing and more. How is COVID affecting college applications and college attendance among Scarsdale students? We asked the expert, Oren Iosepovici, Director of Counseling at Scarsdale High School for the latest and here is what he shared:
With so many colleges announcing remote learning, what are you hearing from incoming freshmen – are they still planning to attend? Have you heard from any former SHS students who are now enrolled in college? Are many deferring their plans to go back?

There have been some reports recently of a greater number of students at some institutions opting to defer their enrollment than in past years. To be honest, we have not heard from our recently graduated seniors (or current college students) en masse that their plans have changed, but one would surmise that as more schools transition to a fully remote experience, the typical number of SHS students who opt for a gap year (typically a small handful) would be larger this year. That being said, the challenge of finding alternatives in the midst of pandemic will no doubt continue.

How are plans to go remote affecting this year's seniors' decisions on where to apply? When families are weighing the cost of a 4-year college experience, do you think that the colleges' remote learning programs are impacting those decisions?

Given that most of us hope (wish) to have a sense of normalcy this time next year, we expect that our seniors will approach their post-secondary plans based on an anticipated in-person experience, rather than any current remote option. At the same time, it will be interesting to see how the experiences of the past few months have shaped our students' approach. For example, approximately 30% of our seniors typically enroll in a college within New York state, and only time will tell if that number increases this year due to a reticence to travel further.
In terms of cost, there is no doubt that conversation is happening all across the country, and we have been privy to those questions and concerns in Scarsdale as well. From the college's point of view, finances and ongoing economic realities are the primary challenges that are keeping university and admissions leaders up at night.

Discuss the decision by some colleges and universities not to require SAT/ACT tests. What are you advising high school students about testing?

Prior to the pandemic, approximately 1000 schools were already test optional. That number has now increased exponentially, and I would argue that "some" is actually "most". As for many students across the country, testing has been a real challenge for our rising seniors. All spring exams were cancelled, and given social distancing guidelines and ongoing issues related to hosting exams, most high schools have been forced to either limit the number of students they can safely test (SHS as an example) or cancel the exam at their site altogether. That has caused ongoing difficulties for students with respect to taking exams, especially prior to any early deadlines. Any further school closures could cause additional test center disruptions. That being said, admissions officers live in the same world we do, and we encourage students to have conversations with their respective Dean. We will be able to support their efforts in providing context and developing an individualized plan that makes sense for them.

If a student is able to test, the decision on whether or not to submit scores is an individual one. Students may alter their approach based on different schools on their list (for example, submitting a score to one school and not others). It is a nuanced conversation that Deans can have with a specific student.

If students apply without test scores are they at a disadvantage?

It is important to remember that standardized tests are one aspect of an application, and a wide variety of schools are already accustomed to making decisions without scores. The National Association of College Admissions Counselors (NACAC) has just released a report on the "Role of Standardized Testing in the time of Covid-19 and Beyond", calling on colleges to reflect on the role standardized testing plays in their admissions process. I would argue that most college admissions officers recognize the impact the pandemic has had on students ability to test, and have adjusted their admissions practice to reflect that.

In answering the larger question, I would say, "it depends". There are many institutions that have made a commitment to an evaluation process that minimizes or even eliminates the use of standardized tests in their process. Others are still insisting on some type of standardized metric. Still, we believe that the following quote from a Dean of Admissions at a highly selective institution captures the current state of affairs.

"Optional" is not a trick word. It is not a wink that signals a continued institutional preference for the upcoming admissions cycle. This is not a moment for euphemisms or gimmicks; there should be no parsing of intent with this amended testing policy. It is a clear response to an unprecedented moment that requires admission officers to reimagine some of the elements we have historically required as we reassure anxious students about their upcoming applications. Worries about oversubscribed test sites, anxiety regarding limited registration access and the incongruity of test prep during a quarantine can be set aside. We will welcome any testing element a student chooses to share—the SAT, the ACT, a subject test, an AP score—or none at all. Our admission committee will review each candidacy without second-guessing the omission or presence of a testing element.

Now that in-person school is limited – are advisors meeting with students? How is the counseling department navigating the college admissions process?

We understood in the spring that the coming academic year would probably be unlike any that we have ever experienced. To that end, the Counseling Department has worked throughout the summer to consider our program for the 20-21 school year, and shared our plan for supporting students in the college application process with our rising seniors and parents. You can find the link for that email here. We will soon be in touch with students across all grade levels to reiterate our support and ongoing counsel in this incredibly challenging environment.

How is the guidance department keeping up with all of these changes? New announcements seem to be coming out daily!

This summer has been unlike any other any of us can recall. There has rarely been a day without a group email from one of the Deans providing information regarding a recent development in college admission. We have also been quite busy in supporting the restart plans and our overall work in general. The past few months have been incredibly challenging for all of us, professionally and personally, and I couldn't be more proud of a group of colleagues as committed to their students and profession. At the same time, I hope that those reading this article remember the incredible commitment of the entire SHS faculty to our collective work, and that ultimately we are human beings who are facing the same challenges and disruptions to our daily lives as so many across this country. Patience and kindness will be our ultimate goal for this year. To our students. Ourselves. And each other.