Scarsdale Foundation Awards Volunteers Honor Roll
In the absence of the annual Scarsdale Bowl dinner for the last two years due to the pandemic, Scarsdale Foundation has had to pivot in their fundraising efforts to raise money for scholarships. Without their biggest fundraising event and to recognize those who went above and beyond in the community, the foundation created the Volunteer Honor Roll.

The Scarsdale Foundation's 2021 Volunteer Honor Roll is raising money for college scholarships for Scarsdale students that are in financial need for their sophomore, junior and senior years. So far, they have honored over 726 volunteers in our community and raised over $22,000. They hope to achieve their goal of $50,000 and 2021 honorees by the deadline on June 20th.

To honor someone who has made difference use this link and for $25/Honoree, you can make someone's day. Your donation is tax deductible.

Some of the volunteers that the Scarsdale Foundation has honored so far this year include: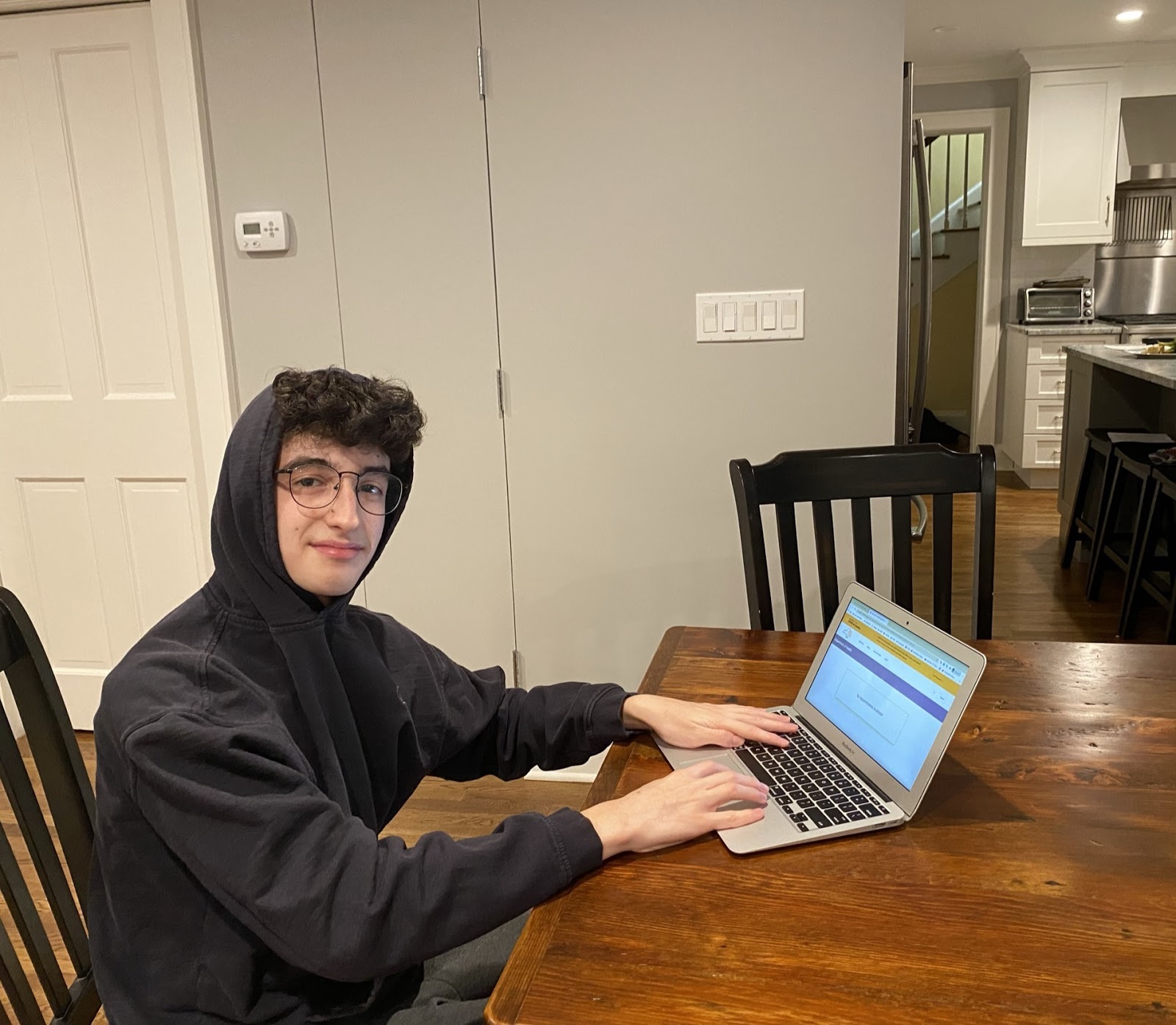 Daniel Rublin, a sophomore at Scarsdale High School, booked over 150 vaccine appointments for people all over New York State. He also created a Google Form for people who wanted to request assistance with booking an appointment.


Natalie Hu & Alexandra Simon, both sophomores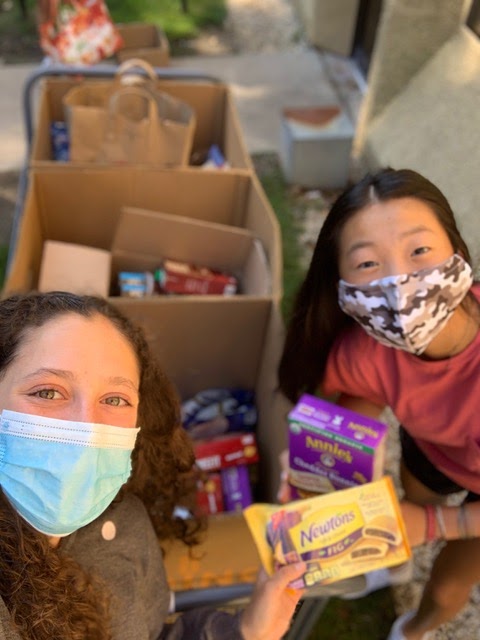 at Scarsdale High School, collected over 250 canned foods from all over Westchester and delivered them to Feeding Westchester. "It was a great experience as we were able to help people in our own community while spreading awareness about Operation Smile."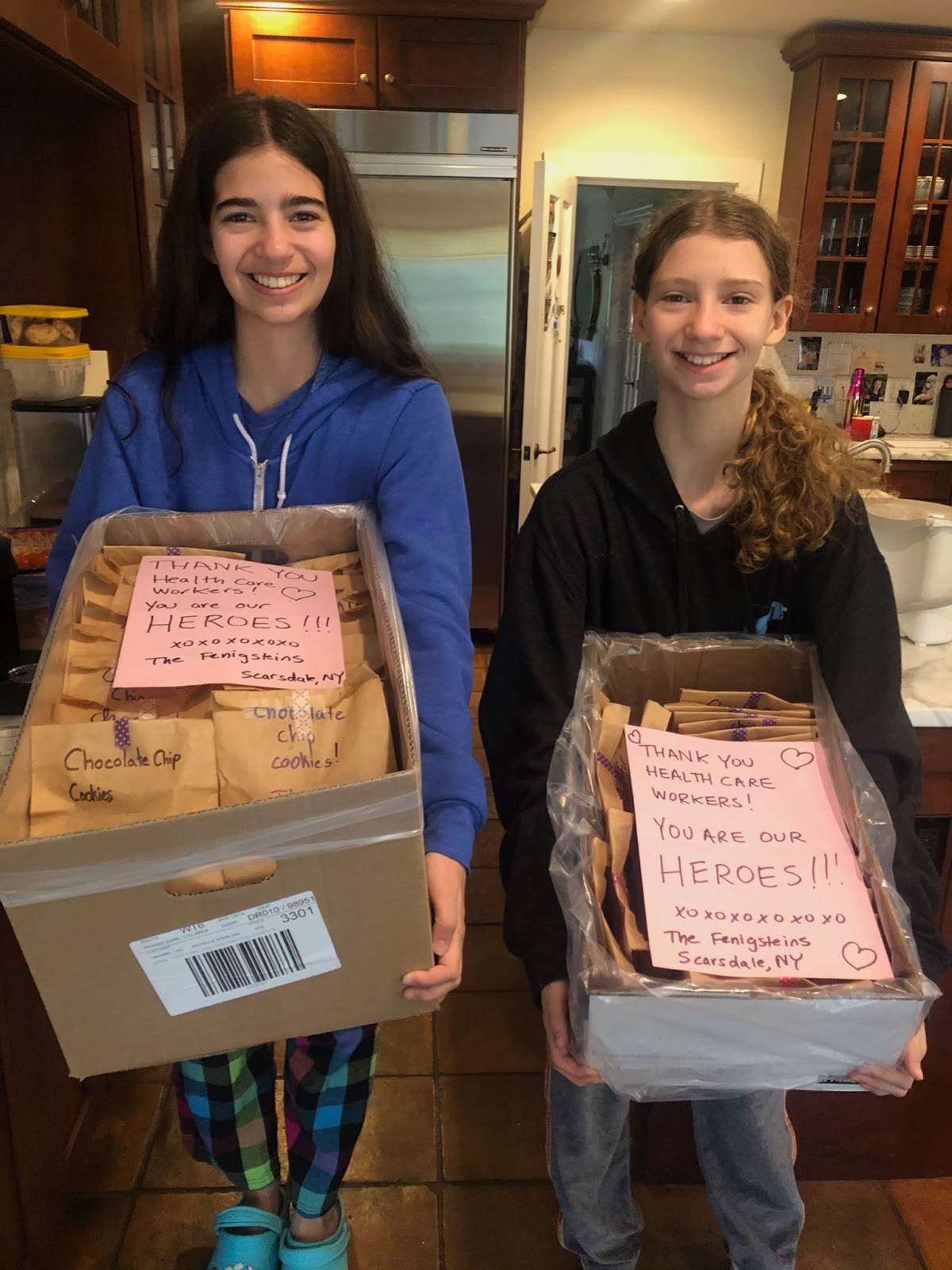 Sammy and Julia Fenigstein, a 9th & 8th grader at Scarsdale High and Middle Schools, baked over 1,000 cookies for the Columbia Presbyterian Hospital Emergency Room Staff.


Matthew Barotz, a sophomore at Scarsdale High School,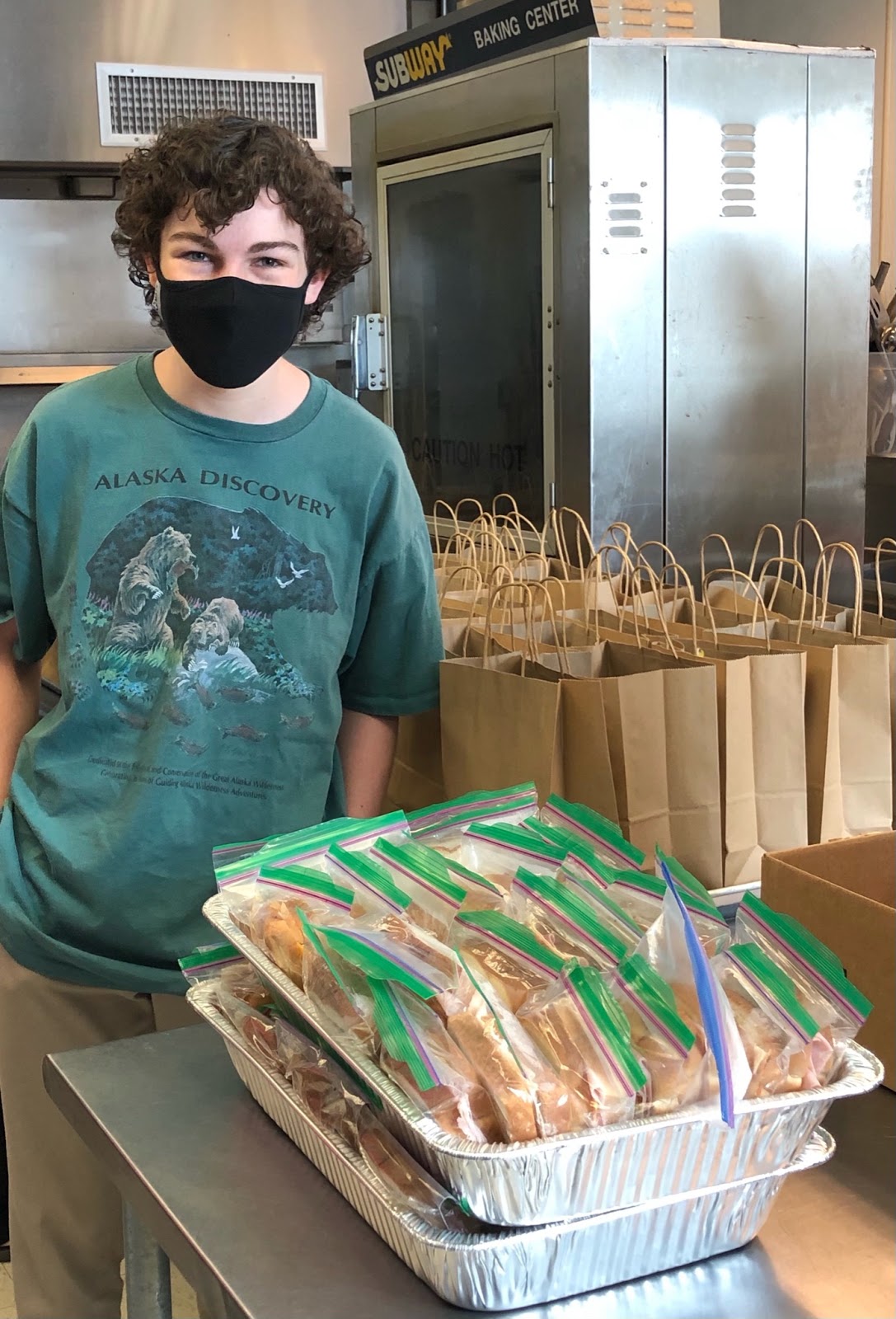 prepares food at the soup kitchen at St Bartholomew's Church, which he started as his mitzvah project in 7th grade.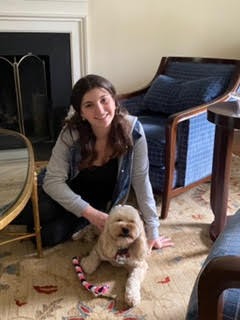 Samantha Medvinsky, a 10th grader at Scarsdale High School, has been making and selling braided dog toys to raise money for Pediatric Cancer Foundation (PCF).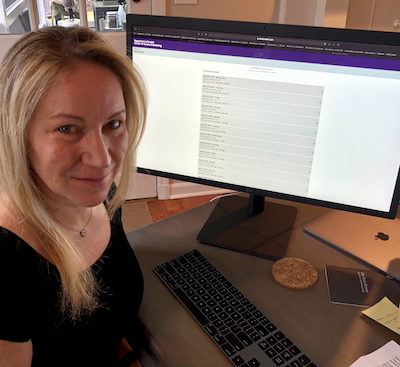 Dr. Carrie Lederman Barotz, a pediatric ophthalmologist, has been helping others make appointments for Covid vaccines since January 2021. "I recognized the stress related to making an appointment and all the unknowns early on, so I learned as much as possible about the process and have made over 100 appointments so far."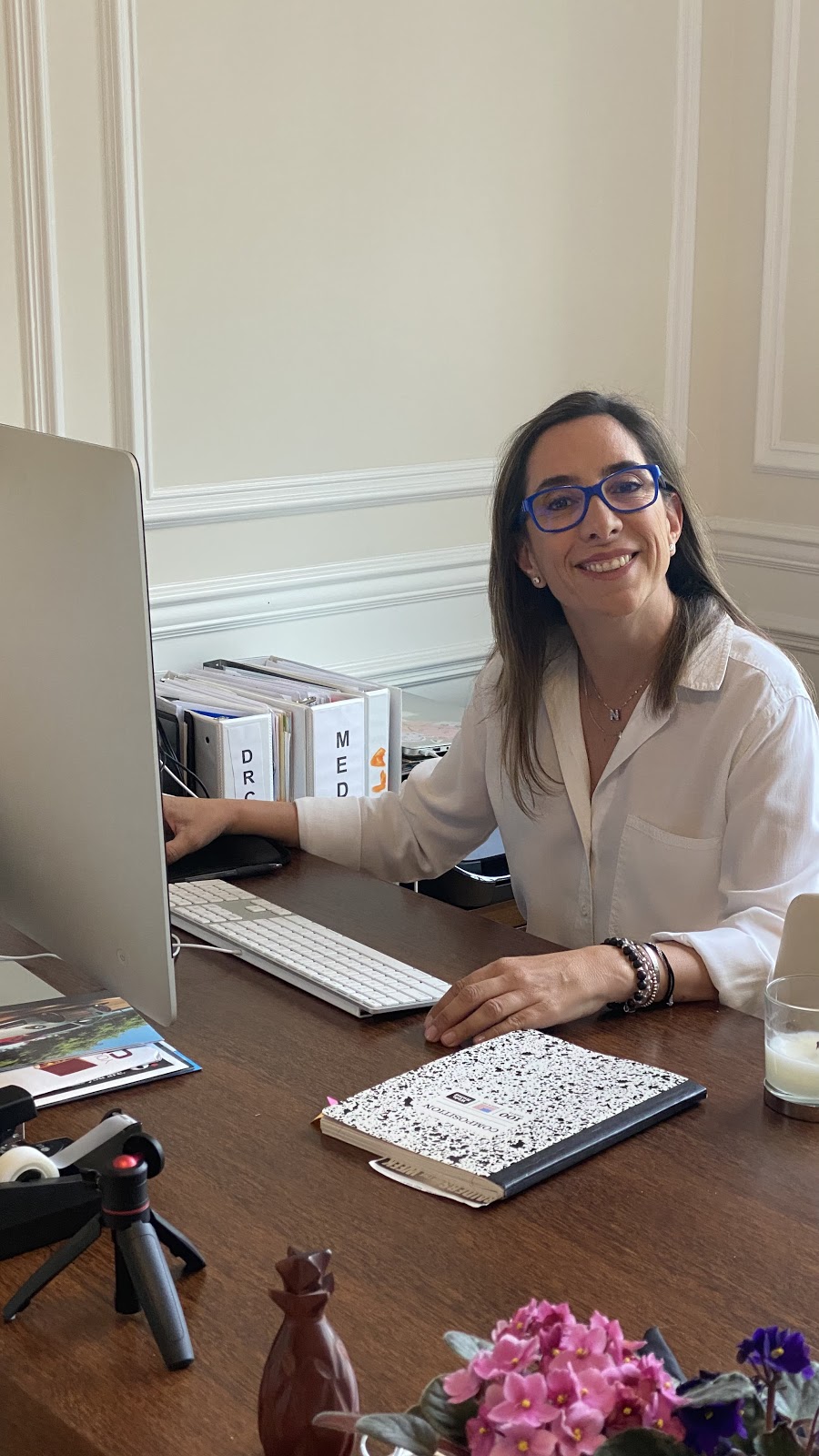 Natalia Alarcon has volunteered as a bilingual consultant for The Acceleration Project since 2019, supporting small business owners who face different challenges and preparing them for recovery and growth. She has created trusted and lasting relationships with them in a wide variety of sectors, from security and construction to child care and hair salons. Natalia also volunteers for K.I.C.K, a non profit organization that spreads awareness about immigrant children and fundraises for the Young Center for Immigrant Children's Rights. She is also currently helping Nanuu Initiative, an organization in its conception phase, that will support underprivileged immigrant Latina women in the Bronx.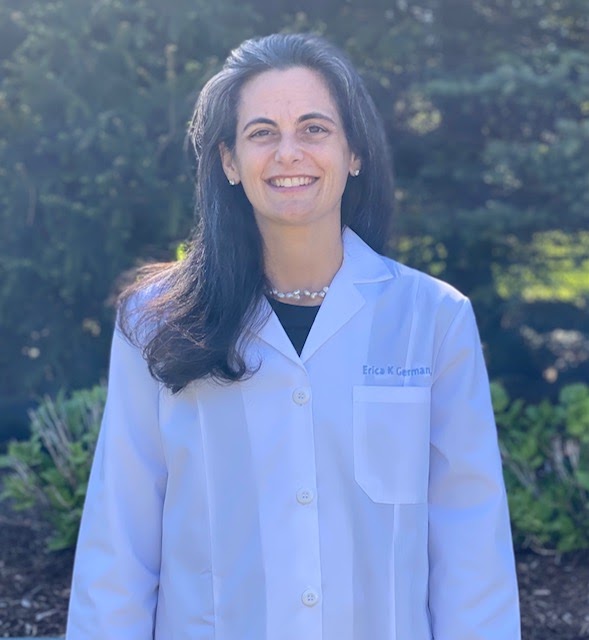 Dr. Erica German "I am a Scarsdale psychiatrist and I have spent 125 hours so far as a volunteer vaccinator at County Center, administering nearly 900 shots. I have also worked with other volunteers to help secure approximately 250 COVID vaccine appointments for Scarsdale schools faculty and staff, Department of Public Works, and town hall staff. At present, I am organizing an outreach initiative to help those who may have language or other barriers make vaccine appointments. As a physician, it's been an honor to vaccinate people directly and also to be able to motivate others to get Westchester vaccinated!"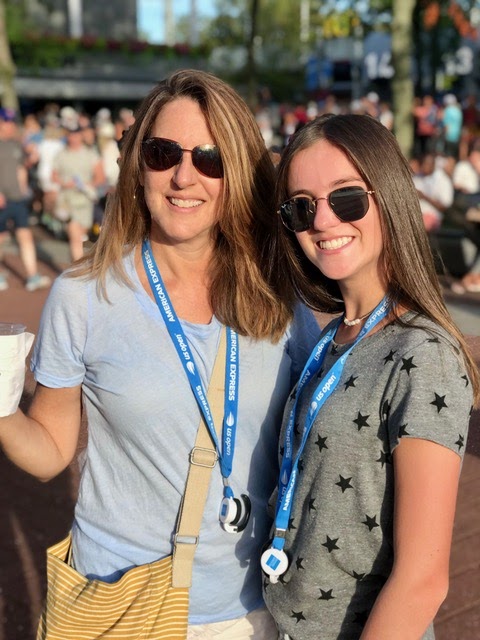 Amy Nadasdi & her daughter, Lydia Doherty, passed in front of the Salvation Army during quarantine in 2020 and saw a line of over 100 people waiting for food that snaked all the way down Post Road towards Scarsdale. They reached out to the Salvation Army to understand the situation and vowed to help. They organized a food drive and Scarsdale responded in a huge way. They brought carloads of food over to the Salvation Army almost daily and helped out on "distribution day" sorting food into boxes, helping to distribute and carry boxes for families, and generally lending a hand where we could. "People chose to help, the kindness and generosity of this community overwhelmed us. We are so proud to live in Scarsdale and call the people of this community our neighbors and friends."

Kiki Hong and Angelene Huang are very active in volunteering and community service,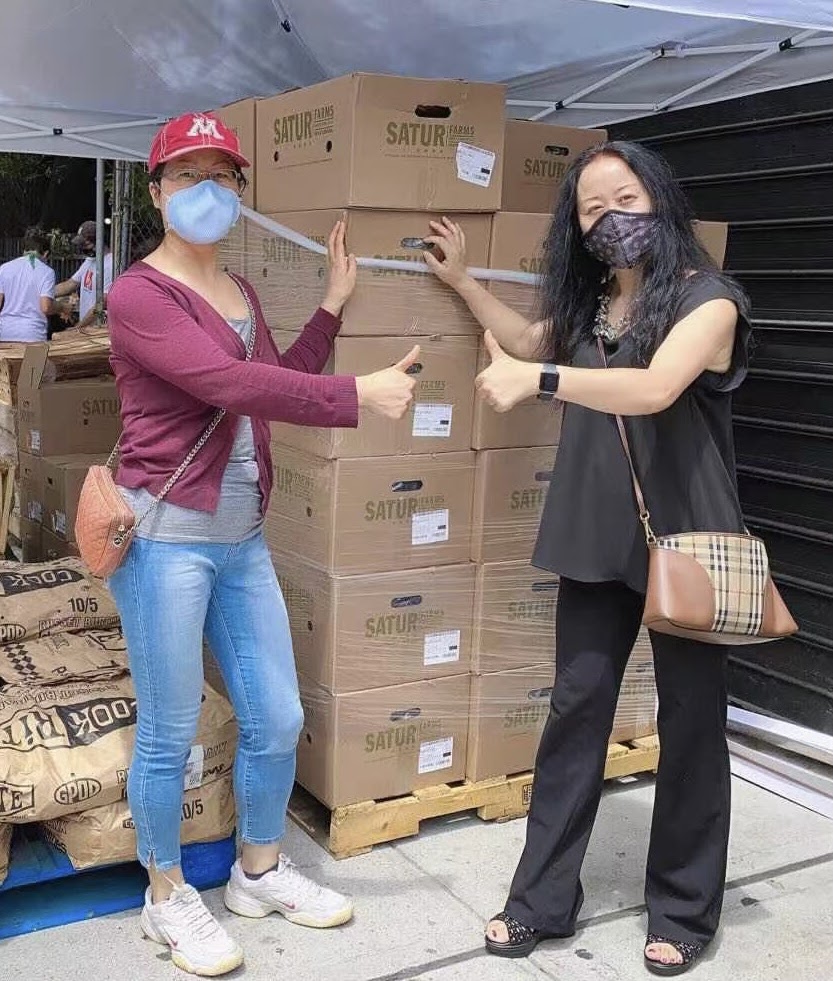 especially during lockdown last year. Kiki donated a large amount of PPE and funds to the Scarsdale Village and local hospitals as well as other communities in need. Angelene was the organizer of the American Chinese United Association ACUA event. She is part of the Chinese American community that donated PPE and funds to Westchester County and NY state. This event was awarded by the NY State Assembly as one of the biggest donors in the state.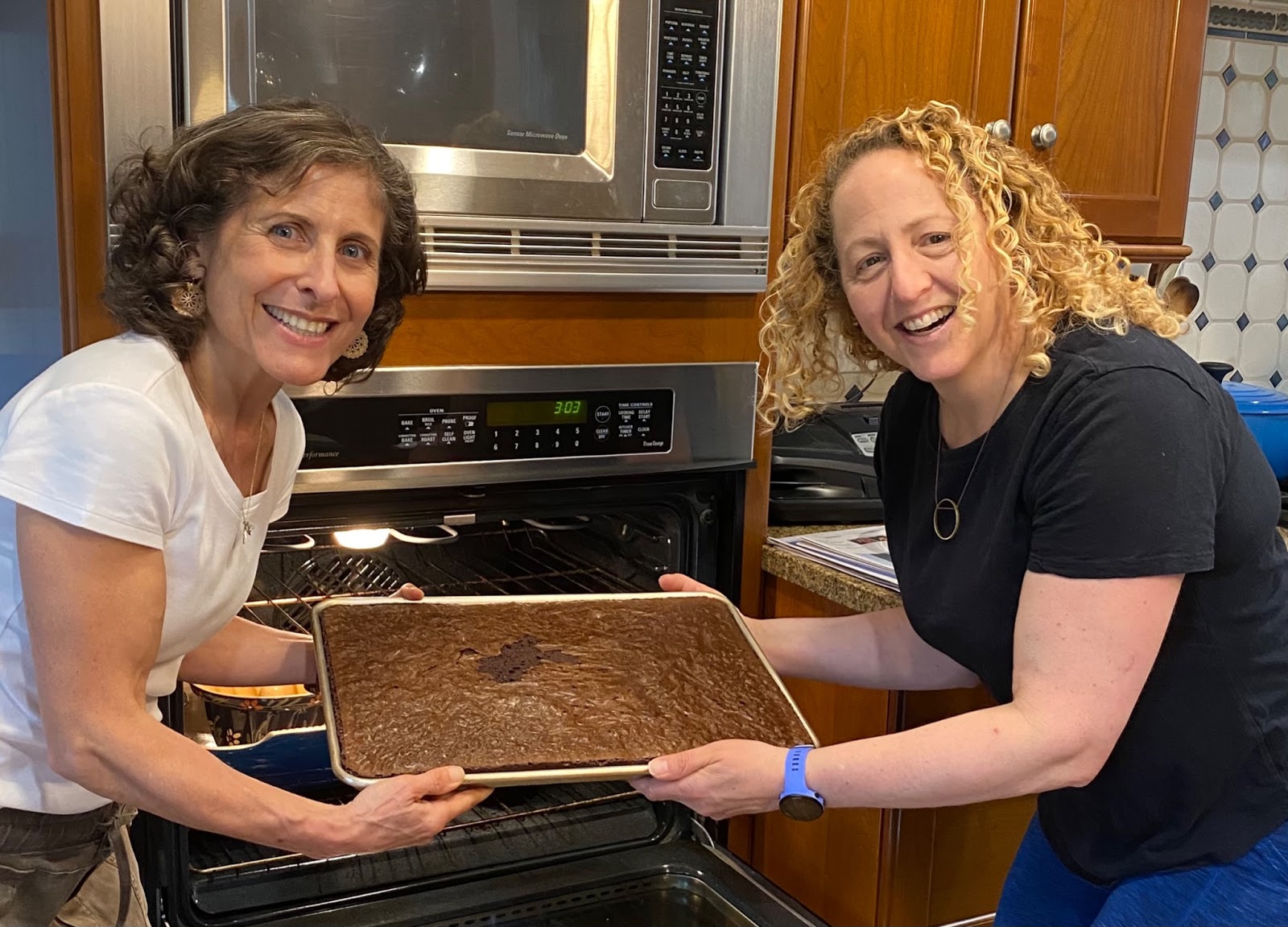 Pam Frankel-Stein & Joan Taback Frankle are members of a team of bakers with Westchester Reform Temple's weekly Cooking4Hope initiative, and they are also friends to homebound seniors. Since the pandemic raised awareness of, and increased, food insecurity in Westchester County, Pam and Joan, who are good pals themselves, have baked well over 4,000 treats. These sweets accompany the weekly bagged meals donated to neighboring communities and organizations in Westchester, including Hope Community Services in New Rochelle. Pam and Joan also volunteer for @DOROT Westchester, a nonprofit organization whose mission is to address the challenges of an aging population. So many Westchester seniors were isolating to stay healthy as the pandemic changed our world. Pam and Joan made, and continue to make, outreach calls to seniors both through DOROT and through the Caring Volunteer Community of Westchester Reform Temple. "Once we were social distancing at home, we had a lot of time on our hands and it felt so good to put this time to good use, connecting with others over the phone and providing home-baked treats to those who have struggled with food insecurity."