New Needlepoint Shop Opens In Tuckahoe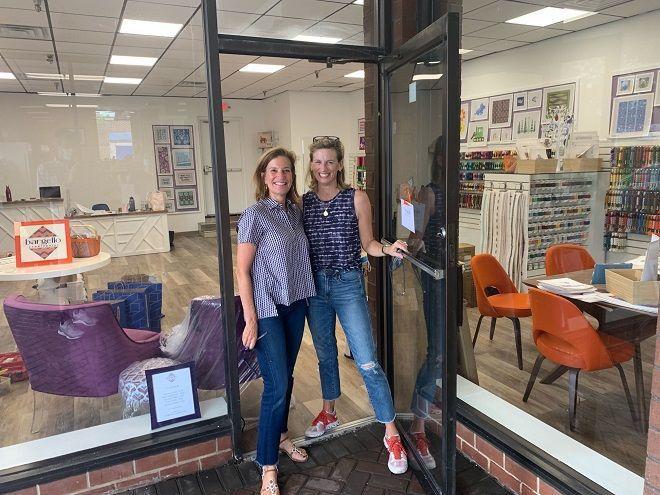 What is BARGELLO?
Christine Fitzgibbons and Leslie Meyers, two longtime Westchester residents, recently opened Bargello, a new needlepoint shop in Tuckahoe. Named for a distinctive "zigzag" needlepoint stitch, Bargello is colorful, playful and chic.
"For those who already needlepoint, they know what Bargello means and for those who don't yet: we hope they want to find out," Leslie said.
Both women have a background in finance, with Christine working most recently in non-profit management and Leslie in wealth management, but this is their first foray into retail. The longtime stitchers, with seven children between them, both learned to needlepoint when they were in elementary school from their mothers and are looking forward to sharing their passion with the community.
"What I love about needlepoint is that it's both meditative and productive," Leslie said. "I love working on a project that I can finish into something beautiful."
Christine added: "I love that you can multi-task while stitching. It also helps me to feel calm while raising teenagers!"
The store, located in Tuckahoe Plaza, is brightly decorated in the shop's signature mix of orange and purple. The colors, chosen for their respective alma maters (Princeton and Northwestern), reflect the vibrant and bold nature of the canvases the shop will carry.
The co-owners emphasize that Bargello is welcoming to both experienced and novice stitchers. "Pick a canvas with colors and a design that you love and we'll help you get started," Leslie said.
Wednesday nights the store is open late and offering "sip and stitch" from 6-7:30 p.m. This is open to everyone from beginners to seasoned stitchers. "We aspire to create a supportive, fun sense of community around the art of needlepoint for all levels," Christine said. They offer individual instruction and eventually hope to offer classes.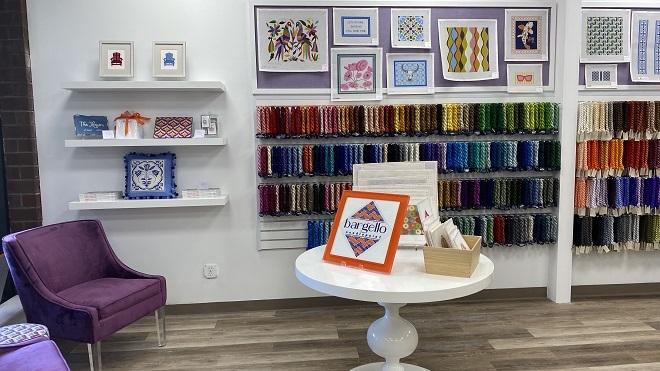 Like any hobby, needlepoint takes some time to master. "You don't just pick up a tennis racquet and expect to win matches," Leslie said. "You get better as you go along and that's part of what makes it rewarding,"
"There's no 'should' in needlepoint," Christine added. "It's one stitch at a time."
Bargello is located at 24 Columbus Avenue in Tuckahoe. The hours are Tuesday 10AM-4PM; Wednesday 2-8PM; Thursday 10AM-4PM; Friday 10AM-4PM; Saturday 10AM-2PM. Closed Sunday and Monday. www.bargello-needlepoint.com
Jessica Benjamin is a resident of Bronxville and a new stitcher.