Over 200 Children Vaccinated on Sunday at Drive Thru Clinic
Justin Arest with Dr. Holly GilbertThree local doctors vaccinated over 200 children, ages 5-11 on Sunday November 7, 2021. Dr Holly Gilbert, a Primary Care and Infectious Disease doctor in Scarsdale, Dr Debbie Horn, a pediatrician in Scarsdale and a Dobbs Ferry pediatrician, held a drive thru vaccination clinic in Dobbs Ferry from 9-4. While the children were vaccinated, excited parents documented the momentous occasion with pictures.
Parents and Sarah Mayer, Gilberts 12 year-old daughter helped out and Scarsdale's Deputy Mayor Justin Arest and Dobbs Ferry Mayor Vincent Rossillo came to lend their support.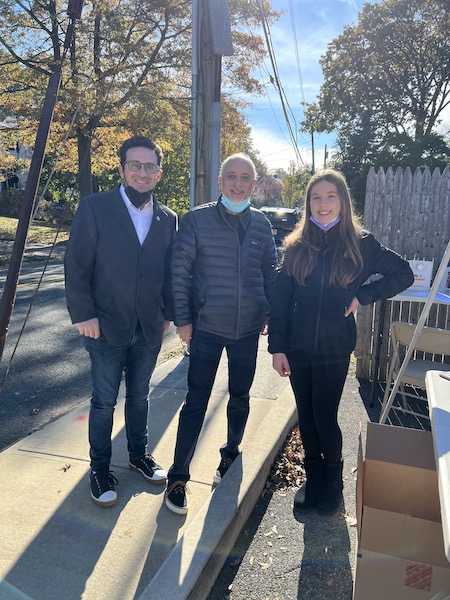 Deputy Scarsdale Mayor Justin Arest, Dobbs Ferry Mayor Vincent Rossillo and Sarah Mayer