Ask Ellie: Finding Love in 2022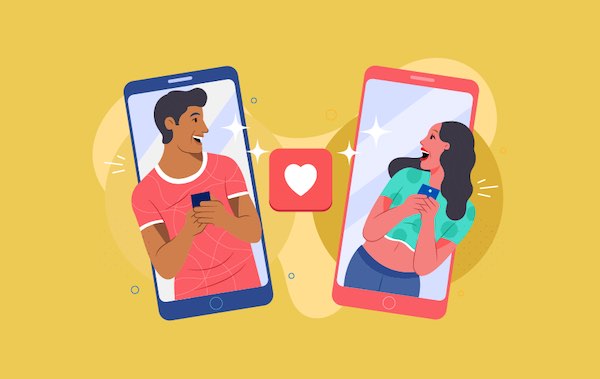 2022 is nigh - and the familiar grind of "what's your resolution" is upon us. Sigh.
If you ask me, I think the only resolution really worth going after is finding love.
Yeah, yeah perhaps that's a little too corny for your East coast sensibilities - but it's the way I feel, people!
Maybe you're a recent divorcee or a not-so-recent divorcee. Maybe you've never been married and are feeling disillusioned by all of this.
Maybe you're just confounded by the phrase "dating scene" - and frankly, a lot of us are. Everything is online now and it seems that's how everyone meets people these days.
In fact, a Stanford sociology study found that that for heterosexual couples, meeting online is the most popular way to find a partner. And this isn't just for millennials -- boomers are embracing the online dating scene, too.
Even more hopeful, a Pew research poll stated that 4 in 10 new marriages are comprised of people remarrying. But despite online tools, individuals are also finding that dating has become harder in the last 10 years; with 75% of people reporting that dating has become "very difficult."
Perhaps some personal help could improve your chances of finding the right person online. That's where I come in. My name is Ellie and I'm a millennial dating app expert and I want to help you. After working under a major matchmaker - and running a popular dating advice booth in NYC, I helped my own father find love on the apps!
To get started, here are five dating tips to think about for 2022.
Lead with authenticity: Don't say you love museums because you think most chicks love art/museums. You'll be leading with an inauthentic version of yourself and worse … hiding your displeasure on a first date at The Frick. If you like home renovations, classic cars and spicy wings, say it! Plenty of women like the stuff you do too. You'd be surprised.
Use good pictures: Use well-lit photos from a variety of settings for your app pictures. 5 selfies of you in your living room is A) a little weird! and B) doesn't show who you really are. Let's see pictures of you out and about - doing things you love and with friends and family. NO pictures of exes please.
Coffee is for closers: When you go online, don't get too chatty on the app. Exchange a few back and forth messages to determine initial chemistry and then suggest either a quick phone call or a first date. Giving your potential date options is always great, like "how's coffee or dinner sometime next week?" Remember this process is overwhelming for everyone and people often appreciate flexibility.
No catfishing: Meaning, don't present as something you're not. Don't lie about your height or marital status or what you're looking for. It'll mess up your dating karma and leave you in a bad way. Remember, you always want to treat people with respect.
Leave the party while you're having fun: When looking for love, bright stars burn out fast. Don't spend 5 hours on your first date. Let the conversation linger and find that cheeky little glimmer in each other's eyes (hey maybe there's a kiss too - I won't tell!) but keep the magic and mystery alive for date #2.
And….
P.S.
For my over 40 crowd I love Hinge and Bumble.
P.P.S.
Need more advice or help setting up your online profile? Have questions about a potential relationship or anything dating related? Ask away … we won't publish your name if you wish to remain anonymous.
Write to me, Ellie, at askellie10583@gmail.com. I'll be back with more advice and answers. In the meantime, happy dating!