David Spiro Wins Championship at Scarsdale Golf Club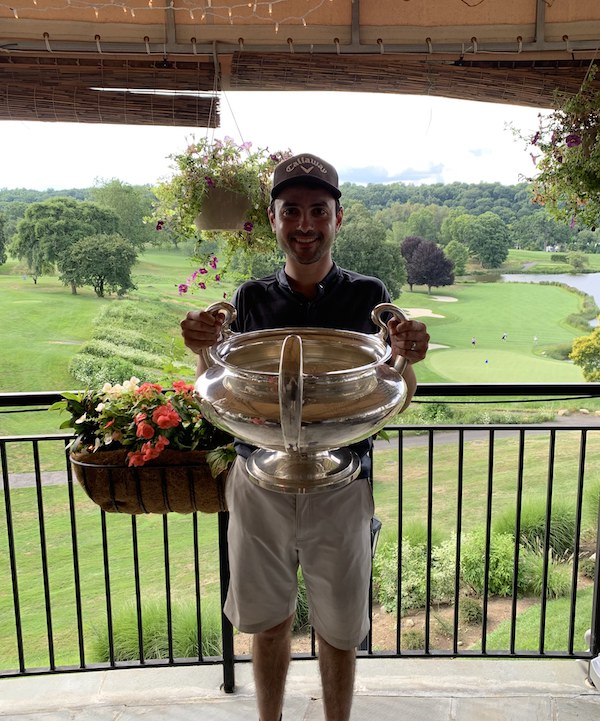 David Spiro, a 2010 graduate of Scarsdale High School, won the Scarsdale Golf Club Men's Club Championship on Sunday, July 31, 2022, triumphing over defending champion, John Kawakami, in the 36-hole final. He won the finals 2&1 on the 35th hole. The club championship is match play format, with an 8-player bracket. Spiro was the #2 seed as a result of having the lowest score, 76, in the stroke play qualifier (the defending champion, John, was the #1 seed automatically).
This was Spiro's first year as a member at Scarsdale Golf Club and first time winning the club championship there. He had previously won the club championship at Sunningdale Country Club (also in Scarsdale) in 2021 and at Fairview Country Club (in Greenwich, CT) in 2009 and 2012.
Spiro, who is 30 years old, is a Managing Director at Insight Partners, a venture capital and private equity firm based in NYC. He currently lives in NYC with his wife, Jessica.