Builders Apply to Expand their Footprints at Zoning Board of Appeals
Published: Wednesday, 22 October 2014 22:16
Joanne Wallenstein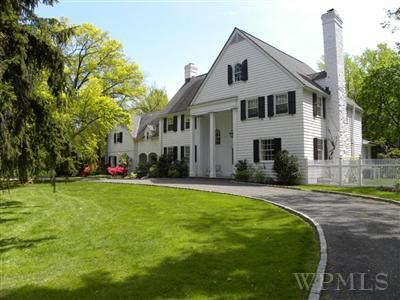 If you're curious about why some new homes appear to extend to the lot line, are closer to the street than neighboring homes or tower above their neighbors, plan to attend a meeting of the Zoning Board of Appeals at Scarsdale Village Hall. This is the board that listens to pleas from residents and developers for variances from Village building code.
I attended a meeting on October 15 because I was concerned about a large new home going up in my neighborhood. When I arrived I found that the case had been deleted from the agenda – but there were many other interesting appeals so I decided to stay.
The first involved Nicola and Robert Ansell of 30 Murray Hill Road who wished to sell off a piece of their property to construct another home on the site. Historically tax lots 32 and 33 were actually two lots -- and to this day the homeowner pays two tax bills for the property which is 1.7 acres. Their lawyer from Cuddy and Feder maintained that the zoning law that was in force before 1947 would allow for two properties on the site with no minimum lot size requirement. Though current law requires a minimum plot of one acre the Ansells came before the Board of Appeals to create two non-conforming lots, one .9 acres and one of .77 acres. When the Chair suggested they apply to the Planning Board for permission to subdivide the property, the lawyer maintained that the property was already divided and no subdivision was required. However in 1984 previous owners had applied to subdivide and were turned down.
Elaine Petschek, whose home at 86 Mamaroneck Road is adjacent to the property in question said, "The prior owners asked for the same permission and were turned down by the village. If it is permitted my property will be negatively affected. The new owners should have known it did not meet requirements of one acre....we need to be protective of open spaces between houses – that's what makes Scarsdale beautiful. If you grant a variance you are adding to our continued loss of open space."
After much discussion, the decision on the application was held over to the next meeting to give the board time to analyze past and present zoning codes.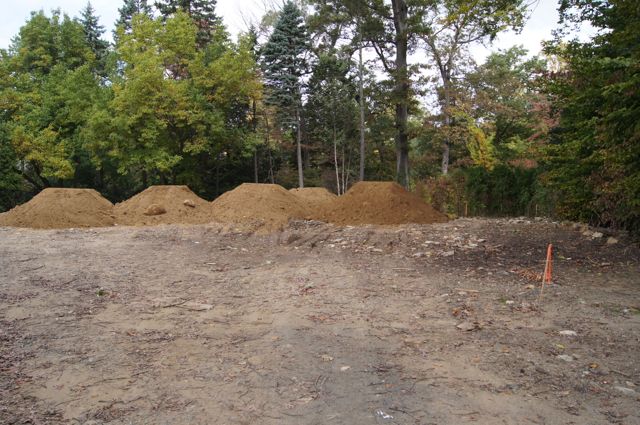 The next applicant was asking for a variance to intrude into a setback for a home that had not yet been designed at 20 Brookline Road. Contractor Joseph Daniel was asking for a 10-foot variance into a paper street adjacent to the site to contruct a "more balanced house." He claimed there would be no impact on the community and that the Board routinely grants these variances. Board Member Jeff Watiker asked, "If the house has not been designed, how do you know you need the variance? You are asking for the setback before you design the house." Board Chair George Lindsay said, "The board rarely approves free rein on a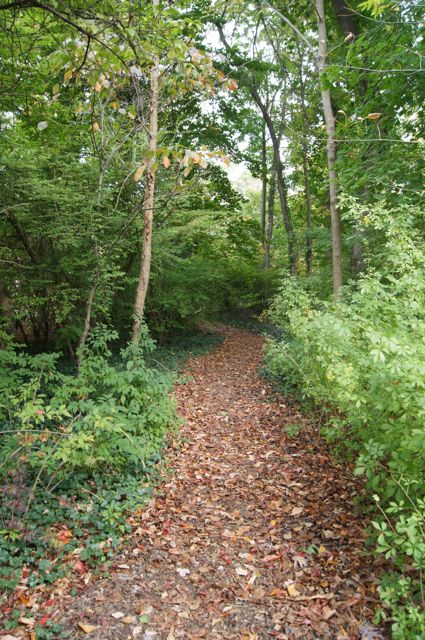 piece of land."
Several neighbors attended the meeting to voice their objections to the plan. Katherine Crowley said, "I have owned 15 Brookline Road for years. We love the path. It is bucolic and adds charm to the neighborhood. The new house can have an adverse affect on the community if it takes up more space on the lot. This is a substantial request for a 50% greater variance. When they purchased it they knew what was allowed to be built. They don't have plans so they can adjust to the size of the lot that they purchased."
Frank Fee of 2 Beechwood Lane across the street from the new house said, "This board does not approve open ended variances. There is lots of speculation. Lets get more specifics so we can make an informed judgment."
Also on the agenda were Josh Lamberg and Twin Oaks Construction who sought a substantial variance to build a 7,000 square foot home with a 3-car garage on a cul de sac at the end of Bethel Road – which is a bucolic, dead end street off Richbell. The current home is 3,200 square feet and the property is 1.2 acres. The backyard has a steep slope leading down to a stream and the new owner sought to move the home up toward the street so that there would be room for a yard in back.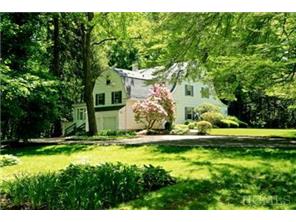 The existing home meets the setback and is 50 feet from the road and Lamberg sought a variance to move it to 32 feet from the road. Jeff Watiker said, "The current house is 75 feet from property line and there is not much room behind it. You want to build a bigger house and move it forward. You are asking for a very big variance."
A neighbor across the street said, "My name is Robert Freedman and I am selling 3 Bethel Road. I feel privileged to have lived there. It was a private road. The house I lived in was built in 1927-28. We are the third family over 90 years. It is important for the road to look as it does."
The new owner, Josh Lamberg said, "We feel we are bringing value that will build the value of the neighborhood. The back is steep. It's a concern. I have a 4 year old and two six year olds and I want to create a safer environment."
The Board of Appeals held over decisions on the applications at Brookline Road and Bethel Road.
Sales: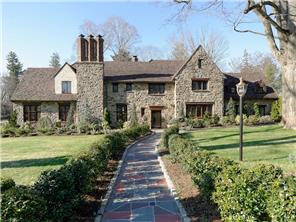 48 Chesterfield Road: Norman Tudor on a beautifully landscaped acre in Fox Meadow. All finishes have been replaced or restored with the highest quality of materials.First time offered since 1975. 1997 new Ludowici roof (100 year roof), new gourmet eat in kitchen with top of the line appliances including a gas/electric range with griddle plus a second cook top and wine refrigerator, French stone floor, Crema Delicata double ogee edge marble counter tops adorn the custom walnut cabinetry. Currently an office with a reception room, second powder room on first floor and private entrance can be found off the kitchen. This space can easily be converted into a large family room. This enchanting home features a cottage including 3 heated bays, full new bath-space and second floor with new kitchen, bath and great room.
Sale Price: $3,750,000
Real Estate Taxes: $53,658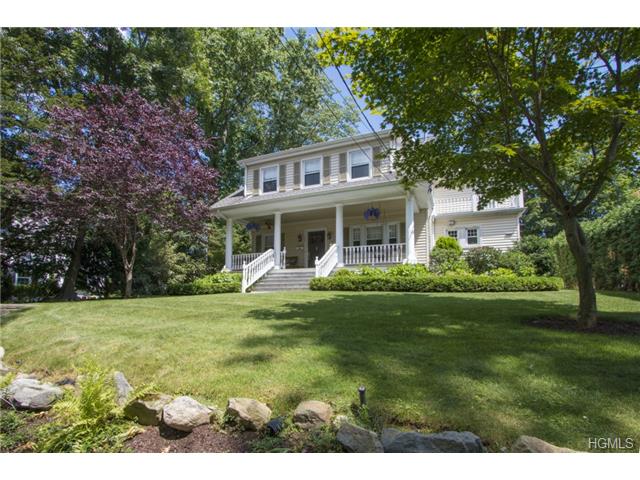 136 Brite Avenue: Beautifully renovated Colonial with hardwood floors, and charming front porch. All new kitchen, Soapstone counters, high end appliances and cabinetry., breakfast area, new family room., new mud room. With cubbies for kids things, Slate Floor, new Master Bedroom, with tray ceilings, new marble baths with Jacuzzi tubs. Driveway with Belgian block edging. new roof, landscaping and attached 2 car garage.
Sale Price: $2,200,000
Real Estate Taxes: $26,344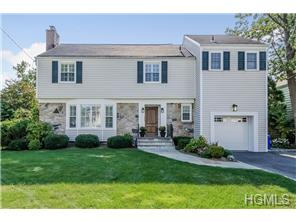 8 Lebanon Road: Updated Colonial with four bedrooms and 3 updated baths on the second floor. Almost new kitchen opens to family room with French doors to newly landscaped level back yard with stone patio. Living Room with new mantle. Dining Room and updated powder room on the first floor. The lower level features a fun playroom, office, new full bath and new laundry room. There are hardwood floors on the first and second floor as well as all new molding and trim. Many updates including new irrigation system, repaved driveway, recessed lighting, window shutters throughout, new hot water heater, furnace one a/c compressor, and wired for Sonos on the first floor.

Sale Price: $1,425,000
Real Estate Taxes: $26,465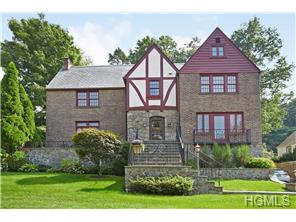 28 Clubway: Edgemont Schools: Fully renovated brick 1927 Tudor, 5 bedroom 3.5 bath sun-soaked home is perfect for entertaining friends. Set on quarter of an acre in quiet neighborhood, yet walk to Train Station and Hartsdale Village. Equipped with HVAC central air conditioning and Nest "smart" thermostat it is perfect for today's modern lifestyle. Heated front steps make winter storm clean up convenient and you can enjoy the large, blue stone, front patio which is set off with lovely wrought iron details nearly year round.
Sale Price: $1,275,000
Real Estate Taxes: $32,602
Featured Listings: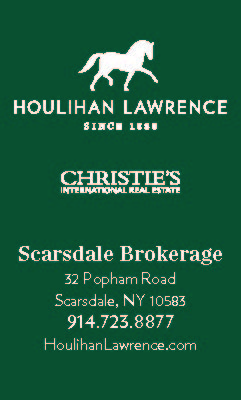 11 Reimer Road, Scarsdale: Live the ultimate luxury lifestyle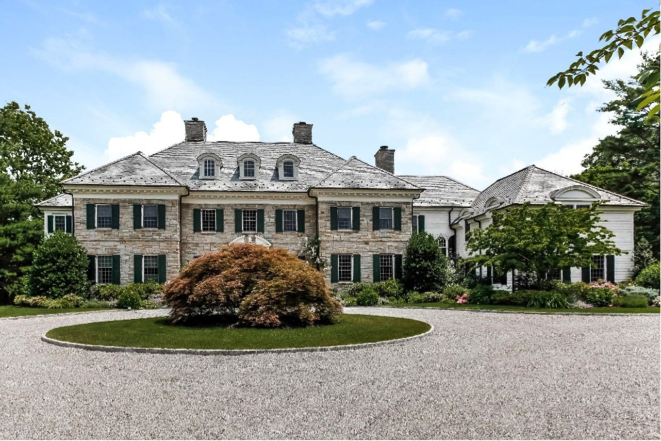 in this spectacular residence, situated on 1.35 acres of lush manicured property with specimen plantings. This 2009 custom home is filled with sunlight, high ceilings, five fireplaces, rich hardwood floors, exquisite millwork and magnificent architectural details. Main highlights include a breathtaking double-story entry foyer with radiant heat floors, a high functioning chef's kitchen with oversized center island, family room with windows galore and soaring coffered/tray ceiling. Upstairs is a serene master suite with sitting room, two walk-in closets and luxurious master bath. Five additional bedrooms with en-suite bathrooms. The incredible 3264 square feet lower level (not included in house square footage) includes a home theatre area, versatile recreation space, temp/humidity controlled wine cellar (approx. 2000 bottles), home gym, bedroom, pool bath and dressing room. A 25' x 50' heated pool and spa plus expansive veranda complete this perfection. Learn more here:

List Price: $8,200,000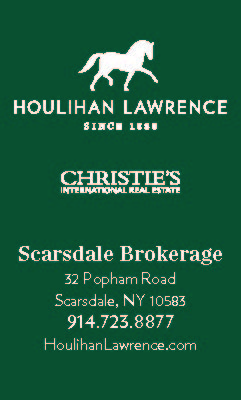 20 Dolma Road, Scarsdale: A quintessential estate on a much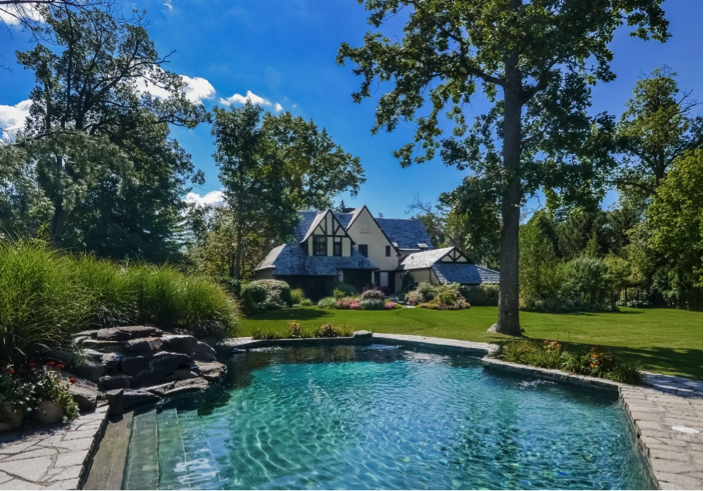 admired street in Murray Hill. This Walter Collet built and designed English Tudor residence is a must see for its unique details and architectural beauty throughout, including museum quality restored stained glass windows and authentic railing in family room from a Parisian movie theatre. House is sited on lush and exceptional 1.46 acres of professionally manicured level lawns that boast a beautiful stone bordered pool and separate whirlpool. A true beauty. Learn more here:
List Price: $4,500,000