Builders Apply to Expand their Footprints at Zoning Board of Appeals
Details

Category: Real Estate
Published on

23 October 2014

Written by

Joanne Wallenstein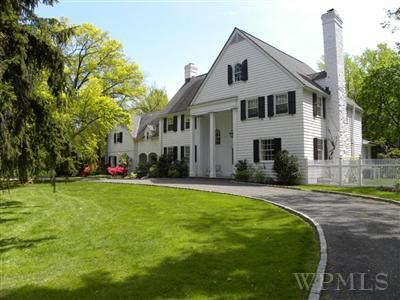 If you're curious about why some new homes appear to extend to the lot line, are closer to the street than neighboring homes or tower above their neighbors, plan to attend a meeting of the Zoning Board of Appeals at Scarsdale Village Hall. This is the board that listens to pleas from residents and developers for variances from Village building code.
I attended a meeting on October 15 because I was concerned about a large new home going up in my neighborhood. When I arrived I found that the case had been deleted from the agenda – but there were many other interesting appeals so I decided to stay.
The first involved Nicola and Robert Ansell of 30 Murray Hill Road who wished to sell off a piece of their property to construct another home on the site. Historically tax lots 32 and 33 were actually two lots -- and to this day the homeowner pays two tax bills for the property which is 1.7 acres. Their lawyer from Cuddy and Feder maintained that the zoning law that was in force before 1947 would allow for two properties on the site with no minimum lot size requirement. Though current law requires a minimum plot of one acre the Ansells came before the Board of Appeals to create two non-conforming lots, one .9 acres and one of .77 acres. When the Chair suggested they apply to the Planning Board for permission to subdivide the property, the lawyer maintained that the property was already divided and no subdivision was required. However in 1984 previous owners had applied to subdivide and were turned down.
Elaine Petschek, whose home at 86 Mamaroneck Road is adjacent to the property in question said, "The prior owners asked for the same permission and were turned down by the village. If it is permitted my property will be negatively affected. The new owners should have known it did not meet requirements of one acre....we need to be protective of open spaces between houses – that's what makes Scarsdale beautiful. If you grant a variance you are adding to our continued loss of open space."
After much discussion, the decision on the application was held over to the next meeting to give the board time to analyze past and present zoning codes.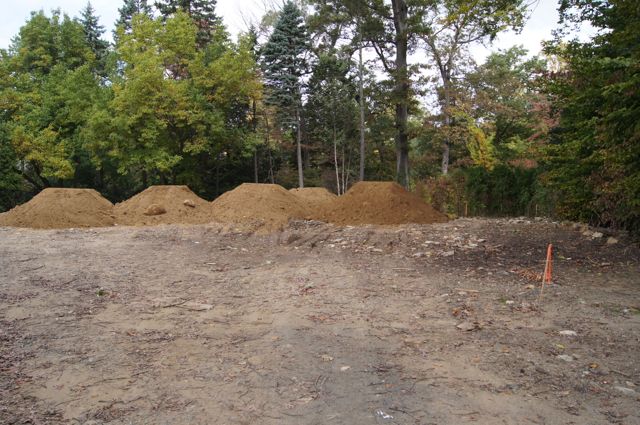 The next applicant was asking for a variance to intrude into a setback for a home that had not yet been designed at 20 Brookline Road. Contractor Joseph Daniel was asking for a 10-foot variance into a paper street adjacent to the site to contruct a "more balanced house." He claimed there would be no impact on the community and that the Board routinely grants these variances. Board Member Jeff Watiker asked, "If the house has not been designed, how do you know you need the variance? You are asking for the setback before you design the house." Board Chair George Lindsay said, "The board rarely approves free rein on a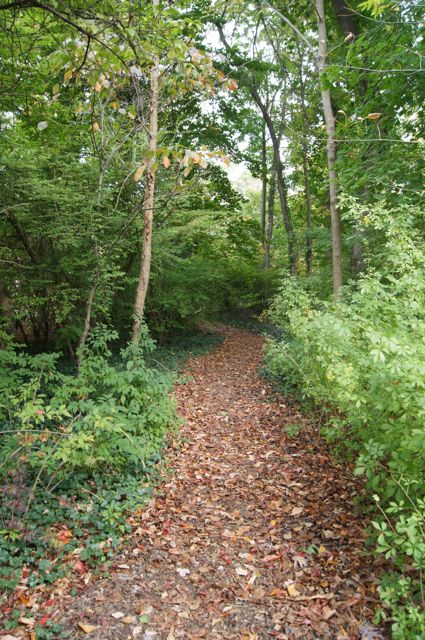 piece of land."
Several neighbors attended the meeting to voice their objections to the plan. Katherine Crowley said, "I have owned 15 Brookline Road for years. We love the path. It is bucolic and adds charm to the neighborhood. The new house can have an adverse affect on the community if it takes up more space on the lot. This is a substantial request for a 50% greater variance. When they purchased it they knew what was allowed to be built. They don't have plans so they can adjust to the size of the lot that they purchased."
Frank Fee of 2 Beechwood Lane across the street from the new house said, "This board does not approve open ended variances. There is lots of speculation. Lets get more specifics so we can make an informed judgment."
Also on the agenda were Josh Lamberg and Twin Oaks Construction who sought a substantial variance to build a 7,000 square foot home with a 3-car garage on a cul de sac at the end of Bethel Road – which is a bucolic, dead end street off Richbell. The current home is 3,200 square feet and the property is 1.2 acres. The backyard has a steep slope leading down to a stream and the new owner sought to move the home up toward the street so that there would be room for a yard in back.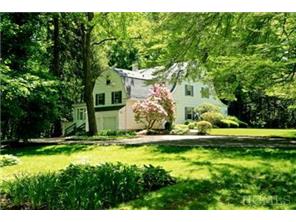 The existing home meets the setback and is 50 feet from the road and Lamberg sought a variance to move it to 32 feet from the road. Jeff Watiker said, "The current house is 75 feet from property line and there is not much room behind it. You want to build a bigger house and move it forward. You are asking for a very big variance."
A neighbor across the street said, "My name is Robert Freedman and I am selling 3 Bethel Road. I feel privileged to have lived there. It was a private road. The house I lived in was built in 1927-28. We are the third family over 90 years. It is important for the road to look as it does."
The new owner, Josh Lamberg said, "We feel we are bringing value that will build the value of the neighborhood. The back is steep. It's a concern. I have a 4 year old and two six year olds and I want to create a safer environment."
The Board of Appeals held over decisions on the applications at Brookline Road and Bethel Road.
Sales: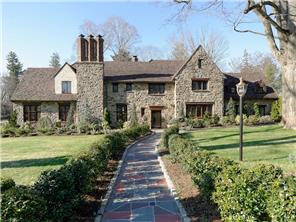 48 Chesterfield Road: Norman Tudor on a beautifully landscaped acre in Fox Meadow. All finishes have been replaced or restored with the highest quality of materials.First time offered since 1975. 1997 new Ludowici roof (100 year roof), new gourmet eat in kitchen with top of the line appliances including a gas/electric range with griddle plus a second cook top and wine refrigerator, French stone floor, Crema Delicata double ogee edge marble counter tops adorn the custom walnut cabinetry. Currently an office with a reception room, second powder room on first floor and private entrance can be found off the kitchen. This space can easily be converted into a large family room. This enchanting home features a cottage including 3 heated bays, full new bath-space and second floor with new kitchen, bath and great room.
Sale Price: $3,750,000
Real Estate Taxes: $53,658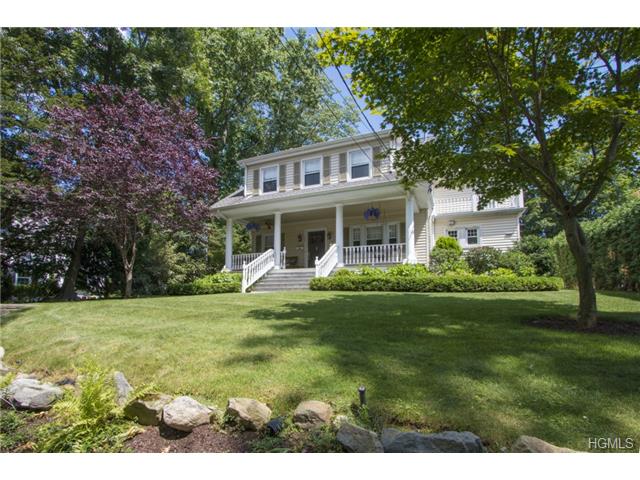 136 Brite Avenue: Beautifully renovated Colonial with hardwood floors, and charming front porch. All new kitchen, Soapstone counters, high end appliances and cabinetry., breakfast area, new family room., new mud room. With cubbies for kids things, Slate Floor, new Master Bedroom, with tray ceilings, new marble baths with Jacuzzi tubs. Driveway with Belgian block edging. new roof, landscaping and attached 2 car garage.
Sale Price: $2,200,000
Real Estate Taxes: $26,344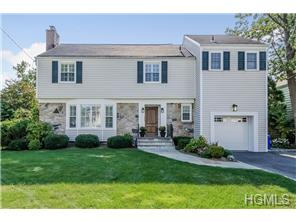 8 Lebanon Road: Updated Colonial with four bedrooms and 3 updated baths on the second floor. Almost new kitchen opens to family room with French doors to newly landscaped level back yard with stone patio. Living Room with new mantle. Dining Room and updated powder room on the first floor. The lower level features a fun playroom, office, new full bath and new laundry room. There are hardwood floors on the first and second floor as well as all new molding and trim. Many updates including new irrigation system, repaved driveway, recessed lighting, window shutters throughout, new hot water heater, furnace one a/c compressor, and wired for Sonos on the first floor.

Sale Price: $1,425,000
Real Estate Taxes: $26,465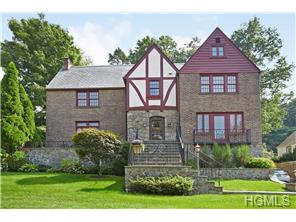 28 Clubway: Edgemont Schools: Fully renovated brick 1927 Tudor, 5 bedroom 3.5 bath sun-soaked home is perfect for entertaining friends. Set on quarter of an acre in quiet neighborhood, yet walk to Train Station and Hartsdale Village. Equipped with HVAC central air conditioning and Nest "smart" thermostat it is perfect for today's modern lifestyle. Heated front steps make winter storm clean up convenient and you can enjoy the large, blue stone, front patio which is set off with lovely wrought iron details nearly year round.
Sale Price: $1,275,000
Real Estate Taxes: $32,602
Featured Listings: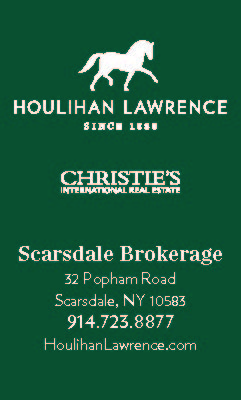 11 Reimer Road, Scarsdale: Live the ultimate luxury lifestyle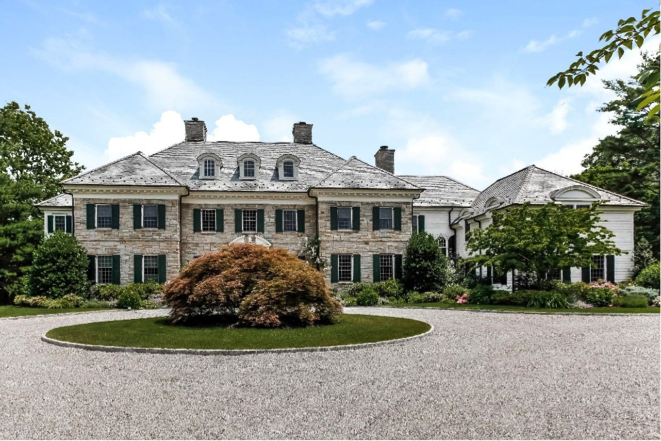 in this spectacular residence, situated on 1.35 acres of lush manicured property with specimen plantings. This 2009 custom home is filled with sunlight, high ceilings, five fireplaces, rich hardwood floors, exquisite millwork and magnificent architectural details. Main highlights include a breathtaking double-story entry foyer with radiant heat floors, a high functioning chef's kitchen with oversized center island, family room with windows galore and soaring coffered/tray ceiling. Upstairs is a serene master suite with sitting room, two walk-in closets and luxurious master bath. Five additional bedrooms with en-suite bathrooms. The incredible 3264 square feet lower level (not included in house square footage) includes a home theatre area, versatile recreation space, temp/humidity controlled wine cellar (approx. 2000 bottles), home gym, bedroom, pool bath and dressing room. A 25' x 50' heated pool and spa plus expansive veranda complete this perfection. Learn more here:

List Price: $8,200,000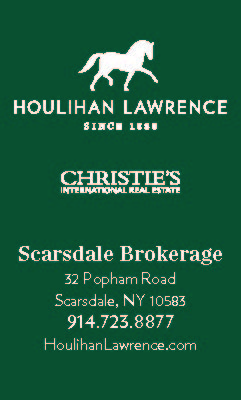 20 Dolma Road, Scarsdale: A quintessential estate on a much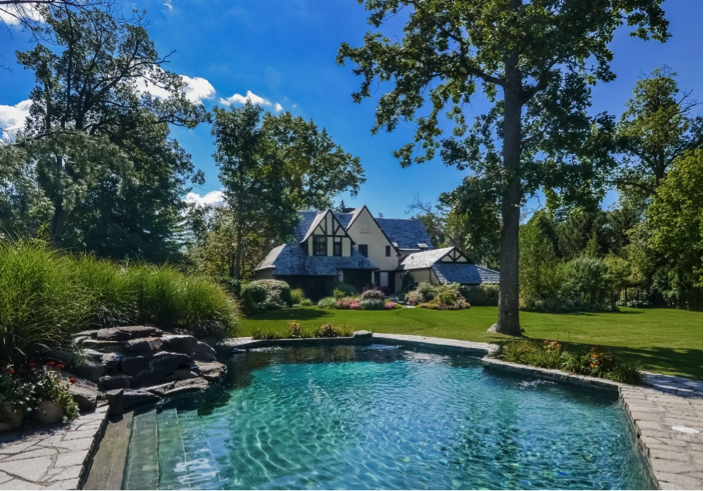 admired street in Murray Hill. This Walter Collet built and designed English Tudor residence is a must see for its unique details and architectural beauty throughout, including museum quality restored stained glass windows and authentic railing in family room from a Parisian movie theatre. House is sited on lush and exceptional 1.46 acres of professionally manicured level lawns that boast a beautiful stone bordered pool and separate whirlpool. A true beauty. Learn more here:
List Price: $4,500,000
Jews Without Dues: Is It Possible?
Details

Category: Shout it Out
Published on

21 October 2014

Written by

Stacie M. Waldman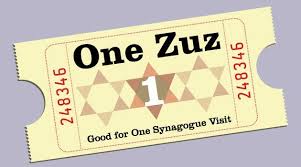 Nationally, only about 30% of people who describe themselves as Jewish are members of a synagogue. Concerned about this trend Jewish leaders at the Union for Reform Judaism and the United Jewish Appeal have studied the issue and found that declines in membership can be attributed to more factors than just money, though certainly membership fees are a contributing factor.
What's behind the decline: Some Jews say they don't feel engaged by at a synagogue or find this sense of belonging in other venues. Time pressure is another reason cited by Jews for their failure to affiliate with a temple. Parents say that homework and children's tightly scheduled activities leave little time for religious practice. Furthermore, 50% of Jews intermarry, reducing Jews commitment to support their local synagogues.
Declines in synagogue membership may also be caused by demographics. Jewish singles tend not to belong to a temple and prefer to attend their parents' synagogues rather than join on their own. One Jewish woman I spoke with said, "I don't get it. Synagogues are willing to lose Jews for the years between the time they leave for college and the time they have a third grader who needs to start studying for her Bat Mitzvah. Not only are temples losing out on more potential members and a larger Jewish community, they are losing out on 20-25 years of donations even if it's not for the full amount of membership." Some empty nesters drop their memberships after their kids celebrate their Bar/Bat Mitzvahs because they no longer feel engaged and they are, "... sick of paying high membership dues and ultimately paying for other people who can't afford it," said a Greenacres mom.
Gary Katz, former Executive Director of Scarsdale Synagogue Tremont Temple Emmanuel blames the introduction of Chabad in Scarsdale as another cause of the decrease in synagogue membership here and elsewhere. Chabad recruits on college campuses, securing the commitment of students who enjoy participating but don't have the means to pay. Chabad does not require any initial investment.
Clearly membership fees are an issue. Membership at most local synagogues in this area involves annual dues, typically ranging from $3,000 to $3,500 well above the national average. Some have "building funds" of $3,000 to $7,500, charged to new members as a one-time payment, payable over several years though there may be a "discount" if it is paid up front.
Religious school costs are additional and are usually more during the years that kids are studying for their Bar/Bat Mitzvahs in third through seventh grades when they spend more time studying in class. Bar/Bat Mitzvah charges are additional and include private tutoring. Unique in its approach, Commack's Temple Beth David in Long Island charges nothing for seventh graders for religious school.
In our area there are some lower cost options: In June 2014, Greenburgh Hebrew Center, a Conservative congregation in Dobbs Ferry, began offering new members an introductory rate of just $180 per adult per year for two years. "Dues may increase thereafter," said Judy Calder, Vice President of Membership Activities, "but the manner or degree of increase is still uncertain as we're currently reviewing our overall dues structure."
Westchester Jewish Center (WJC) in Mamaroneck charges less for membership dues than most other synagogues in the area, so it may be more affordable to people looking for a conservative congregation. According to WJC's administrative assistant, they do require that all members purchase their High Holiday tickets. Seating is tiered, and members can spend as little as $134 per ticket to watch services in a room on a big screen (which, of note, sold out during the summer,) or as much as $457 per ticket for seats towards the front of the sanctuary.
Pay-per-seat arrangement are offerend at some synagogues but some people such as Rabbi Dan Judson with the Union for Reform Judaism (URJ) feel this is not aligned with Jewish values.
Christian institutions use a different model to finance operations. Most churches collect money at services or ask for voluntary donations via email. One Scarsdale woman who is in an interfaith marriage said, "Trying to convince my husband to spend $3,000-$5,000 a year just to join a Jewish congregation is hard when he's used to a voluntary donation at church of maybe a thousand dollars a year." Another woman who has been very involved with her synagogue for years cautioned that comparing churches and synagogues is not comparing apples to apples. "The Catholic church distributes money to local churches," she said, "so they are not dependent on the congregation like synagogues are. Also, churches do not need security. Synagogues hire security because they are at risk of attack." The argument that the "cost of being Jewish" is too high and that cost is a barrier to membership is one that synagogues hear regularly.
Synagogues are finding that they need to develop creative ways to engage (and retain) current members and to market to potential new members. Free Sunday school for the first year and open tot Shabbats are just some of the incentives offered by synagogues. Gary Katz said, "We work with potential members to find something that will work for them. We have a non-member rate for religious school prior to third grade, for example." Jessica Lorden, Vice President at Kol Ami, insisted that they do not turn anyone away who cannot pay: as did five other synagogues that provided information for this article. Some synagogues take a member's word that they can't pay full dues while others require tax returns as proof. Still others offer gratis membership or reduced dues if children are attending the synagogue's preschool. "That's great," said one mom, "but Jewish preschool in Scarsdale is $1,000-$2,000 more a year than non-Jewish preschool in Scarsdale. So, she continued, "its just one more way I feel like I'm being bumped from being part of the Jewish community. If you can't pay the high rates of a Jewish preschool, you can have your child attend a secular church preschool for $1,000 less."
I raised this topic with an unaffiliated mom with young children who married within the faith and would like to be a part of a synagogue and Jewish community. "I just can't wrap my head around it. A synagogue on Long Island has dues that are less than half of what we are asked to pay in Westchester. At a temple in Long Island, their building fee is $1,700 over five years or $1,360 if you pay it all at once. Religious school fees are very reasonable and their social, religious, and educational programming is phenomenal. Why can't Westchester synagogues operate similarly? Until then," she continued, "I'll just be thankful that I live in a place where I'm comfortable being Jewish."
For some, synagogue membership is worth the fees. Alison Litofsky who serves on the executive board of SSTTE says her family enjoys the benefits of membership. "I do think being a part of a synagogue is worth it even though it's expensive because it's important for us to have a place to worship and keep Jewish traditions alive," she said. "I also believe synagogues have a higher function. Participating in programs such as a mommy-and-me music class, packing food for the interfaith food pantry, and attending a women's retreat are all programs that have allowed me to make meaningful relationships with synagogue members of all different generations." (As a side note, SSTTE offers a free new moms group to anyone in the area whether you're Jewish or not.) Judy Calder of the Greenburgh Hebrew Center noted, "The value of membership is intangible, personal to everyone, and ever-changing as needs evolve." Likewise, the UJA-Federation Synergy report concluded that in order for synagogues to survive and thrive, "...members [need to] know in what they are investing and can explain why they are making this investment." That being said, should synagogues consider offering free "introductory memberships?"
Rabbi Dan Judson, a doctoral candidate at Brandeis University wrote his dissertation is on voluntary funding models for synagogues and he has become the recognized expert on this issue. Judson thinks that synagogues don't do a good job of being transparent with their finances. "Many synagogues make the budget available to membership," Rabbi Judson said, "but there remains a substantial difference between making the numbers available at select board meetings and publishing them proactively on a website." He pointed to secular non-profits and their ratings on sites like Charity Navigator which measure their transparency.
Judson noted that after the Chabad House of Brandeis made the Rabbi's salary and and the temple's budget public, donations increased. "People want to know how their money is being spent when they give," he said. He thinks that if dues are voluntary and budgets are transparent, members will step up to finance their synagogues. "Commitment and engagement on the part of the membership will lead to monetary donations," he said, "and we need to decouple membership and money for Judaism to be sustained. People are motivated to give by a sense of belonging when a need is being met."
A task force has been meeting at Kol Ami studying the potential for an alternative dues structure. "Improving relational Judaism needs to come first," Kol Ami's Jessica Lorden said. "We need to improve our culture," she continued, "and get people to feel committed and connected to the synagogue. We need to determine what causes successes or failures with alternative models of membership." A former temple board member said that she believes that the temple needs to engage congregants – "physicially, emotionally and spiritually. Once they feel the connection, they will be willing to pay their fair share to support the synagogue."
Westchester Reform Temple (WRT) is not yet considering any changes. They had a recent face-lift and their congregation of 1,200 families is large and growing. With three rabbis and a cantor and a half they consider themselves a vibrant and active synagogue with exceptional programming. WRT seeks to attract young families with a 50% discount until the oldest child is in third grade. When asked why WRT and other Westchester synagogues are so much more expensive to join than synagogues elsewhere, Executive Director Alan Halpern said he thought it was because, "...Synagogues here are younger, volunteerism is down, and members are more demanding. Members want more educational and social programming, all of which cost money."
Last year, the UJA (United Jewish Appeal)-Federation of New York released a document entitled "Synergy- Connected Congregations: From Dues and Membership to Sustaining Communities of Purpose." The document outlines ways for synagogues to increase their connectedness to their Jewish communities with the focus being on the community's commitment and involvement. They found that a "transformation of synagogue engagement paradigms accompanies a transformation of membership structures. Membership, dues, and engagement work together; a dues change cannot succeed without working on the engagement of congregants in Jewish life. Meaningful synagogue relationships and commitments allow Judaism and Jewish life to flourish."
The report acknowledges the need for funds to operate and recommends models of membership including Mishkan, Kitchen, or a hybrid of the two.
Mishkan means "Each member a partner," and is based on free will dues or fair-share. The Mishkan model encourages increased participation in the synagogue by naming individuals as vital stakeholders. Rabbi Rachel Nussbaum of Seattle is quoted in the document as saying, "...to start with the money is backward." She suggests that people join the community first and pay later, once they place a value on the synagogue. The Kitchen model is an a la carte model of synagogue membership. Each additional activity (luncheon, high holiday service) comes with a recommended donation. The hybrid model combines the two and is describes a model where membership is a partnership opportunity but not required for participation.
Is your synagogue considering changing its dues structure in the near or distant future? Why or why not? What is your synagogue doing to attract and retain members if it wasn't included here? Let us know in the comments below.
I've Got Your Number
Details

Category: Local Finds
Published on

24 October 2014

Written by

Joanne Wallenstein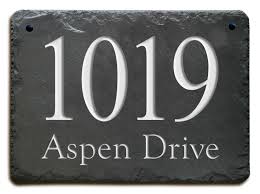 Here is a letter from a Scarsdale10583 reader: We live in a town where seemingly eternal education (and its resultant financial success) is the highly valued norm. Within each household, at least one member's name is followed by MD or JD, or at least one person makes the daily pilgrimage downtown to Wall Street, where the stars of the financial sector shine brightly. Having lived in this community for over 17 years, I could not help but notice that our limitless opportunity (read entitlement) has resulted in an interesting phenomenon; each individual person has come to believe that he is uniquely the most important person alive.
Yet I remain in Scarsdale, ensconced in my community, having found my smaller world – friends with shared values, common beliefs and an appreciation of the fortunate hands we have been dealt. Why, then, put forth the effort, take pen to paper to express my view regarding our privileged neighbors? Sadly, intellect and finance do not necessarily have wisdom as a corollary. I have a pet peeve which is clearly not shared by many in this town, a grievance ignored by most, a simple task which if not undertaken, can only result in harm to oneself and possibly others.

HOUSE NUMBERS! Drive through Scarsdale and notice that it is the rare home that clearly displays a number. Homes large (gigantic) and small (still quite large) remain unidentifiable in conflict with the residential code, building code and fire code for the state of New York. This issue has been difficult for me for many years, as I struggled to locate unfamiliar houses for my children's playdates or attendance of birthday parties. The creation of applications such as Waze has vastly improved my life, by immeasurably diminishing my overwhelming anxiety associated with any sentence beginning with "Mom – can you please drop me off at...?" More importantly, I am not the only one unable to readily locate a specific address – the speed with which ambulance workers, firemen and policemen identify one's house is also impeded by an absence of visible house number. A few years ago, the Scarsdale Fire Department, in an effort to facilitate home identification, even went so far as to provide highly visible, reflective white house numbers on green backgrounds to be placed outside an individual's residence, available at no cost to anyone upon request. Did our citizens avail themselves of this opportunity? While few did, the predominance did not ... perhaps the esthetics of the signs were too displeasing. If so, alternatives include personally acquiring a more elegant house number, or delaying the identification of one's home in the case of emergency (or playdate).
I am left wondering why people with such intelligence, so much education, would not perform a task as simple and helpful as placing a visible street number on their home or property. Enable those who want to help you (or have our children play together) to do so. To our emergency workers, when you are in danger, you truly ARE the most important individual alive... give our responders an opportunity to find and assist you, should the situation arise.
Announcing the Winners of the 2014 Window Painting Contest
Details

Category: Around Town
Published on

21 October 2014

Written by

Joanne Wallenstein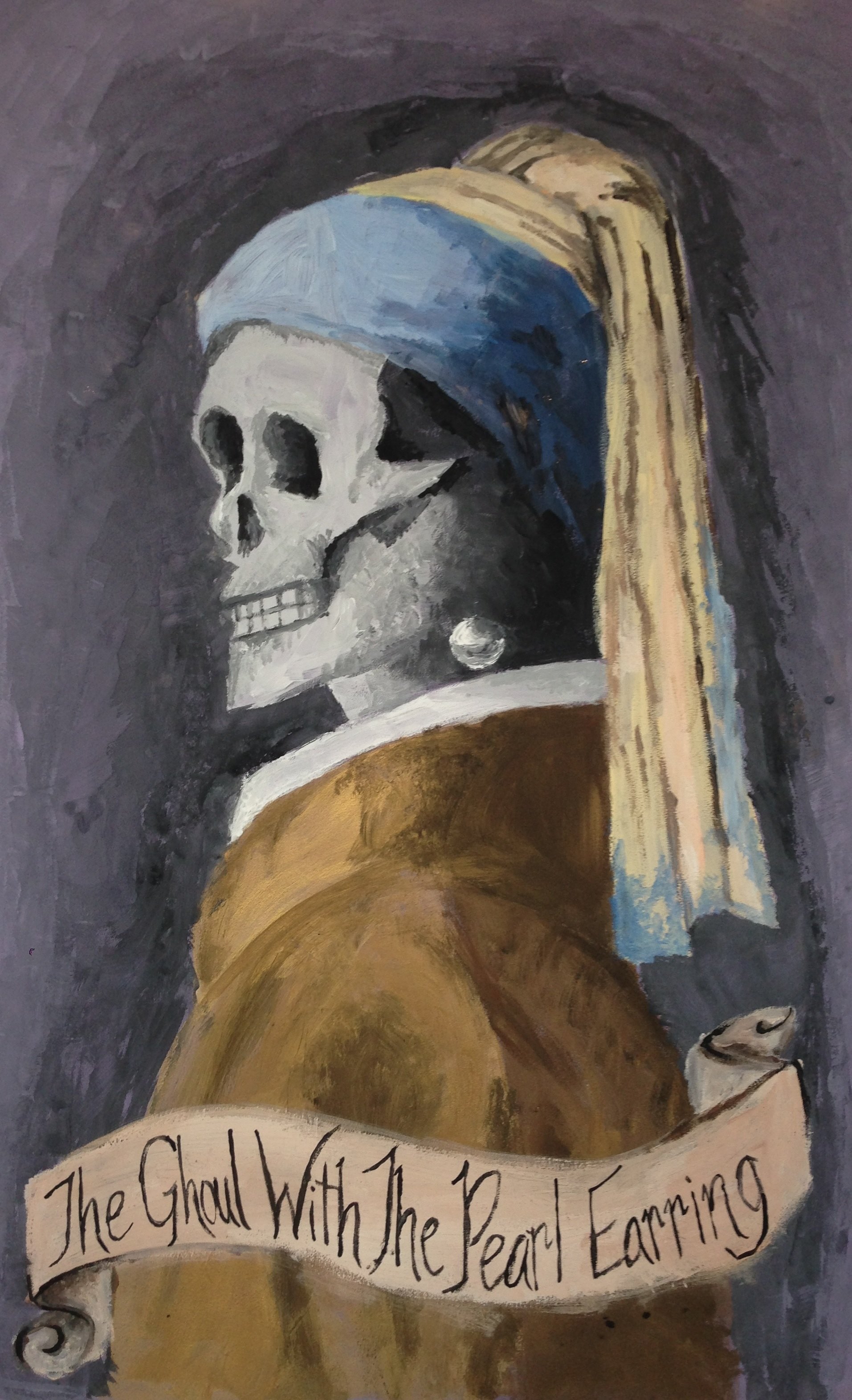 There's no end of talent in Scarsdale, as demonstrated at the 63rd annual Halloween Window Painting Contest. This year's Grand Prize went to Mary Cecil for her masterpiece, Ghoul with the Pearl Earring, now on display at LF in the Village. The contest began in 1952 and the Recreation Department believes that Scarsdale was the first Village to run such a contest.

There were a total of 149 individual entries, 117 team entries and 106 parent/child entries for a total of 595 participants. It was fun and challenging for parents and children who quickly learned that there's even an art to painting the window background. Awards and honorable mentions were given out by a team of volunteers judges including current and former Scarsdale residents, many who were former window painters themselves.
An official awards ceremony will take place on Thursday November 6th at 7:30 pm in the auditorium at the Quaker Ridge School. Congrats to all the painters:
Here's the list of winners and a photo gallery of young painters in town by local photographer Trudy Zohn:

Group # 1
1ST Harley Koch I-30 La Renaissance
2ND Anna Henry I-23 Parkway Coffee Shop
3RD William Gettinger I-27 Scarsdale Eye Care Center
MOST COMICAL Raymond Donovan I-47 DeCicco's
Honorable Mentions: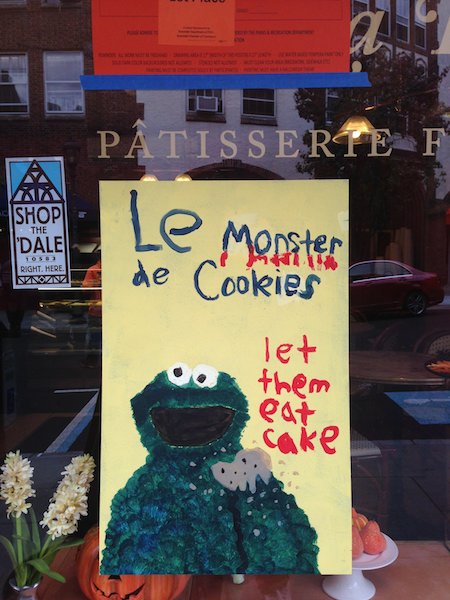 Taylor Mann I-4 Lange's Deli
Zachary Kristol I-5 Lange's Deli
Danielle Barro I-11 Great Stuff
Fiona Kantor I-33 Trapp Opticians
Samantha Loeser I-43 Sam Lehr
Group #2
1ST Liu, Olivia II-39 Remax
2ND Cavalier, Andrew II-13 Scarsdale Hardware Company
3RD Litofsky, Camryn II-37 Remax
MOST COMICAL Fujii, Miho II-11 Henry's Barber Shop
Honorable Mentions:

Hyman, Benjamin II-4 Coldwell Banker
Nova, Henry II-12 Scarsdale Hardware Company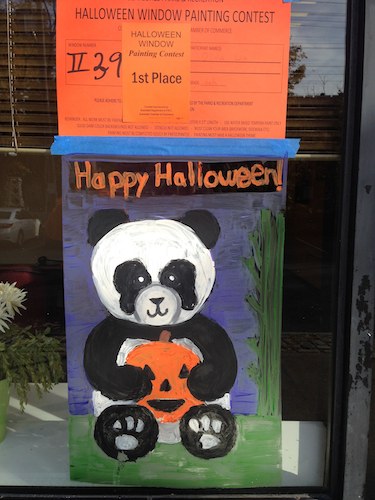 Fischman, Miles II-24 Authentic Pilates
Kolodner, Emily II-30 Authentic Pilates
Group #3
1ST Wise, Chloe III-25 Kumon
2ND Schwarz, Jordan III-1 Big Top
3RD Kantor, Jolie III-5 Big Top
MOST COMICAL Perl, Alexandra III-9 Big Top
Honorable Mentions:

Knispel, Matthew III-3 Big Top
Breakstone, Leah III-17 Jade Spoon
Stefanou, Anastasia III-26 Kumon
Rechtschaffen, Nathaniel III-35 Amore Pizza
Group #4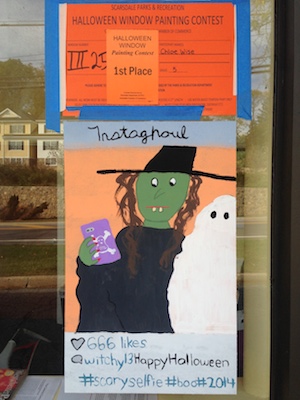 1ST Du, Lucy IV-14 Gingerbread Kidz
2ND Glik, Amanda IV-7 Prudential
3RD Cecil, Jack IV-10 Gingerbread Kidz
MOST COMICAL Bailey, Madeleine IV-6 Pamela Robbins
Honorable Mentions:
Segale, Carla IV-1 Wilson & Sons
Mahoney, Lynne IV-3 Wilson & Sons
Cecil, Lucy IV-9 Gingerbread Kidz
Kantor, Margaret IV-13 Gingerbread Kidz
Group #5
1ST Enders, Clara V-3 LF Stores

2ND Bochner, Amy V-1 Danielle Trissi
3RD Cooper, Emma V-2 LF Stores
Group # 6
1ST Griffin Miller Jake Lippmann VI-14 Chef's Table
2ND Luciana Serrano Jade Kraut VI-18 Neil's
3RD Drew Frank Billie Eichel VI-7 Platinum Drive Realty
MOST COMICAL Lana Weiser Maya Regenstreif VI-16 Eye Q Optometrist
Honorable Mentions:

Claire Matula-Osterman, Deanna Matula-Osterman VI-1 Bagel Power
Drew Siegel Abby Etra VI-3 Bagel Power
Group #7
Ellie Bowen Sophie Brenner VII-5 Chase Bank
Madeline Stein Isabelle GoldbanVII-2 Chase Bank
Anna Feldstein Carly GellesVII-18 Vintology Wine & Spirits
Ashley Katzenberg Sydney Seslowe VII-27 Chase Bank
Honorable Mentions:

Eshan Agarwal Jackson Fielding VII-7 Chase Bank
Dani Scheiner Chelsea Berson VII-20 Vintology Wine & Spirits
Group #8
1ST Jeffrey Morse Jayden Bharara VIII-14 Chase Bank
2ND Samantha Kefer Sophia Sipe VIII-20 Chase Bank

3RD Danielle Kohn Emily Messerle VIII-16 Chase Bank
MOST COMICAL Justine Karp Anna Forest VIII-46 Houlihan Lawrence
Honorable Mentions:
Deven Mehta Jonah Rosenstein VIII-1 Heathcote Tailors
Julian Glantz Will Reed VIII-5 La Dentelliere
Sydney Frank Marin Yearley VIII-9 Zachy's Liquor Store
Avery Bensche Nozomi Akita VIII-15 Chase Bank
Emily Simons Blake Goodman VIII-18 Chase Bank
Madison Rosenberg Riley Zachem VIII-19 Chase Bank
Jane Schmelkin Emma Hochberg VIII-22 Chase Bank
Jordan Cascade Ethan Weismer VIII-24 Dunkin' Donuts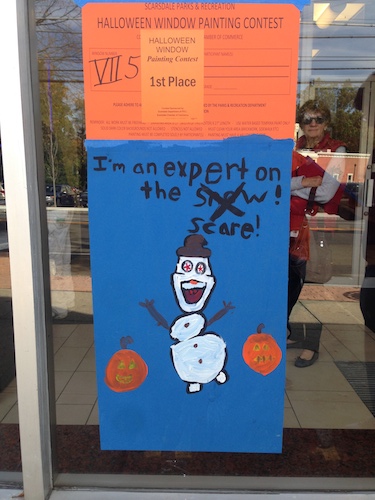 Juliette Silk Emily Shawn VIII-28 Little Thai Kitchen
Samantha Menell Ava Thomas VIII-44 Part II Salon
Jonah Miller Zachary Loeser VIII-45 Merle Norman Cosmetics
Group #9
1ST Anika Agarwal Adina Mistry IX-4 Bank of America
2ND Caroline Goldstein Sanjana Bhatnagar IX-13 Embassy Cleaners
3RD Alison Rothberg Sara Frankenthaler IX-12 Embassy Cleaners
MOST COMICAL Rachel Meiselman Jocelyn Lewis IX-1 Bank of America
Honorable Mentions:
Jordana Love Jessica Solodar IX-2 Bank of America
Jennifer Farfel Evan Shire IX-10 Bank of America
Molly Grand Olivia Boccia IX-17 Embassy Cleaners
Sophie Grand Isabella Lelis IX-18 Embassy Cleaners
Group #10
1ST Abigail Rosenstein, Ariel Stonberg X-1 Rothman's
Scarsdale Psychologists Come in First at the Westchester Running Festival
Details

Category: People
Published on

19 October 2014

Written by

Joanne Wallenstein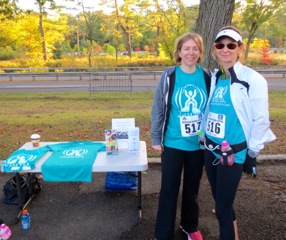 Drs. Helene Walisever and Caren Baruch-Feldman, both clinical psychologists residing in Scarsdale, tied for first place female finisher in the half-marathon walker category of the Westchester Running Festival that took place on Sunday October 12th. The race began in White Plains near the Westchester County Center and continued south down the Bronx River Parkway.
Both Helene and Caren were members of Team TSA. Runners for Team TSA commit to fundraising to support the Tourette Syndrome Association-NY Hudson Valley Chapter. The NY Hudson Valley chapter of TSA is a non-profit that serves individuals with Tourette Syndrome and their families in Westchester, Rockland, Putnam and Orange counties.
Tourette Syndrome (TS) is a neurological disorder defined by multiple motor and vocal tics lasting for more than one year. TS is an inherited condition frequently misunderstood and misdiagnosed. The NYHV chapter provides support and information to parents, and trains classroom teachers on how to support their students with TS. The NYHV chapter also has Youth Ambassadors, teens with TS, who offer peer education to classrooms, schools and clubs, to teach understanding, sensitivity and tolerance of TS. For more information, visit their website.