The 2016 Reval: We're All in this Together
Details

Category: Shout it Out
Published on

24 July 2016

Written by

Joanne Wallenstein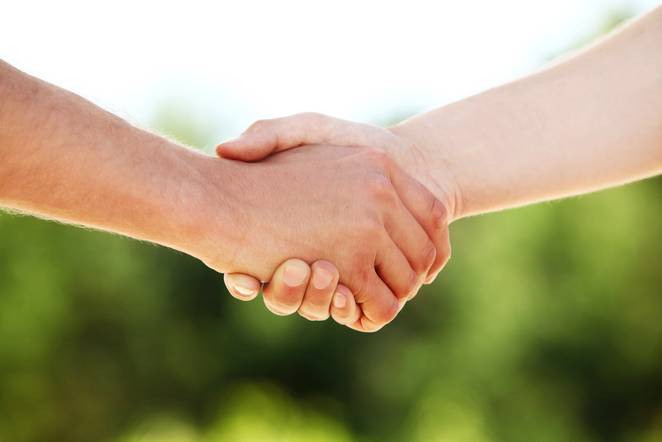 This an opinion piece from site owner Joanne Wallenstein:
There's not much to be said about the 2016 revaluation that hasn't been said already –not once, but over and over and over again. And not just said .... but even screamed.
So I'll take this opportunity to say what hasn't been said and what badly needs to be conveyed.
Those who are unhappy with their assessments, about 19% of homeowners, seem to be looking for someone to blame. They are pointing fingers at the Village Assessor, the Village Attorney and the man who conducted the second revaluation, John F. Ryan. They are singling out the trustees and deriding the Mayor, even insinuating that the individuals on the Board of Trustees stood to gain from their revised assessments.
As Mayor Mark noted, many leading this angry charge have rarely come to Village Hall and few participate in Scarsdale's democratic, non-partisan system. Yet, now, believing they have been unjustly treated, they are storming village meetings and writing copious complaints. They seek to humiliate both village staffers and their neighbors and peers who have volunteered to serve the community. They speak out of turn, yell out from their seats, fail to respect time limits and lack respect for some of Scarsdale's finest, most intelligent public servants.
From where I sit, I see that our Mayor, who has lived in Scarsdale for most of his life and loves this town with all his heart, is being belittled and demeaned. The entire Board of Trustees, who have listened patiently and thoughtfully to residents' complaints, often appear surprised and taken aback by the tone of their constituency.
It is difficult to sit in the audience and watch this ugly campaign. No matter how unhappy you might be about the valuation of your property this time around, the Mayor and the trustees are our neighbors, our friends, and people who volunteer because they love our community.
I can't help but think back to June 2014 when after the first revaluation, a different group came to Village Hall to object to their new assessments. They were angry as well – but often opened their comments by thanking the Board for serving before bringing forth their complaints in a respectful fashion. These folks were persistent as well, and ultimately, the Board voted to conduct a second revaluation to address these perceived inequities. It had been 45 years since a reval had been done; changing the values of all properties in the village was bound to be traumatizing for a number of people, and in retrospect it doesn't seem shocking that it might take more than one attempt to get the job done as fairly as possible.
Sometimes things go wrong. Sometimes there are unanticipated consequences of well-intentioned actions. This seems one of those times. Village Board members have expressed tremendous unhappiness with the outcome of the second reval. They are not failing to listen, or oblivious to the issues being raised (again and again) about the second reval. They have explored the available avenues for ameliorating residents' concerns. Short of another reval, authorized by the next board, or two boards from now, there is nothing that can be done on a village-wide level. This is as frustrating to the Mayor and trustees as it is to anyone who has been complaining.
So before you come to Village Hall and excoriate the leadership, or threaten a lawsuit because you want the people in charge to do something that they can't actually do, think about whom you are attacking. Your so-called enemies are really no different from yourselves, concerned educated, passionate residents who love Scarsdale as much as you do ... and the Village would need to use your own tax dollars to defend the suit!

It's time to stop hating them and shaming them for working on the community's behalf. If you care about Village government, become a part of the solution, and become instrumental in working through the problems from the inside.
Bob Harrison Owes the Trustees an Apology
Details

Category: On Our Minds
Published on

25 July 2016

Written by

Joanne Wallenstein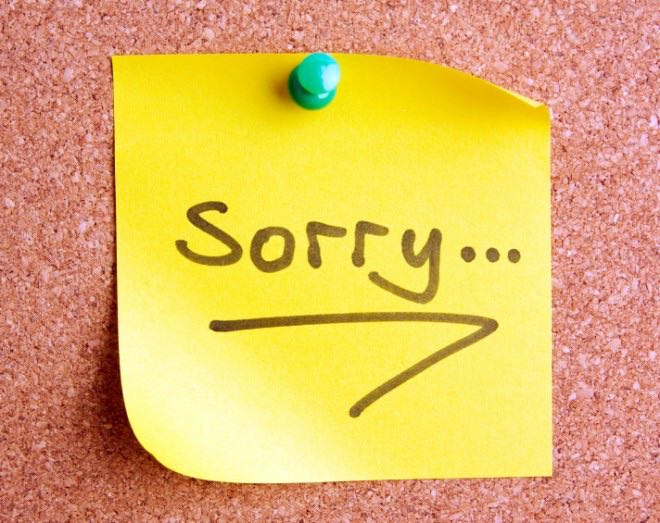 The following letter was sent to Scarsdale10583 by former resident David M. Brodsky:
Since my wife and I moved, after 23 wonderful years, from Scarsdale, I have followed with interest events in the Village, including the 2016 revaluation. One person I have heard speak on this issue at many meetings on the revaluation has been Robert Harrison.
When I watched the video of the public comments on July 12, 2016, I was stunned to hear him yelling at the Trustees. I was stunned to hear him personally calling out some of the present Trustees individually because the assessed value of their homes had gone down. I was stunned to hear Mr. Harrison make an apparent effort to shame them and, by extension, accuse them of causing their homes' valuations to be lowered. I was stunned to hear him threaten the Trustees with being sued for malfeasance.
Mr. Harrison seems to feel that he occupies a special position in the Village of Scarsdale, that he can say anything he wants at the allegedly-time-limited microphone for as long as he wishes, and that he can break as much glass and as many rules of appropriate conduct as he wants. He seems to feel that he can say whatever pops into his head, however off-base, insulting, and mistaken.
What he did to those Trustees on July 12 was cruel and it was shameful. He well knows, from his own two years as a Trustee, when the first revaluation in over 40 years was initiated and completed, how hard, how dedicated, how selfless each Trustee is. He also knows from his attending every meeting involving the revaluation process that the Trustees chose to have a 2016 reval because the 2014 reval was full of anomalies that cried out for change. He knows the Trustees chose Mr. Ryan because he was familiar with the first reval and was capable of completing a less expensive process that promised to correct the anomalies.
He also knows that no Trustee had the ability to, or ever would, interfere with the Village-wide assessment to benefit themselves or anyone.
Furthermore, he knows that the process by which the 2016 revaluation was conducted -- the so-called drive-by or external view method -- is an approved appraisal methodology under the Uniform Standards of Professional Appraisal Practice (USPAP, 2016-2017), upon which the Board of Trustees could appropriately rely.
Finally, in hindsight, he and we all now know that errors were apparently committed by Mr. Ryan and his team during the 2016 reval process, errors that that Trustees had nothing to do with. Yet Mr. Harrison deliberately sets out to inflame the audience and all others who watched the proceedings on cable TV, knowing that what he was saying and implying was false and malicious.
Bob Harrison owes those Trustees -- and the general public in Scarsdale -- an apology. I hope to hear or read that at the next meeting that he has done so.
David M. Brodsky
Enticing Indian Cuisine at RaaSa
Details

Category: On Our Radar
Published on

26 July 2016

Written by

Judie Dweck
The free-standing building on East Main Street in Elmsford has been home to Indian restaurants for many years. We first discovered it as Malabar Hill, then Raasa, and most recently, while the name remains RaaSa, it is under new ownership and the exciting new menu is filled with many innovative modern touches, making the new RaaSa the place to visit for truly fine Indian dining. Park your car in the adjacent lot and the gray and white façade of RaaSa immediately makes you feel that you are visiting a friend's home. What originally was a traditionally decorated spot agleam with glittering Indian artifacts has been transformed into a contemporary space with high ceilings allowing the sunlight to permeate the dining area. Copper balloon shaped chandeliers and delicate birdcages are suspended from the ceiling. Remaining on several walls are wallpaper bookshelves which lend a warm homelike atmosphere to the area. White linens adorn the ninety seat dining room. On a pedestal at the entry is a four headed elephant, with each head signifying good fortune. (Upon leaving, I think it signifies good food, as well.)

RaaSa translates as the essence of life. It has the feeling of a musical beat and the many poses of a dancer. Words like emotion, sentiment and flavor come to mind with mention of the word raasa.

RaaSa is proudly owned by the husband and wife culinary team of Ashok Salian and Priya Kapoor Salian, both culinary school graduates who met while working in the hospitality field in Phoenix. Upon moving to New York, they were part of the opening team of the well-known Tamarind in Tribeca along with award winning, renowned chef, Peter Beck, who now heads the kitchen at RaaSa. Priya learned to cook from her mom, who felt it was a skill for every young girl to learn. "I got very curious about cooking with spices and herbs and my passion led to culinary school and eventually to opening our restaurant. We believed that Westchester needed a fine dining Indian restaurant. Our menu required extensive planning and focuses on healthy preparation of dishes from the many areas of India."Ashok Salian helped in his family kitchens in India from a very early age. He would have loved to have his grandfather visit RaaSa. Ashok has a university accounting degree, but his culinary education is what he chose to follow. "Everybody wants food, and if I can make people happy by offering the best meals, then I am happy as well." He is involved with maintaining the highest level of excellence at RaaSa. He is an expert mixologist and has created many unique beverages, all prepared with fresh juices and appropriate to accompany the food served at RaaSa. RaaSa Bloody Mary with madras spices, mango mint margarita, orange zinger, cucumber basil gimlet, and ginger lime martini are some of his creations. Many beer selections and a full bar are offered. Having worked in many restaurants including Keen's Steak House, his future may include opening an upscale steak house with Indian specialties.

For several hours, at a sunny corner table, I enjoyed a multicourse tasting, in which many imaginative touches elevated classic dishes to memorable ones. You may want to start with a sampling of Indian Street Food from the Chat Corner Menu.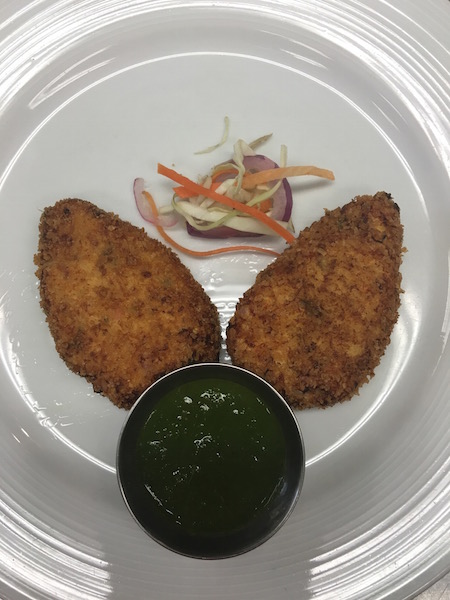 Try a variety of crisps, fritters and pastries as you check out the large menu. From the appetizer section, we started with the classic lasoni gobi. These cauliflower florets were seasoned with garlic, ginger and a bit of jalapeno and black pepper for a bit of heat. Cresting on a pool of tangy sauce and sprinkled with scallion it was delightful. From the familiar to a dish more unique to me was ambiya tikki. Here roasted fresh beets were combined with chick pea flour to form tasty fritters. Complimented with fresh mango relish they were unusually good. Shredded cabbage and carrots completed the presentation of these croquettes. Chennai jhinga, a very popular non vegetarian appetizer, was outstanding. Shrimp and avocado coconut chutney topped a lentil and rice pancake. Garnished with fresh cilantro it was terrific. One of my favorites was patili ka keema. The ground lamb was tossed with a perfect combination of herbs and spices. This mound of deliciousness was surrounded by triangles of multilayered flat bread. It would have been very easy to fill up on this outstanding dish, but there was more to come. From the twenty appetizer selections, I look forward to trying lamb kebab with
pineapple chutney, cochin kekda, lump crabmeat with roasted coconut, mustard seeds and curry leaves and yam kebabs. Of course, you must sample one of the tandoori dishes. These marinated fish, meat, poultry and vegetables are grilled in the clay tandoor oven for superb results. We savored the adarki salmon. The pristine salmon filet was marinated with black pepper and fresh ginger. Served as requested, on the rare side, it arrived with beautifully flavored lemon basmati rice, shredded cabbage and carrots and coriander chutney. It was a simple, healthy and wonderful choice. Jumbo shrimp and fennel, Chilean sea bass with green herbs and spices, lamb chops, chicken and a mixed grill are all beautifully enhanced with marinades when cooked in the tandoor at RaaSa.

Entrees both classic and modern are all enhanced by the expert use of spices and herbs. Samunder se, a mélange of seafood in a coconut milk, tomato based sauce, navratan korma, malai kofta, chicken tikka masala, lamb rogan josh and shrimp chettinad are among the many entrees. They may be familiar dishes, but in the hands of the chefs at RaaSa, they take on a new and outstanding taste. At the suggestion of Priya, I sampled avadhi dum. This huge lamb shank was slowly simmered in a sauce rich with onion, tomato and a perfect combination of spices to tender perfection. The marrow was still in the bone for added indulgence. With barely any room left, I sampled the best biryani I've ever had, served in a bowl sealed with bread to keep in the moisture. Mine was studded with lamb, chicken and shrimp and served with raita. Accompany your meal with the well known variety of Indian breads. Important to call to your attention is that everything is prepared from scratch. This is not a one sauce fits all restaurant. Each sauce is carefully designed to suit each dish.

We completed our meal with a creamy glass of mango lassi and a taste of kubani double mitha, an apricot bread pudding. Other choices are cardamom yogurt with fresh mango, an orange flavored panna cotta and other classic Indian desserts.

Lunch here is not the usual pre prepared buffet. Start with a buffet table of appetizers, soup and salads and then have your entrée prepared to order where you can mix and match your protein with a variety of sauces accompanied by rice, dal and bread. Catering and lunch boxes to go are also offered to go.

A visit to RaaSa is a special treat. An upscale, friendly, authentic and creative experience awaits you. Try it soon.

RaaSa

145 East Main Street
Elmsford
(914) 347 7890

Recipe: Chicken Tikka Masala (Serves 4)

Ingredients:

4 chicken breasts, boned, skinned and cut into cubes
1 teaspoon each of cumin powder, coriander powder, cardamom powder, red chili powder, garam masala, dried fenugreek*
2 Tbsps. Butter
1 cup tomato sauce
1 cup chopped onions
1 Tbsp. finely chopped ginger
1 Tbsp. finely chopped garlic
½ cup cream
½ cup chopped cilantro
2 Tbsps. Sugar
2 Tbsps. tomato paste
Salt to taste

Instructions:
Place butter in a pot. Add ½ cup of the chopped onions and sauté. Add chicken and sauté until lightly browned. Set the mixture aside. In the same pot, add the remaining onions, ginger, garlic and the spices and sauté until slightly browned. Add tomato sauce, tomato paste, sugar and salt to taste. Simmer for about 5 minutes. Return chicken mixture to the pot and add the cream. Simmer again. Garnish with chopped cilantro and serve with naan and basmati rice.

* Available at Indian grocery


Judie Dweck has been writing about restaurants and food for many publications. She teaches creative cooking to children at Scarsdale elementary schools. Through the years, her articles have appeared in Jack and Jill Magazine, Spotlight, The Pleasure of Cooking and The Scarsdale Inquirer. She balances her restaurant tastings with daily ballet classes.



Trek is Slightly Off-Track
Details

Category: The Goods
Published on

25 July 2016

Written by

Deborah Skolnik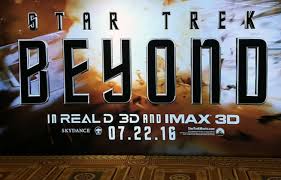 Catching up with Captain Kirk is like checking in with your craziest high school classmate: You expect to learn he's either a huge success or living in his parents' basement.

In Star Trek Beyond, we actually find Kirk at the dreary midpoint of these extremes. His days aboard the Enterprise have become routine, dulling the maverick glint in his eye. Disheartened, he sidles up to a bar with the perpetually gloomy Dr. McCoy. They cynically debate the worthiness of space exploration, while simultaneously pounding hooch stolen from poor Officer Chekov's locker. Perhaps there's no Human Resources department aboard starships.

Spock, Kirk's second in command, is mired in self-doubt too. Should he stop seeking out new worlds and revive Vulcan civilization instead? Conflicted, he dumps his girlfriend, the smart, sexy Lieutenant Uhura. Dude, what are you thinking?

Clearly, everyone needs some R&R. But shortly after the Enterprise docks at a space station, there's a distress call from a non-Federation creature. Before you can say "tribbles," Kirk and Co. rush out again on a rescue mission. (Why send an entire ship to aid a non-Federation stranger? How 'bout just sending a sympathy note and a Bed, Bath & Beyond gift card to help with the rebuilding effort?)

The remainder of the film largely unfolds on a primitive, dim planet, which makes for squinty viewing. This austere world is ruled by a despot named Krall, who covets an ancient artifact in Kirk's possession. The Enterprise's crew becomes separated and besieged, calling into question their loyalty and unity.

Plot-wise, the film yields a few chuckles and a fun new character, Jaylah, another of Krall's victims. Tall and blonde, with black stripes running down her face, she's like a cross between supermodel Heidi Klum and a really cool skateboarder. Yet Star Trek Beyond largely lets us down, even as its action sequences rev up our heart rate. Eye-popping explosions abound, but there's a dearth of witty dialogue and few insights into Kirk and Spock's overarching personal problems.

And even if you've passed on popcorn, expect to be force-fed plenty of cheese. We're talking a battle set to a Beastie Boys song, plus derring-do involving a motorcycle, both of which come at the expense of the story arc. Star Trek's legendary appeal lies is its ability to go not only into deep space, but also deep into its characters; sadly, this film fails to check that second box. A last-minute plot twist is so hastily fleshed out that you'll struggle to understand it, even as its implications unfold.

"Ghostbusters was better," declared my viewing companion as we left the theater, and I had to agree. That's sad, considering that Busters is a retread, while Beyond is all-new. Yet it's true. While the Enterprise has once again gone where no one has gone before, its latest adventure doesn't truly transport its viewers.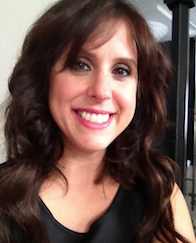 This review was written by Scarsdale's own Deborah Skolnik. Check out her Facebook Page, Gentle Scarsdale Satire for an amusing view of goings on in the 'dale.
Beach Reads
Details

Category: Bulletin Board
Published on

27 July 2016

Written by

Joanne Wallenstein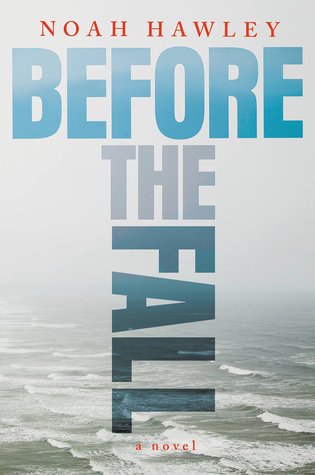 It's too hot to do much more than laze around with a good book. Whether you're inside in the air conditioning, or cooling off at the beach, lake or pool, now's your chance to indulge in some summer reading. Nothing too demanding ... just a good gripping story. We asked a few of our favorite book lovers for suggestions, and here is what they shared. Consider these .... and if you have a good title to share, please tell us about it in the comments section below:
Before the Fall by Noah Hawley

On a foggy summer night, eleven people—ten privileged, one down-on-his-luck painter—depart Martha's Vineyard on a private jet headed for New York. Sixteen minutes later, the unthinkable happens: the plane plunges into the ocean. The only survivors are Scott Burroughs—the painter—and a four-year-old boy, who is now the last remaining member of an immensely wealthy and powerful media mogul's family.
With chapters weaving between the aftermath of the crash and the backstories of the passengers and crew members—including a Wall Street titan and his wife, a Texan-born party boy just in from London, a young woman questioning her path in life, and a career pilot—the mystery surrounding the tragedy heightens. As the passengers' intrigues unravel, odd coincidences point to a conspiracy. Was it merely by dumb chance that so many influential people perished? Or was something far more sinister at work? Events soon threaten to spiral out of control in an escalating storm of media outrage and accusations. And while Scott struggles to cope with fame that borders on notoriety, the authorities scramble to salvage the truth from the wreckage.

Amid pulse-quickening suspense, the fragile relationship between Scott and the young boy glows at the heart of this stunning novel, raising questions of fate, human nature, and the inextricable ties that bind us together.
I Am Pilgrim by Terry Hayes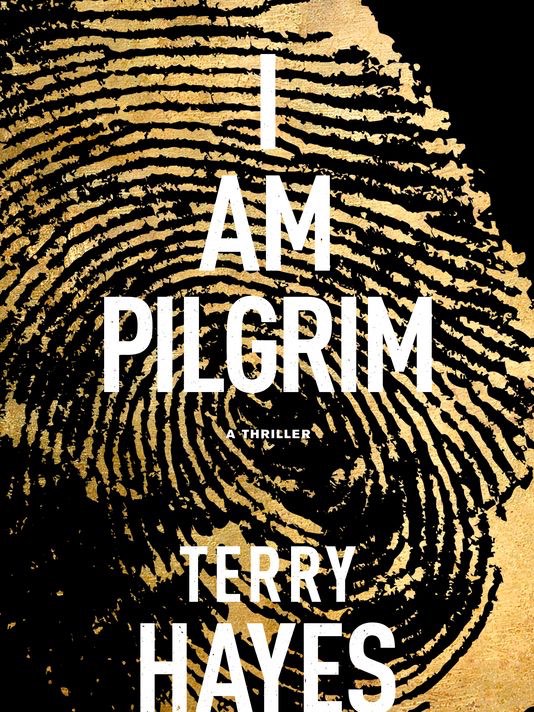 A breakneck race against time...and an implacable enemy.
An anonymous young woman murdered in a run-down hotel, all identifying characteristics dissolved by acid.
A father publicly beheaded in the blistering heat of a Saudi Arabian public square.
A notorious Syrian biotech expert found eyeless in a Damascus junkyard.
Smoldering human remains on a remote mountainside in Afghanistan.
A flawless plot to commit an appalling crime against humanity.
One path links them all, and only one man can make the journey.

The Bridge Ladies by Betsy Lerner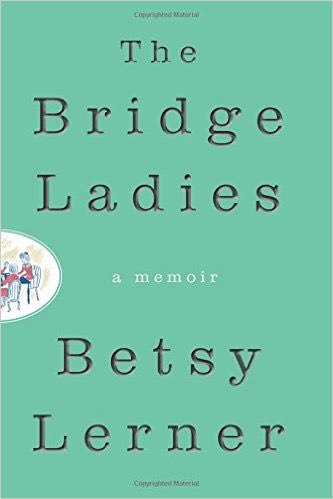 A fifty-year-old Bridge game provides an unexpected way to cross the generational divide between a daughter and her mother. Betsy Lerner takes us on a powerfully personal literary journey, where we learn a little about Bridge and a lot about life.

After a lifetime defining herself in contrast to her mother's "don't ask, don't tell" generation, Lerner finds herself back in her childhood home, not five miles from the mother she spent decades avoiding. When Roz needs help after surgery, it falls to Betsy to take care of her. She expected a week of tense civility; what she got instead were the Bridge Ladies. Impressed by their loyalty, she saw something her generation lacked. Facebook was great, but it wouldn't deliver a pot roast.

Tentatively at first, Betsy becomes a regular at her mother's Monday Bridge club. Through her friendships with the ladies, she is finally able to face years of misunderstandings and family tragedy, the Bridge table becoming the common ground she and Roz never had.

By turns darkly funny and deeply moving, The Bridge Ladies is the unforgettable story of a hard-won—but never-too-late—bond between mother and daughter.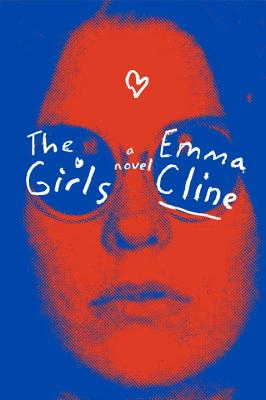 The Girls by Emma Cline

Northern California, during the violent end of the 1960s. At the start of summer, a lonely and thoughtful teenager, Evie Boyd, sees a group of girls in the park, and is immediately caught by their freedom, their careless dress, their dangerous aura of abandon. Soon, Evie is in thrall to Suzanne, a mesmerizing older girl, and is drawn into the circle of a soon-to-be infamous cult and the man who is its charismatic leader. Hidden in the hills, their sprawling ranch is eerie and run down, but to Evie, it is exotic, thrilling, charged a place where she feels desperate to be accepted. As she spends more time away from her mother and the rhythms of her daily life, and as her obsession with Suzanne intensifies, Evie does not realize she is coming closer and closer to unthinkable violence.
Emma Cline's remarkable debut novel is gorgeously written and spellbinding, with razor-sharp precision and startling psychological insight. "The Girls" is a brilliant work of fiction.

A Marriage of Opposites by Alice Hoffman

Growing up on idyllic St. Thomas in the early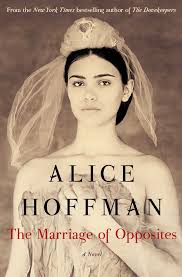 1800s, Rachel dreams of life in faraway Paris. Rachel's mother, a pillar of their small refugee community of Jews who escaped the Inquisition, has never forgiven her daughter for being a difficult girl who refuses to live by the rules. Growing up, Rachel's salvation is their maid Adelle's belief in her strengths, and her deep, life-long friendship with Jestine, Adelle's daughter. But Rachel's life is not her own. She is married off to a widower with three children to save her father's business. When her older husband dies suddenly and his handsome, much younger nephew, Frédérick, arrives from France to settle the estate, Rachel seizes her own life story, beginning a defiant, passionate love affair that sparks a scandal that affects all of her family, including her favorite son, who will become one of the greatest artists of France.

"A work of art" (Dallas Morning News), The Marriage of Opposites showcases the beloved, bestselling Alice Hoffman at the height of her considerable powers. "Her lush, seductive prose, and heart-pounding subject...make this latest skinny-dip in enchanted realism...the Platonic ideal of the beach read" (Slate.com). Once forgotten to history, the marriage of Rachel and Frédérick "will only renew your commitment to Hoffman's astonishing storytelling" (USA TODAY).
Eligible by Curtis Sittenfeld

This version of the Bennet family and Mr. Darcy is one that you have and haven't met before: Liz is a magazine writer in her late thirties who, like her yoga instructor older sister, Jane, lives in New York City. When their father has a health scare, they return to their childhood home in Cincinnati to help and discover that the sprawling Tudor they grew up in is crumbling and the family is in disarray.
Youngest sisters Kitty and Lydia are too busy with their CrossFit workouts and Paleo diets to get jobs. Mary, the middle sister, is earning her third online master's degree and barely leaves her room, except for those mysterious Tuesday-night outings she won't discuss. And Mrs. Bennet has one thing on her mind: how to marry off her daughters, especially as Jane's fortieth birthday fast approaches.
Enter Chip Bingley, a handsome new-in-town doctor who recently appeared on the juggernaut reality TV dating show "Eligible." At a Fourth of July barbecue, Chip takes an immediate interest in Jane, but Chip's friend neurosurgeon Fitzwilliam Darcy reveals himself to Liz to be much less charming. . . .
And yet, first impressions can be deceiving.

Miller's Valley by Anna Quindlen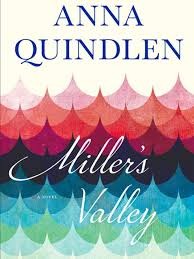 In a small town on the verge of big change, a young woman unearths deep secrets about her family and unexpected truths about herself. Filled with insights that are the hallmark of Anna Quindlen's bestsellers, "Miller's Valley" is an emotionally powerful story about a family you will never forget.

For generations the Millers have lived in Miller's Valley. Mimi Miller tells about her life with intimacy and honesty. As Mimi eavesdrops on her parents and quietly observes the people around her, she discovers more and more about the toxicity of family secrets, the dangers of gossip, the flaws of marriage, the inequalities of friendship and the risks of passion, loyalty, and love. Home, as Mimi begins to realize, can be a place where it's just as easy to feel lost as it is to feel content.

"Miller's Valley" is a masterly study of family, memory, loss, and, ultimately, discovery, of finding true identity and a new vision of home. As Mimi says, No one ever leaves the town where they grew up, even if they go. "Miller's Valley" reminds us that the place where you grew up can disappear, and the people in it too, but all will live on in your heart forever.

Swans of Fifth Avenue by Melanie Benjamin

Of all the glamorous stars of New York high society,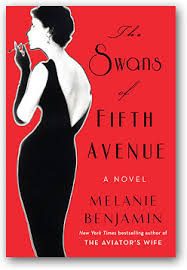 none blazes brighter than Babe Paley. Her flawless face regularly graces the pages of Vogue, and she is celebrated and adored for her ineffable style and exquisite taste, especially among her friends—the alluring socialite Swans Slim Keith, C. Z. Guest, Gloria Guinness, and Pamela Churchill. By all appearances, Babe has it all: money, beauty, glamour, jewels, influential friends, a prestigious husband, and gorgeous homes. But beneath this elegantly composed exterior dwells a passionate woman—a woman desperately longing for true love and connection.

Enter Truman Capote. This diminutive golden-haired genius with a larger-than-life personality explodes onto the scene, setting Babe and her circle of Swans aflutter. Through Babe, Truman gains an unlikely entrée into the enviable lives of Manhattan's elite, along with unparalleled access to the scandal and gossip of Babe's powerful circle. Sure of the loyalty of the man she calls "True Heart," Babe never imagines the destruction Truman will leave in his wake. But once a storyteller, always a storyteller—even when the stories aren't his to tell.

Check out more of the books that your neighbors are reading here and share your favorites in the comments section below.