Text and Style: New Salon Catering to Teens Opens in the Golden Horseshoe
Details

Category: Content
Published on

15 April 2014

Written by

Joanne Wallenstein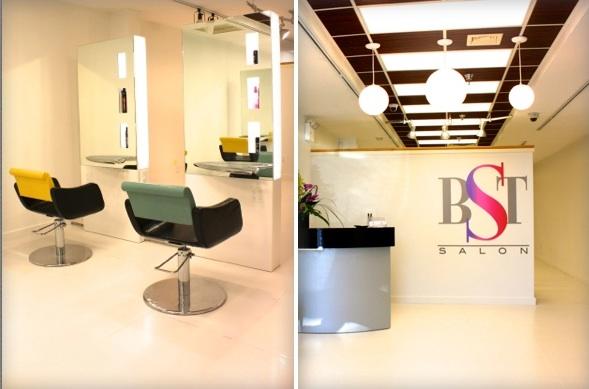 If you can't get your teen to put down their smartphone, here's a great place for you and your tech-savvy son or daughter. In additional to offering haircuts, blow-dries, hair treatments and manicures, BST is providing tech toys for customers (young and old) to use while they are in the stylist's chair. The one-of-a-kind hair and nail styling experience offers the professionalism and expertise of a Paul Mitchell salon with the sleekness, and forward thinking atmosphere of an Apple Store. The new 1,500 square foot space features a sleek, modern design with white crisp finishes.
The salon is an interactive hub for kids who tag along to their parents styling appointments giving them the chance to experience three flatscreen televisions, free Wifi access, business Pandora, photo booth style Instagram printing stations, and even Xbox; all in a spacious, highly-designed setting.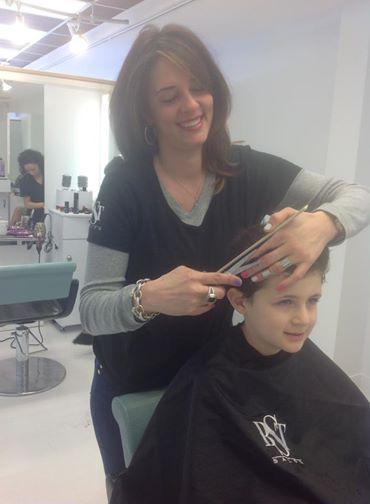 "When we started to look at the opportunity in the Salon business we found a real gap in the services that were offered to teens and pre teens," stated BST Owner and Scarsdale resident Merav Abbe. "I also saw the need on a personal level - my two teen age kids need a styling salon of their own without having to tag along to my appointments and there just aren't many suitable options. BST will offer teens and pre teens a truly customized salon experience - an oasis that provides premium services in an environment tailored to their passion and filling a gap in servicing this often overlooked demographic."
In addition to affording salon goers a level of tech friendliness unparalleled in any of today's traditional salons, BST uses top of the line and Moroccanoil products exclusively administered by a staff of up to eight stylists for in salon treatment, additional staff for at home service, as well as three nail styling technicians and cosmetic artists. BST Salon is available for parties, either in store, or in home further adding to the first class pampering and personalized experience that defines the brand.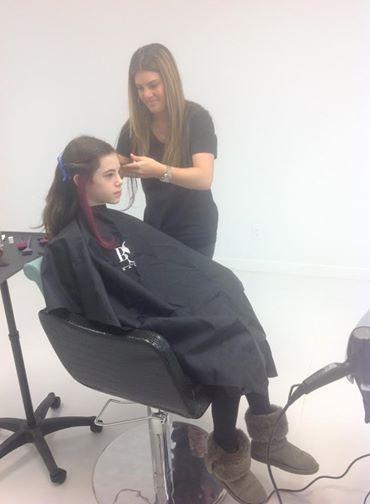 BST is located in the Golden Horseshoe Shopping Center at 1128 Wilmot Road, Scarsdale, NY. For party inquiries, appointments, pricing information and more call 914-472-0400 or visit www.bstsalon.com.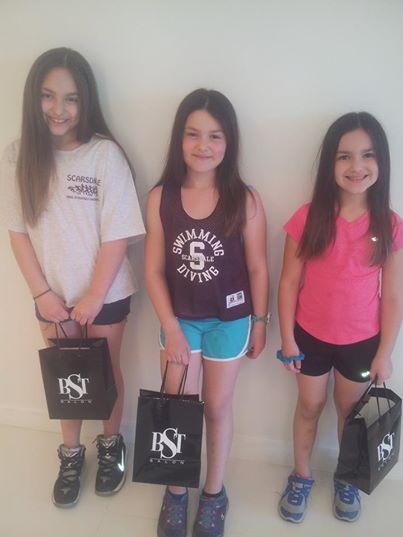 Arrested and Harassed: Scarsdale Police Report
Details

Category: Today's News
Published on

16 April 2014

Written by

Joanne Wallenstein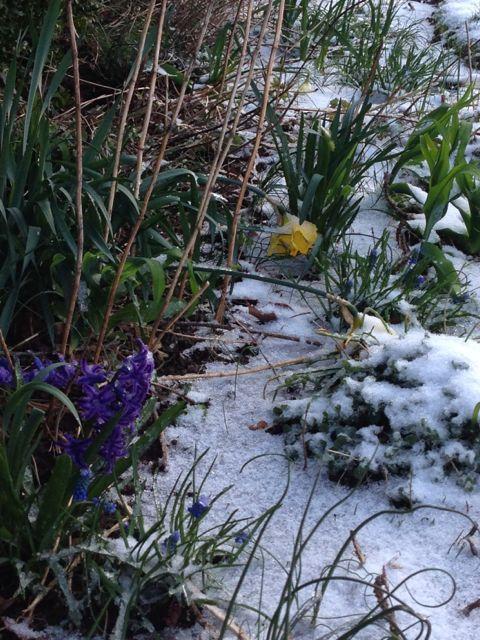 While many celebrated the advent of spring at Passover Seders this week, Mother Nature had ideas of her own. Scarsdale woke up on Wednesday morning to find a dusting of snow on spring flowers. Here's what the police reported this week:
Arrested: Ike Okoli, age 26, of Lockwood Road continued to have problems this week when he was arrested for making a false report to the police and criminal contempt. The arrest involved events that occurred between 12/12 and 4/14. Most recently, on March 13, Okoli said that that his neighbor's son beat him with a bat and punched him in the face at 5:50 pm that day. However in the course of telling police what happened, he changed his story, first saying it happened that day, then saying it happened a week ago. Police knocked on the neighbor's door and found that the son had not been home since early in the morning. The incident appeared to be unfounded.
Harassed: At 2 am on April 7 a 23 year-old Madison Road woman said that she had ben harassed on Facebook by a 21 year-old young woman from Scarsdale who threatened to "break her (the victim's) neck if she continued to talk to her boyfriend, and said she would "smash the victim's windshield with a crowbar." The victim shared recordings of the phone calls and screen shots of the postings on Facebook with the police. The victim did not wish to press charges. The victim was contacted again at 11 am that morning before police were able to contact the woman who was making the threats.
Found: Two money grams valued at $250 and $200 were found on East Parkway on April 7 and turned over to the police. Later in the afternoon the owner of the money grams came to police headquarters to claim them.
A BMW car key, found on East Parkway, was turned over to police on April 8. They contacted the BMW dealer who was able to identify the owner of the keys and police contacted the woman to come in to retrieve her keys.
Vandalism: A Mamaroneck Road woman reported that someone broke into her 2014 Mercedes while it was parked in her driveway overnight on April 7-8 and stole several items including two pair of sunglasses, each valued at $400, a wallet, a bottle of Don Julio tequila, $120 in cash and three credit cards. The car was unlocked when it was entered and was not damaged.
Theft: A 14 year-old boy who attends Scarsdale High School said that a pair of Beats Studio Headphones valued at $290 and his keys were stolen from his back pack which he left in the locker room during his gym class on April 9. When he returned an hour later the items were gone.
Stolen Bike: A Tuckahoe man reported that his Lamborghini bicycle, valued at $250 was stolen from the bike rack on Depot Place around 3 pm on April 12. The bike lock was cut and the bike was gone.
Dirty Water: Police received several calls about dirty water coming from the pipes on April 7. Residents were advised that the water department was flushing out the pipes which sometimes causes the water to be discolored.
Damage: A rock thrown over a backyard fence on Dobbs Terrace damaged the rear sliding door of a home on Brewster Road on April 12. Neighbors agreed to settle the matter privately.
A car parked in the parking lot next to Dean Field was damaged on April 7 when a baseball went through the car window and broke it.
A deliveryman backed his truck into a lamppost on Depot Place at 4 am on April 10. The driver made his delivery, attempted to move the lamppost and left the scene.
Dispute: The ex-husband of a Dickel Road woman called police on 4-13 when he could not get his car back from his son who had borrowed it. Police arrived and the son turned over the car.
Identity Theft: On April 8 a Sylvan Lane woman reported that someone had filed a fraudulent tax return using her identity.
Too big! A Herkimer Road man came to police headquarters on April 9 to tell police that he is concerned about homes
that are being built on his street. He said that the "size of these homes is changing the old neighborhood," and that he and his neighbors wanted the police to be aware of this. Police told him to contact the building department.
No Ice Cream: A member of the Scarsdale Sustainability Committee reported that an ice cream truck that was idling at the Greenacres School at 3:15 on the afternoon of 4/11. The driver of the truck was advised that the truck was not permitted to park within 100' of the school for more than three minutes within 1 hour of dismissal time. So much for ice cream!
Overweight: Police stopped a truck that was hauling black top material on the Post Road on the afternoon of April 9 because the material was not covered as required by law. Police then determined that the truck was overloaded and took it to the sanitation department where it was weighed and found to be 5,600 lbs. overweight. The truck company was given multiple summons' for operating an overweight truck, not covering the cargo and an improper permit.
Unregistered Drivers: Several people were stopped and arrested for driving with suspended registrations this week. Police stopped Audrey Loveridge, age 57 of the Bronx, Timothy Doyle, age 57 of Scarsdale and Antonino Cannavo, age 53 of Yonkers for driving unregistered vehicles. Their cars were towed and they were issued summons.

This police report is sponsored by Scarsdale Security who does more than just security. Contact them about remote video for your home or business. Call 914-722-2200 or visit their website.
How the Millenial Generation is Shaping Our World
Details

Category: Events
Published on

16 April 2014

Written by

Joanne Wallenstein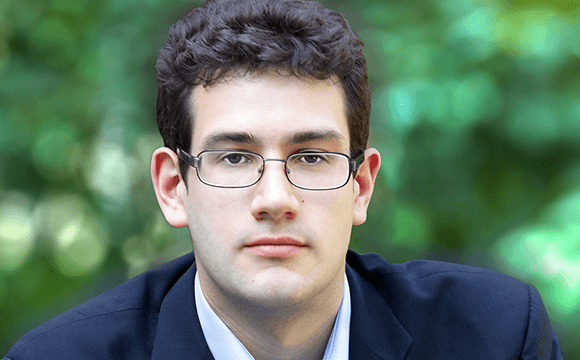 On May 9, 2014 David Burstein, 25, the CEO and Co-Founder of Run for America, a movement bringing the rising generation of talent into our political system and mobilizing political leaders to start solving the world's biggest problems, will speak at the Scarsdale League of Women Voters Annual Spring Luncheon.
Burstein is the author of Fast Future: How the Millennial Generation is Shaping Our World, which explains how today's young adults are becoming the most powerful change agents in modern history. David will speak on Millenniums, the largest generation in history, their rise, their power, what makes them different, and how and why they are changing everything; from our biggest institutions to the way we love.
David is the former Executive Director of Generation18, a nonpartisan young voter engagement organization that grew out of the documentary film, 18 in '08, which he directed and produced about young voters in the 2008 election. For his work, David received a 2009 DoSomething Award. David's 2012 follow-up film, Up to Us, produced with OurTime.org and Comcast, focused on the optimism and resilience of the Millennial Generation in the face of the economic crisis and their continued desire to vote and participate in public service.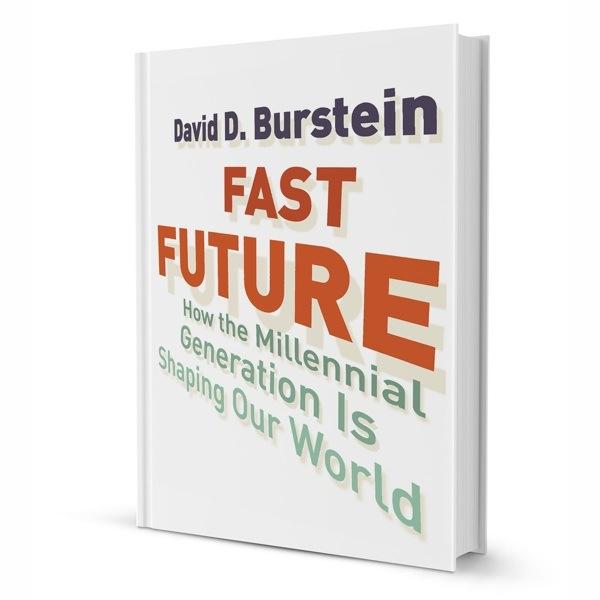 David has appeared on CNN, FOX News, MSNBC, NPR, ABC Evening News, and C-SPAN, and in The New York Times, USA Today, The Boston Globe, Politico, Salon, The Huffington Post, and many others. David is a contributor to Fast Company, and he is the Founding Co-Director of the Bluhm/Helfand Social Innovation Fellowship @ Chicago Ideas Week, which helps outstanding young social entrepreneurs grow their impact. He serves on the advisory boards of Watson University, The Civic Life Project, and The Westport Youth Film Festival. He is a graduate of NYU's Gallatin School of Individualized Study.
The public is invited to the Scarsdale League's annual spring luncheon which will follow the League's annual meeting, to be held at the Scarsdale Golf Club on May 9, 2014, at noon. Admission is $40 ($45 at the door), High School and college students discounted to $20. Please RSVP by May 6 to: Anne Lyons, 82 Greenacres Avenue, Scarsdale, NY 10583 or online at lwvs.org., Event Tickets. Questions: please contact Anne Lyons, aulyons@gmail.com.
Remembering Karl Erik Peterson
Details

Category: Today's News
Published on

10 April 2014

Written by

Joanne Wallenstein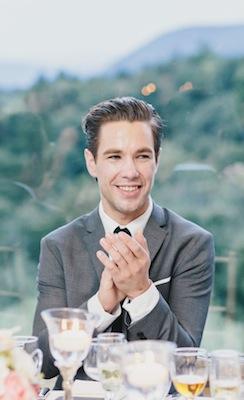 Karl Erik Peterson, 29, of Scarsdale, died in the early morning hours of April 9. Born May 23, 1984, Mr. Peterson, known as Erik, was the son of Lyn Peterson and Karl Friberg of Park Road. He was the brother of Anne-Marie, Kris and P.F. Peterson.
A 2002 graduate of Scarsdale High School, he attended Syracuse University where he studied design, Mr. Peterson was the art director at Motif Designs in Mamaroneck, his parents' furniture and home design firm.
He was also a talented designer, sculptor, painter and musician. He was lyricist and lead vocalist in a number of bands. His first band, Rothko, performed at small venues in Manhattan and Brooklyn. The band also helped to raise money for those displaced by Hurricane Katrina.
Erik had a keen sense of design and loved finding old objects to work into his interiors. He also had a tender heart. Once, while conducting a search on Craigslist, he came across a listing for a free dog. He adopted the dog, a huge Great Pyrenees mix, who he named Goliath and loved tremendously.
Mr. Peterson was also an avid skier who loved his family's trips to ski in Deer Valley, Utah. His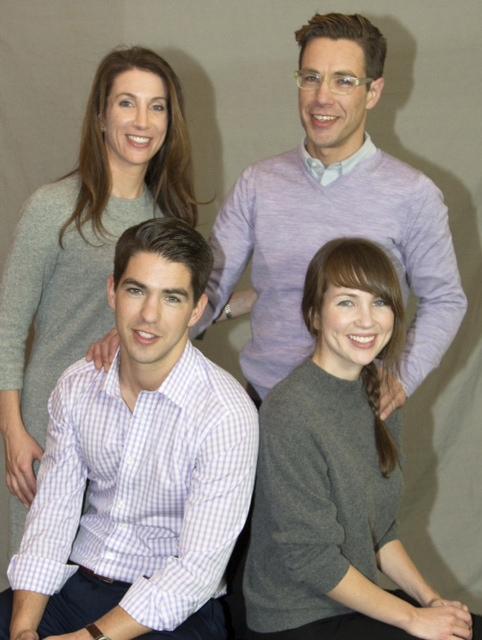 sister Anne-Marie recalled a "wonderful" family vacation in February to Park City. "He was the sweetest, gentlest person I knew," Ms. Peterson said. "I have two girls. My oldest one loved playing music with him. He opened up for them and he was always available for them."
His friend Andrew Lichtenberg said, "Growing up with Erik was always exciting. He had an energy that attracted people to him. They could tell, even from afar, that he was an intensely creative and passionate person worth knowing. He pursued his passions, from music and art to skateboarding and skiing, with impressive vigor. Those of us close to Erik witnessed his passion regularly. His family's home was like a second home to us. Following Erik's lead, we felt comfortable exploring ourselves there. We could nearly simultaneously be rebellious teenagers playing music in his attic and suburban kids barbecuing with his family. Growing up with Erik shaped who I am today. I am proud I knew him. While Erik was passionate, he also had a great sense of humor."
"He has left a hole in our hearts and lives and a void that will never be filled," his family said. Read more here.

Donations in Mr. Peterson's memory may be made to JDRF, Juvenile Diabetes Research. Erik was diagnosed with diabetes at age 9. Alternatively, donations may be made to the Dave Nee Foundation. The foundation seeks to eliminate the stigma associated with depression and suicide by promoting and encouraging the diagnosis and treatment of depression among young adults. Checks can be mailed to Dave Nee Foundation, c/o Rachael Barrett, 9412 Fort Hamilton Parkway, Brooklyn, NY 11209 or donations can be made online here:

A service for Mr. Peterson will be held at the family home this weekend. For information, contact Anne-Marie Peterson at amer.peterson@gmail.com. The family asks that you please share your memories of Erik; music, pictures, and stories, by sending them to remembering.erikino@gmail.com.

You Know You're a Scarsdalian If...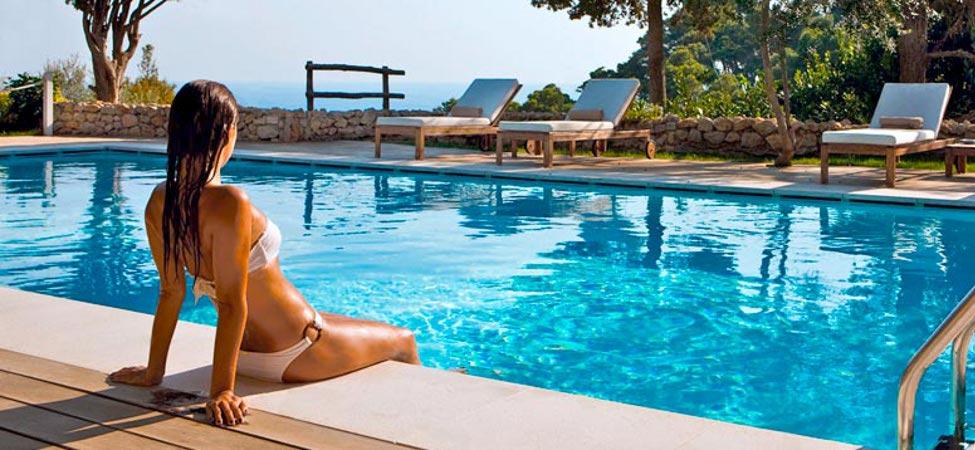 Columnist Deborah Skolnik is out of town this week, but even down south she's got Scarsdale on the brain. Skolnik says, "Sitting here poolside, trying to enjoy the hibiscus flowers and instead wondering whether my daffodils are blooming at home, made me realize that you can take the girl out of Scarsdale, but can't take the Scarsdale out of the girl. Which made me think you might enjoy this item...
YOU KNOW YOU'RE A SCARSDALIAN IF...
* You understand that the best stuff in life is free, but spend hundreds of dollars at Great Stuff every season.
* You spend summer days burning off 500 calories in the town pool in an attempt to lose weight, then consuming a 600-calorie Tornado Wrap at the snack bar.
* When someone in your office shouts out, "What does 'WRT' stand for?" You shout back, "Westchester Reform Temple!" before realizing the correct answer is probably "With Regards To."
* The phrase 'million-dollar home' brings to mind a 50-year-old, 3-bedroom ranch with avocado-green appliances, rather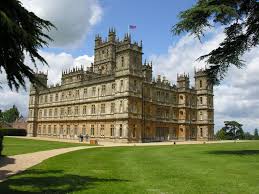 than Downton Abbey.
* Actually, though, you heard that that ranch house just got assessed for $1.7 million.
* You pity helicopter parents. They can't afford a hovercraft?
* You care, you really do, about Democratic and Republican platforms, but you care just a little more about platform tennis.
* When you hear someone mention The Homestead Act, you think of angry people sulking in luxury apartments rather than hearty 19th-century settlers plowing 40 rocky acres in Idaho.
* You've visited Salzburg and sampled Italian Village delights in a single day, without spending a dime on airfare.
* You know that being on the right track means working hard, being honest, keeping your goals in sight. Oh yeah, and running super fast up and over a covered bridge when Metro North gives you 30 seconds' warning that the city-bound train is coming in on the White-Plains-bound side.
Greenacres resident Deborah Skolnik is the mother of two and cops to doing at least 50% of the stuff listed here.
Retiring School Superintendent Dr. Michael McGill to be Honored at Three Events
Details

Category: Schools
Published on

15 April 2014

Written by

Joanne Wallenstein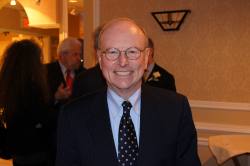 Three community-wide events have been scheduled to honor Dr. Michael McGill who will retire as Superintendent of Scarsdale Schools at the end of the school year. McGill has been in Scarsdale since 1998 and championed a curriculum emphasizing creative and critical thinking skills at all grade levels. During his tenure, the district celebrated it 225th anniversary, advocated against state mandated testing and teacher evaluation, added Mandarin courses at the high school, moved from an AP curriculum to "Advanced Track" courses and founded the nationally-recognized Center for Innovation.
Dr. McGill both maintained and enriched the Scarsdale educational program and touched the lives of thousands of students, teachers and parents. A farewell committee has announced three community-wide events to be held in his honor:
A Day of Service will be held Saturday, May 17, from 9-11am. Volunteers from Scarsdale will join with the Bronx River Conservancy to pitch in for the parks, by collecting litter and removing vines and knotweed. Trash bags, gloves, loppers and reachers will be provided. Volunteers should bring a water bottle and wear work gloves, sunglasses, a hat, long sleeve shirt and pants. The location to meet will be announced. For further information, email Pam Fuehrer at pfuehrer3@gmail.com
A Farewell Dinner in McGill's honor is planned for Thursday June 12 at Shenorock Shore Club in Rye at 6:30 pm. The fee for the dinner is $90 per person and checks can be mailed to:
Jackie Irwin
51 Drake Road
Scarsdale, NY 10583 or you can order online by clicking here:
A Reception for Dr. McGill will be held in the courtyard and breezeway of Scarsdale High School on Wednesday June 18 from 3:30 – 5:30 pm.