School Lunch Program Debuts to Mixed Reviews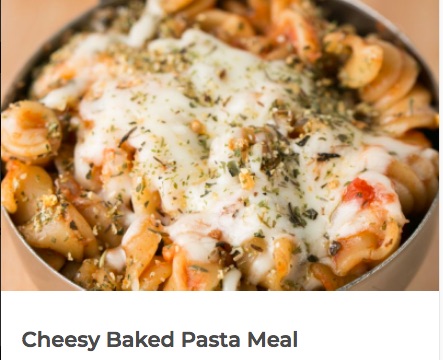 Despite months of planning, collaboration with parents and teachers and the best of intentions, the Scarsdale School administration found themselves on the defensive at a Board of Education meeting on 9/17 about a new district-wide lunch program that recently launched.
Last year, the district announced that they would take over "Lunch in Hand." the elementary school lunch program formerly run by the PTA's. The PTA selections were popular with the kids and some parents were skeptical about the change. However, the Superintendent indicated that state regulations required that food service be run by the district.
The new program is self-funded and run by Chartwells, an outside company who employs the cooks and staff who run the program. Chartwells was already on board in Scarsdale where they ran food service in several district schools that have their own kitchens. But this year they were tasked with expanding hot and cold food service to four elementary schools without kitchens.
Meals are cooked in the kitchen at the high school and transported to the elementary schools. There is a choice of hot lunch or on-the-go bistro lunches. The cost of the meals is $5.50 per day. Plates, wrapping and utensils are all recyclable – or compostable -- which complies with the district's sustainability goals -- but drives up costs.
Parents use a software application called Nutrislice to order for up to eight weeks of lunches. The software displays the nutritional content of the meals, including fat, carbs, fiber, calories and sodium. The program allows parents to indicate any allergies to prevent orders which contain those ingredients.
At the school board meeting on September 17, Dr. Hagerman announced that the new Executive Chef for the program resigned suddenly this weekend. The district's school lunch manager has also retired. He explained that both departures caused challenges for the fledgling program.
In response to complaints about the lunch prices, which are higher than last year, Hagerman said that it takes more staff to run this program and that the prices reflect district goals for "wellness and sustainability." He said they are using better ingredients like high quality deli meats. Assistant Superintendent Stuart Mattey explained that some neighboring districts have lunch subsidies for qualified students, while Scarsdale does not receive that funding.
Mattey announced that Monday 9-17 was the first day of the new program at Fox Meadow and Greenacres School, where 275 students were served lemon chicken and green beans and gave the meal a thumbs up. He explained that new equipment including food warmers and heaters were ordered and called the program "an enormous logistical undertaking."
He said Chef Mike's resignation was "disappointing" but said that Chartwells had sent in a chef from a school district in New Jersey to fill in. A new chef, sous chef and dietician will be hired by Chartwells.
To complaints about the food ordering snags, he said, "Nutrislice had some technical issues," that are being addressed.
A few parents attended the meeting to convey their concerns. Jane Martin of Clarence Road asked, "Why is it more expensive than towns like Rye… we are almost twice as much. What about more choices for kids with dietary restrictions, such as vegan or dairy free. Kids are left with a tossed salad because they don't eat meat. There must be things we can offer."
A Fox Meadow mom came on behalf of many who were at the school picnic. She said parents were concerned about the price as well as the nutritional content of the meals. She said the meals were high in calories and had more sodium than a MacDonald's "Happy Meal."
Parents who commented online were also unhappy with the price and asked why last year lunch was $4.25 per meal at Quaker Ridge and is now $5.50. They complained that with just one hot lunch choice, options were not available for kids who didn't like that meal. Other felt that the menus were too sophisticated for young children. One mom said, "My son loved pizza day. Now that's gone. I wish they had left well enough alone."

There also appeared to be limited flexibility on Nutrislice, which did not for example allow a parent to add the choice of yogurt to the hot meal selection. Still others complained that ordering one meal at a time on the app was time consuming and frustrating.

The program is only weeks old and the district promised to reply to parent emails, address concerns and post an FAQ online to answer some of the many questions that have been raised.
At the end of the meeting, Mattey provided some pricing from Rye Schools but said a direct comparison cannot be made bewteen the two districts as Rye's prices are not for entire meals and are not served on compostable materials. He said, "At Rye High School, lunch prices vary from $4.50 to $6.00 for sandwiches. Entrees start at $3.50 but they do not use compostable supplies or utensils. At Rye Middle School, a deli sandwich is $5.00 with $4.50 for hot lunch items."
Until the kinks are ironed out, some parents are resigned to going back to packing lunches.
Add a comment
New Additions Open at Edgewood and Heathcote Elementary Schools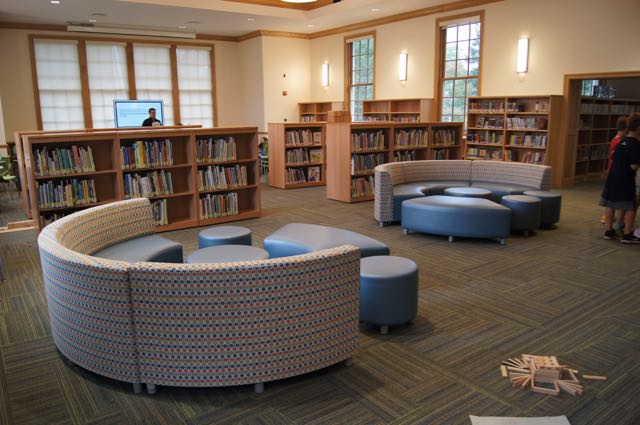 Edgewood and Heathcote Elementary School staffers and students returned to school last week to find some beautiful new spaces completed and ready to use.

At Edgewood, a new wing with a library and tech studio are now open and we found a few classes involved in hands on learning in the new space. The new wing includes three rooms where we found a fifth grade class learning about responsible use of the internet, with instruction from Technology Teacher Paul Tomizawa. Another class was exploring the books in the library and reading in the story circle with School Librarian Allison Turner. Earlier in the day students designed settings for scenes from their own stories and then built the sets using Keva blocks.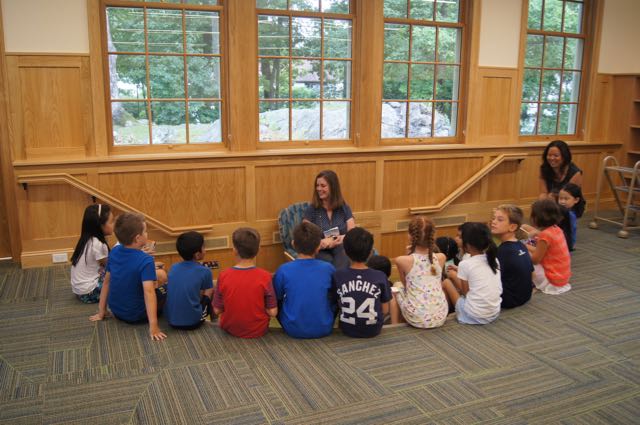 Julie Huang's 3rd graders enjoy a story with librarian Allison TurnerTurner explained that the vast new space is air conditioned, and during the heat wave last week it accommodated three classes at a time. The new building fits seamlessly into the school site and includes handicapped ramps and retaining walls that integrate nicely with the existing school.
Also completed as part of this project is a new office with a security window where the staff can monitor those entering and existing the school. This work, which included 3,731 square feet of renovated and added space, was funded with $3,560,000 from the 2014 School Bond and designed by former district architects KG&D.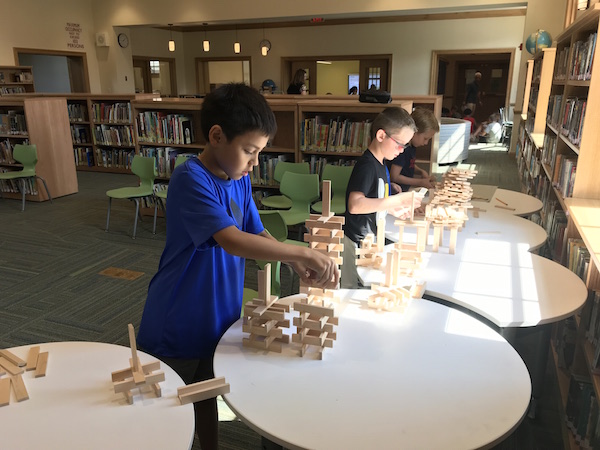 Edgewood fourth graders working collaboratively to construct a cityscape complete with skyscrapers and bridges that span and connect their workspaces. Photo credit: Paul Tomizawa.

Heathcote Principal Maria Stiles could not be more thrilled with the new multipurpose space, small group instruction rooms and entry area now open at the school. She showed us how this new room can accommodate six to seven classes at lunchtime, freeing up the gym for physical education. A new kitchen will be used when the lunch program begins on September 24th. The new interior entry with large glass windows is a great place for children to wait to be picked up, shielded from the elements. This new wing can be closed off from the rest of the school to allow community groups to use the rooms at night without accessing the school.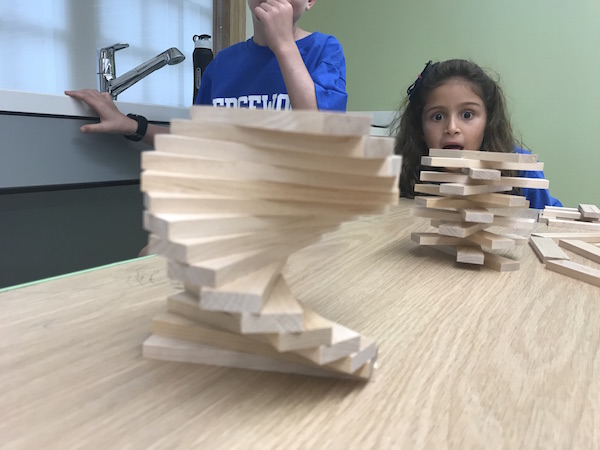 Keva planks are sturdy, lightweight, and flexible enough to conform to the artist's imagination, which can be a pretty cool sight to reflect on. Kids are sometimes astonished by their own imaginations. Photo Credit Paul Tomizawa.She added that the air conditioning was really appreciated during the first week of school. Stiles praised the architects for great planning and attention to detail and also credited the landscape architects for their plantings around the new wing. This work, which includes 3,977 square feet of renovated and added space was funded with $3,387,000 from the 2014 School Bond and designed by former district architects KG&D.
Ribbon cutting ceremonies for the two new facilities are planned for October, 2018.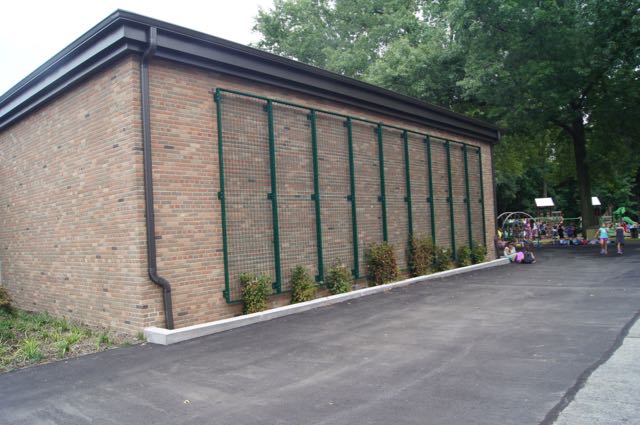 A greenwall for climbing hydrangeas at Heathcote School.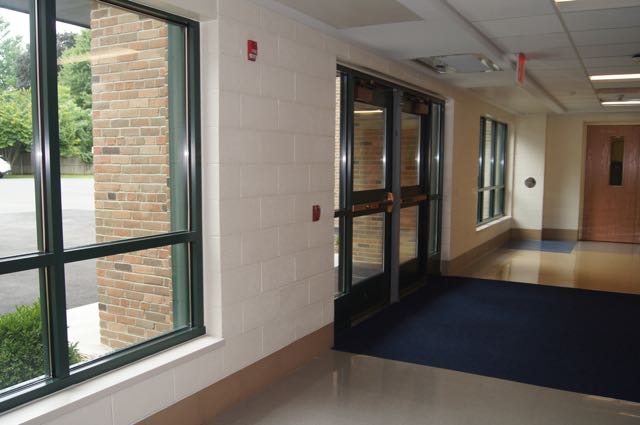 A new entry at the back of the school will protect kids from the elements during drop off and pick up.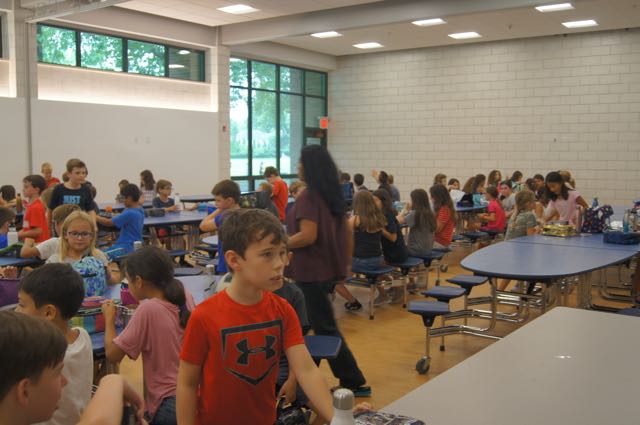 Lunch time in the new multi-purpose room at Heathcote Elementary School.
Add a comment
Back to School Guide Fall 2018: Programs, Activities, Classes and More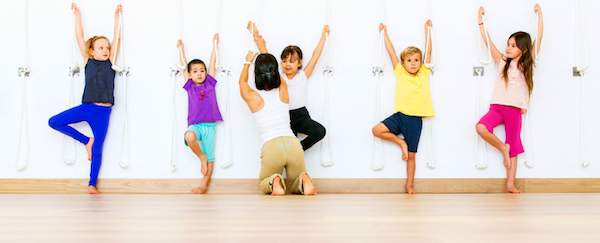 Each summer seems to fly by more quickly – and this one is already drawing to a close. Now that summer camp is over, it's time to consider the fall schedule: everything from pre-schools for this year and next to activities for toddlers, tweens and teens and even programming to enrich yourself at the Scarsdale Adult School. Find sports, STEAM, music, art, religious school and more – all close to home.
Check out these programs for locals:
JCC of Mid-Westchester
Education at the JCC of Mid-Westchester: Feeding the Minds and Bodies. Pre-school learners all benefit from the full service nursery schools, fitness and sports facilities and professional teaching staff throughout the JCC. A year round indoor pool, fitness programs, arts programs and special needs programs.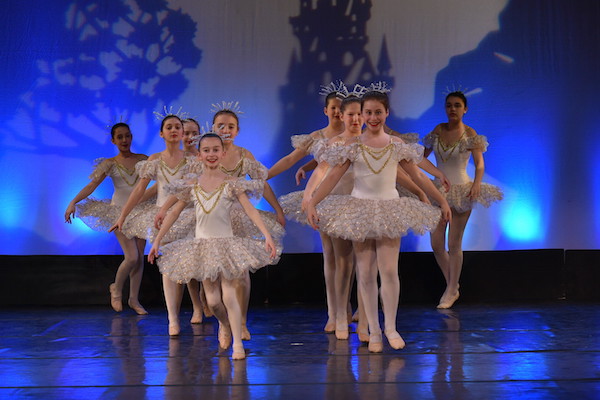 All under one roof! Early drop off late pick up available. The JCC's Summer Art Center (SAC), a one of a kind program that provides a non-competitive, nurturing and flexible environment for all children with a passion for the Arts, continues throughout the year! Classes are all taught by professional artists and teachers and offers high quality instruction in Fine Arts, Dance, Theatre and Music. The Dance School provides extensive programs for pre-schoolers, teens, and adults. The Academic Center offers everything you need to prepare your kids for college entrance. One of the best things about having more than 250 programs for the whole family is that we can offer discounts to our members and patrons. For example, Nursery school families get significant discounts on the fitness packages, camps, and even pre-registration priority for programs that sell out like gymnastics. NEW this year is a pre-K Spanish immersion class! Contact the JCC for more information or to schedule a tour: 914-472-3300, www.jccmw.org.
The JCC STEAM program returns with favorite classes including Intro to Robotics/Scratch Jr.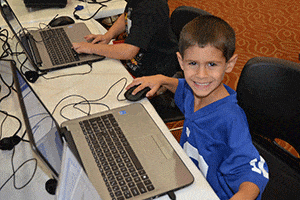 for grades K-2, Robotics and Coding for grades 3-6, STEAM Lab for grades 2-3, STEAM Challenge Workshop for grades 4- 6, Discovering STEAM for Grades K-1, Engineering Building & Design/3D Printing Jr. for grades K-2 and Introduction to 3D Printing and Design for grades 3-5. Also ask about our Robotics and Jr. Robotics teams where participants work together to design and build a number of increasingly complex robots Register early at jccmw.org. We are also adding STEAM birthday parties for your child at the JCC of Mid Westchester.
House of Sports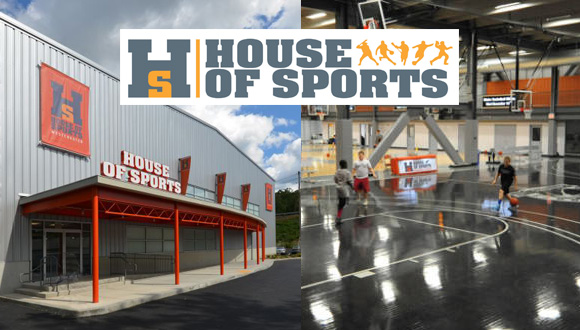 House of Sports is a 100,000 square foot state-of-the-art sports and entertainment facility located in Ardsley. The facility offers a wide variety of sports programming options for athletes of all ages. House of Sports offerings include Learn to Play classes for children ages 2 to 7, sports training, leagues and teams for athletes 8 years old through High School and fitness classes and leagues for adults. We also offer a range of Open Play and rental options for basketball courts and turf fields. Visit us online for more information at www.houseofsportsny.com. Or contact us via email at: info@houseofsportsny.com, or (914) 479-5419 for more information.
Maroon and White

Maroon and White is the Scarsdale parent organization supporting interscholastic athletics, physical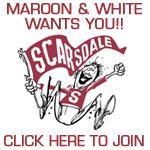 education, and health at the high school. All Scarsdale families are welcome as members and can join through our website, www.maroonandwhite.org. We regularly raise funds through membership, from the sale of Raider raider rootermerchandise and spiritwear, and from family and business ads in the M&W SHS Sports Journal. We are presently accepting ads through our website or by emailing Jennifer Glantz at sportsjournal@maroonandwhite.org. Ads placed by October 20, 2018 will appear in all three printings of the Journal (i.e., Fall, Winter, and Spring). Please come out and support our fall athletes. The schedule of games and matches is available on our website.
The Music Conservatory of Westchester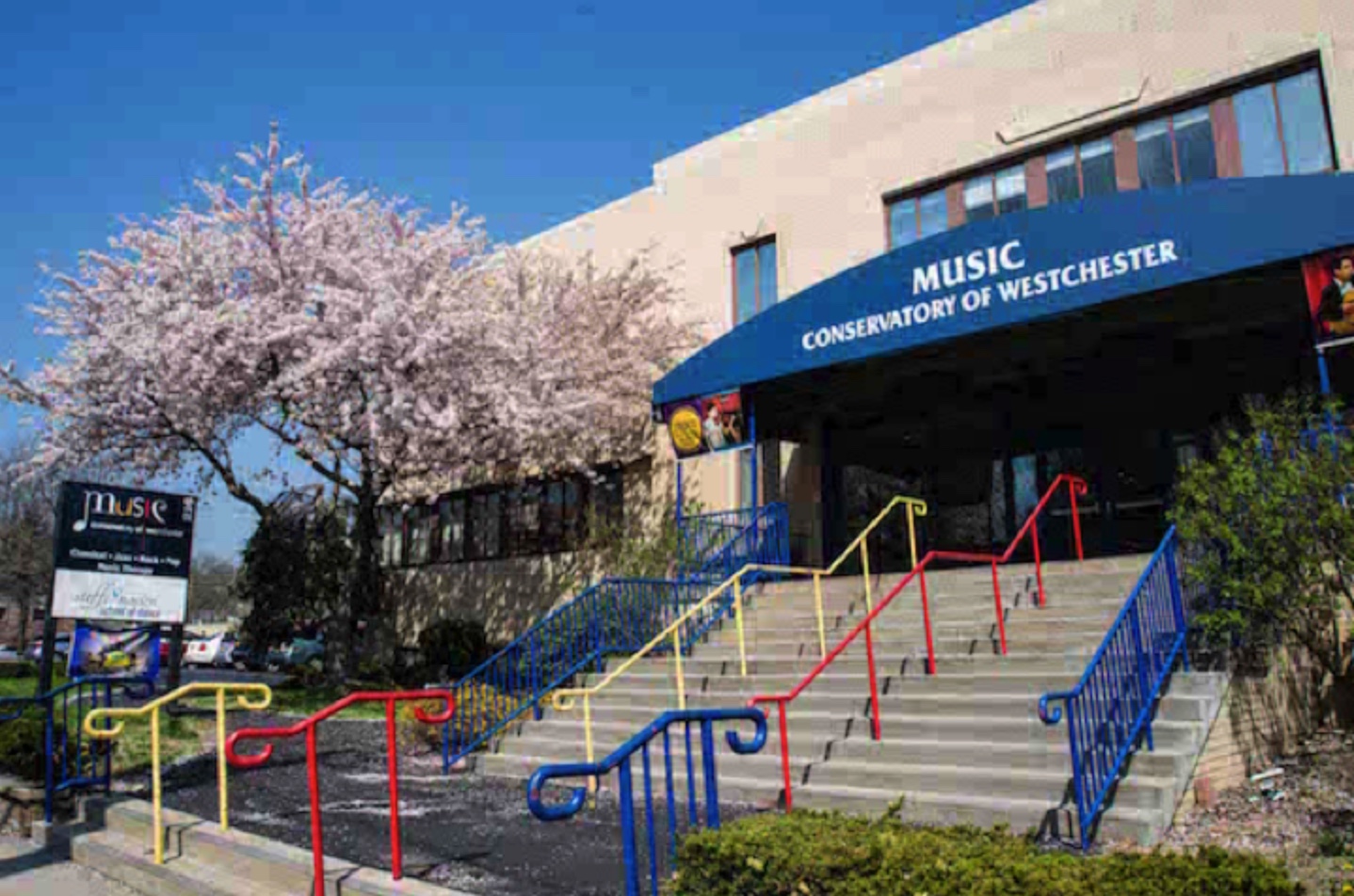 The Music Conservatory of Westchester, voted Best of Westchester's 'Best Music School' for two consecutive years (2017 and 2018), invites prospective students and their families to attend and participate in its Open Houses introducing its updated roster of classes on September 4th, 15th, 17th & 22nd! Explore music classes that appeal to toddlers, children, teens, and adults – open for registration now. A new elementary group guitar curriculum for students as young as age 4 imparts the musical foundations to pursue more advanced studies in classical, rock, Latin, or jazz guitar, and prepares them to join a variety of bands and ensembles. On Saturdays and Sundays, a new sequential First Notes curriculum will start musical exploration at age 3 months. Parents will see their children engaged in fun learning activities, gaining new skills at each level. The curriculum will seamlessly progress to our Music Skills and Suzuki Program. Starting in the upper elementary grades, the Conservatory prepares students for NYSSMA auditions, music competitions, performing in school ensembles and productions, and gearing up for college. For advanced high school students, the Conservatory offers an Honors Program with a pre-college curriculum. Graduation from the Honors Program is a highly-regarded component of students' college applications, regardless of their future career plans. The Music Conservatory has also developed unique programming just for adults ages 18 through 80+. In addition to private lessons, group piano and guitar classes, piano partners, women's vocal ensemble and chamber ensembles create a fun, social atmosphere for adult music students to learn and master their instruments. Music Conservatory of Westchester, 216 Central Avenue, White Plains, NY 10606, info@musiced.org, www.musicconservatory.org.

Scarsdale Youth Soccer Club

The Scarsdale Youth Soccer Club ("SYSC") is a non-profit organization administered by Scarsdale parents. SYSC in conjunction with our professional coaching partner, ATSC, organizes and coaches boys' and girls' soccer teams to play in travel soccer leagues and tournaments in the Westchester and NYC area. SYSC fields travel soccer teams from U8 - U14. In general, the club fields around 40 teams each year between girls' and boys' teams. These teams are registered in the Westchester Youth Soccer League ("WYSL"). The WYSL is a league that is part of both the US Club Soccer and the United States Youth Soccer Association ("USYSA"). More information about SYSC can be found at www.scarsdalesoccer.net.
Starlight Starbright Music

Right here in Scarsdale – Starlight Starbright Music offers Music Together®, the international early childhood music and movement program for children from birth through age 5—and the grownups who love them®. In addition to our Babies (0-6 months) and Mixed-Age (0-5 years) classes, we offer Uke U., a parent-child beginner ukulele class for 3- to 6-year-olds (not a Music Together offering) and private guitar and ukulele lessons for 6- to 10-year-olds. For information about classes and free demos, please visit www.slsbmusic.com or call (914) 924-0995. 78 Garth Road, Scarsdale, NY 10583.

Steffi Nossen School of Dance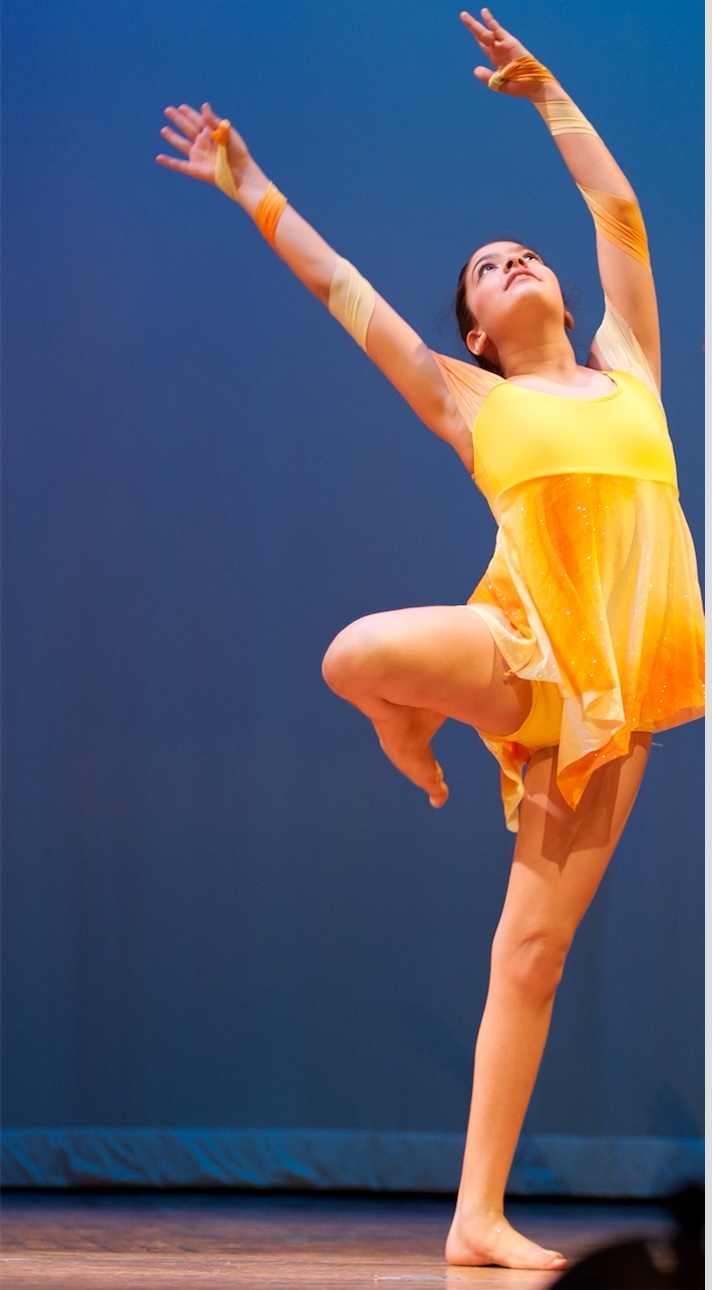 Celebrate the joy of dance at the Steffi Nossen School of Dance Open House, Saturday, September 15th, 10:00 am-2:00 pm. Sample classes, plan your dance year with faculty and student ambassadors, purchase dancewear, and enjoy light refreshments in our White Plains studios at the Music Conservatory of Westchester at 216 Central Avenue. Try all level and age appropriate classes during Free Week of Dance October 15 –20. We welcome both new and familiar faces for an exciting year of dance; we have a class for you!
We offer classes for dancers of all abilities. Through the discipline and joy of dance in a nurturing environment, students develop grace and fitness, build confidence and poise, and experience the creative process. We offer classes from Dancing Tots to a Pre-Professional Program for tweens and teens. Dancing Tots for 1 – 3 year olds and parent/caregiver, is a fun-filled opportunity for youngest dancers to express themselves through movement while working on balance and coordination. Pre-schoolers chose from Creative Movement, Tap-Ballet Combo, and an energy-filled Boy's Movement. Core Programs in Modern, Ballet, Jazz, Tap and Hip-Hop, a Pre-professional Program and Moving Wheels and Heels – adaptive classes for dancers with disabilities - something for everyone who wants to dance. Visit our website, www.steffinossen.org or contact us at info@steffinossen.org or (914) 328-1900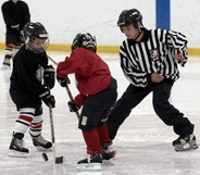 Westchester Skating Academy
Westchester Skating Academy is a year-round, twin-rink ice skating Learn to Skate facility offering recreational, hockey, and figure skating for all ages and abilities. WSA programs include public skating, learn-to-skate classes, group events, birthday parties, summer/holiday camps and clinics, adult and youth hockey leagues and instruction, and much more. Visit us online for more information at www.skatewsa.com. Or contact us via email at: skateinfo@skatewsa.com, or (914) 347-8232 for more information.
Nursery Schools:

Congregation Kol Ami
The Early Childhood Program at Congregation Kol Ami is dedicated to providing a comprehensive and developmentally appropriate curriculum teaching and modeling Jewish values.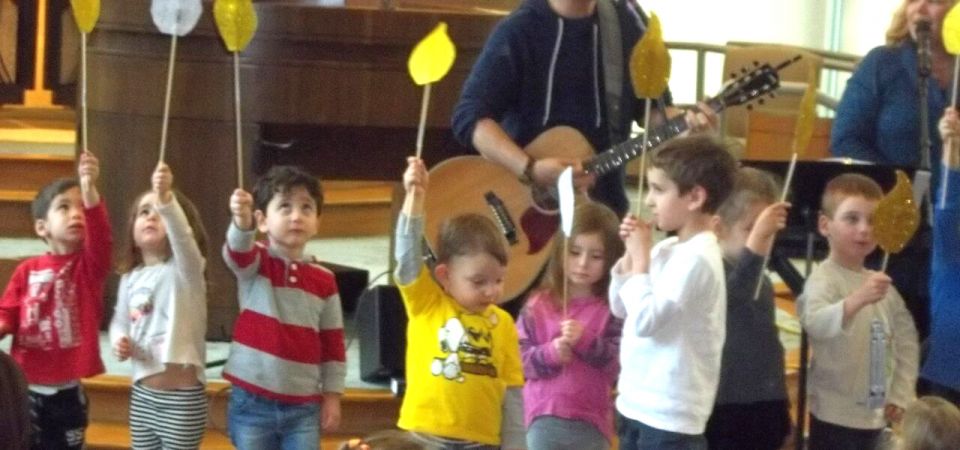 We believe that children learn best through experiential play and provide for these rich experiences within warm, accepting, and nurturing surroundings. All of our Head Teachers have Masters Degrees in Early Childhood or N-6 or related educational fields. We offer a wide range of programs for children (from 1 to 5 years old) and their families. Our A Step Ahead! program for Fall 5 year olds provides full day Pre-K learning. For more information, contact: Nan Blank, ECP Director at nanblank@nykolami.org or call her 914-949-4717 x107.
Scarsdale Congregational Church Nursery School
The Scarsdale Congregational Church Nursery School (SCCNS) has a long tradition of nurturing the hearts and minds of children in the Scarsdale community for more than 50 years. We are a play-based,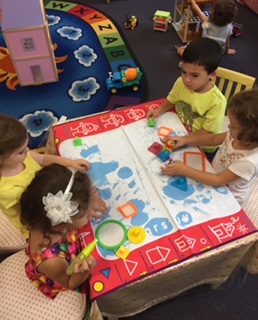 non-sectarian preschool whose goal is to promote social development, instill a desire to learn, encourage verbal expression and improve coordination and motor skills. Our safe, diverse and nurturing classrooms are located in a bright, ground-floor building on the grounds of the Scarsdale Congregational Church, within walking distance of Scarsdale Village. As wfoster young children's growth, we are committed to building a strong sense of community between parents, teachers and children. Registration for the 2019-2020 school year will begin on October 22nd. Open Houses will be held Wednesday, October 10th and Thursday, October 11th from 9:30 a.m. -11:00 a.m. For more information, visit us at www.sccnurseryschool.com. Please contact Melissa DiCostanzo, School Director, 1 Heathcote Road, Scarsdale, NY 10583 by phone at 914-723-2440 or email: sccnschool@gmail.com.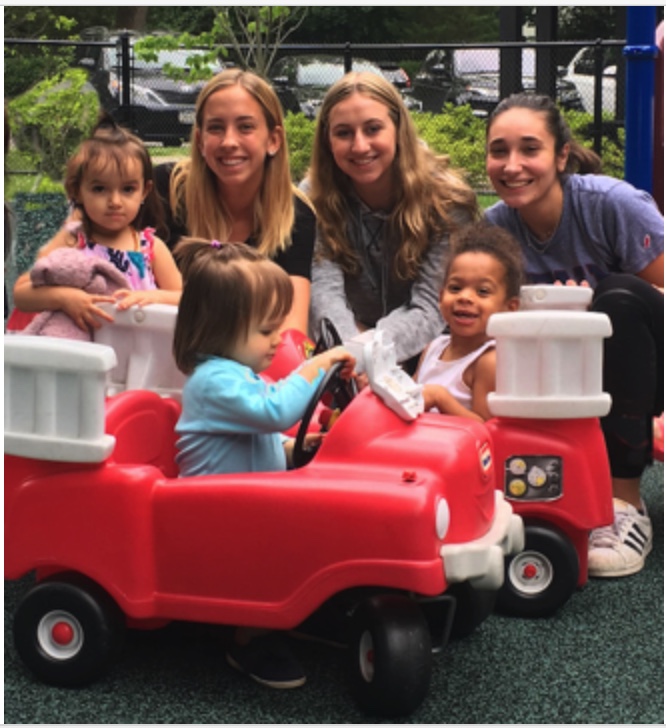 Mazel Tots at Scarsdale Synagogue

Mazel Tots® at Scarsdale Synagogue provides a warm and stimulating environment, which encourages children's curiosity and helps them to grow socially, emotionally, physically and intellectually. Our warm and nurturing staff will guide the children through a curriculum filled with a variety of child-centered and developmentally appropriate activities that are safe, fun and friendly. The children's spiritual growth will be enriched by the study of Jewish holidays, traditions and family values. We also offer a group of special activities such as sports and games, music, creative movement, sign language, nature, yoga, karate, science, art and more! We have two beautiful new playgrounds and gardens, plus a newly equipped indoor play space featuring ride-on toys, gym equipment, giant blocks, stepping stones and the like! Our Early Childhood Program serves children from 18 months until Kindergarten-bound! We also have afternoon Enrichment Programs and a Parenting Program! For more information please contact Jody Glassman, Early Childhood Program Director at 914-723-3001 or mazeltots@sstte.org. You can also visit our website. Scarsdale Synagogue is located at 2 Ogden Road, Scarsdale, NY 10583. 914.725.5175.
Westchester Reform Temple Early Childhood Center
At WRT's Early Childhood Center (ECC), we strive to create an environment that fosters social, emotional, physical and cognitive growth as well as creativity, and confidence. Our warm, nurturing teachers provide children with the tools they need to communicate with each other and with the world around them. Children learn and practice Jewish values and become confident members of our Jewish community. Our families are partners in the work that we do and are invited to participate in the learning process.

We emphasize STEAM concepts through hands-on science, technology, engineering, art, and math investigation which encourage young learners to achieve developmental goals. Through inquiry and play-based instruction, we provide students with an opportunity to learn language arts, math and handwriting readiness skills that prepare them for Kindergarten and beyond. We facilitate learning through small groups and foster relationships between our children and their teachers, specialists and our clergy. Lunch and afternoon/ enrichment classes are available for older children. End of the year Mini Session and Summer Play Place camp offered.
ECC classes are offered for ages toddler to four-year-olds. For information, and to schedule a visit to our pre-school, please contact ECC Director Sue.tolchin@wrtemple.org or call us at 914 723-5493.
Registration for the 2019-2020 school year begins in November.

Religious Schools:
Bet Am Shalom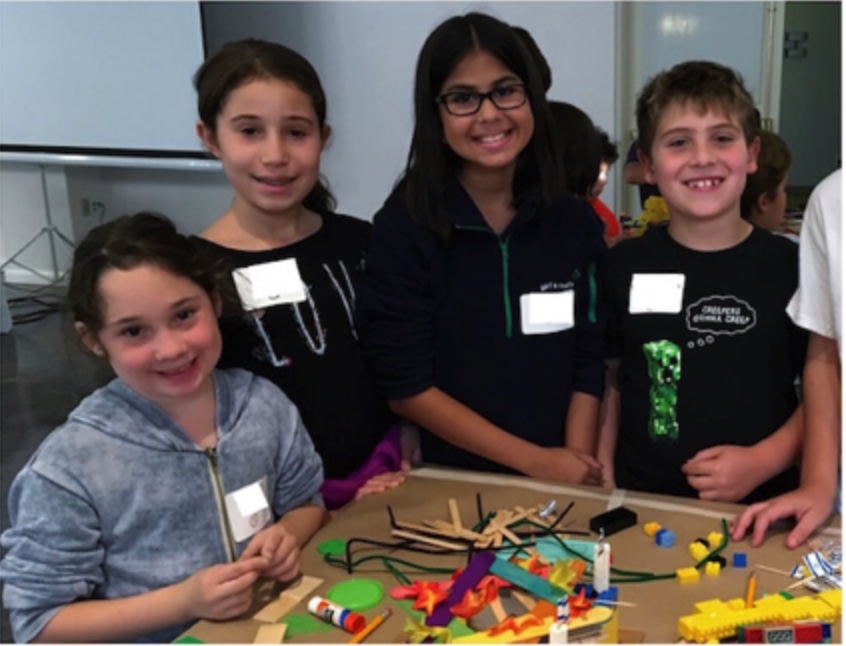 Bet Am Shalom Synagogue brings Jewish learning to life in inspiring, joyful ways for the whole family. We offer engaging, meaningful, and creative educational programs for babies to adults. Bet Am Shalom is a vibrant, egalitarian Reconstructionist congregation of people from diverse backgrounds, bound together by a shared belief in a thoughtful, liberal-traditional approach to Judaism. We have a free monthly early childhood program on Sunday mornings, Grades K&1 meet on Sunday mornings, grades 2-6 on Sundays and Wednesdays, and grades 7-12 on Monday nights. Our students experience Judaism: baking challah for our community Shabbat dinner, touring the Lower East Side, reading Torah & leading prayers in our youth service, communicating with Israeli students, and delivering Passover packages to the elderly. For more information go to betamshalom.org or contact Education Director Abby Reiken at eddirector@betamshalom.org or (914) 946-8851.
Scarsdale Synagogue Religious School for Pre-K through Grade 12.
Welcome to Scarsdale Synagogue's Religious School! Our mission is to care for and nurture our students and their families, and to cultivate a culture of growth, friendship, and community. Just the right size for your family, we offer a robust program even as we know your child's particular passions and needs.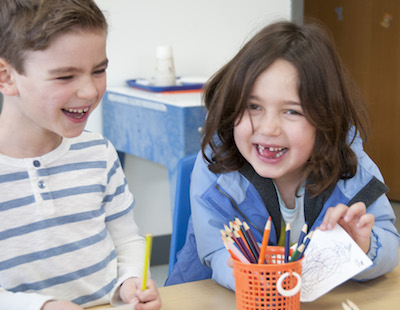 Our programs are vibrant and innovative thereby engaging your children in a meaningful way. Classes are small and individualized programs are available for students with special needs. Both teachers and students are encouraged to think outside of the box; every avenue to deeper, more exciting and fun Jewish learning is explored with joy and zeal. Our school meets on Sundays (K - 6; Pre-K meets monthly) and Wednesdays (Grades 4-6 and 7-12). Each grade enjoys its own curricular focus as they learn about Jewish tradition and culture, past and present. Children choose engaging electives that teach Hebrew vocabulary through cooking, yoga, drama and more.
For more information, please contact Rabbi Glickman at rabbiglickman@sstte.org or call 914-725-5175 x 121 or visit our website. Scarsdale Synagogue is a reform Jewish community located at 2 Ogden Road, Scarsdale, NY 10583.


Adult Learning:
Scarsdale Adult School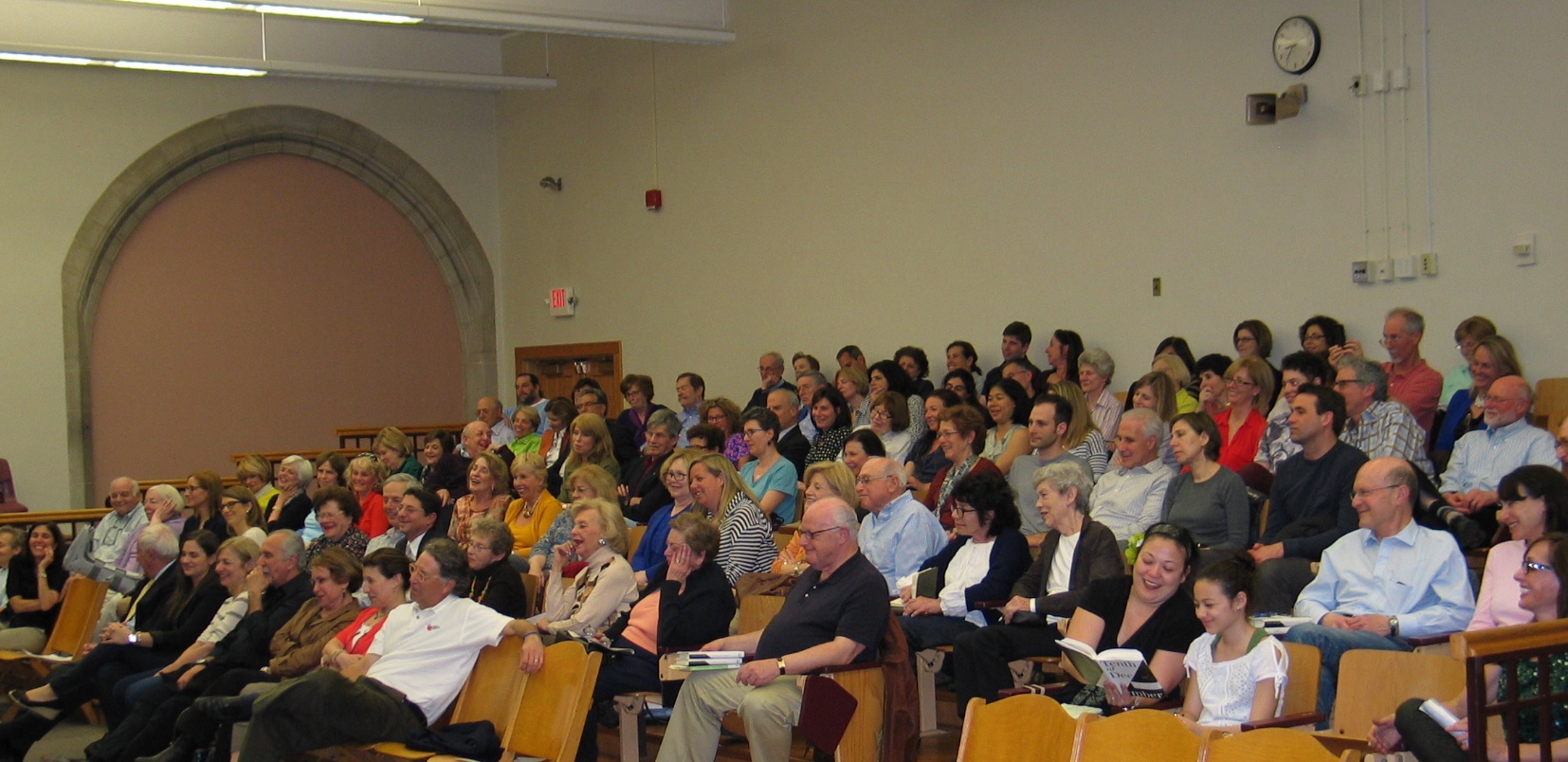 Scarsdale Adult School, an award-winning non-profit organization, is a proven source of quality adult education. Now in its 80th year, SAS boasts a wide array of humanities courses as well as computer, foreign languages, writing, career development, personal finance, arts and crafts, photography, fitness, card and board games, cooking, health/wellness, and hobbies and edutainment classes. View our course offerings at ScarsdaleAdultSchool.org and call us at 914-723-2325.
To add your program to our Back to School Guide, email us at scarsdalecomments@gmail.com.
Add a comment
Where to Worship for the High Holidays: 2018
Details

Category: Shout it Out
Published:

29 August 2018

Written by

Joanne Wallenstein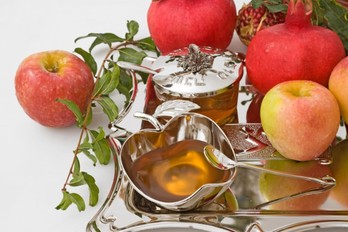 The High Holidays are upon us with erev Rosh Hashanah on Sunday night September 9th and Yom Kippur, beginning at sundown with the Kol Nidre service on Tuesday September 18. If you are not a member of a synagogue and you're looking for a place to worship, here are some services at local temples that are open to the public. See below for instructions about attending these services:
Bet Am Shalom, 295 Soundview Avenue, White Plains, NY 10606. All are welcome. No tickets. No reserved seating. For details: www.betamshalom.org
We are a vibrant, egalitarian Reconstructionist congregation of people from diverse backgrounds, bound together by a shared belief in a thoughtful, liberal-traditional approach to Judaism. We warmly welcome all generations and religious backgrounds, including families with young kids, interfaith families, empty nesters, singles, LGBTQ, the scholarly, the observant, and those new to Judaism.
Rosh Hashanah September 9-11
Yom Kippur, September 18-19
Chabad of Scarsdale will hold their High Holiday Services at the Scarsdale Woman's Club at 37 Drake Road in Scarsdale. Services are free of charge and walk-ins are welcome. RSVP is appreciate at info@chabadofscarsdale.com. Or visit their website at Chabadofscarsdale.com. Here is their schedule of services:
Rosh Hashanah
Wednesday September 20:
Services 7:00 pm
Thursday September 21:
Services 9:30 am
Children's program 10:30 am
Shofar 11:15 am
Friday September 22:
Services 9:30 am
Children's program 10:30 am
Shofar 11:15 am
Yom Kippur
Friday September 29:
Kol Nidrei 6:15 pm
Saturday September 30:
Services 9:30 am
Children's program 10:30 am
Yizkor 11:45 am
Neilah 5:15 pm
Congregation Kol Ami is located at 252 Soundview Avenue, White Plains, NY 10606 -914.949.4717 ext. 115
A Jewish journey is about history. Where you are going, and where you have been. It is about times, and places, and people. It is about quiet moments with oneself and with God. It is about joyous moments spent with others.
Congregation Kol Ami's Jewish journey began in 1923 when the Jewish Community Center of White Plains was formed and land was purchased on Sterling Avenue in White Plains to build a religious school and a temple. As the temple and the school expanded, in 1944 7 1/2 acres of land were purchased at Soundview Avenue.
In May 1995 the Jewish Community Center of White Plains changed its name to Congregation Kol Ami, meaning "The Voice of My People". From the start, and continuing today, our purpose has been to nurture the divine spark within, and to connect each of us to a meaningful Jewish journey.
Whatever your "Jewish" is, you'll find it at Kol Ami.
Be our guest as we welcome in a sweet New Year. The following services are open to the community:
Rosh Hashanah Family Service - Mon., Sept. 10th 3:15pm, Reception following
Second Day Rosh Hashanah Service - Tues., Sept. 11th 10:00am, Reception following
Yom Kippur Afternoon Service (Schulman Chapel) - Wed. Sept. 19th, 3:00pm
Yom Kippur Family Service- Wed., Sept., 19th, 3:15pm
Yom Kippur Memorial & Concluding Service- Wed., Sept. 19th 5:00pm
Contact Executive Director, Jessica Lorden, for membership or other questions
914-949-4717 ext. 101, jessicalorden@nykolami.org, www.nykolami.org
Scarsdale Synagogue is a reform Jewish congregation located at 2 Ogden Road, Scarsdale, NY 10583. 914-725-5175. www.sstte.org
Scarsdale Synagogue Temples Tremont and Emanu-El welcomes the community to join at the following high holy day services and celebratory dinners. If you are interested in attending please contact Fawn Mendel, Temple Administrator at fawn@sstte.org or call 914-725-5175.
Erev Rosh Hashanah*
Sunday, September 9
8:00 p.m. - Evening Service
First Day Rosh Hashanah
Monday, September 10
2:30 p.m.
High Holy Day Family Experience*
Blessing for new babies
Second Day Rosh Hashanah*
Tuesday, September 11
10:00 a.m. - Morning Service, Main Sanctuary
10:00 a.m. - Family Apple Picking Experience. RSVP: families@sstte.org
Shabbat Shuvah*
Friday, September 14
6:15 p.m. Erev Shabbat Service
Yom Kippur
Wednesday, September 19
1:00 p.m. - Yom Kippur Reflections*
1:30 p.m. - High Holy Day Family Experience*
3:00 p.m. - Afternoon Service*
4:45 pm - Yizkor followed by Neilah and Break Fast*
Erev Sukkot Service*
Sunday, September 23
6:15 p.m. - Potluck Dinner in the Sukkah.
RSVP HERE by September 17
7:00 p.m. - Erev Sukkot Service
Sukkot Celebrations*
Friday, September 28
Shake it Up!: Sukkot Extravaganza
5:00 p.m. - Family Shabbat/Sukkot Experience
6:00 p.m. - Congregational Sukkot Dinner
RSVP HERE by September 24
7:00 p.m. - Musical Shabbat/Sukkot Service featuring our Chai Notes
Erev Simchat Torah*
Sunday, September 30
4:00 p.m. - Simchat Torah Activities for Families Nursery through Grade 6
5:00 p.m. - Congregational Dinner
RSVP BY SEPTEMBER 25
5:45 p.m. - Simchat Torah Celebration & Dancing with the Torah
* No passes required
Westchester Reform Temple, located at 255 Mamaroneck Road in Scarsdale, warmly welcomes you to join us for High Holiday services this Rosh HaShanah and Yom Kippur.

Due to space limitations, some High Holiday services are only available to WRT Members. If you are interested in exploring Membership at WRT, please visit us at www.wrtemple.org or call us at 914-723-7727. Our new Connections Membership is a great way to join WRT if your eldest child is not yet in 3rd grade this fall. There is still time to sign up before the High Holidays, and it has never been easier for young families to join WRT.

WRT also offers a number of High Holiday services which are open to non-Members as well, and they are listed here.
Please Note: Non-Member Entrance Cards must be prepared in advance, by visiting our website or by calling (914) 723-7727. For security purposes, both photo IDs and the appropriate Entrance Cards will be required for entrance to the temple.

Erev Rosh Hashanah
Sunday, September 9
5:00 pm *Family Service - Beit Midrash

Rosh Hashanah
Monday, September 11
3:00 pm *Tot Service - Beit Midrash
5:45 pm *Tashlich with Young Israel of Scarsdale (Carpenter Pond)

Rosh Hashanah (second day)
Tuesday, September 11
10:00 am *Morning Service - Sanctuary
Kol Nidre / Yom Kippur
Tuesday, September 18
5:00 pm *Family Service - Beit Midrash

Yom Kippur
Wednesday, September 19
2:15 pm *Musical Meditation and Alternate Yizkor - Sanctuary
2:30 pm *Tot Service - Beit Midrash
3:30 pm *Afternoon Service, Yizkor, Ne'ilah - Sanctuary
WRT wishes you a happy, healthy and sweet new year!
Add a comment
Hamilton Author Ron Chernow Coming to a Town Near You
Details

Category: On Our Radar
Published:

17 September 2018

Written by

Midori Sonoda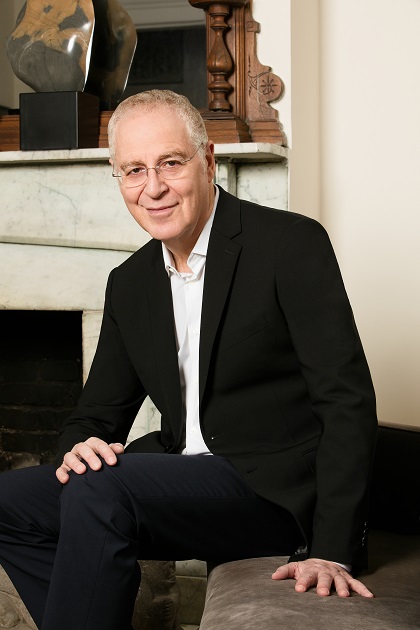 With the construction at the Scarsdale Library, many Scarsdale residents are heading over to the White Plains Public Library to access resources, study spaces and cafe. Here's a chance to give back and hear Pulitzer Prize winning author Ron Chernow at the same time.

On October 20 from 7-10 pm the White Plains Library Foundation will host a special evening, its annual fall gala with Mr. Chernow. The gala celebrates the Foundation's 23rd anniversary and raises funds to support library programs and services. In addition to wine and a buffet dinner, all guests will receive a copy of Ron Chernow's latest book, Grant, a dramatic portrait of one of the country's most compelling presidents, Ulysses S. Grant (soon to be adapted into documentary TV series and feature film).

Ron Chernow's bestselling books include The House of Morgan, winner of the National Book Award; The Warburgs, which won the George S. Eccles Prize; The Death of the Banker; Titan: The Life of John D. Rockefeller, nominated for the National Book Critics Circle Award; Washington: A Life, which received the Pulitzer Prize for Biography; Alexander Hamilton, nominated for the National Book Critics Circle Award and adapted into the award-winning Broadway musical Hamilton and Grant, named one of the 10 Best Books of 2017 by The New York Times Book Review.
If you'd like to attend, click here to buy tickets. RSVP required by October 10. Questions? Please call the Foundation at 914-422-1495 or foundation@whiteplainslibrary.org.
Add a comment
Create Culinary Memories At Donjito Tacos And Tapas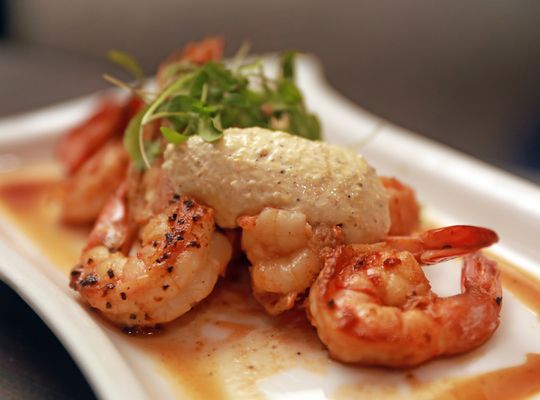 As new restaurants pop up frequently in Mamaroneck, I seem to be visiting this diverse community frequently. Most recently, there was Sofia's, and Fez. Newest among these choices is the unique Donjito. The group who brought Popojito to Scarsdale recently has graced Westchester with its charming Donjito Tacos and Tapas in Mamaroneck. Here the menu is a unique rendition of Nuevo Latino dishes. Executive Chef Carlos Rodriguez said, "We hope to create memories for our guests and meet their expectations of dining out in a spot where the nucleus of our dishes are of Latin and Spanish roots." They indicated that Mamaroneck is a community experiencing revitalization with a very diverse population.

Sue Vitiello, General Manager, a welcoming presence in the dining room, described Donjito as having the appearance of a Spanish wine cellar. The bar area in the front has high tables and many seats at the bar. The dark woods, brick and brown textured leather lend a sophisticated look to the space. Seating about 69 guests in the interior and about 40 in the lovely outdoor back patio, the mood is set for a great dining experience.

Headed by Executive Chef Carlos Rodriguez, and Chef de Cuisine Sean Fitzgerald, this is a kitchen where real care is taken in each step of the preparation resulting in excellent finished products. It is refreshing to note that both Chef Rodriguez and Chef Fitzgerald appear to be on the same page with their attention to high standards. Executive Chef Rodriguez majored in acting in college and worked in restaurants to earn his tuition. His exposure to the culinary field, in addition to the fact that his mom is a chef, led him to "his happy place." He worked his way up the culinary ladder at many restaurants in the tristate area to the title of Executive Chef. Chef de Cuisine Fitzgerald enjoyed cooking from an early age. He believes in learning the basic methods of food preparation and studied at The Culinary Institute where he learned all of the basics. "You need to know all of the rules before you can break them and add your own touches." Their philosophy includes the thought that, "We do the best that we possibly can. We owe that to our guests and are thrilled that they chose us."

The menu and presentations at Donjito show off the artistic eye of the chefs. Each dish is carefully designed to appeal to all of the senses. Good stock makes good sauce. Chef Rodriguez indicated that, "All of our sauces are homemade starting with a good kitchen made stock. ... No pre prepared stock bases in this kitchen." Some very important basics in this kitchen are garlic, salt, water and tomatoes.

A recent meal at Donjito was delightful. If I needed to use one word to describe the dishes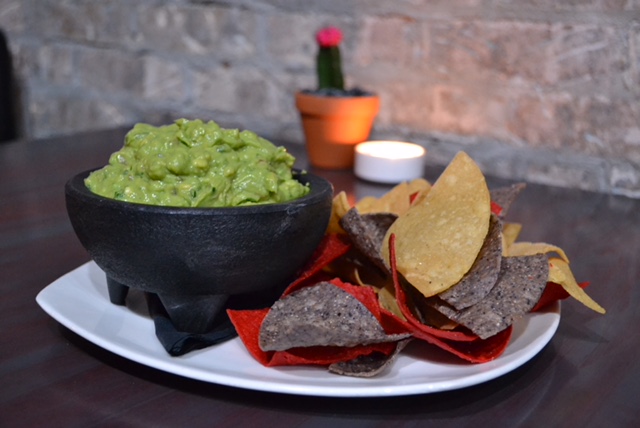 here it would be balance or harmony. Each dish had many facets of flavor and a perfect balance of tastes and textures is achieved for maximum enjoyment. Most of the menu is gluten free and dishes that are not gluten free are marked with 2 stars. The first thing that caught my eye was the heavy silver flatware, a sign of quality which followed throughout the meal. Dishes for the table included the familiar guacamole. Here the ingredients added to the avocado are crushed before being added to the avocado, lending even distribution of spices to the dip. Chorizo flatbread, Donjito wings, and shishito blistered peppers are offered, as well. We started with outstanding mussels. Served in a large skillet, they were nicely spiced with just the right amount of kick. The charred chunks of garden tomatoes, melt in your mouth roasted garlic and white wine broth with toasted pita bread was divine. I'm glad they included a soup spoon at my setting since the broth was so good. From the tapas section, I couldn't resist a favorite of gambas al ajillo. Both head on and shelled jumbo shrimp were seared with a garlic sauce. This was not your every day garlic shrimp. Served with a heavy cream enriched fresh corn mousseline and guajillo salsa and flour tortilla and garnished with microgreens, it was unique and delicious. If you are gluten free request a corn tortilla instead of the flour variety. A rustic pottery dish of pulpo a la plancha looked like a still life. The crisp octopus was poached in white wine and then seared resulting in its fine texture. Burst cherry tomatoes, balsamic onion jam, red chili salsa, red radish, paprika oil and micro cilantro garnished this tasteful presentation. Future tapas choices may include beets prepared three ways, tuna tostada and gazpacho.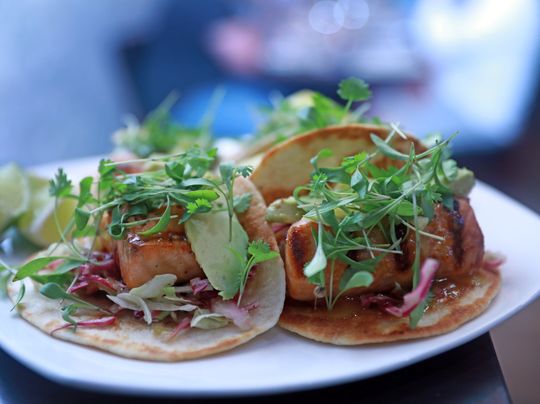 For the tacos choices, once again, they are creative and wonderful. With three tacos to each plate, choose from grilled chicken with black bean puree, slow roasted pork or wild mushrooms or as I sampled, salmon with marinated cabbage, avocado and mango habanero salsa. Here a thick slab of salmon sat atop the accompanied ingredients. A wedge of lime completed this dish, excellent in its simplicity. I also loved the short rib barbacoa taco. Here the juicy short rib was shredded and filled with flavor. It was braised in Mexican coke, different from the American coke since it is made with sugar cane. A thick slice of candied chipotle bacon, fried shallots and red radish slices completed this excellent dish, bringing tacos to a very high level. I look forward to trying the wild mushroom and goat cheese taco in the future. If you are with a group, try the Donjito Taco Mezcla, a ten taco platter.

Entrees include the very popular Paella Barcelona with bomba rice, shrimp, chicken,
chorizo, mussels and octopus, chicken enchiladas, or chile rellenos. I opted for the churrasco. The skirt steak was marinated with chipotle peppers and served with that wonderful Mexican street corn on a skewer with spices and cheese and a potato chorizo hash.

To accompany your meal, there is a creative hand crafted cocktail selection, many of which are created by Sue Vitiello, with an interesting twist, bottled beer, beer on tap, wine and sangria. Desserts are prepared in house and include molten chocolate cake flavored with tequila, churros, and tres leche cake to name a few.

Get into a Latino state of mind and enjoy the carefully prepared dishes awaiting you at Donjito Tacos and Tapas.
Donjito Tacos And Tapas
122 Mamaroneck Avenue
Mamaroneck, New York
(914) 902-5486
www.donjito.com
Sunday – Wednesday 11:30 – 3:30, 5:00 – 10:00
Thursday – Saturday 11:30 – 3:30, 5:00 – 11:00
Take out is available too.
Recipe: Gambas al Ajillo (serves 1)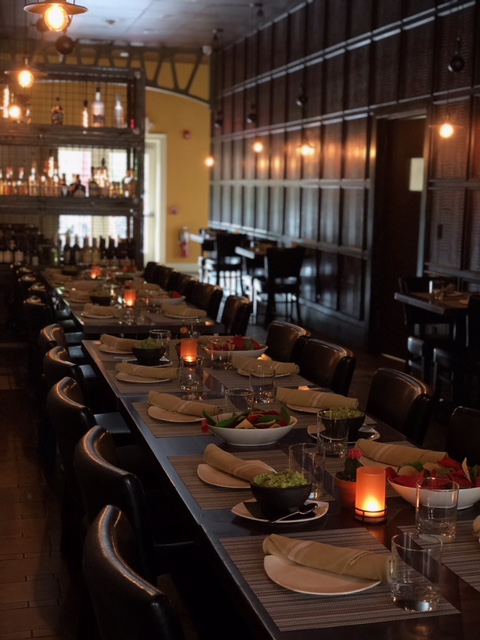 3 gulf shrimp head off
1 gulf shrimp, head on
1 Tbsp. sliced garlic
1 Tbsp. dried guajillo chiles
3 ounces white wine
6 ounces shrimp stock
1 white onion
1 carrot
½ bunch celery
1 bay leaf
½ bunch thyme
4 Tbsps. tomato paste

In a large pot place shrimp shells, onion, carrot, celery bay leaf, thyme and tomato paste Add 2 quarts of water. Simmer and reduce by 1/3 for about 45 minutes.

In a hot sauté pan add a bit of oil until hot but not smoking. Season the shrimp to taste and saute until colored on both sides. Add garlic until golden brown. Add 1 Tbsp.butter until melted and bubbling. Deglaze pan with wine. Once the wine is reduced away add shrimp stock and guajillo chiles and keep moving pan around to emulsify the sauce. Season to taste with salt and pepper.

For the corn mousseline, grill 2 ears of corn and cut off the kernels. Place in a saucepan with 1 pint of heavy cream Cook down to a pasty consistency and add pinch of salt and 1 Tbsp. butter. In a separate bowl whisk 1 pint heavy cream until light and fluffy. When corn mixture is cool fold it into the whipped cream and refrigerate.

Place the shrimp on a plate. Pour sauce over shrimp. With a heated tablespoon, scoop out the corn mousseline and place next to the shrimp. Enjoy with tortillas or toasted bread.
Add a comment
Bronx River Books: Now Open in Scarsdale Village
Details

Category: Neighborhood News
Published:

18 September 2018

Written by

Joanne Wallenstein
Jessica Kaplan and Mark Fowler of Bronx River BooksLike many of you, we were so excited to find that Scarsdale's new independent bookstore is open on Spencer Place and pleased to meet Jessica Kaplan and Mark Fowler, a White Plains couple who has opened their first bookstore, Bronx River Books.
What is their story and how did they end up in Scarsdale Village? They graciously agreed to an interview and here is what Jessica shared:
Tell us something about your background, your professional history and familiarity with our area?
My husband, Mark Fowler, has been a lawyer for the past 33 years and has represented publishing companies, newspapers, and magazines, as well as individual authors. Prior to becoming a lawyer, he was a freelance writer and also co-authored several books of purported humor.
I taught middle school English for most of my career at Rye Country Day School in Rye, New York. During the past three years of my retirement, I subbed for a semester as a sixth grade English teacher at Greenwich Academy, as a fourth grade teacher at the French American School of New York in Larchmont, and as a fourth grade teacher at Rye Country Day.
We have lived in White Plains for 37 years where we raised our three sons all of whom attended the White Plains public schools from kindergarten through 12th grade.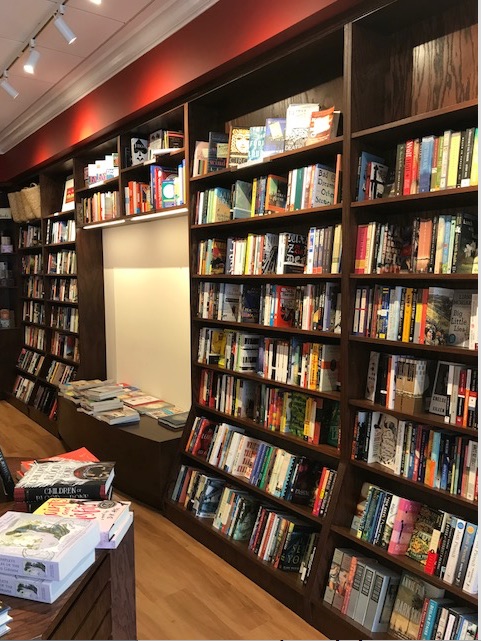 How did you get the idea to open a bookstore?
Bookstores like Three Lives in Greenwich Village, the venerable Grolier Poetry Bookshop in Boston, the old (alas, now departed) Gotham Book Mart in Midtown, and great little suburban bookish destinations like Books on the Common in Ridgefield Connecticut are among our favorite places in the world. Mark and I have always been omnivorous readers, and Mark is on the board of the Center for Fiction, which is in the process of relocating to a great new space in Brooklyn. At one point in recent history, we were in two book clubs (on of which has been meeting regularly for 26 years) in addition to taking literature classes at the Center for Fiction. We always visit bookstores wherever we happen to travel, and we hope and intend for Bronx River Books to continue to connect us to the Westchester community as we segue from our careers in teaching and the law.
How did you learn how to open and run a store?
Well, it remains to be seen if we have. We are greenhorns in the retail business and have been literally getting on the job training since Thursday, September 13 when we first opened. We have had no prior experience in selling but did take an online course that (we hope) teaches new bookstore owners some of the ins and outs of the book business. Also, as part of our research and preparation for opening Bronx River Books, we visited 62 independent bookstores to observe, gather ideas, and learn from other booksellers who have been incredibly generous in sharing their ideas and insights with us. We also received valuable information and support from the American Booksellers Association, which is headquartered in White Plains.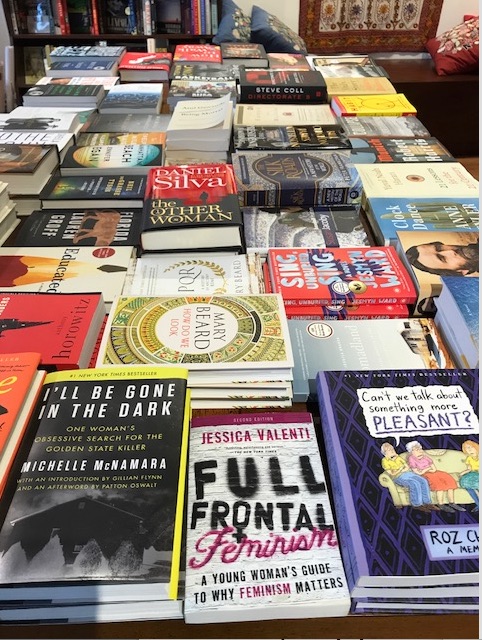 Where did you look for a site and how did you decide on Scarsdale?
We had a hard-working commercial real estate agent who showed us more than a dozen sites in White Plains, Hartsdale, and Scarsdale. We wanted to be in close driving distance of our home in White Plains, and Bronx River Books is just 2.8 miles from where we live. Reading, Writing and Wrapping in Scarsdale had been our local independent bookstore until it closed several years ago, and we fondly recall our youngest son Matthew buying his first Harry Potter book there. There are fine independent bookstores in Bronxville, Larchmont, Rye, Pleasantville, and Chappaqua, but we felt a certain absence in central Westchester since Reading, Writing, and Wrapping closed its doors. And, of course, there are many thousands of smart, highly engaged readers in Scarsdale, White Plains, Edgemont/Greenburgh, Eastchester, and other nearby towns.
Why do you think the community will support the bookstore?
Since we opened (and even while we were still unpacking books to set up) many readers from Scarsdale and the neighboring communities stopped by to say they were happy to have an independent bookstore back in town. They've made us feel very welcome
How did you design and build out the store?
We bought our bookshelves from a company in Tennessee that specializes in shelves for bookstores and libraries, had a local Scarsdale architect design our floor plan, and a local contractor from White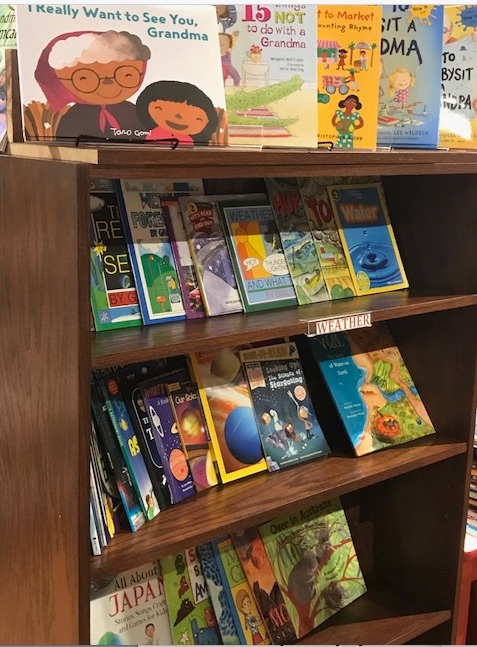 Plains execute the design.
How did you stock the store? How did you figure out how to strike the right balance of fiction, history, cookbooks, self help, children's books and more?
Mark and I read literally hundreds of reviews, countless lists of award winners, and begged for suggestions from all of our reader friends and family members. Mark and I collaborated on the fiction selections. He was largely responsible for the history and biography sections. And I chose all of the younger readers books.
Who supplies the books?
We've ordered books from seven of the major publishers, a few university presses, and from two large wholesalers.
What kind of reception have you received so far?
Everyone has been terrific. We are very grateful.
Do you plan to host author visits, children's events or other in-store events?
Yes, we do eventually plan to host author visits and story time sessions.
What are your hours?
Initially, we are planning to be open from 10:00 to 6:00 every day except Thursday, when we will be open from 10:00 to 8:00. Since we are the entire staff at the moment, we will probably give ourselves a designated day off one day a week -- but not right away, and we haven't decided which.
Will you accept special orders or bulk order for bookclubs?
Definitely!
How can readers reach you?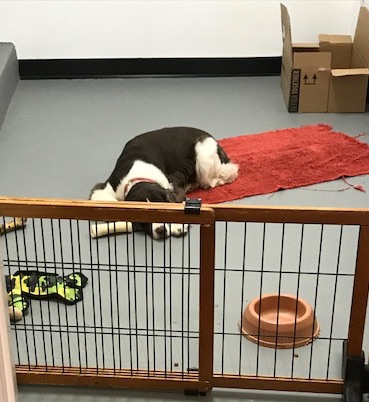 They can come to our store during business hours, call us at 914-420-6396, email us at info@bronxriverbooks.com, or order from our website at www.bronxriverbooks.com. We are also on Facebook, Twitter, and Instagram. We are glad to receive book requests by phone or email, and, if we don't already have a book on our shelves, we can usually get a copy in about two days or sometimes (to our amazement) sooner.
And what about your dog?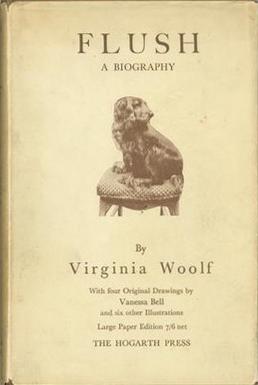 Virginia Woolf is our English Springer Spaniel, but she was named long before we conceived of the idea of opening a bookstore. She is, of course, named after the British novelist who owned a series of spaniels and who also wrote an imaginative biography entitled Flush from the point of view of the poet Elizabeth Barrett Browning's spaniel. (Mark will send you a copy of the cover in a separate email.)
Virginia is in the store periodically when she has nothing better to do.
Add a comment
Scarsdalians Steal the Show at the 2018 Emmy Awards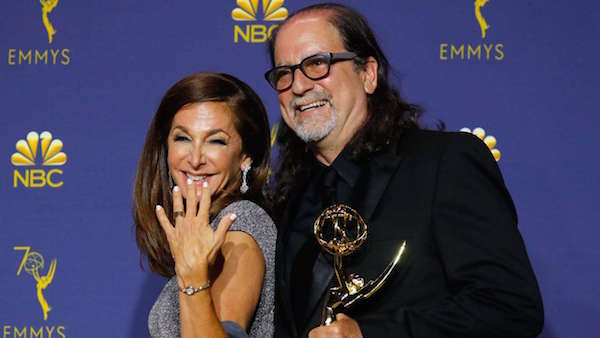 Phones all over Scarsdale lit up at 9:33 pm on Monday night 9-17, when a former resident became the surprise star of the Emmy Awards show.
Jan Svendsen, formerly of Greenacres, got a most unusual prize on stage and became an immediate international sensation. When her boyfriend Glenn Weiss came to the stage to accept his 11th Emmy-- this time for directing the 2018 Oscars-- he started out with the usual remarks, telling his daughters how much he loved them and lamenting the loss of his mother just two weeks ago. But suddenly his comments turned to Svendsen, who he called his "sunshine." The cameras zoomed in on Svendsen, who was sitting in the audience in a sparkling silver gown. He said, "You wonder why I don't like to call you my girlfriend? Because I want to call you my wife."
Signaling to the director that he was going to need extra time, he pulled his mother's wedding ring out of his pocket. Svendsen was summoned to the stage and he got down on one knee to propose in front of some of the most renowned people in Hollywood and an audience that spanned the U.S. and the world.
It was a stunning moment – and a big shock to all of the actors and actresses in the room -- many who dissolved into tears.
Watch the proposal here and congrats to Jan and Glenn!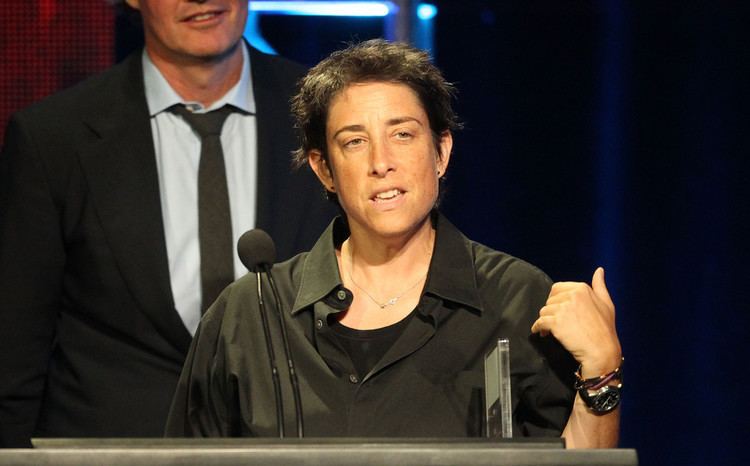 Svendsen was not the only person with Scarsdale roots on the show. Carolyn Strauss, another Greenacres native, is the Executive Producer of the HBO show Game of Thrones and took home her third Emmy on Monday night.
Add a comment