Police Report: Arrested! Police Catch Burglars Fleeing Drake Road Home
Details

Category: Today's News
Published on

22 February 2017

Written by

Traci Dutton Ludwig

On Feb. 14, police caught and arrested three suspects who were fleeing from an interrupted Drake Road burglary. These suspects were: Orgen Hoxha, 21, from New York City; Armand Selmani, 23, from Clifton, New Jersey; and Gramos Muhaxheri, 22, of the Bronx.
Police initially responded to a Drake Road house for a burglar alarm activation coming from the basement door. Two squad cars and an unmarked car, serving on a taskforce unit, arrived on scene. Police officers established a perimeter while an officer and a detective conducted an interior check of the house. One of the glass panels on the basement door had been broken, and the basement door was ajar. Small shards of glass and part of the wooden frame to the window panel were observed on the floor inside the house. Additional small glass shards were observed on the staircase leading from the basement to the first floor of the residence.

A thorough search of the interior did not yield any obvious signs of criminality on the first- or second-floors. There were no obvious signs that the bedrooms had been entered. While police were on scene, a neighbor approached and provided patrol with information about the homeowner. The basement door appears to have been both the point of entry and exit. Detectives collected some of the small glass shards.

While the investigation was ongoing at the house, a taskforce unit stopped the suspects' car on Wilmot and Baraud roads. Investigation identified the men as suspects, and they were taken into custody. Hoxha, Selmani and Muhaxheri were each charged with second-degree burglary and fourth-degree criminal mischief for acting in concert with one another to burglarize the Drake Road house.
Assault arrest
On Feb. 18, police arrested Wabo M. Ntwaagae, 23, of Scarsdale, on charges of third-degree assault, after Ntwaagae allegedly slammed his mother's finger in a door during an argument over $80. The act caused a laceration of his mother's finger, extreme pain and partial detachment of her fingernail. Ntwaagae's parents called police to their house at approximately 1:10 a.m., after the incident occurred. Once inside the house, police were asked to help search for Ntwaagae inside the house. His parents were unsure of his whereabouts but thought he was most likely inside his locked second-floor room. While outside the door, police heard music turn on inside the room, indicating Ntwaagae was, in fact, there. Ntwaagae's parents advised police they were fearful of their safety and wanted their son arrested. Patrol spoke to Ntwaagae through the door and advised him to open it. Ntwaagae's gave police explicit permission to force open the door and agreed to pay fr any damage to the door. Police advised Ntwaagae that the door would be forced open if he did not open it on his own accord. Ntwaagae did not open the door, and police used a tool to force it open. Ntwaagae was seen standing near his bed in his room. He was placed in handcuffs, escorted to the police car and arrested. The district attorney's office was consulted and bail was set at $500 cash or $1,000 bond, with the condition of the surrender of Ntwaagae's passport from Botswana. Since Ntwaagae did not have the means to post bail, and since his parents refused to post bail, Ntwaagae was taken to Westchester County Jail to await trial on Feb. 22.
Stolen package
On Feb. 13, a Brewster Road woman reported a package was stolen from her doorstep Feb. 6. The package contained wallpaper, rug and bedding samples valued at $89. The woman said she waited to report the package as stolen because she though one of her neighbors might have picked it up for her, but this was not the case.
Identity theft
A Brown Road resident reported someone attempted to open a small business account with Bank of America in her name Feb. 13. The attempt was fraudulent. The woman suffered no financial loss.
On Feb. 15, a Dolma Road woman received a bill for $300 in charges made on a newly opened fraudulent Target credit card account. The purchases were made in a store in Paramus, New Jersey on Jan. 11. There was a spelling error in the woman's last name, as listed on the account. The woman notified Target's fraud department. They are following up.

On Feb. 17, a Brambach Road woman reported a check she wrote for $325 to pay school fees was intercepted after mailing and cashed by an unknown party. The check was mailed from a postal box in either White Plains or Elmsford on Jan. 14.

On Feb. 19, a Lockwood Road man reported two fraudulent charges totaling $360.52 were made to his Capital One card on Jan. 20. The charges were made to purchase weight loss supplements, which were shipped to an unknown party. Capital One's fraud department is following up.
Hot stove
A Greenacres Avenue woman asked police to assist her in turning off the oven in her kitchen Feb. 15. The woman advised she had turned the oven off but was concerned because it was still producing heat. Patrol observed the oven control knob to be in the "off" position. The heat coming from oven appeared to be residual warmth radiating from the appliance because it had previously been on. The woman explained she does not normally do a lot of cooking and was unfamiliar with the functions of her oven's electric touch panel. Patrol suggested she could follow up was a handyman to ensure the oven was functioning properly.
Martial arts
An older male, approximately 60-70 years old, was observed practicing martial arts while holding a sword in the parking lot of Scarsdale public library Feb. 16. Library employees confirmed the man was a regular at the library. The sword was confirmed to be a toy made of plastic. Nevertheless, the man was advised to practice martial house with the sword at home – not in public – because it was causing public concern. There was a language barrier, but the man appeared to understand patrol's advice.
Tipped furniture
A Tory Lane woman reported patio furniture had been tipped over outside her house Feb. 18. There was no sign of criminality on the patio or around the house. The furniture was very lightweight, and patrol deduced it must have blown over during recent heavy winds.
Ride home
An elderly woman because disoriented on Rodney Road, and police provided her with a ride home Feb. 19.
Elevator
An elevator malfunctioned and was put out of service at the Scarsdale Train Station Feb. 19. Proper personnel were notified for repair.
Suspicious
While conducting burglary patrol at 2:30 a.m., Feb. 14, police saw a man standing outside on Hutchinson Avenue. Patrol questioned the man. He said he was painting a family member's house and walking to a cousin's house on the street. He provided patrol with the correct name and address of the cousin. Everything appeared to be in good order.
Patrol noticed a wide-open front door and all lights on at an Eastwoods Lane house at 11:30 p.m., Feb. 14. The homeowner reported leaving his front door open while taking out the garbage. Everything was in good order.
A man dressed in black was seen walking down Post Road, near Olmsted Road, at 3:30 a.m., Feb. 17. The man said he was walking to the mall from Mount Vernon. However, according to police, the man was "very vague on what exactly his purpose was for being in the area." He left the area without incident.
Keys were observed sticking out of the front door lock of a Webster Road house Feb. 18. The homeowner said everything was in good order. He was at the house to perform miscellaneous work and had left the keys there.
Harassment
A Graham Road woman reported employees from a moving company have been harassing her about paying them additional money since Jan. 15. The company recently moved belongings from a storage facility in Yonkers to one closer to her house on Long Island. She received a bill and paid it in full, but she has also received numerous texts and phone calls from the company demanding more money. Two movers even came to her workplace and were wandering around looking for her. Security removed them from her workplace. Recently, the woman found a loose invoice in her mailbox, which made her feel concerned that the movers came to her house in person. Police advised the woman to call them if the men return.
Fallen tree, pole and accidents
A Village tree fell on a 2010 Mercedes parked in a Hampton Road driveway. It took down electrical wires in the process. Due to live power line blocking the road, police and firefighters closed the area until Con Edison could address the fallen lines. Once the power lines were cleared, damage to the Hampton Road house could be assessed. The falling tree broke through a second-floor bedroom window, damaged part of a gutter and crushed the family's basketball hoop. Con Edison and the highway department were working together to removed the fallen tree from the resident's property. Related to this incident, the associated utility pole snapped on Hampton Road and fell on a Olmsted Road woman's 2014 Honda while she was driving near the pole on Hampton Road Feb. 13. Fortunately, in this accident, there were no reported injuries. Three children were in the car when the accident occurred.
Cars and roadways
Patrol notified the highway department about a fallen tree blocking a Tompkins Road driveway Feb. 14. Highway workers responded to clear it.

A falling tree branch snapped a primary electrical service line and pulled down a cable wire in front of a Palmer Avenue house Feb. 14. Patrol advised dispatch for proper notification.

The electronic emergency brake malfunctioned and engaged in a car on Carthage Road, blocking traffic, Feb. 14. Patrol was able to get the e-brake to disengage by removing the key from the ignition and pressing the e-brake button multiple times. The driver cancelled the tow and drove the car from the location. The driver was advised to seek service for the problem.

A driver complained about a large pothole at Post and Carman Roads Feb. 14. Patrol noticed large postholes at Post and Mamaroneck roads the same day. Traffic cones were placed in the potholes to warn drivers. The highway department and the New York State Department of Transportation were notified.

The water department was notified about a broken water main with gushing water on Lockwood Road Feb. 14.

Con Edison was notified about fallen wires at Post and Olmsted roads and Post and Oxford roads Feb. 15.

On Feb. 15, police conducted a traffic stop of a 65-year-old Nyack driver who failed to use his turn signal at Chase and Popham roads and who was seen driving while holding a cell phone in his hand. The driver said he was holding the phone in his hand "by habit." A check of his driver's license revealed it had been revoked for "failure to pay NYS taxes." He was issued appropriate summonses.

The highway department and the NYS Department of Transportation were advised about potholes at Old Lyme Road and Normandy Lane Feb. 15.

Summonses were issued to the registered owners of two cars parked on Brook Lane in violation of parking restrictions Feb. 15.

Patrol removed a box from Post Road Feb. 16.

A man asked police to help him find his car on Christie Place Feb. 17. Later, he remembered parking his car at Village Hall instead.

The traffic light at Fenimore Road and Walworth Avenue was malfunctioning Feb. 19. An electrician was called in, and he fixed it.

Eight car accidents were reported in the village this week.
Animals

Police picked up a loose dog from Brewster Road and reunited it with its owner after the owner came to headquarters to report the missing dog Feb. 15. The owner was issued an appropriate summons.
Church Lane residents advised of a feral cat in the area Feb. 15. Police services were not needed.
A Fox Meadow Road resident reported a fox lying in her backyard Feb. 18. The animal did not appear to be injured or sick – only sleeping. While police were on scene, the fox got startled, woke up and ran out of the yard.
Lost and found
A license plate was found in a pile of snow in the driveway of a Greenacres Avenue house Feb. 18. The plate did not belong to anyone who lived at the house. A computer check revealed the plate belonged to a Hartsdale woman. She was notified, via her husband, who said he would pick up the plate later that afternoon.
A Scarsdale Middle School student lost his iPhone 6 at school Feb. 16.
Firefighters
Firefighters notified Con Edison about power lines entangled with trees or fallen to the ground on Rectory Lane and Hampton, Copper and Tomkins roads Feb. 13.
A branch fell on a Cohawney Road roof Feb. 13. Firefighters advised the homeowner to call a tree service. There was no structural damage to the house.

High winds blew over an outdoor barbecue grill attached to a gas service line at a Lincoln Road house Feb. 13. Con Edison shut down the gas service line and was attending to the problem.

Elevated carbon monoxide levels were found in a Rock Creek Lane house Feb. 14. Con Edison locked the gas supply and red-tagged multiple appliances with problems Feb. 14. Firefighters helped ventilate the house.

Firefighters notified Con Edison about an outdoor gas odor on Ogden Road Feb. 14.

A Penn Road resident called police about a cat stuck on the roof Feb. 15. The cat got off the roof without any help, and firefighters were not needed.

An odor in an Oak Lane house was caused by a skunk trapped in a window well Feb. 16. Firefighters advised the homeowner to call a trapper.

Water dripping though a ceiling in a Wildwood Road house was caused by a leaking HVAC unit in the attic Feb. 16. The resident was advised to call an electrician and plumber.

Con Edison was working extensively on identifying and repairing a gas leak of a high pressure main on Church Lane Feb. 18. Firefighters provided assistance as needed, including notification to homeowners.

A gas valve was found damaged on Chesterfield Road, possibly from a snowplow, Feb. 19. Con Edison was notified.

This week, firefighters assisted a two car accidents in the village. They responded to three false carbon monoxide alarms and 14 false fire alarms caused by device malfunction, cooking smoke, construction dust, shower steam and burnt food.
This report covering police and fire department activity from Feb. 13 – 19 was compiled from official information.

This police report is sponsored by Scarsdale Security who does more than just security. Contact them about remote video for your home or business. Call 914-722-2200 or visit their website.
An Interview with Voters' Choice Party Candidate Robert Selvaggio
Details

Category: On Our Minds
Published on

15 February 2017

Written by

Joanne Wallenstein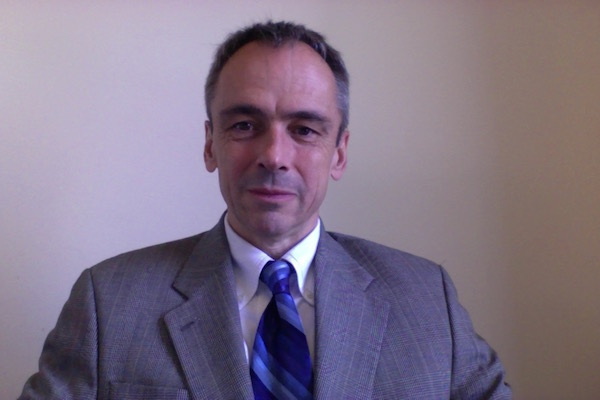 Bob Selvaggio is running for Village Trustee on the slate of the newly formed Scardale Voters' Choice Party. To find out where he stands on village issues, we asked him a series of questions and received the answers below:
How long have you lived in Scarsdale and what do you like about living here?
Lisa and I moved to Scarsdale from Manhattan twenty-three years ago. We chose Scarsdale for our excellent public schools, but also for our exceptionally low crime rate, our intellectual, cultural, political and religious diversity and tolerance, and easy access to the city and activities we enjoy. We like being in a small town where we number so many neighbors as friends and the sense of community we feel even when shopping in our local markets, dining in our restaurants or commuting on Metro North with folks we've been riding with for years and even decades.
We'd like to keep Scarsdale affordable for young families such as we were in 1994, new empty-nesters with kids out of high school as we are today and retirees on fixed income as we'd like to be here in Scarsdale one day. I am running with the Voters' Choice Party to help instill a fiscal discipline that will make that possible.
What volunteer or civic activities have you been engaged in?
I am a Board member of Pelham Community Rowing Association, a charitable organization whose mission is to advance the art and sport of rowing by making it accessible to the lower Westchester community. Many of our Scarsdale High School students row at PCRA. I also teach Taekwondo fighting to black belt teens and adults in Harrison once a week. I started this class mostly with an eye to preparing Westchester kids, especially girls, heading off to college in high crime areas. In Scarsdale, I coached travel and rec basketball and Little League, and it's wonderful when I occasionally catch up with one of "my kids" from those many teams, or hear about them from mom or dad as I did on the train home last night.
Why do you think an alternative slate is needed at this time?
We all want and deserve choice in government. Competition fosters discipline and responsiveness to the concerns of our Village.
The reason choice is needed especially at this time is that there are clear differences between the Voters' Choice and Citizen's Parties that matter. The Voters' Choice Party is all about keeping Scarsdale affordable for all our residents -- young families, empty-nesters and seniors -- many of whose incomes simply cannot keep up with our rates of tax increases. We are for equitable ad valorem property taxation for all our homeowners based on honest, state-of-the-art property value assessments. We aim to: apply best practice cost-benefit analyses to fiscal policy and sound investment criteria to capital projects; and to start a cost-effective process of zero-based budgeting to "cut out the fat".
This election will be in part a referendum on the Citizen's Party's record of policies that include their destructive Ryan revaluation, above inflation and NYS cap guidelines tax increases, and inattention to our crumbling roads that send so many of us for alignments and new tires. These policies have hurt a lot of people.
Did you also put your name in for trustee to the CNC? If so, why do you think they did not choose you?
I didn't. They would not have selected me given my passionate positions on the necessity of: contested elections; equitable ad valorem property taxes for all homeowners based on competent and professional property value assessments; and spending policies that respect the fact that our neighbors who have very good uses for their hard earned money live under budget constraints and so should Village government.
In your statement you refer to "poorly budgeted capital projects." Please enumerate. Which project(s) are you referring to?
"Budgeting" in a municipal context must imply a rank ordering of projects from those required in order to provide essential services at the top of the list to those at the bottom that are "nice to haves". In my view, the capital project that has been most poorly budgeted is the essential repaving and repair of our 80 miles of crumbling village roads. I would support a bond issuance to finance this essential service and enhance the safety and comfort of Scarsdale drivers for years to come.
What are your views on historic preservation and land use in Scarsdale?
Prudent historic preservation policies enhance our quality of life in Scarsdale, and I believe firmly in our right to self-determination in zoning policies. In both cases, however, we need to take care not to create winners and losers via policy changes, e.g., homeowners should be compensated for historical designation or zoning changes that impact their property values negatively, and all impending changes need to be disclosed to both parties prior to a sale.
Do you support the renovation and expansion of the library – even if it means a tax increase?
My family and I are active library users and do personally support renovation and expansion of the Library. In my opinion, the fact that generous private philanthropists are stepping up to finance 43% of the renovation and expansion likely makes this a big win for Scarsdale. We need to encourage such private/public partnerships and appreciate and honor our wealthy citizens who donate so much to the betterment of Scarsdale. However, I am concerned that there appears to be no reserve established against construction cost overruns, and the private funding in dollars is not being indexed to the likely increase in construction costs over the period of time that the funding is being raised. Thus, the $9.9mm bond is at risk of an increasing par amount or the project may have to be scaled back.
It is also important to remember that the November 25, 2016 report of the Scarsdale Forum on the "Scarsdale Public Library Renovation and Expansion Project" presents survey results showing that a scant 24% of the 441 respondents would support a 2 year relocation of library services for an extensive renovation, and only 29% of respondents indicate that a bond of $8.4mm is a reasonable cost for renovation (38.5% indicate renovation is not necessary at all and 18.3% replied that the cost is too high for the proposed project). What makes these results more striking is the fact that the survey indicates a Village expenditure that is fully $1.5mm below the $9.9mm agreed upon. When our busy citizens take the time to fill out a survey on an important issue their concerns must be addressed.
As far as tax increase goes, we all need to realize that a bond financing is not a free lunch, but rather represents a stream of future tax liabilities. So renovation and expansion of the library does mean a tax increase.
We noticed that your name is on the Article 78 proceeding against the Village. The Article 78 says that those who paid "more than their fair share" of property taxes on the 2016 assessment roll should be entitled to refunds of excess taxes paid.
Where would those funds come from? Would others be billed retroactively to come up with the money for the refunds? If your slate is successful and the suit goes on past election day, the new trustees/Mayor could be making decisions about the lawsuit. Do you see a conflict of interest there? How would your slate deal with it?
The Voters' Choice candidates have all agreed that we will not waste tax dollars litigating against our own residents over the failed and possibly corrupt Ryan revaluation. We will, with the Court's assistance, fashion a fair resolution of the lawsuit. Once we undo the damage, we will establish a committee of knowledgeable Village residents, to work with appropriate staff, agencies and the Board of Trustees to establish best practices for conducting periodic Village-wide property revaluations and to hire an ethical mass appraisal firm that employs fully validated state-of-the-art models and methods in carrying out the next town-wide revaluation.
What would you do to restore faith in Village government?
We're doing it now. Establishing The Voters' Choice Party and providing for contested elections going forward allows our community as a whole to take ownership of our government back from an entrenched single party that has become indifferent to the hurt that they cause. Again, competition will foster discipline and responsiveness; mistakes will be made, to be sure, but going forward our community can use the ballot box to hold our elected Board of Trustees accountable if they do not address and remediate them.
To read more about my personal and professional background or to contact me, please visit www.voterschoiceparty.com.
Comments: If you would like to comment, please include your first and last name. If you have something to say, and are afraid to include your name, perhaps you should think twice about your comment. If you don't include your name, we will post only those comments that we deem appropriate. Do not include email addresses or URL's in your comments.
Congressman Eliot Engel to Visit Scarsdale on Thursday March 2
Details

Category: People
Published on

26 February 2017

Written by

Joanne Wallenstein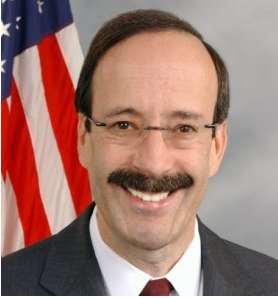 Congressman Eliot L. Engel will be the featured guest at the March 2 meeting of the Scarsdale Forum that will be held at 7:30pm in the Scott Room of the Scarsdale Public Library. This event is free and open to the public.
The Congressman, who represents portions of Westchester and the Bronx, will present "A View from Washington." Engel is the ranking member on the House Foreign Affairs Committee. He also serves on the Energy and Commerce Committee including the Subcommittee on Health, and the Subcommittee on Communications and Technology. He is the founder and Co-Chair of the House Oil and National Security Caucus, which is seeking clean, energy efficient alternatives to America's over-reliance on oil. He also sits on the Gun Violence Prevention Task Force, the Bipartisan Task Force for Combatting Anti-Semitism, the HIV/AIDS Caucus, the Long Island Sound Caucus, and the Animal Protection Caucus, among others. Residents may learn more by visiting Congressman Engel's website here.
Forum members will have the opportunity to vote on a previously released report: "Proposal of the Education Committee for a New Paradigm of Resilient Community Problem-Solving and Development of a Long Range Financial Plan in Support of the Scarsdale Schools as Its First Design Challenge." All reports are available on their website at www.scarsdaleforum.com.
Village Seeks Dismissal of Article 78 Lawsuit
Details

Category: Village Voices
Published on

18 February 2017

Written by

Joanne Wallenstein

Attorneys representing the Village of Scarsdale, Terry Rice and Dan Vinclette filed a motion to dismiss the Article 78 brought by the Scarsdale Committee for Fair Assessments on January 13, 2017. Drafted by Scarsdale Attorney Robert Bernstein and verified by Mayra Kirkendall-Rodriguez for 151 petitioners, the Article 78 asked the court to annul, void and rescind the 2016 tax assessment roll for Scarsdale and roll back valuations to 2015 assessments. If the Village failed to roll back the assessments, they asked that the petitioners who would pay more taxes on the 2016 roll than the 2015 roll be refunded the difference.
The Village of Scarsdale countered by asking for the dismissal of the Article 78 based on a number of procedural issues and the petitioners' failure to "allege any cognizable cause of action."
In an affirmation of support of the memorandum to dismiss the case, the attorneys write, "The petition consists of nothing more than a host of unsubstantiated allegations that are designed to disparage the name and reputation of the public officials involved in the 2016 revaluation.... Moreover, Petitioner ignores the fact that property valuations made by tax assessors are presumptively valid and that the presumption can only be rebutted with substantial evidence of overvaluation through proof based upon both sound proof and objective data. Here, Petitioner failed to present any evidence to rebut this presumption."
Recounting the history of the revaluation, the affirmation of support explains the role of Scarsdale resident Mayra Kirkendall Rodriguez who has been a vocal opponent of the Village Board and organized the petitioners to file the Article 78. The affirmation says that after the Village filed the 2016 roll, "Mayra Kirkendall Rodriguez became an immediate critic of the results and the valuation process. Despite having been told repeatedly that the Assessor is independent and that elected officials did not have the authority to supersede the Assessor's determination to file the final 2016 assessment roll, Mayra Kirkendall Rodriguez continued to insist that the Town/Village Board engage in such unlawful conduct.... When she realized that the Board would not supersede the independent determination of the Assessor, she then insisted that the Board seek special legislation from the State Legislature and Governor to invalidate the revaluation. When the Board declined to pursue that political remedy she threatened the Board with litigation and subsequently facilitated the commencement of this action. It should be noted that Mayra Kirkendall Rodriguez exercised her rights under Article 5 of the Real Property Tax Law and received a reduction in her 2016 assessment, almost to the level of her 2015 assessment."
The Village also explains why a roll back to a prior tax roll would not be legal or feasible for the Village as it would "deprive certain property owners of their right to grieve their 2015 assessment because certain statutory deadlines have passed."
In a 44-page memorandum filed on February 15 they argue for dismissal because:
1) The suit failed to name of the County of Westchester and the Scarsdale School District who they call "indispensable parties" who receive taxes based on the assessment roll. Since they would be required to pay refunds and could be "adversely affected" the lawyers argue that the suit can't proceed in their absence.
2) The suit fails to provide a factual basis for "outlandish claims" related to the revaluation and did not provide "substantial evidence of overvaluation based on sound theory and objective data."
3) The Committee for Fair Assessments lacks standing to assert a claim as it is an unincorporated association who does not own property or pay taxes in the Village. The memorandum says that the claim does not demonstrate injury to any "members" of the committee and failed to establish that it is advocating a position fairly representative of the community of interests which it seeks to protect. It doesn't provide the specifics of how individual members were affected and does not establish whether or not the organization was open to all individuals who were affected.
4) The claim does not provide facts to support that the 2016 revaluation "constituted a waste of or injury to public funds" or that it was illegal, imperiled the public interest or "calculated to work public injury.
The Village contends that the claim that the group was denied equal protection is baseless for several reasons ... one because the petition fails to show how the petitioners were treated differently than "similar persons or entities." The motion says, since the group was an ad hoc organization it would be difficult to comprehend how any equal comparator could exist. It says, "The petition challenges broad methodologies of assessment but fails to provide a single instance of purportedly similarly situated person or property that was treated differently."
The memorandum cites extensive case law to show that rescinding a municipality's tax roll has not previously been supported in a court of law. In Hellerstein vs. Assessor of Town of Islip in 1975, the court said, "if we invalidate the assessment roll this could bring fiscal chaos to the Town of Islip. ... and cause disorder and confusion in public affairs." Mayor Jon Mark cited this same case repeatedly over the last year and a half when residents pleaded with the Village Board to throw out the 2016 assessment roll.
Under General Municipal Law 51 the plaintiff was required to furnish a bond to the defendant therein, to be approved by a justice of the Supreme Court. The memorandum notes that the petitioners failed to post a bond.
Several people who signed the Article 78 and paid $500 each to fund the action are now running for Scarsdale Village Trustee. Brice Kirkendall-Rodriguez, husband of Mayra Kirkendall Rodriguez, who led the challenge to the Village, signed the petition. Candidate for Trustee Robert Selvaggio is a petitioner and Robert Berg, candidate for Village Mayor supported the suit saying he would have signed it except for the fact that his assessment was reduced between 2014 and 2016 and he therefore had nothing to gain. In recent weeks these candidates from the newly formed Scarsdale Voters' Choice Party who supported the suit then asked the Village to settle it rather than spend taxpayer funds to fight it. They said, "We will, with the Court's assistance, fashion a fair resolution of the lawsuit."
However, the Village launched a defense against the Article 78 which, if settled, would cost taxpayers considerable funds and might lead to further lawsuits. The outcome of the case may impact the results of the upcoming Village election on March 21.
About the Village's motion to dismiss, Robert Berg, who is currently running on the slate of the Scarsdale Voter's Choice Party for Mayor in opposition to the Scarsdale Citizens Party, said, "It reminds me of the alternative facts from Donald Trump. It sounds like the Ryan reval was fine and these people just disagree with the results. It ignores the entire history of what happened here. Mayor Mark admitted it was a mistake, no one on the Village Board was happy with it and the Village is withholding money from Ryan. These are all legal technicalities. If you read the substance of the brief, there's nothing there. The bottom line is that the reval is arbitrary and capricious and they should settle it. They are fighting this ... but to what end?"
The case has been assigned to Judge Scheinkman and it is not known when a decision will be announced.
Police Chief Andrew Matturo Thanks the Community for Their Help
Details

Category: Good Work
Published on

18 February 2017

Written by

Joanne Wallenstein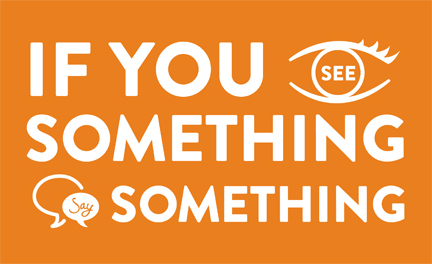 Over the past several weeks there has been quite a bit of activity where the Scarsdale Police Department has made several arrests for various offenses. I have spoken at a Village Board Meeting about property crime and we have put crime prevention tips and recommendations on our Village web site along with asking residents to call us when they observe suspicious behavior.
These recent arrests are the result of a combination of diligent police work by our officers on the street, ongoing investigations by our Investigation Section and an increase in calls from our residents reporting suspicious behavior.
I wanted to take a moment to sincerely thank our community for their assistance and encourage everyone to continue to call.
Chief Andrew Matturro