Great Places to Pick Apples, Pumpkins, Grapes, Peppers, Eggplants, Tomatoes, Zucchini, and more!
Details

Category: Parenting
Published on

06 October 2015

Written by

Lori Gertzog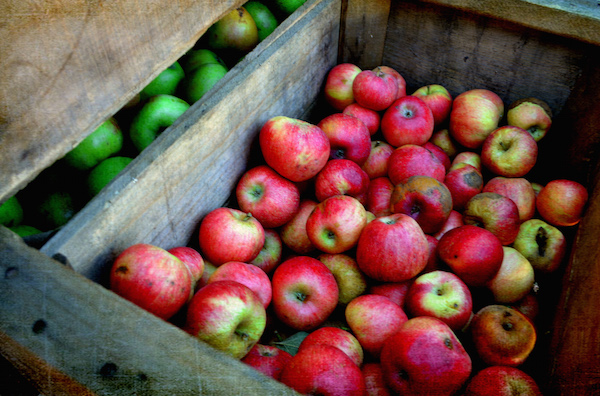 Now is the perfect time to take the family to one of the many apple orchards in our area, all within an easy drive from Scarsdale. Make sure you call ahead to confirm hours, availability and attractions or special events. Leave your pets at home; they aren't allowed at most farms. If you are thinking of bringing a picnic, call ahead to make sure the farm allows you to bring your own food.
Apple picking season started around Labor Day and lasts through October. Go soon to get the best apples. Also, the apples on the lower branches, which are easier for smaller children to reach, generally get picked first.
Pumpkin picking season starts around October 1. The best pumpkins go fast and Halloween is coming soon!
When you arrive home with your apples, keep them in a cool spot (root cellar, crisper, etc.) to extend their freshness so you can enjoy them longer.
Westchester County
Harvest Moon Farm & Orchard – North Salem, 914-485-1210
130 Hardscrabble Road; http://www.harvestmoonfarmandorchard.com/about.html
Formerly Outhouse Orchards, this family-run farm allows visitors to pick their own apples daily throughout the season. Easy drive up I-684 and good choice for young children. Fall festival with lots of activities for the family every weekend. Also enjoy wine tasting for the adults. Afterward, stop off at Muscoot Farm (free admission) to visit a working farm (muscootfarm.org) or walk around charming Katonah.
Stuart's Farm – Granite Springs, 914-245-2784
62 Granite Springs Road; http://www.stuartsfarm.com/
The Stuart family farm, the oldest in Westchester, offers nine types of apples. Also, pick your own pumpkins from the vine through November. Enjoy hayrides with the family.
Wilkens Fruit & Fir Farm – Yorktown Heights, 914-245-5111
1335 White Hill Road; www.wilkensfarm.com/
Apple picking began the first week of September and there are dozens of varieties. Wilkens offers pumpkin picking beginning October 15 and cut-your-own Christmas trees starting the Saturday after Thanksgiving.
Dutchess County
Fishkill Farms – Hopewell Junction, 845 897-4377
9 Fishkill Farm Road; http://fishkillfarms.com
Historic apple orchard run by the same family for more than 100 years. The farm's store stocks pies, donuts, pasture-raised eggs, locally produced ice cream, maple syrup and more. Apple varieties grown on the farm include Cortland, Spartan, Empire, Golden Delicious, Red Delicious, Mutsu, Jonagold, Idared, and Stayman Winesap.
Mead Orchards – Tivoli, 845-756-5641
15 Scism Road, off Rte. 9; www.meadorchards.com
Mead Orchards is a 185-acre fruit orchard and vegetable farm. Its orchards produce Fortune, Northern Spy, Senshu, Suncrisp, Cameo, Crimson Crisp and Ruby Frost, among others.
Orange County
Pennings Orchard – Warwick, 845-986-5959
Route 94 & Warwick Turnpike; http://penningsfarmmarket.com
Offers 15 varieties. Probably the biggest and one of the best orchards around. The trees tend to be low to the ground, so you don't need a pole to pick them. Good for small children. Adults can enjoy the hops garden and relax at the outdoor bar, which offers craft beer, wine, hard cider, live music, picnic table seating and lawn games.
Apple Ridge Orchards – Warwick, 845-987-7717
101 Jessup Road; www.appleridgeorchards.com
Located in the picturesque Warwick Valley, the views are worth the trip, plus you can pick pumpkins right off the vine. This is a great place for kids, as they have dwarf apple trees. An added attraction is the glass honey bee observation hive, where you can watch honey bees at work and learn about pollination. There are also hayrides, farm animals and fresh pressed apple cider and delicious homemade hot apple cider donuts.
Slate Hill Orchards – Slate Hill, 845-355-4493
2580 US Route 6; www.slatehillorchards.com
Every weekend starting the third week in September, you can pick apples, pumpkins and, a treat we don't usually see in our area as pick-your-own, grapes. All organic – no herbicides, pesticides or fungicides. Enjoy the hayrides and hay maze.
Rockland County
Dr. Davies Farm – Congers, 845-268-7020
306 Route 304
This historic 35-acre orchard is home to 4,000 trees and is open for picking daily. One of the oldest continually working farms in the area.
Nearby New Jersey
Riamede Farm - Chester, NJ 908-879-5353
122 Oakdale Road. www.riamede.com
Bring your own scissors and snip a pumpkin right off the vine starting September 28! The farm offers a complimentary hayride to the picking field on weekends and Columbus Day. You can also pick your own apples in several varieties including heirlooms.
Connecticut
Silverman's Farm – Easton, CT 203-261-3306
451 Sport Hill Road. http://www.silvermansfarm.com
Pick your own apples and pumpkins. Animal farm/petting zoo with many animals, including buffalo, llamas, alpacas, sheep, goats, fallow deer, emus, long-horn cattle, and exotic birds.
Candee Farm – Easton, CT (203) 268-5623
456 Morehouse Rd
Candee Farm is a great stop just down the road from Silverman's Farm. You can pick your own fruits and vegetables throughout the spring and fall. They are currently offering peppers, eggplants, tomatoes, zucchini, and more, all at low prices.
Easy drive - located 45 minutes up the Merritt Parkway.
What's Best for Greenacres?
Details

Category: Shout it Out
Published on

08 October 2015

Written by

Joanne Wallenstein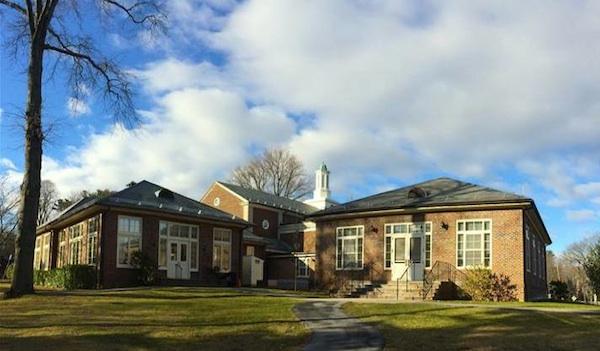 This is an opinion piece written by Scarsdale10583 site founder and Greenacres resident Joanne Wallenstein.

The Greenacres School, while quaint and charming, was old when my oldest son began kindergarten in 1991 and it hasn't been improved since. I remember being puzzled by the fact that it had no cafeteria and learned that Greenacres was built at a time when children went home for lunch. Home for lunch? I was working in the city at the time and couldn't believe that the school had not caught on to the fact that many mothers weren't spending their mornings preparing lunch and ferrying their children back and forth to school twice a day.
The fact that the school lacks a driveway and a parking lot has caused years of drama when parents, and yes babysitters, attempted to deliver and retrieve the children. There are safety issues and frustration when drivers don't follow the rules. Then there's Huntington Avenue that runs between the school and the playground. This separation necessitates crossing guards, careful supervision and frequent traffic stops.
The school was crowded as well. As more homes were built in Greenacres, more children registered for school. My daughter's grade included the district's special needs class, requiring an additional classroom. Fifth graders were jammed into small classrooms on the upper floor that lacked air conditioning and were sometimes sweltering in June and September.
During Michael McGill's last year as Superintendent, concerned parents called him to attend a meeting at the school to address classes that had swelled to more than 24 students. In addition to the surge in enrollment, parents were very upset about the facilities and urged the district to address the needs of the soon-to-be 100 year-old school.
When the district planned the latest round of capitol improvements, Greenacres was left out of the $18.1 mm project. Why? Because it was determined that the school required more than modest renovation. Engineers found that the school has inadequate ventilation, chronic water issues, mold in the basement and mechanical systems beyond their useful life spans. The roof needs to be replaced and the classrooms are not large enough to meet New York State standards. Therefore, the administration recommended that Greenacres wait for a few years until another round of financing could be secured.
In the first half of 2015, in response to pleas from parents, the Board asked architects KG&D to make a preliminary survey of the Greenacres School and the site, and come up with some schematics on how the problems might be addressed. When the results were unveiled, some were unhappy with one of the options which was to tear down the existing school and build a new one on the field across the street.
Seeking to take this option off the table, even before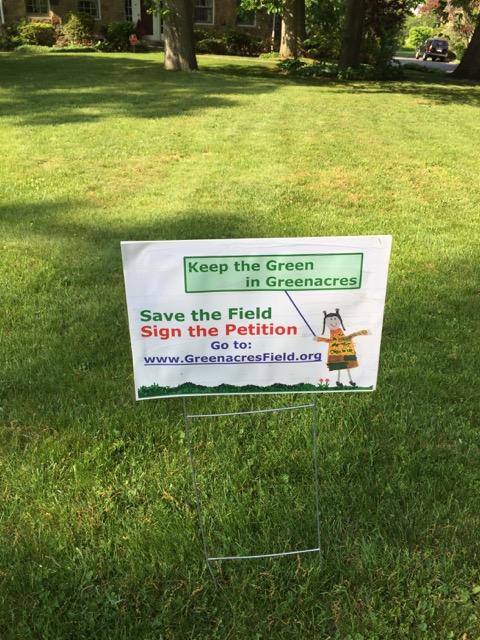 it could be properly vetted, opponents organized, gathered signatures and printed signs to "Save the Field" that are now displayed on many Greenacres lawns.
Arguments for preserving the school remind me of the fight to save "The Shop Around the Corner" in the movie "You've Got Mail." Advocates for "saving the school" contend that School Board members have an agenda and have already decided to do away the building. When the building committee was formed, opponents attacked the methodology for assigning members. The latest struggle involves two seats on the building committee that were designated for representatives from the Greenacres Neighborhood Association. Angry residents demanded that the neighborhood association select representatives that were against the demolition of the school. However, the neighborhood association chose Bob Steves, a former Mayor of Scarsdale and former President of the Board of Education, as well as Lynne Clarke, a long-term resident and respected realtor to assume the two seats on the board.
Neither Steves nor Clarke have taken a position on the issue. They see it as their role to listen, convey the concerns of Greenacres residents and work with the committee to determine what would be the best solution for the entire community. Advocates to "Save the Field" now say that they are not being adequately represented and have gone as far as to call for the dissolution of the neighborhood association.
While those that wish to preserve the school have been highly vocal, others are wondering what it might be like to have Scarsdale's first state of the art elementary school in Greenacres. Forward-thinking educators are calling for flexible and collaborative learning spaces and design labs that can't be accommodated in the current school structure. What effect might a new school have on property values now and in the not so distant future?
The district's schedule calls for the Greenacres Building Committee to start meeting in October and provide their recommendation by December 2015. Perhaps the committee will find that re-districting is required, and that a certain portion of homes that are now in Greenacres will be considered part of a different elementary school district. Or they might determine that the high water table underneath the school will continue to pose problems in the future and that the portion of Huntington Avenue in front of the school should be closed.
There are many questions to be answered. In addition to recommending a building option that will best serve Greenacres in the future, administrators will need to consider what will happen to students during the construction? Will they go to school in trailers – or be bussed to other facilities?
Public forums will be held in January and February 2016 with a district-wide bond vote in May 2017. Every Scarsdale resident will have the right to vote for or against the bond.

There's a long road ahead and from what I can see, no decisions have been made. In my view it seems premature to close off any options until further exploration and analysis are done. The district is fortunate to have highly qualified administrators, savvy residents and advice from recognized experts in the field.
Let's permit them to do their work and determine what will serve Greenacres best for the next 100 years.
Babes in the Berks
When we think of a girls' weekend, often a spa getaway comes to mind. In fact, with a big birthday around the corner and a plan for my first-ever girls' weekend, a spa was what came to mind because hey, that's what girls do, right?
But as I looked at spas, it just didn't seem like the weekend I always wanted. The cost would be high, (I aimed to keep it low,) and we'd be spending a lot of our time "together" in different treatment rooms having different experiences. My friends were from different points in my life and no one had met before so I wanted to make the weekend as comfortable as possible for all.
The Berkshires quickly seemed like the perfect option since friends were coming from both Boston and New York. We decided to rent a house in order to have the most privacy and space for drinking goblets (and goblets) of wine. Two great sites for house rentals are VRBO and HomeAway. We found a beautiful, fully renovated house in the heart of Great Barrington that slept seven of us comfortably for $60 per night per person.
Friday night we ordered in from the best pizza joint in town, Baba Louie's. Each pizza is topped with mounds of gourmet toppings and is worth the calorie intake (Coconut, shrimp, pineapple, and Canadian bacon on a pizza sounds weird but tastes great.)
Saturday morning we awoke to crisp mountain air and the most perfect blue skies. After downing donuts from the delectable Home Sweet Home Doughnut Shoppe we headed to what was hands-down the best part of the entire weekend, Catamount Trees. Catamount Trees is an aerial zip line and ropes course high up in the mountains that was a challenge, even for the experienced rock climber and the marathoner in our group. Catamount is on the border of New York and Massachusetts, less than a two-hour drive from Scarsdale.
Adrenaline is the best-known antidote to a stomach stuffed with donuts. Each person was fitted for a harness and we were given a brief safety talk and a few instructions on how to work the gear that was now attached to us. We walked up the mountain to the base of the aerial ropes course and were amazed at the intricacy, organization, and (admittedly) perceived difficulty of it. The course is unguided, so you must attach, reattach, and detach yourself to the lines along the way including the zip lines.
Everyone must start on the easier courses (yellow then green) and as you move to more difficult ones (blues and black diamonds), increased strength, agility, and balance are needed...as is more courage! There are 12 courses and over 170 elements in total. We all cheered one another on and had to help each other figure out the optimal way to get across, up, down, or through the various elements since there are numerous ways to tackle each. No element is the same. There are bridges, ladders, obstacles, and zip lines and just when you think you've done it all, another element pops up that offers a completely new challenge. We moved from platform to platform and sailed high through the tree tops on zip lines together which made this really special to do as a group.
After free falling (holy crap!) and then auto-belaying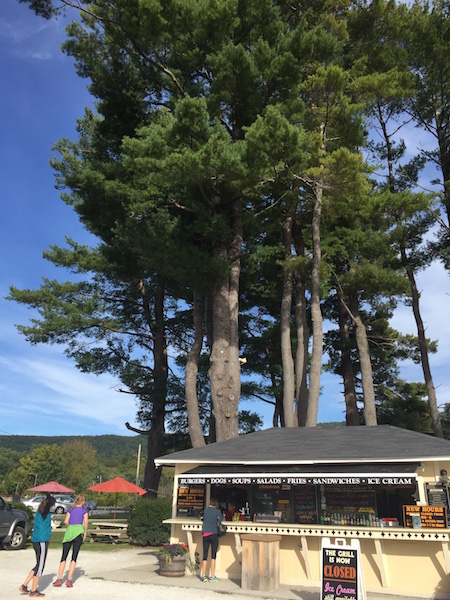 down the last element of our last course (difficulty level blue), we regrouped and headed to Tripadvisor's number on pick for food in Great Barrington. The Bistro Box is a roadside stand that has picnic tables and great music coming out of funky speakers. Their garlic and herbed French fries and grated Parmesan and truffle oil French fries are to die for (see picture), and this is coming from a person who (no joke) has never liked fries, even as a kid. The chefs trained at the Culinary Institute of America and are the real deal. They serve the freshest food imaginable out of their "box." It was so good we returned for lunch the next day. Why mess with perfection?
With a sense of accomplishment, we headed back to the house and took turns taking the owners' kayaks for a sunset paddle around Lake Mansfield while the rest of us reminisced about the day and drank good wine. We ordered in again and played "fact or fiction," a game in which we each had to give the others a chance to guess which absurd or outrageous fact was true versus the two that weren't. We had many laughs and learned a lot about each other.
Sunday morning we had local bagels comparable to New York's finest and went apple picking at Windy Hill Farm. The apple orchard is well laid out with signs that show what's ripe for the picking. The farm is beautiful, facing Monument Mountain. Unlike orchards in the Hudson Valley, there were no crowds. The apple varieties were pleasing and there were lots of ripe apples easy to pick. There weren't many rotting apples under the trees so there were very few bees and flies.
Finally, we headed out on one last adventure to Bash Bish Falls, a pristine waterfall in the Taconic Mountains on the Massachusetts/New York border. A short but steep hike led us to an area that you could boulder your way around to get closer to the falls. It also got us a little too close to a rather long copperhead snake, one of the few poisonous snakes in the region.
The Berkshires is packed with many other options for girls' weekend fun. There is the Norman Rockwell Museum, the Mass MOCA art museum, hiking at Monument Mountain and Mt. Greylock, biking, lots of restaurant options, the Kripalu Center for Yoga and Health, and much else. Oh, and of course, if you'd rather be fully pampered, there's always the spa option at Canyon Ranch.
Coriander: Fusion Indian Food in Larchmont
Details

Category: The Goods
Published on

06 October 2015

Written by

Joanne Wallenstein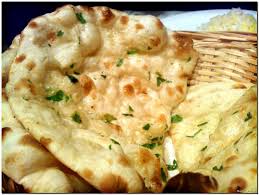 As lovers of Indian food we never fully recovered from the loss of Dawat which served great fare in an elegant setting on the Post Road in White Plains. While others spent Friday night in synagogue, our temple was Dawat where we were greeted by Anu, a stunning hostess dressed in a sari who settled us into a cozy corner banquette where our kids could sit at or under the table when they weren't watching the tandoori chef roasting meets in the glass enclosed oven.
When Dawat unexpectedly shut its doors, we mourned the loss but moved further south on Post Road to Bengal Tiger where a large man in a turban guarded the door and summoned us from the bar when a table was available. We'll never forget the hot summer day when Bengal Tiger and the neighboring dry cleaning establishment blew up in a fire of mythic proportions. I went to the scene and found Post Road closed and several exhausted firemen lying in the street trying to recover from inhalation of the acrid smoke.
The closing of Dawat and the immolation of Bengal Tire left us without a good Indian restaurant nearby and I was intrigued when I heard about "Coriander" on Larchmont Avenue in Larchmont. We set a date to go and found a modestly adorned eatery with a bar and a large statue of an Indian goddess. After ordering the requisite Taj Mahal (beer) we examined the lengthy menu which had too many good choices. Since we had a party of five – we decided to go for it, and ordered quite an array of appetizers followed by entrees and sides to share. In retrospect, we probably over-ordered, but we did have the chance to taste a nice selection of what Coriander has to offer.
Everything was delicious and it was difficult to pace ourselves so that we had room to try everything we ordered.
We started with Shrimp Rangoli which were pan seared and served in creamy orange tikka sauce. The Lassoni Ghobi was crisp fried cauliflower in a garlic tomato sauce and the Vegetable Samosas were light and filled with peas and potatoes. My favorite was a dish that merged India with Mexico – Chicken Lsooni Tacos --a stew of shredded chicken in garlic tomato sauce served over garam masala tortillas. I'll be back for another order of those soon. The kebabs were also highly recommended so we went for a curried chicken tikka kebab which was marinated in homemade yogurt spices, garlic and cilantro. Another standout.
And those were just the appetizers. We ordered freshly baked naan (bread) which comes plain or with your choice of shredded radish and herbs or pistachio and cherry. We couldn't pass on the cucumber and mint raita and chutney to top the warm, fragrant naan. For entrees we tried the Indian Ocean Tiger Shrimp with fennel, garlic, yogurt, saffron, and cilantro along with the Chicken Tikka Akbari, marinated boneless chicken breasts. The Saag Paneer, creamed spinach with sliced paneer (cheese) was rich and delectable.
The menu includes a full range of soups, salads, lamb dishes, curries and vegetable entrees. Many of the selections are gluten free and indicated as such on the menu. There was far more than we could try, even with a table of five.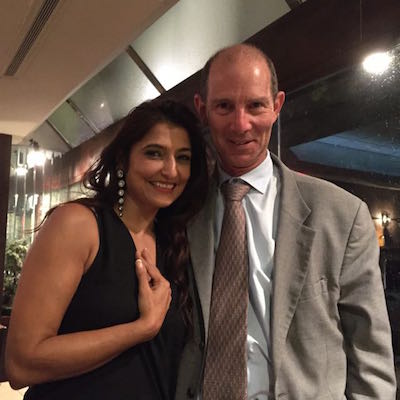 But the best surprise was at the end. The hostess came over to chat – and had a quizzical look on her face. I introduced myself and asked about the origins of the restaurant. She explained that her husband and son are chefs and that they have also opened another Coriander in White Plains. She mentioned that they were formerly in Pelham – and before that....at Dawat! It didn't take long before we realized that she was the beautiful woman in the white sari who greeted us each weekend in our younger years. My husband was beaming when he was reunited with Anu, his exotic muse.

Coriander
154 Larchmont Avenue
Larchmont, NY 10538
(914) 235-1306

SHS Grad Travels the World to Make A Difference
Details

Category: People
Published on

06 October 2015

Written by

Joanne Wallenstein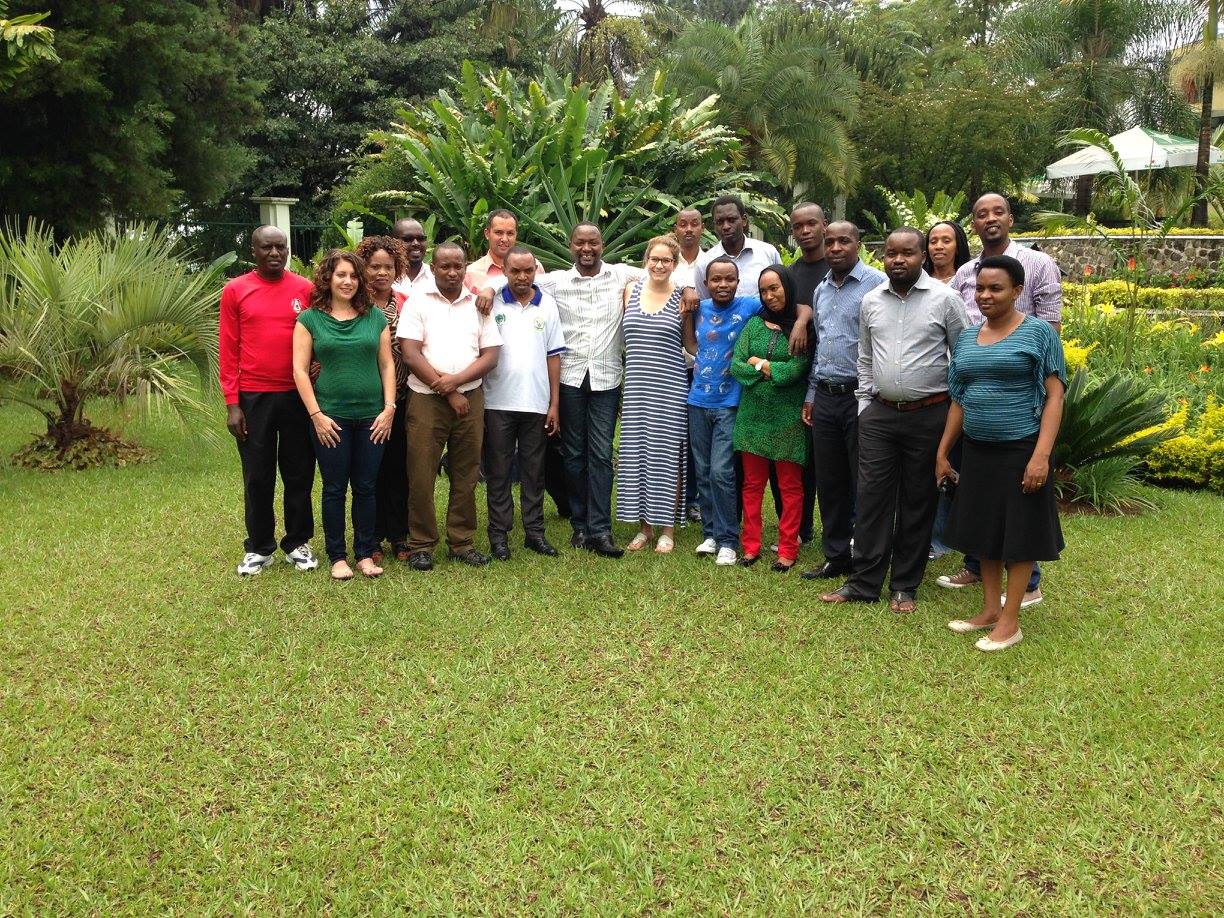 You never know where a Scarsdale education will take you. In just the past 12 months, Isabel Brodsky from the SHS Class of 2007 has traversed the globe and landed in hotspots like Rwanda, Ethiopia and Bangladesh where she works as an advisor to a company that implements government funded programs to improve lives in some of the world's poorest countries. How did she select this field and what has she learned? She outlines her journey here:
Tell us about your background. When did you graduate from high school, where did you go to college and graduate school --and what did you study? I graduated from Scarsdale High School in 2007. I went to Colgate University in Hamilton, NY where I majored in political science and minored in African Studies. I graduated from Colgate in 2011 and immediately went to get an M.A. from Fordham University in International Political Economy and Development with a concentration in International Development Studies. Since graduating from Fordham I have worked at Palladium in Washington DC.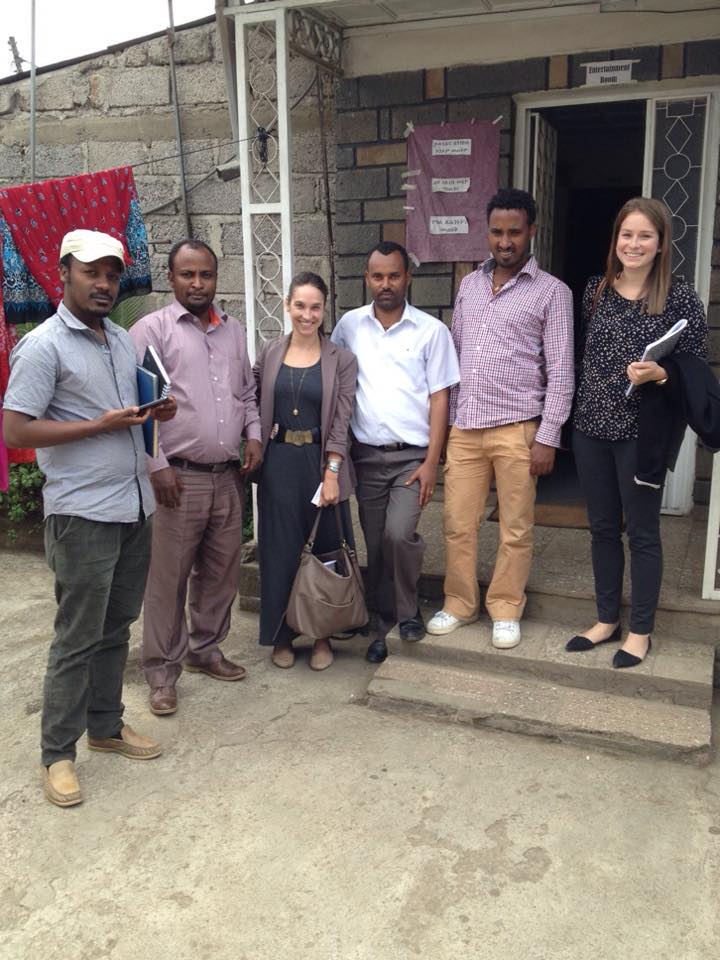 How did you become interested in the field? Who or what influenced you? I've always been interested in human rights issues, ever since middle school when we had a unit on human rights in my 7th grade history class with Ms. Wixted. In college my freshman year I took a class called Intro to Peace and Conflict Studies with a professor I really loved. She had worked in global health and I found her and the class to be really interesting. I think that is when I realized that I could work in this field as a career. I studied abroad in Dakar, Senegal during the summer between my sophomore and junior years of college and had an internship with two local NGOs and took classes on West African history and politics and Wolof (the local language of Senegal). That was my first experience going to a developing country and it motivated me to continue to pursue a career in global health and international development.
Explain the mission of Palladium and what you do there. Palladium is a consulting firm with a large focus on international development. Its mission is to deliver innovative solutions that create a positive impact and improve the quality of people's lives around the world. Most of Palladium's work is in the form of contracts with donor organizations such as USAID. I am a Data Use Advisor and work mainly on a USAID-funded project called MEASURE Evaluation, which helps to strengthen countries' health information systems. My work focuses on helping ministries of health, national AIDS programs, and other government entities to better collect, analyze, interpret, and use their health data to improve evidence-based decision making. Often times decisions are made arbitrarily without data to back them up. It's important to build the capacity of decision makers to use data to make decisions.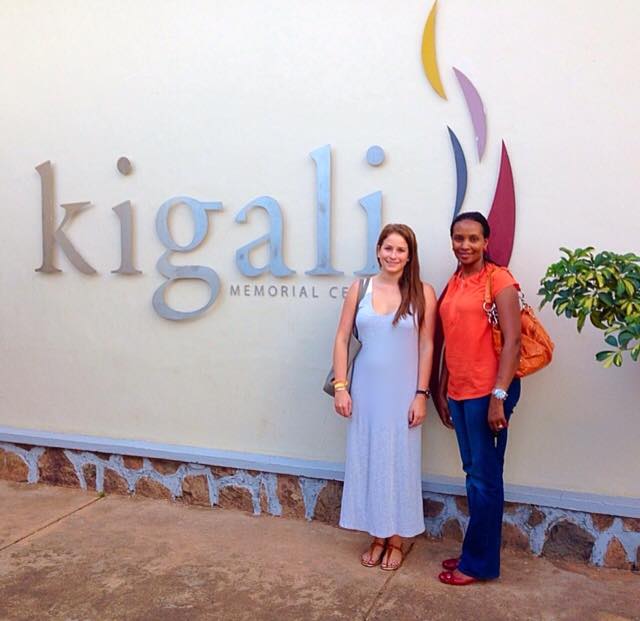 Where have you travelled in the last year? This year was crazy! I traveled to Rwanda twice, to Tanzania twice, to South Africa three times, to Ethiopia, and to Bangladesh. My next trip is going to be to Cote d'Ivoire next month, which will be exciting because I have never been there and I haven't been back to West Africa since I went to Senegal back in 2009.
What do you do when you visit these countries? Many of the trips I do are to facilitate and participate in workshops or trainings. My most recent trip was in Tanzania, where we were pilot testing a one week curriculum that we developed on a software system called District Health Information Systems (DHIS2), which enables countries to collect all of their data electronically and manage, analyze, interpret, and visualize it within the software. We want to encourage people that using data is a critical part of their jobs, and also that there are user friendly tools out there to help them to do so. On many of the trips that I go on we also train people on GIS mapping software. Geographic targeting is becoming increasingly important, particularly in HIV, as the disease does not affect populations uniformly and funding is waning. Understanding where people are most affected by HIV can allow decision makers to be more targeted with where they allocate resources, plan programs, etc. We have been training staff on how to make maps of the distribution of HIV with software and also how to analyze these maps and use them in decision making and planning.
What are some of the things that surprised you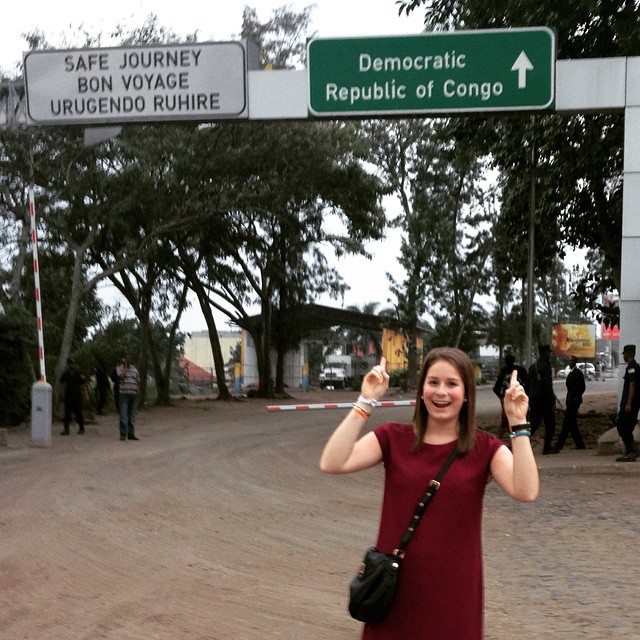 about visiting these countries? More than anything I'm just always struck by how beautiful all of the places I go to are and how nice and warm and friendly everyone is. I think that people have visions in their head for what they expect developing countries to be like, and some of them are true, but some of them are really off. I remember sending a picture to my family of Kigali (the capital of Rwanda) the first time I went there and they were so shocked by how beautiful it was. It shouldn't come as a surprise, but it often does.
What are some common misconceptions Americans have about world health issues? That's a tough question. I think that people tend to focus on what's in the news and forget about world health issues quickly. For example, for months everyone was very focused on Ebola (rightly so) but also was misinformed about the disease and then quickly forgot about it. At the same time, there is little knowledge about many other pervasive health issues occurring around the world that don't get the same type of attention. Maybe if these issues were better known and understood there could be more support and funding for them.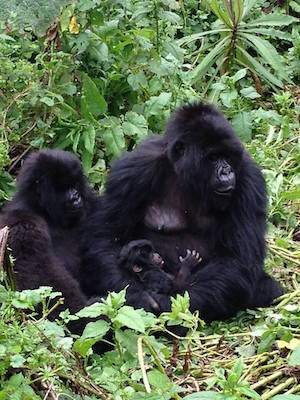 Can you tell us about any interesting experiences you have had while traveling? One of the most memorable experiences I've had was in the winter in Rwanda. There is a place in Rwanda called Volcanoes National Park, which is one of two places in the world where you can see mountain gorillas. I did a day trek in the park where you hike for hours through the rain forest with guides searching for the gorillas. Once you find them you have one hour to observe them in their natural habitat and then you have to leave. They do an amazing job with conservation and with ensuring that the gorillas don't get too used to being around humans. The best part of the entire experience was that one of the mother gorillas in the family had a newborn baby! It is definitely something I will never forget and probably never would have done otherwise.
Is the work even more challenging because you are female? I think it is more challenging because I am young than because I am female. I think that it can at times be more difficult to be taken seriously because people may question by age and my knowledge and experience; however, I think I have also been able to use it to my advantage in difficult situations. Sometimes people are more willing to work with you and negotiate with you when they underestimate you or don't find you to be too intimidating.
Where do you see yourself going with this in the future? I hope to continue in this field and to ultimately develop an expertise in a disease area. One of my main interests that I hope to grow more professionally in is malaria and neglected tropical diseases. Ultimately I see myself becoming an expert in my field of choice and continuing to work with governments, people, and countries to improve health and livelihoods. Sometimes I think I will go back to school and get a PhD, but I'll just have to wait and see!
Any advice to students who may wish to pursue a similar career path? One of the most valuable things to have is field experience in a developing country. I suggest students seize opportunities to travel and work on the ground. It gives you a completely different perspective on this type of work and ultimately is very appealing to future employers. My other piece of advice is to find organizations that truly interest you and try to get a foot in the door at them however you can. I started off at my company in an administrative position and was able to advance to a more technical role. International development and global health are difficult fields to break into but once you do you will find a community of some of the smartest people you will ever meet and work with.