An Interview with Voters' Choice Party Candidate Robert Selvaggio
Details

Category: On Our Minds
Published on

15 February 2017

Written by

Joanne Wallenstein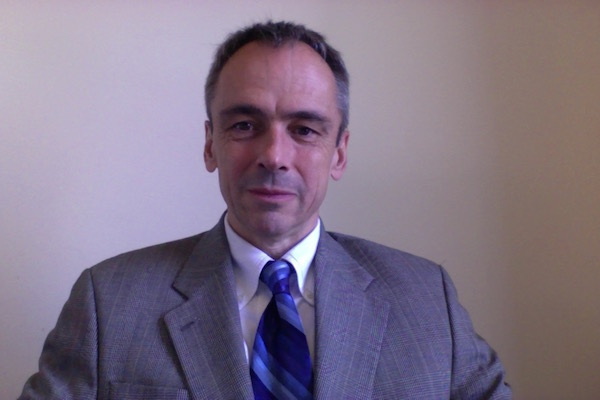 Bob Selvaggio is running for Village Trustee on the slate of the newly formed Scardale Voters' Choice Party. To find out where he stands on village issues, we asked him a series of questions and received the answers below:
How long have you lived in Scarsdale and what do you like about living here?
Lisa and I moved to Scarsdale from Manhattan twenty-three years ago. We chose Scarsdale for our excellent public schools, but also for our exceptionally low crime rate, our intellectual, cultural, political and religious diversity and tolerance, and easy access to the city and activities we enjoy. We like being in a small town where we number so many neighbors as friends and the sense of community we feel even when shopping in our local markets, dining in our restaurants or commuting on Metro North with folks we've been riding with for years and even decades.
We'd like to keep Scarsdale affordable for young families such as we were in 1994, new empty-nesters with kids out of high school as we are today and retirees on fixed income as we'd like to be here in Scarsdale one day. I am running with the Voters' Choice Party to help instill a fiscal discipline that will make that possible.
What volunteer or civic activities have you been engaged in?
I am a Board member of Pelham Community Rowing Association, a charitable organization whose mission is to advance the art and sport of rowing by making it accessible to the lower Westchester community. Many of our Scarsdale High School students row at PCRA. I also teach Taekwondo fighting to black belt teens and adults in Harrison once a week. I started this class mostly with an eye to preparing Westchester kids, especially girls, heading off to college in high crime areas. In Scarsdale, I coached travel and rec basketball and Little League, and it's wonderful when I occasionally catch up with one of "my kids" from those many teams, or hear about them from mom or dad as I did on the train home last night.
Why do you think an alternative slate is needed at this time?
We all want and deserve choice in government. Competition fosters discipline and responsiveness to the concerns of our Village.
The reason choice is needed especially at this time is that there are clear differences between the Voters' Choice and Citizen's Parties that matter. The Voters' Choice Party is all about keeping Scarsdale affordable for all our residents -- young families, empty-nesters and seniors -- many of whose incomes simply cannot keep up with our rates of tax increases. We are for equitable ad valorem property taxation for all our homeowners based on honest, state-of-the-art property value assessments. We aim to: apply best practice cost-benefit analyses to fiscal policy and sound investment criteria to capital projects; and to start a cost-effective process of zero-based budgeting to "cut out the fat".
This election will be in part a referendum on the Citizen's Party's record of policies that include their destructive Ryan revaluation, above inflation and NYS cap guidelines tax increases, and inattention to our crumbling roads that send so many of us for alignments and new tires. These policies have hurt a lot of people.
Did you also put your name in for trustee to the CNC? If so, why do you think they did not choose you?
I didn't. They would not have selected me given my passionate positions on the necessity of: contested elections; equitable ad valorem property taxes for all homeowners based on competent and professional property value assessments; and spending policies that respect the fact that our neighbors who have very good uses for their hard earned money live under budget constraints and so should Village government.
In your statement you refer to "poorly budgeted capital projects." Please enumerate. Which project(s) are you referring to?
"Budgeting" in a municipal context must imply a rank ordering of projects from those required in order to provide essential services at the top of the list to those at the bottom that are "nice to haves". In my view, the capital project that has been most poorly budgeted is the essential repaving and repair of our 80 miles of crumbling village roads. I would support a bond issuance to finance this essential service and enhance the safety and comfort of Scarsdale drivers for years to come.
What are your views on historic preservation and land use in Scarsdale?
Prudent historic preservation policies enhance our quality of life in Scarsdale, and I believe firmly in our right to self-determination in zoning policies. In both cases, however, we need to take care not to create winners and losers via policy changes, e.g., homeowners should be compensated for historical designation or zoning changes that impact their property values negatively, and all impending changes need to be disclosed to both parties prior to a sale.
Do you support the renovation and expansion of the library – even if it means a tax increase?
My family and I are active library users and do personally support renovation and expansion of the Library. In my opinion, the fact that generous private philanthropists are stepping up to finance 43% of the renovation and expansion likely makes this a big win for Scarsdale. We need to encourage such private/public partnerships and appreciate and honor our wealthy citizens who donate so much to the betterment of Scarsdale. However, I am concerned that there appears to be no reserve established against construction cost overruns, and the private funding in dollars is not being indexed to the likely increase in construction costs over the period of time that the funding is being raised. Thus, the $9.9mm bond is at risk of an increasing par amount or the project may have to be scaled back.
It is also important to remember that the November 25, 2016 report of the Scarsdale Forum on the "Scarsdale Public Library Renovation and Expansion Project" presents survey results showing that a scant 24% of the 441 respondents would support a 2 year relocation of library services for an extensive renovation, and only 29% of respondents indicate that a bond of $8.4mm is a reasonable cost for renovation (38.5% indicate renovation is not necessary at all and 18.3% replied that the cost is too high for the proposed project). What makes these results more striking is the fact that the survey indicates a Village expenditure that is fully $1.5mm below the $9.9mm agreed upon. When our busy citizens take the time to fill out a survey on an important issue their concerns must be addressed.
As far as tax increase goes, we all need to realize that a bond financing is not a free lunch, but rather represents a stream of future tax liabilities. So renovation and expansion of the library does mean a tax increase.
We noticed that your name is on the Article 78 proceeding against the Village. The Article 78 says that those who paid "more than their fair share" of property taxes on the 2016 assessment roll should be entitled to refunds of excess taxes paid.
Where would those funds come from? Would others be billed retroactively to come up with the money for the refunds? If your slate is successful and the suit goes on past election day, the new trustees/Mayor could be making decisions about the lawsuit. Do you see a conflict of interest there? How would your slate deal with it?
The Voters' Choice candidates have all agreed that we will not waste tax dollars litigating against our own residents over the failed and possibly corrupt Ryan revaluation. We will, with the Court's assistance, fashion a fair resolution of the lawsuit. Once we undo the damage, we will establish a committee of knowledgeable Village residents, to work with appropriate staff, agencies and the Board of Trustees to establish best practices for conducting periodic Village-wide property revaluations and to hire an ethical mass appraisal firm that employs fully validated state-of-the-art models and methods in carrying out the next town-wide revaluation.
What would you do to restore faith in Village government?
We're doing it now. Establishing The Voters' Choice Party and providing for contested elections going forward allows our community as a whole to take ownership of our government back from an entrenched single party that has become indifferent to the hurt that they cause. Again, competition will foster discipline and responsiveness; mistakes will be made, to be sure, but going forward our community can use the ballot box to hold our elected Board of Trustees accountable if they do not address and remediate them.
To read more about my personal and professional background or to contact me, please visit www.voterschoiceparty.com.
Comments: If you would like to comment, please include your first and last name. If you have something to say, and are afraid to include your name, perhaps you should think twice about your comment. If you don't include your name, we will post only those comments that we deem appropriate. Do not include email addresses or URL's in your comments.
Village Seeks Dismissal of Article 78 Lawsuit
Details

Category: Village Voices
Published on

18 February 2017

Written by

Joanne Wallenstein

Attorneys representing the Village of Scarsdale, Terry Rice and Dan Vinclette filed a motion to dismiss the Article 78 brought by the Scarsdale Committee for Fair Assessments on January 13, 2017. Drafted by Scarsdale Attorney Robert Bernstein and verified by Mayra Kirkendall-Rodriguez for 151 petitioners, the Article 78 asked the court to annul, void and rescind the 2016 tax assessment roll for Scarsdale and roll back valuations to 2015 assessments. If the Village failed to roll back the assessments, they asked that the petitioners who would pay more taxes on the 2016 roll than the 2015 roll be refunded the difference.
The Village of Scarsdale countered by asking for the dismissal of the Article 78 based on a number of procedural issues and the petitioners' failure to "allege any cognizable cause of action."
In an affirmation of support of the memorandum to dismiss the case, the attorneys write, "The petition consists of nothing more than a host of unsubstantiated allegations that are designed to disparage the name and reputation of the public officials involved in the 2016 revaluation.... Moreover, Petitioner ignores the fact that property valuations made by tax assessors are presumptively valid and that the presumption can only be rebutted with substantial evidence of overvaluation through proof based upon both sound proof and objective data. Here, Petitioner failed to present any evidence to rebut this presumption."
Recounting the history of the revaluation, the affirmation of support explains the role of Scarsdale resident Mayra Kirkendall Rodriguez who has been a vocal opponent of the Village Board and organized the petitioners to file the Article 78. The affirmation says that after the Village filed the 2016 roll, "Mayra Kirkendall Rodriguez became an immediate critic of the results and the valuation process. Despite having been told repeatedly that the Assessor is independent and that elected officials did not have the authority to supersede the Assessor's determination to file the final 2016 assessment roll, Mayra Kirkendall Rodriguez continued to insist that the Town/Village Board engage in such unlawful conduct.... When she realized that the Board would not supersede the independent determination of the Assessor, she then insisted that the Board seek special legislation from the State Legislature and Governor to invalidate the revaluation. When the Board declined to pursue that political remedy she threatened the Board with litigation and subsequently facilitated the commencement of this action. It should be noted that Mayra Kirkendall Rodriguez exercised her rights under Article 5 of the Real Property Tax Law and received a reduction in her 2016 assessment, almost to the level of her 2015 assessment."
The Village also explains why a roll back to a prior tax roll would not be legal or feasible for the Village as it would "deprive certain property owners of their right to grieve their 2015 assessment because certain statutory deadlines have passed."
In a 44-page memorandum filed on February 15 they argue for dismissal because:
1) The suit failed to name of the County of Westchester and the Scarsdale School District who they call "indispensable parties" who receive taxes based on the assessment roll. Since they would be required to pay refunds and could be "adversely affected" the lawyers argue that the suit can't proceed in their absence.
2) The suit fails to provide a factual basis for "outlandish claims" related to the revaluation and did not provide "substantial evidence of overvaluation based on sound theory and objective data."
3) The Committee for Fair Assessments lacks standing to assert a claim as it is an unincorporated association who does not own property or pay taxes in the Village. The memorandum says that the claim does not demonstrate injury to any "members" of the committee and failed to establish that it is advocating a position fairly representative of the community of interests which it seeks to protect. It doesn't provide the specifics of how individual members were affected and does not establish whether or not the organization was open to all individuals who were affected.
4) The claim does not provide facts to support that the 2016 revaluation "constituted a waste of or injury to public funds" or that it was illegal, imperiled the public interest or "calculated to work public injury.
The Village contends that the claim that the group was denied equal protection is baseless for several reasons ... one because the petition fails to show how the petitioners were treated differently than "similar persons or entities." The motion says, since the group was an ad hoc organization it would be difficult to comprehend how any equal comparator could exist. It says, "The petition challenges broad methodologies of assessment but fails to provide a single instance of purportedly similarly situated person or property that was treated differently."
The memorandum cites extensive case law to show that rescinding a municipality's tax roll has not previously been supported in a court of law. In Hellerstein vs. Assessor of Town of Islip in 1975, the court said, "if we invalidate the assessment roll this could bring fiscal chaos to the Town of Islip. ... and cause disorder and confusion in public affairs." Mayor Jon Mark cited this same case repeatedly over the last year and a half when residents pleaded with the Village Board to throw out the 2016 assessment roll.
Under General Municipal Law 51 the plaintiff was required to furnish a bond to the defendant therein, to be approved by a justice of the Supreme Court. The memorandum notes that the petitioners failed to post a bond.
Several people who signed the Article 78 and paid $500 each to fund the action are now running for Scarsdale Village Trustee. Brice Kirkendall-Rodriguez, husband of Mayra Kirkendall Rodriguez, who led the challenge to the Village, signed the petition. Candidate for Trustee Robert Selvaggio is a petitioner and Robert Berg, candidate for Village Mayor supported the suit saying he would have signed it except for the fact that his assessment was reduced between 2014 and 2016 and he therefore had nothing to gain. In recent weeks these candidates from the newly formed Scarsdale Voters' Choice Party who supported the suit then asked the Village to settle it rather than spend taxpayer funds to fight it. They said, "We will, with the Court's assistance, fashion a fair resolution of the lawsuit."
However, the Village launched a defense against the Article 78 which, if settled, would cost taxpayers considerable funds and might lead to further lawsuits. The outcome of the case may impact the results of the upcoming Village election on March 21.
About the Village's motion to dismiss, Robert Berg, who is currently running on the slate of the Scarsdale Voter's Choice Party for Mayor in opposition to the Scarsdale Citizens Party, said, "It reminds me of the alternative facts from Donald Trump. It sounds like the Ryan reval was fine and these people just disagree with the results. It ignores the entire history of what happened here. Mayor Mark admitted it was a mistake, no one on the Village Board was happy with it and the Village is withholding money from Ryan. These are all legal technicalities. If you read the substance of the brief, there's nothing there. The bottom line is that the reval is arbitrary and capricious and they should settle it. They are fighting this ... but to what end?"
The case has been assigned to Judge Scheinkman and it is not known when a decision will be announced.
Police Chief Andrew Matturo Thanks the Community for Their Help
Details

Category: Good Work
Published on

18 February 2017

Written by

Joanne Wallenstein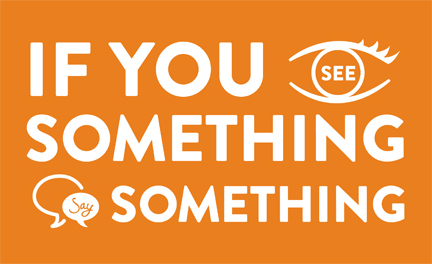 Over the past several weeks there has been quite a bit of activity where the Scarsdale Police Department has made several arrests for various offenses. I have spoken at a Village Board Meeting about property crime and we have put crime prevention tips and recommendations on our Village web site along with asking residents to call us when they observe suspicious behavior.
These recent arrests are the result of a combination of diligent police work by our officers on the street, ongoing investigations by our Investigation Section and an increase in calls from our residents reporting suspicious behavior.
I wanted to take a moment to sincerely thank our community for their assistance and encourage everyone to continue to call.
Chief Andrew Matturro
Three Suspects Arrested for Burglary on Drake Road
Details

Category: Village Voices
Published on

15 February 2017

Written by

Joanne Wallenstein

On Tuesday, February 14, 2017, the Scarsdale Police Department arrested the three young men and charged them with Burglary 2nd Degree, a Class C Felony, in connection with the burglary of a home on Drake Road, late in the evening on Febrary 13th.

Arrested were:
Orgen Hoxha, age 21, of Overlook Terrace, New York, NY

Armand Selmani, age 23, of Northfield Terrace, Clifton, NJ

Gramos Muhaxheri, age 22, of 3444 Knox Place, Bronx, NY
The arrests are the result of the combined efforts of a Multi-Jurisdictional Law Enforcement Task Force that includes the Scarsdale PD, New Rochelle PD, Greenburgh PD, Eastchester PD, Greenwich CT PD and the Westchester District Attorney's Investigators.
All three defendants were arraigned in the Scarsdale Justice Court and remanded to the Westchester County Jail on $100,000 bail for a future court appearance.
These arrests are part of an ongoing investigation. Additional information will be provided in a future press release.
SVAC to Provide EMT Training During Senior Options
Details

Category: Bulletin Board
Published on

21 February 2017

Written by

Angela Manson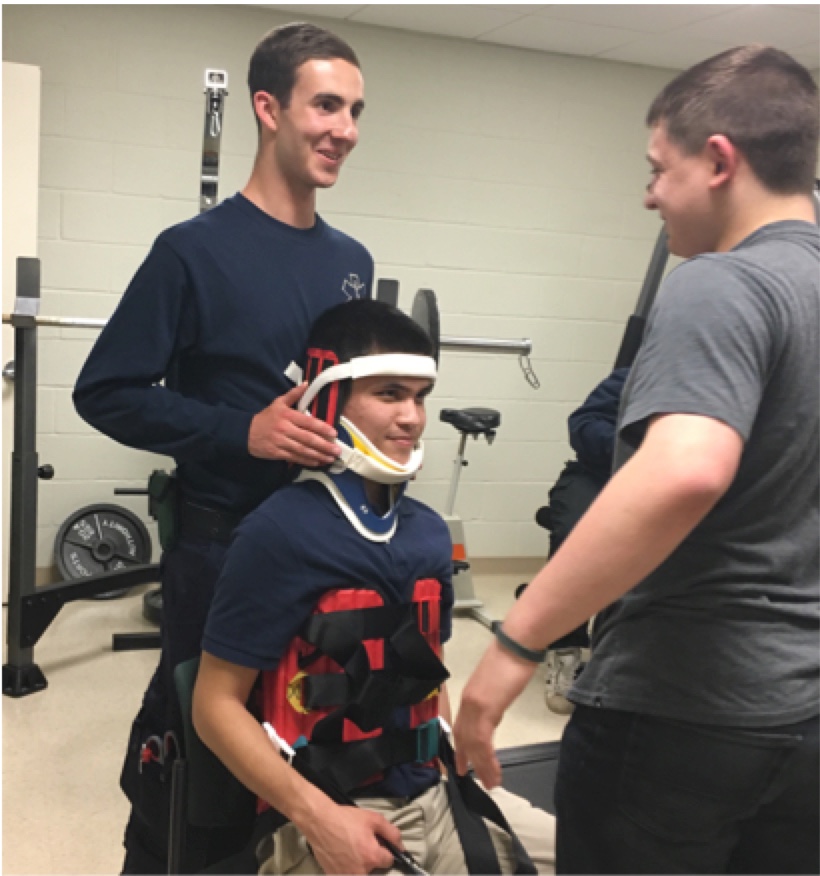 Scarsdale High School seniors have a special opportunity to participate in a new senior options program this year offered by the Scarsdale Volunteer Ambulance Corps (SVAC). The six-week course is designed for Scarsdale seniors to become certified EMT's before graduating. Scarsdale High School's senior options program is the culmination of a student's academic career and allows students to apply their skills and knowledge to an area of personal interest under the tutelage of faculty members.
SVAC President, David Raizen, said the purpose of the EMT class is to "provide a unique opportunity to students who are interested in the medical field. Senior options is a great program for students who have an interest in something specific." The EMT program entails approximately 150 hours of class and practical skills and 10 hours of an ambulance ride rotation. The course begins May 1, and the state exam is scheduled for June 15. As long as the student is 18 by the exam date, they are eligible to take the class.
Cameron Moser, a member of the Scarsdale ambulance corps, and a Dartmouth College freshman who enrolled in the EMT course last year commented, "It was a great way to put my interest in biology and medicine into practice. Taking the EMT class allowed me to serve the people in my own community, something I have found extremely rewarding." Cameron also obtained national registry certification as an EMT allowing him to join the EMS squad at Dartmouth, and he's currently utilizing his training to become a ski patroller this winter in New Hampshire. Cameron said, "all in all, I am really happy I took my EMT course as it has given me tools to help the people around me when they are hurt and provided me with a set of skills that will be valuable no matter what I do."
While the course at 5 Weaver Street is designed specifically for Scarsdale High School seniors, David Raizen explained the 24 spots are open to high school students from other towns and even adults who are interested in enrolling on a first-come, first-served basis. Students must purchase the textbook though the course is free for students since New York State provides funding. The class runs on weekdays from 9 a.m. until 3 p.m. with an attendance obligation. After fulfilling the class requirements and passing the state exam, the EMT certification is valid for three years.
"The training and skills involved in becoming an EMT require a wide range of medical knowledge and good decision-making in the field" according to Angela Manson who is a recently certified SVAC EMT. "I've learned so much from the SVAC team and encourage students interested in the medical field to pursue the senior options opportunity. It's teaching a foundation of basic life support skills and we're fortunate to have this training facility in Scarsdale."
For more information, call 914-722-2288 or email EMT@scarsdalevac.com or info@scarsdalevac.com.