Sustainable Schools for Tomorrow
Details

Category: Parenting
Published on

18 January 2017

Written by

Joanne Wallenstein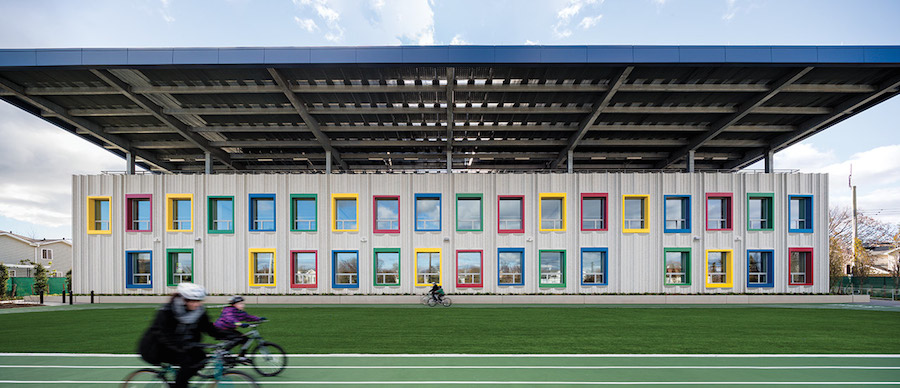 As the community considers long terms plans for school district facilities, we will need to familiarize ourselves with the latest trends in school design. How do educators and architects envision the evolution of education, and how will school design reflect this evolution? Just as many of Scarsdale's current schools have served students for the past one hundred years, how can we build facilities that will facilitate education for the next century?
A survey of some recently-built elementary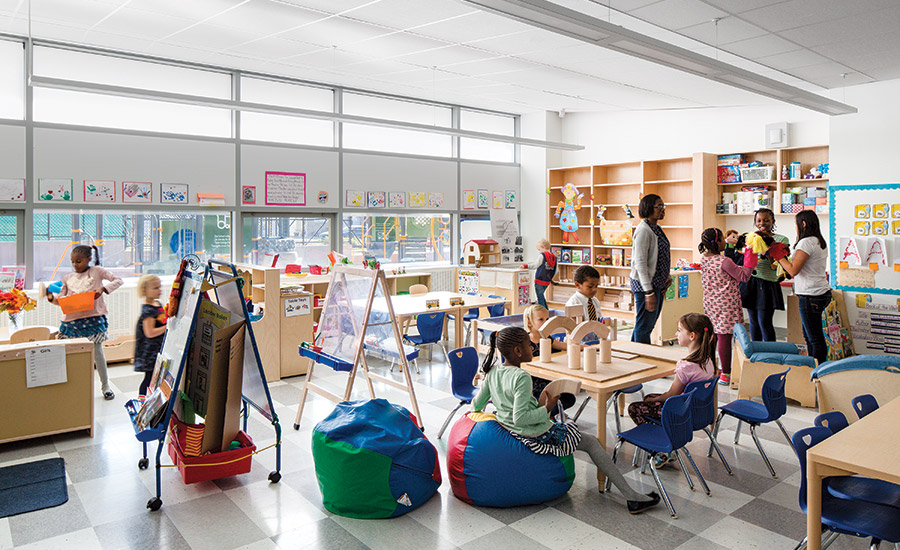 schools reveals a few emerging themes:
Sustainability: Probably the most revolutionary change in school design is the construction of sustainable buildings that become integral to the school curriculum.
New York City has recently opened its first net-zero energy school that actually produces the energy it consumes. The Kathleen Grimm School for Leadership and Sustainability at Sandy Ground in Staten Island, designed by Skidmore Owings and Merrill is designed to use 50% less energy than other new New York City public school buildings and is undoubtedly far more fuel-efficient than traditional school buildings.
How does the school generate and conserve energy? Photovoltaic panels on a sloped roof produce energy while skylights and reflective ceiling panels bring in natural light. The school also has energy recovery ventilators, demand-control ventilation, a geo-exchange heating and cooling system, and a solar thermal system for hot water. The L-shaped building is oriented to provide maximum access to natural light exposure.
The energy saving features of the building are integrated into the learning process. Students and faculty manage energy consumption with interactive dashboards displayed throughout the building that present real-time data on energy usage and production. This allows students and teachers to make choices to manage consumption and production. Signage around the building explains sustainability and educates visitors and students about energy conservation.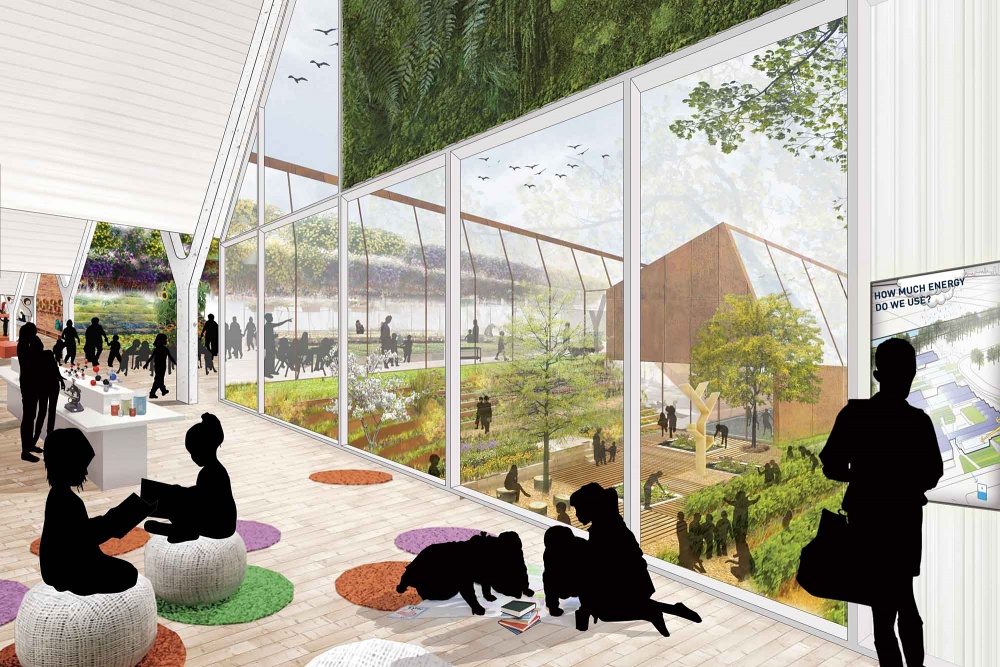 Another green school is The Academy for Global Citizenship Charter School (AGC) in Chicago which is designed around a green curriculum. Their mission statement says, "Learning from natural processes is a powerful vehicle for teaching our students about the connection between their everyday choices and the health of the community, the environment, and themselves."
Children care for the school's chickens and eat their eggs. The kids practice recycling and composting and track onsite consumption of solar energy. The kitchen serves organic, nutritionally balanced meals and encourage mindful eating.
In 2015 AGC partnered with cutting edge architects Studio Gang to "design a new, purpose-built 21st-century learning campus that reimagines the concept of "school" as a place that embraces the innate curiosity of children, the natural systems of the world, and the responsibility to make positive change, instilling in students a mindset of sustainability and wellness. With this new campus, Studio Gang is not only giving AGC's unique mission a physical form, but expanding the school's larger vision into a powerful new format: a model for educational innovation that has the potential to ignite a global movement for change.
The design includes many different types of spaces
for individual and collective learning and a farm to provide food to feed the school community. The campus will be fueled by solar and geo-thermal power. Again, the school design is integral to the curriculum as the school will be a living demonstration of sustainable living. The school is currently raising funds to build the new campus.
In a recent report prepared by Dattner Architects for the renovation of Scarsdale Library, they review the educational opportunities offered by sustainable buildings:
"As a public building dedicated to community education, this project presents the exciting opportunity for the building itself to serve as a living laboratory that informs patrons about energy and water efficiency, indoor air quality, connection to the outdoors, and can motivate the community to get involved in activities that promote sustainability and environmental awareness."
Perhaps this same line of thought can be extended to plans for future district schools.
Beyond sustainability, what are some other design features of schools for the future? Architects list these:
Small group and non-traditional learning spaces: New schools include flexible spaces where students can collaborate and engage in small-group exercises. These spaces provide the opportunity for hands on learning and exploration beyond the traditional classroom environment. Flexible furniture, movable walls and classrooms designed in other than lecture style layouts should accommodate children with a variety of learning styles.
Safety and security features that enhance rather than detract from the educational experience. Though there's a need for heightened security, secured entrances, video monitoring and compartmentalization of spaces does not have to interrupt the learning environment.
Enhanced technology: As students spend more time on tablets and computers, accessing educational games to learn content and problem solving, the school environment will need to accommodate technological engagement. Schools will include sophisticated wiring, technology, media centers and furnishings to accommodate kids using technology.
Maker Spaces and Design Labs: as learning moves away from the traditional classroom model, schools will require more space for hands on learning and design thinking. In these design labs kids learn by making, doing and collaborating.
Are you aware of some cool new schools or design features of sustainable schools? Share them in the comments section below.
Twins, Triplets and College Decisions
Details

Category: Shout it Out
Published on

18 January 2017

Written by

Josie Blatt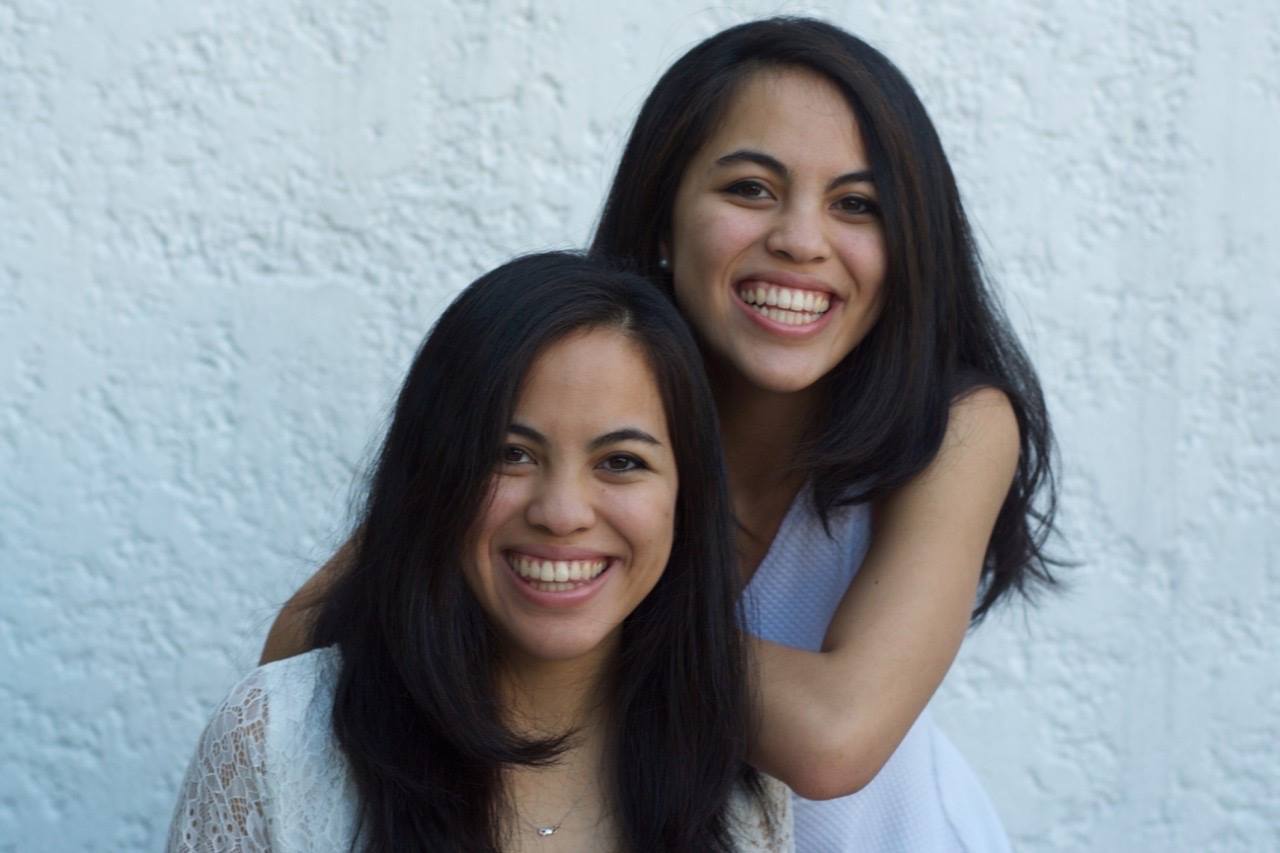 The college admissions process is stressful for everyone, but it can bring new layers of tension to familial relationships for twins, triplets, and other multiples.
Some twins can't imagine being separated; they have gone through everything in life together and want to continue to do so. For these twins, conflict can arise when they try to agree on a single school. Other twins view college as an opportunity to finally be seen as individuals, rather than part of a pair. For them, conflict can arise if there is overlapping interest in certain schools. After all, having been raised in the same environment, and having similar DNA, can often result in twins being attracted to the same types of colleges.
My sister Louisa and I are the latter kind of twins.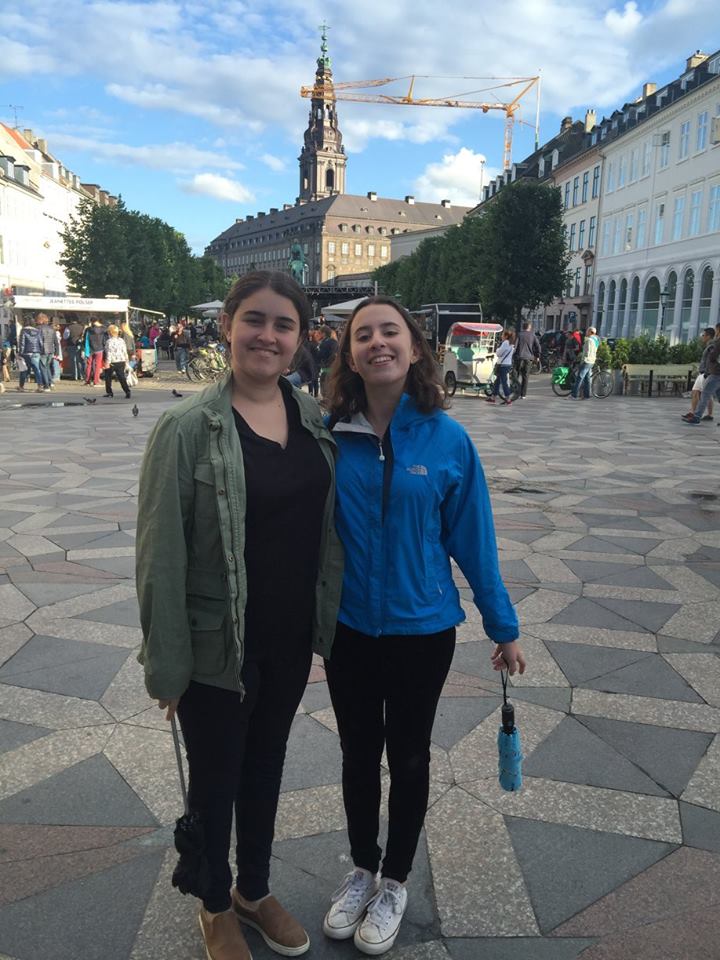 Although we are very close, there was no question that we wanted to attend different colleges. Louisa and I participate in many of the same activities such as Speech & Debate and various singing groups. We like doing the same things, but we dislike being compared to or competing with each other. When one of us does better at a Speech tournament, or gets into a musical group that the other doesn't, it stings. We want to be treated the same as any other two students in our class. We try our best not to share our grades and test scores, but living in the same house we often can't help but overhear things that automatically cause us to compare ourselves. Socially, being a twin also brings added layers of stress. Louisa and I have many of the same friends, but naturally some of our friends are closer with her while others are closer with me. This can lead to awkward situations when certain friends want to plan activities with only one of us. Overall, socially, academically, and competitively we want to avoid the tension in college that being a twin can bring.
We also wanted to be treated as individuals in the admissions process. Neither of us wanted to be rejected, or even accepted to a school because of our sister's accomplishments or lack thereof. Additionally, we have spent our entire lives together, and we know that even if we went to the same college, chances are we would not live together after college. So we decided that we wanted our first experience living apart to be in the nurturing environment of a small college, rather than being thrust into the "real world" where we would suddenly learn how to live without each other. However, we were both interested in small, suburban and rural liberal arts schools in the Northeast. Certain schools that we visited only appealed to one of us. For example, Louisa was interested in women's colleges, and I was not. However, we went on almost every college tour together, and thus visited more than 30 schools in total. Since we knew we did not want to go to the same place, it was difficult to admit when we both really liked one school. There was one school that we were both interested in possibly applying early decision to, up until September. Neither of us ended up deciding to apply E.D. there, because we were more taken with other schools when we went back to revisit a few of our favorites.
Fortunately, we both got into our top choice schools, where we applied Early Decision. I will be attending Hamilton College and Louisa will be attending Smith College. We know it will be difficult to adjust to living apart; after all we have never spent more than a few days in our life away from each other, but we know we will still talk every day. We are confident that we made the right decision for us. Louisa and I would advise twins who want to attend different colleges to be honest and open with each other about your opinions on various schools, it's better to say what you feel now and get into an argument, than to regret not speaking up about something and end up at a school where you didn't want to go, just because you were trying to protect your twin's feelings. I would also advise twins beginning the college admissions process to individually discuss your concerns with your high school deans. It can be quite refreshing to get an opinion from someone outside of your family.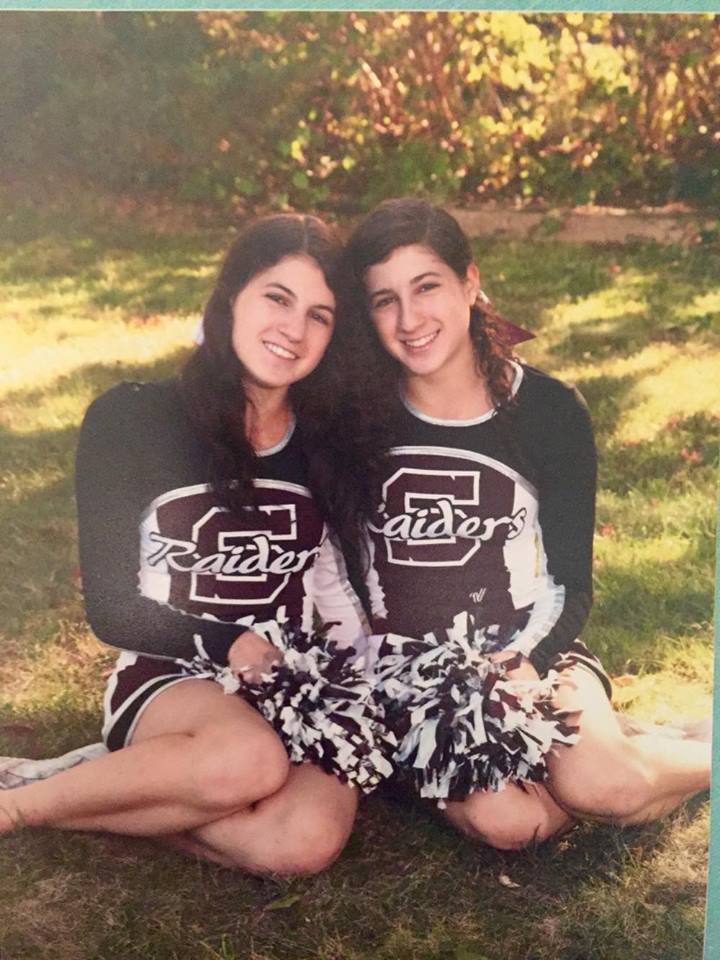 In terms of policies on accepting twins, surprisingly few colleges have them. Most schools treat twins on a case by case basis. For example, if a pair of twins have radically different grades, test scores, and participation in extracurricular activities, most schools will be inclined to treat them as individuals, and may have to reject one and accept the other. But if a pair of twins have similar records, colleges will typically be inclined to reject or accept them both. A 2008 New York Times Article titled "Is There a Better Half?" quotes William R. Fitzsimmons, the Dean of Admissions and Financial Aid at Harvard, "One of the great urban legends is that we have quotas for a particular school or state, such that with twins or triplets we might accept one but not the other. If truly the candidates are equally qualified, the decision would be the same for both." An article in Psychology Today notes that some schools, such as the University of Maryland, the University of Texas, Rice University and the Massachusetts Institute of Technology, consider twins individually. Duke University is one school that asks applicants if they are twins or triplets, and if so, whether their siblings are also applying. Some of this is for logistical reasons, such as preventing one twin's application from being placed in another twin's file, which can happen because of similar names and email addresses. Duke also wants to prevent a minor difference in applications that might cause one of two unrelated students to be rejected, from causing one of two twins to be rejected.
Financially, sending twins and other multiples to college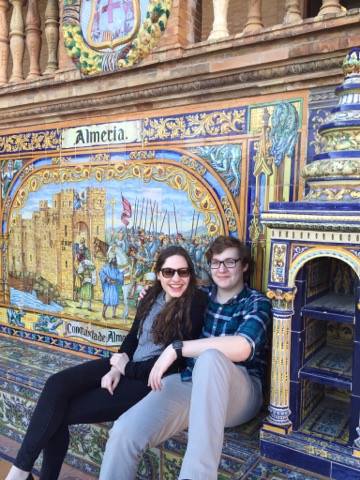 can put an immense stress on a family. Fortunately, the federal financial aid formula used by the Free Application for Federal Student Aid (FAFSA) favors families where multiple children are enrolled in college at the same time. And the CSS/Financial Aid Profile form also reduces the Expected Family Contribution (EFC) when there are two or more children enrolled in college simultaneously.
There is no one way that twins and triplets experience the college admissions process, something that is evident when hearing from several sets of twins who are current seniors or alumni of Scarsdale High School.
The initial question of "Should we go to the same college?" is not black and white. For some twins it is clear that they must either separate or stay together. Gabi Schott SHS '17 described the experience of her and her twin brother Raf, "I don't think going to the same school was ever an option, because as much as I loved having a twin throughout high school, I wanted to go my own way and have my own experiences. And I know he did too." Gabi will be attending Cornell University, and Raf will be attending Colgate University.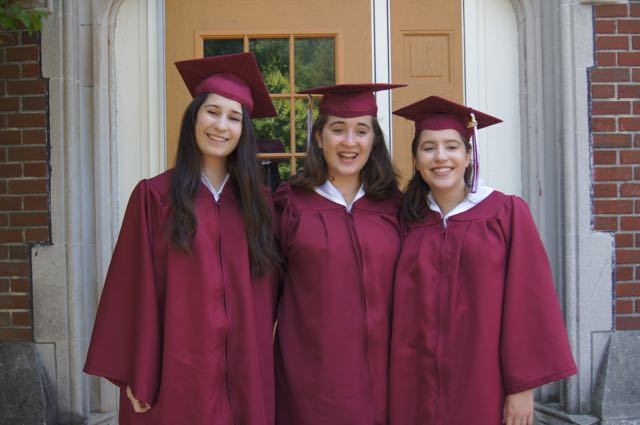 Current freshman in college and SHS '16 triplets Rachel, Abby, and Naomi Haber also knew they would separate because of their varying academic interests. Abby stated, "It would have been difficult if not impossible to find a school that accommodated all of our interests and passions. Therefore, we each chose schools that have offerings in our unique areas of interest." Abby is studying comparative literature and international relations at Brown University, Rachel goes to the Blair School of Music at Vanderbilt and is double majoring in viola performance and cognitive studies, and Naomi attends the Agriculture school at Cornell, studying environmental sciences on a pre-vet track.
On the other side, Pammy and Cammy Sharlach SHS '17 knew that staying together was essential for them: "Even when we were little we knew we wanted to go to college together. We want to go together because only seeing each other on breaks was not enough for us", they said. Pammy and Cammy will start at Binghamton University in the fall.
Although the choice is clear to some twins, for others the question of going to the same school or not is not a major factor in deciding where to apply. Christina Siekierski SHS '17 explains about her and her sister Carolina, "Choosing our top choice was not a joint decision. After lots of visits and research, we just both happened to have the same top choice. I think it's because we grew up sharing so many things and the things we like and value just happen to be similar." Christina and Carolina will attend Colgate University in the fall.
Emily and Marc Chase SHS '17 agree, "We didn't purposely choose different schools, it just worked out that way." Emily will be attending Cornell University, and Marc has been accepted to several schools but does not yet know where he will be next year.
Some twins may experience conflict knowing that they want to separate or stay together, but struggling to either agree on a school, or select different schools. Carine and Colette Torres, SHS '14 and Duke University '18, experienced this. Carine said, "We actually intended on going to different schools, as we were definitely seeking to diverge; however, come May 1st, it ended up that we both independently decided on Duke." Colette added, "I, in fact, came very close to choosing another school that I had been deciding between with Duke, (for other reasons, too, but one of them being) to intentionally go to a different one." Colette and Carine are both studying computer science.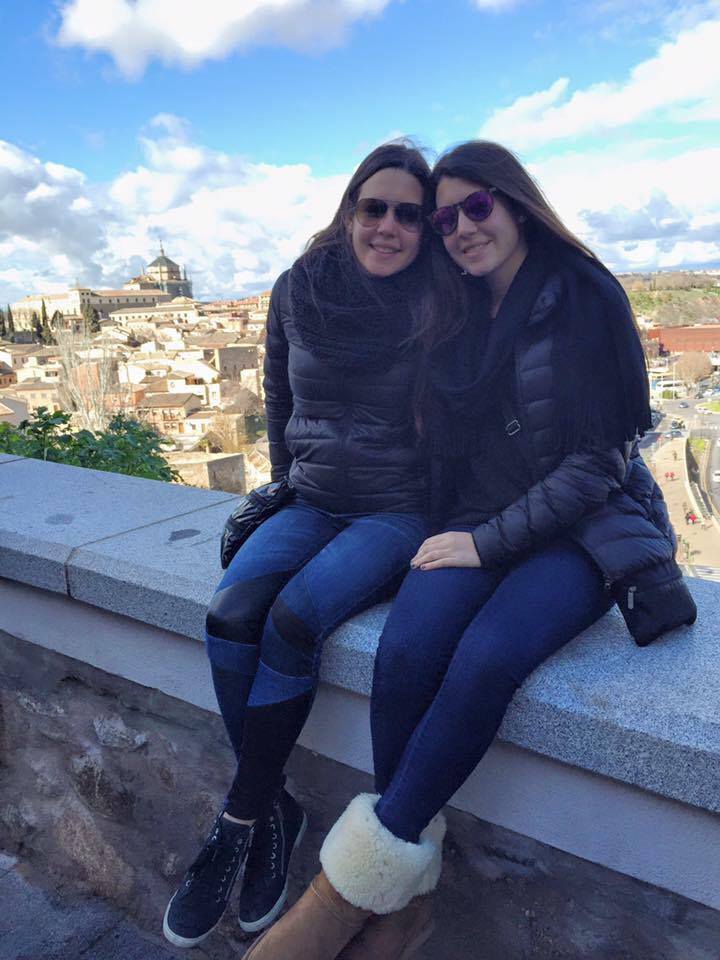 The Siekierski twins and the Sharlach twins will both be attending the same colleges, but have differing opinions on how they wanted their applications to be viewed. Christina Siekierski said, and Carolina agreed, "I think it is very important the college applications be looked at individually. Just because a person is born a twin, doesn't mean that should be defined by that. Each individual has different interests, accomplishments, and passions that should be evaluated individually." Pammy and Cammy Sharlach had the opposing viewpoint and said, "Although we are both individual people we prefer the both or none policy."
Each set of twins and triplets going through the college admissions process, experiences hardships unique to their situations. Gabi Schott said that one of the most challenging things about the process is the added pressure of parents saying, "Well Raf did this many essays, so how come you didn't." Carolina Siekierski mentioned, "It's annoying constantly being questioned, even by complete strangers. Do you wanna go to the same school? Are you gonna room together? What if one gets in and the other doesn't?"
One source of conflict that the Haber triplets encountered was the added stress of early decision admissions. Naomi Haber discussed the difficult experience of not being admitted to her early decision school, while her sisters were. Naomi said, "Throughout my childhood I had always struggled with being compared to my sisters: academically, athletically, socially, artistically, etc. When my sisters were both accepted early, I felt as though I had lost a race. This unhealthy and unproductive mindset was undeniably distorted. However, it also pushed me to become a better version of myself."
Naomi also recalled an unfortunate memory, "I was walking to homeroom one day when a girl in the grade below approached me. She congratulated me on my sisters' acceptances and said in a pitiful voice, 'Oh, but you were not accepted, right? Well, that must suck.' She then proceeded to say something along the lines of, 'Wow! They are very smart. Meanwhile, you have not gotten in anywhere.' I felt inferior as though I had somehow failed," continued Naomi. Her sister Rachel said of the situation, "I would have traded places with her in an instant."
Naomi reflected that her deferral (She was eventually accepted to her Early Decision school.) became a positive because, while she did not apply E.D. to Cornell, her deferral led her to pay more attention to Cornell, her eventual selection. She said, "By the time I was ultimately accepted into my early decision application school, I had realized that Cornell was a better fit for me. Because I was accepted there as an R.D. applicant, by contract I was no longer bound to the rules of E.D."
While clearly being a multiple brings added challenges to the admissions process for many, it doesn't have to for all twins. Marc and Emily Chase said they didn't experience many added difficulties. "Being twins really didn't affect the process for us. We acted as separate entities," said Marc and Emily.
There are also unique struggles and benefits of being a multiple once you begin college. Colette Torres discussed the worst parts of attending the same college as her twin sister: "It's the perpetual inescapable feeling that you can't be your own person. I think it's often hard for people to grasp that we want to have separate identities because there are a lot of assumptions made just from the fact that we go to the same school and have chosen the same major and lead very parallel lives in college." Carine added, "It's also frustrating that if we make the same decision, for example, we often choose the same electives for our major, it's not that we've made that decision together, but inevitably, there is often a 'smartest' or 'best' decision."
Abby Haber discussed the difficulty of being away from her sisters, "It's harder, and not as satisfying, to call or Skype them rather than walk ten feet to their bedroom. It is hard not to have Rachel and Naomi as consistently with me anymore because their company, advice, humor, and friendship have always (and continue to) mean so much to me." Rachel added, "When I first got to Vanderbilt, I had a really hard time adjusting to the fact I wasn't living with my sisters. I was used to them always being there when I got home, talking to them casually about what happened that day or just seeing them for a bit. It was really weird not having that initially, but I have made some amazing friends here that certainly haven't replaced them, but have helped me adjust. I know that all three of us will be close no matter what." The Haber triplets see each other approximately every three months.
The Torres twins reflected on some of the best parts of attending the same college. Colette Torres said, "In the beginning, it was super helpful because as a freshman, it often feels like no one can understand exactly what you're going through, but we were living through the same thing." Colette and Carine often wonder about what going to different schools would be like, and sometimes even wish they had more separate experiences, but are ultimately happy with their decision. Carine explained, "I definitely wish we had the experience of being in different schools; however, I don't regret going to Duke at all and if it means we had to go to the same school for me to get the experience I've had at Duke (and I think she feels the same way), I don't wish I had picked a different school."
The Haber triplets agree that independence is the best aspect of their lives at different colleges. Naomi said, "The best part about going to different schools is that it provides me with a greater sense of freedom which was difficult to achieve, as another 'Haber triplet,' throughout my childhood. I am seen as an individual, without comparison."
Many of the twins I spoke with had advice for other twins going through the college admissions process. Gabi Schott advises, "Help each other because you have the unique experience of going through this with someone else!" Carine Torres said, "Don't focus on being X's twin. Just focus on whatever you need to do for yourself exclusive of that fact." Pammy and Cammy Sharlach said, "Don't make it a competition. Be supportive of each other throughout the process." They added, "Another piece of advice is don't room with each other. It's good to branch out and meet different people and give yourselves a little space." The Torres twins agree that rooming together at the same college isn't a great idea. Emily and Marc Chase advise, "Support each other throughout the process but don't get so caught up in the other person's business and feelings."
Overall, the process is different for each set of twins, so if you are twins beginning the college search, do whatever you need to do to make the process the least stressful it can be. Moreover, if you are not a twin, understand when discussing the college admissions process with people who are twins, that just because people share DNA, they are individual people.
Petitioners File Lawsuit to Void the 2016 Revaluation
Details

Category: Village Voices
Published on

19 January 2017

Written by

Joanne Wallenstein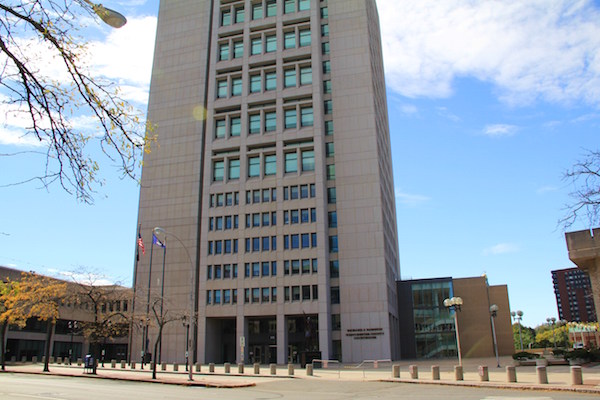 A group of 151 property owners from the Village of Scarsdale, called the Scarsdale Committee for Fair Assessment, has filed an Article 78 proceeding and a civil action on behalf of themself and the other Scarsdale taxpayers in the Supreme Court of the State of New York, County of Westchester. The suit was filed on January 13, 2017 to comply with a deadline to file not more than three months after the official 2016 assessment roll for the Village of Scarsdale was filed.
The property owners, representing about 2.6% of the total property owners in the Village of Scarsdale, are represented by Attorney Robert Bernstein, an Edgemont resident who has been a champion of the incorporation of Edgemont for many years. The petition was verified by Mayra Kirkendall-Rodriguez of the Village of Scarsdale. The suit names Village Assessor Nanette Albanese, the Village of Scarsdale and the Mayor and the Board of Trustees of Scarsdale.
The petition asks the court to annul, void and rescind the 2016 assessment roll of the Town/Village of Scarsdale and permanently enjoin the Village from levying taxes on the 2016 roll while rolling back assessments to the prior tax roll which should be "adjusted by the results of any and all grievance proceedings, tax certiorari proceedings and any additions or subtractions to the assessment roll by the assessor in the ordinary course due to new construction and improvements."
If the Village does not rollback assessments to the prior year the petition asks for refunds for the petitioners who "paid more than their fair share ... as determined by what they would have had to pay had there been a rollback of the assessment roll."
The 81-page lawsuit details the history of both the 2014 and 2016 the revaluations, questions the validity of the direct market model used in the 2016 revaluation and contends that owners of Scarsdale's smaller homes now bear more than their fair share of the local property burden.
The filing contains many exhibits, presumably gathered from FOIL requests for emails to and from the Village Assessor's office, Village Manager's office, John Ryan, Al Gatta, John Wolham and others.
It documents errors in the data collection process. In a May 31, 2016 email from Albanese to Ryan she writes, "Gerd marked parcels with plus location adjustments for reasons that are not readily obvious, understandable or explained. In a similar fashion , he also marked other parcels with location and/or size adjustments for reasons I can't figure out either. We'll need good explanations for these types of adjustments and will need them ASAP ... the phone will start ringing off the hook real soon ... Yikes!"
It also claims that prominent elected officials were given favorable tax treatment and presents emails to backup this assertion. In a May 10, 2016 email from from Albanese to Ryan concerning a house at 42 Olmsted Road, Albanese says, "FYI ... this sold for a very high price 2 years ago, or so ago and was subsequently completely gutted (see photos in PAS.) Geothermal heating system, new high-end finishes etc. She's the president of the Scarsdale Board of Education and could be ... Well, you know. Will keep trying .... Thanks." There is no evidence that any Village official requested special treatment.
The filing includes emails documenting many errors in data collection and valuations. A June 10, 2016 email from Patrick McEvily in the assessor's office to Ryan says, "Mrs. Kadison does not have a pool on her property. I removed the pool from the inventory but there is no change in the value. If we make changes in inventory and they impact value, shouldn't the new assessment reflect this change or do I make the change by hand?"
In one lengthy note, Albanese offers an explanation of how circumstances caused the perfect storm to undermine the second revaluation. She cites the following:
Staffing: The assessor's office was short staffed and under stress to handle 756 small claim filings from the 2014 revaluation to prepare and file the 2015 tentative assessment roll.
Complaints: "A never-ending bombardment of nasty complaints from residents, brokers and potential buys about the 2014 reval, including continued pressure and demand for responses to certain issues, documentation and questions about the 2014 reval, long after the May 27, 2014 presentation by Tyler Technologies."
Software: Inadequate assessment software system that is "not written in modern computer language, lacks valuation capabilities applicable to revaluation and the corresponding revaluation components." The department then opted to use NYS RPS software but struggled to bridge it back to the Village SCA software system.
John Ryan: "He became increasingly more difficult to work with and to pin down a timeline for delivery of final values and sometimes refused to do things that I asked of him by responding to my emails. He compounded our computer system problems by not staying on top of our vendor and did not see that it was his responsibility to our taxpayers to shoulder the burden."
The list of the 151 petitioners includes some who often spoke out at Village meetings including Mayra and Brice Kirkendall Rodriguez, Phil Maresco, Norton Rosenzweig and Gregory Soldatenko, but does not include others who also fiercely criticized the Trustees, the Assessor and the 2016 Revaluation including Robert Berg, Robert Harrison, Steve Rakoff and Ron Parlato. We asked Berg why he did not add his name to the list and he explained that since his assessment went down between 2014 and 2016 he had nothing to gain from the action. This may also be the case with Rakoff and Parlato.
One petitioner who was not over assessed joined the suit anyway. He explained, "I joined the Article 78 even though I wasn't over-assessed after grieving my initial valuation. The issues here go beyond economic harm. Taxation lies at the very heart of municipal government. If taxes cannot be assessed in the most competent and open way possible, it creates a fault line at the heart of the entire system. I do believe that the Trustees who voted for this latest assessment were misled and that the Village attorney has acted in good faith in laying out the Village's options or lack thereof. The blame seems to lie with the person who carried out the assessment, John Ryan, who misled, coerced and ultimately showed his incompetence. That being said, I view this Article 78 action as a way for residents to act on the Village's behalf. The Village cannot nullify its published tax roll, but residents acting on its behalf can do so. I do hope the Village sees the Article 78 proceeding as a lifeline that extricates it from a rotten situation and given that, chooses not to fight it."
We asked the Mayor and Village Attorney Wayne Esannason for a comment on the suit. Esannason declined to answer questions about who would defend the Village and what the potential cost might be to taxpayers. He said that the Article 78 had been received, but that the Village had not yet been served and he could not comment on active litigation.
In the past, Mayor Jon Mark repeatedly owned up to flaws in the 2016 revaluation, but said that the grievance process was the way for residents to address inequities. At the October 16, 2016 meeting of the Village Board, Mark quoted legal precedent which says, "The town board, therefore, has no authority to substitute its judgment for that of the assessor and the exclusive remedy available to a property owner, who considers himself aggrieved by reason of any assessment made by the assessor, is that which is provided by Article 5 and Article 7 of the Real Property Tax Law."
He also reviewed the possibility of asking the NYS Legislature to void the revaluation, offering the following; "The threshold question before us is not whether we can make such a request, but rather if we did and even if it were granted would that be the best result for the Village as a whole. It is on this threshold question that I have a different view from those residents who have urged us to make such a request. I believe that even if the final 2015 assessment roll could be reinstated, that would not be the best result, have stated so previously and will repeat some of what I have said before on this subject."
He explained, "As a practical matter, if authorizing legislation was passed, implementation would likely not be feasible until deep into 2017 either concurrent with the time for issuance of initial tax bills – or even after initial tax bills went out based on the 2016 valuations still in place. This would create a chaotic scenario in the administration of taxes on the County and local level increasing the possibility of incorrect billings, the need to issue refunds and additional tax bills. Such a scenario would be another source of distress for residents that cannot be dismissed."
Robert Berg, who headed The Assessment Revaluation Committee who recommended the first revaluation, said that he repeatedly raised red flags about the 2016 revaluation before June 1, 2016, calling it a train wreck waiting to happen.
Berg said, "The Village has already acknowledged that Ryan screwed up. The New York State Office of Real Property Assessment found that the Ryan reval undervalued Scarsdale real estate by $1 billion and assigned an equalization rate to bring Scarsdale up to fair market value."
Berg predicted that "It was going to be tough for the Village to defend this revaluation," and suggested that it might be less expensive for the Village to settle the case, give refunds for overpayment to the 151 petitioners and rollback assessments to the adjusted 2014 tax roll than to litigate and perhaps lose in court.
About the Mayor's claim that the Village had no recourse once the flawed tax roll was filed, Berg said, "The Village had a basis to challenge this and should have pursued it." Berg concluded, "The Village is in a real pickle here and it could have been avoided had they waited another year or two to do this next revaluation."
Another resident took the long view. "It is their right to sue, and I am not suggesting that the reval situation was/is a good one, but legal merits aside, it will cost the taxpayers more money, so it seems a counter-productive action to me. The Village will now have to hire counsel and pay for the defense of the suit, using already stretched time and money resources ... and these very people will have to pay for that, too. It's illogical to me! Can't help but wonder if they will be the first to complain that they are not getting the treatment they feel they deserve on the ordinary business of the community? As for the merits, the legitimate concerns about the practices and oversight of the Ryan Reval are unquestioned by most, including the Trustees, so accusations of corruption on the part of our volunteer Board of Trustees? Really? That is way WAY too far! I am further confused by the energy spent to return to the last reval... didn't it also have over 1000 grievances? Didn't a whole bunch of folks hate that outcome too? Isn't that why the Village pursued a reval adjustment in the first place? Seems like we should remember the big picture -- the real issue is that 40+ years went by without a reassessment, leaving a great deal of unfair tax burdens around. And now, its painful getting that fixed. Its not going to be easy, and there needs a good deal of work done on this, and probably quickly. Ryan was a step backward, but let's move forward... and spend our resources productively."
Care to comment? Please include your first and last name.
CNC Taps Hochvert for Mayor and Callaghan, Finger and Ross for Village Trustee
Details

Category: The Goods
Published on

23 January 2017

Written by

Joanne Wallenstein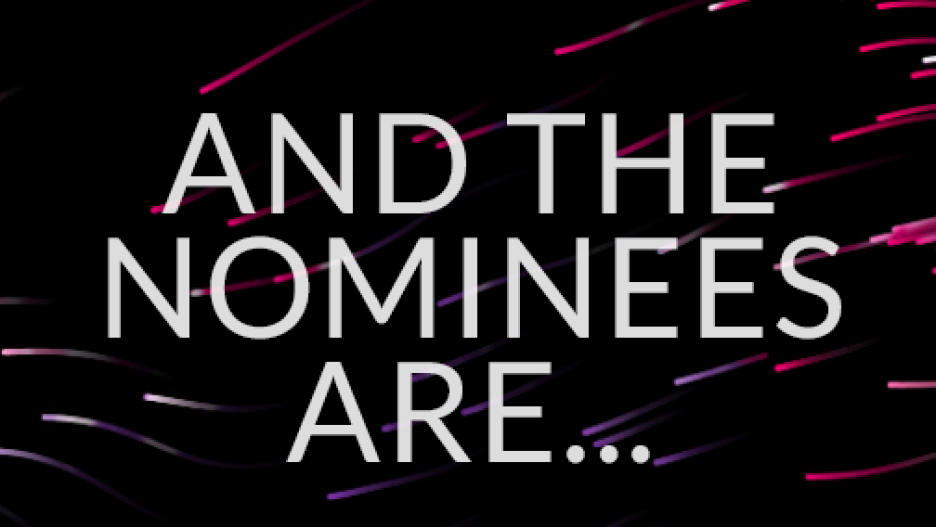 Dan Hochvert, a long-time Scarsdale resident, former Village Trustee and dedicated volunteer has been tapped by the Citizen's Nominating Committee as their candidate for Mayor of Scarsdale. On Sunday night January 22, 2017 the Scarsdale Citizens' Non-Partisan Party, announced the slate of candidates selected by its publicly elected caucus, The Citizens Nominating Committee (CNC).
Here are the nominees:
Dan Hochvert, Mayor

Matthew J. Callaghan, Trustee

Carl L. Finger, Trustee

Seth Ross, Trustee
In addition to Hochvert, two standing trustees were re-nominated; Trustees Matt Callaghan and Carl Finger, and Seth Ross was nominated to fill the seat that will be vacated by William Stern who will complete two terms as Village Trustee. This is Ross's second nomination. He was first nominated in 2016, but a glitch with his paperwork prevented his name from appearing on the ballot. A write-in campaign ensued in which Trustee Deb Pekarek won the election and was seated for a second term.
Here is some preliminary information on the candidates. More information will follow when it is available:
Dan Hochvert has lived in Scarsdale for 37 years and served as Scarsdale Village Trustee from 2006-2010. He has remained very active in Village affairs since that time. Dan was appointed to the Scarsdale Planning Board in 2012 and ultimately chaired the board in 2015/16 when it deliberated on issues such as the moratorium on the use of gravel surfaces to meet lot coverage requirements, the new condominium project at 2-4 Weaver Street and many subdivisions. He has promoted conservation and sustainability and worked with the Friends of the Scarsdale Parks on an ambitious project to reclaim several acres of land in Harwood Park, between the library and the high school. In conjunction with the Village, the group mobilized volunteers to pull out invasive plants and plant 250 native trees. He also served as a volunteer at the Scarsdale Teen Center, where he helped to build the outdoor deck, co-chairs the Scarsdale Forum Education Committee and previously served twice as the chair of the Citizen's Nominating Committee, (2012 and 2013) the group that nominated him for Mayor. He is a former President (2012) and Vice President of the Scarsdale Forum.
Trustee Matt Callaghan has been nominated to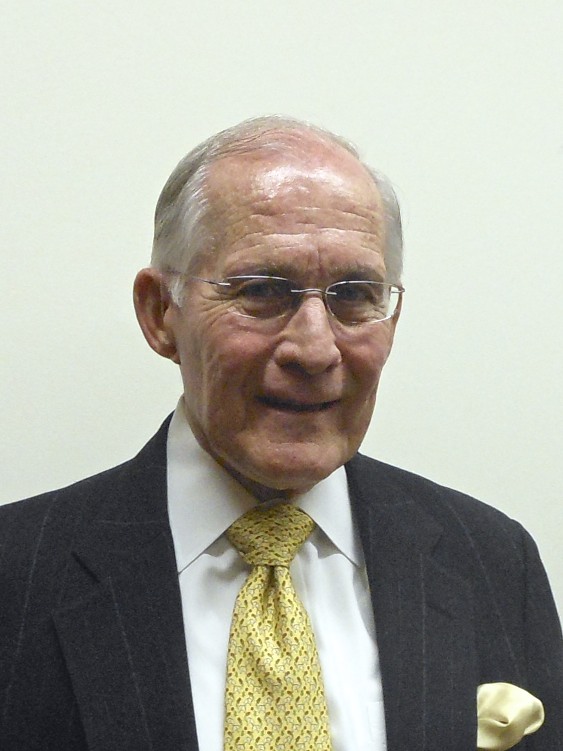 serve a second term as Village Trustee. Callaghan is a semi -retired- safety management consultant for the hospital and hotel industry and a trustee of the Fire Safety Directors Association of greater New York and a trustee of the International Code Council's New York chapter. He has been a volunteer firefight in Company #1 since 1982 and had 33 years of active duty as of March 2015. HE served on the Scarsdale Zoning Board of Appeals, the Scarsdale Bowl Committee, the Scarsdale Forum and on a screening committee to select Village Manager Al Gatta. In the past two years, Callaghan has been present at many Village events and has been an advocate for firefighters. He was recently the lone vote against plans to renovate the Popham Road Fire Station as he felt the renovation did not go far enough to meet current requirements and address the needs of the firefighters. He also voted against the plans to renovate and expand the Scarsdale Library, due to reservations about securing the pledges from private donors. Callaghan feared construction cost overruns would be paid for by the Village. Instead, he favored funds going to the renovation of Fire Station #1, calling it a "life and death matter."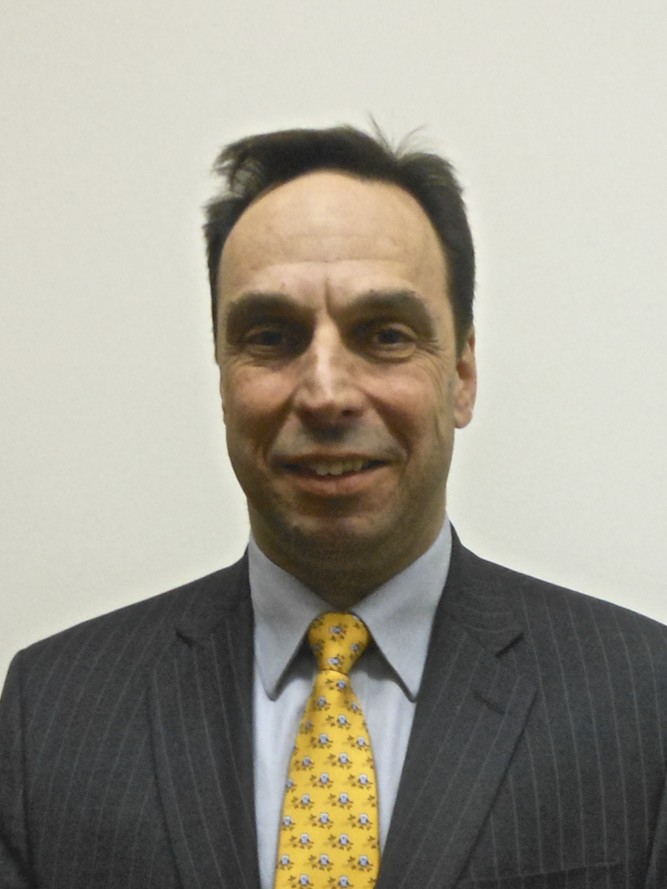 Carl Finger, a lifelong Scarsdale resident and real estate attorney has also been nominated to serve a second term. Coincidentally, Trustee Callaghan lives in the house where Finger grew up. Previous to his term as Trustee, Finger served on the Conservation Advisory Council and the Board of Architectural Review. Finger has been an engaged and vocal member of the board on issues including the revaluation and the library. His mother, Dorothy Finger, is a former Village Trustee. In an interview in March 2015, Finger was asked why he would recommend a move to Scarsdale and said, "I can't think of a better place to live. In additional to the obvious draws, the schools and proximity to NYC, the small town feel that we have where the local merchants know the customers, the elementary schools and parks provide walking distance resources, the recreation department, the Scarsdale Pool, the library, and the welcoming nature of the community are without comparison."
Seth Ross is an attorney with years of legal experience and an impressive resume of volunteerism in Scarsdale. He has worked as a partner at Jaspan Schlesinger in Garden City since 2002 and was previously a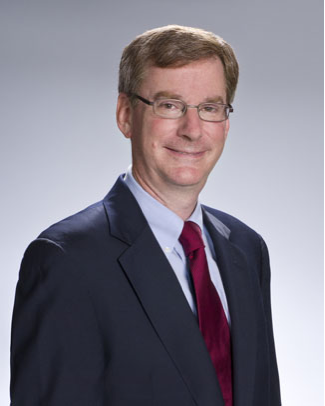 partner at Ross & Ross LLP. In his second career as Scarsdale community volunteer he has served in a variety of capacities. He was the Chair of the Planning Board, Chair of the Zoning Board of Appeals, as a Trustee of the Scarsdale Foundation, Chair of the Scarsdale Bowl, Chair of the Procedure Committee and on the CNC as well as the Scarsdale Volunteer Fire Department. He is a graduate of Boston University School of Law and Duke University. In January 2016 Ross said,, "In the course of my community service I have become familiar with the workings of various aspects of community government and with many of the people whose work, whether volunteer or professional, enable the Village of Scarsdale to function as it does." Ross expressed a "desire to see (Scarsdale) retain its special character while evolving to meet the changing needs of its residents."
About the selection of the candidates, Lena Crandall who chaired the CNC said, "The CNC searched for potential candidates and deliberated over the course of two months diligently following up with hundreds of references from throughout the Village. While deliberations and reference conversations are not shared publicly, the thirty-member CNC considered and researched carefully the background, experience, and qualifications of each candidate."
"It is the Scarsdale Citizens' Non-Partisan Party's privilege to support a candidate that has the experience, temperament, judgment, and character to lead. Mr. Hochvert possesses a level head and a steady hand with exceptional community and leadership experience. It is a mark of Scarsdale's excellence when volunteers of Mr. Hochvert's caliber will serve," stated ML Perlman Chair of the Scarsdale Citizens' Non-Partisan Party.
Though the CNC's slate of candidates often runs unopposed, other candidates can run if they submit an independent nominating petition with the signatures of at least 100 registered voters to the Village Clerk by the deadline of Tuesday February 14, 2017 at 5pm.
The general Village election will take place Tuesday March 21st 2017 at the Scarsdale Public Library, 54 Olmsted Road.
Have a comment? Please include your first and last name.
La Riserva in Larchmont: Old World Elegance with a Modern Touch
Details

Category: Neighborhood News
Published on

16 January 2017

Written by

Judie Dweck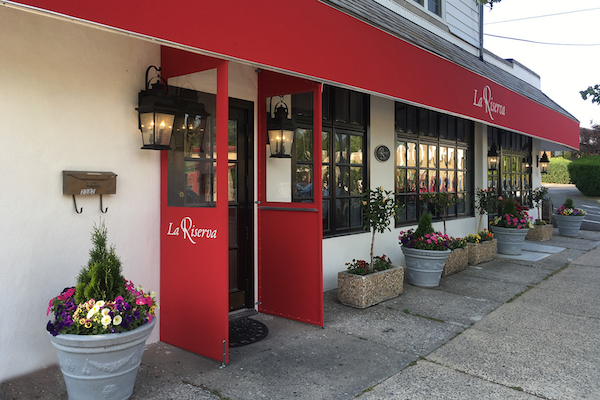 La Riserva opened its doors in 1977 and is still going strong. Recently, a major renovation has added sparkle to this delightful Larchmont landmark. A bright red awning graces the entrance. This cheerful red color adds a lovely glow to the dining room ceilings, as well. New dark wood floors, and modern lighting brighten the atmosphere. Brick archways connect the dining rooms and multi paned windows add charm. The walls are embellished with many interesting photographs of the Vivolo family roots in Accadia, near Puglia in Italy. Framed in gold leaf, they lend a sense of authenticity. Yes, the renovation is complete from the dining rooms, the bar area and even the bathrooms. The Vivolo family has the skill of keeping the traditional and adding fresh new touches to both the space and the menu. The dining rooms seat about 120 guests with an upstairs dining room accommodating about 60.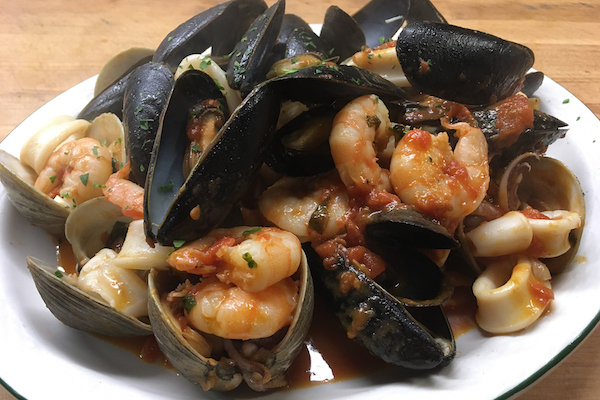 Owners Michael and Margaret Vivolo enlisted the help of the next generation, their son Dean Vivolo and his wife Odelya who worked on the renovation of La Riserva. Dean Vivolo is chef owner of Trattoria Vivolo in Harrison. The result is a busy, festive friendly dining spot that prides itself on using the freshest of ingredients to prepare the regional northern Italian dishes with their signature light sauces. Michael Vivolo was inspired by his mother who cooked for her seven children. It was here that he discovered his love of the culinary arts. He worked in many noted restaurants in Geneva and arrived in New York in 1971. Just a few years later he achieved his dream of opening La Riserva. Vivolo said, " A restauranteur needs to love what he does, be kind and good and feed his guests well" As I dined at La Riserva, I couldn't help but note that everyone who arrived received a personal welcome from their host. Clearly they have many return customers. With their son Dean helping to keep an eye on everything, this family business continues to please and thrive.

A basket of warm bread and breadsticks as well as crusty bruschetta topped with nicely seasoned chopped tomatoes whet our appetites. We chose our selections from the menu of dishes that have been successful through the years as well as several new additions. Imported burrata with long stemmed artichokes, oven dried tomatoes, mixed marinated olives and fresh basil was a tasty beginning. The creamy center of the burrata was a fine foil for the various textures of the vegetables surrounding it. The hearty portion warned me to limit my consumption and leave room for the courses to follow. Next came another newcomer to the menu. Capesante arrived on a rectangle platter. The jumbo, fresh-from-the-sea-scallops boasted a veal demi glace and lemon white wine sauce. Fresh parsley and grilled lemon slices embellished these tender treasures from the sea. Of course, still on the menu are favorites of clams oreganata, spiedino alla romana and calamari fritti. Several classic soups and salads are offered such as minestrone, pasta fagioli, tricolore salad as well as the modern and very popular kale salad with cranberries, walnuts, green apples, grapefruit and gorgonzola cheese.

No Italian meal would be complete without a pasta course. At La Riserva both whole wheat and gluten free varieties are available. Through the years of dining at La Riserva, I especially loved the gnocchi di dolomiti. This is house made gnocchi with sausage and radicchio in a brandy cream sauce, as well as their lasagna, happily are still on the menu. This visit, I enjoyed homemade straw and hay, paglia e fieno cacao e pepe. The thin delicate ribbons of house made pasta, both green and white, were dressed with cracked coarse black peppercorns and parmigiano and pecorino cheeses. This very rich dish truly awakened my taste buds. It was excellent in its simplicity. Future pastas may include penne con gamberoni with jumbo shrimp, grape tomatoes and zucchini or roasted pepper and ricotta ravioli with pesto sauce.

Entrees of meat, chicken and fish are varied.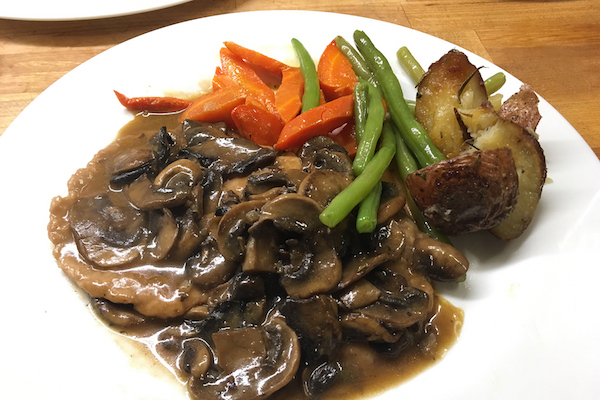 Once again the traditional and the new appear among your selections. Vitello Verbena with fontina cheese and asparagus, Pollo Caprino, grilled chicken with zucchini, tomato and goat cheese and Cornish hen broiled with rosemary, garlic and lemon juice are some of the modern options among the classics of veal parmigiana, veal Milanese and chicken piccata. Very popular these days is branzino. We savored this wild sea bass with lemon, herbs, capers, and extra virgin olive oil. This presentation suited the expression, "You eat with your eyes first." The vibrant colors of the accompanying potato croquette, asparagus and carrots were indeed, eye candy and quite delicious. If you like your fish served whole, try the orata. This sea bream is roasted and stuffed with lemon, garlic and fresh herbs the flavors of which permeate the fish. Classic zuppa di pesce, wild sole francese and salmon romana with artichokes and olives as well as shrimp and scallops with charred tomatoes round out the fish selections.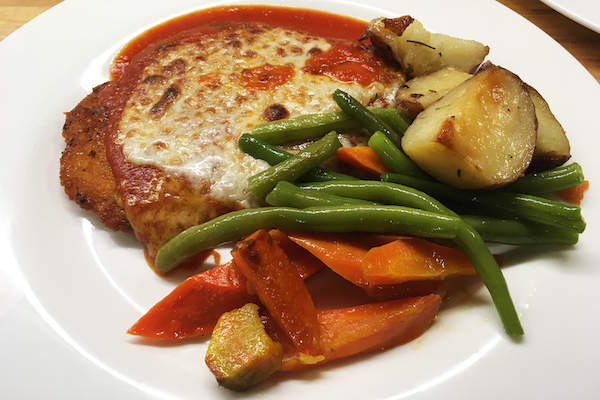 To accompany your meal there is a nice selection of regional Italian and domestic wines. Classic desserts of linzer tarts, tiramisu, carrot cake and tartufo can complete your meal. We enjoyed light homemade cheesecake with fresh berries and freshly whipped cream.

Lunch and weekend brunch are a pleasant way to enjoy a meal at La Riserva, as well.

A meal at La Riserva is an experience in dining that encompasses warmth, a welcome feeling and the divine taste of both classic and modern Italian dishes.

La Riserva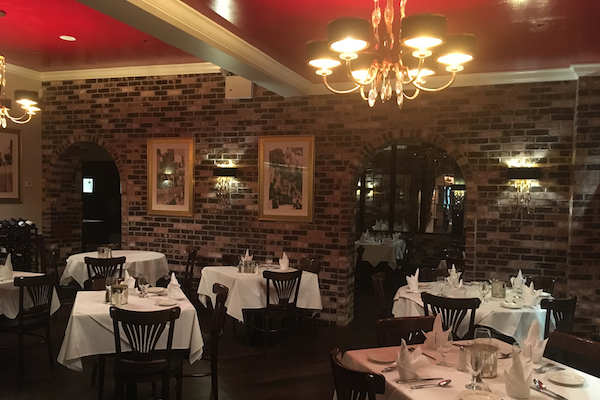 2382 Boston Post Road
Larchmont, NY
(914) 834 5584

Recipe:

Insalata Arugula con Fennel (serves 2)

Ingredients:

1 bunch arugula
1 bulb fennel
8 dried figs
2 oranges, in segments
Salt and freshly ground pepper, to taste
¼ cup extra virgin olive oil
2 Tbsps. aged balsamic vinegar

Directions:

Wash and dry the arugula and place in a bowl. Thinly slice the fennel, either with a knife or on a mandolin. Add the slices to the bowl. Cut each of the figs into quarters and add them to the bowl. Add the orange segments. Season the mixture with the salt and freshly ground pepper. Toss all ingredients lightly with the olive oil and balsamic vinegar. Divide between two salad plates and serve.
Contributor Judie Dweck has been writing about restaurants and food for many publications. She teaches creative cooking to children at Scarsdale elementary schools. Through the years, her articles have appeared in Jack and Jill Magazine, Spotlight, The Pleasure of Cooking and The Scarsdale Inquirer. She balances her restaurant tastings with daily ballet classes.