Home Sales: Happy Days Are Here Again
Details

Category: Real Estate
Published on

22 February 2018

Written by

Joanne Wallenstein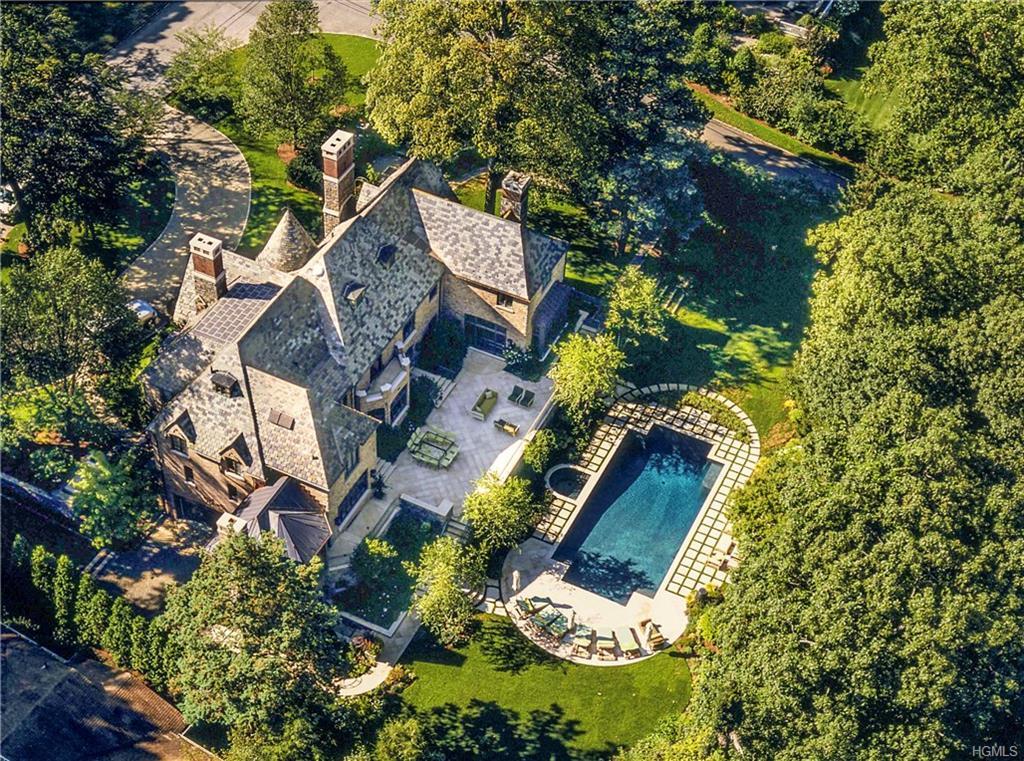 The outlook for the spring market looks bright with three huge home sales this week. Two renovated homes and a new home sold in the $6 million range, prices we haven't seen in recent years. Though some feared the new tax code could depress real estate values, it appears that, at least on the high end, it's a market booster. What do you think is driving the luxury home market? Post your comments below, and please include your name.
Take a look at these homes:

21 Hampton Road

Grand, Fox Meadow home entirely renovated and expanded in 2006. Exquisite craftsmanship,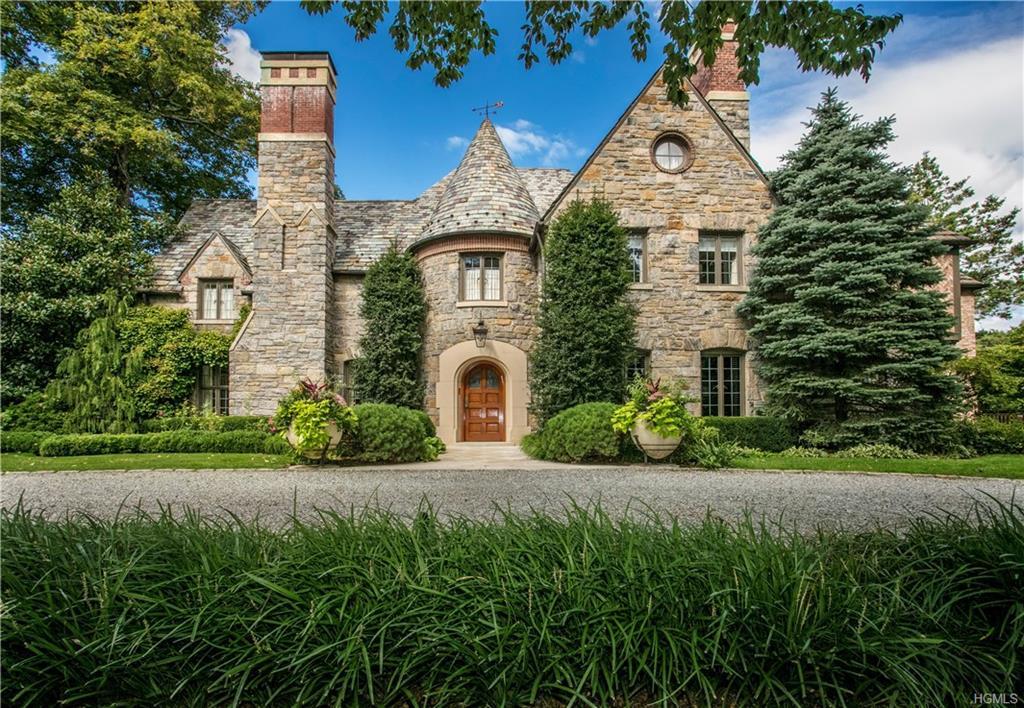 millwork, and finest finishes throughout. Meticulously designed and appointed for intimate living and gracious entertaining. Expansive chef's kitchen has large eat-in dining, butler's pantry, La Cornue Chateau range and ovens, two Wolf ovens, Miele dishwashers, and custom sinks, Sub-Zero separate full-sized refrigerator and freezer, and wine cooler, and endless storage. The home has a private master suite with sitting room, Italian marble en-suite and his/hers custom walk-ins, 5 large bedrooms with private/en-suite baths, 3 half-baths, luxe living and dining areas, family/media room, library, playroom, wine cellar, and cabana. An unparalleled screened porch with wood burning fireplace opens to lush grounds, sprawling terraces, heated large pool/spa, and built-in Viking BBQ. Prime private corner property on tranquil street; walk to schools and villages.
Sale Price: $6,750,000
Real Estate Taxes: $106,325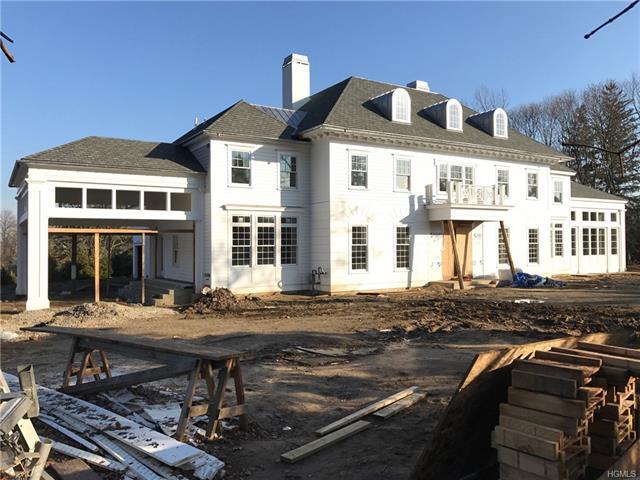 Assessed Valuue: $4,375,000
69 Mamaroneck Road

Custom built 13,767 residence in Murray Hill on over 1.2 acres of landscaped property. Seven bedrooms, 11 baths with two-story family room with floor to ceiling windows and views of a potential pool site. Fully finished attic ideal for movie theatre and walk out lower level with cabana changing room with full spa bath, laundry, gym area, wine tasting room, game room, media room and en suite bedroom with two walk out stairs to beautiful property. There is also a 3 car garage with covered carport and equipped for electric car charging station.
Sale Price: $6,750,000
Real Estate Taxes: TBD
26 Murray Hill Road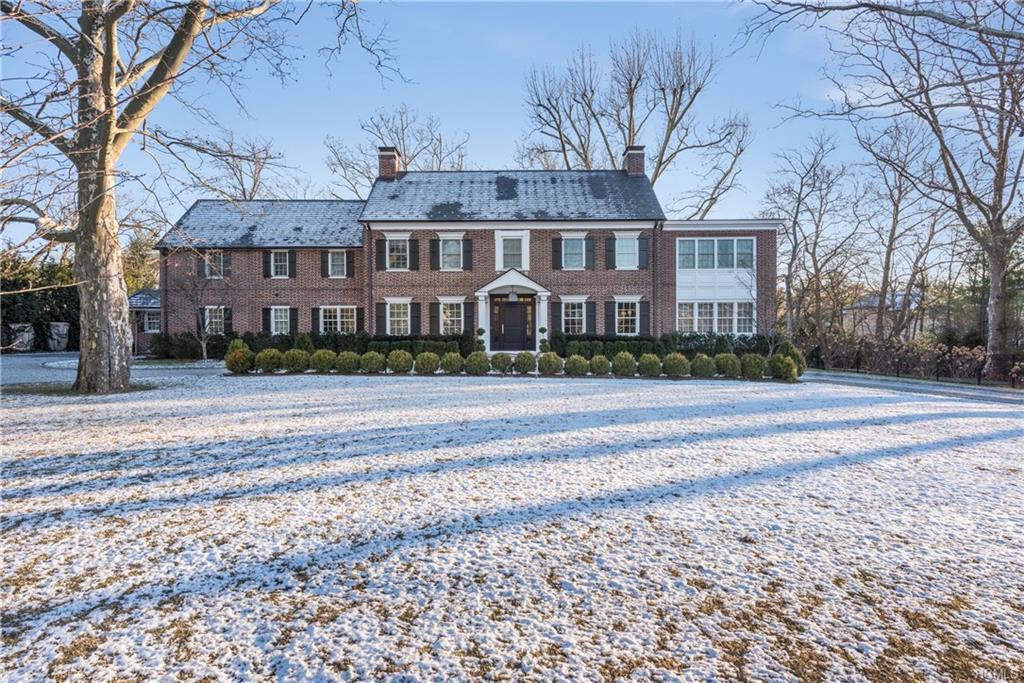 All-brick Georgian on 1.11 acre of beautifully landscaped property with pool and pool house in Murray Hill. Residence has been completely renovated and expanded to create one of Scarsdale's most coveted properties. Uber modern interior features 9 foot ceilings, walls of windows, glorious southern exposures, open, spacious rooms and quality craftsmanship thru-out. Edgy Manhattan-inspired interior design, fully move-in ready Play basketball or swim laps in the pool. Entertain guests in grand style or enjoy a casual bar-b-q on the patio with outdoor kitchen. Sound system, first floor nanny/guest quarters, generator, 3-car garage. 6,905 square feet does not include finished lower level or pool house.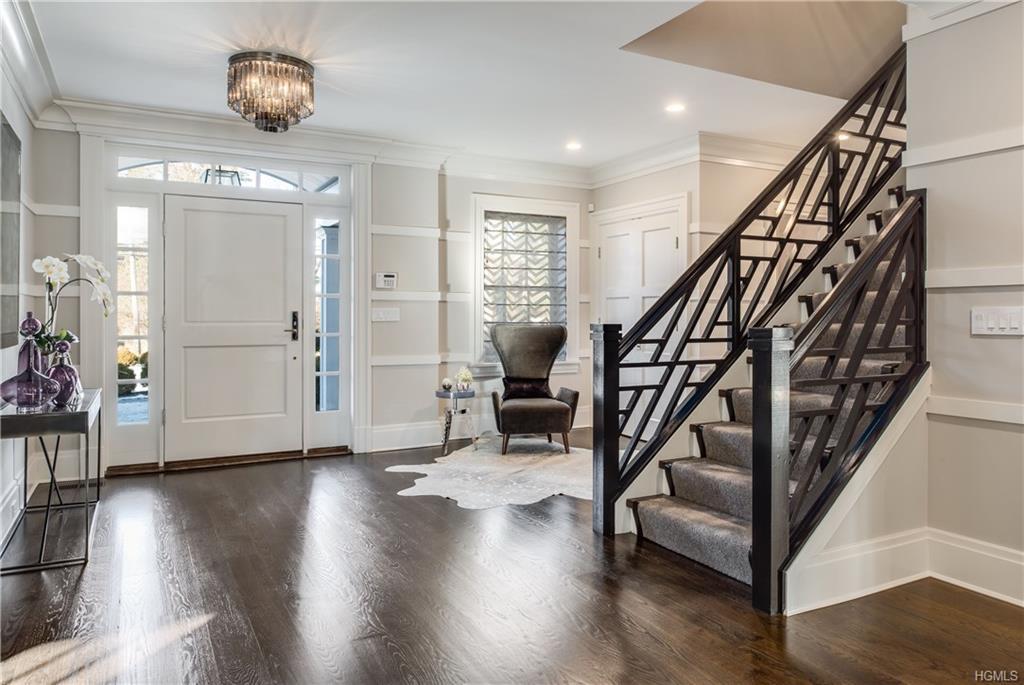 Sale Price: $5,975,000
Real Estate Taxes: $118,358
Assessed Value: $5,310,383
24 Doris Drive

The original model home from Palladino builders sited on the highest elevation in the entire cul de sac. Split level offers an abundance of space inside and out, situated on a 3/4 acre. Sun-drenched living room with a wood burning fireplace and expansive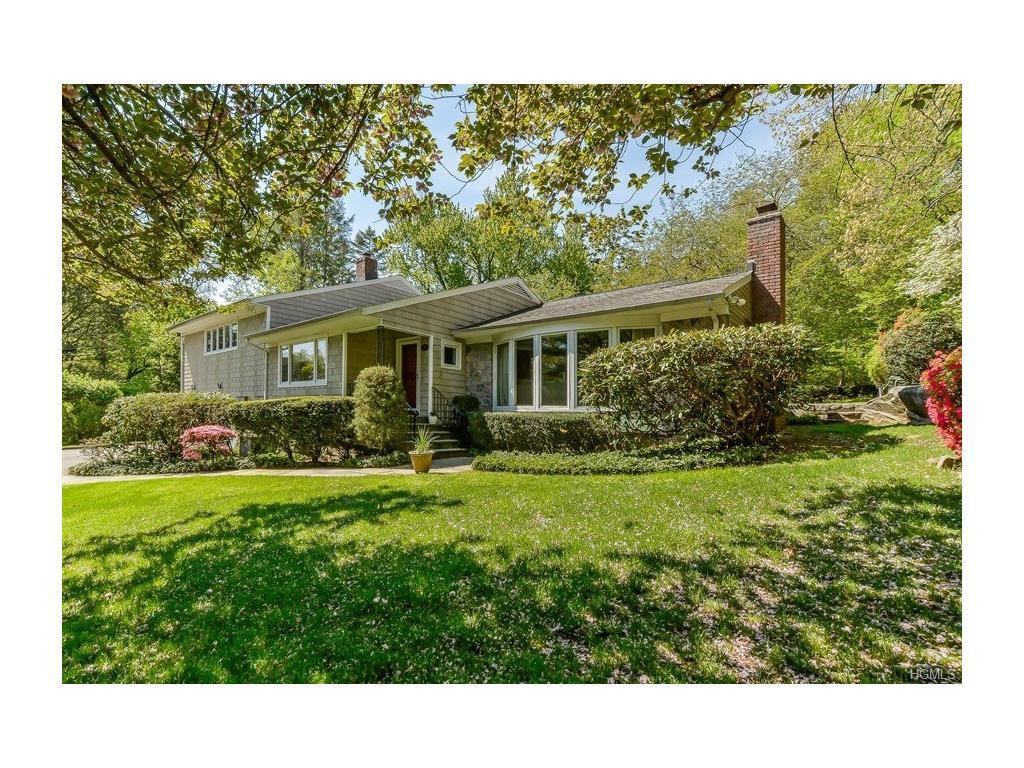 bay windows overlooking the neighborhood. Dining room with sliders to a stone patio and a gorgeously landscaped oasis bordered by mature trees. An updated kitchen with natural wood cabinets and granite countertops. Upstairs are three bedrooms, including a large, sunlit Master bedroom with full master bathroom. Edgemont School District.
Sale Price: $1,269,000
Real Estate Taxes: $26,878
Assessed Value: $840,000


Featured Listings
67 Chase Road, Scarsdale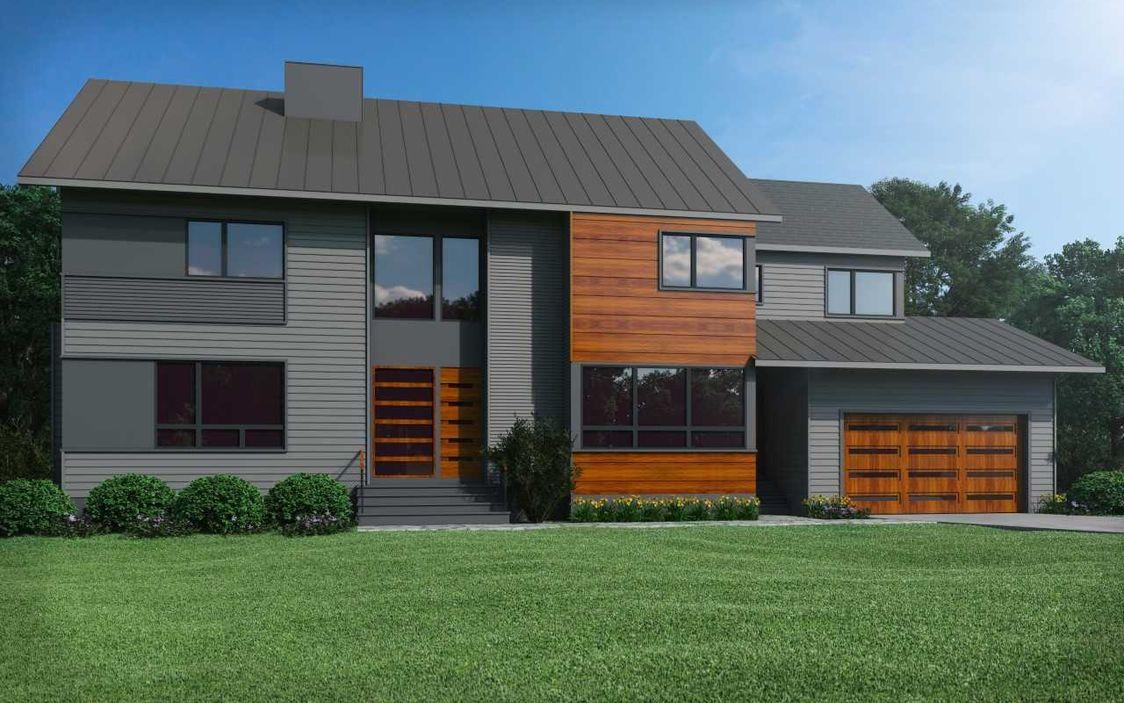 Unique new construction privately set in the heart of Fox Meadow, a stone's throw from Scarsdale Village, offering a light filled space and 20-foot entry. Sleek kitchen design by JEM woodworking compliments the enjoyment of the sun-drenched open floor plan making entertaining and intimate gatherings a delight. This one-of-a-kind home is designed by the award winning collaboration of architect Christina Griffin & Diamond Property Development and has 7 beds/51/2 baths. Offering supreme privacy. Occupancy July '18. Learn more here: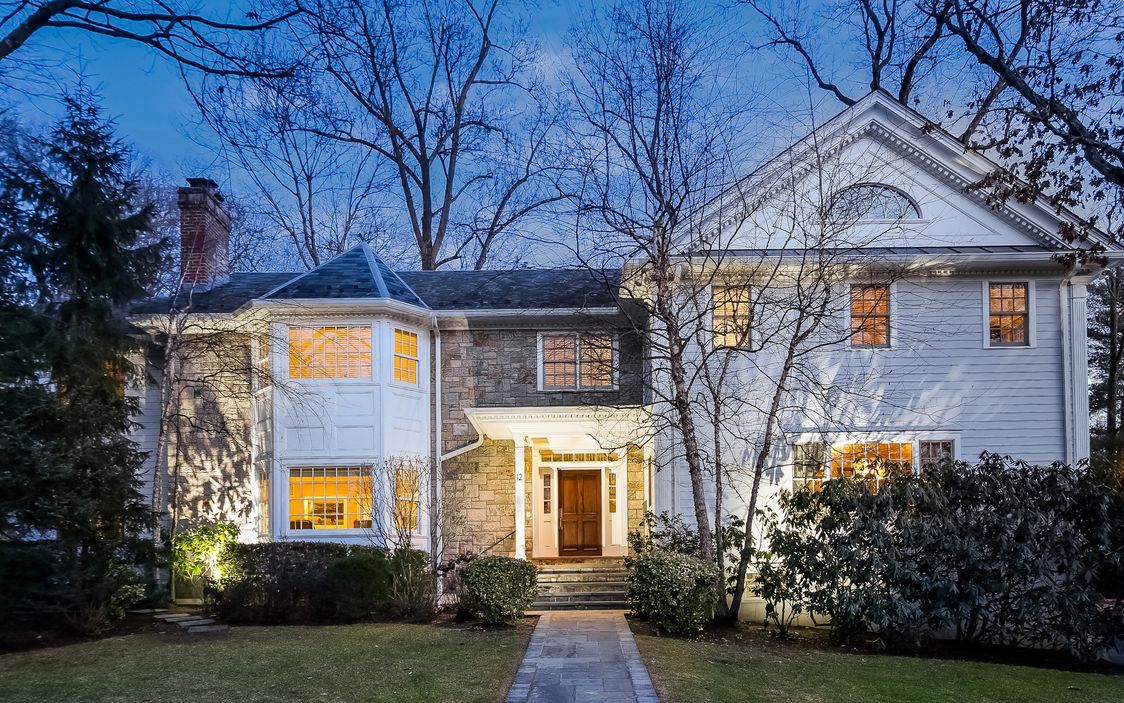 12 Hampton Road, Scarsdale
Comfortable, livable luxury in Fox Meadow! Young classic home offers over 5,000 square feet within a stone's throw to schools, Scarsdale Village, Library and parks. Expansive gourmet kitchen with premier appliances, tons of counter space and cabinets and a fabulous centered island adjoins the family French doors lead to stone patios and play yards, plus there is a large lower level mudroom and recreation/playroom. The master suite will not disappoint with a tray ceiling, 2 outfitted walk-in closets, dressing area and sumptuous private bath. All four upstairs bedrooms are en-suite with walk-in closets, and

there is an additional bedroom and full bath in the lower level. A magnetic opportunity in the heart of Fox Meadow! Learn more here:
Angry Anonymous Commenters Force Limits on Community Bulletin Board
Details

Category: Shout it Out
Published on

19 February 2018

Written by

Joanne Wallenstein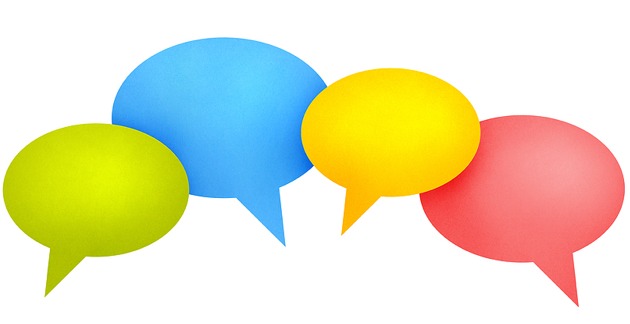 I'll be the first one to admit that moderating the anonymous comments on Scarsdale10583.com has been a challenge. It's difficult to make clean and fast rules about what is permissible or appropriate vs. what statements cross the line and are damaging, insulting or worse. Over and over again I have asked readers to use their real names, but to no avail. I asked people to limit their comments to words they would feel comfortable using in person, but that fell on deaf ears as well. As I always include my name with my opinions, I have been puzzled about why others were not willing to do the same.
The most amusing are the commenters who use anonymous names, like "Double Standard," and then name me in their comments and throw in a few insults to boot:
Here's just one of hundreds that I received in the past few months:
AmCurious ( IP: 70.214.115.3 ) — 2018-01-08 08:18
I am curious, too. How much time and money you wasted with your loud cries about wanting a new Greenacres School? And your attacks of Mayra are laughable. You cannot hold a candle next to her. You are a selfish and self-centered, hypocritical hack. She stood up to the incompetence and cronyism at Village Hall. What have you achieved ever? Did you even ever have a career. Profitting (sp) off other people's woes does not count.
Or the person who calls themselves, "Beating up Bob Berg" and then writes, "Ah yes, you are back (to) your favorite past time of beating up Bob Berg. You are SUCH a coward. Make this person state his/her name. Or did you write it?"
You get the idea – the same people who refrain from using their names, feel very comfortable throwing every name in the book at me.
And it's not just me they go after – these same posters are comfortable hurling insults at the mayor, the Village trustees, a judge, the Village attorney candidates for office and some of our most committed village volunteers.
Here's one of many that were sent after a judge issued a decision on the Article 78 contesting the revaluation:
# A Real Lawyer ( IP: 100.2.238.64 ) — 2018-01-05 23:04
Ah, the great New York State Court System -- where patronage and mediocrity, if not outright incompetence, cronyism, and ineptitude reign supreme.
Or this anonymous comment to the chair of the School Board Nominating Committee:
Dear Ms. Guggenheimer, Please make sure that your group vets candidates well. Please do not let the SBNC become the badly run, cesspool filled with backstabbers that the CNC has become. The CNC is filled with quite a number of Forum members who were just appointed in the summer. They have contributed nothing to the Forum nor to the CNC. All they want to do is get their unqualified candidates in. Sad.
Believe me, if you've done anything that mattered in Scarsdale, you're fair game. I will not reprint more of these comments here, for the same reasons I didn't post them when they came in.
Over the years I've developed a thick skin. I sometimes even laugh at their characterizations of me – especially when they call me lazy, heartless, a bored housewife and a hack. The site is putrid, garbage and a cesspool. Here a just a few recent comments:
"Unfortunately, Joanne is the nastiest person in Scarsdale. Thanks to her, people outside of Scarsdale hear about all the problems here."
"How sad that this middle aged mediocre woman has nothing better to do than write crappy articles."
But these past few months have been rougher than usual. I found that in addition to the anonymous posters on my site, a few angry residents started insulting me on other websites and making false claims about me. What to do? I waited and hoped that their words would move down the page and out of view.
It didn't let up. Faced with an onslaught of comments from anonymous posters with accusations against me and everyone in town, it became too difficult to moderate their publication. Though anonymous posters complain about "internet trolls" they themselves appeared to be the internet trolls.
So last week I asked again for people to use their names and street addresses, and have not published any more anonymous comments, no matter how innocuous. Since then, the number of comments has dropped to almost nil. A few people, who know that their comments will not be published, continue to send in nasty missives, but I guess they are intended for my eyes only.
About the new policy, one reader complained, "For professional reasons I will never include my name and address regardless of the topic or my comment. Not allowing me and people like me to have a voice is unfortunate."
Unfortunate it is, but for now there will be no more anonymous comments on Scarsdale10583.com. It appears that a few very angry offenders have forced this decision on the community. For me, it simply means less work. I no longer have to sift through comments and decide what is permissible. Without a verifiable name, I simply won't post the comment. The haters have made their bed and now I can lie down in mine. Hey, maybe I will get to be the bored, lazy housewife they call me, after all.
Have a comment ... please use your real name. Or better yet, send us a letter to the editor at scarsdalecomments@gmail.com.
Vaping, E-Cigs and the Health of Our Youth
Details

Category: Neighborhood News
Published on

14 February 2018

Written by

Laura Halligan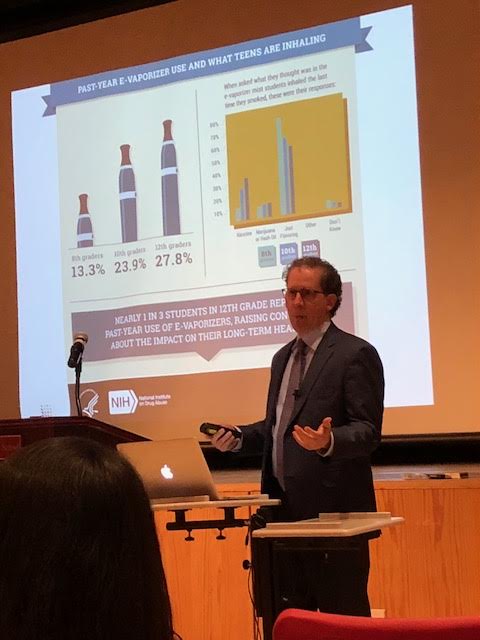 No doubt, you've heard stories about teens vaping at school or at parties, and you've seen recent headlines like "JUUL Leading To More Teens Vaping At School," "E-Cigarettes: A Shiny Alternative To Smoking," and "Vaping Is The New High School Epidemic." Well, this vaping "epidemic" is likely much closer to home than many think.
An ever-increasing number of teens and preteens are vaping, or smoking "e-cigarettes," each day, and its popularity is growing exponentially. It's believed that over a quarter of all middle school students and three quarters of high school students have tried e-cigarettes. In fact, when recently studying e-cigarette use among teens, the National Institute on Drug Abuse didn't bother asking whether they were vaping; it asked what they were vaping.
And, now, parents and school administrators are playing catch up, trying to learn more about e-cigarettes and how they can affect children's health. To provide some guidance, last week, the Scarsdale School District hosted "Vaping, E-Cigs and the Health of Our Youth," a presentation by Dr. Richard Stumacher, chief of pulmonary and critical care at Northern Westchester Hospital, and a smoking cessation expert.
"There's a lot of media, there's a lot of imagery... that are trying to grab your attention and (say) that vaping is not smoking, that vaping is not poison..." Stumacher began, as he showed the audience various advertisements. But, he finished with one alternative message that illustrated his point of view: a depiction of e-cigarettes as "the next generation cigarette for the next generation addict."
The most recent "official" or FDA opinion of vaping is that while e-cigarettes aren't without health risks, they're likely to be far less harmful than conventional cigarettes; they may help adults who smoke conventional cigarettes to quit smoking; their long-term health effects aren't clear; and, among young people, e-cigarette use increases the risk of transitioning to conventional cigarettes. In addition, there's conclusive evidence that e-cigarettes are addictive and contain a host of harmful chemicals, including nicotine.
In addressing the oft-mentioned health "benefits" of e-cigarettes over conventional cigarettes, Stumacher explained that substituting e-cigarettes for conventional cigarettes can reduce users' exposure to toxins and carcinogens, and may reduce short-term adverse health effects. However, he said, "that does not mean healthy or safe; it just means that, over the short term, it's not so bad."
Stumacher's main concern is nicotine addiction in adolescents and teens. A powerful, mood-altering substance, nicotine quickly affects the brain, causing a release of dopamine, which results in a feeling of pleasure and calm. After about 20 minutes, the feeling begins to dissipate, often leading a smoker to continue cigarette use throughout the day. "Nicotine affects the area in the brain that governs judgment and decision-making; that is the last part of the brain to develop," he said. "It disrupts growth of brain circuits that control attention, learning and susceptibility to addiction, and increases the risk of psychiatric disorders, cognitive impairment and attention deficit."
Stumacher explained that it's easier to convince teens about the dangers of smoking conventional cigarettes since there's indisputable evidence about exposure to carcinogens, and links to lung and heart disease. However, the medical community is actually divided over the effects of e-cigarettes. In short, "there are people who are pro and anti-vaping; insufficient literature and medical research; and, as of yet, no evidence of disease directly caused by vaping," he said.
So, Stumacher took the opportunity to present what is known about the risks of e-cigarette use. There are some 42 chemicals present in e-cigarettes, 19 of which that are especially harmful. And, of over 51 brands tested, 92 percent contained at least one of these harmful substances. Besides nicotine, quite a few of them, like diacetyl, are used as flavoring. "While many of the people who are pro-vaping will say that the chemicals are safe for food consumption... my perspective is that while it may be safe to go into your stomach, it may not be safe to go in your lungs," he said.
This, along with the fact that e-cigarette use is strongly associated with future cigarette use, led Stumacher to advise, "The question is not whether vaping is safe; the real question is should we allow our youth to vape, and the answer is clearly no."
He continued by explaining different vaping delivery methods and "e-juices." "What are our kids using? They're using JUUL devices, which are like the iPhones of vaping," he said. All JUUL pods (cartridges that hold vaping liquid or 'e-juice') contain nicotine; there are no 'just flavoring' versions. One JUULpod is the equivalent of approximately 200 puffs, or one pack of cigarettes.
Most teens cite availability of "appealing flavors" as the primary reason to begin vaping. Countless e-juice flavors are available, ranging from vanilla custard, blueberry, cookie milk, and peanut butter and jelly, to menthol and traditional tobacco, with varying levels of nicotine strengths. "This is clearly aimed at our children," Stumacher said. "Non-nicotine flavored vaping liquate is a gross and obvious gateway product aimed at youth to enter the nicotine addiction marketplace... It's already a $5 billion industry; there is a significant amount of money to be made in turning your child into a nicotine addict."
He then passed around samples of JUULs and showed how vaping devices can vary in size and appearance. They can look like pens or conventional cigarettes, and so-called "mods" can be changed and personalized. Many teens begin with a JUUL "starter kit," which costs about $50.00. The kits contain USB ports and easily can be charged discreetly at home or school. JUUL pods are sold typically in packs of four, at a cost of $20, making them much cheaper than a $15 pack of cigarettes.
Advice for Parents
"Stopping your child (from vaping) will prevent him or her from becoming enslaved by nicotine, which is the most addictive substance known to mankind," Stumacher said. He warned that increased vaping among youth will lead to devastating health issues in the decades to come. "We're going to see a tsunami of lung cancer and emphysema, heart disease, diabetes, etc., etc."
He then changed gears and provided parents with advice. "Alright, it's really not that bad; the kids aren't bad. They just don't know; they're not informed," he said, while urging parents to be patient and begin honest discussions with their teens. "Rather than yell at them or accuse them, just have conversations – frequent, small conversations. Your children are not going to, all of a sudden, decide they're not going to vape, especially if they're vaping nicotine."
Stumacher stressed that parents need to educate themselves, and begin open dialogues with children, not lecture them. He suggested beginning with a conversation in the car: "Your kid isn't looking you in the eye and there will be an end to the talk... " as opposed to a discussion at home that may go on and on, leading your child to tune out. Other tips include setting a positive example by being tobacco-free, preparing for questions that your teen may have about the health effects of vaping, and finding the right moment to discuss the issue, perhaps when seeing someone use an e-cigarette.
Another tactic is to simply prove the power of addiction. "None of the kids who vape want to go on to smoking. They think it's disgusting," Stumacher said. "If you think (your child) is a nicotine addict, suggest he or she go longer without vaping, and see how it feels. When kids feel the symptoms of withdrawal, they may realize they're addicted (and be willing to stop)."
To learn more about e-cigarettes and how to talk to your child about vaping, visit The National Academies Website here or the Surgeon General Website here. To see a recording of Dr. Sturmacher's presentation, visit the school district website here.
Laura Halligan, a new contributor to scarsdale10583.com, is a local writer, editor and marketing consultant. She is principal of Pinch Hit Prose and provides communications services to entrepreneurs, small businesses and nonprofits.
Join the LWVW for Champagne and Hors D'oeuvres to Celebrate 100 Years of Women's Right to Vote
Details

Category: Village Voices
Published on

22 February 2018

Written by

Joanne Wallenstein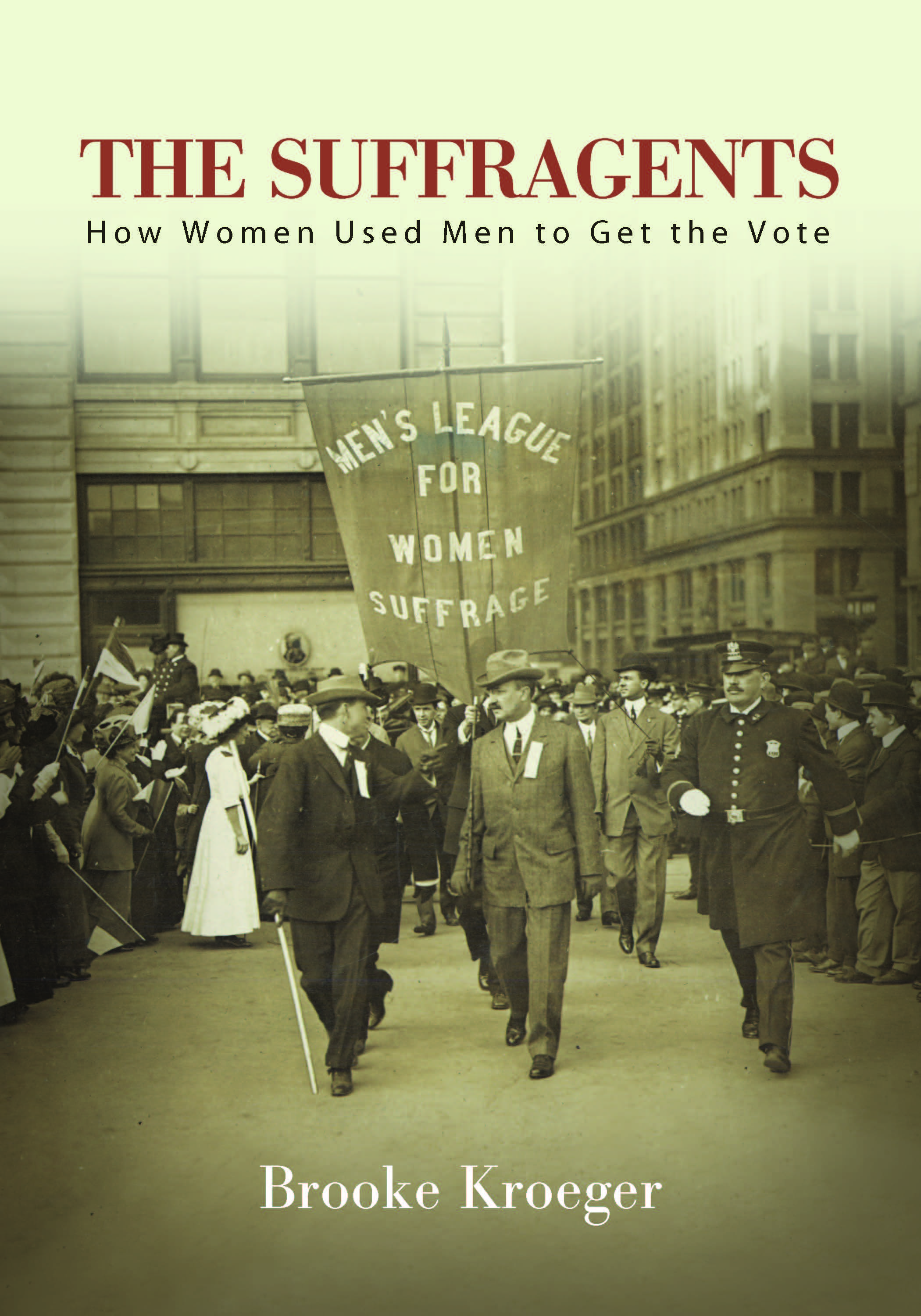 The League of Women Voters of Westchester (LWVW) is hosting a celebratory fundraiser to mark 100 years of women's suffrage in New York State, from 1:00 pm to 4:00 pm on Sunday, March 4 at 65 Church Lane in Scarsdale. Brooke Kroeger, author of The Suffragents, will tell the untold story of how a group of prominent and influential men came together to help women win the right to vote.
New York State voters approved women's right to vote on November 17, 1917, three years before the ratification of the 19th Amendment that approved women's suffrage on the federal level. In 1917: When Women Won the Right to Vote, NY Times correspondent, Tessa Melvin wrote that, "Nowhere was the effort to gain the right to the state vote more intense than in Westchester County... At its height, the suffragette movement in the county enrolled 20,000 women and included 102 suffragette clubs, according to material in the files of the Westchester County Historical Society." Every Westchester town voted in favor of the referendum. Women organizers included New Rochelle's Carrie Chapman Catt, founder of the Woman's Suffrage Party, which later became the New York State League of Women Voters. (Note that Ms. Melvin's article misspelled Marion Sinek's name (Finek) and that they were suffragists not suffragettes.)
"The history of women's suffrage and the LWVW is deeply intertwined," says LWVW P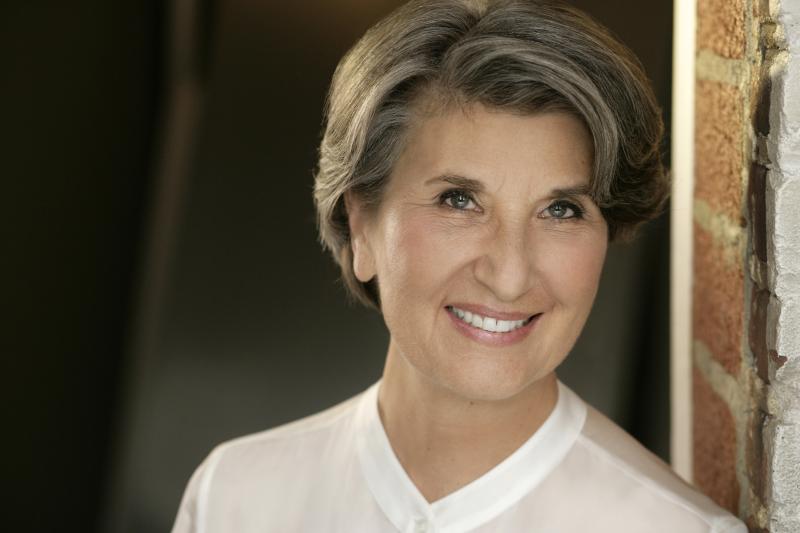 resident Marylou Green. "Since 1919, our dedicated volunteers have been providing the public with factual, nonpartisan information about our government and elected officials. We produce voting guides for elections throughout the county, strive to elicit specific opinions and proposals from candidates rather than marketing soundbites, and monitor the workings of Westchester government and the Westchester Board of Elections. Many of us know the story of the suffragists in New York and the nation, but have not heard about the essential support they received from influential men who organized for the movement. It's time to celebrate them also."
Champagne, wine, hot hors d'oeuvres, finger food, and desserts will be served at this festive event. Tickets are $75 each. Payment can be made online via credit card or PayPal at lwvw.org or by mailing a check, payable to LWVW Inc., to 570 Taxter Road, Suite 565, Elmsford, New York 10523. For additional information please contact the League office at 949-0507 or marylougreen14@gmail.com.

Gun Violence: Local Advocates Say What We Can Do to Limit Access to Guns
Details

Category: People
Published on

20 February 2018

Written by

Joanne Wallenstein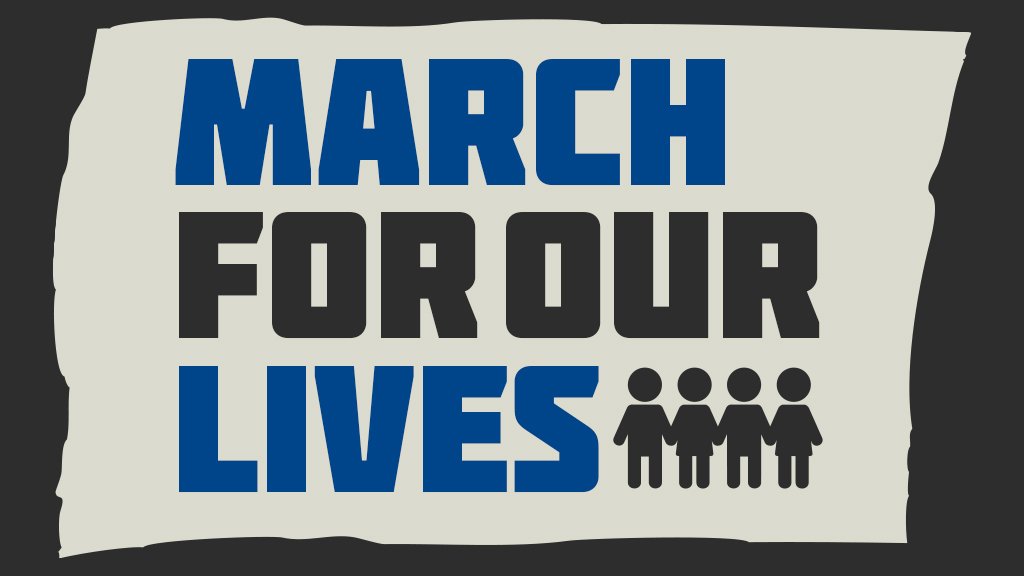 The heartbreaking mass shooting on Valentines Day at Marjory Stoneman Douglas High School in Parkland Florida has refocused the country on the need for stronger gun control laws. Though at time like this, we sometimes feel helpless, we can all be inspired to advocate by the students at the school who have become instant and effective activists for gun control.
Here in New York, we have strong gun control laws and politicians who stand up to the NRA, but advocates for gun control say that more work is needed.
Here are statements on the shootings from State Assemblywoman Amy Paulin, Governor Andrew Cuomo and advocacy group New Yorkers Against Gun Violence. If you have ideas on how to prevent further tragedies, share them in the comments section below (include your name) or send your letters for publication to scarsdalecomments@gmail.com.
State Assemblywoman Amy Paulin

Every time there is an unspeakable tragedy, like yesterday's shooting in Parkland, Florida, we hear too quickly, "But there's nothing we can do." Some people mean there's nothing we can do because common sense laws to curb gun violence won't work, and others mean the gun lobby is too strong to be overcome. I can say with confidence that both groups are wrong. I have made fighting to protect our children and our residents from gun violence a priority since I joined the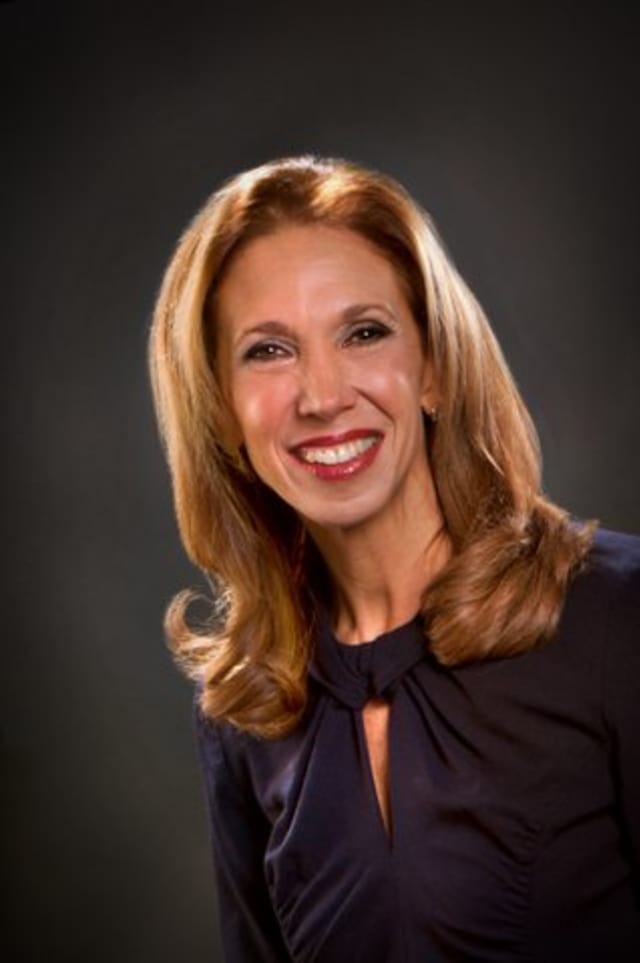 Assembly 17 years ago, and was an advocate myself on this issue long before then.
Today, New York has done more than nearly any other state to keep guns out of the wrong hands, and we did it over the fierce resistance of the gun lobby. You cannot legally buy an AR-15 or a high-capacity magazine in New York State because of the laws we passed. You must undergo a background check to buy guns, as well as to buy ammunition. These laws have not been universally popular. Sometimes, I've had to endure some rude shouting when I've talked about preventing gun violence. But there's not a doubt in my mind the fight has been worth it and that these steps have saved lives.
There is still so much more that we need to do. Senator Diane Savino and I have fought for a bill to take guns out of the hands of those convicted of domestic violence. I am also sponsoring Nicolas's law, which would require the safe storage of firearms to prevent more injuries and deaths, particularly of children. In New York, the fight continues.
But our state cannot do it alone. We need Congress to show some of the resolve that we showed here in New York. We need our federal lawmakers to reject the notion that commonsense gun laws won't work, to refuse to be cowed by the gun lobby, and to realize that thoughts and prayers needs to be followed by action. How many more of our children will be lost before Congress finally comes together to protect our communities?
Governor Andrew Cuomo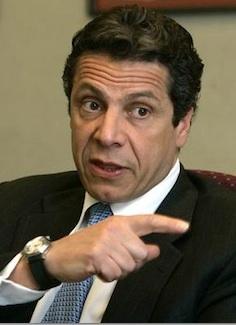 "In the wake of the tragedy in Parkland, Florida, Washington has responded with the same appalling complacency and inaction it provided to the hundreds of mass shootings that have devastated our country since Sandy Hook.
"Now, instead of taking action to keep our children safe, President Trump is trying to make it easier for individuals who commit serious crimes and those who are dangerously mentally ill to buy guns. It's as shocking as it is dangerous. The President's proposed budget slashes critical funding that states like New York use to strengthen background reporting on potential gun buyers. This reckless measure would undermine the very safeguards that protect us and put the American people in harm's way.
"In New York, we are doing the exact opposite. Following the Sandy Hook massacre, we actually did something and passed the strongest gun safety law in the nation. As of December 2017, 75,000 people deemed to be dangerously mentally ill by a licensed mental health professional have been added to a database to keep guns out of the wrong hands. This year, we are taking new steps to keep guns away from dangerous people by proposing to remove all firearms from those who commit domestic violence crimes.
"Instead of cutting funding for critical security measures, the President should follow our lead and advance common-sense gun safety legislation. The American people have waited far too long."
County Executive George Latimer
It should also be noted that one of George Latimer's first moves as Westchester County Executive was to sign a law banning gun shows on all county-owned properties, including the Westchester County Center, where gun shows had previously been held.
In January 2017, the Westchester County Board of Legislators passed a similar ban but it was vetoed by former County Executive Rob Astorino.
Commenting on the ban, Latimer said, ""We will lead, we will take action, we will be strong and (take) effective action, and we are not afraid to stand behind the things that we believe in."
New Yorkers Again Gun Violence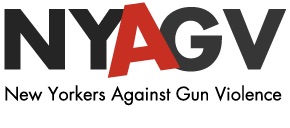 New Yorkers Against Gun Violence, a legislative advocacy group, had this to say about actions you can take to limit access to guns:
Yesterday in Parkland, Florida, at least 17 high school students were massacred by a gunman with an AR-15 assault weapon and multiple rounds of ammunition. Once again, easy access to guns caused senseless death, trauma, and grief. The "thoughts and prayers" of elected officials have done nothing to prevent mass shootings and they won't prevent the next massacre. Or the next. Or the next.
The truth is, much can be done to stop the carnage that Americans fear each day, whether they're in school, at church, at work, or on the street. We grieve for the victims and their families. And we must demand action from our lawmakers.
Please take action today on these measures:
1. Federal Assault Weapons Ban
While the purchase of military-style assault weapons is banned in New York State, we need a federal ban on these weapons to prevent mass shootings nationwide and to reduce the trafficking of these weapons into our communities. A federal assault weapons ban law would ban the sale, transfer, manufacture and importation of assault weapons and high-capacity ammunition magazines.
Call your U.S. Senators via the U.S. Capitol switchboard at (202) 224-3121 and call the President at (202) 456-1111 and demand that they support Senator Dianne Feinstein's bill to ban assault weapons and high-capacity ammunition magazines (S. 2095).
2. Extreme Risk Protection Orders
The New York Extreme Risk Protection Order (ERPO) bill would enable family, household members, and law enforcement to petition a court to suspend the access to guns for an individual in crisis. ERPO laws are an effective way to prevent mass shootings, domestic violence, suicide, and other gun deaths and injuries.
Sign the petition to tell state lawmakers to support the Extreme Risk Protection Order (ERPO) bill.
Do you have ideas about what we can do to end gun violence? Please share your ideas below and remember to include your name.