Firefighters Recover the Body of Missing Man After Sunday House Fire on Boulevard
Details

Category: Today's News
Published on

06 December 2016

Written by

Joanne Wallenstein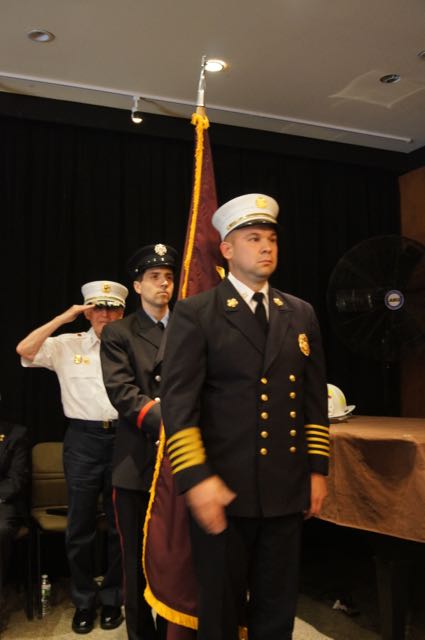 Police recovered the body of the missing victim of a fire at 174 Boulevard at 2:30 pm on Monday afternoon 12/5. The man was later identified by the Westchester County Medical Examiner as Dr. John Salimbene who lived, worked and ultimately died in the house as a result of a fire on Sunday afternoon December 4.
Scarsdale Fire Chief Jim Seymour suspects that Salimbene was overcome by smoke in the house when the roof collapsed into the second floor, which fell into the first floor of the house where Salimbene's body was found under a pile of rubble. Though firefighters made several forays into the house during the fire to search for victims, they saw no sign of Salimbene.
Seymour says that firefighters were severely hampered in their efforts to fight the fire by excessive clutter throughout the house. Seymour warned of the dangers of clutter and said that heavy machinery had been brought in to assist with the search.
Salimbene's wife Marie, was taken out of the house by firefighters and remains at Westchester Medical Center where she is being treated for burns.
This was the first time that a life was lost in an accidental fire in Scarsdale since 1976.
Panelists Shine the Light on a Taboo Subject
Details

Category: Parenting
Published on

06 December 2016

Written by

Josie Blatt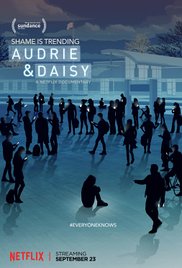 More than 100 community members gathered on Thursday night November 30 to discuss a sensitive issue that most shy away from confronting: sexual assault. The evening featured a panel discussion and viewing of excerpts from the film "Audrie and Daisie" and was co-sponsored by the Scarsdale High School PTA, Scarsdale Edgemont Family Counseling Services, and the Scarsdale Coalition on Family Violence. The discussion was moderated by New York State Assemblywoman Amy Paulin. On the panel were Kristen Bowes, General Counsel and Title IX Coordinator at Mercy College; Jennifer Snow, Board Chair of Students Active For Ending Rape (SAFER); and Katie Cappiello, founder of The Arts Effect NYC and author of "SLUT: A Play and Guidebook for Combating Sexism and Sexual Violence."

The film follows several high-school girls who have been sexually assaulted, specifically Audrie Pott and Daisy Coleman. While the girls suffered the backlash of their assaults, Pott even took her own life, their perpetrators received little punishment. The documentary was not shown in its entirety, rather, various clips were shown followed by questions from the audience and discussion from the panel. If you are interested in seeing the film, "Audrie and Daisy" is available on Netflix.

Themes discussed by the panel included: the impact of social media and bystanders, what does consent mean, education on sexual assault for high school and college students, education starting as early as Kindergarten, the impact of drugs and alcohol on sexual assault, how colleges handle sexual assault, and sexual assaults in which men are the victims.

Each panelist's passion for the issue shone through. Paulin has a personal attachment to the issue and she described the importance of being honest about your experiences: "I never told anyone until I told the entire New York State Assembly when I wanted them to pass a bill."

Panelist Kristen Bowes responded to a question asking how society treats men who come out about their stories as victims of sexual assault: "We try as best as we can on our campus to make it clear that discrimination against men is absolutely prohibited, and we try to be as open and inclusive as possible, but it is still a challenge. I even find myself when I do training to talk about the victim as 'she, she, she' and I have to catch myself all the time, so I know that we have to do the work but I know that we have our resources lined up if men come forward on our campus." The other panelists added that sexual assault against men is less common and prevalent, therefore it is harder for them to be open about their stories, but there are things being done to improve that.

Panelist Jennifer Snow explained several tips for college freshmen and prospective college students. Snow advised, "A good thing to ask on your college tour is 'what do you do about sexual assault on your campus?' New York and California are at the very top of this whole movement to try and combat sexual assault on college campuses. In other states you could have absolutely nothing, they could literally never say the words sexual assault in freshman orientation. In fact, I would say that's more of the norm than the exception."

Panelist Katie Cappiello explained: "How amazing would it be if conversations about consent, and about respect, and about engaging with one another in terms of all of these things started, and I know that this sounds scary, but there's a way that we can do it where we don't have to talk about it this in depth, but in Kindergarten. Like 'Hey, can I give you a hug? No? Okay!' You know that cute story that everyone has about the guy who chases the girl around the playground in Kindergarten and then pins her behind a tree and kisses her and it's so cute? It's not. And the little girl's crying isn't that funny? No, it's horrible." The importance of educating children about sexual assault early, was emphasized throughout the event.

The audience consisted largely of parents and students. Specifically, peer leaders and civ-ed advisors at SHS were encouraged to attend. However, some students, like Mollie Kerr 17', attended because of their passion for this issue. Kerr expressed, "I think that it's upsetting that we would have an assembly about drunk driving, underage drinking, or speeding while driving, that's mandatory, while sexual assault is a lot more common and prevalent and we haven't had an assembly on it." Kerr is working with Vice Principal Griffin and Youth Outreach Worker Lauren Pomerantz to educate every grade, specifically freshmen and seniors, in their own individual ways on consent and sexual assault.

If high school students want to learn more, have concerns, or wish to report an incident of sexual assault, the youth outreach workers and psychologists are a good place to start, and are always there. Scarsdale Edgemont Family Counseling Services is also available to parents and other members of the community, for help.
Residents Speak Out at Marathon Meeting About the Proposed Library Renovation
Details

Category: Village Voices
Published on

30 November 2016

Written by

Joanne Wallenstein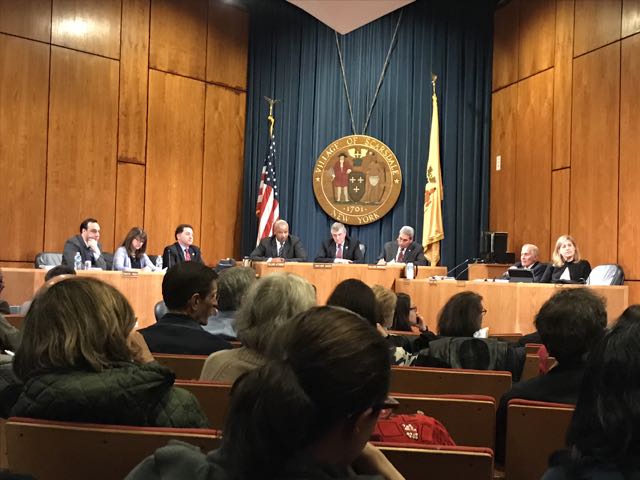 It felt like the wind had finally changed direction at Village Hall on Tuesday night when the Board of Trustees held a special meeting to consider moving forward on a proposal for a major overhaul to Scarsdale Public Library. It was the first time in recent memory that a Village Board meeting was not dominated by an uncomfortable confrontation about the second revaluation that has all but prevented the Village Board from considering anything else for their entire term.
The lengthy conversation on Tuesday about the future of the library rallied hundreds of residents who crowded Village Hall, eager to express their views on a public/private partnership that would revamp the facility, create a community hub, make the building accessible to those with disabilities and upgrade facilities to reflect new trends in media usage. The $17.9 mm proposal calls for a $7.5 million capitol campaign with the balance funded by a $500,000 grant from New York State and a $9.9 million bond referendum from Scarsdale Village. Proponents note that the Village Board previously committed to spending $4.5 million for necessary infrastructure work to the aging building, and this additional spend would make the library the "intellectual and cultural hub of the Village for generations to come."
Introducing the discussion, Library Board President Terri Simon indicated a new library might be a cure for what ails the Village, saying, "...by bringing our library into the 21st century, we offer a positive, constructive path for Scarsdale to move forward from a challenging time, as a united community." She challenged the trustees to approve the funding and "leave a wonderful legacy for all of Scarsdale."
Library Director Elizabeth Bermel said that the committee had already raised $2mm and had commitments for another $1mm. She said that to date, all the plans and schematics were funded by contributions from donors and that they are optimistic that they can meet their fundraising target.
The Friends of the Scarsdale Library worked with Village personnel on the project and the Village Planner and Treasurer both made presentations to the group. Planner Elizabeth Marrinan said that there was adequate parking at the current library (110 spaces) to support the new building, in addition to adequate parking at Supply Field where a temporary library would be located during construction. Traffic experts analyzed traffic and found no anticipated impacts from the renovation.
Treasurer Mary Lou McClure reviewed the impact on Village finances of a proposed $9.9 million bond which would be repaid in 15 years. She did not anticipate that it would affect the Village's AAA bond rating, but warned about potential tax increases due to unfunded mandates for sanitary sewer replacements. The impact of the additional debt is estimated to be $137 per household per year, for 15 years.
During the discussion about finances, someone from the audience asked Terri Simon what would happen if the campaign failed to reach their fundraising goals. Simon said that "construction bid documents and plans will be done with design alternatives. We do not intend to come back for the taxpayers for more," (if they fail to raise the entire $7.5 million.)
Village Attorney Wayne Essanason explained the law as it relates to a vote on the bond referendum. If the Village Board decides to hold a general referendum and they adopt a resolution before January, the vote would need to take place before February 13, 2017. If the board adopts a resolution between January 1 and March 1, 2017, the vote on the referendum would take place during the general village election on March 21, 2017. The Board of Trustees can also approve the bond as a board, without calling for a general vote from residents.
During the course of the three and a half hour meeting, many residents spoke, both for and against the proposal. The meeting was recorded and you can watch it in its entirety here:
In short, Marian Green, Chair of the Council on People with Disabilities spoke about the importance of making the library handicapped accessible and compliant with provisions in the Americans with Disabilities Act.
Lisa Messinger supplied the board with a petition of the proposal with 600 signatures, which she said were "collected over a busy holiday weekend."
Mordechai Beizer did not find the estimate for operating the new library to be credible and believed that three more full time employees, at a total cost of $350,000- $400,000 a year might be needed. He feared a 30% increase in the annual budget of the library and also questioned why a café, outdoor reading deck, maker space and emergency generator were needed.
Library Director Beth Bermel explained personnel needs and said that only additional custodial staff would be required.
Felicia Block discussed, "wants" vs. "needs." She said the library would be an "investment in our community and our children," calling it "an extension of our schools and our homes." She said, "This is not just the want of a few, it is something that our entire Scarsdale family needs."
Jill Spielberg highlighted the importance of making the library accessible to those with special needs and said, "children deserve a library that is appropriate for this time.
Howard Blitman, a former trustee, asked that the project be done at "a price that makes sense." He said, "Yes we need a bathroom and an elevator," but "if we could save $3 to $4 million it would be more acceptable to the people of this village."
Mayra Kirkendall Rodriguez, who led the objection to the revaluation, said she had carefully analyzed the library report. She questioned whether there were contingencies in the budget for rising labor costs that could result if the government approves large infrastructure projects. She said, "no one can predict what will happen --- look at the tail risk. You are going to have a labor shortage." She suggested that President-elect Trump might deport undocumented immigrants resulting in a labor shortage. She also asked to see the formula used to project potential fundraising and asked how the Village could validate the construction estimates. She questioned why the Village had to be the "risk taker" in the public/private partnership.
Turning to the results of a recent survey by the Scarsdale Forum, Rodriguez suggested that the data showed that people were not informed about the library and did not think it needed to be renovated now. Scarsdale Forum VP M.L. Perlman came to the mike to correct Rodriguez saying that the purpose of the survey was to engage the public and that it had "high instances of bias" and was designed on an "amateur platform." She said it indicated that the majority of respondents do support a renovation either "someday" or "immediately."

The Mayor responded saying that he believed that the Village's contribution would be conditional upon the library campaign meeting certain targets, but it was clear that those details had not yet been worked out.
Lynne Clark said that the library is a "vital resource," that must be expanded "to meet the needs of little people and older people." She added, "A beautiful library will be a beacon of light to draw people to Scarsdale," and asked the Trustees not to hold a general referendum.
Mary Beth Evans read a lengthy statement in support of the library renovation from the League of Women Voters of Scarsdale that praised the committee on their fact finding, analysis and process. The League did raise questions about what could happen if private funding was slower than anticipated and there were "shortfalls during construction." She said, "The League does not support putting this to a public referendum. It is within the authority of the Village Board to make this decision."
Carrie Moskowitz objected to the scope and the cost of the project saying we are "already a highly taxed community." She called the project, "scope creep," reflecting a lack of concern about spending other people's money."
Bob Berg told the Board they must decide which comes first, "the chicken or the egg." He called on the Board to agree whether or not the Village's funding commitment would be conditional on the library board raising the$7.5 million in contributions first.
Kathy Steves, a librarian who chairs the annual book sale, told the Board that the library needs an elevator, not a dumbwaiter, as well as another meeting space to be used when the Scott Room is being used to set up and run the book sale.
Preeti Singh said, "The Library Board has smart people who have done their due diligence, and know what we need. I trust them."
Harriet Sobol urged the Board to commit themselves to the bond, rather than hold a general referendum.
Former Mayor Carl Pforzheimer answered concerns about closing the library during the renovations, saying that the New York Public Library had just decided to close the main library on 40th Street and 5th avenue for nearly three years while it is renovated. He urged to the board to modernize the building and to "not be satisfied with patching a 40 year-old design."
Library Board member Diane Greenwald said the plans for the library "hit the sweet spot; and are not too flashy or over the top." She reminded the Trustees that 600 people had signed a petition to support the plan.
Dara Gruenberg, also an integral player on the library committee said, "Scarsdale has a long and revered history of service and giving back to our town through both volunteerism and investment in our resources. Therefore, it is incumbent upon us, as residents who carry the mantle of those who came before us and invested in Scarsdale, to leave this town better than we found it."
The outpouring of comments from the community heartened the Village Board of Trustees. Trustee Deb Pekarek said, "This meeting lifted my spirits." Carl Finger said "This was the most enjoyable meeting I have attended in quite some time" and added, "I got a sense of how important the library is to the community." Jane Veron said it was "an honor to work in this community," and expressed her appreciation for the diligent work of the committee.
As the meeting concluded, Mayor Jon Mark said that the Board would have a regular meeting on December 13, 2016 when the conversation would be continued.
Has Scarsdale Lost its Vision?
Details

Category: On Our Minds
Published on

29 November 2016

Written by

Joanne Wallenstein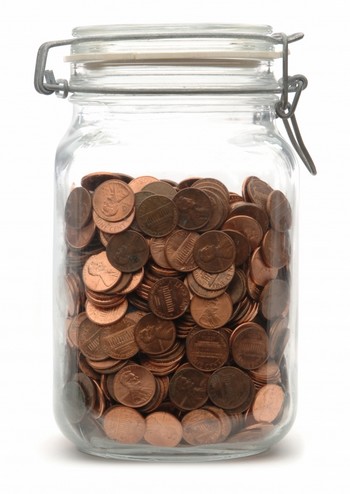 (This is an opinion piece written by Joanne Wallenstein, founder of Scarsdale10583.com.)
Consider these two quotes culled from a survey conducted by the Scarsdale Forum on the proposed renovation to the Scarsdale Library.
"That is a huge number!! I would think that we can pare down what is truly needed and what is nice to have .... I know that once you don't get all that you want, it most likely won't happen again. But it is a huge tax burden to put on the residents."
"Taxes are too high and unpredictable. Given there are at least two major projects (library and Greenacres School) I cannot support any capital improvement projects at this time."
As the community considers two large capital improvement projects I am surprised by the mindset that seems to have overtaken a good number of residents.
When these same people decided to move to Scarsdale, most factored in the local real estate taxes and ultimately decided that paying a little more was well worth the benefit. Quality schools, services and public facilities were what attracted most of us to this town to begin with. And once here, families enjoyed the children's room at the library, the pool complex, Village parks and playgrounds. Have people lost sight of why they chose Scarsdale?
The chatter I am hearing about proposed capital improvements at both the Scarsdale Library and the Greenacres School leave me wondering if the Scarsdale I know has changed or if a few critics are dominating the discussion.
First, the library: As many of you well know, a dedicated group of volunteers and professionals has spent the last few years doing a full analysis of the current library, assessing residents' needs, reviewing current and future trends and working with architects to design a library that will serve the entire community, from tots to seniors. They proposed to fund the renovation through a public/private partnership which would use both taxpayer monies and charitable donations. When the committee received pushback that the price tag was too high, they pared it back, eliminating $3 million from the proposal, and making changes that would "not gut the program." They have already spent a considerable sum in fees to do the research and create and revise the plans.
Now, the Library Board is asking the Village Board to make a decision on the project so that they can complete the private fundraising and move the project forward. Though the estimated incremental cost per household is a mere $137 per year for fifteen years, naysayers are calling the burden "huge," and the Scarsdale Forum is asking the committee to go back to the drawing board, scale back the project further, redesign the plans and weigh the costs of each design element. This is the same exercise the Library Board already performed earlier this year and they would incur even more design and professional fees in doing it again.
A similar mindset has overcome the decision to renovate or replace the Greenacres School. Though the school is too small and has widely acknowledged structural issues, neither the school administration, the school board nor residents seem willing to address them. First the superintendent declared a "pause" in the conversation and is now saying that the planned May 2017 bond referendum, which would have financed the project, is being put off indefinitely. There's denial that the school is inadequate and silence from parents, the PTA and the neighborhood association who would normally advocate for their school. What's ironic about this one, is that there would be no additional cost to taxpayers to finance the work as there is retiring debt that would be replaced with new financing. It would be tax neutral.
But that's not stopping critics from claiming that addressing the issues at the school would be too costly and would give Greenacres an unfair advantage over other elementary schools. Though the school lacks features that most of the other schools enjoy, the decision has pitted neighborhood against neighborhood.
I don't know about you – but I think we should invest in Scarsdale's resources and continue the Village's legacy of quality schools and superior services for all. In order to leave what we found here to the next generation of buyers, these same facilities need to be maintained and upgraded to today's standards.
Consider what will happen if we don't maintain Greenacres School, enlarge it or build a new school? Quickly, an overflow of students from Greenacres will populate the other elementary schools, and cause a district-wide disruption. Already, Quaker Ridge has three grades with inclusion classes, maybe because it's the largest school and has capacity. Greenacres will become the "orphan school," with subpar facilities that will undoubtedly affect home values.
And for those who think the price tag for the library is too high, think about whether $137 per year will hurt you more than you'll benefit from a state of the art facility where you can meet friends, enjoy programming, borrow books, audio tapes, films, and access media that has not yet been invented. You and your kids will use it now and when it's time to sell your home, prospective buyers will quickly realize the value of that facility.
In short, we moved here because Scarsdale had it all and we enjoyed it. We charge our elected school and village boards and professional staff with having the vision to do what's best for everyone in Scarsdale. Let's not undermine them and scare them away from doing their jobs. Don't let critics and fear mongers dominate the discussion. Protect what makes Scarsdale special by supporting improvements to our dated infrastructure.
Scarsdale Residents Bring Good, Clean Eats to Downtown
Details

Category: On Our Radar
Published on

05 December 2016

Written by

Jordana Rothstein White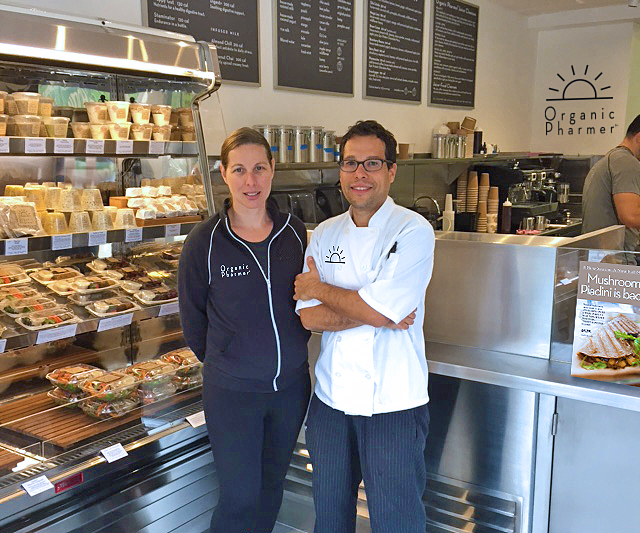 There's a new health food joint in town and two Scarsdale residents are taking charge in the kitchen!

When Organic Pharmer of Rye Ridge opened a second location on Garth Road earlier this year, it gave Chefs Lee and Darleen Gross the chance to work a whole lot closer to home.

While Organic Pharmer's gluten, dairy, soy, corn and egg-free menu items are intended for grab-and-go meals, its soups, salads, snacks, wraps, breakfast options and juice cleanses are also available for delivery in and around Westchester (some restrictions apply, check the website for details.) Better yet, the Organic Pharmer team now offers catering services for small and large parties—with as little as 48 hours notice, an impeccably prepared, fresh whole food meal can be at your door for guests to enjoy!

Excited about the prospect of lighter, flavorful fare in our own backyard, we sat down with the husband-and-wife chef team to learn more about the food they're making and the steps the whole Organic Pharmer team is taking to make Scarsdale that much healthier (and tastier!)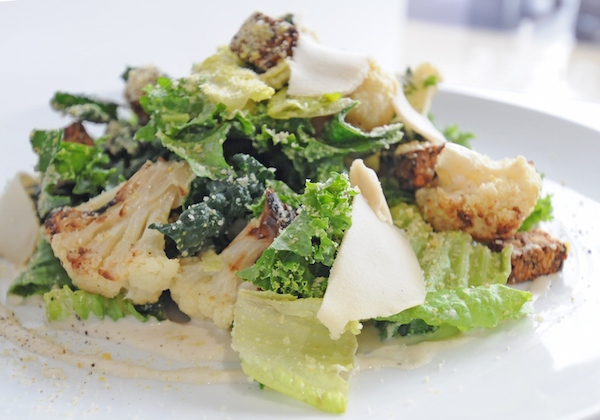 Q: After culinary school you trained at the Kushi Institute, a macrobiotic education center. Can you explain to our readers what macrobiotic eating is all about?

LG: Macrobiotics, in a nutshell, is a method of changing the world through food. In order to change society, you need to change thought processes, which come from the body, which is fueled by food...Basically, macrobiotics makes you see that you are what you eat, which translates to basic dietary techniques—the principle that you should eat a mostly plant-based diet with lots of whole, natural foods, fruits, vegetables and whole grains, much like the food we offer at Organic Pharmer.

Q: Organic Pharmer counts Dr. Susan Blum, founder of the Blum Center for Health, as part of its team. How closely do you collaborate with her on menu planning?

LG: Darleen and I work hand-in-hand with Dr. Blum. Our menu is seasonal and changes frequently. As chefs, we generate ideas for new dishes, then coordinate with Susan to make sure that the nutritional profile is in line with the macro nutrient and calorie counts she recommends.

Q: What's your must-have dish at the store?

DG: The Kale and Cauliflower salad is one of the most popular items on our menu. It gets great crunch from our croutons and roasted cauliflower, and lots of creamy, 'cheesy' goodness thanks to aged cashew cheese and an almond flaxseed 'pharmesan' based dressing. So tasty and only 250 calories!

Q: In addition to meals and snacks, Organic Pharmer offers a variety of cleanses. What advice do you give to cleansers trying to select a program?

DG: We have so many customers who cleanse regularly, and will come and do any one of our juice cleanses once a month. But for new cleansers, especially if you're trying to get healthy after over-indulging through the holidays, I'd highly recommend one of our juice and food cleanses. A cleanse that involves food is a bit more familiar to people that are new to cleansing, so they feel less deprived. Especially when it's cold outside, it's nice to have a cleanse option that doesn't just leave you sipping ice cold drinks all day!

Q: Speaking of the holidays, what special offerings do you have for this time of year?

DG: From now through the end of the year,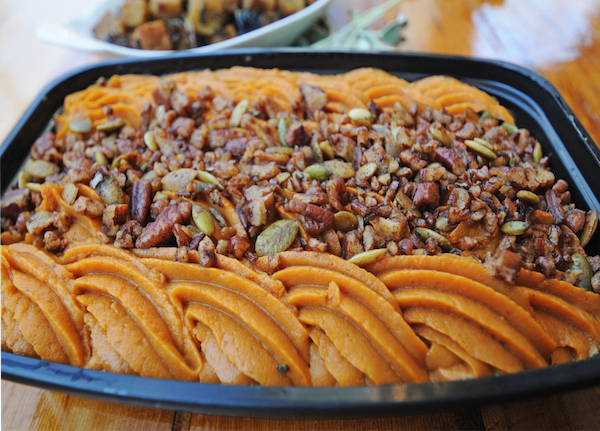 we're making a sweet potato casserole that's a great alternative to those calorie-heavy sweet potatoes with marshmallows. With a pecan pumpkin-seed streusel topping, it makes a perfect sweet and savory side dish. We're also making gluten free croutons from our sprouted "sorghum sandwich bread." When you pick them up at the store, we even give you the recipe for a wild rice and sorghum stuffing that uses the croutons as a base!

Q: Before we let you go, we have to ask: how does it feel to be living and working in Scarsdale?

LG: I actually grew up around here, so it's great to be near family. The schools are wonderful and we're really enjoying the close-knit community. It's also kind of neat to be back on Garth road by the 7-11 where I used to hang out—it's like old times! But, in all seriousness, it's just nice to feel like we're helping bring vibrancy, fun and new life to Scarsdale's downtown.

Organic Pharmer Scarsdale is located at 28 Garth Road, open Monday-Friday, 7am - 6pm,Saturday, Sunday and Holidays, 8am - 5pm. For more information call 914-574-5590 or visit http://www.organicpharmer.com.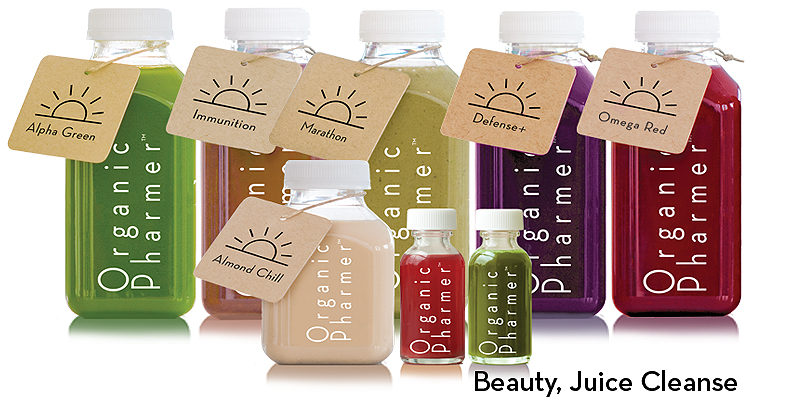 The 2016 Guide to Holiday Tipping and Gifting
Details

Category: The Goods
Published on

06 December 2016

Written by

Stacie M. Waldman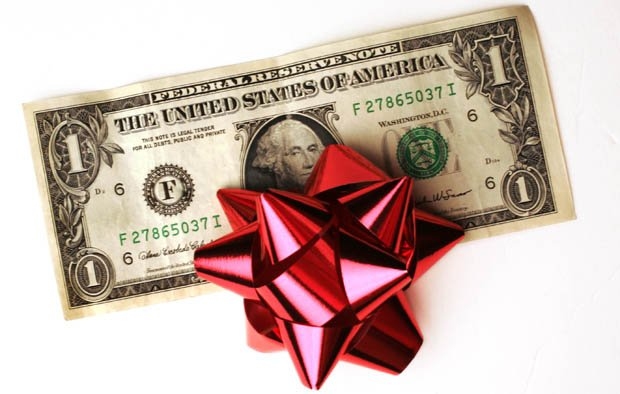 If you scroll through community Facebook groups during this time of year, you'll find post after post from people asking about tipping and gifting during the holidays. What is the average that people tip in our town for the holidays? To whom do people give tips, gifts or simple notes of gratitude? How the heck do you even tip sanitation workers when you leave for work before they come to take away your trash? There are no right or wrong answers, although policies do exist for some companies and government agencies regarding what their employees are allowed to accept.
Part of the joy of the holiday season for many is the opportunity to say thank you to those who impact your life in a positive way or provide a service to you on a regular basis. Gifting and tipping is often done out of obligation but one should not feel obligated to give. If gift giving is not within your budget, a note expressing your genuine gratitude is enough and should be appreciated by even the "scroogiest". Even if it is within your budget, give some thought to whom you are tipping and why you are tipping them.". Have you ever tipped or given a gift to a receptionist at a doctor's office or the school nurse who goes out of her way to help you? Sometimes the people who expect something the least are the most gracious," said a Quaker Ridge resident.
The Emily Post etiquette website cautions, do not buy into the thought that if you don't tip you won't get good service for the coming year. If you think you've had bad service for this reason, you might want to...speak directly to a manager. The site also adds: Tipping is one of the most stressful and confusing aspects of etiquette today. It is a...way to show appreciation for a job well done; however, treating the person who has served you with respect is every bit as important.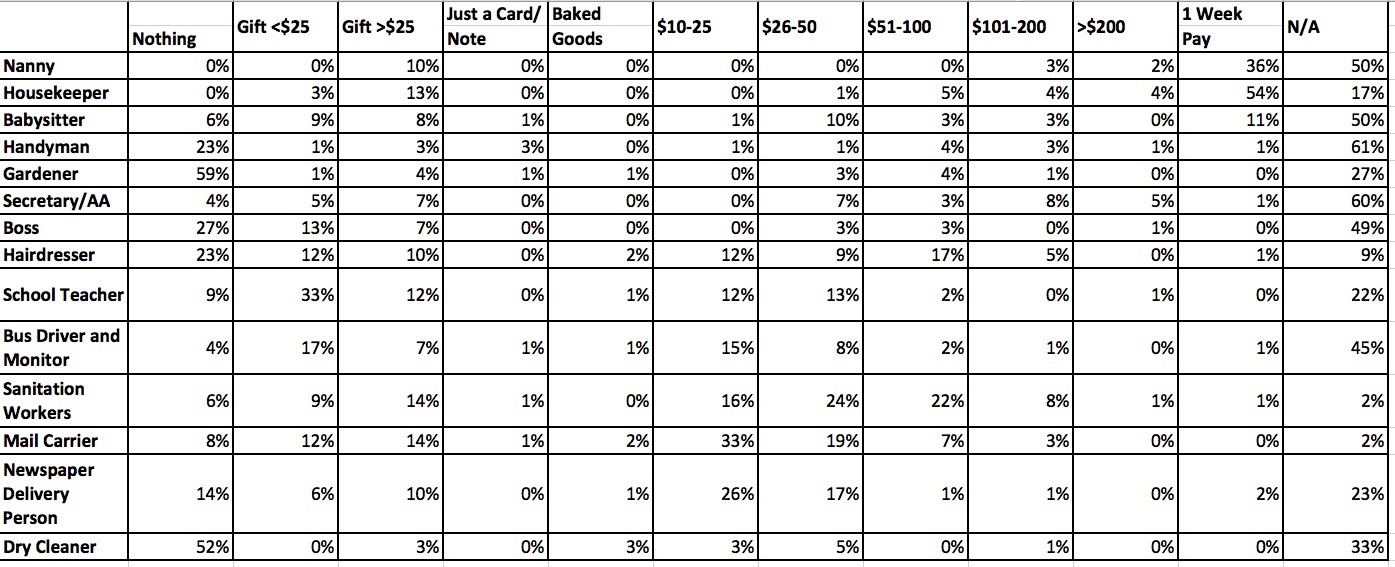 *Not included in the table here are day care providers as only 17% of respondents use this service. Mostly people gave a small gift or cash valued under $50. Dog walkers were seldom used (15% of respondents have dog walkers) but those who do give a small gift or a week's pay. About 23% of people have a valet and most give some small acknowledgement of thanks such as a note, small gift, between $10-$50. Personal trainers commonly receive cash gifts of $51-$100, but some people will give a full week's pay. Doctors were the least likely to receive any sort of holiday gift from their patients. Of the 74 respondents to this question, 6 give a small gift, 2 write notes, and a few give gifts valued between $25-$100.
Table Analysis
The Nanny: Most people give a nanny a gift equivalent to one week's pay or more (72%). Typical is one to two week's pay as a bonus. A working mom of three said, "My nanny makes my life so much easier for us and makes it possible for us to maintain our careers, so we give her a very generous 2.5 week bonus."
The Housekeeper: The majority of people have housekeepers (83%) and gift their housekeepers a week's pay as a holiday gift. Of those who have a housekeeper, an additional 16% give a gift valued over $25. "My housekeeper works hard for us and is reliable," said a Fox Meadow resident, "so I like to show my gratitude with an extra week of pay so she can afford to get her kids or herself a little something extra around the holidays. I usually include a gift just for her like perfume."
The Sitter: Half of those who responded to the survey have babysitters and usually give an extra week of pay to their sitter. Another 25% give between $26-$50. Some give a gift, with 50% of respondents spending under $25 and the balance spending more than $25. You may want to consider how often you use your babysitter to determine how you'd like to acknowledge them. A handmade gift or card from your kids is also something to consider.
The Boss: Half of respondents have no boss, but for those who do, more than half do not get them a gift. About a quarter of people will give their boss a gift valued under $25.
The Hairdresser and manicurist: Most people (91%) have a hairdresser as well as a regular person for manicures and pedicures. Of those, 25% give nothing and 25% give cash or a gift under $25; 10% give between $25-50, 20% give between $51-100, and 5% give between $100-$200. If you go to your regular hairdresser to get your hair done during the holidays, it is appropriate to give a bigger tip than usual (and up to the cost of the hair treatment). The same goes for a manicurist/pedicurist.
The Teacher: Schoolteachers often receive small gifts during the holidays. Of the respondents, 22% do not have children in school. Of the 78% that do, 12% give nothing and 40% give a gift valued under $25. Another 15% of those people who have kids in school give teachers a gift valued over $25, a monetary gift between $10-25, or a monetary gift of $26-50. Interestingly, two people gave teachers a cash gift of between $51-100 and one person gave over $200 to teachers. Although it is possible that these parents have children in private school with different policies, Scarsdale school policy states that class parents can ask for contributions of up to $10 per family for a group gift for the teacher and individual gifts must remain under $15.
The Bus Driver/Monitor: Just over half of respondents have a bus driver and monitor for their kids and most people give a small gift or cash valued under $25. Many parents will pitch in together to get the driver and monitor bigger gifts (average is about $10 each for driver and monitor.)
The Trash Guys: Scarsdale's Department of Sanitation has a policy stating that sanitation workers cannot accept or solicit monetary gifts. However, we certainly love our sanitation workers as they are the most tipped of any surveyed group; 94% of people give a monetary gift to their sanitation workers. Almost 10% of people give gifts valued under $25 and 14% give gifts valued over $25. Of those that give cash, 16% give between $10-$25, 24% give between $26-$50, 22% give between $51-$100, and 8% give between between $101-$200. These dollar amounts are per sanitation worker. One person gives over $200 and another gives the equivalent of a week's pay. If you're going to give the sanitation workers a gift, some people recommend taping a note onto the garbage cans on trash day requesting they ring the doorbell to hand them their acknowledgement directly, ensuring the right people receive the gift. Many people worry about people other than sanitation workers walking around and grabbing envelopes taped to trash cans. One mom posted on the Scarsdale Moms Facebook page that she went out of her way to drop cash off at the sanitation office for the people who haul her trash and they never got it. This might be due to the village policy. Another person told me that she chooses not to tip sanitation workers because they are salaried employees with benefits and are not dependent on tips. "They're not people who I have a relationship with and who provide me with a special service, so I don't feel the need to give them money beyond what I pay indirectly through taxes. On the other hand, I give holiday gifts to the people who help me out on a regular basis and never get acknowledged like my pediatrician who calls me back in less than ten minutes, solving minor problems and saving me countless trips to the office."
The Postman: Mail carriers are also usually acknowledged during holiday time, although the United States Postal Service (USPS) does not allow mail carriers to accept cash gifts, checks, or any other form of currency. They may accept snacks and beverages, gifts valued under $20 including gift cards to a specific retailer, or gift baskets that can be shared with other staff. That being said, only 12% of respondents give a gift valued under $25. More commonly, people give cash: 33% give between $10-25, $19% give between $26-50, 7% give between $51-$200, and three people actually give between $101-$200. Has anyone ever received a note from their mail carrier saying, "My apologies, USPS policy states I cannot accept cash..."? I didn't think so. My own mail carrier leaves me an envelope saying "happy holidays" on it with his address. It's even stamped! I personally find that to a be a bit aggressive considering the postal service's policy.
The Delivery People (Newspaper, FedEx, UPS): Newspaper deliverers commonly receive cash, between $10-25. Private delivery people (FedEx and UPS) may accept monetary and non-monetary gifts. Again, these are salaried employees with benefits so one should not feel obligated to tip even if they receive many packages throughout the year.
The Dry Cleaner: More than half of respondents don't give anything to their dry cleaner attendant. Those that do might give a small gift, gift card, or some extra cash with a pick-up.
The Gardener: Two-third of us don't go out of their way to give anything to the gardener. Those that do, though, most often give a gift valued over $25 or cash ($51-100). I wonder if more people would tip their gardeners if Christmas came in the springtime!
The Admin: A third of respondents have secretaries/administrative assistants. The survey results were all over the place and 10% give nothing. Some give over $200, some give less than $25, and there are lots of people who gave something in the middle or a gift versus cash. Sorry folks, there's really no average here or suggested gift value.
The Handyman: Handymen were the most likely to receive a simple note or card saying "thanks." Of the 40% of people who have a regular handyman, more than half do nothing. Another handful of people give a gift valued at less than $25, cash $51-$100, or cash $101-$200. Again, if your handyman is working around the holidays for you or really goes out of his way for you, it is nice to show your appreciation in some form.
Coaches, Tutors, Extracurricular Instructors: Although not included in the survey, many people wrote in to say that they do give their kids or their own instructor a holiday bonus or gift. Of those who choose to do so, most give the equivalent of one coaching, tutoring, or extracurricular session. "Every year I have my kids make cards for their teachers outside of school like their dance instructor and Spanish tutor. They're so appreciative of the time my kids take to do this."
Several people commented that they give gifts to others as well: groomers, milkmen, vets, gym instructors, and tennis professionals. Sometimes a bunch of people who regularly take a class will collect money from anyone wanting to pitch for a group gift. As far as groomers and dog walkers, many people will give a bonus if the person regularly attends to their pet.
A few people wrote in to say that instead of traditional "tipping" during the holidays, they donate to charity in the names of those who have provided a service and lets them know by giving them cards expressing gratitude.
There are many questions we can ask ourselves about the whole process of gifting to people other than family and friends: Why do we typically tip our sanitation workers but not the school janitor when sanitation workers are paid significantly more? They are both salaried government workers. Why do we give a holiday bonus to the relatively well-paid UPS delivery guy who has company-provided benefits but not the dishwashers at the restaurant we go to every week?
These survey results provide guidelines for what people in our community typically give to others during the holiday time and whom they gift. Remember, there is no "right amount," to give or obligation to give at all. This holiday season, I encourage you all to give a small gift, gift card, or "tip" to one person who doesn't typically receive a holiday gift. After years of doing this, I can say for certain it feels like a good deed and might make all the difference in one person's day.
Family Doctor Missing After Boulevard Home is Engulfed in Flames in Scarsdale
Details

Category: Neighborhood News
Published on

05 December 2016

Written by

Joanne Wallenstein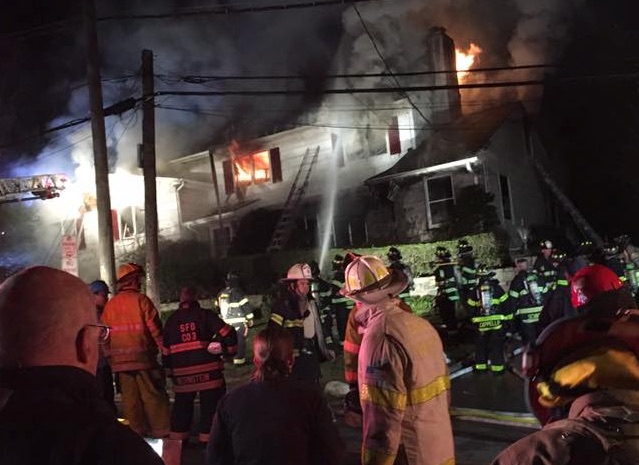 Dr. John Salimbene, a beloved family practitioner is missing after a raging afternoon fire destroyed his split level home at 174 Boulevard in Scarsdale on Sunday. His wife, Marie Salimbene, age 80, was taken out of the split-level house alive. The fire was reported at 3:22 pm on Sunday December 4th, and it took six fire departments and 70 responders to douse the flames.
Scarsdale Fire Chief Jim Seymour the house was full of clutter that may have fed the fire. News 12 reports that the fire re-ignited at 5:30 pm after firefighters thought it was out. Seymour said that the intense heat of the fire drove firefighters out and prevented them from checking the home for victims.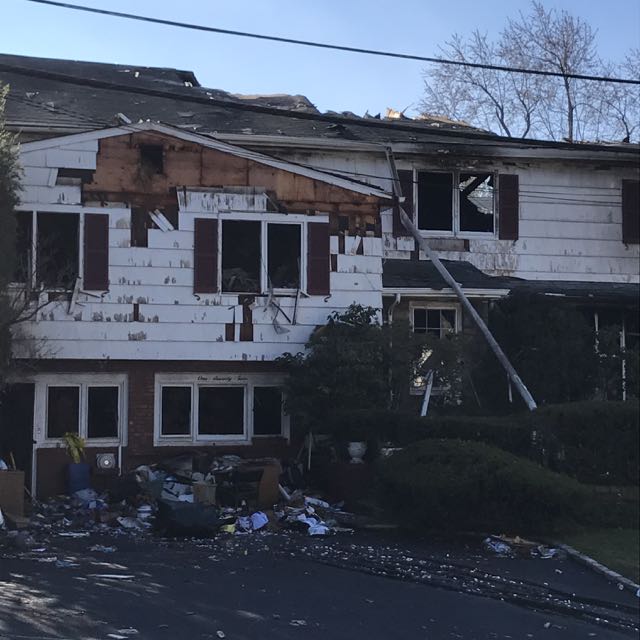 According to a press release from the Scarsdale Fire Department, "The Scarsdale Fire Department mounted an aggressive interior attack, and encountered heavy smoke, fire and heat, as well as a considerable amount of belongings and debris within the residence. One of the residents was treated at the scene and transported to the hospital by Scarsdale Volunteer Ambulance Corps. One other occupant of the residence remains missing."
The fire, at the corner of Boulevard and Post Road closed Post Road between Carman and Sprague Roads for hours on Sunday afternoon.
As of Monday morning, firefighters, police and Con Edision workers were still at the scene, checking for hot spots and conducting an investigation. Con Ed had also detected a gas link in the sewage line and was conducting an independent investigation.
Family members were on the scene, salvaging what they could from the home. One Con Edison worker said that the home is so heavily damaged that firefighters will need to take it apart, piece by piece, to search for the missing resident.