Police Report: Bench Warrants Executed, Driver Charged with DWI after Olmsted Road Car Accident
Details

Category: Today's News
Published:

21 August 2019

Written by

Traci Dutton Ludwig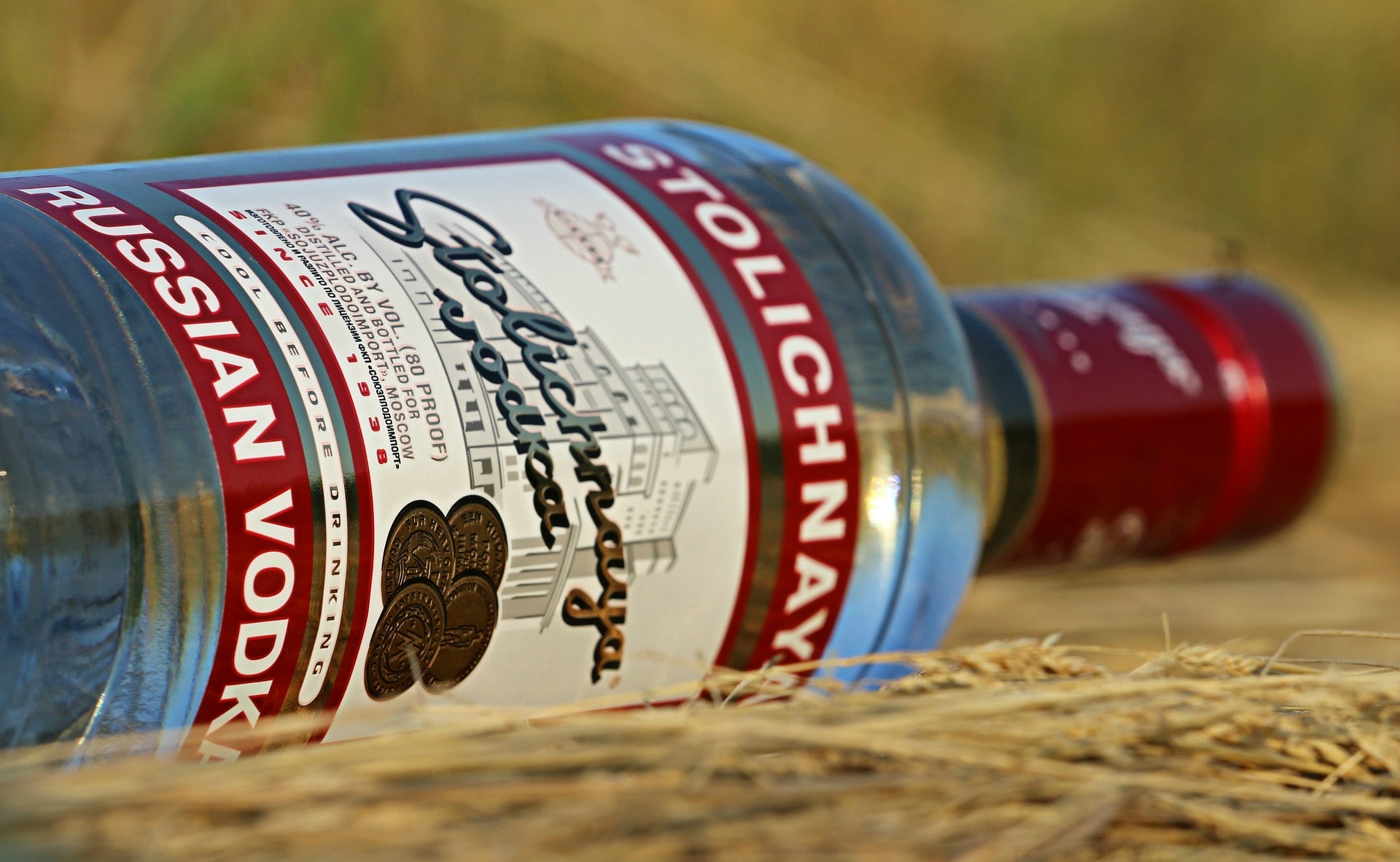 Arrested: On Aug. 14, police picked up a defendant – Carlos H. Alvarez, 39, of Mamaroneck – from Westchester County Jail to execute two bench warrants previously issued out of the Village. Some of the warrants had been issued for bail jumping. He was remanded to jail following arrest processing.
Following notification from Greenburg Police Department, that a defendant in custody was wanted on an active bench warrant issued out of Scarsdale, police arrested Michael V. Olivier, 35, of White Plains. Following arrest processing, Olivier was released on $200 cash bail.
Following a rear-end car accident on Olmsted roads Aug. 18, police arrested Gerald Collins, Jr., 39, of New Rochelle, on charges of driving while intoxicated (first offense), aggravated DWI with a blood alcohol level of .18 or more with no priors and having an open container of alcohol in a motor vehicle on a highway. While interviewing Collins after the accident, police detected an odor of alcohol on his breath and saw multiple open vodka bottles and beer cans in the car. Collins was issued an appearance ticket for Scarsdale Village Justice Court, and police notified Pelham police about the arrest since there was an active bench warrant issued to Collins out of Pelham, for failure to appear on a prior aggravated DWI.
Stolen
On Aug. 12, a package delivered to a Saxon Woods Road house on Aug. 6 was reported to have been stolen. It contained a $399 Roomba vacuum cleaner. It is also possible that the item was accidentally picked up by sanitation workers during recycling pickup on Aug. 7.
A Magnolia Road man reported seeing a man enter his unlocked car and take items, including a garage door opener and an iPhone charger, shortly after midnight Aug. 17. The console was tossed. Similar reports were received by residents in White Plains.
A man from Stamford said his iPhone was stolen in Connecticut, and the track my iPhone feature indicated the phone was in Christie Place Garage at 4 a.m., Aug. 17. Police advised the man to file a formal report with Stamford police for follow-up.
ID theft
A Hampton Road woman reported someone opened fraudulent cell phone accounts in her name Aug. 17.
Assistance
Police helped a Madison Road homeowner open an interior door that slammed shut in the house and accidentally locked Aug. 13.
A woman's purse got stuck in a bench on Spencer Place Aug. 15. Police helped the woman release it without damaging the purse.

Police mediated an argument between a man and his girlfriend in Edgewood until it was resolved by the girlfriend leaving the man's house Aug. 16.
Police notified the highway department about a reported sewer leak in a Circle Road basement Aug. 17.
Bus accident
A bus carrying 11 students and two counselors was involved in an accident on Weaver Street Aug. 14.
Cars and roadways
Police contacted Verizon about fallen wires on Walworth Ave. and assisted a resident in tying up the wire in order not to interfere with traffic Aug. 12.
Police issued a parking summons to the owner of a trailer partially obstructing a driveway on Ridgecrest East Aug. 12.
Police encountered a car with scofflaw status parked in the Christie Place Garage Aug. 13. Before police could impound the car, the driver arrived on scene and said she would rectify the unpaid parking ticket balance that day.
Police issued a summons for an expired inspection sticker on a car parked on Herkimer Road Aug. 13.
A man sleeping in his car on Woodland Place at 6:44 a.m., Aug. 15, told police he had been visiting in children and was taking a nap before driving home.
A woman reported her car rolled into Weaver Street out of her driveway and struck a tree with its mirror Aug. 15. She refrained from having an accident report issued.
Police advised a man walking on Post Road that he must use the sidewalk Aug. 17.
Police asked drivers to move parked cars on Penn Boulevard and Haverford Avenue to make those roadways more passable Aug. 17. They did the same with parked cars on Reynal Crossing Aug. 18.
Police safely escorted a woman off Weaver Street and onto the sidewalk Aug. 18.
Police notified Verizon about a fallen branch on wires on Continental Road Aug. 18.
Patrol moved a fallen branch from Crossway and Weaver Street Aug. 18.
Ten car accidents were reported in the village this week.
Village code
Police issued summonses to landscapers using gas-powered leaf blowers on Church Lane Aug. 12, Weaver Street Aug. 13, Richbell Road Aug. 14 and Drake Road Aug. 15.
Police advised a solicitor on Mamaroneck Road to refrain from further activity until he obtained a proper permit from Village Hall Aug. 14.
Police advised solicitors on Stratton Road and Leatherstocking Lane to refrain from further activity until they obtained proper permits from Village Hall Aug. 15.
Lost and found
On Aug. 17, a man walked into headquarters to advised he lost his NY trailer license plate somewhere in New Jersey.
Firefighters
According to Scarsdale Fire Chief James Seymour, firefighters responded to 34 incidents last week. Seymour shared details of the following incidents below.
On Aug. 13, firefighters stood by for Con Edison at the site of a small gas leak at an old pipe coupling in a Mamaroneck Road house.
Firefighters helped open a Stratton Road house for homeowners who accidentally locked themselves outside, with their children inside the house Aug. 14.
An excavator struck a natural gas line on Olmsted Road Aug. 15. Firefighters called Con Edison to investigate. No leaks were observed.
Firefighters assisted at one car accident on Olmsted Road Aug. 18.
This report covering police and fire department activity from Aug. 12-18 has been compiled from official information.

This police report is sponsored by Scarsdale Security who does more than just security. Contact them about remote video for your home or business. Call 914-722-2200 or visit their website.
Back to School Guide 2019: For Kids and Grown-ups Too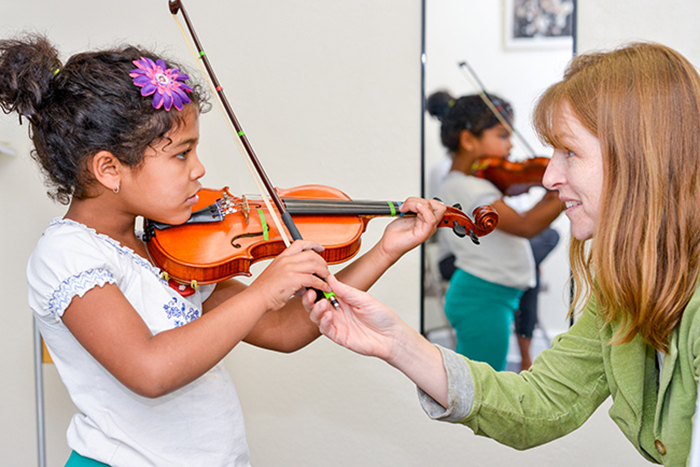 Though the streets of the village are quiet and empty this week, in just a few days families will start returning from vacation, sports practices will begin and Scarsdale will be back in full swing.
Looking ahead to fall and beyond, here is a guide to pre-schools, dance and music classes, prep schools, religious schools, sports programs and college preparatory services for local kids ages two through 18. If you have a toddler, take a look at preschool programs for enrollment for next year. Adults – be sure to peruse the Scarsdale Adult School fall and winter catalogue to take advantage of all they have to offer.
Scarsdale is a wonderful place to raise a family – and there are so many local programs available to enrich your children's lives and yours as well.
Enrichment and After School Programs:
Hoff Barthelson Music School

Registration for fall is open at Hoff-Barthelson, Westchester's premier community music school!
At Hoff-Barthelson, students find a warm, friendly music school dedicated to the highest standards of education, performance, and community service. Students of all ages – 6 months to adult – aptitudes, and levels of interest enjoy a supportive, joyful learning environment; a focus on the whole person; exceptional teaching; and a multifaceted curriculum.
Hoff-Barthelson Music School students in performance. Photo by Steven Schnur.
Once enrolled for music lessons, all students gain complimentary access to a comprehensive program that includes unlimited musicianship classes and ensembles, myriad performance opportunities, master classes with world renowned guest artists, and workshops.
The School celebrates its 75th Anniversary, with a number of new classes and program enhancements including group piano and ukulele classes; songwriting workshops; classes in improvisation, piano history and literature; "Scarsdale Singers," a chorus for adults; classes in the Alexander Technique; Dalcroze Eurhythmics workshops for all ages; and the implementation of online resources published by the Royal Conservatory of Music to support the School's long-established grade-level appropriate learning goals.
The school year begins Monday, September 9th. Families wishing to learn about early childhood classes for children ages 6 months through kindergarten are invited to attend an Open House on Friday, September 6, from 10 to 11:30 am, which features a demo class at 10:30 am. For more information and to register, call 914-723-1169, visit www.hbms.org, or e-mail hb@hbms.org. Hoff Barthelson, 25 School Lane, Scarsdale

JCC of Mid-Westchester
Education at the JCC of Mid-Westchester: Feeding the Minds and Bodies. Pre-school learners all benefit from the full service nursery schools, fitness and sports facilities and professional teaching staff throughout the JCC. A year round indoor pool, fitness programs, arts programs and special needs programs. ALL UNDER ONE ROOF!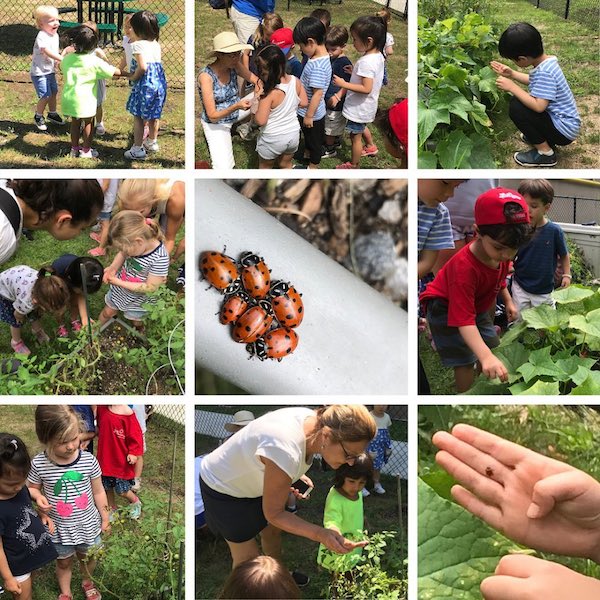 For family conveniences JCCCMW Nursery School offers early drop off late pick up available. Summer Art Center (SAC), a one of a kind program that provides a non-competitive, nurturing and flexible environment for all children with a passion for the Arts, continues throughout the year! Classes are all taught by professional artists and teachers and offers high quality instruction in Fine Arts, Dance, Theatre and Music. This year we welcome back Sandbox theatre as our resident community theatre. The Dance School provides extensive programs for pre-schoolers, teens, and adults. The Academic Center offers everything you need to prepare your kids for college entrance. One of the best things about having more than 250 programs for the whole family is that we can offer discounts to our patrons. JCCMW is open to all -- no membership required. NEW this year is a pre-K Mandarin language program in addition to Spanish immersion class! Register online, or Contact JCCMW for more information on its more than 250 programs offered throughout the year, or to schedule a tour: 914-472-3300, www.jccmw.org.

Scarsdale Ballet Studio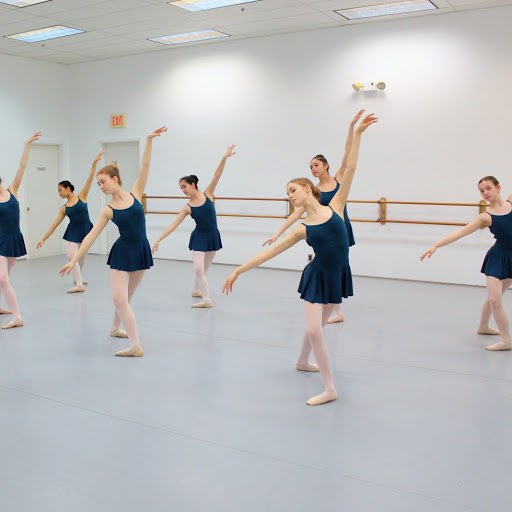 Scarsdale Ballet Studio celebrates 27 years of awesome memories and looks forward creating many more. Artistic Director Diana White, former ballerina of the NYC Ballet, says, "We share our love of ballet with students from pre-school through high school, to college, and beyond. We welcome anyone to try ballet, including children with special needs and older adults. All can enjoy the benefits of formal dance training: physical fitness, confidence, self-expression, mental focus, collaborative skills, and lasting friendships."

"We are known for our authentic curriculum, our encouraging and supportive atmosphere, and for quality performances, including The Nutcracker." Faculty are former professional dancers of international caliber. Guest faculty include SBS alumna, star of American Ballet Theater, Skylar Brandt, and Associate Artistic Director of NYCB, Wendy Whelan. SBS students are regularly accepted to the most prestigious professional and college dance programs. They are high achievers in many professional fields besides dance, and carry their expertise and love of dance throughout life. The studio also offers ballet classes in Japanese. The spacious professional studios are located in the rear of Vernon Hills Shopping Center on Route 22. Visit scarsdaleballetstudio.com (914) 725-8754.

Steffi Nossen School of Dance
Join us at the Steffi Nossen School of Dance Open House, Saturday, September 7th. Sample classes, meet faculty and student ambassadors: plan your dance year, purchase dancewear, enjoy refreshments in our White Plains studios. During Free Week of Dance September 23 – 29 try all level and age appropriate classes. We have a class for you!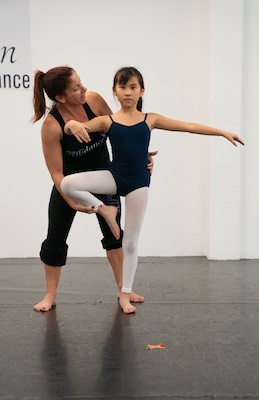 Steffi Nossen Scarsdale student Evelyn Leung with teacher Tami Mele. Credit: Ellen CraneDancers of all abilities have a home here. Through the discipline and joy of dance in a nurturing environment, dancers develop grace and fitness, build confidence and poise, and experience the creative process. We offer classes from Dancing Tots to a Pre-Professional Program for tweens and teens. In Dancing Tots for 1 – 3 year olds and parent/caregiver have a fun-filled opportunity to express themselves through movement while working on balance and coordination. Pre-schoolers choose from Creative Movement, Tap/Ballet, and an energy-filled Boy's Only! Try our Core Programs in Modern, Ballet, Jazz, Tap and Hip-Hop, a Pre-professional technique Program, and Moving Wheels and Heels a unique adaptive classes - there is dance that everyone can enjoy.
Visit our website, www.steffinossen.org or contact us at info@steffinossen.org or (914) 328-1900. Steffi Nossen School of Dance; 216 Central Avenue, White Plains.


The Music Conservatory of Westchester
The Music Conservatory of Westchester in White Plains opens its 90th anniversary year with expanded quality musical opportunities. The nonprofit community music school invites prospective students and their families to go Back to Music this fall to explore music classes for toddlers, children, teens, and adults.
First Notes early childhood classes will jumpstart your child's development with a three-level curriculum: Bravo Babies (3-18 months), Toddler Tunes (1 ½ -2 ½ years), and Preschool Prodigies (3-4 years). Children explore musical sounds and rhythms, and learn songs from around the world in interactive classes with their parent or caregiver.
If you're looking for an ideal first instrument for your child, the guitar is a perfect choice. At the Conservatory, beginner guitar classes (ages 4 and up) foster children's creativity and collaborative spirit, preparing them to specialize in their favorite style of music - classical, jazz, or rock - when they reach middle school.
This fall, the Conservatory will launch MCW Prep – a unique and exciting college preparatory program for advanced high school musicians. Students will have the rare opportunity to train intensively with master musicians of the New York Philharmonic, Metropolitan Opera, Chamber Music Society of Lincoln Center, and Broadway. To schedule an audition, contact Dr. Douglas Bish, Dean of Students and Faculty: doug@musiced.org.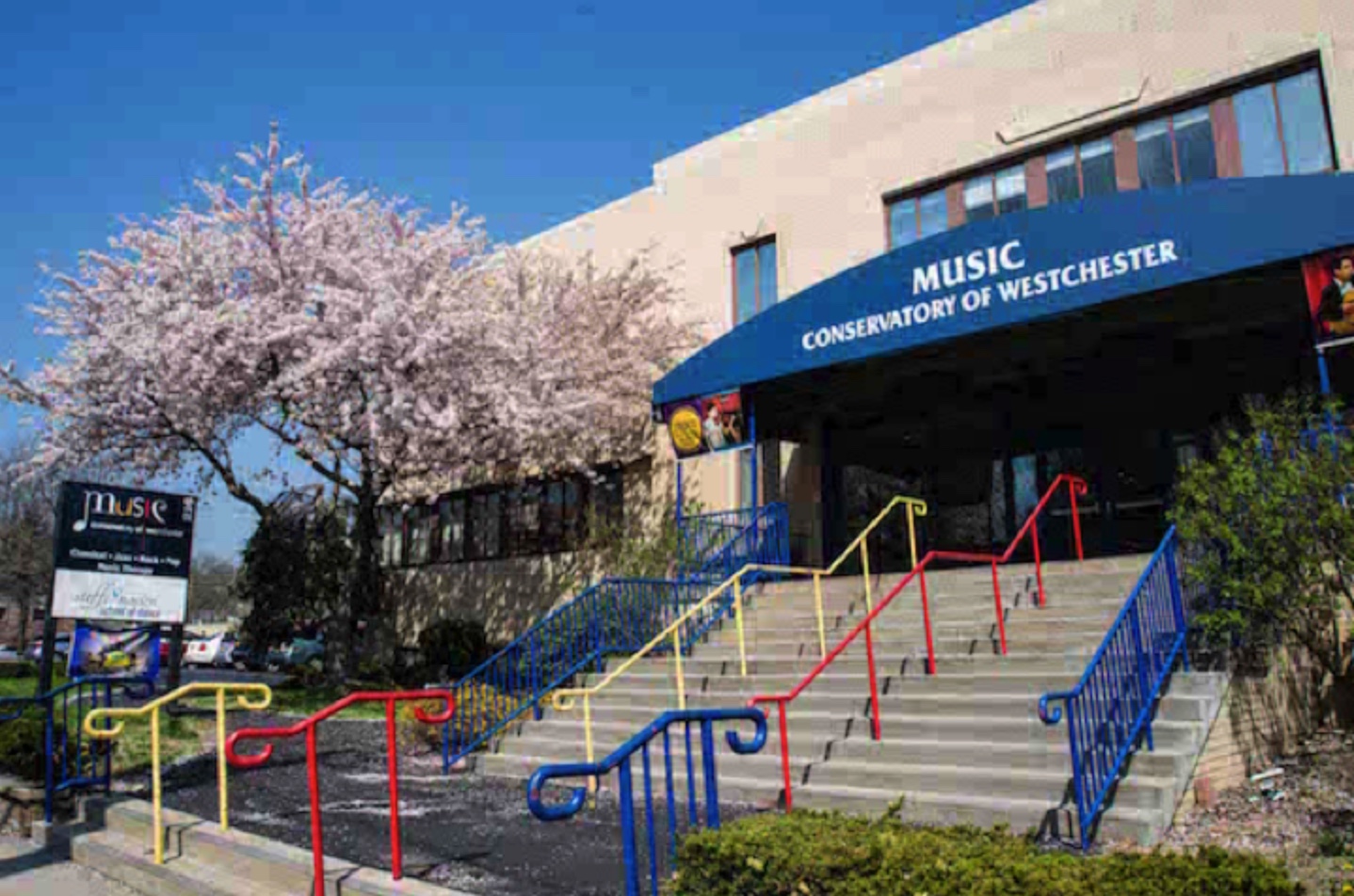 The Conservatory has also developed unique programming just for adults. In addition to private lessons, the school's group piano and guitar classes, women's vocal ensemble, and chamber ensembles create a fun, social atmosphere for adult music students.
Attend Open Houses and register for classes online today! Music Conservatory of Westchester, 216 Central Avenue, White Plains, NY 10606. Call 914-761-3900 or visit www.musicconservatory.org.
College Prep
Deborah Skolnik, Ivy Edge College Essay Editing
Let me help transform your child's college essay into sparkling, standout prose! Locally famous for my popular Gentle Scarsdale Satire poems, I'm also an award-winning editor and writer with more than 30 years of experience at many of America's leading magazines and newspapers. For years, I've helped local and overseas students refine their essays into attention-grabbing works with a distinctive voice, crafted to stand out in a sea of applications. My own essays have appeared in iconic publications including The New York Times and Reader's Digest. Doesn't your child deserve the best chance at being admitted to the college of his or her choice? Please contact me at deborah_skolnik@hotmail.com or 917-301-6562. Mention this ad for a special discount!
SLB Education Consultants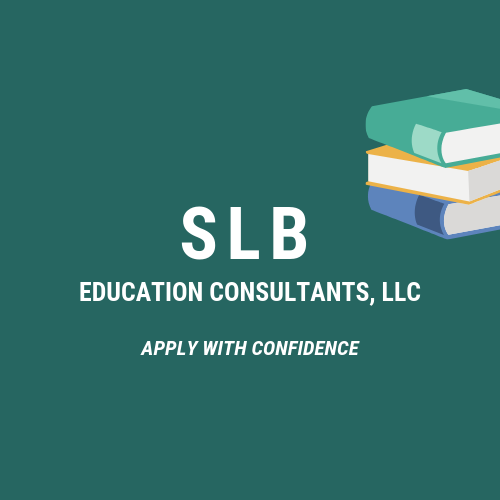 SLB Education Consultants provides independent college advising services right here in Scarsdale. With 15 years of experience, the team at SLB offers its extensive expertise to guide families during this critical, exciting and often overwhelming time. SLB counsels students on all aspects of the application process, including academic and extracurricular planning, standardized test strategizing, individualized college list guidance and preparation for interviews. In addition, SLB works one-on-one with students as they complete the Common Application personal statement, as well as all supplemental writing. For more information, contact Jake Beckman at 914-713-3462 or jake@slbteam.com. You can also visit the SLB website at www.slbeducationconsultants.com.

Soundview Prepartory School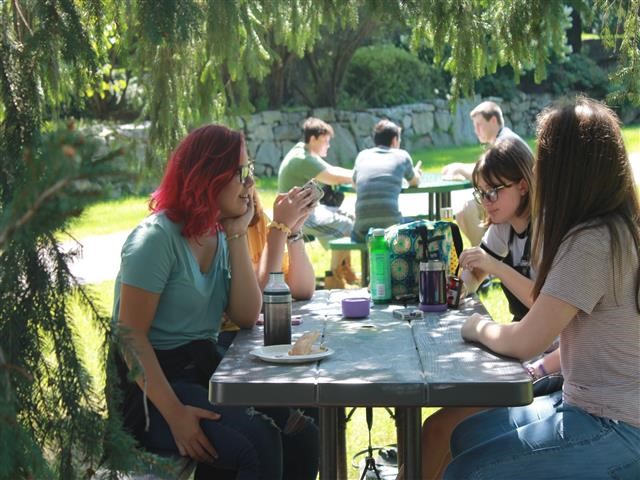 For more than 30 years, Soundview Preparatory School's purpose has been to provide a college-preparatory education in a supportive and non-competitive environment that requires rigorous application to academics, instills respect for ethical values, and fosters self-confidence by helping each student feel recognized and valued. Soundview, an independent, coed day school for grades 6 – 12 is located on a 13 acre campus in picturesque Yorktown Heights, New York. In addition to a stellar academic program, Soundview offers a unique and outstanding Music, Art and Art Design program in their state-of-the-art Music Conservatory and Top Tier Design Studio. Soundview Preparatory school remains committed to the belief that students thrive in small classes and investing intensely in each individual student while holding them to a high standard in both academic pursuits and personal conduct. Soundview Preparatory maintains a 100% college acceptance rate and operates under a rolling admission policy. Students are accepted throughout the year based on: an interview with the Director of Admissions, prior academic record, student visit, recommendations, and a writing sample. Soundview Prep serves students from Westchester, Putnam and Rockland Counties in New York State and from Fairfield County in Connecticut, as well as from New York City. Approximately 30% of students receive some form of tuition discount.
Contact Karen S. Teich, Director of Admissions at 914-962-2789 ext. 107 or visit their website. Soundview Prep, 370 Underhill Avenue, Yorktown Heights, NY 10598
Religious Schools
Bet Am Shalom
"Torah La'am" is our engaging, progressive and creative K-12 Jewish Education Program. We bring Jewish learning to life in inspiring,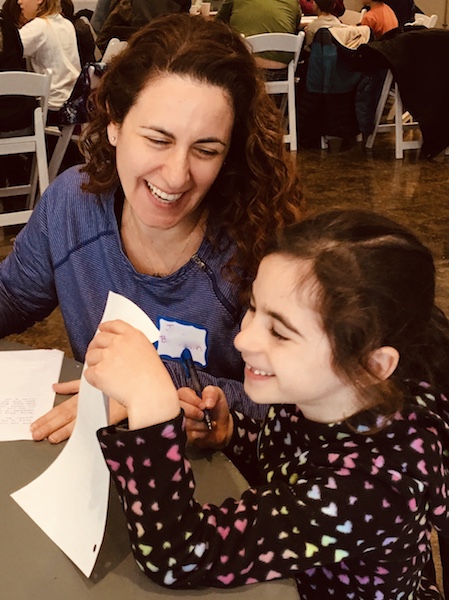 joyful ways for the whole family through art, music, intergenerational social action projects, family programs, and parenting workshops. Our children bake challah and desserts for our communal Shabbat dinners and, in grades 4-6, read Torah and lead prayers on Shabbat. We focus on building communities in which students live Jewish values by listening and valuing a variety of perspectives and helping each other grow. We provide teens with many leadership roles in our community, and a Monday night program where they are challenged to think deeply about their Jewish identity and learn from each other. To learn more or to schedule a visit, contact: Abby Reiken, Education Director, eddirector@betamshalom.org, 914-946-8851.
Scarsdale Synagogue Religious and Chai School for Pre-K through Grade 12
Welcome to Scarsdale Synagogue's Religious School and Chai School! Our mission is to care for and nurture our students and their families, and to cultivate a culture of growth, friendship, and Jewish community. Just the right size for your family, we offer a robust program even as we know your child's particular passions and needs.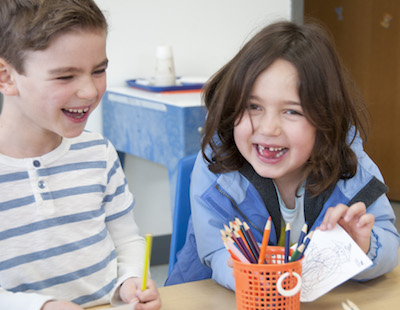 Our programs are vibrant and innovative thereby engaging your children in a meaningful way. Classes are small and individualized programs are available for students with special needs. Both teachers and students are encouraged to think outside of the box; every avenue to deeper, more exciting and fun Jewish learning is explored with joy and zeal. Our school meets on Sunday mornings (K - 6; Pre-K meets monthly) and Wednesday afternoons (Grades 4-6). And our fun and engaging Chai School (Grades 7-12) meets on Wednesday evenings. Each grade enjoys its own curricular focus as they learn about Jewish traditions and cultures, past and present. Children choose engaging electives that teach Hebrew vocabulary through sports, cooking, yoga, art and more.
For more information, please contact Rabbi Glickman at rabbiglickman@sstte.org or call 914-725-5175 x 121 or visit our website. Scarsdale Synagogue is a reform Jewish community located at 2 Ogden Road, Scarsdale, NY 10583.
Sports
Maroon and White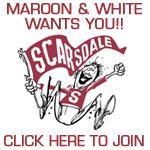 Maroon and White is the Scarsdale parent organization supporting interscholastic athletics, physical education, and health at the high school. All Scarsdale families are welcome as members and can join through our website, www.maroonandwhite.org. We regularly raise funds through membership, from the sale of Raider merchandise and spiritwear, and from family and business ads in the M&W SHS Sports Journal. We are presently accepting ads through our website or by emailing the Journal Committee at sportsjournal@maroonandwhite.org. Ads placed by October 15, 2019 will appear in all three printings of the Journal (i.e., Fall, Winter, and Spring). Please come out and support our fall athletes. Click here to see the schedule of games and matches.
Scarsdale Youth Lacrosse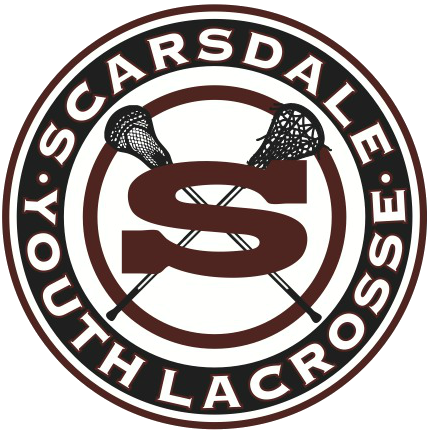 FALL REGISTRATION NOW OPEN!
Once again, Scarsdale Youth Lacrosse (SYLA) will be offering Fall Lacrosse Programs in 2019. The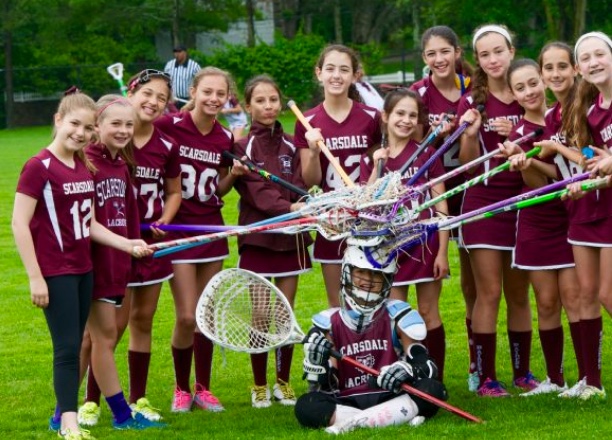 program will focus on improving skills, game IQ development, playing games against other town teams, and having fun playing lax in the beautiful fall season. These programs are offered for Boys & Girls K-8, all levels of players from beginner to advanced.
SYLA is dedicated to promoting lacrosse at the youth level for families residing in the village of Scarsdale, NY. We strive to develop strong fundamental skills and teamwork while adhering to the standards of sportsmanship, respect for all participants and a sense of fair play. Visit their website for more information and registration.
Scarsdale Youth Soccer Club



The Scarsdale Youth Soccer Club ("SYSC") is a non-profit organization administered by Scarsdale parents. SYSC in conjunction with our professional coaching partner, Stay-in-Town Soccer, organizes and coaches boys' and girls' soccer teams to play in travel soccer leagues and tournaments in the Westchester and NYC area. SYSC fields travel soccer teams from U8 - U14. In general, the club fields around 40 teams each year between girls' and boys' teams. These teams are registered in the Westchester Youth Soccer League ("WYSL"). The WYSL is a league that is part of both the US Club Soccer and the United States Youth Soccer Association ("USYSA"). More information about SYSC can be found at www.scarsdalesoccer.net.
Adult Learning

Scarsdale Adult School
Scarsdale Adult School is an award-winning, continuing education program that provides enriching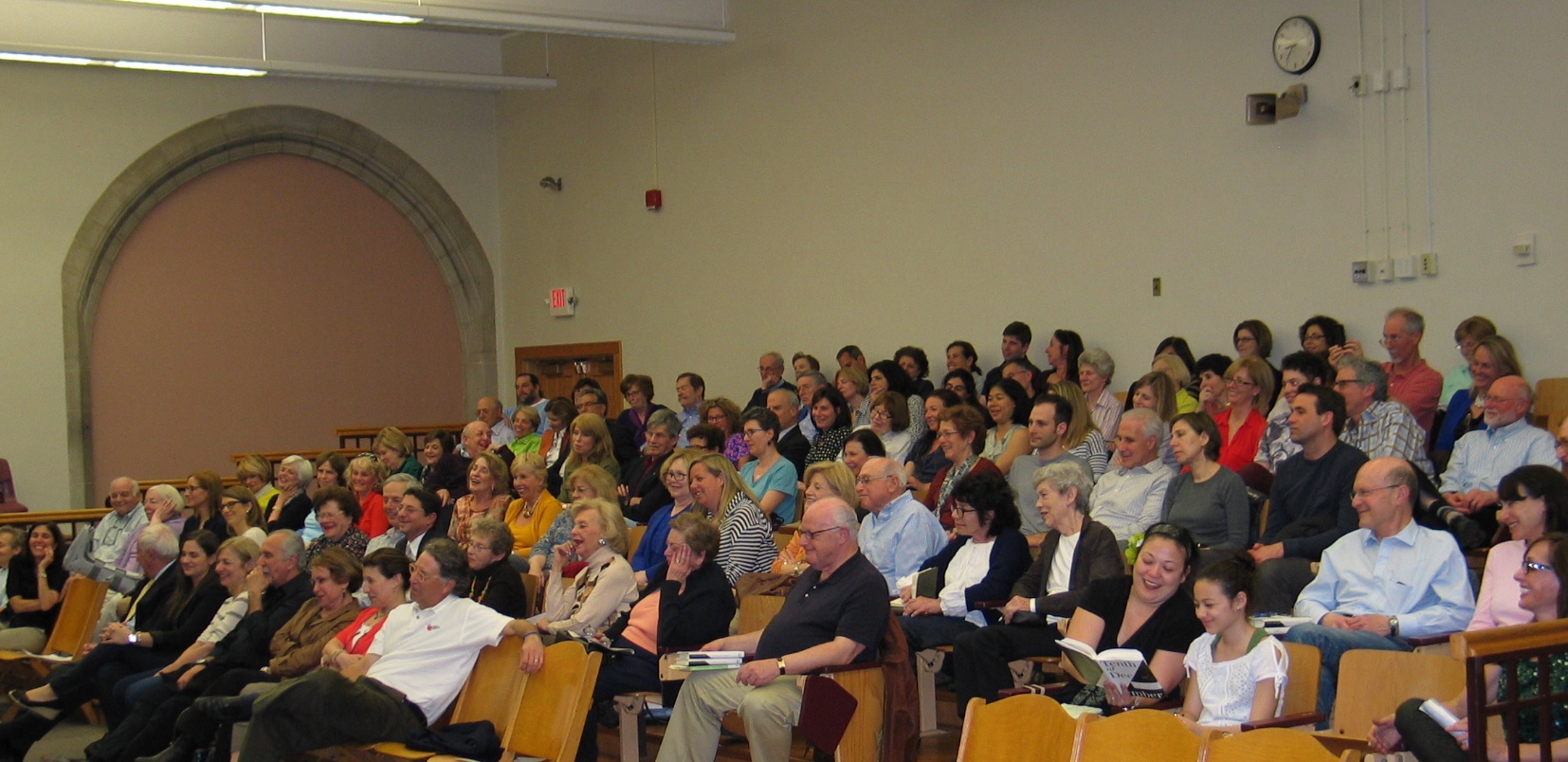 curriculum for lifelong learners. Established in 1938, SAS is an independent, not-for-profit organization charted by the New York State Board of Regents. Nourishing the mind, body, and soul, SAS boasts a wide array of courses in history, culture, current events, art appreciation and literature as well as writing, walking tours, photography, personal finance, arts and crafts, fitness, card and board games, food and beverage, hobbies and edutainment, health/wellness and self-improvement classes. Class locations, days, and times vary by course, but all are housed venues in or convenient to Scarsdale. Classes are open to all, regardless of residency, and courses fill on a first-come/first-served basis. View course offerings at ScarsdaleAdultSchool.org and call 914-723-2325.
Preschools
Congregation Kol Ami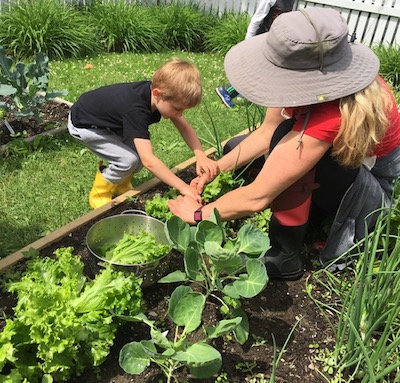 The Early Childhood Program at Congregation Kol Ami is dedicated to providing a comprehensive and developmentally appropriate curriculum teaching and modeling Jewish values. We believe that children learn best through experiential play and provide for these rich experiences within warm, accepting, and nurturing surroundings. All of our Head Teachers have Masters Degrees in Early Childhood or N-6 or related educational fields. We offer a wide range of programs for children (from 1 to 5 years old) and their families. Our A Step Ahead! program for Fall 5 year olds provides full day Pre-K learning. For more information, contact: Nan Blank, ECP Director at nanblank@nykolami.org or call her 914-949-4717 x107.
Mazel Tots


Mazel Tots® at Scarsdale Synagogue provides a warm and stimulating environment, which encourages children's curiosity and helps them to grow socially, emotionally, physically and intellectually. Our warm and nurturing staff will guide the children through a curriculum filled with a variety of child-centered and developmentally appropriate activities that are safe, fun and friendly. The children's spiritual growth will be enriched by the study of Jewish holidays, traditions and family values. We also offer a group of special activities such as sports and games, music, creative movement, sign language, nature, yoga, karate, science, art atelier, dance and more! We have two beautiful playgrounds and gardens, plus a fully equipped indoor play space featuring ride-on toys, gym equipment, giant blocks and stepping stones just to name a few! Our Early Childhood Program serves children from 18 months through those Kindergarten-bound! We also have afternoon Enrichment Programs which extends the fun and the length of the day! For more information please contact Jody Glassman, Early Childhood Program Director at 914-723-3001 or mazeltots@sstte.org. You can also visit our website. Scarsdale Synagogue is located at 2 Ogden Road, Scarsdale, NY 10583. 914.725.5175.
Early Childhood Center at Westchester Reform Temple



At WRT's Early Childhood Center (ECC), we strive to create an environment that fosters social, emotional, physical and cognitive growth as well as creativity, and confidence. Our warm, nurturing teachers provide children with the tools they need to communicate with each other and with the world around them. Children learn and practice Jewish values and become confident members of our Jewish community. Our families are partners in the work that we do and are invited to participate in the learning process. We emphasize STEAM concepts through hands-on science, technology, engineering, art, and math investigation which encourage young learners to achieve developmental goals. Through inquiry and play-based instruction, we provide students with an opportunity to learn language arts, math and handwriting readiness skills that prepare them for Kindergarten and beyond. We facilitate learning through small groups and foster relationships between our children and their teachers, specialists and our clergy. Lunch and afternoon/ enrichment classes are available for older children. For Toddlers between the ages of one and two we offer Mommy and Me Temple Tots classes, facilitated by our school Social Worker and ECC staff as well as a Toddler Time class facilitated by experienced ECC teachers. Any loved one is welcome to attend this class with their child. Both classes are wonderful opportunities for making friends for adults as well as children.
End of the year Mini Session and Summer Play Place camp offered.

Registration for the 2020-2021 school year begins in November. Currently a few spaces are available in our threes classes as well as the Toddler Time class for the coming school year. For information, and to schedule a visit to our pre-school, please contact ECC Director Sue.tolchin@wrtemple.org or call us at 914 723-5493.
Who Wins? Who Should Win?
Details

Category: On Our Minds
Published:

12 August 2019

Written by

Joanne Wallenstein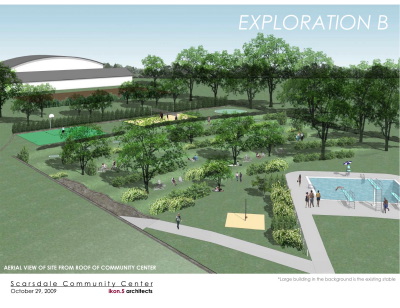 This is the opinion of site founder Joanne Wallenstein:
As a longtime resident and chronicler of the community I've seen many proposals for new facilities live and die.
Once upon a time, ice hockey enthusiasts set their sites on a skating rink next to the library but were dismissed by Fox Meadow residents who did not want an ice rink in a residential neighborhood. A few years later, in 2009, swimmers developed plans for an elaborate $25 million underground indoor pool and community center on the site of the outdoor pool. Neither of these passed muster, and in fact, some are still awaiting refunds for the fees they paid to join this never-built indoor pool.
After years of debate the community decided to commit $9.9 million of public funds in a public-private partnership for an extensive renovation and expansion of the library, but also shelved plans to build a new elementary school at Greenacres. Neighbors who bordered the Greenacres field launched a vocal and effective campaign to "Save the Field," trumping others' wish for a state of the art facility and silencing parents concerns about keeping children inside the antiquated school during the 2-year construction project.
Most recently, a proposal to build a dog park at the underutilized Weinberg Nature Center was squashed when a few neighbors raised the specter of increased traffic on Mamaroneck Road and the sound of barking hounds.
Why am I bringing this up?
Because we currently have two more proposals before us: one to install field lights on 80 -foot poles and a sound system at the high school…. and another for a large residential and commercial development project at the site of the Freightway Garage on the West side of the Metro North tracks.
Considering Scarsdale's history, will these see the light of day? Will the fears of the few override the benefits to many?
I have no dog in either of these fights but it seems to me that decisions on most of the land use development proposals come down to NIMBY. If those who live closest to the proposed site, or would be most affected by the change are able to marshal support and run a successful campaign they can often kill a proposal that would improve the lives of other residents.
If however, the NIMBY forces fail to organize or are afraid to speak up, they'll find that proponents for change will win out.
There are times when the overall benefit to the community should override parochial concerns. It's unfortunate that many good ideas are turned down as a result of a few loud voices in the room.
And that's where good governance comes in. The job of our school and village boards is to balance the needs of the individual vs. the community and strike the right compromise to benefit the most people.
Whatever the issue before them, let's hope our leaders do their due diligence, listen carefully and do not permit a few outspoken people to dominate the conversation. Our chosen leaders have the interests of the community at large in their hands and it's a big responsibility.
Chill Bucket Presents Reading of The Bridge in Scarsdale at St. James the Less
Details

Category: Shout it Out
Published:

21 August 2019

Written by

Joanne Wallenstein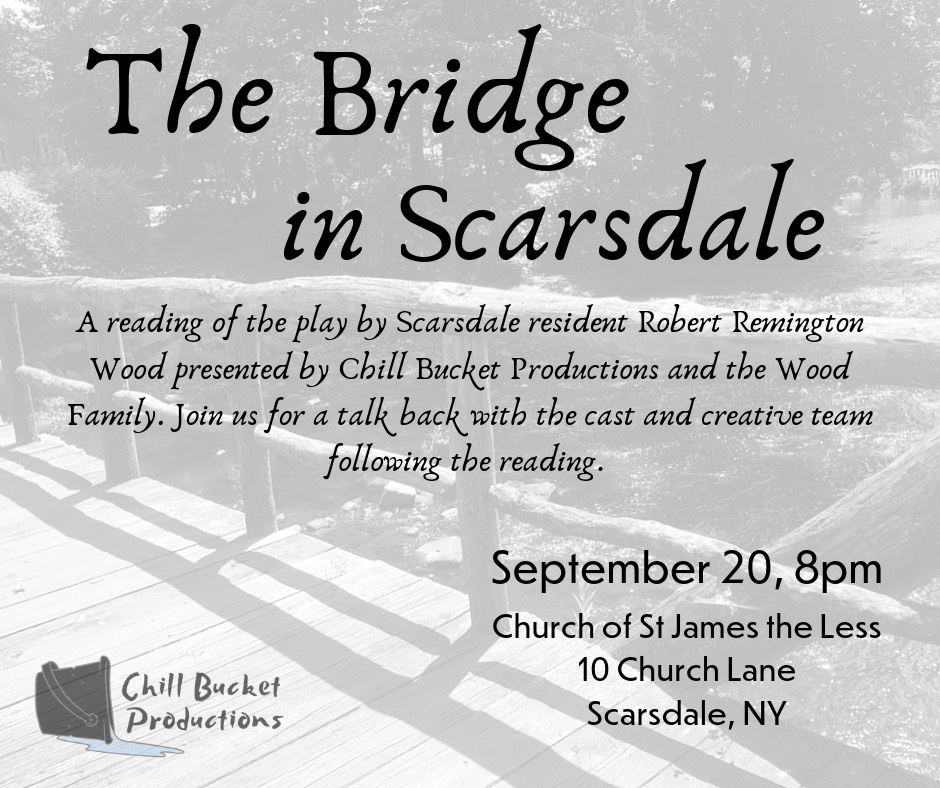 Chill Bucket Productions will present a staged reading of Robert Remington Wood's The Bridge in Scarsdale, an unpublished play, which was produced Off-Broadway in 2002 to high praise from the New York Times. The reading will take place on September 20, 2019 at 8 pm. The 100-seat chapel venue, nestled amidst the 1851 stone church, will allow the audience an intimate setting to experience this rarely-performed gem.
Lawrence Van Gelder of The New York Times: "Practicality and poetry wrestle for possession of a soul in the eternal triangle formed by a father, mother and son that is at the heart of The Bridge in Scarsdale..."
As the play opens, Phil is meeting his father, Henry, for lunch. What swiftly becomes clear as the martinis, wine and fish are ordered is that although Henry's professional life has been devoted to building bridges, his personal life is not as well engineered as his bridges. Phil is hoping to persuade his father to join him on one of his regular visits to see Regina, the wife whom Henry has never divorced. Currently, she resides in the hospital where she is being treated for mental illness. The subsequent visit rekindles feelings, reveals secrets and brings past betrayals to the forefront of the action for a family who has spent a lifetime in conflict.
The Wood family is thrilled that Chill Bucket has chosen to feature The Bridge in Scarsdale in their 2019 season and will be involved in the process of bringing it to the stage. Directed by Dakota Martin (Yonkers resident & office manager at Church of St. James the Less, Scarsdale), the cast includes actors from Northern & Southern Westchester and the Bronx.
The cast and creative team will be participating in a talk back after the reading. Audience members are invited to join us for coffee and refreshments.
Reservations and donations can be made at chillbucketproductions.com. Any and all donations are welcome and deeply appreciated. Seating and parking is limited.
About Chill Bucket: Chill Bucket is a new theatrical group based in Westchester County and this event is serving as a fundraiser for the group. Producers, Dakota Martin and Jeff Rocco are looking forward to the remainder of our year of fundraising before debuting their first mainstage production in early 2020.
Health and Wellness: Should You Get the Shingles the Vaccine?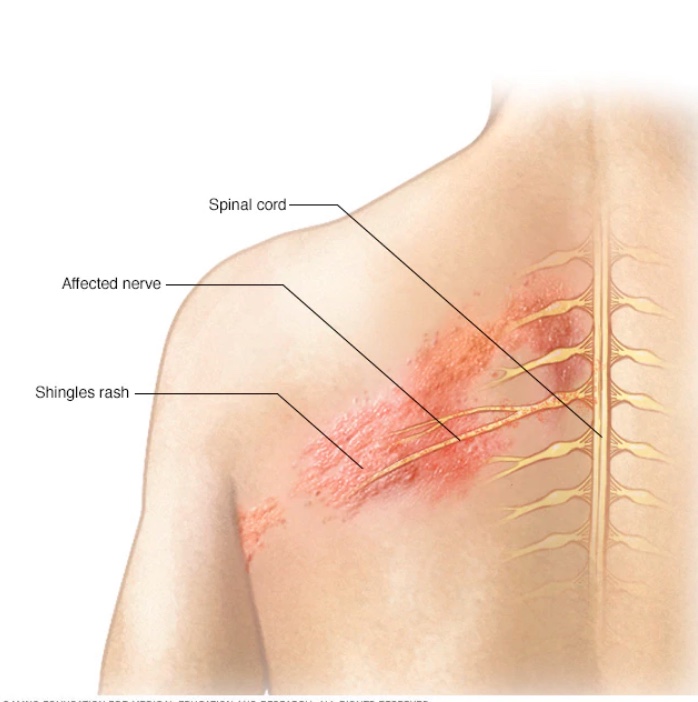 Anyone who has lived through an episode of shingles has a story and the stories are all similar. Victims of the nasty virus bemoan the extended length of the illness (a few weeks to a couple of months), the extreme and unrelenting pain experienced and the shock of the diagnosis. Should you get the vaccine and spare yourself the pain?
"The worst pain of my life was from shingles. The second worst was after having three C-sections." This is how one young mom described her experience with shingles. Her case never progressed to blisters because she quickly began taking an anti-viral medication thanks to a rapid diagnosis, but she still experienced the excruciating burning pain that people often associate with shingles. She was in her mid-30s.
Andy, a corporate lawyer who lives in the Heathcote area, was initially diagnosed with an eye and sinus infection and given a course of antibiotics. A couple of nights later, the pain in his face got so bad that his wife had to call a doctor at midnight and beg for pain medication. He mentioned to the on-call doctor that he had a strange blister on his nose as well; that doctor immediately and correctly diagnosed Andy with shingles. The pain, swelling and blistering got worse as he began anti-virals, then slowly got better over a month. An infection persisted in his eye, however, and he could barely see at one point. He was scared he would lose his eyesight. It was almost impossible to work. As the eye infection began to clear with the help of a corneal specialist, the itching phase started. "Mentally, this proved to be the most devastating part of the whole experience," Andy said. "The itching was out of control, I could not stop it, it affected every aspect of my existence. I walked around at home and at work with ice packs on my head to try to numb things…when the itching flared up, I did what I could to exist but really I couldn't do anything else," he added. Although Andy has mostly recovered, he does still have episodes of intense itching in his scalp and around his eye. Andy was in his late 40s at the time.
Joyce had her daughter in July of 2015, moved to Scarsdale in August, went back to work in October and hosted eight additional people for Thanksgiving. "I think it was stress that activated the shingles," she said. "I had to fly to a conference the Monday after Thanksgiving… and I went with a rash on my forehead thinking it was contact dermatitis. When I got back from my conference," she continued, "I remember being in a lot of pain…I went to [an urgent care] and the … doctor there took one look at me and said it was shingles." She was put on anti-virals and saw an eye doctor to make sure she had no eye complications. "It cleared up after 4-5 weeks, but I have some scarring on my forehead from the blisters." Joyce was 35 at the time.
Sarah's shingles began with a tingling sensation under her rib cage, deep under the skin. She felt like she had been punched but couldn't see any signs of injury. The pain got worse and she developed small bumps that resembled bug bites at first, but quickly grew into a very painful rash. She saw diagnosed around day 4 and was given anti-virals but doesn't think it helped much. It took 6-8 weeks for the pain to go away. "At times, I could barely move off the couch and it was very difficult to sleep," she said. "I could barely wear a bra. I had a bad scar on my mid-section that took a very long time to heal." She approached her doctor about getting the vaccine after her shingles subsided but was told there was a vaccine shortage and couldn't get it, even if paying cash and even though she is a Type II diabetic (and higher risk) until she is 50. "…every little twitch I feel in my body makes me paranoid that I have shingles again. I went to the doctor last week insisting I be seen urgently because I thought I had shingles again, but it turned out to be just a series of bug bites," she said. "I felt a little silly but I just couldn't imagine going through the disease process again." Sarah was 37 when she had shingles.
Many others shared stories like this and all emphasized the importance of being diagnosed properly and in a timely manner. According to CDC (Centers for Disease Control and Prevention), the incidence of shingles is increasing. Research is ongoing to determine why this upward trend is continuing.
How is shingles diagnosed and what is it like?
Shingles can present in a multitude of ways. It often presents as a painful "burning" rash on one side of the face or body, most commonly the mid-section. Some people never develop a rash and some people develop a rash but have little pain associated with it, others develop blisters that are extremely painful; some blisters are not painful at all. The blisters scab over in a week to 10 days. "The …thing I didn't know, but I do now, is that having pain on just one side of the face [or body] is…a telltale sign of shingles," said Andy. Other common symptoms are fever, headache, chills and upset stomach. Most people recover fully within 2-4 weeks. Diagnosis can be tricky as shingles can mimic other infections and it does not present the same way in every patient. "The other thing I learned from my experience," added Andy, "is that every day that passes can significantly increase the severity of the infection." Joyce, like many people, incorrectly thought that shingles mainly affects older people. Several people who responded to me said that their shingles was so bad and lasted so long that they felt depressed during the illness.
Can shingles be treated?
An anti-viral drug can be used after diagnosis to reduce the length and the severity of the illness. Correct diagnosis of shingles early on is important for the treatment to work. For Andy, the delay in his diagnosis (about two weeks) likely increased the severity of his case of shingles. For the young mom of 3, early diagnosis and treatment likely prevented her from having a more severe case of shingles. Treatment for the itching includes typical anti-itch creams and medications. Oatmeal baths can help soothe the skin as well.
Are there any long-term effects from shingles?
Long term effects from shingles can occur. Post-Herpetic Neuralgia (PHN) is severe pain at the sites of the shingles rashes that last for months or even years. It occurs in 10-18% of people and the pain from it can be completely debilitating.
Other potential long-term problems include vision loss if shingles occurs near the eye, nerve damage causing facial paralysis or hearing and balance problems, and skin infections as a result of the blisters and itching. Although Andy's eyesight has completely returned, he has small scars inside his eye that occasionally make his vision a bit cloudy. "I continue to get some itching in my scalp and more frequently around my eye, but these are just momentary events that don't impact my life in any way," he said. Andy also has some dead spots (no feeling) on his nose from the more severe blisters.

Is shingles contagious?
Shingles is caused by the reactivation of the virus that causes chickenpox. It can affect anyone who has had chickenpox or has not been vaccinated against it. After a person has had the chickenpox, the virus lies inactive in nerve tissues near your spinal cord and brain. If the immune system is weakened, the virus may start to multiply along the affected nerve pathway eventually reaching the skin. Therefore, although shingles itself is not contagious, a person with shingles can infect someone with the chickenpox virus (during the blister phase) if they have not been previously exposed or vaccinated. It is recommended that people with shingles remain isolated from babies, the elderly and people who are immunocompromised. Andy said that people would often ask him if his shingles was contagious. "I would have to explain to them that you can't catch shingles from another person, it's always a reactivation of virus already in your body. Many people don't understand how a person gets shingles."

Can shingles be prevented?
A shingles vaccine (called Shingrix) is available and recommended by CDC (Centers for Disease Control and Prevention) for healthy adults ages 50 and up. The vaccine is administered in two doses, 2-6 months apart. It is more than 90% effective at preventing shingles and provides protection longer than the previous approved vaccine called Zostavax. Your doctor's office should carry the vaccine and most pharmacies will provide it as well. A person can get shingles more than once. It is important to note that people under 50 can and do get shingles, but the risk of serious side effects from shingles is less.
Does the vaccine have side effects?
Most side effects are limited to redness and soreness at the injection site like any other vaccine. Some people felt tired, had muscle pain, a headache, shivering, fever, stomach pain, or nausea. In fact, Andy had fever, chills and nausea from the vaccine, but it cleared up overnight. About 1 out of 6 people who got Shingrix experienced side effects that prevented them from doing regular activities. Lisa from Heathcote had a small reaction to the booster from Shingrix (low fever and sore arm) but she argues that it's completely worth getting the vaccine. "My husband had no side effects," she said. "My mom got the original vaccine but unfortunately got shingles while she was undergoing radiation treatment for cancer right before she had planned to get the updated vaccine. She ended up in the hospital on IV drips of morphine and anti-virals…she was in a lot of pain."
The response I got on the Scarsdale Moms Facebook from a post asking for people to share their experiences with shingles and/or the vaccine was overwhelming and thank you to all who replied. I couldn't share all of your stories, but please feel free to share in the comments. Shingles can be severe and it is does not only affect the elderly. In fact, of the 15 responses I received from people who got shingles, only one person was over the age of 50. The vaccine cannot cause shingles. Shingles itself is not contagious but can cause chicken pox in an unvaccinated person or in someone who never had chicken pox. Everyone who responded with a shingles experience stressed how important it is to recognize (or have a doctor recognize) the signs and symptoms early so treatment can begin before the pain or disease severity increases. Talk to your doctor to learn more about vaccination.
Severe Storms Knock Out Power to 1,200 Homes and Close Post Road
Details

Category: Around Town
Published:

20 August 2019

Written by

Joanne Wallenstein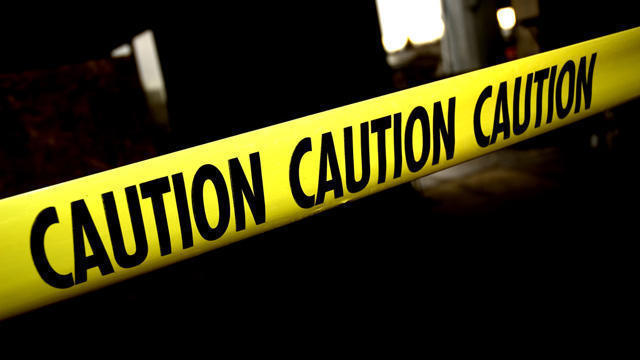 Severe storms late Monday afternoon August 19 knocked out power to almost one fifth of Scarsdale homes. Deputy Village Manager Robert Cole said that strong winds downed power lines and trees and left 1,200 households without power.
Here is his report:

"At the peak of yesterday's storm event, an estimated 1,200 Scarsdale homes were without power. The outages were in connection with downed trees and wires caused by wind. The Department of Public Works responded to a variety of issues up until about 9:00 pm last night, at which a majority of homes had power restored, with the balance restored during the overnight hours.
For a period of time last night, Post Road was closed near Wayside Lane, and there were other lesser street closures, as well. Finally, staff are aware of one private tree that damaged a neighboring home."
If you have photos of storm damage, please email them to scarsdalecomments@gmail.com to share them with our readers.