Scarsdale Students Selected to Perform at Lincoln Center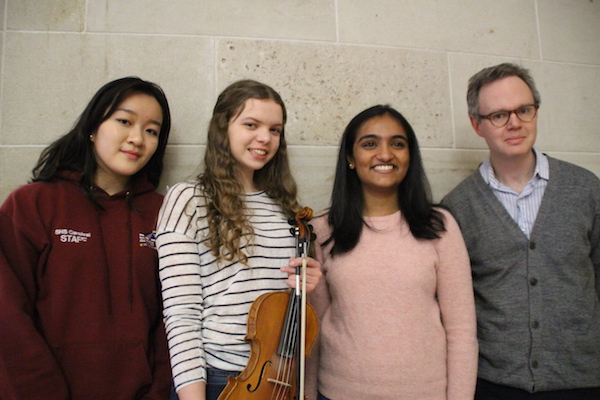 The Lincoln Center Chamber Music Society's Young Artist program is one of the most competitive programs in the area. Schools throughout the Tri- State compete to be selected and this year Scarsdale is the only school from Westchester County tthat will participate. Other schools that have groups attending this year include: LaGuardia, Special Music High School, Stuyvesant, Great Neck, Hunter, Tenafly, and the Dalton School.
The groups that are selected receive two coaching sessions with members of the Chamber Music Society and then perform a concert in Alice Tully Hall on April 27th.
The district is very proud to have two groups performing. The first is a duo for Soprano and Violin. Nivi Ravi, Soprano and Laura Clapp, Violin with perform - Four Songs for Voice and Violin by Holst. The Second group - also with Laura playing the violin is a Piano Trio with Annling Wang, piano, Laura Clapp Violin and Melinda Orengo, Cello. They will be performing Smetana's Piano Trio op 15.