Scarsdalians Steal the Show at the 2018 Emmy Awards
Details

Written by

Joanne Wallenstein

Category: The Goods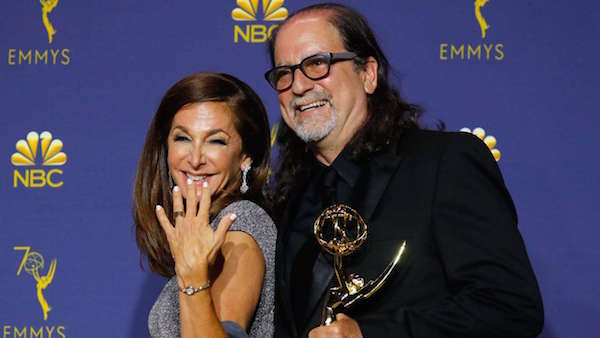 Phones all over Scarsdale lit up at 9:33 pm on Monday night 9-17, when a former resident became the surprise star of the Emmy Awards show.
Jan Svendsen, formerly of Greenacres, got a most unusual prize on stage and became an immediate international sensation. When her boyfriend Glenn Weiss came to the stage to accept his 11th Emmy-- this time for directing the 2018 Oscars-- he started out with the usual remarks, telling his daughters how much he loved them and lamenting the loss of his mother just two weeks ago. But suddenly his comments turned to Svendsen, who he called his "sunshine." The cameras zoomed in on Svendsen, who was sitting in the audience in a sparkling silver gown. He said, "You wonder why I don't like to call you my girlfriend? Because I want to call you my wife."
Signaling to the director that he was going to need extra time, he pulled his mother's wedding ring out of his pocket. Svendsen was summoned to the stage and he got down on one knee to propose in front of some of the most renowned people in Hollywood and an audience that spanned the U.S. and the world.
It was a stunning moment – and a big shock to all of the actors and actresses in the room -- many who dissolved into tears.
What if Weiss had not won the Emmy? Was there a Plan B for the proposal? That we'll never know.
Watch the proposal here and congrats to Jan and Glenn!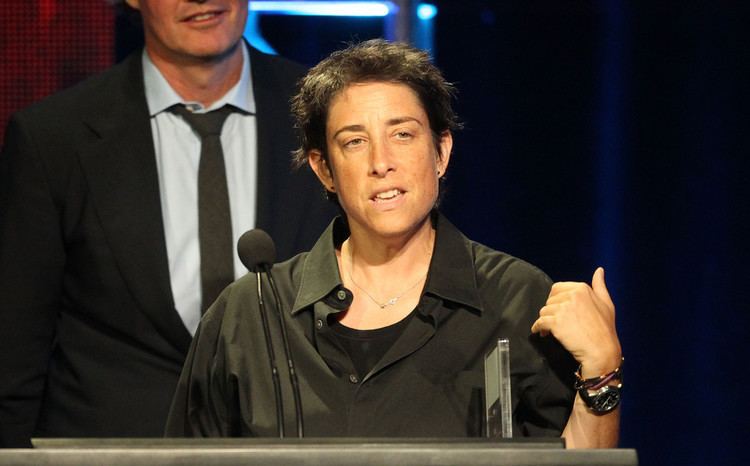 Svendsen was not the only person with Scarsdale roots on the show. Carolyn Strauss, another Greenacres native, is the Executive Producer of the HBO show Game of Thrones and took home her third Emmy on Monday night.
Add a comment
Back to School Guide Fall 2018: Programs, Activities, Classes and More
Details

Written by

Joanne Wallenstein

Category: The Goods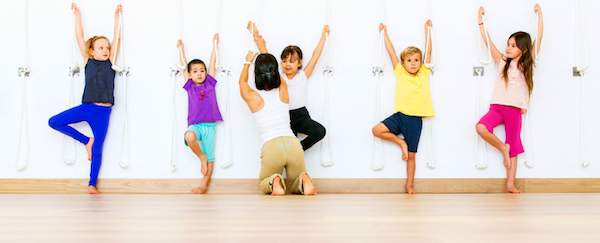 Each summer seems to fly by more quickly – and this one is already drawing to a close. Now that summer camp is over, it's time to consider the fall schedule: everything from pre-schools for this year and next to activities for toddlers, tweens and teens and even programming to enrich yourself at the Scarsdale Adult School. Find sports, STEAM, music, art, religious school and more – all close to home.
Check out these programs for locals:
JCC of Mid-Westchester
Education at the JCC of Mid-Westchester: Feeding the Minds and Bodies. Pre-school learners all benefit from the full service nursery schools, fitness and sports facilities and professional teaching staff throughout the JCC. A year round indoor pool, fitness programs, arts programs and special needs programs.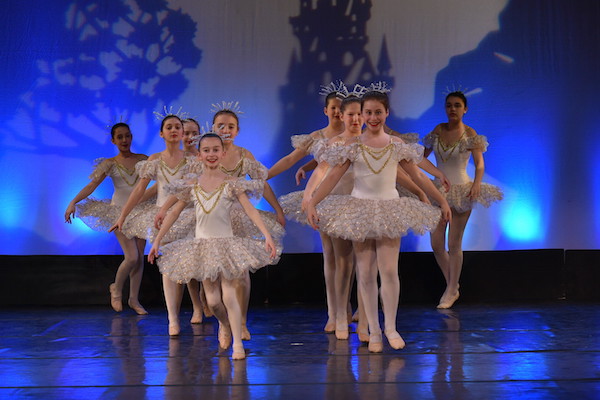 All under one roof! Early drop off late pick up available. The JCC's Summer Art Center (SAC), a one of a kind program that provides a non-competitive, nurturing and flexible environment for all children with a passion for the Arts, continues throughout the year! Classes are all taught by professional artists and teachers and offers high quality instruction in Fine Arts, Dance, Theatre and Music. The Dance School provides extensive programs for pre-schoolers, teens, and adults. The Academic Center offers everything you need to prepare your kids for college entrance. One of the best things about having more than 250 programs for the whole family is that we can offer discounts to our members and patrons. For example, Nursery school families get significant discounts on the fitness packages, camps, and even pre-registration priority for programs that sell out like gymnastics. NEW this year is a pre-K Spanish immersion class! Contact the JCC for more information or to schedule a tour: 914-472-3300, www.jccmw.org.
The JCC STEAM program returns with favorite classes including Intro to Robotics/Scratch Jr.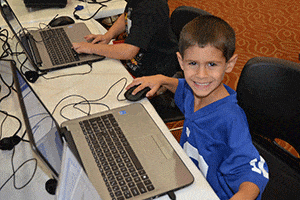 for grades K-2, Robotics and Coding for grades 3-6, STEAM Lab for grades 2-3, STEAM Challenge Workshop for grades 4- 6, Discovering STEAM for Grades K-1, Engineering Building & Design/3D Printing Jr. for grades K-2 and Introduction to 3D Printing and Design for grades 3-5. Also ask about our Robotics and Jr. Robotics teams where participants work together to design and build a number of increasingly complex robots Register early at jccmw.org. We are also adding STEAM birthday parties for your child at the JCC of Mid Westchester.
House of Sports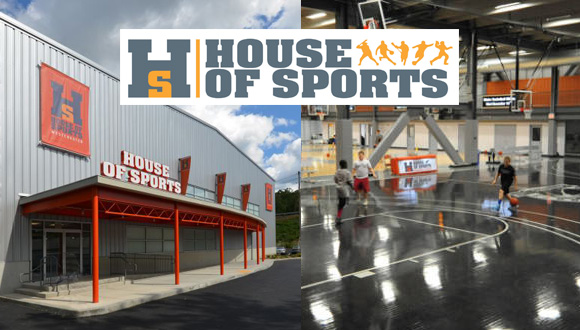 House of Sports is a 100,000 square foot state-of-the-art sports and entertainment facility located in Ardsley. The facility offers a wide variety of sports programming options for athletes of all ages. House of Sports offerings include Learn to Play classes for children ages 2 to 7, sports training, leagues and teams for athletes 8 years old through High School and fitness classes and leagues for adults. We also offer a range of Open Play and rental options for basketball courts and turf fields. Visit us online for more information at www.houseofsportsny.com. Or contact us via email at: info@houseofsportsny.com, or (914) 479-5419 for more information.
Maroon and White

Maroon and White is the Scarsdale parent organization supporting interscholastic athletics, physical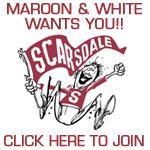 education, and health at the high school. All Scarsdale families are welcome as members and can join through our website, www.maroonandwhite.org. We regularly raise funds through membership, from the sale of Raider raider rootermerchandise and spiritwear, and from family and business ads in the M&W SHS Sports Journal. We are presently accepting ads through our website or by emailing Jennifer Glantz at sportsjournal@maroonandwhite.org. Ads placed by October 20, 2018 will appear in all three printings of the Journal (i.e., Fall, Winter, and Spring). Please come out and support our fall athletes. The schedule of games and matches is available on our website.
The Music Conservatory of Westchester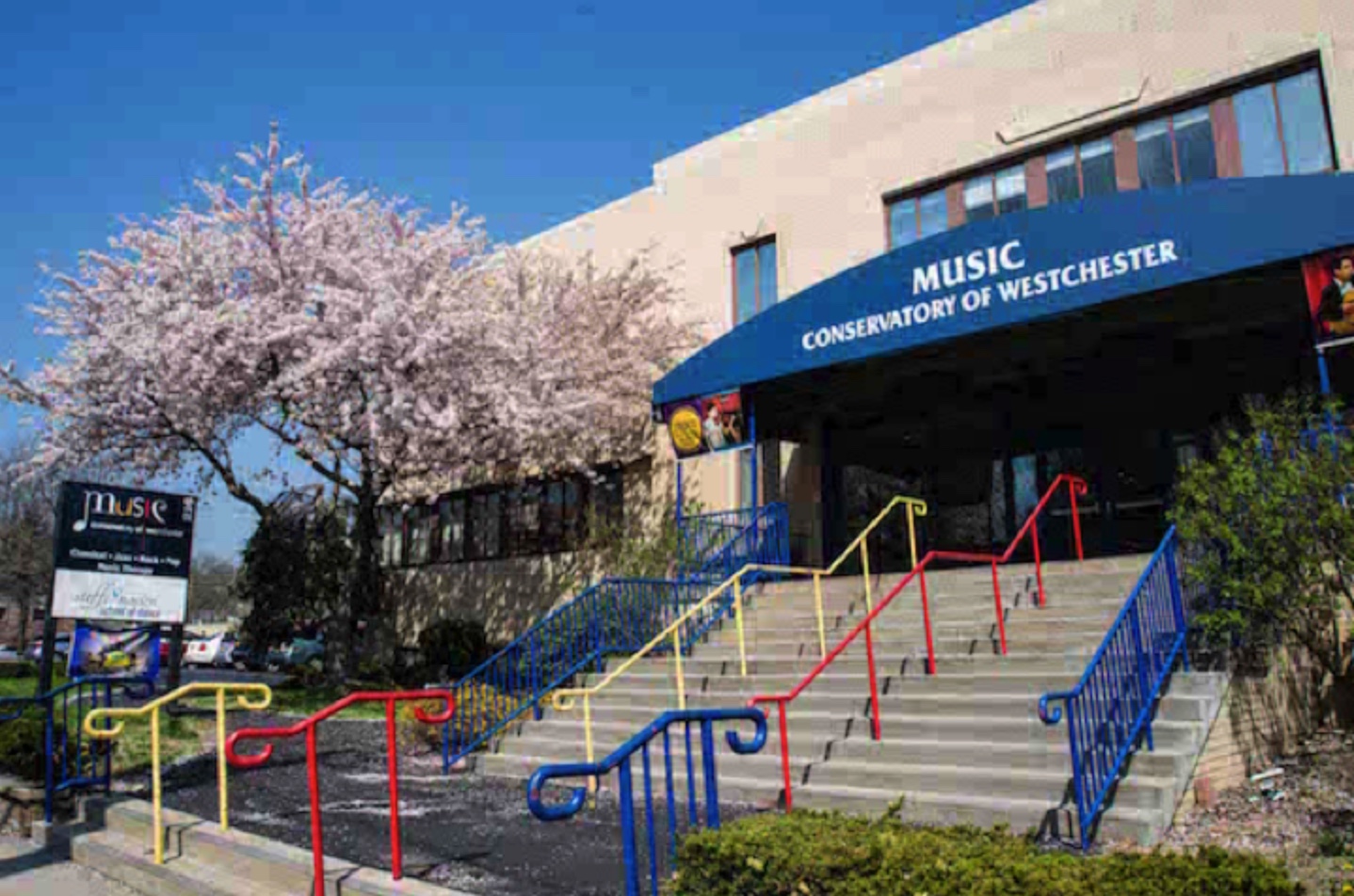 The Music Conservatory of Westchester, voted Best of Westchester's 'Best Music School' for two consecutive years (2017 and 2018), invites prospective students and their families to attend and participate in its Open Houses introducing its updated roster of classes on September 4th, 15th, 17th & 22nd! Explore music classes that appeal to toddlers, children, teens, and adults – open for registration now. A new elementary group guitar curriculum for students as young as age 4 imparts the musical foundations to pursue more advanced studies in classical, rock, Latin, or jazz guitar, and prepares them to join a variety of bands and ensembles. On Saturdays and Sundays, a new sequential First Notes curriculum will start musical exploration at age 3 months. Parents will see their children engaged in fun learning activities, gaining new skills at each level. The curriculum will seamlessly progress to our Music Skills and Suzuki Program. Starting in the upper elementary grades, the Conservatory prepares students for NYSSMA auditions, music competitions, performing in school ensembles and productions, and gearing up for college. For advanced high school students, the Conservatory offers an Honors Program with a pre-college curriculum. Graduation from the Honors Program is a highly-regarded component of students' college applications, regardless of their future career plans. The Music Conservatory has also developed unique programming just for adults ages 18 through 80+. In addition to private lessons, group piano and guitar classes, piano partners, women's vocal ensemble and chamber ensembles create a fun, social atmosphere for adult music students to learn and master their instruments. Music Conservatory of Westchester, 216 Central Avenue, White Plains, NY 10606, info@musiced.org, www.musicconservatory.org.

Scarsdale Youth Soccer Club

The Scarsdale Youth Soccer Club ("SYSC") is a non-profit organization administered by Scarsdale parents. SYSC in conjunction with our professional coaching partner, ATSC, organizes and coaches boys' and girls' soccer teams to play in travel soccer leagues and tournaments in the Westchester and NYC area. SYSC fields travel soccer teams from U8 - U14. In general, the club fields around 40 teams each year between girls' and boys' teams. These teams are registered in the Westchester Youth Soccer League ("WYSL"). The WYSL is a league that is part of both the US Club Soccer and the United States Youth Soccer Association ("USYSA"). More information about SYSC can be found at www.scarsdalesoccer.net.
Starlight Starbright Music

Right here in Scarsdale – Starlight Starbright Music offers Music Together®, the international early childhood music and movement program for children from birth through age 5—and the grownups who love them®. In addition to our Babies (0-6 months) and Mixed-Age (0-5 years) classes, we offer Uke U., a parent-child beginner ukulele class for 3- to 6-year-olds (not a Music Together offering) and private guitar and ukulele lessons for 6- to 10-year-olds. For information about classes and free demos, please visit www.slsbmusic.com or call (914) 924-0995. 78 Garth Road, Scarsdale, NY 10583.

Steffi Nossen School of Dance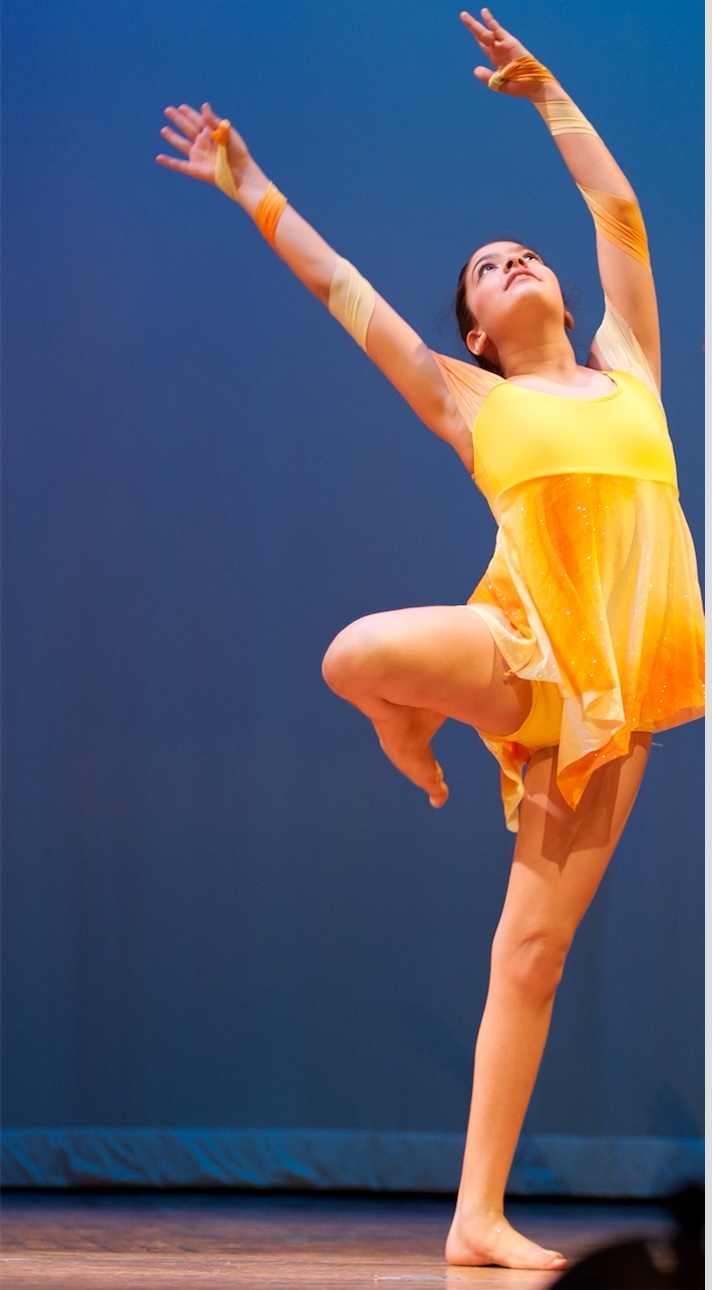 Celebrate the joy of dance at the Steffi Nossen School of Dance Open House, Saturday, September 15th, 10:00 am-2:00 pm. Sample classes, plan your dance year with faculty and student ambassadors, purchase dancewear, and enjoy light refreshments in our White Plains studios at the Music Conservatory of Westchester at 216 Central Avenue. Try all level and age appropriate classes during Free Week of Dance October 15 –20. We welcome both new and familiar faces for an exciting year of dance; we have a class for you!
We offer classes for dancers of all abilities. Through the discipline and joy of dance in a nurturing environment, students develop grace and fitness, build confidence and poise, and experience the creative process. We offer classes from Dancing Tots to a Pre-Professional Program for tweens and teens. Dancing Tots for 1 – 3 year olds and parent/caregiver, is a fun-filled opportunity for youngest dancers to express themselves through movement while working on balance and coordination. Pre-schoolers chose from Creative Movement, Tap-Ballet Combo, and an energy-filled Boy's Movement. Core Programs in Modern, Ballet, Jazz, Tap and Hip-Hop, a Pre-professional Program and Moving Wheels and Heels – adaptive classes for dancers with disabilities - something for everyone who wants to dance. Visit our website, www.steffinossen.org or contact us at info@steffinossen.org or (914) 328-1900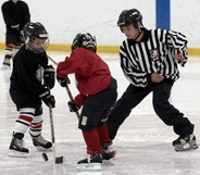 Westchester Skating Academy
Westchester Skating Academy is a year-round, twin-rink ice skating Learn to Skate facility offering recreational, hockey, and figure skating for all ages and abilities. WSA programs include public skating, learn-to-skate classes, group events, birthday parties, summer/holiday camps and clinics, adult and youth hockey leagues and instruction, and much more. Visit us online for more information at www.skatewsa.com. Or contact us via email at: skateinfo@skatewsa.com, or (914) 347-8232 for more information.
Nursery Schools:

Congregation Kol Ami
The Early Childhood Program at Congregation Kol Ami is dedicated to providing a comprehensive and developmentally appropriate curriculum teaching and modeling Jewish values.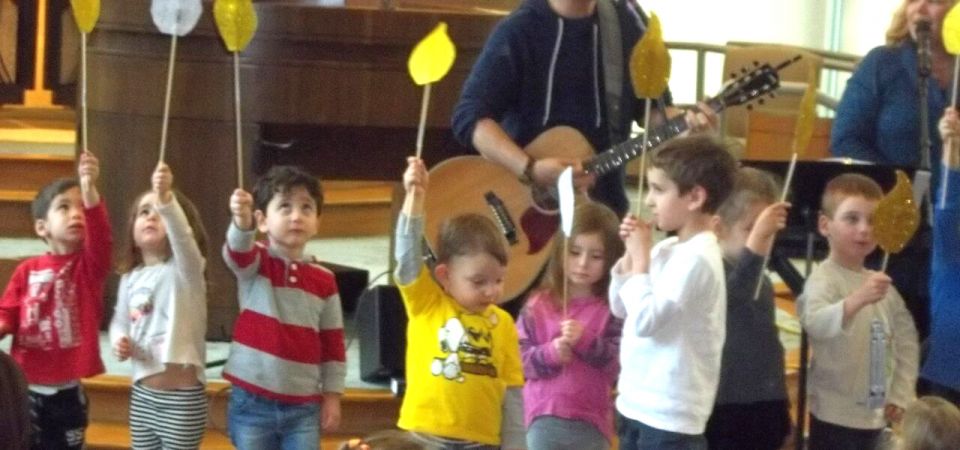 We believe that children learn best through experiential play and provide for these rich experiences within warm, accepting, and nurturing surroundings. All of our Head Teachers have Masters Degrees in Early Childhood or N-6 or related educational fields. We offer a wide range of programs for children (from 1 to 5 years old) and their families. Our A Step Ahead! program for Fall 5 year olds provides full day Pre-K learning. For more information, contact: Nan Blank, ECP Director at nanblank@nykolami.org or call her 914-949-4717 x107.
Scarsdale Congregational Church Nursery School
The Scarsdale Congregational Church Nursery School (SCCNS) has a long tradition of nurturing the hearts and minds of children in the Scarsdale community for more than 50 years. We are a play-based,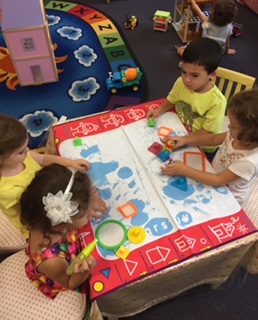 non-sectarian preschool whose goal is to promote social development, instill a desire to learn, encourage verbal expression and improve coordination and motor skills. Our safe, diverse and nurturing classrooms are located in a bright, ground-floor building on the grounds of the Scarsdale Congregational Church, within walking distance of Scarsdale Village. As wfoster young children's growth, we are committed to building a strong sense of community between parents, teachers and children. Registration for the 2019-2020 school year will begin on October 22nd. Open Houses will be held Wednesday, October 10th and Thursday, October 11th from 9:30 a.m. -11:00 a.m. For more information, visit us at www.sccnurseryschool.com. Please contact Melissa DiCostanzo, School Director, 1 Heathcote Road, Scarsdale, NY 10583 by phone at 914-723-2440 or email: sccnschool@gmail.com.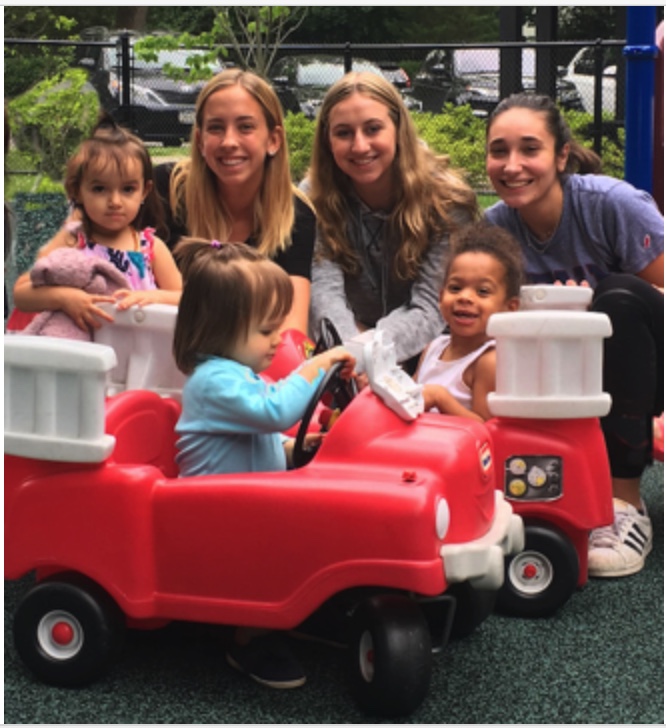 Mazel Tots at Scarsdale Synagogue

Mazel Tots® at Scarsdale Synagogue provides a warm and stimulating environment, which encourages children's curiosity and helps them to grow socially, emotionally, physically and intellectually. Our warm and nurturing staff will guide the children through a curriculum filled with a variety of child-centered and developmentally appropriate activities that are safe, fun and friendly. The children's spiritual growth will be enriched by the study of Jewish holidays, traditions and family values. We also offer a group of special activities such as sports and games, music, creative movement, sign language, nature, yoga, karate, science, art and more! We have two beautiful new playgrounds and gardens, plus a newly equipped indoor play space featuring ride-on toys, gym equipment, giant blocks, stepping stones and the like! Our Early Childhood Program serves children from 18 months until Kindergarten-bound! We also have afternoon Enrichment Programs and a Parenting Program! For more information please contact Jody Glassman, Early Childhood Program Director at 914-723-3001 or mazeltots@sstte.org. You can also visit our website. Scarsdale Synagogue is located at 2 Ogden Road, Scarsdale, NY 10583. 914.725.5175.
Westchester Reform Temple Early Childhood Center
At WRT's Early Childhood Center (ECC), we strive to create an environment that fosters social, emotional, physical and cognitive growth as well as creativity, and confidence. Our warm, nurturing teachers provide children with the tools they need to communicate with each other and with the world around them. Children learn and practice Jewish values and become confident members of our Jewish community. Our families are partners in the work that we do and are invited to participate in the learning process.

We emphasize STEAM concepts through hands-on science, technology, engineering, art, and math investigation which encourage young learners to achieve developmental goals. Through inquiry and play-based instruction, we provide students with an opportunity to learn language arts, math and handwriting readiness skills that prepare them for Kindergarten and beyond. We facilitate learning through small groups and foster relationships between our children and their teachers, specialists and our clergy. Lunch and afternoon/ enrichment classes are available for older children. End of the year Mini Session and Summer Play Place camp offered.
ECC classes are offered for ages toddler to four-year-olds. For information, and to schedule a visit to our pre-school, please contact ECC Director Sue.tolchin@wrtemple.org or call us at 914 723-5493.
Registration for the 2019-2020 school year begins in November.

Religious Schools:
Bet Am Shalom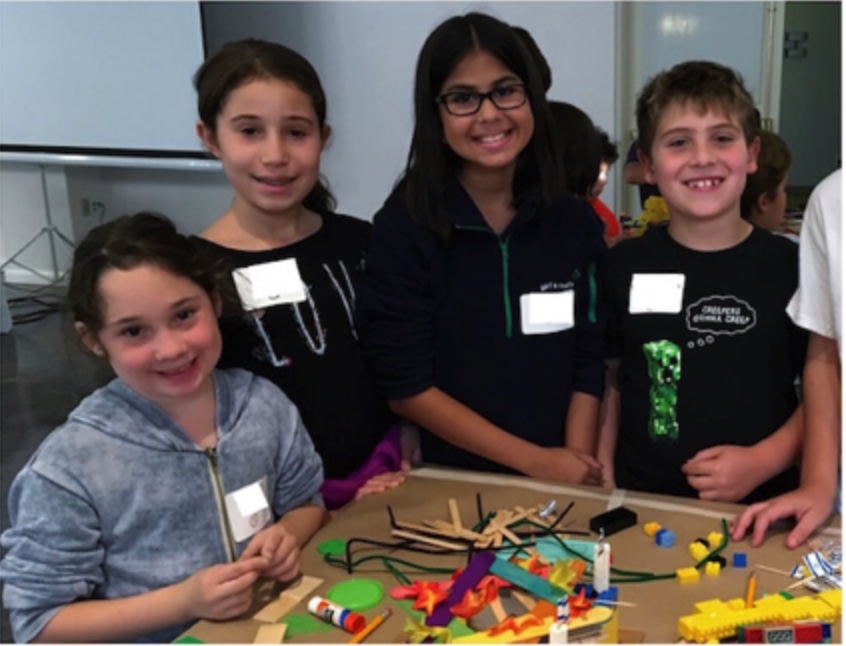 Bet Am Shalom Synagogue brings Jewish learning to life in inspiring, joyful ways for the whole family. We offer engaging, meaningful, and creative educational programs for babies to adults. Bet Am Shalom is a vibrant, egalitarian Reconstructionist congregation of people from diverse backgrounds, bound together by a shared belief in a thoughtful, liberal-traditional approach to Judaism. We have a free monthly early childhood program on Sunday mornings, Grades K&1 meet on Sunday mornings, grades 2-6 on Sundays and Wednesdays, and grades 7-12 on Monday nights. Our students experience Judaism: baking challah for our community Shabbat dinner, touring the Lower East Side, reading Torah & leading prayers in our youth service, communicating with Israeli students, and delivering Passover packages to the elderly. For more information go to betamshalom.org or contact Education Director Abby Reiken at eddirector@betamshalom.org or (914) 946-8851.
Scarsdale Synagogue Religious School for Pre-K through Grade 12.
Welcome to Scarsdale Synagogue's Religious School! Our mission is to care for and nurture our students and their families, and to cultivate a culture of growth, friendship, and community. Just the right size for your family, we offer a robust program even as we know your child's particular passions and needs.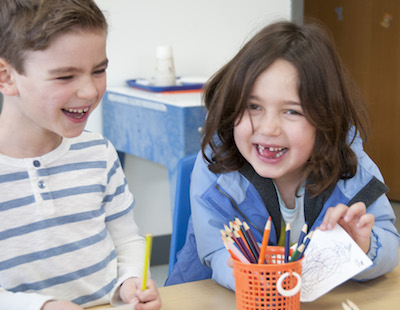 Our programs are vibrant and innovative thereby engaging your children in a meaningful way. Classes are small and individualized programs are available for students with special needs. Both teachers and students are encouraged to think outside of the box; every avenue to deeper, more exciting and fun Jewish learning is explored with joy and zeal. Our school meets on Sundays (K - 6; Pre-K meets monthly) and Wednesdays (Grades 4-6 and 7-12). Each grade enjoys its own curricular focus as they learn about Jewish tradition and culture, past and present. Children choose engaging electives that teach Hebrew vocabulary through cooking, yoga, drama and more.
For more information, please contact Rabbi Glickman at rabbiglickman@sstte.org or call 914-725-5175 x 121 or visit our website. Scarsdale Synagogue is a reform Jewish community located at 2 Ogden Road, Scarsdale, NY 10583.


Adult Learning:
Scarsdale Adult School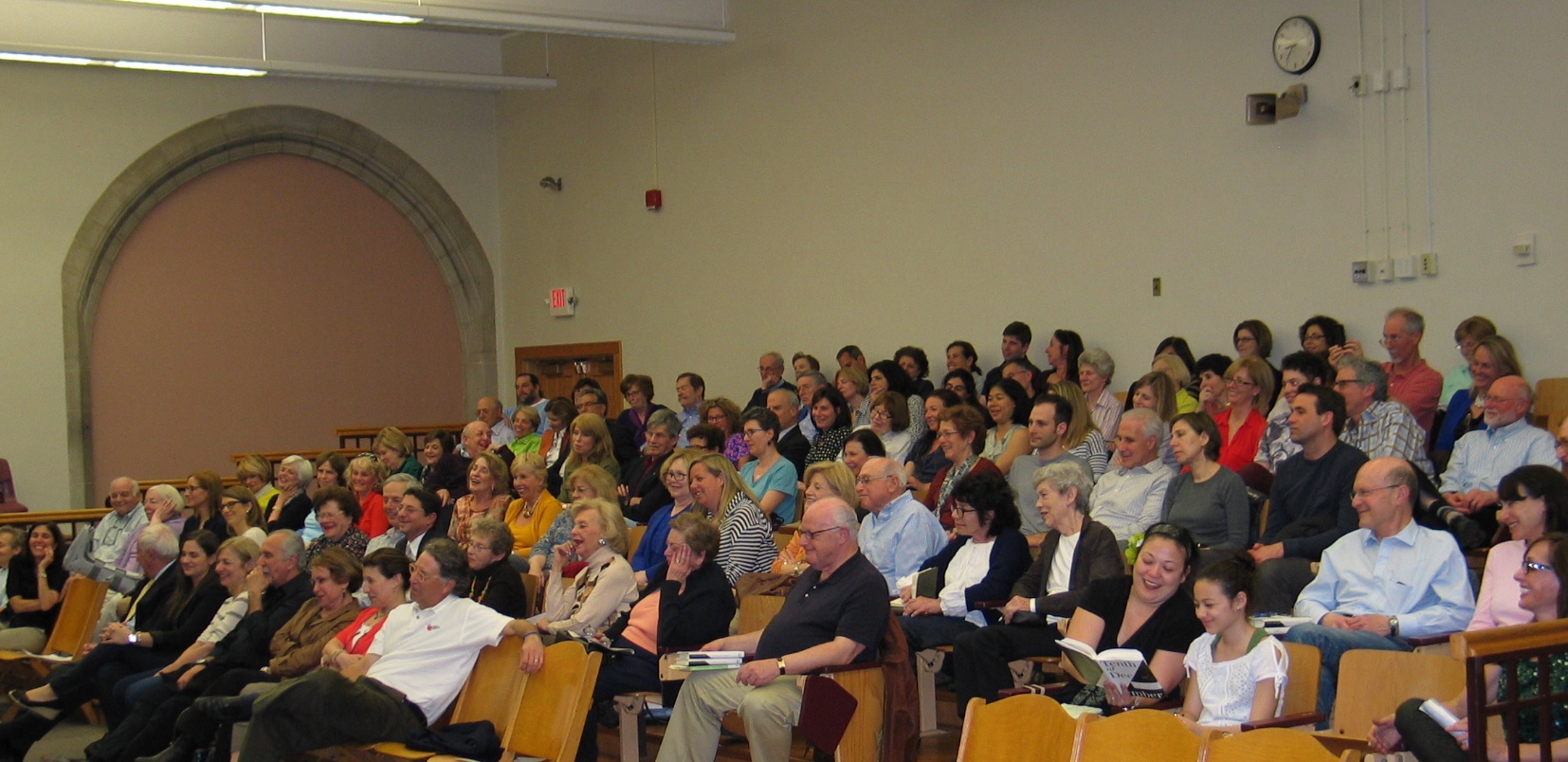 Scarsdale Adult School, an award-winning non-profit organization, is a proven source of quality adult education. Now in its 80th year, SAS boasts a wide array of humanities courses as well as computer, foreign languages, writing, career development, personal finance, arts and crafts, photography, fitness, card and board games, cooking, health/wellness, and hobbies and edutainment classes. View our course offerings at ScarsdaleAdultSchool.org and call us at 914-723-2325.
To add your program to our Back to School Guide, email us at scarsdalecomments@gmail.com.
Add a comment
Acai and Poke are all the Rage in Scarsdale Village
Details

Written by

Joanne Wallenstein

Category: The Goods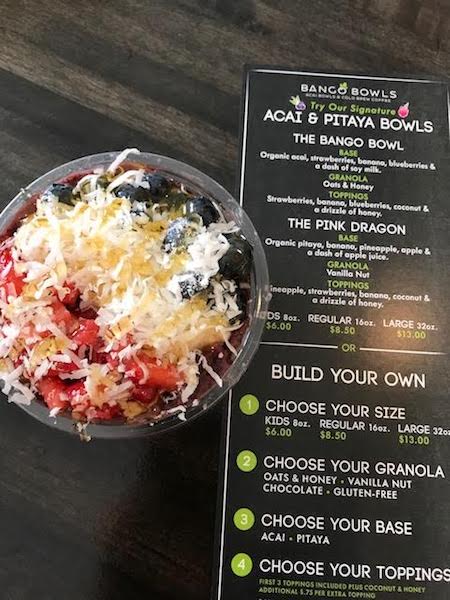 Though the streets of Scarsdale are bit quieter than usual, Harwood Court is hopping thanks to the new hot spot Bango Bowls, which opened in June and has instantly won a flock of loyal customers who are raving about the oatmeal, acai and poke bowls.

I have to admit I was slow to the party. I had no idea what acai was and even more embarrassing, I did not know how to pronounce it. But after my pilates class this morning, before the crowd descended on Bango Bowls, I decided to venture in. And now that I've tasted this new sensation, I am sure it will become a habit. It's no wonder why so many people are hanging out on the sidewalk.

First the acai. At Bango Bowls, they take frozen acai berries and combine them with several fruits to make their proprietary blend, which is something like a sorbet. Pronounced ah-sigh-EE, these berries are found on palm trees in the Brazilian rainforest and are said to be packed with vitamins and nutrients including antioxidants, fiber, calcium and omega fatty acids. I feel healthier just writing about them!

The signature Bango Bowl is a few scoops of acai, topped with strawberries, blueberries, bananas and granola, sprinkled with coconut flakes and drizzled with honey. I bought the small eight-ounce for $6.00, which my server said was 280 calories, but it tasted like 1,000.

While customers can choose between the signature Bango Bowl or The Pink Dragon bowl, a bowl with a base of pitaya, banana and apple then topped with vanilla nut granola, pineapple, strawberries, banana, coconut and drizzled with honey, there are also an abundance of granolas and toppings to customize their own bowls. A pitaya bowl is prepared the same way as acai except it uses frozen, diced dragon fruit instead of acai berries.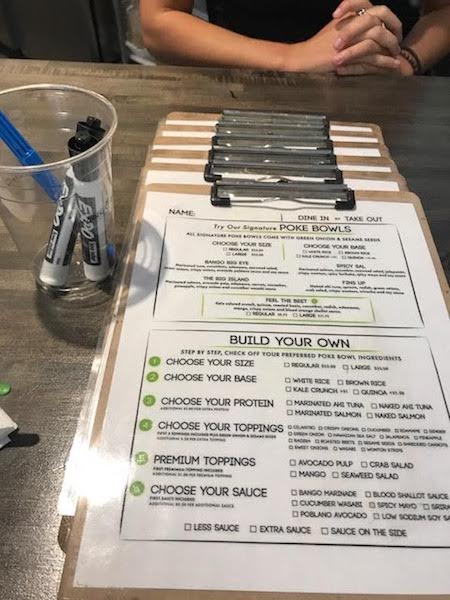 Another big hit at Bango Bowls is the selection of Poke Bowls. Poke (pronounce po-kay) is traditionally a raw fish salad served as an appetizer in Hawaiian cuisine but has recently become a popular dish for lunch or dinner here - and Bango Bowls has certainly gotten on board. They offer a selection of signature poke bowls which can also be customized to your taste.

Bango Bowls makes it even easier to order Poke Bowls by supplying laminated menus and expo markers. For the base of the bowl you can choose from brown rice, white rice, kale crunch, or quinoa. Then, for protein, select from marinated ahi tuna, marinated salmon, naked (not marinated) ahi tuna or naked salmon. The first protein is included and each extra is $3.00. For the toppings, pick three from from along list, and add extras for just $0.50 more. You can also select a premium topping which includes avocado pulp, seaweed salad, mango, or crab salad, any additional premium topping is $1.00. Finally, you can choose from a selection of sauces to either get on the side or mixed in.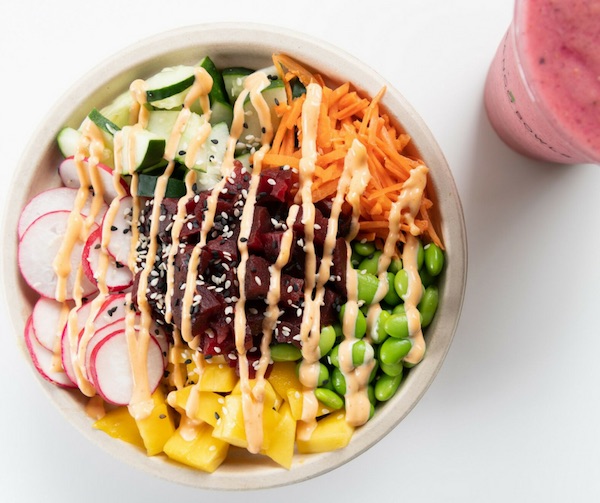 I like the Bango Big Eye bowl with brown rice which includes marinated ahi tuna, cucumbers, edamame, seaweek salad, sweet onions, crispy onions, avocado poblano sauce and soy sauce and it usually runs about $12.50 for a regular size.

For breakfast, the oatmeal is delicious. They recommend the Holy Hamptons, which is steelcut oatmeal topped with peanut butter, bananas, coconut, and chocolate chips.

You can top the steelcut oatmeal with healthy options like fruits and seeds. If you've got a sweet tooth, go for the nutella, cookie butter, marshmallows, or chocolate chips and breakfast will taste more like dessert.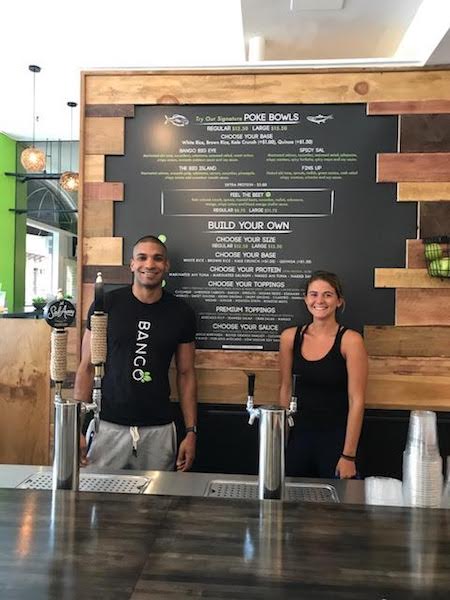 Not that hungry? Bango Bowls also offers several signature smoothies and coffee. Whether you're looking for a full meal or just a small snack, each bowl comes in a variety of sizes and can satisfy any cravings.

Bango Bowls
16 Harwood Court
Scarsdale, NY
(914) 725-0555
7am - 8pm daily
Add a comment
Crickets, Collagen and Cauliflower: Food Trends of the Year
Details

Written by

Stacie M. Waldman

Category: The Goods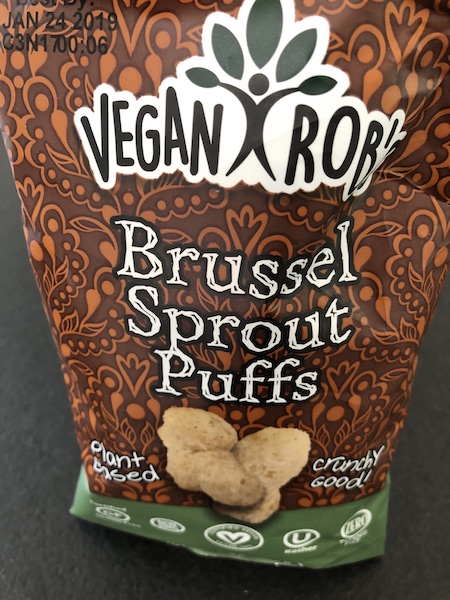 Early this summer I attended the 2018 Fancy Food Show in Manhattan to learn about current and upcoming food trends and sampled so much that I thought I would never want to eat again.
There are many exciting and interesting development food industry this year that consumers will begin to see on the shelves and on their menus. There's good news for carnivores, vegans, gluten-free'ers, aquaphilics, allergy kids, matcha-lovers, super-food aficionados and more. And the other news is that DeCiccos, Balduccis and Trader Joe's keep up with these trends and stock these new products. Here are just a few you'' soon see:
Cauliflower
Although not his most famous quote, Mark Twain did say, "Cauliflower is nothing but a cabbage with a college education." And boy is that proving to be true a century later. Plant-based food is becoming increasingly popular. Some are calling cauliflower the "next kale" and touting its success as a carbohydrate substitute that's packed with nutrients. Trader Joe's has cauliflower-based pizza crust, "rice" and "mashed potatoes" but you'll even start seeing cauliflower flour used in snacks like pretzels and cheese squares. I detected a cauliflower aftertaste in the pretzels but not so much in the cheese snacks. Apparently, some people are more bothered by this than others, like most foods. I skipped the cauliflower ice cream (in favor of the chocolate and cheese aisles). Other vegetables like brussel sprouts and broccoli are also being "hidden" in snacks, most often in powder form. Interestingly, many snacks have the hidden vegetable name and/or picture on the package. I'm not sure about your kids but if mine saw a package of potato chips with a giant broccoli on the packaging, they'd be like "hell no."
Superfoods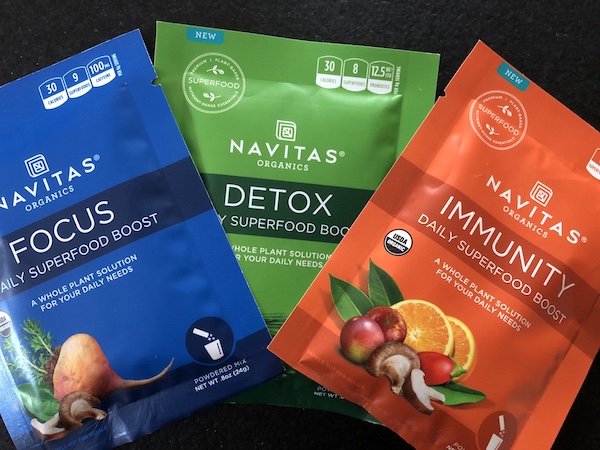 Superfoods are upping their game in a big way. Superfoods don't have an exact definition, but are essentially any food packed with nutrients, vitamins, minerals or collagen, or foods like broccoli and wild salmon that are nutritiously superior to other foods. It seems to be a marketing "bling word" these days. Newer to the food industry is giving consumers the ability to make their regular ol' plain foods into superfoods. For example, you can turn a simple cup of H20 into a superfood by dumping a packet of (purported) "superfood boost" into it. Forget the kale salad for lunch, just toss a packet of Navitas daily boost into your food or drink. There are options called "detox," "Focus" and "immunity." I need all three of these but don't know if they can be used concomitantly. I also saw "brain oil" and "collagen fuel" but there were no IQ tests being given nor dermatologists around to confirm their efficacy.
Upcycled Foods
Manufacturers have gotten waste savvy and are testing new products that were once seen as byproducts of manufacturing but are now being repurposed into a marketable food product. For example, RIND snacks uses the whole fruit, rind and all, hence the name. I found their fruit products to be remarkably palatable. Salmon skin is being turned into crackers and shells of hempseeds are being used in granola bars.

The Coconut
Coconut everything. It's not new, but the coconut is still trending in foods, drinks and of course beauty products. Coconut water is now available using king coconuts which are mainly harvested in Sri Lanka. As a natural beverage, coconut and particularly king coconut water provides the imbiber with a vitamin and mineral-heavy refresher of a drink. Also popular is carbonated coconut water like Jax Coco. Coconut continues to be a fashionable ingredient in food from granola to energy bars and everything in between.
Nuts. No Nuts. Nuts. No Nuts.
Nuts remain prominent in foods like chocolate and energy/nutrition bars. Nuts are being seasoned in unique ways and marketed as healthy snacks. Furthermore, they're being packaged creatively for on-the-go snacking.
Seemingly newer to the market is the response to the demand for allergen-free snacks. Between the increase in allergies in kids and school rules to accommodate these allergies, parents need to find snacks that are tree nut free, peanut free, egg-free, dairy-free and gluten-free, for example. Specialty food manufacturers are packaging numerous alternatives to popular children's snacks that are safe for schools and safe for kids with food allergies. Expect to see more of this on your grocery store shelves this year.
Also look for nut-based milk as well as nut-based cheese and butter.
Water and Other Drinks
It's interesting to see water take off since it is virtually free and ubiquitous. But we Americans love our fancy water! There's oxygen-enhanced water, pH balanced water, alkaline water, electrolyte water, mineral water, engineered sparkling water, natural sparkling water, enhanced sparkling water (pro-biotic, flavored, etc.), and plenty of Artesian water from places as far away as India. When I was in India, most of the people I went with got sick from drinking the water but that hasn't hindered the demand for Indian Artesian water. Artesian water is produced from an aquifer under layers of rock and clay. Water from a confined artesian aquifer is marketed as being "more pure" than other water. Though the EPA doesn't support this claim, those who have discovered a taste for artesian water swear by it.
There were quite a few kombucha exhibitors at the Fancy Food Show with many new, interesting flavors. Kombucha is a fermented tea made using SCOBY, or a symbiotic culture of bacteria and yeast. A kombucha maker will tell you that there are numerous health benefits from drinking kombucha (daily) but these claims have not been scientifically verified. Regardless, kombucha is now a $400+ million-dollar market.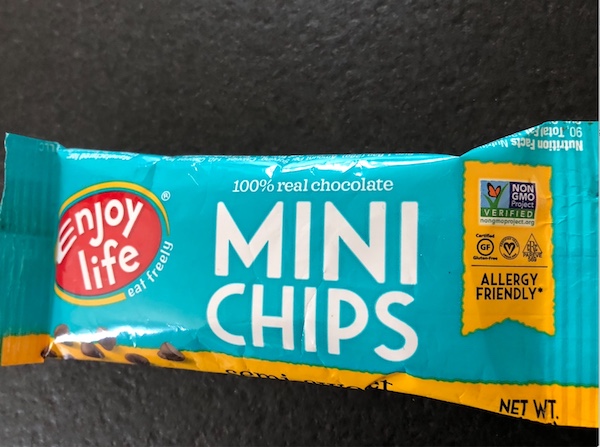 Matcha everything
Matcha has become so popular among its ever-increasing fan base that there are now companies that manufacture only matcha-based products. Matcha is a finely ground green tea powder and contains polyphenols which some studies show may boost metabolism. It also contains powerful antioxidants. Matcha is now being added to drinks like lemonade for better taste while still getting potential benefits from matcha powder.
The beverage industry is growing faster than the food industry and the sparkling beverage industry is the fastest growing within the drinks category.
A Bug's Life (or Lack Thereof)
My mom loves to tell the story of her most badass moment as a teenager- ordering chocolate covered ants and getting her brothers to eat them. As a self-proclaimed insectophobe, I knew it would be fun to lure her into eating a sample of green ant-covered goat cheese from Australia. (It was fun, after I got over the momentary guilt of watching her face turn pale after she learned she ate a green ant.) I ate it too and frankly, it was delicious.
Insects are packed with protein, iron, b12 and other vitamins; they're low in fat; they are better for the environment than animals raised for their meat. They eat less and they poop less than farm animals and their poop (called frass) makes an excellent organic fertilizer. There are over 1,700 of varieties of edible insects.
Americans have not taken well to the idea of eating insects though 80% of the world enjoys them. I've tried mealy worms and whole crickets (as ice cream toppings). I can't say I loved the whole cricket because it was dry and powdery. But companies such as Crickstart are using cricket powder in products like energy bars and crackers and there's no "insect taste." Like boogery kombucha, cricket powder may just be something that people need to get used to. In Cambodia I had the opportunity to try fried tarantula, a common Khmer dish, but that's where I drew the line.
Snackin' Meats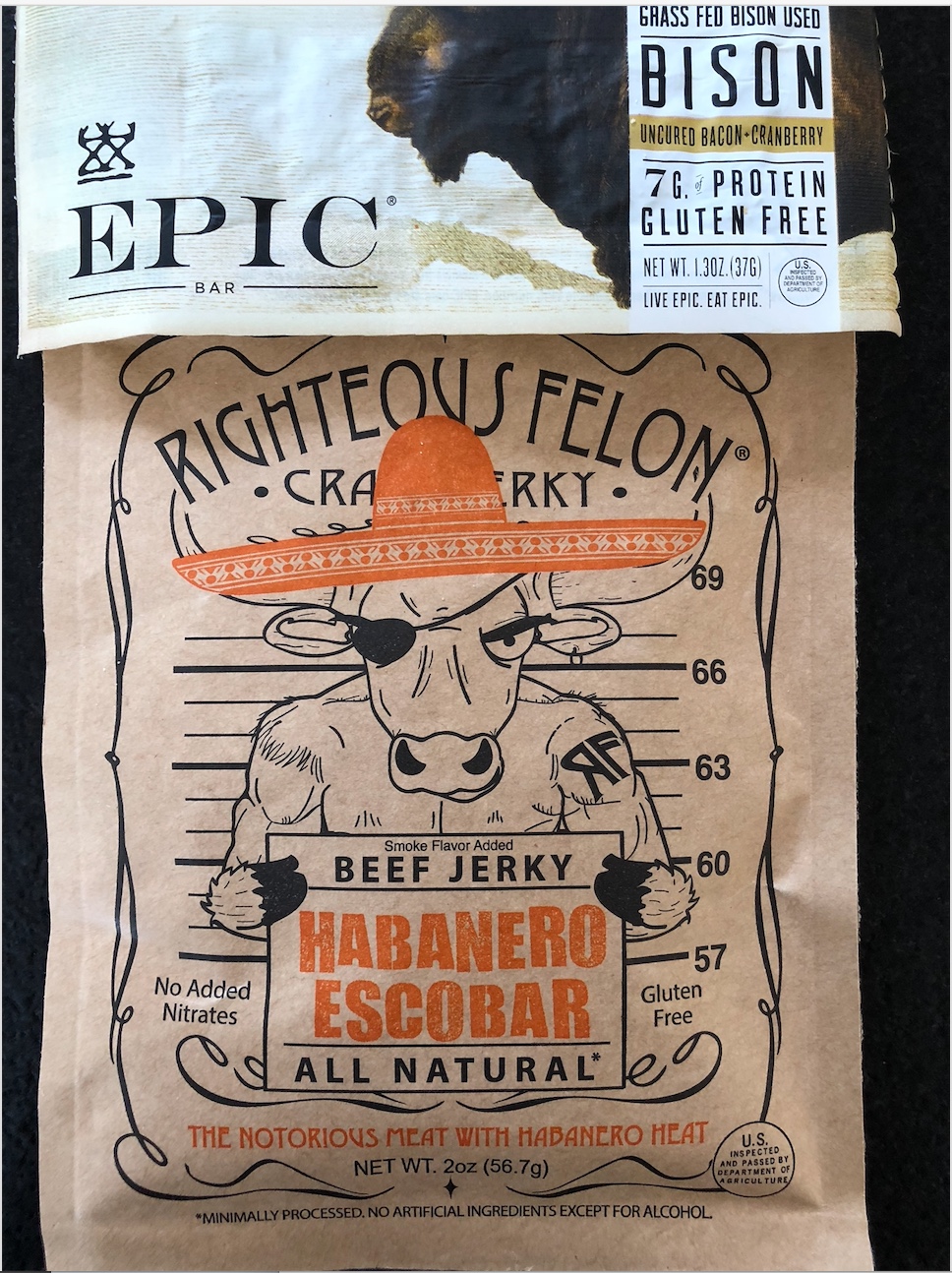 Jerky in all forms was all over the Fancy Food show. The most unique was Pan's Mushroom Jerky that was unbelievably delicious. Traditional beef jerky is still popular but is now available in "super premium" filet mignon or other fancier cuts of meat. Salmon, buffalo and pork are being used as jerky meats and chicken is being made into "meat bars" by Epic. South African style dried meats are gaining popularity in the U.S. such as biltong (air-dried, cured meat) and Droewors (a coriander-seed spiced dried sausage). I enjoyed the biltong as it is much less salty and moist than jerky.
Have you seen any of these new foods while grocery shopping this summer? Are there other new products we should try? Most importantly, would you eat crickets? Please share in the comments section below.
Add a comment
Lulu's Cake Boutique Creates Life-Sized Replica of Marilyn Monroe
Details

Written by

Sarah Kazan

Category: The Goods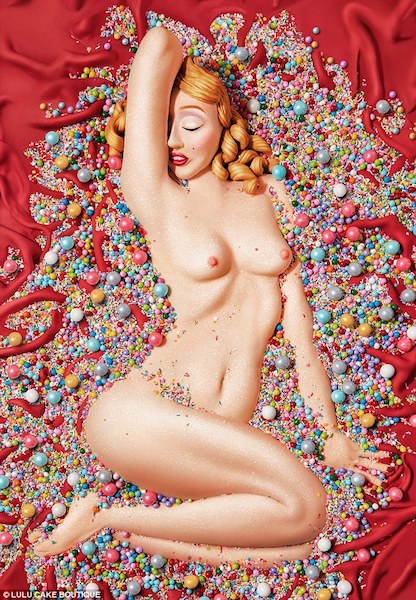 Lulu¹s of Scarsdale was recently called on to create the centerfold for this year¹s Edible Hudson Valley #Foodporn themed edition. Never short on creativity, they created a human-sized, nude, Marilyn Monroe cake.
The bakers pulled out all the stops to create this masterpiece to be featured in the magazine's centerfold. The life-sized cake is a life size 5'5" tall and weighs in at roughly 150 pounds.
To make the cake look realistic, the vanilla cake with mascarpone filling is decked out with white chocolate and marzipan. Just like the iconic photo of Marilyn Monroe, the cake features a luscious red curtain, made entirely out of fondant. For the finishing touch, the cake is covered in confetti sprinkles, adding a hint of fun to the already glamorous desert. It took 14 hours for cake designers Lily Pare and Jay Muse to bring Marilyn alive in cake form. The best part is that the cake was completely edible and it was served at the Fancy Food Show in New York.

See more about this creation featured in the Daily Mail here.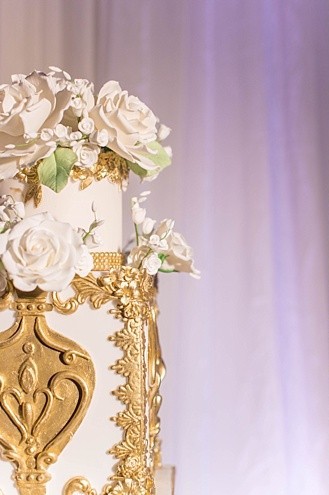 Earlier this year, tennis star Serena Williams retained Lulu's to create her wedding cake which was only partially unveiled in an edition of British Vogue. Since the wedding was in New Orleans, Lulu's had to hire someone to drive the cake down to the wedding site to ensure the cake arrived with no damage. And when, like many newlyweds, Williams and her husband Alexis Ohanian found that they forgot to taste it, they asked Lulu¹s to create a replica that the couple shared five months after the wedding.

Add a comment