Summer Camp and Activity Guide for 2017
Details

Category: The Goods
Published on

02 February 2017

Written by

Joanne Wallenstein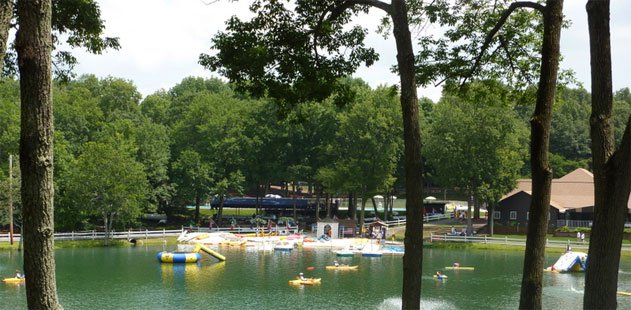 Summer dreaming? Looking forward to trading snow boots for sandals, scarves for swimsuits and school for the pool? Then it's time to make plans for summer camps and activities for the kids. We reached out to many local programs for details and here is a list of summer camps, enrichment programs, sports centers and nursery programs for kids from toddlers to teens. Check them out and if you get in touch, let them know you saw their listing on Scarsdale10583.com.
Day Camps:
Breezemont: Located on an expansive 18-acre property, Breezemont is nestled in natural surroundings. The campus maintains large green fields, towering trees, and a beautiful lake, which is a unique feature for a day camp. Complete with state of the art facilities, Breezemont preserves the appearance of an overnight

camp, while implementing a creatively robust day camp schedule. Ages 3-13 years old. Tours are provided 7 days a week.
Breezemont Day Camp
62 Cox Avenue
Armonk, NY 10504
914-367-1936
Email: Gordon@breezemont.comwww.breezemontdaycamp.com

Challenge Camp: Open the door to a delightful and meaningful summer of fun and learning for your bright, curious child. Challenge Camp is an ACA accredited camp celebrating its 37th summer. Join them at their new, fully air conditioned facility in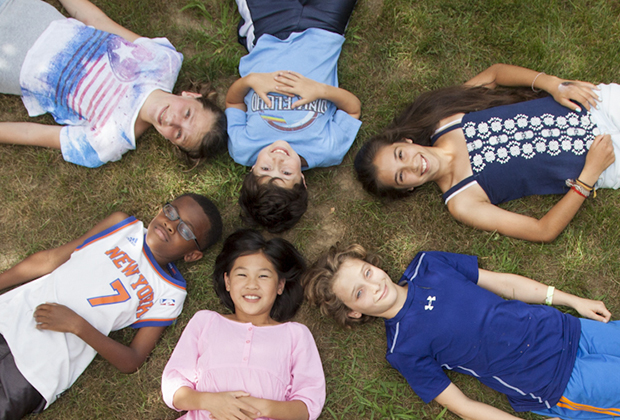 Hartsdale, NY. Challenge is dedicated to providing meaningful opportunities for children aged 4-15 to realize their intellectual and personal potential. They offer over 100 enrichment courses ranging from 3D printing, architecture, art, chess, coding, cooking, drones, littleBits, magic, Minecraft, robotics, theater, and more. Sports options include Swimming, Fencing and Tae Kwon Do. Bus transportation and early/extended day options available. Please join them for an Open House on Sunday March 26, 2-4pm at their location.
Challenge Camp
Schechter Westchester
555 West Hartsdale Avenue
Hartsdale, NY 10530
914-779-6024
Email: info@challengecamps.com
www.challengecamps.com
Concordia Summer Camp offers exceptional summer programs for children ages 3 to 18. Programs include Enrichment, General Sports, Slam Dunk Basketball Camp, Musical Theatre, Rock/Pop Music, Piano, Suzuki Guitar and Violin, Chamber Music, Vocal, Songwriting and Composition and Art......and don't miss their water inflatable fun Fridays! All classrooms are air-conditioned.
Concordia Summer Camp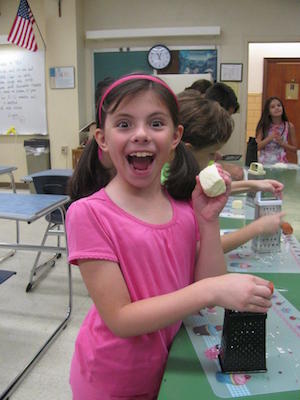 171 White Plains Road
Bronxville, NY
914-395-4848
www.concordiasummercamp.org
The House of Sports is your one stop shopping for weekly sports camps this summer! From ages 3 years old through high school, the House of Sports offers programming for children of all ages and ability level. For our younger campers, we offer a multi-sport camp that incorporates both learning and playing a variety of sports each day. For children in 3rd grade and older, they also offer sport specific camps in lacrosse, basketball, soccer and baseball. All camps take place in a 100,000 square foot climate controlled facility in Ardsley, and all camps are staffed by professional coaches and instructors.
House of Sports
1 Elm Street
Ardsley, NY
914-479-5419
www.houseofsportsny.com
For over 40 years, the JCC of Mid-Westchester has introduced children to the joy of summer camping. They offer seven weeks of camps, with a five day per week or three day per week option, which is ideal for young campers. The day camp introduces campers to a variety of professionally led activities and weekly special events including instructional and recreational swim in their heated indoor pool (beginning with 3 year olds), gymnastics, a variety of different sports activities, arts and crafts, nature. They offer low staff to camper ratio and early drop off/late pick up. Unique to the JCC is its renowned Summer Arts Center (SAC) for the creative and independent child who is interested in the arts. Campers create a custom schedule of up to 20 different classes/week (4/day), all taught by professionals in the field. For campers grades 6 and up who are serious and experienced dance students, there is a comprehensive curriculum of dance and dance-related classes taught by professionals in the state of the art dance studios. The JCC ow offers STEM robotics program as part of its summer offerings. The CIT/LIT programs offer teens the opportunity to gain hands-on counselor training and leadership experience with social action initiatives and weekly trips. LITs that successfully complete the program may be asked back for the following summer as junior counselors.
JCC of Mid-Westchester
999 Wilmot Rd
Scarsdale, NY 10583
Caryn Symons, Director of Camping: 914-472-3300 x 412
Email: symonsc@jccmw.org
www.jccmw.org/kidsfamily/summer-camps
Purchase Sports Camp located on the scenic campus of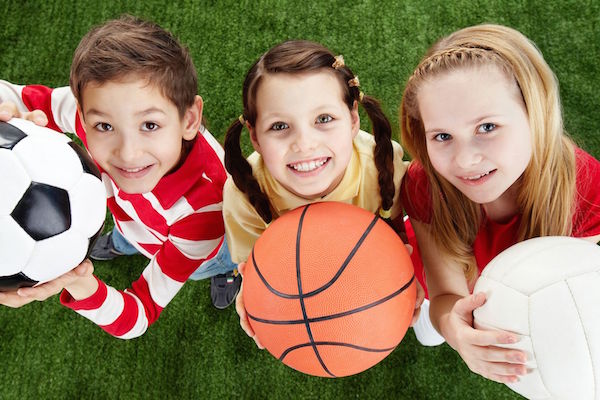 Manhattanville College in Purchase will offer weekly summer programs from June 26 to August 11, 2017. The camp is a fun and safe place for kids ages 3 to 15 where top-notch coaches help children of all levels feel at home, and bring their game to the next level. The well-rounded camp experience focuses on developing skills, discovering new interests, meeting new friends and most importantly, having fun.
The facilities include 6 Har-Tru tennis courts located right next to the campus's brand new state-of-the-art astro-turf soccer field, outdoor basketball courts, an indoor pool, and an indoor gymnasium that can be used for basketball and volleyball, and will be used during rainy days. While the primary focus of the camp will be tennis, soccer, basketball, baseball, lacrosse, cheerleading and flag football, the children will have an opportunity during the day to cool off at the pool, and the option to play other field sports as they like.
Come to our open houses on March 18 and April 15 from 2-4 pm at the Richard A. Berman Student Center Lobby and on May 6 from 2-4 pm in the East Room (Benziger Hall) at Manhattanville College. Register by March 31 for a $75 early bird discount (Mention 10583).
For more information, visit www.purchasesportscamps.com, email info@purchasesportscamp.com or call (914) 315-7507.

Camp Ramaquois: "A day camp as complete as sleep-away camp", situated on 44 magnificent acres in nearby Rockland County. From adventurous activities to creative arts to athletic activities, boys and girls, ages 3-15 experience a traditional day camp program filled with a variety of stimulating activities including instructional and general swim in nine heated pools and boating on a five-acre lake. Seven period programs planned for each age group include a splash park, aerial adventure park, climbing wall, flying squirrel with zip lines, tennis, basketball, volleyball, lacrosse, hockey, softball, soccer, recycling bin, ceramics, nature facility with petting zoo, dance, drama, yoga, special events and much more. Facilities include an air-conditioned indoor gym and group bunks with bathroom facilities. Hot lunch is served in an air-conditioned dining room by waiters and waitresses. Junior Camp for 3-6 year olds has a separate campus with age-appropriate activities and facilities. Ramaquois offers pre-teens and teens a regular camp program in combination with an optional Trail Blazers trip program. Day trips planned for 3rd–10th graders; overnight trips planned for 5th-10th graders; Leadership Program for 10th graders. Door to door air-conditioned mini-bus transportation is provided using professional CDL licensed school bus drivers and a bus counselor, who provides safety, as well as planned activities on the bus. Ramaquois is a magical camp where children experience a sense of adventure, meet new challenges, create wonderful memories and make lasting friendships.
Camp Ramaquois
30 Mountain Rd
Pomona, NY 10970
845-354-1600
www.ramaquois.com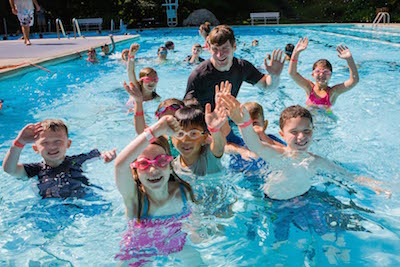 Squire Advantage and Squire Sports Camps at Maria Regina High School in Hartsdale is celebrating its 44th anniversary of operation! An OPEN HOUSE and CARNIVAL is scheduled for Saturday February 4th from 1-4pm. There will be door prizes, bouncy houses, carnival games and food! Instructors and coaches will showcase their courses and tours will be given. Courses are taught in air-conditioned classrooms by certified teachers. Hot lunch is included and transportation is available. Squire Advantage Primary (grades K-3) and Advantage Choice (grades 4-9) is created for campers who wish to custom design their own schedule by choosing courses in the fields of swimming, computers, sports, fine arts, science, cooking, music and more. There are more than 50 different activities to choose from! Squire Sports Camps are divided into two different sports programs. Squire All Sports Academy (ages 6-15) allows for instructing and playing of many different types of sports throughout the day. Sports include tennis, basketball, soccer, baseball, football, etc. Squire Tennis Academy (ages 6-15) is a fun and challenging tennis experience designed for beginners to experienced players. Squire Camps programs run from June 26th until August 11th, 2017.
Squire Advantage and Squire Sports Camps
Maria Regina High School
500 W Hartsdale Ave
Hartsdale, NY 10530
(914) 328-3798
www.squirecamps.com
Westchester Skating Academy: Weekly camps for all ages and abilities. Mini Camp, designed for preschool through eight-year-olds, includes two daily skating lessons, plus nature, science, magic, soccer, and crafts from June 12-June 30 and Aug. 14-Sept. 1. Figure Skating Camp with Olympic coaches runs for 11 weeks beginning June 19th. Hockey Camp runs for nine weeks beginning July 3rd and offers excellent player development.
Westchester Skating Academy
91 Fairview Park Drive
Elmsford, NY 10523
(914) 347-8232
http://www.skatewsa.com/page/show/44221-camps
The YWCA on North Street in White Plains offers an array of summer day camp programs: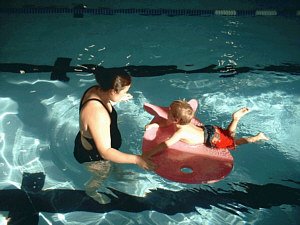 Camp Funkist (ages 4-15) provides non-competitive relaxing days of sports, swimming, visual arts, musical theater, nature, trips, and other age-appropriate summer activities. Full day of Summer Gymnastics for girls and boys offers opportunities for gymnastics to hone their skills. Finally, the YWCA offers Summer Camp for Children with Developmental Disabilities, which is designed to complement extended school-year programs. Parents can also take advantage of summer swimming classes set up around vacation schedules. The YWCA has well-equipped indoor and outdoor facilities. Experienced and qualified staff-led recreational and instructional swimming.
The YWCA
515 North Street
White Plains, New York
Camp Funkist (914) 949-6227 x168
Gymnastics Program (914) 949-6227 x135
Camp for Children with Developmental Disabilities (914) 949-6227 x108
www.ywcawpcw.org/content/summer-camps
For the Younger Set: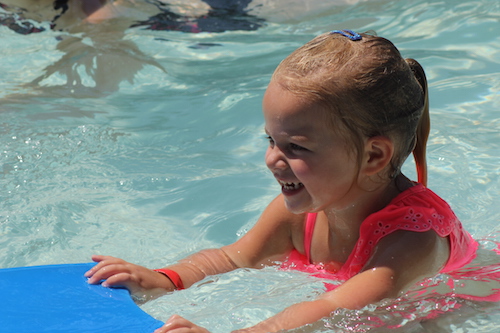 Beth El has been widely recognized as the best-in-class day camp in Westchester since 1951. Children from ages 2-7 love the sports, swimming in the pool, music, arts & crafts, singing, dancing, nature, storytelling, yoga, karate, and much more. Proudly accredited by the American Camp Association (ACA), Beth El Day Camp is also known for its nurturing environment, cutting-edge programming, and commitment to safety. They have the county's finest, best-trained professional staff, and a very favorable child/staff ratio. Healthy lunches provided, with gluten and dairy free options. Whether this is your child's first camp experience or not, at Beth El everything begins with love and ends in fun. Spots fill up quickly, so don't wait too long to sign up!
Beth El Synagogue Center
1324 North Avenue
New Rochelle, NY 10804
Julie Rockowitz, Director: (914) 235-2700, x256
Email: daycamp@bethelnr.org
www.betheldaycamp.org
Inchworm at the Scarsdale Congregational Church Nursery School has been a summer program in the community for over 30 years. Inchworm is a morning-only program open to children who will be entering Three's classes, Four's classes, or kindergarten for the 2017/2018 school year. Inchworm staff are all experienced preschool teachers. Each day at Inchworm includes indoor play, arts and crafts, stories, games and snack. There is also a special activity every day, such as a visit from a Nature Specialist, music, or a gym/fitness class - outdoor playground and sprinkler play, too. Each week at Inchworm features a different theme, such as pirates, camping, gardening and sports. The daily activities and crafts are geared toward that week's theme. Inchworm is a four-day-a-week program—Mondays through Thursdays from 9:15am to 12:00 noon. Summer 2017 program dates are
June 26th to August 3rd. Tuition is $195.00 per week (2 week minimum required).
Scarsdale Congregational Church
One Heathcote Road
Scarsdale, NY 10583
www.sccnurseryschool.com
Summer Scene at The Little School combines the fun of summer camp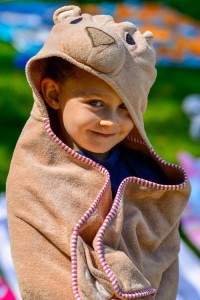 with early childhood learning in a structured, nurturing environment under the guidance of acclaimed teachers. Children enjoy adventure filled days that incorporate active athletic play, swimming at the Scarsdale Pool, art projects, music, play centers and plenty of time outdoors. Each week features a different Theme Adventure or Special Event, creating added excitement and learning opportunities. Theme Adventures give the children a chance to expand their talents and interests, build self-confidence and create lasting friendships. Samples of our themes include Freedom Rocks, Ocean Odyssey, In the Garden, Superhero Week (Scarsdale Fire and Police visit), Down on the Farm (animals visit KBLS), Strummin and Drummin (music event) and Jolly Roger Pirate Adventure (storyteller visits). The program is open to children 3 and 4 years of age. The 7-week program runs Monday - Friday from June 27 - August 11. The Full Day program is 9am - 3pm, with a 9am – 1pm half-day option for 3 year olds. Extended hours before and after camp are available from 7am - 6:30pm. Lunch and a healthy snack are provided each day.
The Little School
307 Mamaroneck Road
Scarsdale, NY 10583
(914) 472-5409
https://www.kbls.org/summer-scene/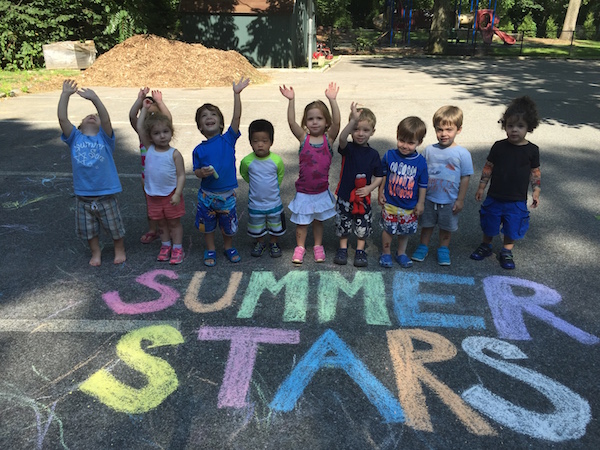 Scarsdale Synagogue's Summer Stars Summer Program is the perfect place for your child's first camp experience. This warm and nurturing program is a seven-week camp for children 18 months to 5 years old. The campers are engaged in activities such as sports, music, art, story time, daily water play and much, much more. There are special theme days each week such as Circus Day, Hawaiian Day or Carnival Day. At Summer Stars, friendships are formed and children grow socially, emotionally and intellectually as they engage in fun, stimulating summer activities. There is a three day option for Toddlers ages 18 to 30 months and 2 year olds may choose the three day option or attend five mornings a week. Three to 5 year olds may choose a half-day, 9am -12 noon option or a full day option from 9am - 2pm and will be served a lunch sent from home.
Scarsdale Synagogue
2 Ogden Road
Scarsdale, NY
914-723-3001
http://bit.ly/summerstars10583
St. James The Less Fun In The Sun Summer Program is a morning program for children aged 2, 3, 4 or 5 years old or those entering kindergarten in the fall. Staffed by experienced nursery school teachers,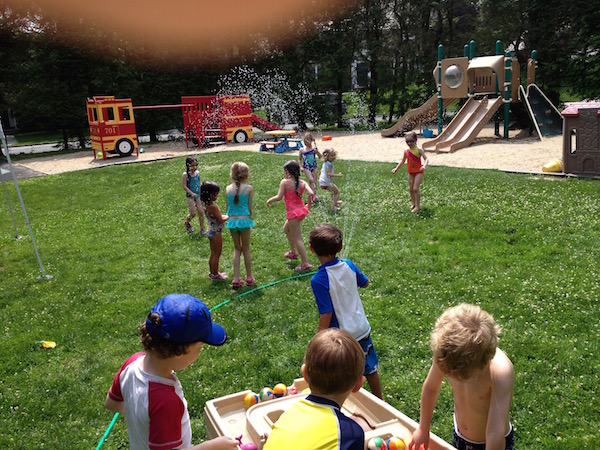 the Fun in the Sun Summer Program offers outdoor playgrounds, water tables and sprinklers, plus music and movement, gym and yoga classes, arts and crafts and fun weekly themes. Directed by Cheryl Smith, the program runs from 9 - 11:45 am, Monday through Thursday from June 26 to August 3. For the two's program, there is one counselor for every five campers. For the 3,4,5's, there is a 1 to 7 counselor camper ratio. Fees are $100 per week for 2 days and $200 per week for 4 days.
Fun In The Sun Summer Program
St. James the Less
Crane Road and Church Lane
Scarsdale, NY 10583
Cheryl Smith, Director 914-723-1018
Email: stjamesnursery1@verizon.net
Westchester Reform Temple's "Summer Play Place Camp" offers young children a unique 7 week summer experience. The professional staff provides arts and crafts, water-play, stories, games, athletics and snack within a nurturing and loving environment. The 3's and 4's program is enhanced by specialists in music, movement and nature and special theme days. There are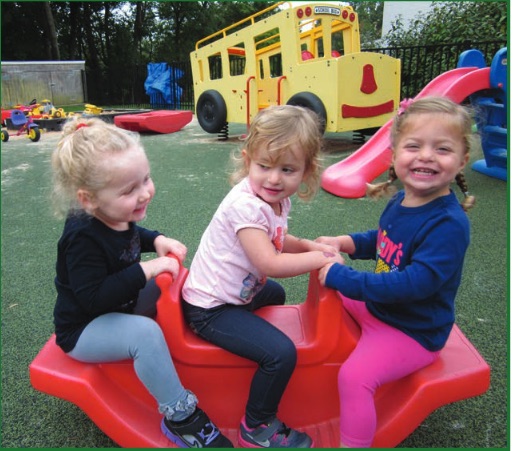 separation classes and classes with a loved one to stay as options for children who will be entering a 2's program in September. The little ones also enjoy crafts, water-play and music. Your children will learn, laugh and flourish.
Westchester Reform Temple
255 Mamaroneck Road
Scarsdale, NY 10583
914-723-5493
Email: sue.tolchin@wrtemple.org
www.wrtemple.org/page/early_childhood_center

Find the Perfect Camp for your Child:
Spectacular Summers: If you are thinking about camp or a teen program for your child for this summer or next, Ellen Wylie of Spectacular Summers would be happy to help you. Ellen has many years of experience in the industry and knows the camps and teen programs well. Every summer, Ellen personally visits and observes many camps while they are in session. During the rest of the year, she speaks to and meets with directors and obtains feedback from families she has placed. As a result, Ellen has the up-to-date knowledge and information to make the right recommendations for each child. She would be happy to share her personal knowledge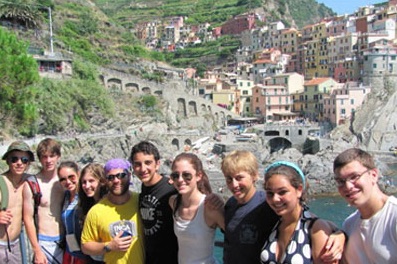 and expertise with you. Ellen will gain a thorough understanding of your child and what you are looking for and then provide well-thought out suggestions. The service is free of charge to parents. Ellen is highly respected by camp directors and parents alike.
Phone: Ellen Wylie (914) 722-2644
Email: ellen@spectacularsummers.com
www.spectacularsummers.com
What else?
The Scarsdale Recreation Summer Day Camp offers four camps for children from Kindergarten through eighth grade, including recreational and educational programs and daily swimming at the Scarsdale Pool. The camp accommodates about 900 children in grades K-8. Camp Sagamore is for children entering kindergarten, Camp Lenape for first graders, Camp Wapetuck for second graders and Camp Pathunke is for kids in third through eighth grades. The season runs from July 3-Friday, Aug. 4 (no camp July 4) from 9am - 3:30pm. Transportation is provided from each elementary school, Scarsdale High School, George Field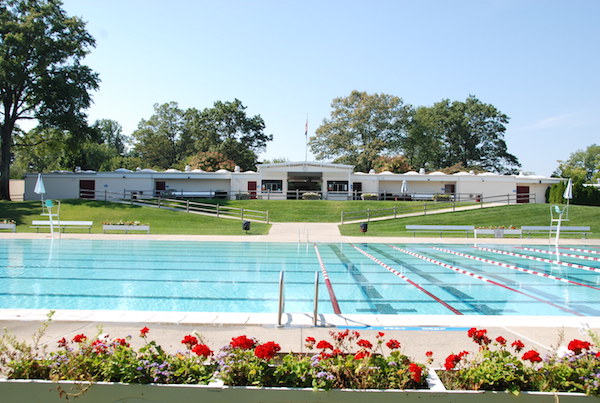 Park, Kids' BASE and the Scarsdale Pool. There are also combination camps for third-eighth graders who can choose soccer or sports camp in the morning and regular day camp in the afternoon. The Village offers two sessions of Teen Travel Camp for sixth through ninth graders, who go on a different trip each day.
Phone: (914) 722-1160
Email: recreation@scarsdale.com
www.scarsdale.com/campcentral
CNC Taps Hochvert for Mayor and Callaghan, Finger and Ross for Village Trustee
Details

Category: The Goods
Published on

23 January 2017

Written by

Joanne Wallenstein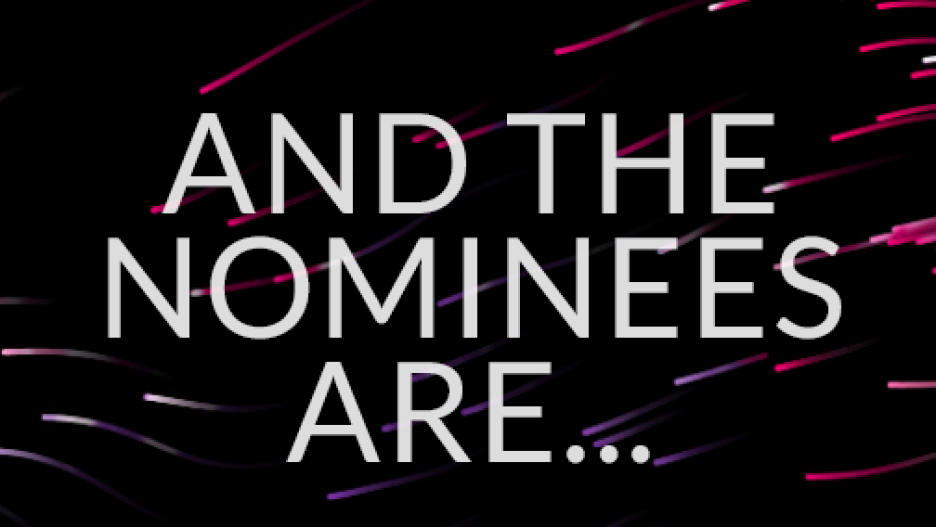 Dan Hochvert, a long-time Scarsdale resident, former Village Trustee and dedicated volunteer has been tapped by the Citizen's Nominating Committee as their candidate for Mayor of Scarsdale. On Sunday night January 22, 2017 the Scarsdale Citizens' Non-Partisan Party, announced the slate of candidates selected by its publicly elected caucus, The Citizens Nominating Committee (CNC).
Here are the nominees:
Dan Hochvert, Mayor

Matthew J. Callaghan, Trustee

Carl L. Finger, Trustee

Seth Ross, Trustee
In addition to Hochvert, two standing trustees were re-nominated; Trustees Matt Callaghan and Carl Finger, and Seth Ross was nominated to fill the seat that will be vacated by William Stern who will complete two terms as Village Trustee. This is Ross's second nomination. He was first nominated in 2016, but a glitch with his paperwork prevented his name from appearing on the ballot. A write-in campaign ensued in which Trustee Deb Pekarek won the election and was seated for a second term.
Here is some preliminary information on the candidates. More information will follow when it is available:
Dan Hochvert has lived in Scarsdale for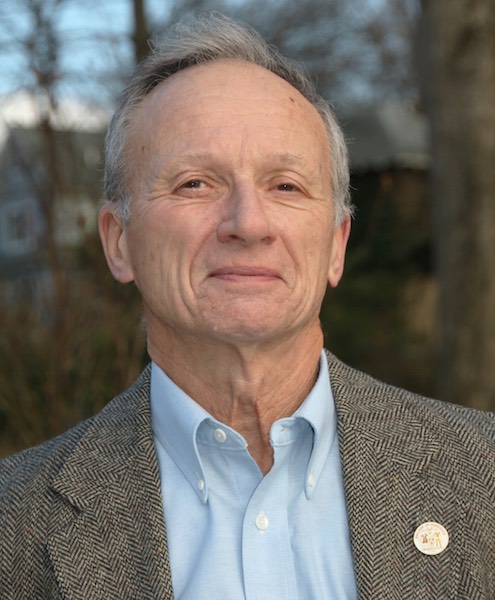 37 years and served as Scarsdale Village Trustee from 2006-2010. He has remained very active in Village affairs since that time. Dan was appointed to the Scarsdale Planning Board in 2012 and ultimately chaired the board in 2015/16 when it deliberated on issues such as the moratorium on the use of gravel surfaces to meet lot coverage requirements, the new condominium project at 2-4 Weaver Street and many subdivisions. He has promoted conservation and sustainability and worked with the Friends of the Scarsdale Parks on an ambitious project to reclaim several acres of land in Harwood Park, between the library and the high school. In conjunction with the Village, the group mobilized volunteers to pull out invasive plants and plant 250 native trees. He also served as a volunteer at the Scarsdale Teen Center, where he helped to build the outdoor deck, co-chairs the Scarsdale Forum Education Committee and previously served twice as the chair of the Citizen's Nominating Committee, (2012 and 2013) the group that nominated him for Mayor. He is a former President (2012) and Vice President of the Scarsdale Forum.
Trustee Matt Callaghan has been nominated to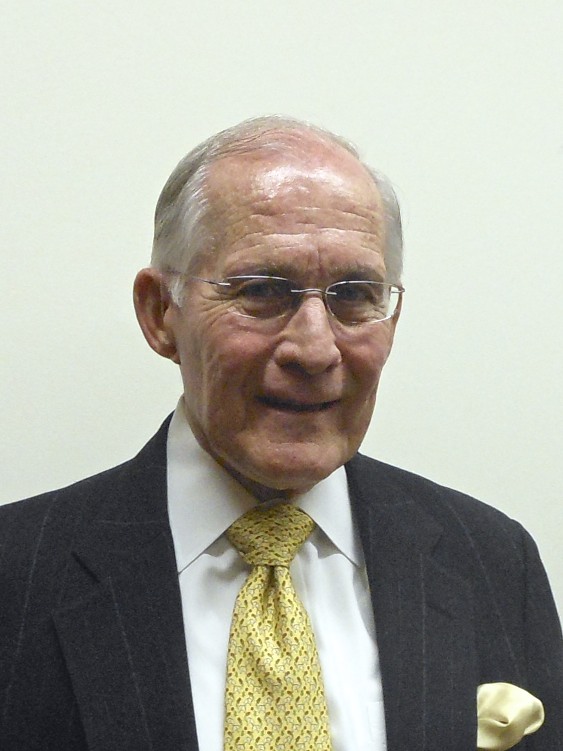 serve a second term as Village Trustee. Callaghan is a semi -retired- safety management consultant for the hospital and hotel industry and a trustee of the Fire Safety Directors Association of greater New York and a trustee of the International Code Council's New York chapter. He has been a volunteer firefight in Company #1 since 1982 and had 33 years of active duty as of March 2015. HE served on the Scarsdale Zoning Board of Appeals, the Scarsdale Bowl Committee, the Scarsdale Forum and on a screening committee to select Village Manager Al Gatta. In the past two years, Callaghan has been present at many Village events and has been an advocate for firefighters. He was recently the lone vote against plans to renovate the Popham Road Fire Station as he felt the renovation did not go far enough to meet current requirements and address the needs of the firefighters. He also voted against the plans to renovate and expand the Scarsdale Library, due to reservations about securing the pledges from private donors. Callaghan feared construction cost overruns would be paid for by the Village. Instead, he favored funds going to the renovation of Fire Station #1, calling it a "life and death matter."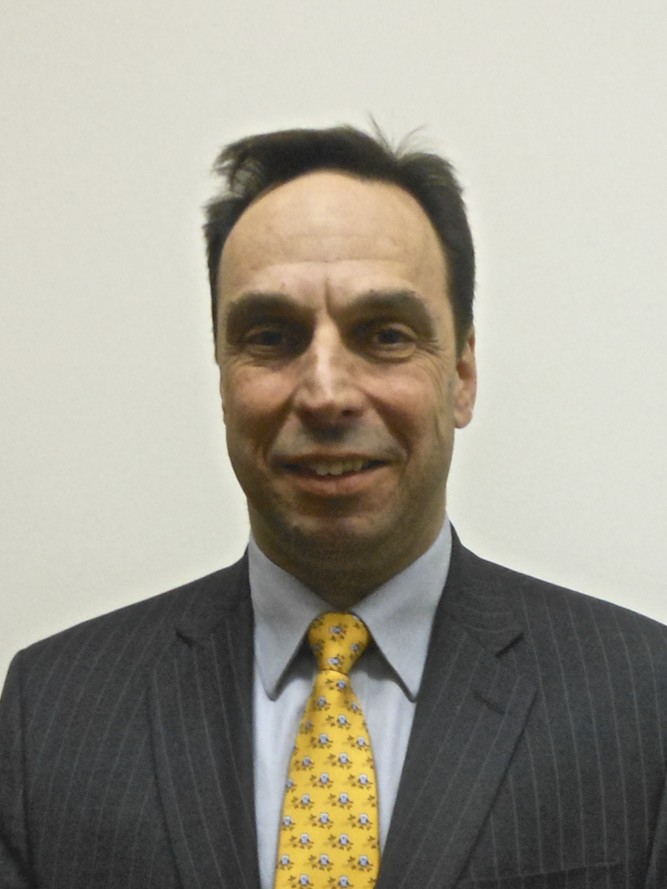 Carl Finger, a lifelong Scarsdale resident and real estate attorney has also been nominated to serve a second term. Coincidentally, Trustee Callaghan lives in the house where Finger grew up. Previous to his term as Trustee, Finger served on the Conservation Advisory Council and the Board of Architectural Review. Finger has been an engaged and vocal member of the board on issues including the revaluation and the library. His mother, Dorothy Finger, is a former Village Trustee. In an interview in March 2015, Finger was asked why he would recommend a move to Scarsdale and said, "I can't think of a better place to live. In additional to the obvious draws, the schools and proximity to NYC, the small town feel that we have where the local merchants know the customers, the elementary schools and parks provide walking distance resources, the recreation department, the Scarsdale Pool, the library, and the welcoming nature of the community are without comparison."
Seth Ross is an attorney with years of legal experience and an impressive resume of volunteerism in Scarsdale. He has worked as a partner at Jaspan Schlesinger in Garden City since 2002 and was previously a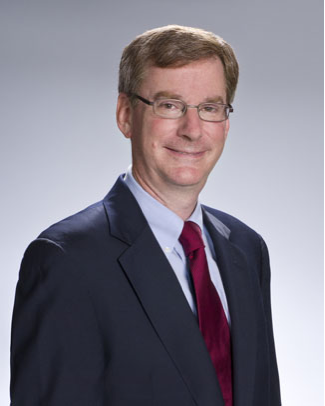 partner at Ross & Ross LLP. In his second career as Scarsdale community volunteer he has served in a variety of capacities. He was the Chair of the Planning Board, Chair of the Zoning Board of Appeals, as a Trustee of the Scarsdale Foundation, Chair of the Scarsdale Bowl, Chair of the Procedure Committee and on the CNC as well as the Scarsdale Volunteer Fire Department. He is a graduate of Boston University School of Law and Duke University. In January 2016 Ross said,, "In the course of my community service I have become familiar with the workings of various aspects of community government and with many of the people whose work, whether volunteer or professional, enable the Village of Scarsdale to function as it does." Ross expressed a "desire to see (Scarsdale) retain its special character while evolving to meet the changing needs of its residents."
About the selection of the candidates, Lena Crandall who chaired the CNC said, "The CNC searched for potential candidates and deliberated over the course of two months diligently following up with hundreds of references from throughout the Village. While deliberations and reference conversations are not shared publicly, the thirty-member CNC considered and researched carefully the background, experience, and qualifications of each candidate."
"It is the Scarsdale Citizens' Non-Partisan Party's privilege to support a candidate that has the experience, temperament, judgment, and character to lead. Mr. Hochvert possesses a level head and a steady hand with exceptional community and leadership experience. It is a mark of Scarsdale's excellence when volunteers of Mr. Hochvert's caliber will serve," stated ML Perlman Chair of the Scarsdale Citizens' Non-Partisan Party.
Though the CNC's slate of candidates often runs unopposed, other candidates can run if they submit an independent nominating petition with the signatures of at least 100 registered voters to the Village Clerk by the deadline of Tuesday February 14, 2017 at 5pm.
The general Village election will take place Tuesday March 21st 2017 at the Scarsdale Public Library, 54 Olmsted Road.
Have a comment? Please include your first and last name. Inappropriate comments will not be posted.

SHS Debaters Excel at Three Weekend Tournaments
Details

Category: The Goods
Published on

12 January 2017

Written by

Josie Blatt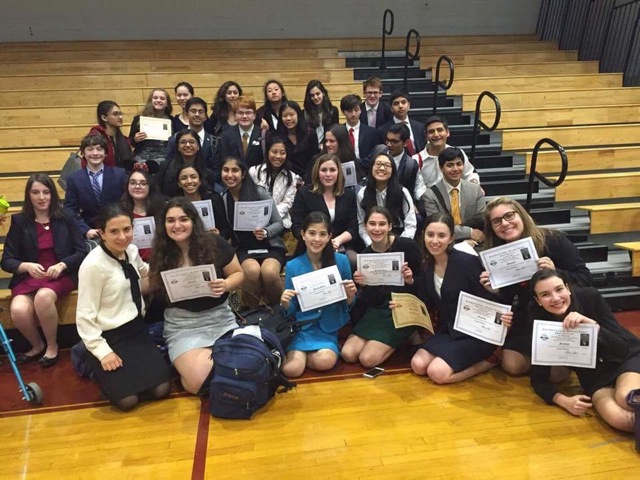 The weekend of January 7, students on the Scarsdale High School Speech and Debate Team attended three different tournaments around the country.
On Saturday, January 7, 2017 the Scarsdale High School Speech Team brought 50 students to the annual Chaminade Invitational Tournament in Mineola, NY, the highest number of students the team has brought to a tournament all year. Students competed in seven speech categories: Junior Varsity Oral Interpretation, Varsity Oral Interpretation, Junior Varsity Extemporaneous Speaking, Varsity Extemporaneous Speaking, Dramatic Performance, Declamation, and Original Oratory.
In Oral Interpretation (OI), students alternate every other round between performing one prose piece and one poetry piece. Prose pieces that SHS students are currently competing with include "Mick Harte Was Here" by Barbara Park, "Out of My Mind" by Sharon Draper, and "Swallow the Ocean" by Laura Flynn. Poetries include "Shark Girl" by Kelly Bingham, "Perfect" by Ellen Hopkins, and programs of poetry on topics such as social anxiety, feminism, and LGBTQ rights. Competitors read from a small binder, and are prohibited from moving their feet, so they can be judged solely on their vocal variation, hand gestures, and facial expressions.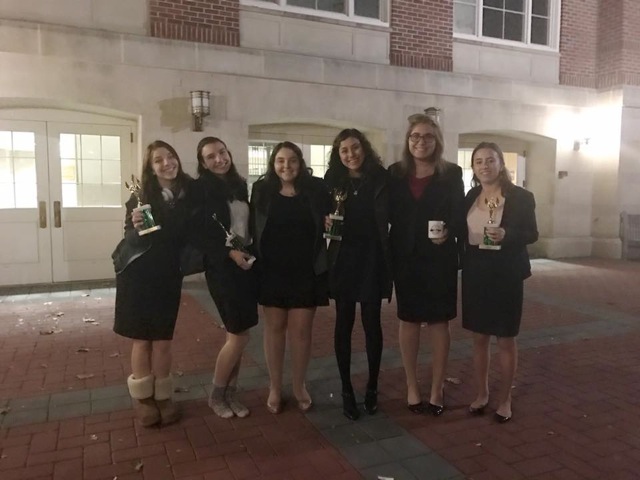 Overall, students like to describe OI as "competitive acting". OI is one of the more popular speech categories, because it is one of three that freshman on the team start off learning. Freshman joining the Speech Team can select to get their initial training in either Oral Interpretation, Declamation, or Extemporaneous Speaking.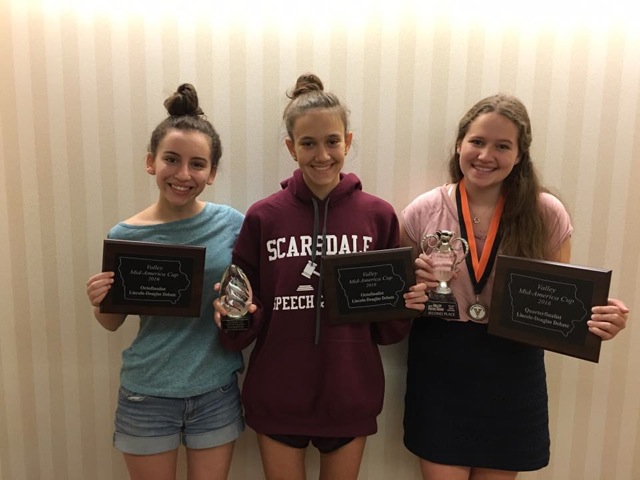 Extemporaneous Speaking is a current events based category. Before each round of a tournament, competitors draw a question they have never seen before, related to an issue in the news. They are then given 30 minutes of preparation time before they have to give a 7-minute speech, without notes, answering the question. To prepare for tournament, "extempers" file articles, keep up closely with current events, and give practice speeches. Example extemp questions from a tournament this weekend include: "How much influence does Donald Trump have on whether businesses build here or overseas?" "Should Montenegro be allowed to join NATO?" and, "How has the push for legalized marijuana in America affected the drug war in Mexico?"
In Dramatic Performance (DP), another "competitive acting" category, students cut and perform pieces from a book, play, or short story that are either humorous or dramatic. DP is similar to OI, but it is memorized and you are allowed to move your feet, so competitors are also judged on their movements.
In Declamation, students give speeches that have already been given, and are judged on their delivery of the speech. For example, competitors often perform Ted Talks, Commencement Addresses or Original Oratory speeches from previous years.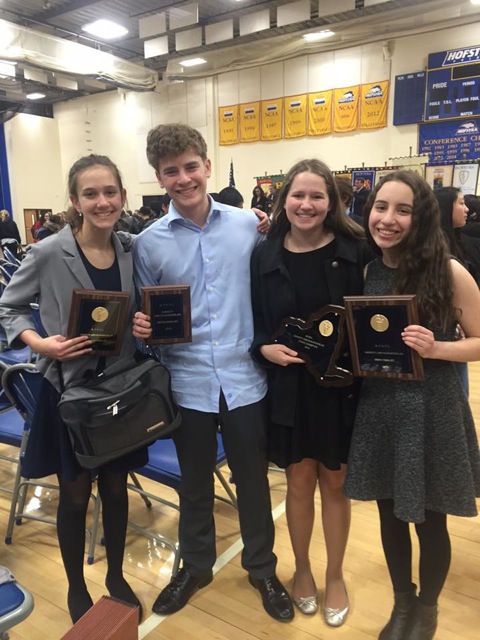 In Original Oratory students write and perform their own 10 minute speeches on a societal issue that they are passionate about, and offer solutions on resolution of these issues. Competitors are judged on the delivery of their speeches, along with the writing. Josie Blatt's (17') oratory this year is about how we've lost the wonder that we had as young children, and why we need to regain it. Other examples of Oratory topics include Natalie Rosier's ('18) speech on society's over reliance on predictions, and Emily Schwartz's ('17) on the fear of being alone, and how we can see being alone in a positive light.
The structure of a typical one-day speech tournament consists of three preliminary rounds, where students give their speeches in rooms with five other competitors. They are ranked on a scale from one to six, and the students with the lowest cumulative ranks move on to either a one room final round with six to eight competitors, or a two room final round with 12-16 competitors. However, this Saturday students were informed after the first preliminary round that the final round was cancelled due to the snowstorm, and the team left immediately after the third round. Although there was no final round, students were still awarded half qualifications to the New York State Forensics League Championship, at Hofstra University in April, based on their ranks in the three preliminary rounds.
The following students from Scarsdale High School received half qualifications: In JVOI, Julia McMurray '19 and Emma Glaser '20, and Christina Coco '20. In VOI, Jocelyn Weiss '19. In JVEX, Eve Mainster '20, Adina Mistry '19 and Abhinav Vittal '20. In Declamation, Katia Jacovides '19, and in Oratory Josie Blatt '17. Mainster and Blatt are now fully qualified for the State Championship, and will join around 20 other speech team members who are already qualified.
On Friday, January 6, and Saturday, January 7, 2017, 16 students on the debate side of the team attended the Newark Invitational tournament at Science Park High school in Newark, NJ. The Lincoln Douglas resolution for January and February is "Public colleges and universities in the United States ought not restrict constitutionally protected free speech." Students must argue the affirmative and negative sides on this resolution.
Students competed in Varsity Lincoln Douglas Debate (1 on 1 debate), Novice Lincoln Douglas Debate, and Novice Public Forum Debate (2 on 2 debate). In Varsity LD there were six preliminary rounds, and the tournament broke to partial double octafinals. Natalie Isak '18 and Michael Landau '17 were double-octa finalists, Lauren Singer '17 was an octa finalist, Gillian Zipursky '17 was a quarterfinalist, and Zack Gelles '17 was a semifinalist. Zipursky and Gelles received bids to the Tournament of Champions, making it Zipursky's third bid of the season, and Gelles's second, completing his qualification to the Tournament of Champions. Zipursky was also ranked third speaker and Gelles was ranked fourth. In Novice LD, there were five preliminary rounds and the tournament broke to quarterfinals. Nikki Lerner '20 was ranked 8th speaker.
On Saturday, January 7 and Sunday January 8, 2017, Zach Kapner '17 and Keshav Rastogi '17 attended to the Montgomery Bell Academy Extemp Round Robin in Nashville, Tennessee, an invite-only tournament for competitors in Extemporaneous Speaking. Invites to the tournament were based on performance at major circuit tournaments in both the prior season and the first semester of this one. There were ten rounds of Round Robin competition, with four competitors and three judges per room. There were only 16 competitors invited, so it was an impressive achievement just to be a participant, but Zach Kapner '17 also placed sixth in the highly competitive tournament.
January is a busy month for the Speech and Debate Team. Next weekend, January 14-16, students will be attending the Sunvitational Tournament in Ft. Lauderdale, FL, the Fr. Rippon Memorial Tournament at Regis and Loyola High Schools in Manhattan, and the Lexington Winter Invitational in Lexington, MA. Later this month, the team will be attending the Columbia Invitational at Columbia University in Manhattan, and the Convent of the Sacred Heart Tournament in Greenwich, CT.
The team is coached by physics teacher Joe Vaughan, and assistant coach Will Maldarelli, a middle school social studies teacher. They chaperone and help run almost all tournaments that team attends. However, on a weekend with more than two tournaments, the team brings parent chaperones. The team also must provide a certain number of judges at each tournament, depending on how many students it brings. The judges are typically trained parent judges or SHS alumni. In addition to judging tournaments, parents of team members also help run the Scarsdale Invitational Tournament, hosted at SHS in November.
This year's Speech and Debate Team is the biggest it has ever been, with 138 members. With a team so large, the mentorship training program is incredibly valuable. The team's 19 junior and senior officers, and other upperclassman, work closely with underclassmen at practices twice a week. The team has been very successful this year, and is looking forward to a great conclusion to the season.
Almost, Maine On Stage at SHS Friday and Saturday
Details

Category: The Goods
Published on

20 January 2017

Written by

Joanne Wallenstein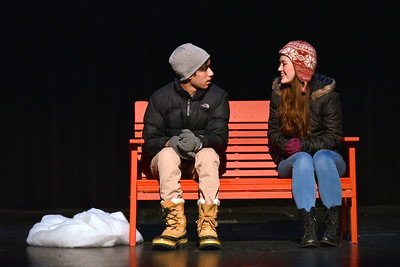 The Scarsdale High School Drama Club will present Almost, Maine in the SHS auditorium on Friday night January 20 and Saturday night January 21 at 7:30 pm. Written by John Cariani, the performance includes nine short plays that explore love and loss in a remote, mythical almost-town called Almost, Maine. It premiered at the Portland Stage Company in Portland, Maine in 2004 where it broke box office records and garnered critical acclaim. There are eleven short scenes: the Prologue (which continues in the Interlogue and Epilogue), Her Heart, Sad and Glad, This Hurts, Getting It Back, They Fell, Where It Went, Story of Hope, and Seeing the Thing. Almost, Maine is directed by Ellis Jones and Tali Lesser, and it's a show you don't want to miss!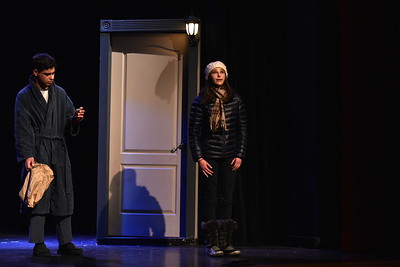 The performances will be in the Scarsdale High School auditorium on Friday January 20th and Saturday January 21st at 7:30 pm.

Tickets are available here or at the door.
Photos by Jon Thaler: See more here: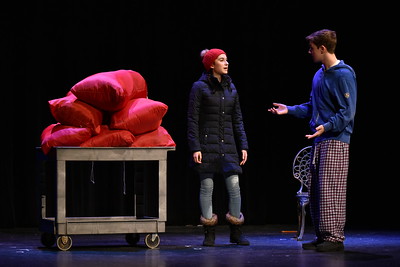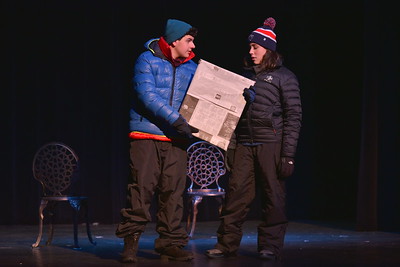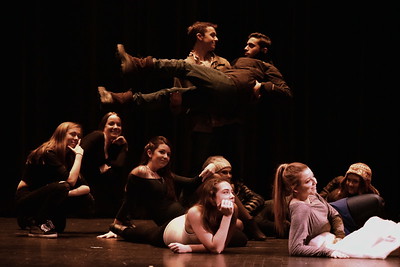 Greenacres: A Road Map to a Solution
Details

Category: The Goods
Published on

05 January 2017

Written by

Joanne Wallenstein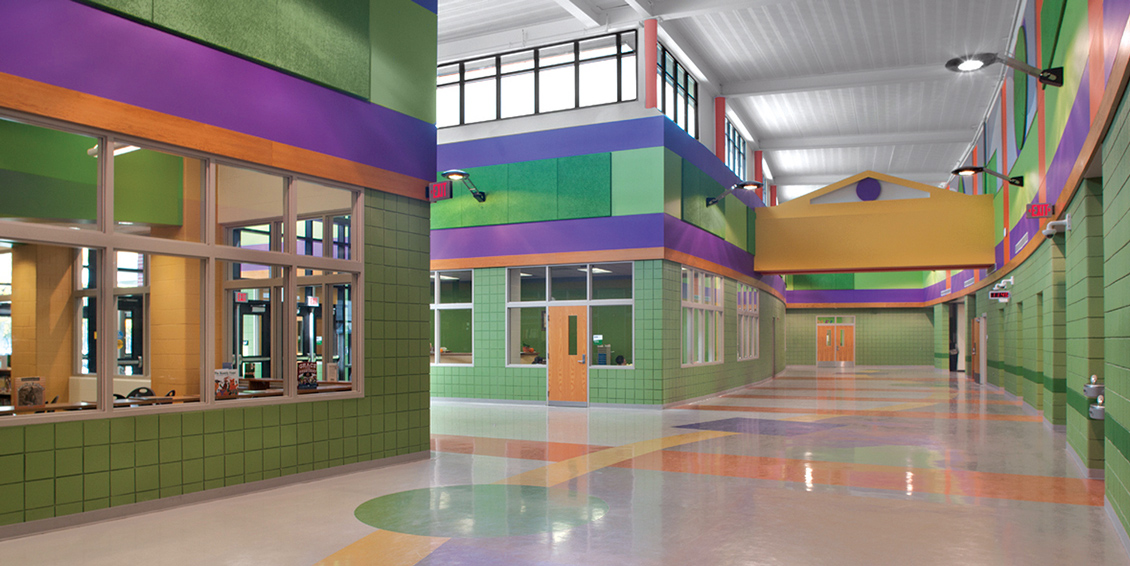 (This is an opinion piece from site founder Joanne Wallenstein)
In late September, Dr. Hagerman formally announced "a pause in the discussion" about the future of the Greenacres School, due to a divided community." He made a call for more time, saying, "Let's work together. Let's pause, reflect, communicate, and collaborate."
Here we are a few months later, and I agree; it's time to communicate and collaborate to find a solution that works. To begin 2017, here are my ideas for a process that will engage all stakeholders and build positive momentum toward a decision.
Research:
First, let's do our research by inviting experts to present their thinking about educational trends for the future, learning spaces to support these trends and sustainability professionals who can showcase features of green schools and demonstrate how these green buildings can save energy and become a part of student's learning experience.
Visit:
Learn from the Friends of the Scarsdale Library and send ad hoc groups from Scarsdale to visit state of the art facilities in other communities. Let's find out what's working in other schools by interviewing the educators who work at these schools and gathering ideas that we might consider in our own planning.
If we are going to provide a school to last another 100 years, let's explore how children will be educated in the future. Perhaps schools will not be built around the concept of classrooms by grade housing 20-25 students each. Maybe we will require different types of spaces and facilities where students can build, collaborate and explore. How will technology be integrated into the environment? What's the thinking about the future of physical education and what equipment will state of the art schools include? There are many questions to consider and the entire community should be invited to listen and learn.
Engage:
Next we need to facilitate an open exchange of ideas. Let's invite the faculty of Greenacres School to an upcoming Board of Education meeting to provide their thoughts on the current facility and how it impacts the curriculum and student well-being. Give them license to present their ideas for creating an ideal learning space for the future.
Likewise, the Greenacres PTA should be invited for a similar exercise. Permit parents to give their candid views of the current facility and how the learning experience can be improved in the future.
Members of the Board of Education should reach out to their constituents, hear their ideas and invite them to be part of the process.
The administration should sponsor a series of forums and round table exercises with stakeholders to brainstorm ideas, prioritize needs and get involved in planning for the future. Invite parents, faculty and empty nesters to share their thinking.
Prioritize:
Once we've gathered and evaluated what's available, prioritize the features that will be needed at the school. Evaluate architectural and engineering firms that have the expertise to design schools, vet them, select one and request schematic designs.
Consider:
Once the process is complete, our next steps should be clear. The community will have been part of the planning, they will be invested in the solution and feel ownership of the decision.

In short, now is our opportunity to build on Scarsdale's tradition of excellence by planning facilities for the future. We need to move the conversation away from peeling paint, poor air quality, lead pipes and mold onto bright, state-of-the-art facilities that will continue to attract young parents to our Village.
Onward and upward.