You've Asked, We've Answered: Top Podcasts for Everyone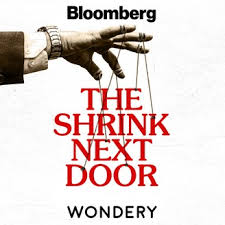 Whether you pound the treadmill, commute or simply want a diversion while folding the laundry, listening to podcasts has made going about our daily business tolerable and even fun.
Podcasts can make long family car rides more peaceful. I enjoy listening to a podcast while cooking dinner and my son likes to listen to podcasts while playing with Legos. If you've not a podcast junkie, we hope this will inspire you listen to a few. And if you already have favorites please share the names the comments section below.
Here's our list of recommended podcasts:
True Crime
The Shrink Next Door is our "Editor's Pick" for a podcast. And she's spot on. This tells the story of psychiatrist Isaac Herschkopf and his odd, long-term doctor-patient relationship that results in living with one of his patients in his house in the Hamptons. Their co-dependency is unique and as soon as one episode ends, you'll press play for another. The podcast is written and narrated by Joe Nocera of the New York Times and is based on the true story of his shrink-neighbor. There are seven episodes in total.
Uncover: The Village follows journalist Justin Ling who investigated the disappearance of eight gay men, six of whom were immigrants, in the Toronto area. Dismissed and seemingly forgotten by the police department, Ling picks up where they left off and focuses, uniquely, on the lives of each individual victim rather than just on the heinous crimes committed.
Comedy
Comedy Bang! Bang! is an improv comedy podcast that invites special guests that often appear as other characters and return regularly to the show. The host, Scott Aukerman, was an HBO sketch comedy writer. Discussions may include wiping technique by known celebrities. The more you listen, the more you'll appreciate the recurring characters. All of your favorite comedians have probably guest starred on this podcast at least once.
My Brother, My Brother and Me showcases Justin, Travis and Griffin McElroy (three brothers) as they help advice-seeking people in a truly humorous way. The trio's interactions are hilarious. The reviews are almost unanimously five-star and people claim they've never laughed so hard and relisten to some episodes because they are just that funny.
Music
All Songs Considered is hosted by Bob Boilen and Robin Hilton from NPR. Conversations occur between the hosts and both new and emerging artists in a fun, upbeat way. All genres of music are included, mainstream and not so mainstream. Their tag line is "Hear songs that can completely change your day, with humor, heart and (sometimes) a whole lot of noise."
Song Exploder takes songs and breaks them down with the original recording artists to learn about the inspiration and stories behind them. Hosted artists include U2, Metallica, Fleetwood Mac, R.E.M., Lin-Manuel Miranda and hundred more. They also host composers from TV shows such as Game of Thrones.
Science/History/Social Issues
Science Vs. is hosted by Wendy Zukerman. She interviews scientists about topics ranging from gun control and fracking to hypnosis and ghosts. The podcast explores serious topics (in fun ways) such as how bad could a pandemic really be? Should football be banned? Why the rise in peanut allergies?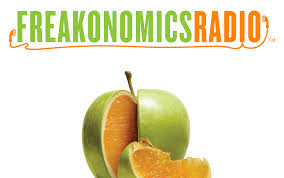 Freakonomics (based on the book by the same name) is a podcast for the those interested in learning about data-based arguments for things like why tipping still exists, how meetings can be made less terrible and issues with America's math education program. This podcast had me when I saw the title of this one: "Should America be Run by Trader Joe's?"
Storytelling
Serial is a one of the most popular podcasts and has won numerous broadcasting awards for investigative journalism. It debuted in 2014 and many seasons later, it's just as popular. Hosted by Sarah Koenig, each season tells one true story in exquisite depth and detail. Season one is famous for the case against Adnan Syed called "The Alibi."
Slow Burn is also a top-rated podcast that shares stories you already know, like the Clinton affair scandal or highly publicized crimes, and augments these stories with many more details, not previously known. Be forewarned that some happy listeners complain that season 3 has gone downhill.
Sports
Playing with Science is a podcast that focuses on the most unbelievable moments in sports history. There are lots of guests on the show including professional athletes, sports scientists, coaches, managers and even Neil deGrasse Tyson. It's a great podcast for even the most casual sports fans and there's a great episode about sneaker design.
Golic and Wingo is an ESPN podcast that provides current sports news. This podcast's archives won't be current but you can catch it several times daily to keep up with all the latest in sports when you don't feel like reading it in the paper or online.
Technology
This Week in Tech (TWiT) is a top-rated tech news podcast. As it's news, it is one of the best ways to hear current updates. This is the podcast people go to in order to hear a discussion around Google buying Fitbit or to learn about FBI face tracking software. Several tech trends or topics are covered in each episode.
Note to Self is another great podcast that covers current issues in technology that you probably are not hearing about elsewhere. Some episode titles that might call out to you are "How Selfies Share More Data than You'd Think," "How the Opioid Problem is Linked to the Internet," and "The Advent of Online Emotional Escorts."
Business/Money
Planet Money is an NPR podcast and is all about the economy. It includes lots of interesting special guests and covers topics like the rise and fall of bitcoin, the building of a machine that bought and sold stocks based on Trump's tweets and investor funded lawsuits. Lots of great stuff here.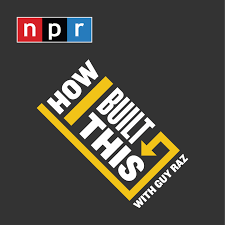 How I Built This is my nine-year-old son's favorite podcast. This one is perfect for the entrepreneur, whether failed or successful, or the wannabe entrepreneur. Guy Raz is an amazing host and interviews "innovators, entrepreneurs and idealists," with each guest getting their own episode. It explores the successes, missteps and failures of people who have ultimately built successful businesses, products or ideas. Some of our favorite include: Soul Cycle, Dyson, Teach for America, Spring-free trampolines and Southwest Airlines. Each story is fascinating; some guests are more dynamic than others.
Arts/Culture
99% Invisible is arguably one of the best podcasts of all times. It makes for interesting conversation at the dinner table. Even if the kids moan and groan at the start, my kids are usually interested in my retelling of some of these podcast episodes. Roman Mars created this podcast from his bedroom and it now has over 250 million downloads. His discussions bring to light things we never think about but that are ubiquitous, like who designed the "power" symbol for electronics? There's a great episode about "hostile architecture" that explains why a cement seat might be placed in a subway station (so it's not comfortable to sit on for a long period of time/to deter sleeping). Did you know that some businesses purposefully play classical music to deter teenagers from hanging out? Cities use lighting strategies to reduce crime and even limit the ability of drug addicts to use needles in bathrooms.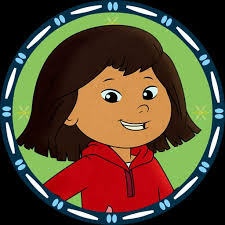 BBC Radio 3's program incorporates talks, interviews and debates with artists, scientists, public figures, writers, historians and other academic types. It's a sophisticated podcast that explores many different subjects with top-notch hosting.
Kid-Friendly Podcasts
Molly of Denali is a top-rated podcast that was released this summer. Dorothea Gillim and Kathy Waugh from PBS Kids introduce Molly, a native Alaskan girl, her dog Suki and her family and friends in this series that makes you feel like you're solving mysteries and having adventures through the wilds of Alaska. There are important teaching moments that parents will love. All of the characters are voiced by indigenous Alaskans. This podcast is great for toddlers through age 9.
Stuff You Should Know will keep curious teens entertained and gives them interesting topics to discuss with their friends. There are over 1,000 episodes ranging from topics like the possibility of augmented reality to bad breath and the purpose of black boxes.
Eleanor Amplified is a top podcast for all ages, but particularly 8-12 year olds. This podcast follows fictional radio reporter and investigative journalist, Eleanor, on interesting adventures that will keep all on their toes. Eleanor is witty, adventurous, smart and engaging and there are good lessons for kids in here too.
Listen up and share your feedback on the suggested podcasts or provide names of your personal favorites.