Volunteer Profile: Rachel Krisbergh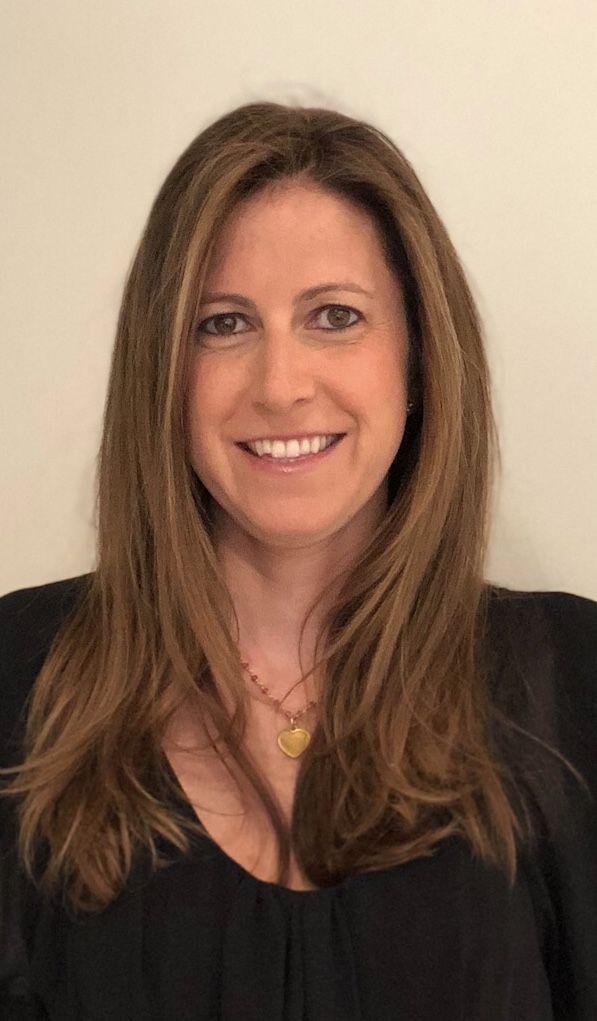 Rachel KrisberghIn this month's volunteer profile we interview Rachel Krisbergh who moved here less than five years ago and has already assumed leadership roles in several Village organizations. Meet Rachel and find out why she has embraced volunteerism and Scarsdale.
When did you move to Scarsdale and what was your initial volunteer activity?
I moved to Scarsdale in the summer of 2015 with my husband Jon and our two children, Jordan and Dylan. I began my volunteer work at the Early Childhood Center at Westchester Reform Temple where my children attended preschool. I was asked to be a co-chair for the preschool's parent organization (similar to a PTA president) and then I got involved with many different committees within the temple as a whole. My children now attend the Jewish Learning Lab at WRT and I am still active on many of the same committees.
What is your professional or educational background? How does it relate to the volunteer work you have taken on?
Before moving to Scarsdale, I worked as a special education teacher in the New York City public school system. When we moved here, I decided I wanted to be home with my kids but wanted to stay active by volunteering in the school and the community. I love working with children and families and all of my volunteer positions allow me to do that.
Tell us about your work with CHILD – what initiatives did you work on? How do you work with the school district to advocate for children with special needs?
This year will be my second year as co-chair of C.H.I.L.D (Children Having Individual Learning Differences). C.H.I.L.D is a part of the PTC and supports families throughout the district who have a child receiving special education services or need academic, social, emotional support. C.H.I.L.D hosts many events throughout the school year, including parent coffee's with district special education staff and administrators and information sessions for parents. C.H.I.L.D also invites presenters to speak to the school community about relevant topics. This year's presentations were on healthy sleep habits for school age children and developing resilience and self-advocacy skills in children.
One of my main goals as co-chair of C.H.I.L.D is to increase the visibility of the organization. We have parent representatives in each school, from preschool through high school and we want these parents to be the first point of contact for other parents within that school. For the first time this past Fall, each representative hosted an informal breakfast for families to get to know each other and find support from parents dealing with similar issues. The breakfasts were very well received and we had plans for similar events this Spring that unfortunately, due to the school closure, had to be cancelled.
How did you get involved with Scarsdale Family Counseling Service?
I had worked closely with Dara Gruenberg through my work at Westchester Reform Temple. Dara knew that I wanted to continue supporting families and children in the community, so she introduced me to Scarsdale Edgemont Family Counseling Service (SFCS) as an organization with a great mission and dynamic board.
Tell us about your work with SFCS – why do you believe the group is an important resource for Village residents?
SFCS is celebrating 100 years of service in the community this year! I joined the Board in 2017 and currently serve on the Executive Committee. I support the organization in many ways but one of my main goals is to bring more awareness to the agency among residents who are new to Scarsdale or have younger families and may not know about the important services we provide.
This is my second year as the co-chair of the gala committee for SFCS. Our Centennial Gala, which was originally scheduled for the Spring, will now be held on October 8th at the Scarsdale Golf Club. Three years ago we created the Rising Star Award to honor young leaders in Scarsdale who demonstrate impactful community service. This year we will be honoring Marcy Berman-Goldstein with the Rising Star Award!
SFCS has proven to be an exceptional and essential part of our community because they offer something for everyone. SFCS provides individual and family counseling, social skills groups for young children, parenting groups for Middle and High School parents and many programs and supports for the aging population living at home in Scarsdale. I also enjoy working closely with Jay Genova, the Executive Director and with the excellent professional staff at SFCS.
What do you enjoy about living in Scarsdale?
I love the community! Our family has made life-long friends and we feel right at home in Scarsdale. Getting involved in local community groups has introduced me to so many smart, caring and dedicated volunteers that inspire me because they make Scarsdale a wonderful place for so many of us to raise our families.
In your view, what challenges face our Village?
I think the work that Marcy Berman-Goldstein and the Scarsdale Business Alliance are doing to revitalize our downtown area is critical. My husband is on the board of the Scarsdale Forum, which has also focused on this issue through its Downtown Revitalization Committee. We all love our community so much and it is so important to support the local businesses. Everyone wants to have a lively and bustling village center but we can't do that without supporting the small businesses and restaurants.
What do you think is unique about Scarsdale and the people you work with here?
One of the things that I enjoy most about volunteering for so many different organizations is the people that I meet. Everyone brings such a unique perspective to the table and it is refreshing to be able to hear all the different viewpoints. Everyone that I work with truly cares about Scarsdale and making it a better place for all. Though you see many of the same faces on the volunteer circuit, everyone works tirelessly for their community and pours their heart and soul into what they do. We have a lot of very smart people here in Scarsdale and I have learned a lot from them which I carry into the work that I do.
If you had to advise a new resident about why and how to get involved, what would you recommend?
I recommend that people get involved in volunteer activities that interest them and suit their lifestyle. One thing I have found through volunteering in Scarsdale is that there are so many opportunities. Start with something that motivates you and go from there. It's really easy to get involved - just raise your hand! Residents can look in the back of the community calendar or visit Scarsdale.com to see a list of the community organizations. Volunteers play such a critical role in the work that gets done in our schools and community. Even a small job makes a big difference!