Somewhere New to Try: La Casa Bronxville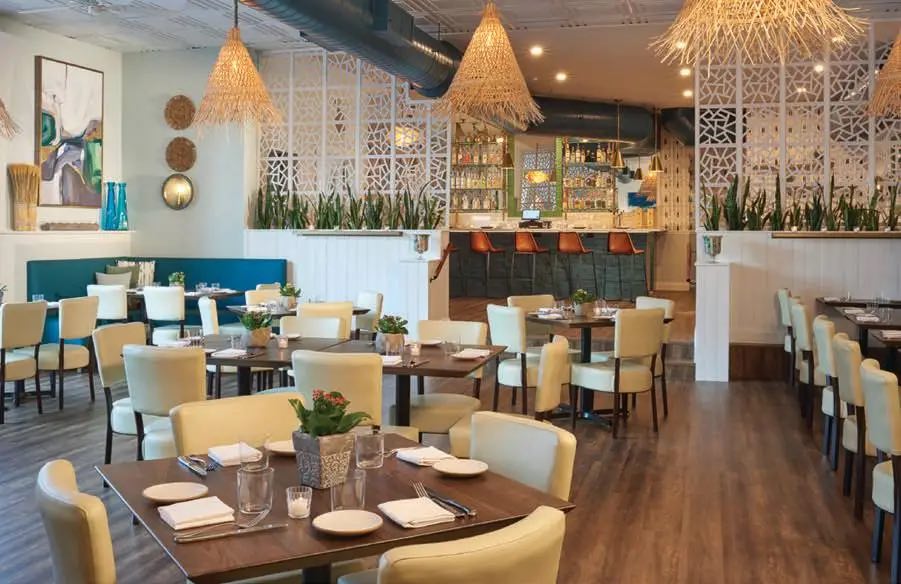 (Updated April 21, 2022) We haven't posted many or should I say ANY restaurant reviews lately, as there have not been many new openings in our area.
But happily the tide seems to be turning and last weekend we were happy to get a reservation at La Casa Bronxville, a new entrant to the lower Westchester dining scene. They opened in November 2021 and seem to have hit their stride. The night we visited, the restaurant was full and the atmosphere was lively.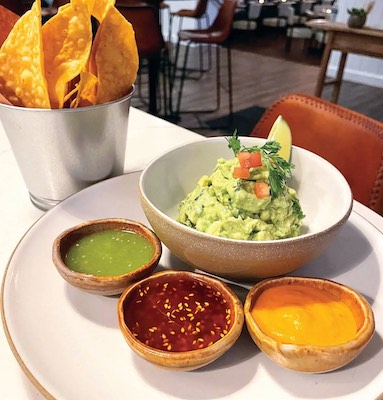 Guacamole and Housemade ChipsLa Casa is owned and run by a long time Bronxville resident who left the corporate world to embark on a new venture. Spencer Pingel explained, "In 2020 I retired after 30 years working at Colgate Palmolive. I was interested in doing something totally new, had always been interested in restaurants, and in parallel wanted to start a local business where I could work with my 24 year old son Rory who is on the autistic spectrum. It all came together when this space became available and I decided to "go for it."
He said, "We are located in a historic building that was part of the Gramatan Hotel dating back to the late 1800s. The hotel suffered a fire and was replaced by condominiums in the 1970's but the base of the hotel survived and that is what we are part of today. The prior restaurant was a rather mediocre Mexican restaurant called Blue Moon. My vision was for an upscale Mexican restaurant similar to the many excellent restaurants I experienced on frequent business trips to Mexico City. The design was done by Salisbury and Manus, a local design team based in Yonkers."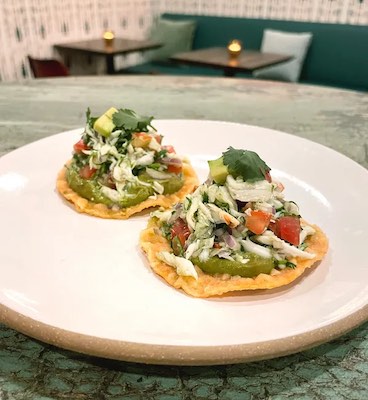 Crab Tostada
How was it to open during a pandemic? Pingel said, "The first six months were very challenging, as I was managing the redesign project, navigating the permit process, building a whole new team, learning the restaurant business, and navigating the Covid ups and downs all at the same time! I am very happy with the progress we have made and things have finally settled and I am enjoying this new life now. It is a lot of hours but I enjoy the work and in particular the opportunity to create a great experience for people and support the local community."
Pingel has also involved his family in the operation. He said, "My son Rory currently helps with service set up prior to opening (polishing silverware, replacing candles, folding napkins, setting the tables). My daughter has been working as a host and will train to become a server this summer. It has been great working with them."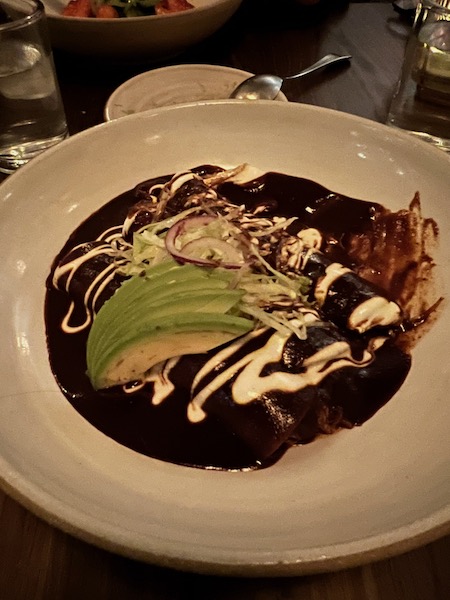 Enmoladas de PolloPingel's efforts appear to be paying off. On the night we visited, we were pleasantly surprised to find a spacious, well-appointed restaurant and bar, that had clearly been thoughtfully designed. Tables are well spaced and they offer outside seating as well.
The restaurant offers innovative Mexican fare, beyond the usual cheese quesadillas and chips and salsa – though those are provided as well. We started out with cocktails from their tempting list of margaritas and more. I chose the Paloma with tequila, grapefruit, lime juice and soda. The generous pour was sweet and refreshing and went down too fast. My husband had the margarita which came in a glass dipped in salt and chile. While we perused the menu and enjoyed our drinks we sampled their freshly made guacamole which came with house made chips and three salsas as well as the octopus appetizer and the crab and avocado tostadas, all highly recommended.
The service was speedy and we stalled a bit to slow down our dinner order. On the waitperson's suggestion, I ordered the enmoladas de pollo which were almost a cross between dinner and dessert. What arrived were enchiladas filled with roasted chicken, smothered in a rich chocolate mole sauce and drizzled with sour cream. It was rich and delectable. Others ordered the camarones a la diabla, shrimp in red pepper sauce over white beans and bok choy. The plentiful portion of shrimp was large and tasty.
Salmon a la Plancha
We also tried the salmon a la plancha, which was pan seared salmon served with mango salsa, quinoa and bok choy. That got rave reviews along with the tacos. These arrive two per order filled with a choice of carnitas (pulled pork), brisket, chorizo, chicken, mahi mahi or roasted cauliflower. The tacos were large and well-filled. I would like to go back and try those as well.
The service was warm, friendly and efficient and every dish was flavorful and thoughtfully prepared and presented. The kitchen is headed by executive chef Erik Lopez, who is originally from Puebla Mexico. Pingel explained, "Prior to joining La Casa Bronxville Erick was chef at Casa Enrique for nine years. Casa Enrique is based in Long Island City and is the only Mexican restaurant in NYC to receive a Michelin star. Chef Erik has also brought three additional cooks who have prior experience working together at Casa Enrique, so we now have a very strong kitchen team."
Kudos to Pingel and his team for risking a new business in these unsettled time and successfully navigating rules, regulations and customers' changing requirements to make it a winner.
We hear that in additio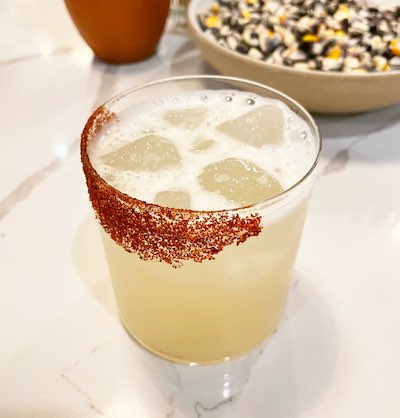 Margaritan to dinner on Tuesday through Saturday nights, they are also serving Sunday brunch. We're eager to return and taste more from the dinner menu and breakfast too.
La Casa Bronxville
7 Pondfield Road
Bronxville, NY
(914) 222-9016
lacasabronxville.com