We Lived Through Last Week ... Thanks to Our Generator
Published: Wednesday, 14 March 2018 08:07
Jeff Blatt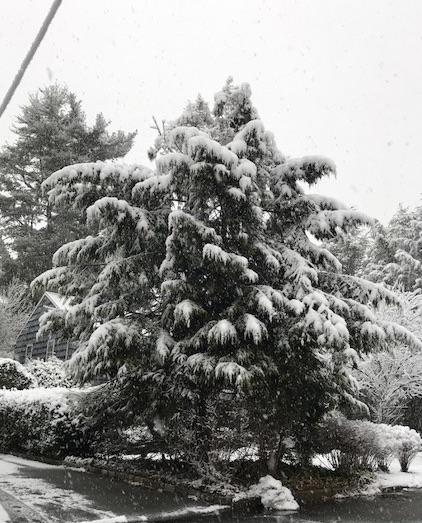 (Contributed by Jeff Blatt on Walworth Avenue who was out of power for 8 days last week.) I'll admit it. I love my generator, Elecktra. She was born in August 2012, just two months prior to Hurricane Sandy. ConEd had done everything in its power to delay Elecktra's arrival, but I had persevered and the hour of redemption was at hand.

As my family and I sat in the basement while Sandy's violence whipped through Scarsdale, we all knew the power was about to go out. We put our trust in Elecktra – a 20kw beast – and waited. My mind drifted back to a conversation regarding the size of the generator I wished to purchase. My electrician had asked, "Do you want to be able to run your air conditioners?" and I had replied, "Fred, I want to be able to run my neighbors' air conditioners."
Sitting in the basement, as our house shook, I assured the children that we would not be without power and then, the lights went out. We sat in silence, waiting, and less than a minute later, the generator went on and lo, power was restored. This was a great and now legendary moment in my house and my children chanted "Yay daddy, yay daddy, yay daddy." I believe that my wife Erin, a tough judge if ever there was one, was at least moderately impressed. Elecktra ran flawlessly for eleven straight days until Con Edison restored power.
My view is that, for those who can afford it, and who are subject to above ground power wires, a generator is now a must-have appliance, no different than a stove. I say this not for the comfort a generator provides, though there is that, but for preservation of one's home. Global warming promises more extreme weather in the years and decades to come, and losing power in the dead of winter can easily lead to frozen pipes and all the associated misery that comes with such a development. In essence, one can view the cost of a generator as a form of insurance. I also believe the presence of a generator increases the value of my home.
Before Elecktra, we lost power with some frequency, often for a day or two at a time. We stayed in hotels, threw out frozen food, and spent money dining out. We no longer incur these expenses.
We lost power last Friday, as did many Scarsdale residents. Elecktra ran for more than seven days until power was restored, and I have no doubt that she'll be called upon to serve again.