Missed The Little Mermaid on Stage? See the Photos Here
Published: Tuesday, 22 May 2018 12:00
Sarah Kazan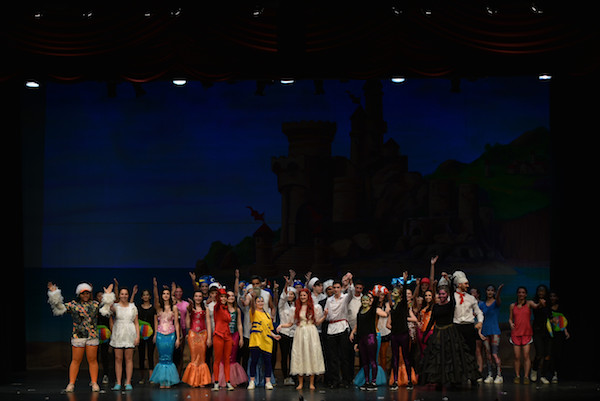 Drawing hundreds to the high school, the 3-day, student produced senior class production of Disney's The Little Mermaid was a success. None of it would have been possible without Director Camila Tardiff, assistant director Sophia Roth, musical director Hudson Lin, assistant musical director Dermot Kantor, and Technical Director Alex Hart along with around 70 other seniors in the cast, crew, band and orchestra. Also notable were the lively dances choreographed by Gabby Kaufman, costumes which turned the actors into mermaids by Aerin Cantor, and the lighting and scenery that made the cast appear to be under the sea by Ilana Tamir and Steven Orlofsky respectively. The production was produced by teachers Sandra Chan and Jose Lamela. Caroline Stemmerman started as Ariel, a sixteen-year-old mermaid princess, who is dissatisfied with life under the sea and curious about the human world. Despite her father's warning (played by Eashan Panjwani), Ariel seeks out the help of Ursula the Sea Witch, played by Jolie Suchin, to trade her voice for the chance to live on land and find love at last with Prince Eric, seen onstage as Jacob Greenberg. Also featured, were Chloe Faegenburg as Flounder and Camila Gristanti as Sebastian. "Camila and I were so happy with how it went! The cast really got it together in the end and the week leading up to the show… the show was so much fun for all of us!" said Roth. Photos below courtesy of Jon Thaler, see more here.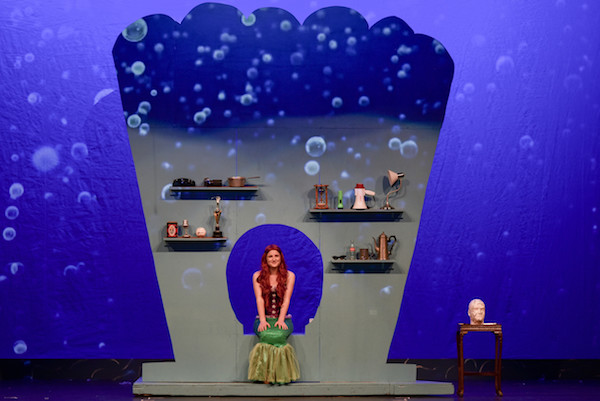 Caroline Stemmerman as Ariel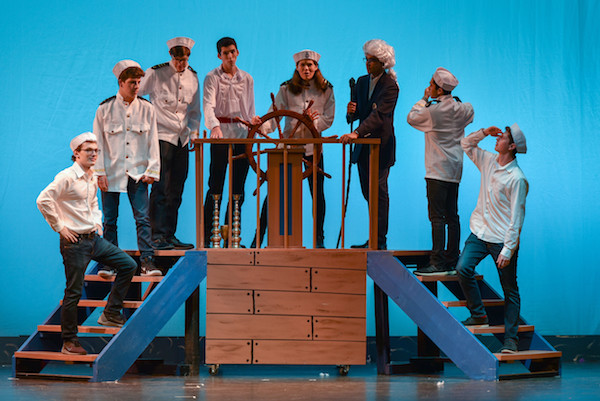 Prince Eric (Jacob Greenberg) and Grimsby (Arjun Ravi) with sailors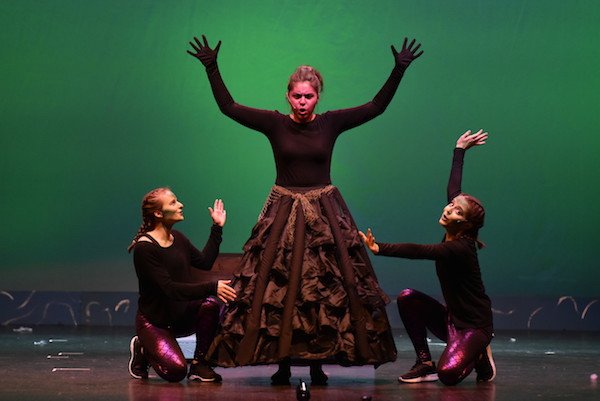 Ursula (Jolie Suchin) with her two eels Flotsam (Ari Stonberg) and Jetsam (Felicia Tuchman)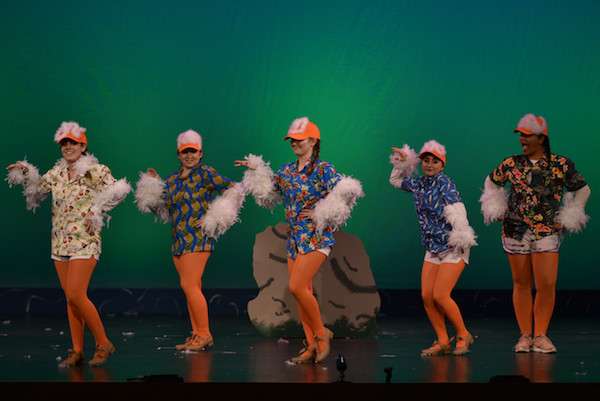 Featured dancers dressed as birds singing with Scuttle (Hannah Sanders)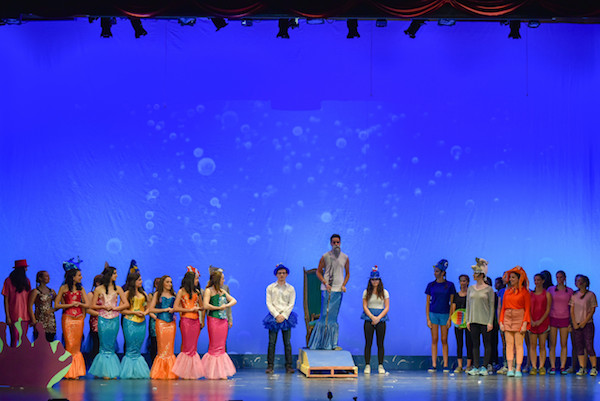 King Triton (Eashan Panjwani) and his kingdom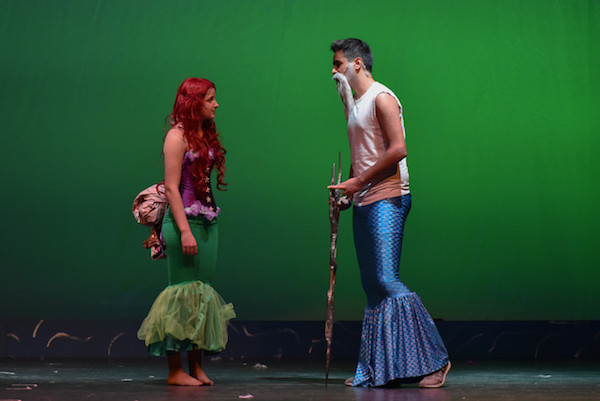 Ariel and King Triton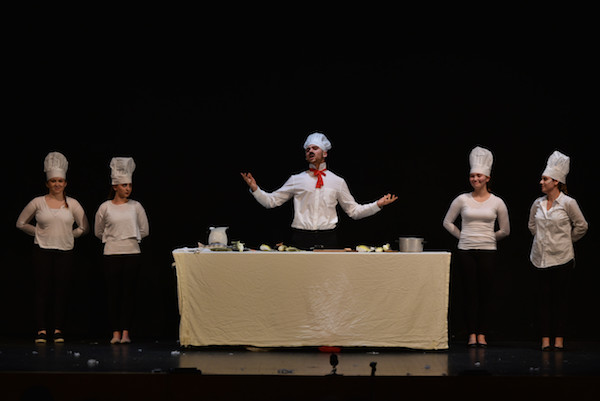 Blake Goldstein as Chef Louis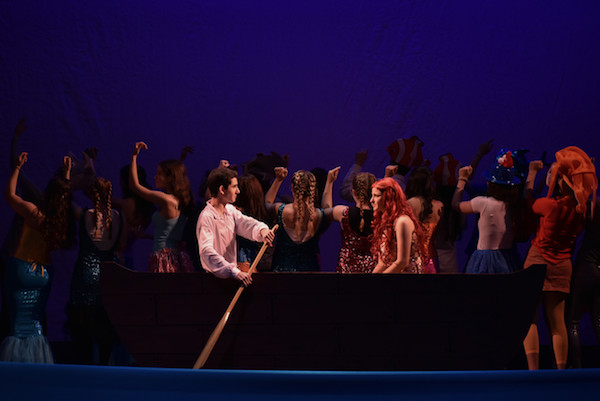 Prince Eric and Ariel during "Kiss the Girl"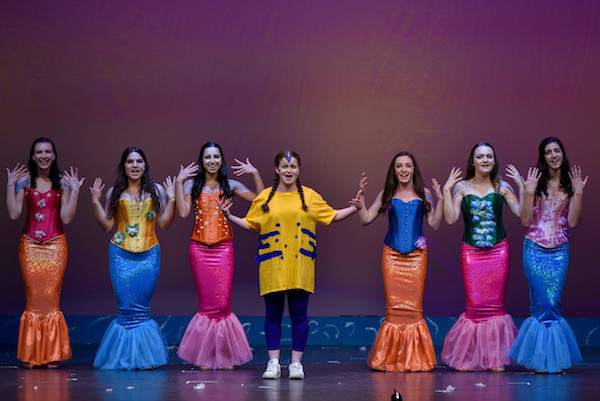 Flounder (Chloe Faegenberg) and Mer-sisters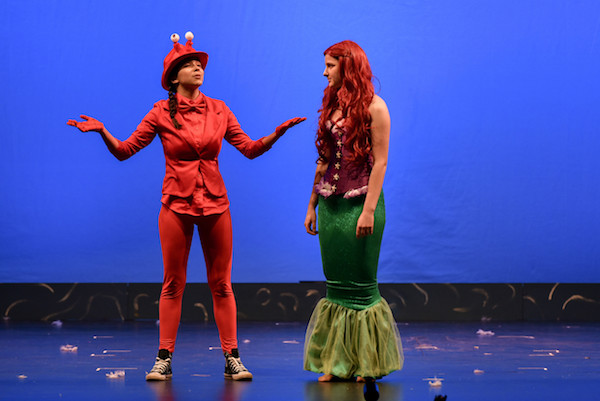 Sebastian (Camila Grisanti) and Ariel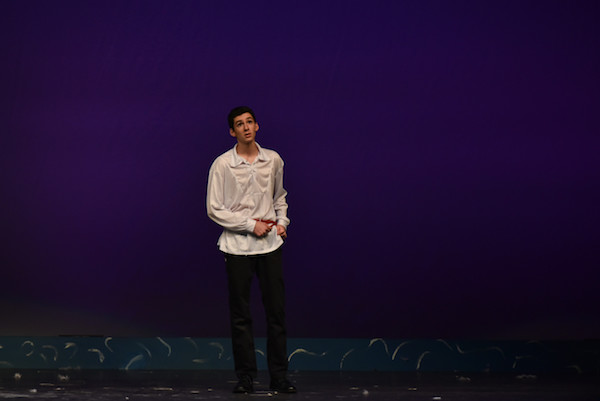 Jacob Greenberg as Prince Eric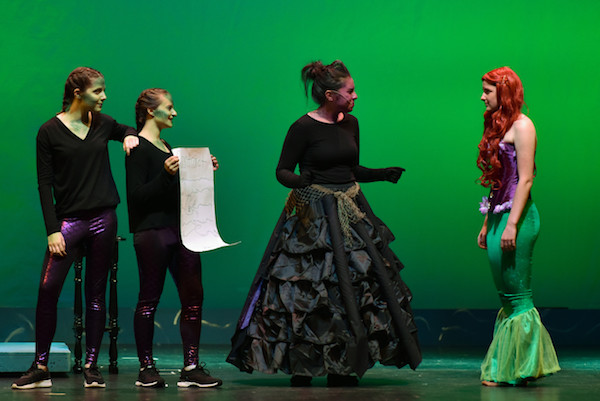 Flotsam, Jetsam, Ursula, and Ariel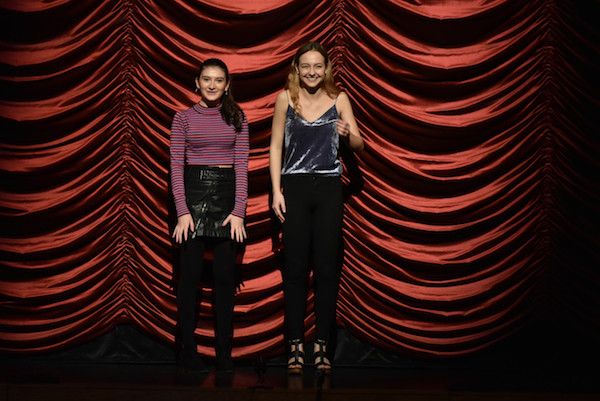 Assistant director Sophia Roth (Left) and director Camila Tardif (Right)