Sign Up Today for Curbside Food Scrap Pick-up
Published: Wednesday, 23 May 2018 21:37
Michelle Sterling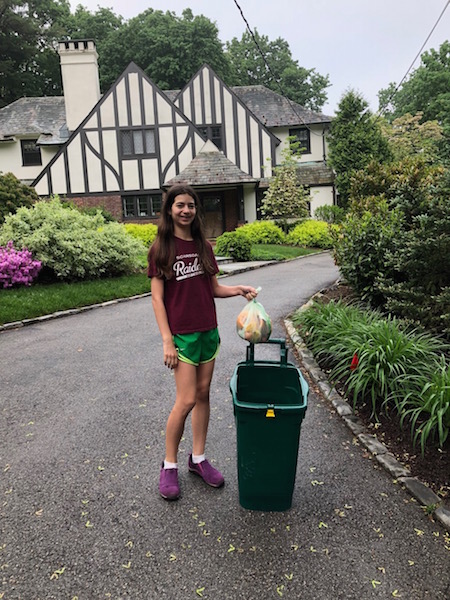 New Service: Curbside Food Scrap Pick-up
Starting the week of June 4th, the Village of Scarsdale will begin curbside residential food scrap pick-up as part of our continuing commitment to divert waste from incineration and increase recycling!
The new service follows our successful residential food scrap drop-off program hosted at the Scarsdale Recycling Center.
We are hopeful that the curbside pick-up enhancement will dramatically increase participation by making food scrap recycling a more convenient and feasible program for Scarsdale residents. The Recycling Center drop-off site will also remain available for those preferring that alternative.
Participation in the curbside collection program is easy and encouraged, but not required.
Please help to make the new service a success by familiarizing yourself with the Curbside Food Scrap Recycling Program. Some important program basics are featured below:
Sign-up is required and available at www.scarsdale.com/foodscraps.
Use of a Village-approved curbside bin is required. To make getting started and participating easy, the Village also offers Food Scrap Recycling Starter Kits and rolls of compostable bags for resident purchase, at cost, at the Recycling Center, 110 Secor Road, Monday through Saturday, from 8:00 AM – 3:00 PM. Payment is by check only.
Curbside pick-up will occur weekly on the same day as you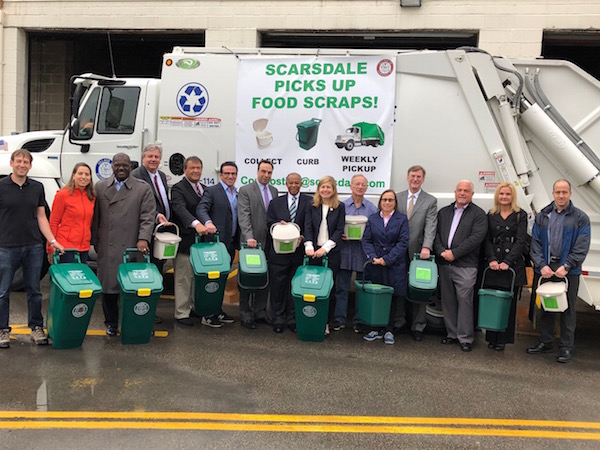 r first trash pick-up; please refer to the Sanitation Calendar if you are unsure of your first weekly trash collection day.
Food scrap bins must be placed curbside by 7:00 AM on collection day; please do not place bins outside the night before.
Food scrap recycling questions or comments may be emailed to composting@scarsdale.com.