Celebrate Your Graduate With a Gift to the Scarsdale Foundation
Published: Wednesday, 30 May 2018 11:50
Sarah Kazan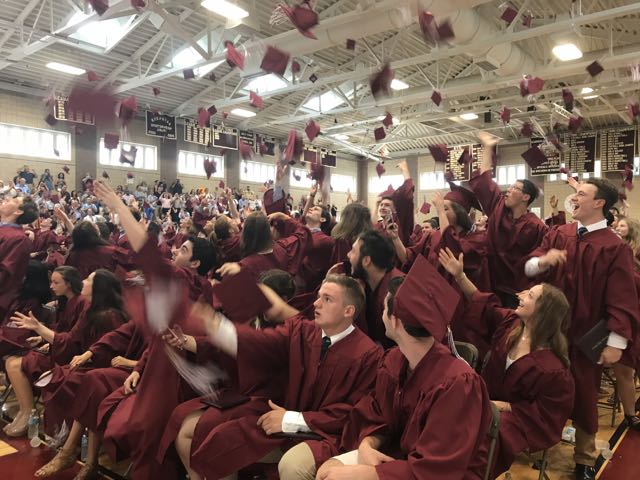 For almost 100 years, the Scarsdale Foundation has been supporting our neighbors in need with critical scholarship money, camp tuition, and much more. To continue providing such critical money for college students in need, the Scarsdale Foundation is asking for your help. Please lend a hand to students in need by giving to the Scarsdale Foundation.

In June, many are celebrating graduates and giving graduation gifts for high school and college graduates. Our goal is to raise $25,000 in June! These contributions will be significant as we make scholarship grant decisions at the end of June.
*$1000 helps fund a student's tuition
*$500 funds a semester of a student's books
* $100 pays for a student's campus supplies

Every contribution helps! You can donate by clicking on the Make a Gift link here.
The Facts in Scarsdale

· College tuition costs continue to spiral with no expected letup in 2018-2019; thus, increasing the number of student applications for assistance

· The Scarsdale High School PTA Scholarship Fund for College provides scholarships for SHS graduates only for the freshman year of college. These students need help to fund their three remaining years of school.

· The Scarsdale Foundation helps offset college tuition expenses for eligible students entering their sophomore, junior, and senior years. Need-based financial stipends are awarded annually to deserving college students who have graduated from Scarsdale High School or were Scarsdale residents during their high school years.

· The Scarsdale Foundation has awarded nearly 1 million dollars, in total, to approximately 20 students each year over the last 10 years.

The Scarsdale Foundation is committed to continuing the tradition of helping students achieve their academic pursuits. With your gift, they can help provide brighter futures for our students.

Thank you for your generous support!
Sincerely,
Michelle Lichtenberg & Suzanne Seiden
Scarsdale Foundation Fundraising Chairs

"Scarsdale Foundation scholarship funding made all the difference to me and my family. Without the extra support, college would not have been possible. Thank you."
2017-2018 scholarship recipient