Mobile Parking App May Soon Come to Scarsdale
Published: Thursday, 06 December 2018 12:03
Joanne Wallenstein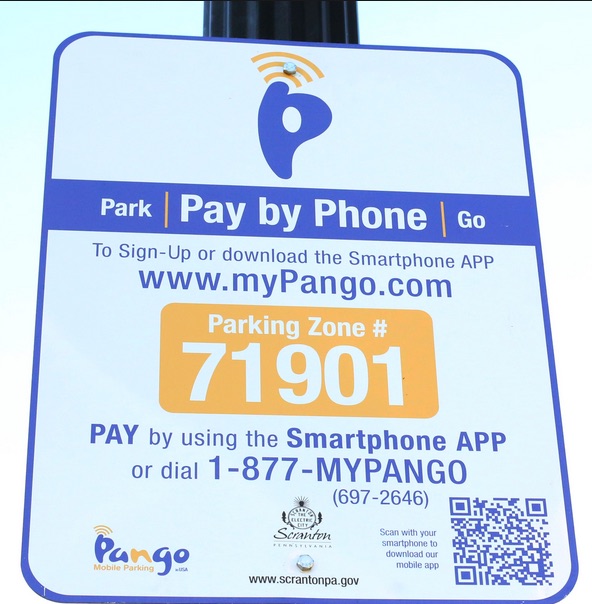 Though the Village cannot increase the number of parking spaces in Scarsdale Village, they can make it easier to pay for parking and eliminate the frustration from broken parking meters.
In the fall of 2017 the Village tested a variety of meter pay options but shopper found that there were not user friendly and malfunctioned often. The cost to install these multi pay meters would have been around $400,000 so the Village decided against this option.
Instead Village staff is now investigating the use of mobile parking apps and is finalizing their recommendation to go with PANGO. PANGO is already in use on Garth Road and in Bronxville and the feedback is good.
To use it, drivers would need to download the app, complete their profile, fill in a credit number and zone. Once installed, drivers can use the app to pay for parking. It will also prevent users from adding extra funds to pay for parking once the maximum time limit is reached.
There is no fee for the Village to use the service. The vendor will send monthly checks to the Village and retain a convenience fee and credit card fees.
A resolution to approve PANGO was on the agenda for the Village Board of November 29 but was tabled as the Board of Trustees had some additional questions.
In other parking news, the Village will soon provide more merchant parking by permitting eight hour parking at the current two-hour meters located on East Parkway near the Bank of America/Scarsdale Police Sub-station. These meters will require a permit to park between 8am-11am Monday through Friday, and open to the general public outside of those times. The target market is the merchant community however the Village anticipates that commuters will likely use the spaces as well.
The Village is working on a new virtual parking permit system called Automatic License Plate Reader (ALPR). Currently the Village issues paper parking permits – an ALPR would allow the village to transition to a "virtual permit" system whereby the ALPR (a camera mounted on a vehicle) would scan license plates in permitted lots and check them against the active permit list for validity.
This "virtual permit" system, in conjunction with an online permitting system, should allow the Village to issue quarterly or perhaps monthly permits to merchant parkers (currently, the administrative burden involved with accepting paper applications and issuing paper permits makes issuing quarterly or monthly permits impractical). The ability to provide quarterly or monthly permits helps to remove barriers to purchasing a permit (i.e. cash-flow issues for merchants and their employees). The goal of removing these barriers is to reduce on-street meter feeding.