Weekly View
Sun. 25 Feb, 2018 - Sat. 3 Mar, 2018
Sunday, February 25, 2018
Monday, February 26, 2018
Tuesday, February 27, 2018
Wednesday, February 28, 2018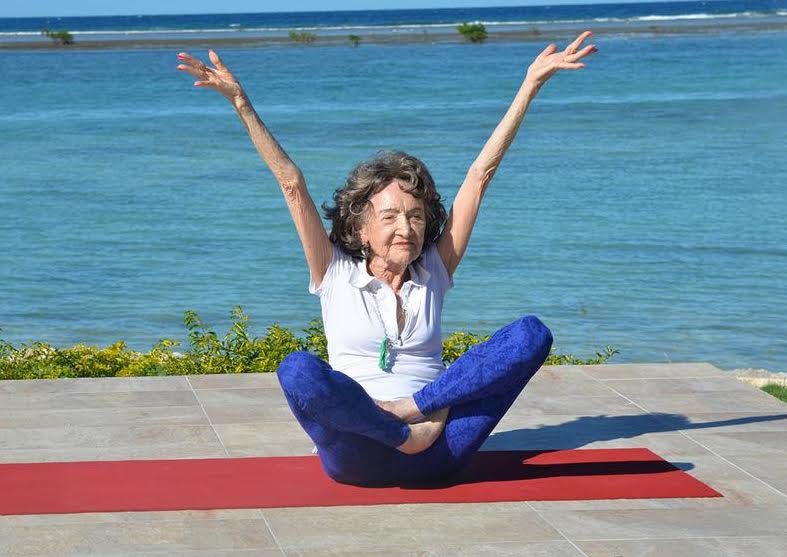 What: Conversation and Class with Yoga Master Tao Porchon-Lynch
When: February 28, 2018, 9:30 AM- 12:00 PM
Where: Congregation Emanu-El of Westchester in Rye, New York (2125 Westchester Avenue, Rye, NY)
Contact Information: Audrey Stein, (917) 441-3746
Join DOROT Westchester for a morning with renowned 99-year old yoga master Tao Porchon-Lynch. To begin the event, Tao will lead the group in a yoga class—accessible to those at all levels. Following the class, she will share her journey through multiple continents as a World War II French Resistance fighter, actress, model, producer, author, activist, and entrepreneur, while teaching her approach to overcoming obstacles and living mindfully.
At 99, Tao is the world's oldest yoga instructor. She still teaches six to eight classes a week and leads programs across the globe. Once coined a "real-life Forrest Gump," she has participated in countless historic events over nearly a century. Tao has crossed paths with the likes of Mahatma Gandhi, General Charles de Gaulle, Ernest Hemingway, Elizabeth Taylor, Marilyn Monroe, and Fred Astaire. Since founding the Westchester Institute of Yoga in 1982, Tao has trained and certified hundreds of yoga instructors.
Light refreshments will be served between the class and the conversation; attendees should bring a yoga mat. The couvert for this event is $50. Register online here.
About DOROT Westchester
DOROT Westchester is dedicated to alleviating social isolation among older adults by providing services to help them live independently as valued members of the community. For more than four decades, DOROT has been an innovative leader in the fields of aging services and volunteerism. For more information about the event and DOROT Westchester, please contact Audrey Stein at (917) 441-3746.
Come one, come all as we celebrate Purim!
OPEN TO THE COMMUNITY
WEDNESDAY, FEBRUARY 28
6:30 p.m. - Pizza and salad dinner. No charge.
RSVP HERE to ensure enough food for all!
7:00 p.m. - Megillah reading, Purimshpiel, and Purim songs
8:00 p.m. (approximately) - Join Rabbi Brown at Chat in Scarsdale village
Starting at 7:00 p.m., we will be reading from the Megillah with service participation from our Team Tikkun students and devoted adult volunteer Megillah chanters.
Following our Megillah chanting, adults are invited to join Rabbi Brown at Chat in Scarsdale for further Purim schmoozing.
Purim Carnival at Scarsdale Synagogue
OPEN TO THE COMMUNITY
SUNDAY, MARCH 4
10:15 a.m. - Megillah Chanting, Purim Songs and Puppet Show
11:00 a.m. - Carnival
$10/child ages 3 through Grade 6. Children under 2 are free. Games and fun activities for all!
Join the fun at our annual carnival!
Live DJ, Purim themed games (pin the jelly on the hamentaschen, Haman bowling, Edible Groggers, King and Queen beauty salon, Duck matching game & more!

Popcorn, Pizza and Drinks available for purchase.
Prizes for best costumes!
There will be 5 best of prizes (best family costume, best costume for under 5, best costume for ages 5-7, best costume for ages 8-10, and best costume for ages 10+).
Scarsdale Synagogue is a reform synagogue located at 2 Ogden Road, Scarsdale, NY 10583. 914-725-5175. Visit the website here. 
Westchester Reform Temple is having the Upright Citizens Brigade perform with the clergy and audience participants.
Wednesday, February 28 at 7:00 pm
Westchester Reform Temple, 255 Mamaroneck Road, Scarsdale, 10583
Celebrate Purim uproariously with top-flight comedians from one of the world's most famous improv troupes! Audience and clergy participation will make this a Purim night to remember. Coming in costume makes you eligible to win a prize. This event is "PG-13" and is recommended for all adults and teens.
The event will feature refreshments and is open to the community. No charge.
For more information, call the Temple Office at 914-723-7727.
Thursday, March 01, 2018
Friday, March 02, 2018
Saturday, March 03, 2018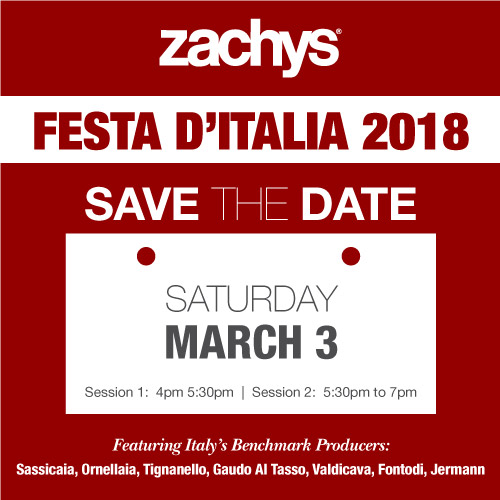 What's the story behind Zachys "Italian Perfect Storm" and why is coming to Scarsdale on March 3rd a must?
On Friday, March 2nd there is a big industry tasting in NYC for all the Gambero Rosso TRE BICCHIERI winners, and on the following Tuesday will be James Suckling's "Great Wines Of Italy" down at the IAC Building. As a result, we knew there would be a lot of amazing producers in town. We asked ourselves, "What if we could get 15 of them to come up for a ridiculous tasting at Zachys?"
We did better than that... we got 18!!!
Besides getting 18 A-level producers, we have convinced most of them to airship in their hot new releases scheduled to hit the market later this year. So not only will you get to meet/greet/taste with these producers, you'll among be some of the FIRST IN AMERICA to taste hot new releases like (2015 Sassicaia, 2015 Guado Al Tasso, 2015 Saffredi, 2015 Testamatta, 2015 Flaccianello...and many more!!) on a complimentary basis. We also recruited an amazing Italian charcuterie company, Levoni, who will be slicing fresh Prosciutto di Parma (YUM!); as well as the Consorzio del Parmigiano Reggiano to get us a nice big wheel of Parmigiano for the tasting.
Zachys' Festa d'Italia 2018
Saturday March 3rd, 4:00pm - 7:00pm
This is a day you won't want to miss at the store! I can honestly say that this is quite possibly....No, it's DEFINITELY...the most off-the-hook Italian tasting I have ever done at the store. At any other event you might pay a hefty price for admission but at Zachys these are complimentary but registration for this event is a MUST.
To RSVP and to see a full list of the personalities, wineries and featured wines, please visit here:


Categories
Powered by JCal Pro - the Joomla Calendar