Historic Home for Sale in Edgemont
Published: Monday, 01 May 2017 14:24
Joanne Wallenstein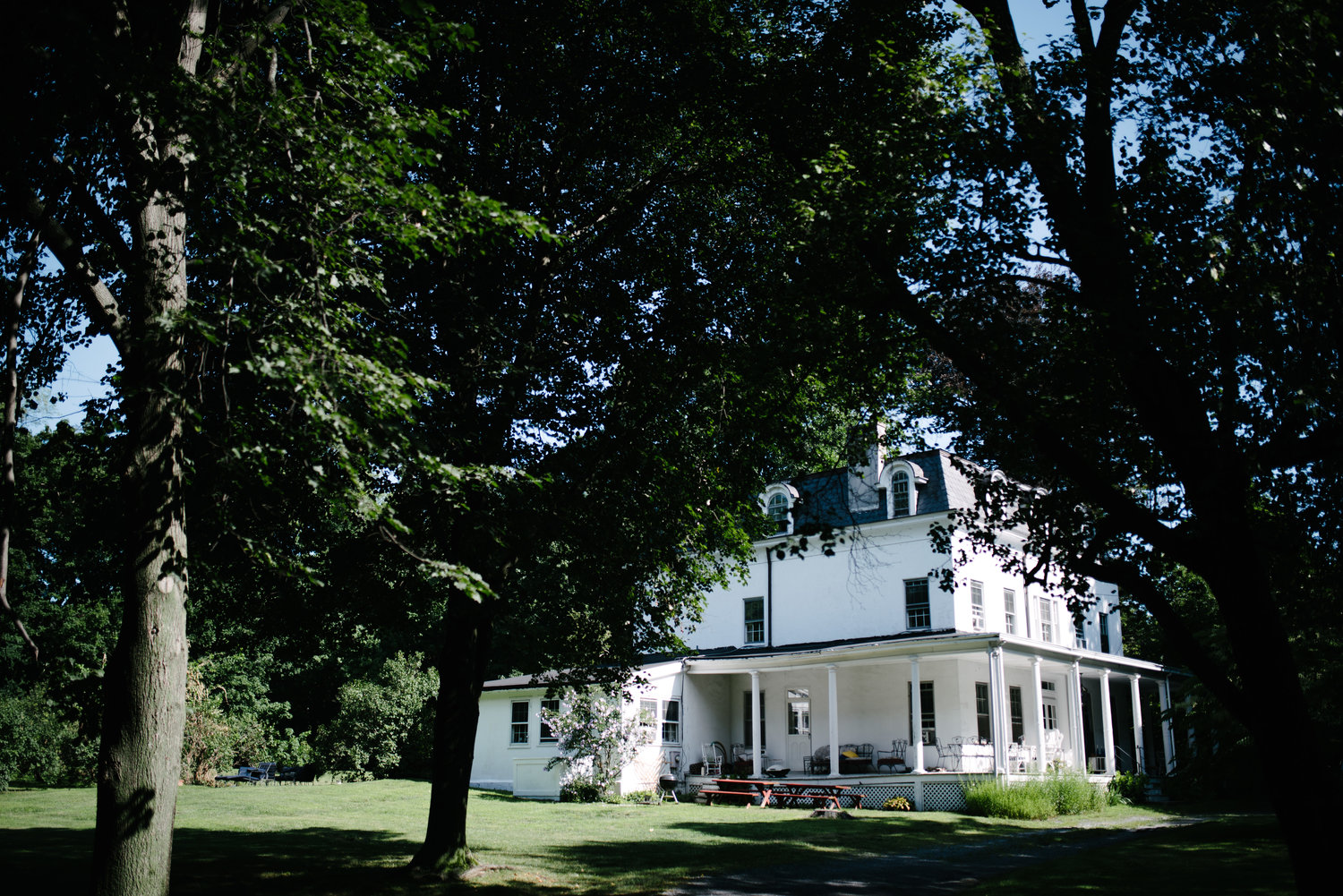 A piece of Edgemont history is now for sale at 250 Fort Hill Road. This iconic Colonial farmhouse sits on two acres and is familiar to locals who can see the sweeping driveway and the wrap around porch as they traverse Fort Hill Road. What's the story behind this home that was built over 165 years ago in the 1850's? Here is the story for the homeowner:
John A. Hammond, a New York City lawyer, took advantage of the completion in the 1840's of the railroad from NYC to Westchester to purchase a large plot of land in Edgemont, thus becoming one of the first "gentleman-farmer-commuters" in the area. His property extended approximately from today's High Point to Andrea Lane and from the western side of Fort Hill Road to Central Avenue. Here is a description of the house from J. Leonard LeViness, the first Philipsburg Manor tenant farmer in the area, who settled here early 18th century and was a descendent of John Tompkins.
He said that Hammond built a house in the 1850's, "whose Mansard roof and porte-co-chere [sic], together with the spacious lawns and tree plantings, made it a show place . . . . There were long tan-bark driveways with two pairs of granite piers and iron gates bearing the name "Fort Hill" worked in the metal." (The News, 11/7/1968) ("Fort Hill" referred to the traces of fortifications remaining from the occupation of the area by Washington's army and the French troops during the Revolution.)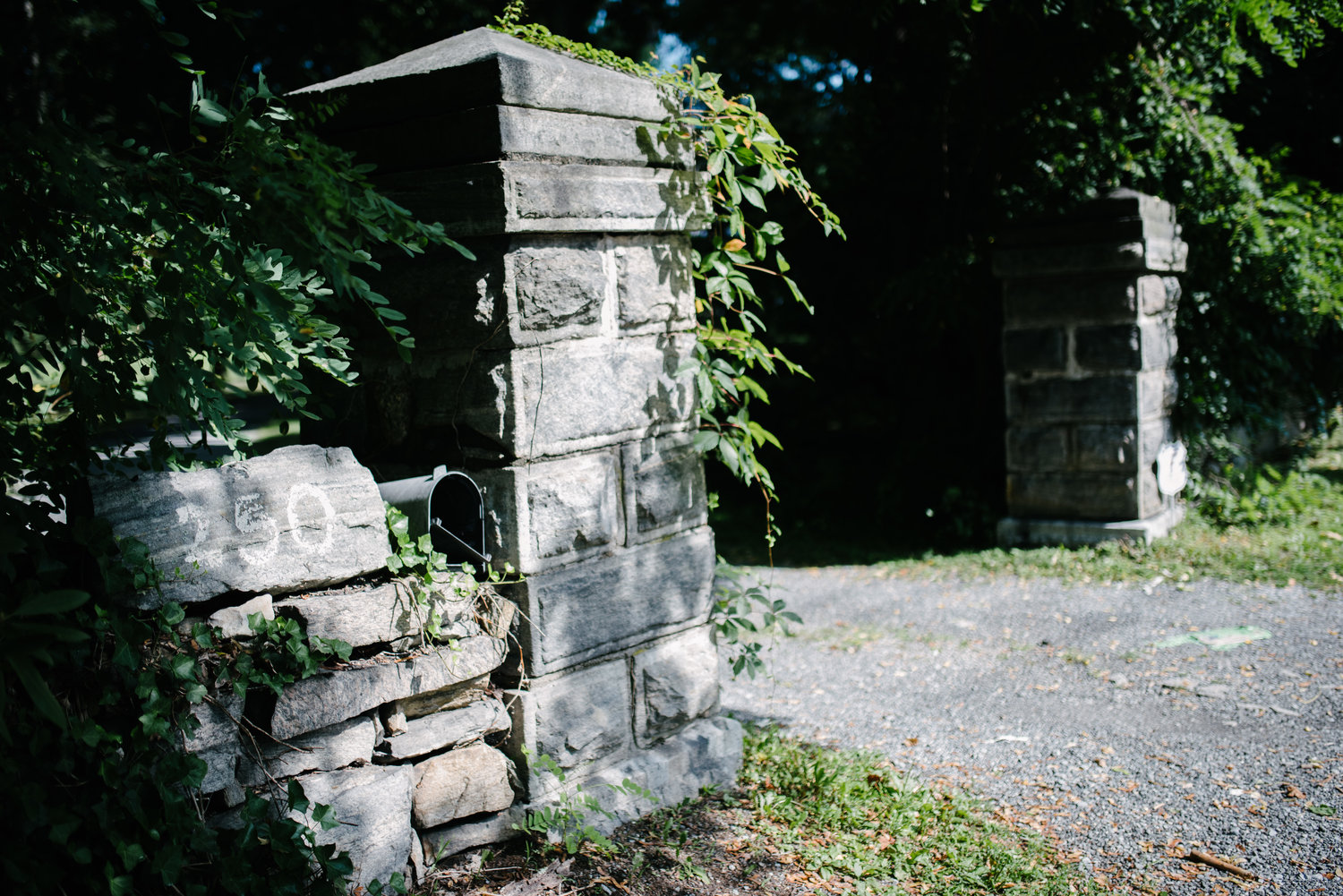 John Hammond served on the early Vestry of the Church of St. James the Less in Scarsdale (built in 1851). Two of his children were baptized there, with William Popham of "Popham Road" fame as sponsor. A fellow vestryman was William Bailey Lang who at the same time built the home which now serves as the Scarsdale Woman's Club. There are many similarities between the two buildings, with the Lang house being a little more grand. One must wonder if the two vestrymen consulted each other about the plans for their homes.
The Fort Hill property is now much smaller, but still retains a little over two acres. Two Italian stonemason who were brought here from Europe to build the Croton Aqueduct constructed the front stonewall that extends north from the current entrance to a second set of piers to which LeViness refers, now near Andrea Lane. The barn which housed dairy cattle and horses is gone, and the lawn, which was once kept short by sheep, is mowed by machine, but many features of the original house remain, including the wrap-around porch, the window panes of old leaded glass, and six of the original twelve fireplaces. Two of the five bathrooms (which eventually were installed) have Tiffany-type windows and subway tiles. The kitchen was designed with the color scheme of Washington Irving's "Sunnyside" (contemporary with Hammond's home) in mind. The fireplace in the "mud room" next to the kitchen closely resembles the one at Sunnyside. The roof has been restored with slate in its original pattern. Traces of the old tennis court, not yet restored, remain. Rather than being formally "landscaped", like standard suburban yards, the lawn is surrounded by wooded areas which enclose the property in summer and shield it from neighbors so that it is easy to imagine being deep in the country.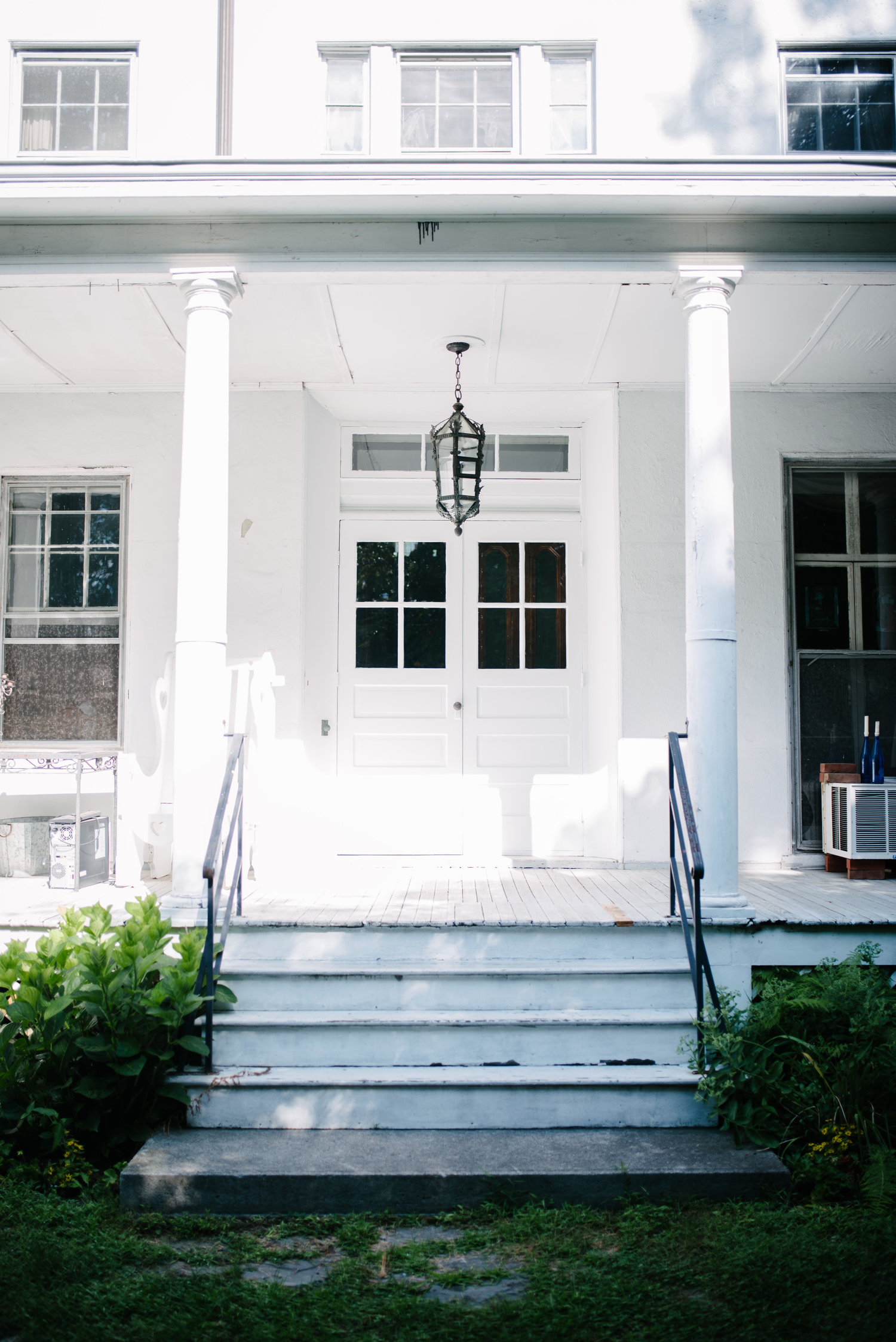 The house is one of the unique treasures of Edgemont, an important reminder of local history.
The house has 9 bedrooms, 5 baths and 5,576 square feet of living space. It is listed by Cindy Schwall at Houlihan Lawrence and is currently on the market for $1,985,000. Learn more here: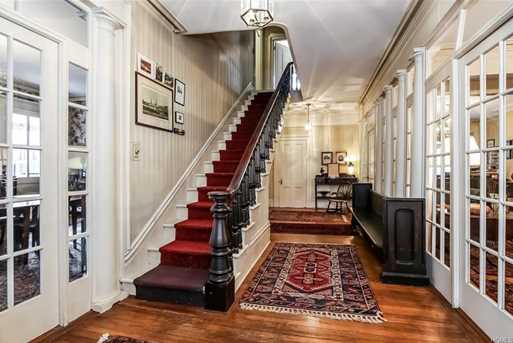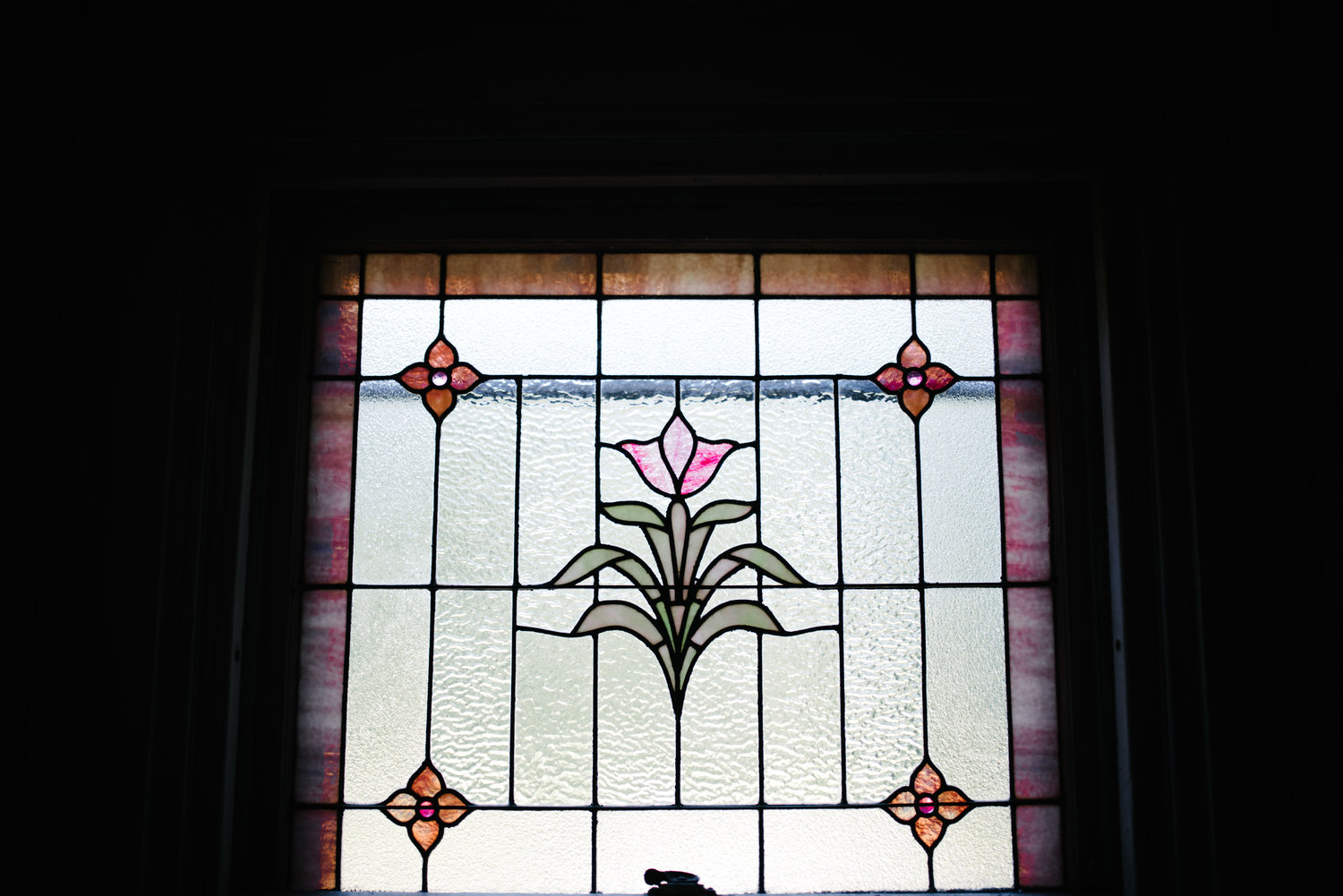 Sales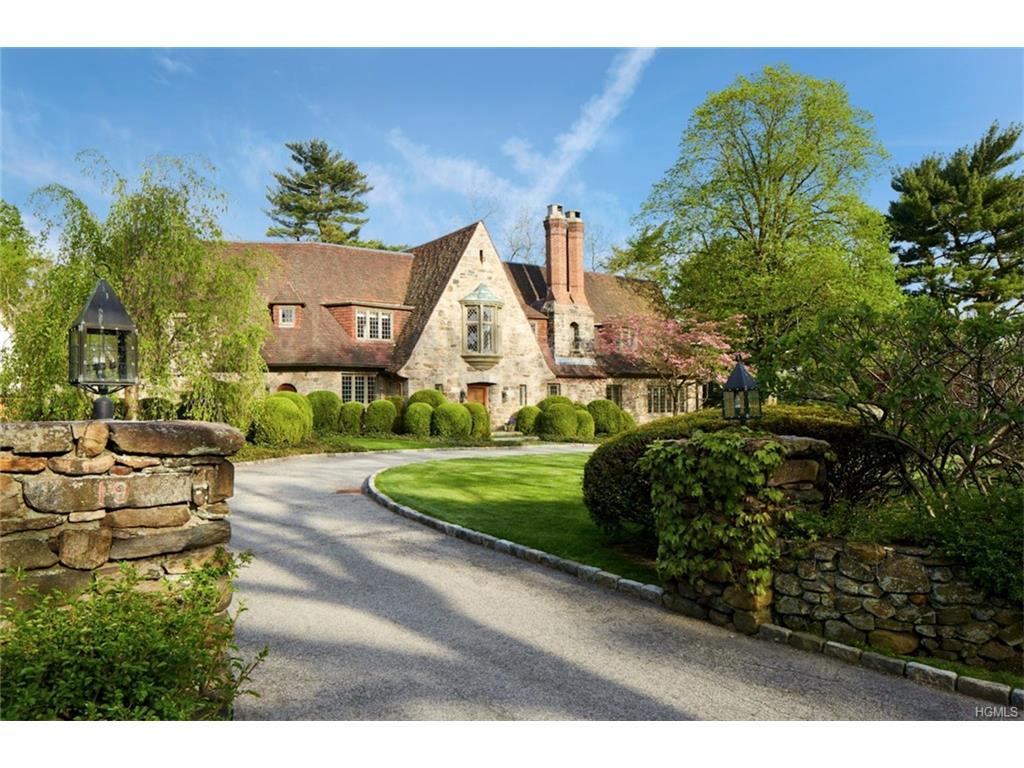 19 Cotswold Way, Edgemont
Five bedroom estate located in the heart of the sought after Cotswold area in the top ranked Edgemont school district. Luxurious living and a tranquil private setting all within 35 minutes of New York City. Expansive spaces thoughtfully designed for entertaining and everyday modern living. Rare offering of the largest lot in Cotswold, perfectly nestled on a quiet location. Ideal for intimate or grand indoor and outdoor entertaining, and year round enjoyment of magnificent grounds and views. Over 5,400 square feet of completely renovated multifunction spaces designed to live in stylish sophistication.
Sale Price: $1,875,375
Real Estate Taxes: $74,060
153 Nelson Road, Scarsdale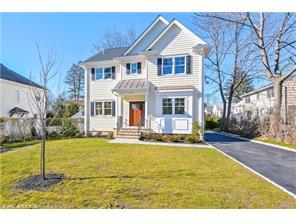 Brand new, never lived in Scarsdale post office and school district. Great house. Beautiful kitchen with stainless steel Samsung appliances and granite countertops. All bathrooms with marble. Large bedrooms. Master BR with his and hers walk in closest and large private Bath with stand-up shower. Hardwood floors throughout. Finished basement with wet bar and complete suite.
Sale Price: $1,350,000
Real Estate Taxes: TBD
Featured Listings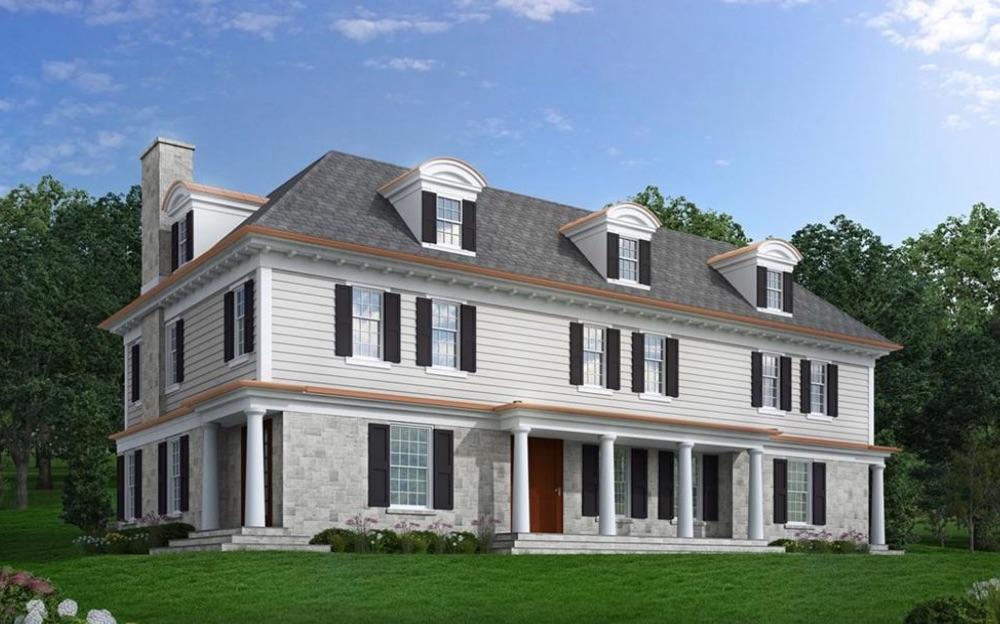 26 Rectory Lane, Scarsdale
Custom colonial to be built by one of Scarsdale's finest local builders who is well known for incredible finishes and has a stellar reputation. Just minutes to Scarsdale High School, train and downtown shopping, this home in the prestigious, historic Scarsdale neighborhood is not only

located in one of the most convenient locations in town. Listing Agents: Heather Harrison 917.299.7490. Learn more here.
List Price: $3,499,000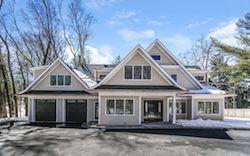 245 Edgemont Road Scarsdale PO Greenburgh, NY
Exceptional new construction with approx. 5000 square feet of living space on a level .43 acre. Curb appeal begins with circular drive, hardiplank exterior, and covered bluestone entry. The interior layout features high ceilings (9-1/2 feet on

first level, 8-1/2 feet on second level), spacious rooms, and lots of light. Scarsdale Office: 914-723-8877. Learn more here.
List Price: $1,990,000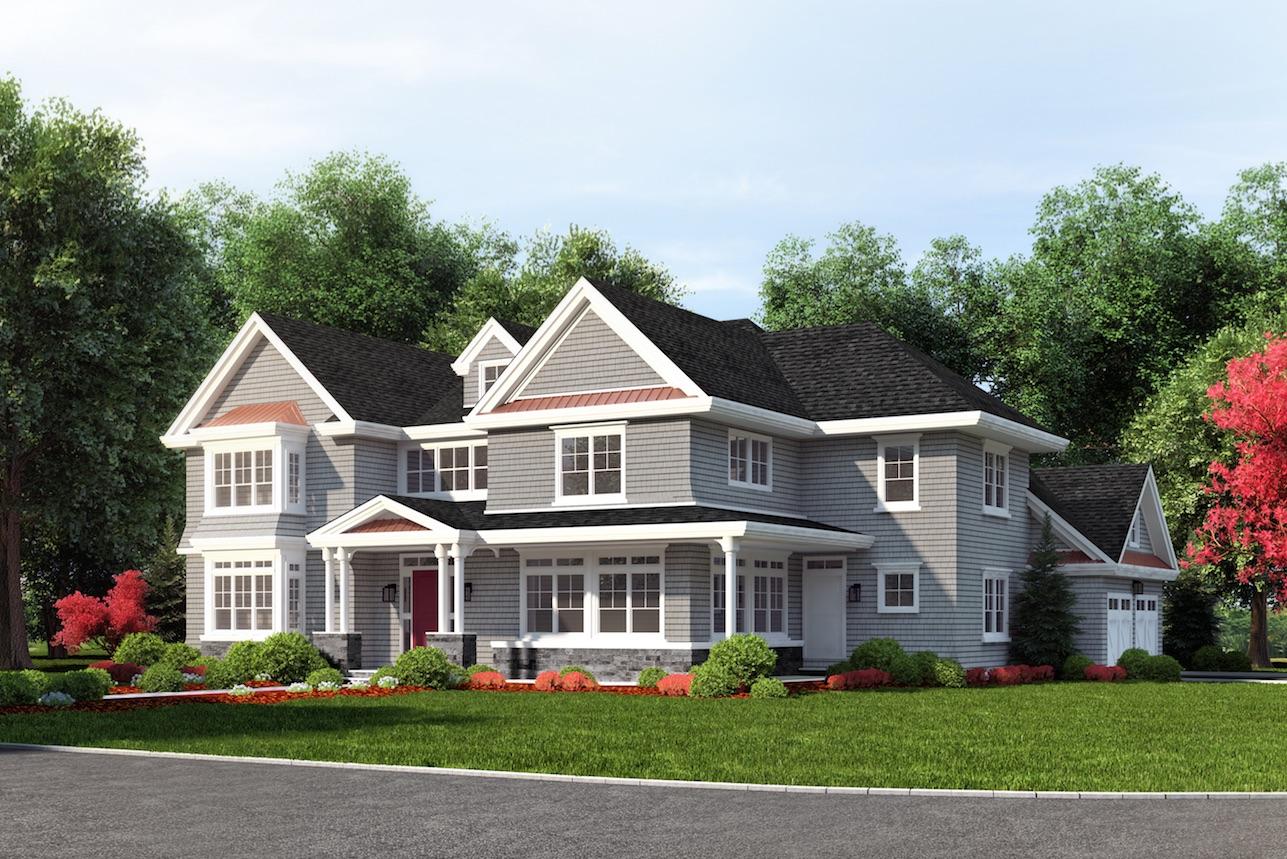 1 Stonewall Road, Scarsdale
Elegant NEW Shingle Style Colonial with modern finishes to be built on gorgeous level half acre with room for a pool in Quaker Ridge. Super high ceilings: 10 Feet on 1st Floor, 9 Feet on Second Floor and Lower Level. Ideal layout for living and entertaining, highlights include: double height entry foyer, open kitchen/family room, guest bedroom with full bath on the

1st level, luxurious master bedroom suite with tray ceiling, 2 walk in closets and spa bathroom. Bus to all schools. Nearby Scarsdale Pool, KBLS, and Weinberg Nature Center. Under 2 miles to train, 30 minutes to NYC. Scarsdale School District. Expected completion end of 2017. Listing Agents: Heather Harrison 917.299.7490. Learn more here.
List Price: $2,975,000