Prize-winning storytellers join Westchester locals on stage for a night of Revealing True Tales sponsored by the Scarsdale Adult School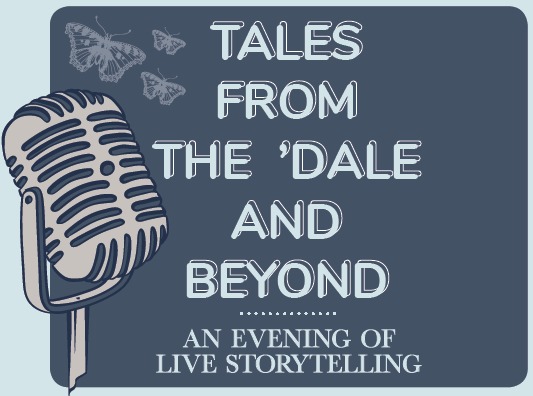 On Thursday, March 14 at 7:30 p.m. at Heathcote Elementary School, Scarsdale Adult School will host its third Tales from the 'Dale and Beyond: An Evening of Live Storytelling. The format will be in the style of NPR's "The Moth" radio show and will feature original stories from individuals that span the generations.
According to Executive Director Jill Serling, "this year's lineup, carefully curated by Board Co-Chair Leesa Chalk Suzman, will feature storytellers from greater Westchester who will recount true stories with humor, charm, and emotion." Emceed by Moth StorySLAM winner Sandi Marx, the event will include entertaining vignettes from local residents, Scarsdale School District teachers and alumni. Audience members can expect engaging anecdotes from:

● Micaela Blei, two-time Moth GrandSLAM winner, co-founder of the Moth's Education Program for high school students, popular keynote speaker, and former third grade school teacher in Brooklyn

● Rabbi Jonathan Blake, Senior Rabbi at Westchester Reform Temple, regular columnist for the Union for Reform Judaism, and featured in the indie documentaries 51 Birch Street and 112 Weddings

● Wali Hairan, Afghanistan native who spent his early childhood at a refugee camp in Pakistan weaving Afghan rugs, speaker of seven languages, and current student at Connecticut College studying computer science with secondary focus on Chinese and neuroscience

● Fredrick Smith, Scarsdale STEP student from Memphis and current 12th grader at Scarsdale High School

● Paul Warhit, Westchester native, longtime volunteer in several Jewish organizations, and proud parent of three, including a son who served in the Israeli armed forces

● Victoria Assa, Soviet immigrant, Scarsdale resident, and repeat performer, introducing one of her new poignant tales

● Jennifer Rosenzweig, Scarsdale High School graduate-turned-Scarsdale High School English teacher

● Will Maldarelli, Scarsdale Middle School social studies teacher, coordinator of the annual Scarsdale Middle School speech contest, and faculty advisor to Scarsdale High School's student speech and debate club

"No matter your age or stage in life, there is always something that can be learned from hearing other people's stories," says Leesa Chalk Suzman, co-chair of the Scarsdale Adult School Board of Trustees along with Ann Sacher. "There's a raw honesty that comes through when a true tale is told on stage without notes. The hope is that these stories will create a sense of community and remind the audience of their shared humanity."
To purchase tickets ($20 per person), please visit scarsdaleadultschool.org. Students 18 and under enjoy free admission. Auditorium seating is unassigned. Please contact SAS at 914-723-2325 or email Registrar@ScarsdaleAdultSchool.org at least a week in advance if you require special assistance. Doors will open at 7 p.m. and advance registration is recommended.