Lacrosse Team Presents Coach Appreciation Day, Saturday, April 28
Thursday, 03 May 2018 11:43
Last Updated: Thursday, 03 May 2018 11:44
Published: Thursday, 03 May 2018 11:43
Jordy Love
Hits: 1663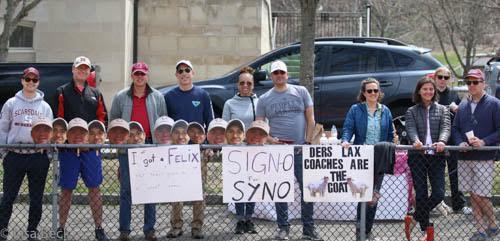 Lacrosse families are not complaining about their coaches, in fact, just the opposite. The Raiders Varsity lacrosse team families surprised their coaches with the first ever Scarsdale High School Coach Appreciation Day Saturday, April 28 during their home game against Westlake. As Coach James Synowiez and Coach John Felix led their team onto the field, fans lined their path holding sticks with pictures of their faces and posters to show their support for the Varsity Head Coach and Assistant Coach. Large helium balloons in numbers 23 and 39 were tied to the fence in tribute to the numbers the coaches wore when they played in college. Coach Synowiez was number 39 at Manhattan College and Coach Felix was number 23 at Geneseo.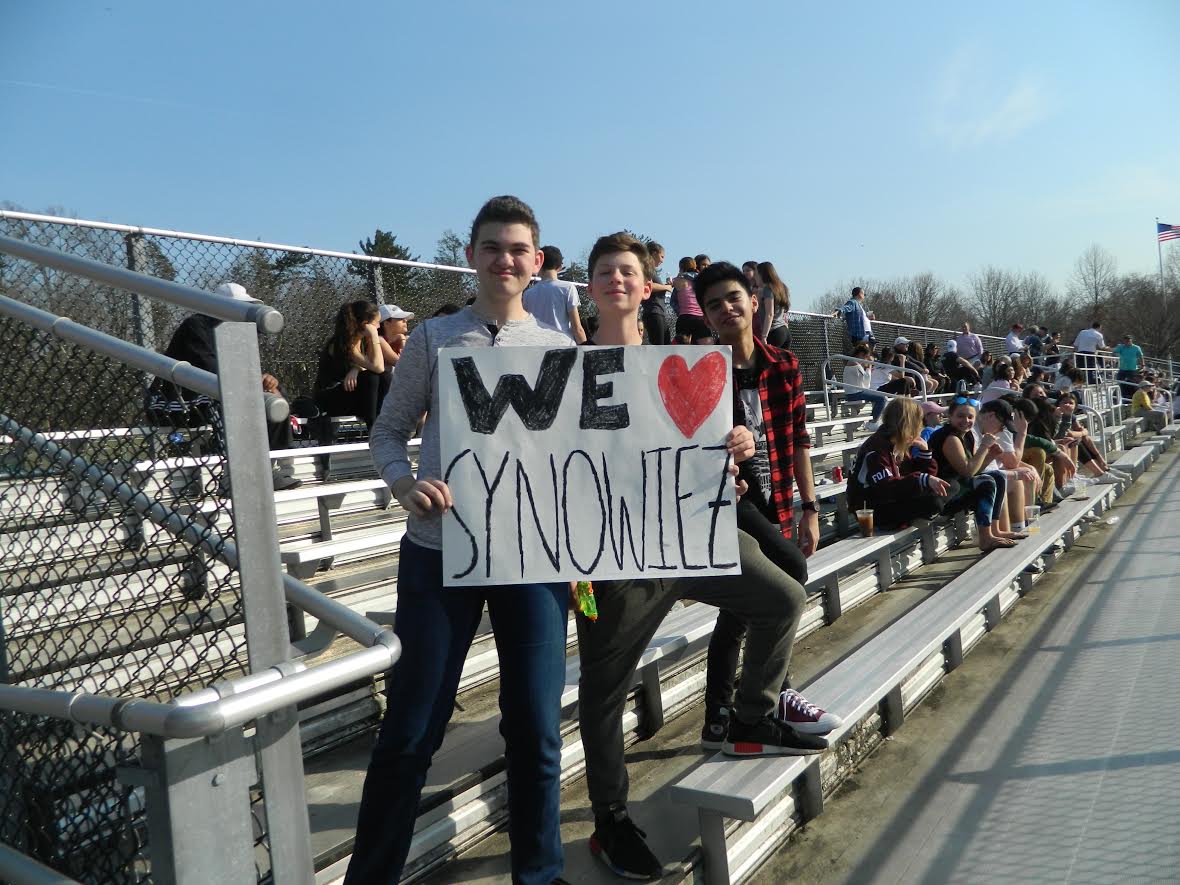 Although they coached Junior Varsity hockey together, the pair only began coaching Varsity lacrosse at Scarsdale High School as Head Coach and Assistant Coach last year. They managed to capture the Section 1 Class A league IB Championship title in their Inaugural season. After being down by as many as five goals last Saturday, Synowiez and Felix motivated their team to a come from behind win in overtime, defeating Westlake 12-11.

The secret to their coaching success is the chemistry they create with the boys; the coaches have done an incredible job bringing these boys together over the last two years. Some of the team activities they've done this year include team yoga, trivia night with the Girls Varsity team, Olympics day (dodgeball, spike ball, relay races), bowling, and a day trip to Syracuse for a scrimmage with Coach Synowiez's high school. The team has also attended lacrosse games at Manhattan College, Synowiez's alma mater, a Syracuse/Johns Hopkins game (Senior Seth Thornton will play for Syracuse next year), and the Army/Navy game (Senior Jeremy Wolfe will attend the US Naval Academy next year). In addition, the team has held numerous dinners and breakfasts.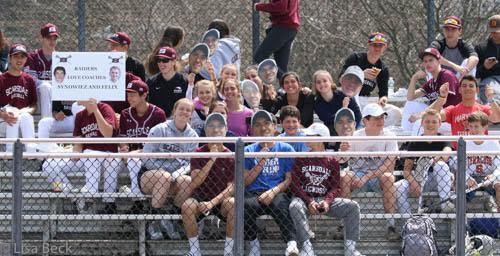 Carol Wolfe, a team parent says, "in the past 10 years, my children have participated in a variety of different sports at the high school. I consider being part of a team, any type of team, an essential role in learning how to work well with other in achieving a common goal. The coaches that have dedicated their time and energy to working with our kids not only teach them skills on how to play a sport well, but a great coach will take that even further and teach your child life lessons about winning, losing, teamwork, disappointment, courage, strength, and perseverance. I award and profusely thank our coaches for spending countless hours with my children in helping them become the best that they can be. I think our motto, non sibi, says it all."
See the team play in their next home game against Mamaroneck on Tuesday, May 8th at 5:00pm.