Sports Head Injuries and Opening Day for Little League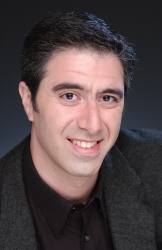 Scarsdale High School graduate and New York Times reporter Alan Schwarz returned to Scarsdale on March 20th to address the Scarsdale Forum at the Scarsdale Women's Club. Schwarz has been nominated twice for the Pulitzer Prize for his high profile articles on the epidemic of sports-related concussions.
Trauma induced disease from brain injuries have caused memory loss, dementia and suicides and Schwarz was instrumental in linking sports injuries to brain damage in athletes. Schwarz was on the math team at SHS and majored in math at the University of Pennsylvania. In fact before becoming a journalist he taught mathematics. Using his mathematical background, Schwarz gathered data and used his knowledge of probability to demonstrate the higher than normal incidence of brain damage in athletes.
In his fascinating talk he explains how he researched this story and documents the debilitation that these injuries can cause, including a video interview with pro-football players who can no longer remember playing. To interview players, Schwarz approached their wives as the "husbands lived the dreams and the wives lived the nightmares."
But brain damage affects not just professional athletes. Schwarz explains how children, high school and college athletes frequently suffer concussions and continue to play, causing repeat injuries and even more serious ramifications.
Watch this important talk and learn what you can do to prevent brain injuries by clicking here.

Opening Day Scarsdale Little League:
Opening day ceremonies for Scarsdale Little League will be held on Saturday, April 9th starting at 8:30 at Crossways 3 field. Sports announcer Bruce Beck will emcee the event, and former Yankee great Graig Nettles will be on hand to throw out the first pitch courtesy of Last Licks. Scarsdale's newly elected Mayor Miriam Flisser, will address the players.
BLOG COMMENTS POWERED BY DISQUS