Fall Fashion Finds for the Suburbanista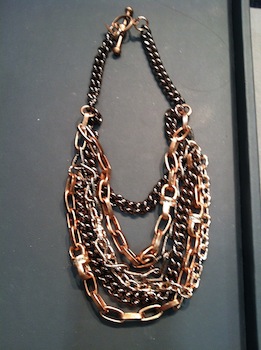 I love clothes. I love looking at beautiful clothes, trying on clothes, and, most of all, I love wearing clothes. Which is a good thing, I think. Wearing clothes. Every day. But here's the funny thing: when I stopped working fulltime five years ago in order to write from home, my wardrobe took a big hit. Suddenly, it didn't make sense to buy several pairs of nice Theory pants every year or two. Blazers just hung around my closet, bored, talking to the Blahnik boots that were yawning on the floor. Overnight, I found that I had absolutely no need to go into stores like Ann Taylor and Banana Republic, my teaching-wardrobe superstores. I used to know the names of their pants, the mid-rise Martin, the higher-waisted Jackson, but now I could care less. I didn't even wave to them when I walked by their windows. Pants? Who writes at home over their garage in wool/polyester/spandex blend pants? Who walks the dog in trousers and kitten heels, unless they are going off to a workplace right afterwards? Not that I have a dog. But if I did, I'd be walking that furball while wearing jeans or sweats.
My life's daily rhythms had shifted into a quieter mode and now my wardrobe needed to chillax as well.
Although I was excited to have the excuse to shop for new items, I was concerned that it wouldn't be as much fun to dress up to go nowhere as it was to go to work.
How could I hold on to a sense of style while looking appropriate for the occasion? And what if that occasion was serving pizza lunch at my children's elementary school? Or having coffee with a friend in Greenwich?
I found myself buying jeans. Lots of jeans. Skinny jeans, colored demin, and J Brand cargos. I bought flowy tops and sweaters in solid colors that were easy to wear and didn't require a lot of thinking, as mornings were now about packing lunches and going to PTA events. As I was transitioning into a more casual look, I didn't want to lose my flair, that sense of fun, just because I had nowhere to really be. I knew that I was a suburban Mommy, of course, but that didn't mean I couldn't go out dressed like the best suburban Mommy and freelance writer possible.
But there's a fine line between having fun with fashion in the suburbs and dressing appropriately. We all know at least one woman who seems too fancy for her everyday life, and I didn't ever want to be pegged as Way Overdressed Mommy. Or worse, Who Does She Think She Is? Mommy. Yikes. We also know the ones who, in their love of dressing hip and young, end up looking too much like their teenaged daughters. Let's call these ladies Sweet Sixteen Mommies.
How is it possible to have fun with fashion at forty (two)? And, what are some great fall fashion finds that could instantly update my/your/our collective wardrobes? These are the questions I asked stylist and fashion blogger extraordinaire, Stephanie Unter, also known as the Fashion Hunter.
Where many of us may have adopted a particular look or basic uniform that we feel comfortable in, Steph is a fashion chameleon, wearing pigtails one day and a hat the next. "I'll put on red lipstick just to feel different. I see fashion as exploration. I'll wake up and think about what that day is going to be about. I want to project a little bit of who I am in what I wear." Where most of us see fashion in a somewhat practical way, she views fashion as theater.
So, I needed to know: how much emphasis does Steph put into the trends? "Trends are not the bible. I don't buy into every trend. I'm obsessed with fashion, but comfort, wearability, and sustainability – can I wear it again – are close seconds."
So, while she reports on high fashion and street style daily through her blog, she says that, "I need to figure it out for myself, both budget-wise and for my body, because I'm petite and not all trends are going to look good on me."
Here is Steph's must-have, how-to list for Fall:
1. Perk up your wardrobe instantly with a pair of statement boots. Check out these perfect Isabel Marant ones.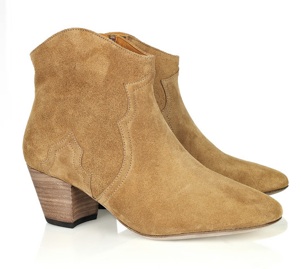 2. Cropped trousers are in, which work nicely with those statement boots, since the shorter pant draws attention to your ankle, "and the boot pops out" because it's not being hidden under long pants.
3. Add a statement necklace to any simple outfit and boom, you're glam. Try Danijo, Erikson Beamon, or Pono jewelry.
4. Interested in trying out a trend? Do it smart. "I love Zara and Asos for knockoffs. They copy D&G and Prada prints. Getting into runway looks? Go for the cheap!"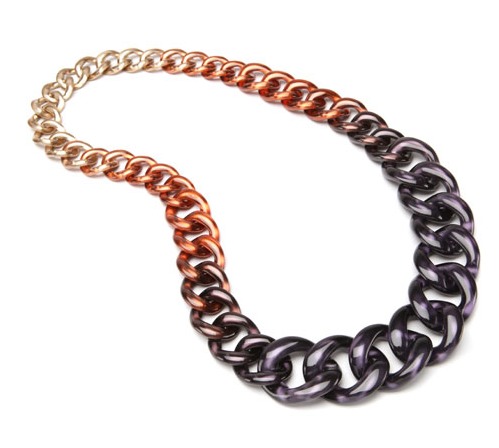 5. Want to tell the world a little bit about yourself without uttering a word? Let your t-shirt do it for you.  "Graphic T's are huge!" Steph says. Anything you believe in or any place you love – say it on a basic t under something fantastic," like a gorgeous blazer or jacket. "I love mixing high and low."
6. At most, incorporate two trends at any one time, and make it subtle. "If you want to try the brocade look, do it with a bag or a pin. Into oxblood? Put it on your nails." You don't have to wear it all over. "If you appreciate the color, wear it however you want it."
7. "In terms of colorways, I'm also seeing greens, navy with black, and winter whites. Also, metallic pants in gold and silver."
8. What else is hot? Jean shirts, leather everything, and pencil skirts. And biker jackets "are always a fall staple; they never really left." Also, continuing from last season into this one and spring are the use of lace and peplums.
Ultimately, Steph takes "a lot of inspiration from street style, from movies, and from what's happening in magazines." Also, "I love seeing the transition from season to season," she says, noting the way the buttery soft leather with beautifully cut-out patterns continues into spring in pastel hues.
Not everyone is as into fashion as Steph is, whose work in the industry brings her incredible joy. "I love to see who is following me on my blog," she says. "That's my way of getting high. Fashion is fun and funny, fast and furious. It keeps me going, keeps me alive and on my toes." Check her out at newyorkfashionhunter.com.
Now, stop reading this and get shopping, people! We have trends to tackle and fashion to flaunt!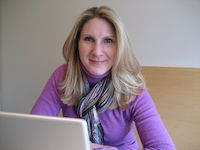 Columnist and blogger Julie Gerstenblatt writes with humor and candor about her life in Scarsdale, her friends and family, and the particular demands of motherhood and wifedom in modern-day suburbia. She recently published her first novel, Lauren Takes Leave.
BLOG COMMENTS POWERED BY DISQUS