Fairs, Hayrides, and Caramel Apples: From the Maize Maze to the Blaze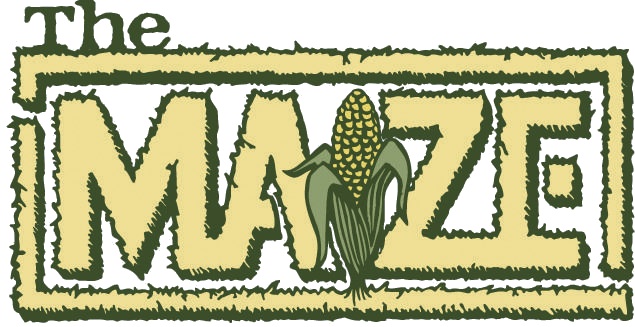 Every season offers up some kind of country fair that promises to make me gain weight while simultaneously upsetting my allergies. And yet, wherever I travel, I am drawn to these country carnivals, fairs, and hayrides like a moth to a flame.
Take, for example, last weekend's excursion to Confreda's Farm in Cranston, RI. This "fahm," to use the local vernacular, is the home of Fall Fest, which boasts a corn maze, called The Maize, and an event called Scary Acres RI, a nighttime haunted corn maze and hayride, destined to freak you out completely.
We went during the day.
As explained on the farm's website, "The first of the increasingly-popular 'MAiZE craze' to reach Cranston, the 10-foot-high labyrinth is designed in the shape of Rhode Island, with graphics celebrating our 90th anniversary. Carved into a cornfield the size of 6 football fields, the MAiZE is much more than a corn maze, it's an interactive attraction with learning activities for kids, challenges for adults, and FUN for all ages! You don't just tour the MAiZE…you experience it."
To reach the maize maze, we embarked on a tractor-pulled hayride through several fields and tried to stay warm. In order to achieve inner warmth, I planned to myself with hot cider and funnel cake and a caramel apple upon returning to the "fahm."
If anyone's looking for a niche business opportunity, educational corn mazes are the next hot venture. I'm telling you: you heard it here first. People can even host corporate events and birthday parties in the maze (which gives an entirely new meaning to the phrase Children of the Corn). A company comes in and creates the maze and then sets up cool interactive activities throughout. This wise addition to the old-fashioned corn mazes of yore keeps families focused and deters them from wanting to kill one another when they realize they've been walking in circles for twenty minutes and it's all Daddy's/Mommy's/Papa's fault.
Look! We've found clue number three, everybody! Mommy is this much closer to binging out! Let's punch a hole in our Farmopoly card and turn left! Only seven more clues to go!
What else is on our to-do list this fall? How about the Great Jack O'Lantern Blaze at Van Cortland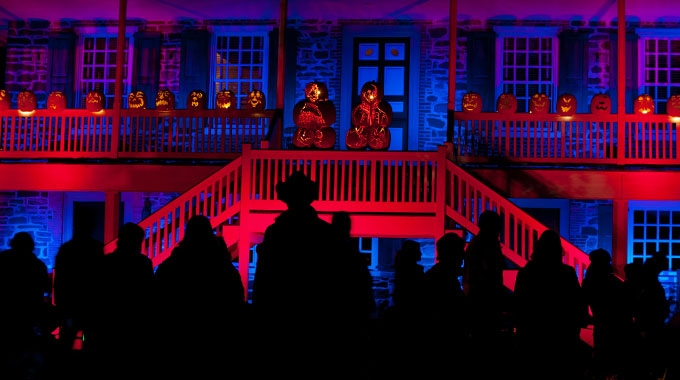 Manor? It's spooky but fun and shows off amazing pumpkin artistry that puts Martha Stewart to shame. Or, perhaps, the Horseman's Hollow, which I've never been to and will never go to because, according to the video testimonial of the event, one girl says, "It was fantastic. I was scared you-know-what-less several times!" That is not an endorsement for me. I like to sleep at night and I like my children to sleep as well. But, if you like being scared you-know-what-less, go for it.
Historic Hudson Valley offers these and other events and celebrations as well. Visit http://www.hudsonvalley.org/events for more information.
And, if you live in or plan to visit Rhode Island this fall, plan ahead at http://confredas.com.
Where do you go for (spooky or not) Fall fun? Looking for more ideas? Check out Scarsdale10583's guide to picking the perfect pumpkin and getting some lavender too.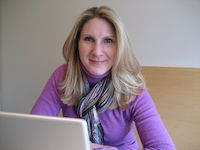 Columnist and blogger Julie Gerstenblatt writes with humor and candor about her life in Scarsdale, her friends and family, and the particular demands of motherhood and wifedom in modern-day suburbia. She recently published her first novel, Lauren Takes Leave.
BLOG COMMENTS POWERED BY DISQUS