Scarsdale Pediatrician Makes House Calls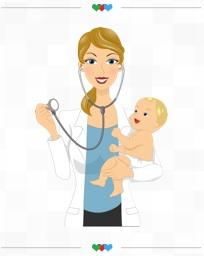 Have you ever woken up in the wee weekend hours because your toddler is crying with a fever and pulling on his ear? And, in that instant, leaning over the crib and trying to soothe your child, have you thought, a) Darn, I think our trip to Florida on Tuesday may just have been cancelled, and b) where is a pediatrician when I need one?

Then you are in luck! Last month, Dr Debbie Horn launched Pediatrics10583, a pediatric house call service for Scarsdale families.

As a local pediatrician and mom of three children ages 7, 6 and almost 3, Dr Debbie frequently put both job titles to work at once when friends would call and ask for urgent pediatric care. If one of Debbie's best friend's children needed a strep test, she would perform the service without question. But what if the person was merely an acquaintance? Who do you help out of friendship, and how do you decide where to draw a line in the sand and call what you are doing a job?

"If you charged us, we wouldn't feel bad calling you," several local mothers told her.

And so Debbie started thinking about forming a business, and, as she was mulling it over, the people just kept calling.

"I just had a lot of little situations...people called me on their way to vacation, or if it was really late at night and their husband wasn't home, and they didn't want to go to urgent care. So it just kind of stemmed from that. I was just doing it a lot, friends would drop by my house....and one day I realized, I just saw five people in 24 hours!"

Boom – Debbie had a local business. Pediatrics10583 started in the best way possible, because it was born out of necessity. Necessity both on the part of the patients who kept calling to see her as well as from her own interest to keep practicing medicine while getting the most time possible as a stay-at-home mom.

Since moving to Scarsdale two years ago, Debbie had significantly cut down her hours at the pediatric practice she had been a part of for a long time in the city and where she still works.

"The next thing that I did more of, I wanted to do it out here," Debbie explains. In order to meet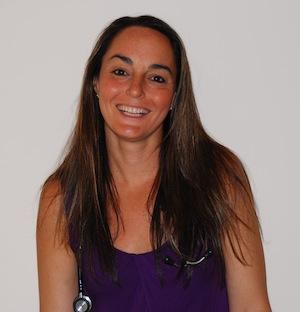 demand and be as efficient as possible in her job, Debbie now keeps a kit of supplies in her car. As an example, should your child suffer from asthma or croup, she can travel with her nebulizer and steroids. "I want to maximize convenience for the patients, especially at night." Also wonderful is the idea that Debbie can start your child on that critical first dose of an antibiotic, so that one doesn't have to wait until morning to begin, when the prescription is finally filled.

But please do note that Debbie does not do well-child visits and is not looking to start a pediatric practice. She wants to have a relationship with the pediatric doctors in the community and will refer all follow-up care to them. A note will be sent to your pediatrician to fill them in on the details of her visit.

Also, she warns, her on-the-fly business model means that you will not always see her "looking" the part of an in-office physician, in a suit and white lab coat. She may show up at your house straight after a tennis lesson, or in her casual clothes like a mom-about-town.
Need Dr. Debbie? Call her at (914) 301-3299 and leave a voicemail. She will return your call as quickly as possible. You can also visit her website at www.pediatrics10583.com.
Parents: Say Ah.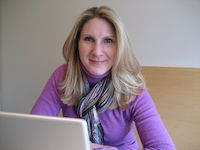 Columnist and blogger Julie Gerstenblatt writes with humor and candor about her life in Scarsdale, her friends and family, and the particular demands of motherhood and wifedom in modern-day suburbia. Read about her new book Lauren Takes Leave and keep up with the latest from Julie Gerstenblatt at http://juliegerstenblatt.com.

BLOG COMMENTS POWERED BY DISQUS