Healthy and Tasty: A Savory Bakery in Scarsdale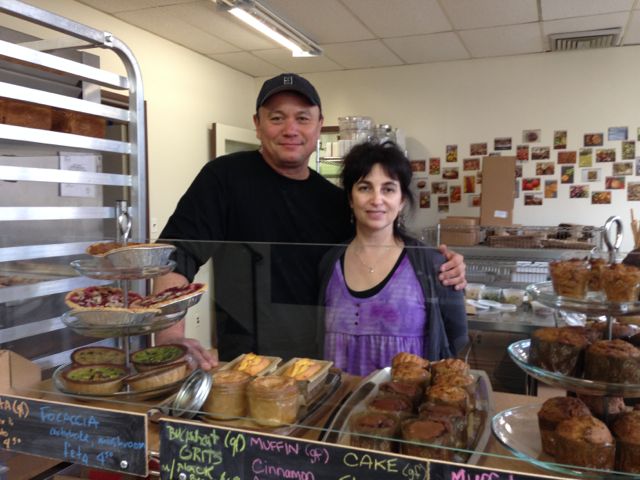 When we first met Diane Forley and Michael Otsuka shortly before Thanksgiving in 2009 they had just opened Flourish Baking Company on Summerfield Street in Scarsdale. The chefs, a married couple with extensive experience at Manhattan restaurants, had decided to produce savory meals and baked goods that were healthy without sacrificing taste.
They recognized that gluten free diets were on the rise and that many were looking to avoid the white flour, sugar and buttercream frosting customarily found in bakery treats. They came up with a line of vegetable pot pies and snack bars made with organic flour and grains and fresh vegetables which are now sold at Whole Foods, Balduccis,, Dean and Deluca, Equinox Health Clubs and can even be ordered on Fresh Direct. They also offer their goods at the weekly farmers markets in Larchmont and Chappaqua. In the last three years they have grown an impressive manufacturing business and now plan to enhance their local business in Scarsdale by offering fresh foods from their shop, opening a small café and even giving healthy cooking classes in their industrial-sized kitchen.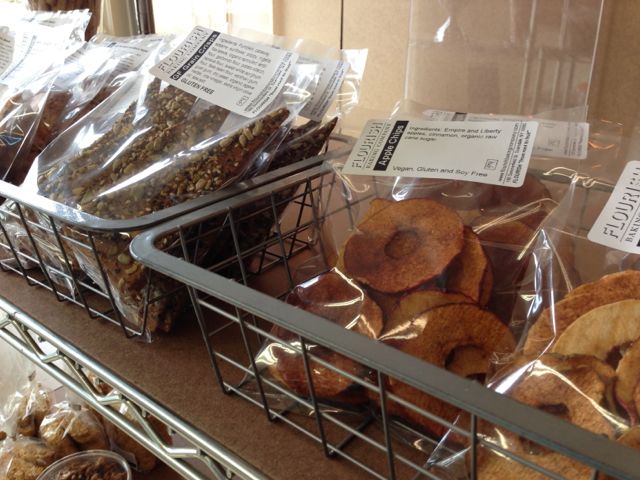 They have come up with some wonderful new menu items for the holidays as well as gift offerings of healthy treats and snacks and allowed me to come down for a tasting this week. I sampled tuscan bean spread with olives, squash and chick pea salad, bread sticks, focaccia, lavender shortbread, dried apples and pie –and it was all delectable.
Beginning with Thanksgiving, Flourish is offering everything but the turkey and has a full plate of side dishes, breads and desserts for your celebration. Here are just a few of the Thanksgiving items that can be ordered (by 11/22) and picked up before the holiday:
Cauliflower Bisque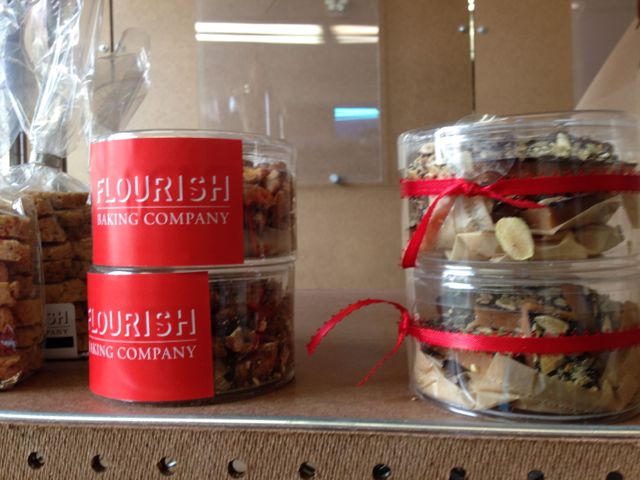 Brussel Sprouts Hash
Glazed Sweet Potato Rounds
Kale, Collard and Spinach Pie
Wild Rice Pilaf
Challah Bread Stuffing
Michael's Cranberry Sauce
Many of these items are gluten free or vegan -- which will allow you to feed guests with special dietary needs.
This year, as Hanukkah coincides with Thanksgiving, you may want to recognize both traditions on your table. To celebrate the festival of light, Flourish is selling root vegetable latkes or potato latkes as well as Hudson Valley applesauce, beignets shortbread dreidels, hand made maple pecan rugelach and almond and fennel seed biscotti.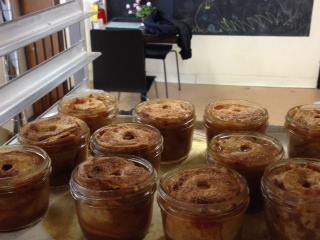 Their new line of prepared foods and gift items are on display at the bakery on Summerfield Street – just down the way from the Eastchester Fish Gourmet. Many of the items are wrapped for holiday giving and will make nice presents for the healthy and unhealthy eaters on your list.
Take a look at these organic spiced cashews and pumpkin and sunflower brittle that looks like Diane's take on Heath Bar Crunch. Also appealing are these individual apple pies in a jar that can be heated in the microwave or oven and make any day a holiday.
But you don't need a special occasion to visit Flourish. They are baking up savory muffins and tarts that make good lunches or dinners. Soon they will also be serving coffee and baked goods in their café and invite you to visit and spend some time at the shop.
To preview their new line and enjoy a free taste, attend the open house on Thursday night November 14 from 5 pm to 8 pm. Flourish will be sampling their fare that night and invite the community to attend.
Flourish Baking Company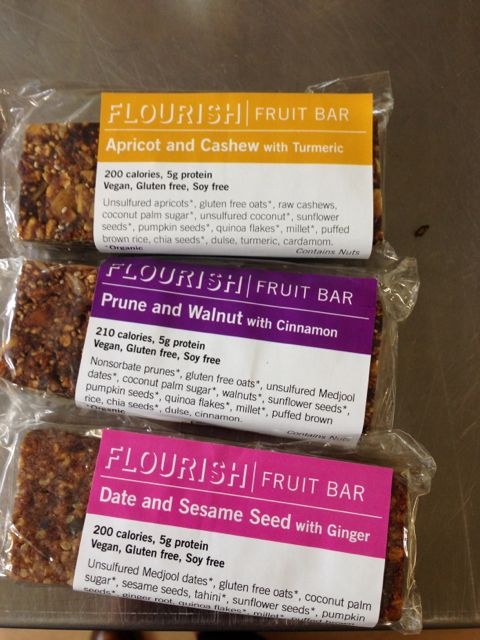 160 Summerfield Street
Scarsdale
(914) 725-1026
www.flourishbakingcompany.com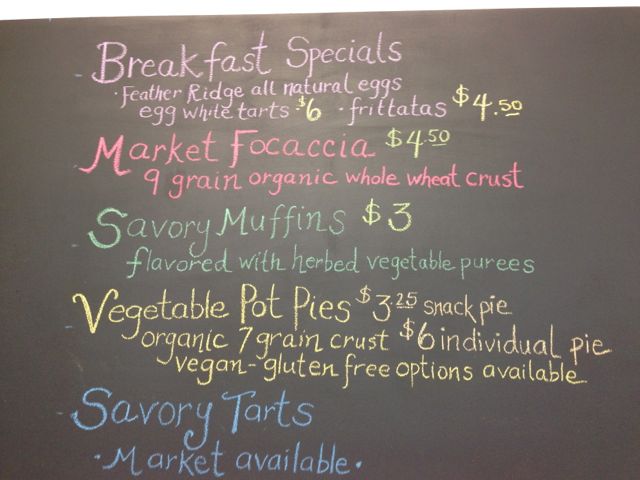 BLOG COMMENTS POWERED BY DISQUS