Where to Worship on the High Holidays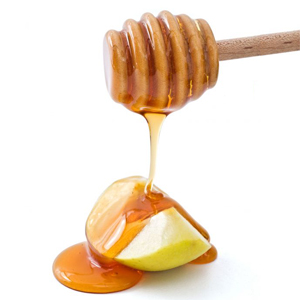 The High Holidays are upon us, with Rosh Hashanah beginning on Wednesday night, September 24 and Yom Kippur on Friday, October 3rd. If you are not a member of a local synagogue, here's your opportunity to visit one. The synagogues below either accept visitors free of charge or allow non-members to purchase tickets.

Bet Am Shalom Synagogue welcomes guests to High Holy Day services in the spacious tent on its lovely back lawn. Services mix serious prayer, joyful singing, and thoughtful intellectual content, led by Rabbi Lester Bronstein and Cantor Benjie Schiller. High Holy Day services at Bet Am Shalom are at once unusual, traditional and meaningful. In the Main Service, Shacharit (the early morning service) is led by congregants so the rabbi is free to lead the Family Service; the rabbi returns in time for the Torah service, where the Torah and Haftarah portions are chanted entirely by post-b'nai mitzvah teens; a congregant choral group presents a musical program during the Martyrology, and the d'vrei torah (Torah portion explications) are given by both rabbi and congregants. The one-hour Family Service, led by Rabbi Bronstein and followed by a family kiddush, mixes the music of prayer with song and learning, including even the youngest family members; children gather close around the rabbi as the Torah is read and the shofar is sounded. Afterwards, many families migrate to the tent to join the main service; babysitting and children's programs are also available. There are no tickets and no assigned seating; guests are asked to register in advance, with a voluntary contribution suggested but no one turned away. For schedule details, registration and parking information, click here. Bet Am Shalom, 295 Soundview Avenue, White Plains, N.Y.

Chabad of Scarsdale
Chabad of Scarsdale opened last year in Scarsdale with the goal of making the joy and deeper meaning of Judaism available to every single individual. No membership is necessary, and their services are free of charge.
Details:
Rosh Hashanah at Wayside Cottage 1039 Post Rd. Scarsdale
Wed. Sept. 24 6:45 pm, Children's program 10:30 am, Shofar blowing 11:00 am
Thurs. Sept 25 9:30 am, Children's program 10:30 am, Shofar blowing 11:00 am
Friday Sept. 26 9:30 am.
Yom Kippur at the Scarsdale Girl scout House 37 Wayside lane.
Friday Oct. 3 Kol Nidrei 6:00 pm,
Saturday Oct. 4 9:30 am, Children's program 10:30 am, Yizkor 11:30 am
Neilah 5:00 pm
Contact Information:
All are welcome, RSVP appreciated.
Services are free of charge, donations appreciated.
Contact: 914-437-5762. ChabadofScarsdale.com. Chabadofscarsdale@gmail.com
Congregation Kol Ami
Congregation Kol Ami invites guests for the High Holy Days, and to begin a sweet New Year in their beautiful new sanctuary. The following services are open to all:
Details:
Located at 252 Soundview Ave, White Plains
Rosh Hashanah Family Service September 250, 3:15-4:00pm, Reception following
Community Tashlich: September 250, 5:45pm at our Scarsdale entrance on Cushman Road
Second Day Rosh Hashanah: Service September 26, 10:00am-12:00 pm, Reception following
Yom Kippur Afternoon Service (Schulman Chapel): October 40, 2:45-4:30pm
Yom Kippur Family Service: October 40, 3:15-4:00pm
Yom Kippur Memorial & Concluding Service: 0October 4, 5:00-7:00pm
Contact Information:
A limited number of High Holy Day tickets are still available for purchase to other services. For more info call Jane Friedberg, Executive Director at 914-949-47170 x101.0. Visit us at www.nykolami.org, 252 Soundview Avenue, White Plains, NY 10606.
Scarsdale Synagogue Temples Tremont and Emanu-El
They are delighted to welcome the community to worship during the Holy Days.
Details:
Located at 2 Ogden Road
Erev Rosh Hashanah, Wednesday, September 24 at 8:00 p.m.
First day Rosh Hashanah, Thursday, September 25 at 2:30 pm High Holy Day Family Experience
Second Day Rosh Hashanah, Friday, September 26 at 10:00 a.m.
Yom Kippur, Saturday, October 4 at 1:30 p.m. High Holy Day Family Experience
3:00 p.m. Afternoon service
4:45 p.m. Yizkor followed by Neilah and BreakFast
Contact Information:
Visit their website http://www.sstte.org for more information about their services. If you have any questions feel free to contact Executive Director, Roberta Aronovitch at: roberta@sstte.org or by phone at 914.725.5175.
Shaarei Tikvah
The Scarsdale Conservative Congregation
Located at 46 Fox Meadow Road
Sells tickets for High Holiday services to nonmembers. There is also special promotion for families whose oldest children are in pre-school, and unaffiliated retired senior citizens. Contact the office, synagogue@shaareitikvah.org or 914-472-2013 Ext 300.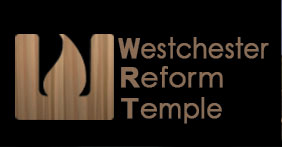 Westchester Reform Temple
Offers both new and familiar services that are open to the community. They hope you will join them.
Details:
Located at 255 Mamaroneck Road
Second day of Rosh Hashanah, September 26:
Services on the second day of Rosh Hashanah do not require tickets.
NEW: alternative, meditative service at 9:30AM
The service will end in time for participants to join the Torah service and study in the Main Sanctuary.
Main Sanctuary service at 10:00AM.
Yom Kippur, October 3 and 4:
Please contact WRT at 723-7727 to obtain a complimentary ticket for these services.
NEW: community Kol Nidre service at 6:15PM, October 3
geared toward worshippers of all ages, including children who can read along with the English in the prayerbook.
Alternate Yizkor service at 2:15PM on October 4.
NEW: Forgiveness Meditation at 3:30PM on October 4
Children's Services:
Neither service requires a ticket.
3:00PM on Rosh Hashanah, September 25
2:15PM on Yom Kippur, October 4
BLOG COMMENTS POWERED BY DISQUS