Announcing the 2015 Spelling Bee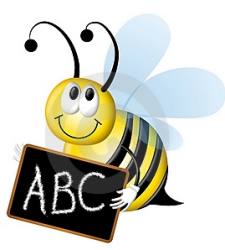 The Friends of the Scarsdale Library are gearing up for the fifth annual Adult and Teen Spelling Bee, to be held on Friday, January 23, 2015 at 7:30 PM in the Scarsdale High School Auditorium.
The Spelling Bee, a Scarsdale institution in the making, is an important fund raising event for the Scarsdale Library. Over the past four years, monies raised through the Spelling Bee have been used to make significant technology upgrades to the Library's community room, to enhance the children's room with improved lighting and carpeting, to plan a business center for the community, and to upgrade the entrance and lobby. Proceeds from this year's Bee will be used to fund a high-level speaker series, bringing quality programming to Scarsdale and making the library the intellectual hub of the community.
The event provides a great evening of entertainment to the community during the winter doldrums. Trivia games, music, a silent auction, and emcee Ed Coleman, the radio voice of the New York Mets, will keep audience members regaled between rounds of the Spelling Bee. Audience members can play along silently with the contestants and cheer for their friends and neighbors participating in the Bee.
Participants in the Spelling Bee compete as teams of up to three people. Anyone of high-school age and above may participate, and the entrance fee is $150 per team. Two rounds, the first written, and the second oral, winnow the field of teams down to the finalists and ultimate champions. As four-time contestant Janice Starr notes, "My team-mates and I will be back because this is such a fun event, and there is so much community spirit that evening."
Besides participating on a spelling team, sponsorship opportunities are available to businesses and individuals. Contact Spelling Bee co-chairs Renu Lalwani at (914) 472-4310 or Carolyn Mehta at (914) 584-5903 to discuss sponsorship levels.
The deadline to enter as a team is December 15, 2014. Only 20 teams will compete, so get your application in soon in order to avoid being shut out of this fun event. Application forms are available at the Library or online at http://www.scarsdalelibrary.org/friends. For more information, contact Renu Lalwani or Carolyn Mehta.
BLOG COMMENTS POWERED BY DISQUS