Scarsdale10583 Summer Camp and Activity Guide for 2015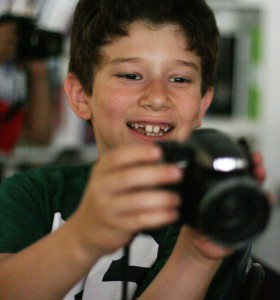 There may be snow on the ground – but summer will come – and now's the time to consider summer camps and programs for your toddler, tween or teen for the 2015 season. We asked a few local programs and advisers for details about what they offer and here is what they shared. Consider these activities now because school will be out in just a few short months.
Open the door to a delightful and meaningful summer of fun and learning for your bright, curious child. Challenge Camp, an ACA accredited camp in Rye, NY celebrating its 35th summer. Challenge is dedicated to providing meaningful opportunities for children aged 4-15 to realize their intellectual and personal potential. They offer over 100 enrichment courses range from 3D printing, architecture, art, chess, cooking, magic, Minecraft, robotics, theater, and more. Including Sports/Swimming and now Fencing. Bus transportation, early/extended day and kosher lunch options available. Please join them for an Open House on Sunday March 1, 2-4PM at their location at School of the Holy Child - 2225 Westchester Avenue, Rye NY 10580. For more information click here or call (914) 779-6024
Chelsea Piers Connecticut Summer Sports Camps feature world-class facilities, expert instruction and the most exciting sports curriculum available – all under one roof! Campers can choose Soccer, Basketball, Hockey, Ice Skating, Squash, Tennis, Swimming, Gymnastics, Lacrosse or Multi-Sport full-day camps. Half-day camps for preschoolers and elite training camps for competitive athletes are also available. Camps run June 15 - August 28, 2015. Register by April 30, 2015 and receive Early Bird prices.
New in 2015: Bus transportation from Pelham, New Rochelle, Rye and Harrison! Visit our website for updates on exact locations. For more camp information click here or call 203.989.1100. Chelsea Piers, One Blachley Road, Stamford, CT 06902.
Concordia Summer Camp offers exceptional summer programs for children ages 3 to 18. Programs include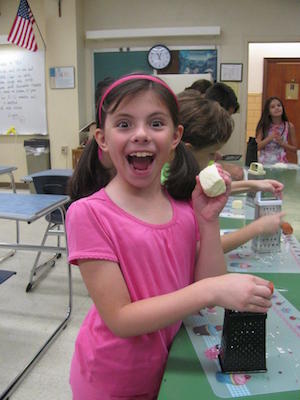 Enrichment, General Sports, Slam Dunk Basketball Camp, Musical Theatre, Band Bash, Piano, Suzuki Guitar and Violin, Chamber Music, Vocal, Songwriting and Composition and Art......and don't miss their water inflatable fun Fridays! All classrooms are air-conditioned. Location: 171 White Plains Road, Bronxville, NY, 914/395-4848, www.concordiasummercamp.org.
Summer Scene at The Little School at 307 Mamaroneck Avenue in Scarsdale combines the fun of summer camp with early childhood learning in a structured, nurturing environment under the guidance of our acclaimed teachers. Children enjoy adventure filled days that incorporate active athletic play, swimming at the Scarsdale Pool, art projects, music, play centers and plenty of time outdoors. Each week features a different Theme Adventure or Special Event, creating added excitement and learning opportunities. Theme Adventures for 2015 include Happy Birthday USA, Ocean Commotion, Down On The Farm (with petting zoo), A Bug's Life, Swingin' Safari, A Camping We Will Go and Trucks, Trains and Tractors. This engaging agenda gives children a chance to expand their talents and interests, build self-confidence and create lasting friendships. The program is open to children 3 and 4 years of age. Our 7-week program runs Monday - Friday from June 30 - August 14. The Full Day program is 9-3, with a 9-1 half-day option for 3 year olds. Extended hours before and after camp are available from 7 AM - 6:30 PM. Lunch and a healthy snack are provided each day. For more information,call 914.472.5409.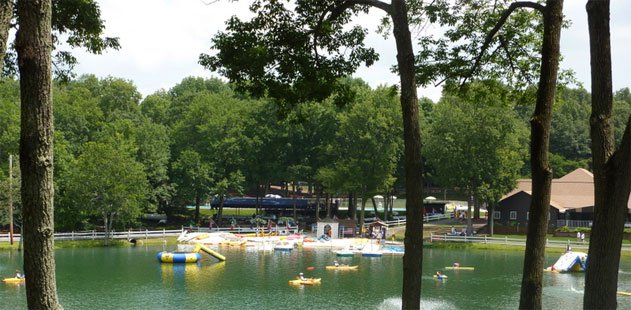 Camp Ramaquois, "A day camp as complete as sleep-away camp", situated on 44 acres in Pomona, NY. From adventurous activities to creative arts to athletic activities, boys and girls, ages 3-15 experience a traditional day camp program filled with a variety of stimulating activities including instructional and general swim in 9 heated pools and boating on a 5-acre crystalline lake. They offer a unique blend of true camping with our contemporary programs where campers meet new challenges and make lasting friendships. Exciting optional adventure trip program combines with a regular day camp program for campers grades 3-10. Call to set up an appointment for a tour at (845) 354-1600 or click here to visit their website.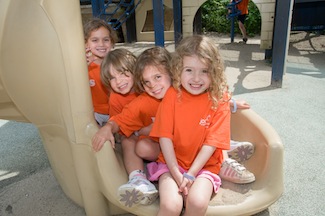 At the JCC of Mid-Westchester, campers have big fun, big laughs and make big memories. The JCC offers unique programs, led by educators and seasoned professionals in their field. Unlike other camps, here campers choose their daily activities from a variety of offerings. Camp Gadol is the traditional day camp for 2yr olds -grade 4 where children enjoy a variety of outdoor and indoor activities including art, music, sports, swimming, nature, gymnastics, and special events. The highly regarded Summer Arts Center (SAC) provides artists, actors and dancers entering grades 3-8 the joy of creative expression and campers customize their schedules with a variety of classes which they can combine with swim, gymnastics and teen fitness options. Camp Xtreme offers campers grades 5-8 an activity-filled summer close to home – a combination of traditional camp activities coupled with special weekly enhancements such as science and technology and weekly trips. Toward Tomorrow provides a nurturing, learning and recreational summer experience for children with developmental needs, 3-12 years leveraging the JCC's renowned programs with highly qualified experts and inclusion options. Dance Intensive provides serious dancers entering grades 7-12 the opportunity to take their training to a new level through a comprehensive curriculum of dance and dance-related classes. Contact the JCC for more information or to take a tour. JCC of Mid-Westchester Summer Camps, 999 Wilmot Road, Scarsdale, NY, 914-472-3300, www.jccmw.org.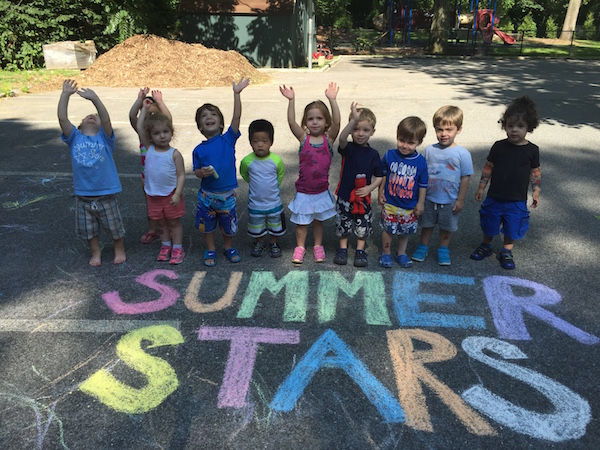 Summer Stars at Scarsdale Synagogue is the perfect place for your child's first camp experience. This warm and nurturing program is a seven week camp for children 18 months to 5 years old. The campers are engaged in activities such as sports, music, art, story time, daily water play and much, much more. There are special theme days each week such as Circus Day, Hawaiian Day or Carnival Day. At Summer Stars, friendships are formed and children grow socially, emotionally and intellectually as they engage in fun, stimulating summer activities. They offer a three-day option for Toddlers ages 18 to 30 months and Two year olds may choose 3 or 5 mornings a week. Three to Five year olds may choose a half-day 9:00-12:00 option or a full-day 9:00-2:00 option. Click here for more information or contact them at 914-723-3001.
Squire Advantage and Squire Sports Camps at Maria Regina High School in Hartsdale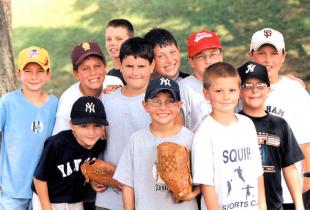 is celebrating its 42nd anniversary of operation. An open house and carnival is scheduled for Saturday February 7th from 1-4 PM. There will be door prizes, bouncy houses, carnival games and food! Instructors and coaches will showcase their courses and tours will be given. Courses are taught in air-conditioned classrooms by certified teachers. Hot lunch is included and transportation is available. Squire Advantage Primary (grades K-3) and Advantage Choice (grades 4-9) is created for campers who wish to custom design their own schedule by choosing courses in the fields of swimming, computers, sports, fine arts, science, cooking, music and more. There are more than 50 different courses to choose from! Squire Sports Camps are divided into 2 different sports programs. Squire All Sports Academy (Ages 6-15) allows for instructing and playing of many different types of sports throughout the day. Sports include tennis, basketball, soccer, baseball, flag football, etc. Squire Tennis Academy (Ages 6-15) is a fun and challenging tennis experience designed for beginners to experienced players. Squire Camps programs run from June 29th until August 14th 2015. Visit their website or call (914) 328-3798 for more information.

Westchester Reform Temple's "Summer Play Place Camp" offers young children a unique 7 week summer experience. Our professional staff provides arts and crafts, water-play, stories, games, athletics and snack within a nurturing and loving environment. The 3's and 4's program is enhanced by specialists in music, movement and nature and special theme days. We offer separation classes and classes with a loved one to stay as options for children who will be entering a 2's program in September. The little ones also enjoy crafts, water-play and music. Your children will learn, laugh and flourish. For information please call 914-723-5493 or email sue.tolchin@wrtemple.org.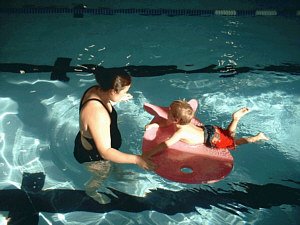 The YWCA on North Street in White Plains offers an array of summer day camps and programs: Camp Funkist (ages 5-15) provides non-competitive relaxing days of sports, swimming, visual arts, music, nature, trips, and other age-appropriate summer activities. New activities for 2015, include musical theater, expanded free swim time, special activities for our Upper Camp (grades 3+), FIT camp and our CIT leadership program. Creative Adventures Camp, is tailored for the young camper and combines summer fun with academic enrichment for children preschool through first grade. Intensive full-day Summer Gymnastics for girls and boys offers opportunities for recreational and more serious gymnastics to hone their skills. Finally, the YWCA offers Summer Camp for Children with Developmental Disabilities, which is designed to complement extended school-year programs. The YWCA has well-equipped indoor and outdoor facilities. Experienced and qualified staff-lead recreational and instructional swimming.
Camp Funkist and Travel Camp (914) 949-6227 x168

Creative Adventures Camp (914) 949-6227 x142|
Gymnastics Program ((14) 949-6227 x135

Camp for Children with Developmental Disabilities (914) 949-6227 x108. 


The YWCA is located at 515 North Street in White Plains, New York.
Camp Advisors:

Spectacular Summers: Are you starting to think about sleepaway camp for your child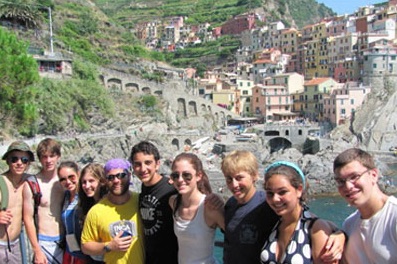 for Summer 2016? Or perhaps you have not yet made summer plans for your child or teen for this year. (It is not too late)! In either case, Ellen Wylie of Spectacular Summers would be happy to help you. Based in the Scarsdale/Edgemont area, Ellen knows the camps and teen programs well and will share her personal knowledge and expertise with you. Ellen extensively visits camps and teen programs every summer. During the rest of the year, she speaks and meets with directors and obtains feedback from families she has placed. As a result, Ellen has the up-to-date knowledge and information to make the right recommendations for each child. Ellen gets to know the individual child and provides each family with a few (and not too many) well-thought out suggestions. The service she provides is free of charge to parents. Ellen is highly respected by camp directors and parents alike. To find that spectacular summer program for 2015 or 2016, call Ellen Wylie at (914) 722-2644 or email ellen@spectacularsummers.com. Visit her website here.

Summer 365: The premier free advisory service that specializes in sleepaway camps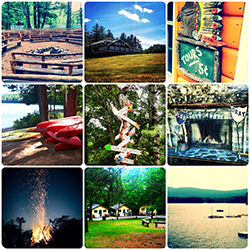 and summer programs, trips and travel for children and teens. With Summer 365 as your guide, you can rest assured that the perfect camp or program is just ahead. Summer 365 has first hand knowledge of the top sleepaway camps and programs throughout the country and around the world. They tailor their services and insights to each family and child and provide an invaluable resource to help navigate the whole search process and make it fun and easy. As moms and former campers they know the importance of getting it right, and they've done all the research for you. The right match ensures your peace of mind and a summer your child will never forget!

500+ camps and programs for children 7-18: *sleepaway camps *specialty camps *sports camps special needs camps *teens tours *community service *wilderness+ adventure *academic + enrichment *language + cultural immersion *creative + performing arts and more. To plan the summer of a lifetime call Summer 365 Counselors Leslie Klein + Lauren Nearpass at 646.543.8726 or email leslie@summer365.com, lauren@summer365.com; visit summer365.com to learn more!
Also consider:
Scarsdale Recreation Department day camp, sports camp and teen travel camp
Badger Day Camp: 119 Rockland Avenue, Larchmont
Elmwood Day Camp: 900 Dobbs Ferry Road, White Plains

Camp Hillard: 26 Elizabeth Street, Scarsdale
Camp Mohawk: 200 Old Tarrytown Road, White Plains
Mount Tom Day Camp: 48 Mount Tom Road, New Rochelle