Scarsdale Remembers Those Lost on 9/11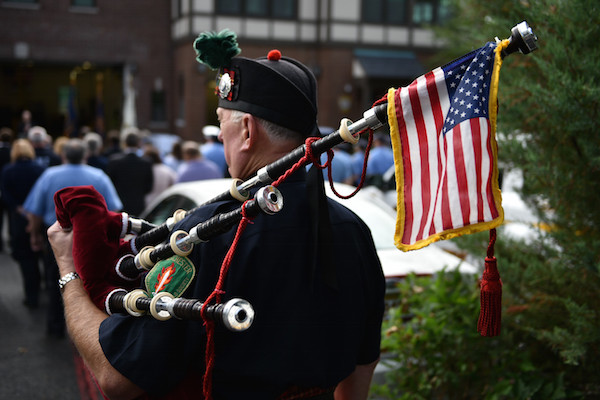 A memorial service was held at the Public Safety Building in Scarsdale on 9/11 to remember those who lost their lives in the terrorist attack. The service is held annually, and begins at 8:45 am sharp so 8:46 a ceremonial bell is rung to mark the time when the first plane hit the World Trade Center. The ceremony includes a joint Honor Guard Unit from the PBA (Police Union) and UFFA (Firefighter Union) who march in to begin the ceremony and march out to signify the conclusion of the ceremony.
Monsignor Ferry from IHM gave an opening and closing prayer and the national anthem was sung by SHS student Samuel Rosner. Three wreaths were placed to commemorate those who died, one at the large flag pole, one at Police Memorial for all Police Officers who lost their lives that day and one at Fire Department memorial for all the firefighters who passed away. There were several readings from Village dignitaries and a serenade from a bagpiper.
Thanks to Fire Captain Jim Seymour for the text and photographer Jon Thaler for the photos. See more of Jon Thaler's photos here: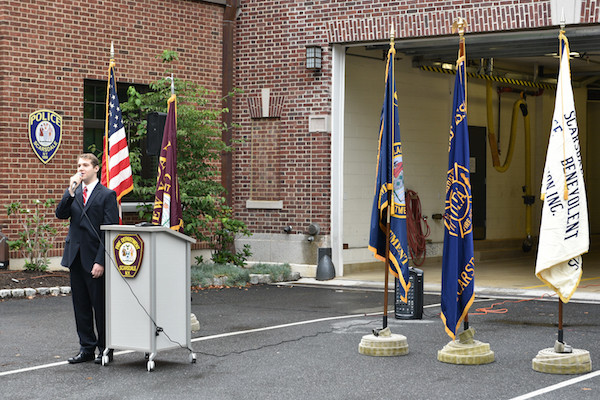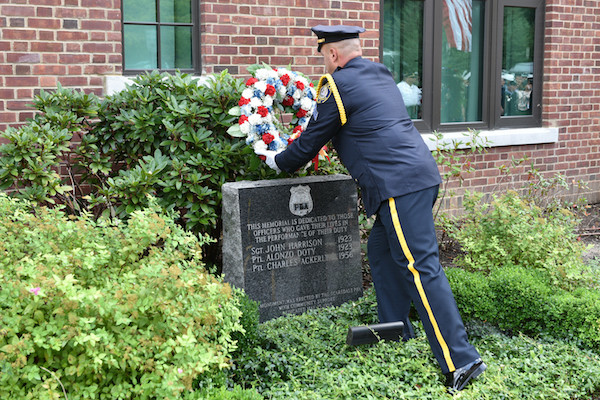 BLOG COMMENTS POWERED BY DISQUS