How to Handle a Dog Attack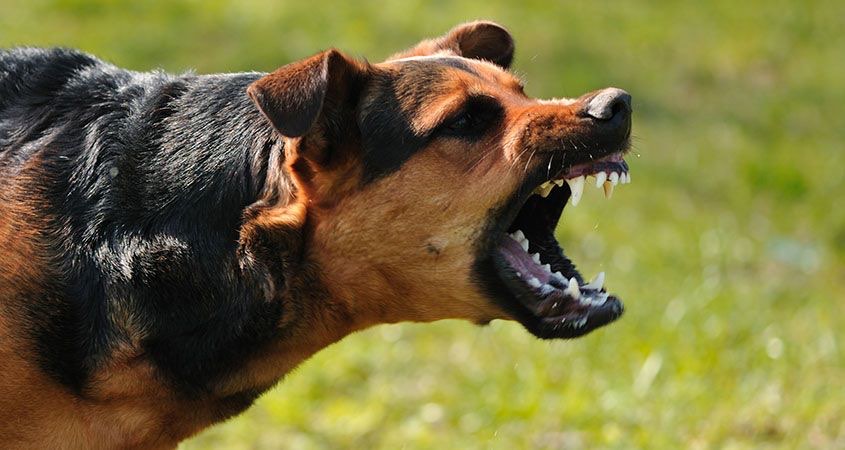 Recent reports of dog attacks on this site (full disclosure: I was a victim) made me realize how little most of us, dog owners and civilians, know about this topic. In my case, I was carrying my sleeping shih tzu in my arms when a wheaten terrier burst out of a house through an unsecured door, ran across the street and jumped on me in an attempt to get to my dog. I dropped my dog when I realized that my arm was covered with blood; the wheaten's owner and other neighbors ran over as I scrambled to grab my dog away from the attacker, getting a few more bites in the process. After my visit to the ER and the ensuing court date, I wondered if it would be helpful for others to understand what happens in the unfortunate case that you or your dog is attacked, or if your dog is the aggressor.
As you might expect the Scarsdale Village Code, has a section on animals (Chapter #141, and I was very interested to find that "no person shall keep any swine within 300 feet of any dwelling). And the Village has a brochure on the Rules and Regulations for Dog Owners. Most of this deals with pet waste, leash laws and licensing (yes, Fido, you are supposed to renew your license annually).
But what happens if you are attacked (and I don't mean a little nip or bared teeth)?
In Westchester County, most dog bites are handled by the municipality where the dog resides. After an incident, the police department is required to file a form with the county health department, which most importantly will contain the dog's rabies vaccination record. The report will also go to the animal control officer, who in Scarsdale is a 15-year veteran of the force. He is then charged with determining if a summons will be issued (i.e. it's a violation if the dog was off-leash) or if a "dangerous dog" report should be filed, which would lead to a court date for the offending dog's owners. Depending on the severity of the case and any prior history, the court's decision can include requirements such as the installation of an electric fence or a mandate that the dog not be walked by a child. Although it would seem obvious that no dog should be walked by a person unable to control it, sometimes the obvious must be stated.
If a dog is deemed "dangerous", his name is added to the county registry. Any future incidents could lead to criminal charges against the owner. Dogs are rarely (if ever) euthanized in this county.
If you are attacked by a dog, you should do the following:
Seek medical attention. Dog bites are considered "dirty" wounds, and Steri -strips are used instead of sutures.

Take pictures of any injuries, get contact information for the owner and names of any witnesses.

Notify animal control (through your police department). And dog attacks need to be reported in order for the community to be protected. In my case, a prior attack on a pug who required 5 stitches to his ear went unreported. The pug's owner, unaware that the other dog had already had been taken to court, did not report the incident because the attacking dog's owner paid the veterinarian bill.

Do not sign anything, meaning a settlement from the other party's insurance company until you are sure who will pay your medical bills. Most insurers say they will pay your medical bills, but they usually mean the copay plus an amount for "pain and suffering". Check with your health insurance company to be sure that they won't expect you to pay the rest if you accept a settlement (mine would have).
If it is your dog (off Fido):
Be prepared to show your dog's vaccination records.

Contact your insurance company; most homeowner's policy cover dog bites.

Contact a dog trainer to ensure that this behavior never happens again.