Scarsdalians Steal the Show at the 2018 Emmy Awards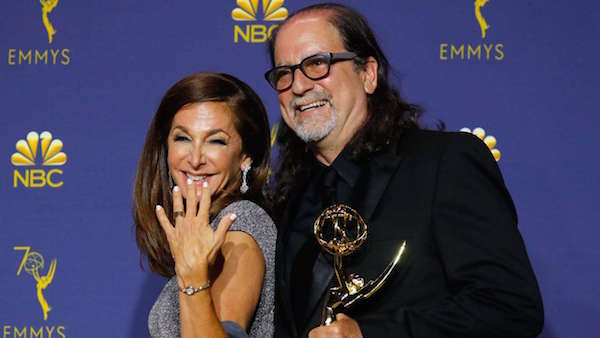 Phones all over Scarsdale lit up at 9:33 pm on Monday night 9-17, when a former resident became the surprise star of the Emmy Awards show.
Jan Svendsen, formerly of Greenacres, got a most unusual prize on stage and became an immediate international sensation. When her boyfriend Glenn Weiss came to the stage to accept his 11th Emmy-- this time for directing the 2018 Oscars-- he started out with the usual remarks, telling his daughters how much he loved them and lamenting the loss of his mother just two weeks ago. But suddenly his comments turned to Svendsen, who he called his "sunshine." The cameras zoomed in on Svendsen, who was sitting in the audience in a sparkling silver gown. He said, "You wonder why I don't like to call you my girlfriend? Because I want to call you my wife."
Signaling to the director that he was going to need extra time, he pulled his mother's wedding ring out of his pocket. Svendsen was summoned to the stage and he got down on one knee to propose in front of some of the most renowned people in Hollywood and an audience that spanned the U.S. and the world.
It was a stunning moment – and a big shock to all of the actors and actresses in the room -- many who dissolved into tears.
What if Weiss had not won the Emmy? Was there a Plan B for the proposal? That we'll never know.
Watch the proposal here and congrats to Jan and Glenn!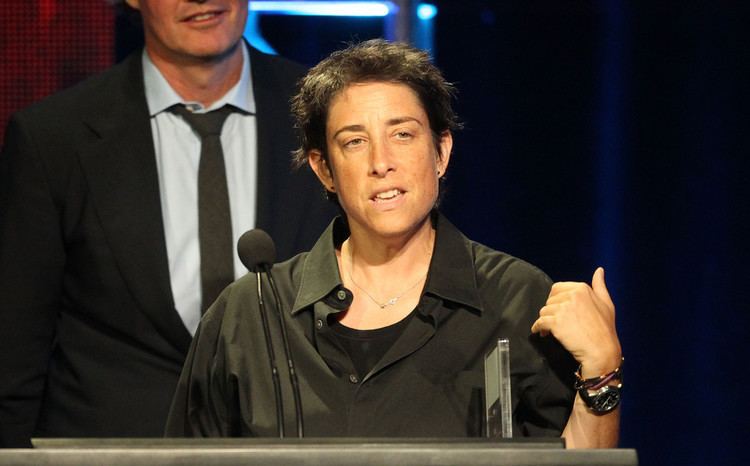 Svendsen was not the only person with Scarsdale roots on the show. Carolyn Strauss, another Greenacres native, is the Executive Producer of the HBO show Game of Thrones and took home her third Emmy on Monday night.